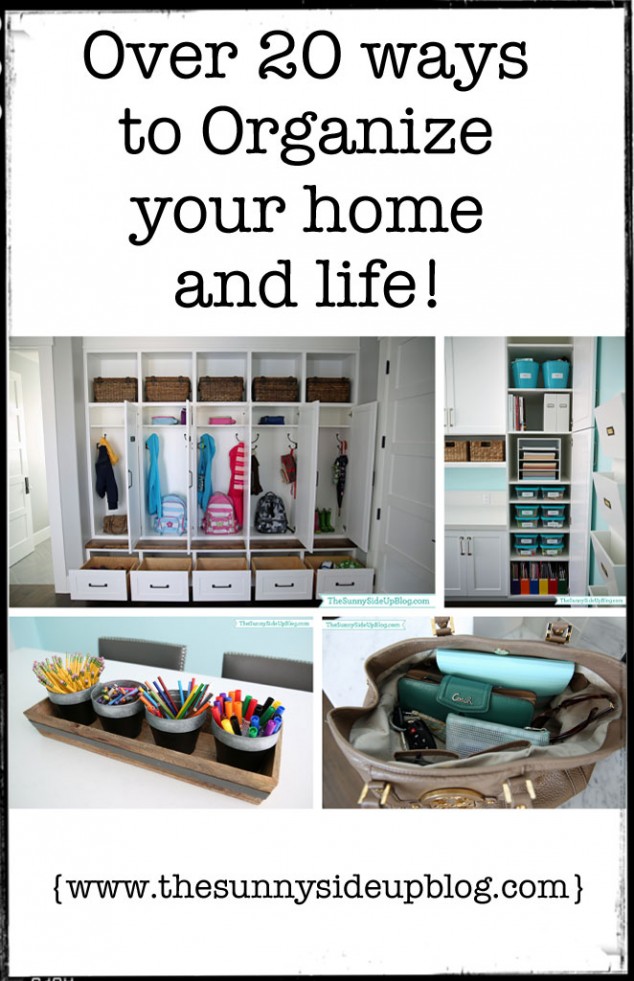 How is the organizing coming along everyone?  Did you all make a year plan?  I'm seriously so excited about my plan (you can see it all here!).  It feels so good to know that everything I want to get done this year will eventually get done.  I'm just tackling my house in small bite sized manageable pieces.  :)  The month is quickly flying by and I'm almost finished with my January spaces (attic/extra room/play room).  Hoping to take pictures and share them soon!  Today I'm sharing over 20 ways to organize your home and life!  I thought I'd pull up some of my past organizing projects to give us all some motivation.  I know I can use some right about now!  Some of these pictures are from spaces in our previous house and some are from the new house. Hopefully you will find something in this round-up that will help you with the spaces you are currently working on.  (Click each link for the full post!)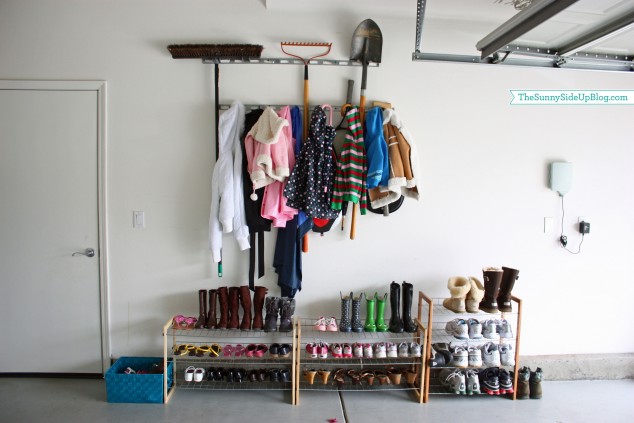 Organizing shoes/coats/backpacks in our previous house.  My makeshift mudroom.  :)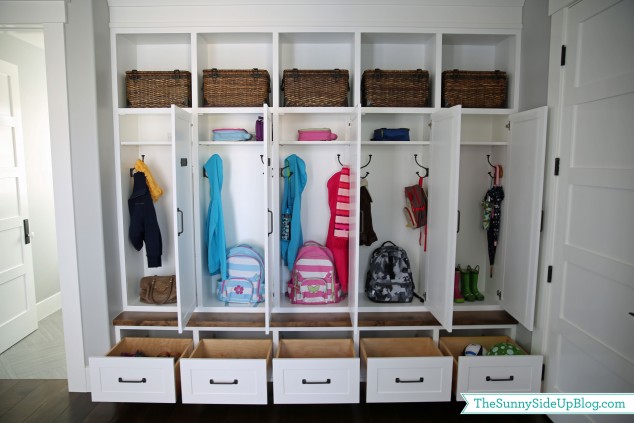 Organized mudroom in the new house.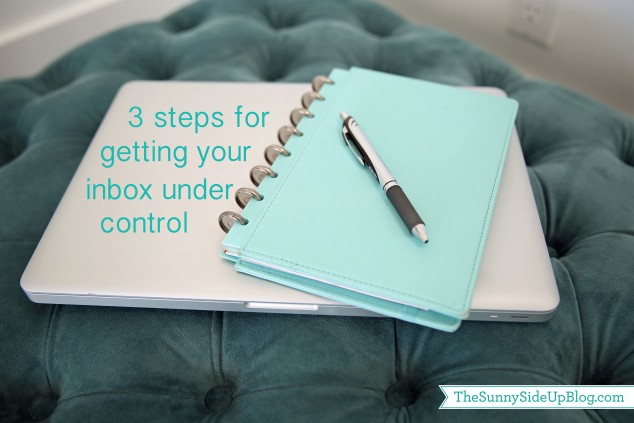 Tips for getting your inbox under control.


Organized wrapping supplies.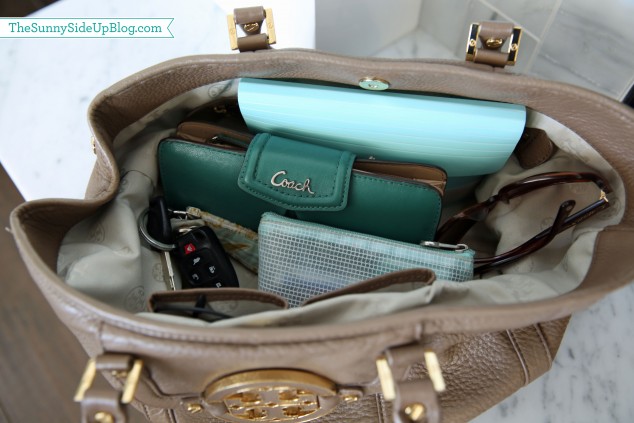 Tips on keeping your purse organized.  (Yikes!  I just cleaned mine out today and it was a mess.  Clearly I need to follow my own advice.)  :)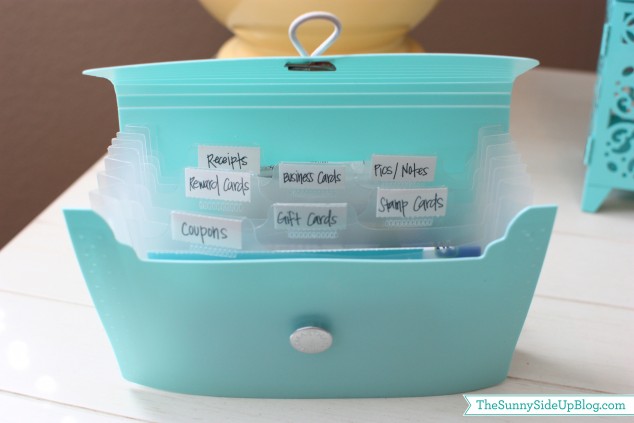 Inside the purse organization.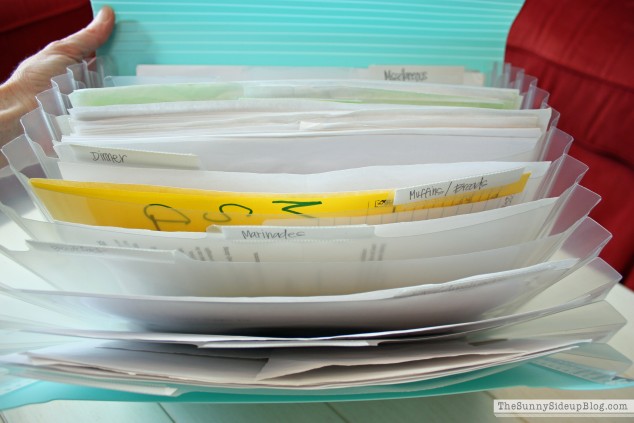 Similar solution for organizing your recipes.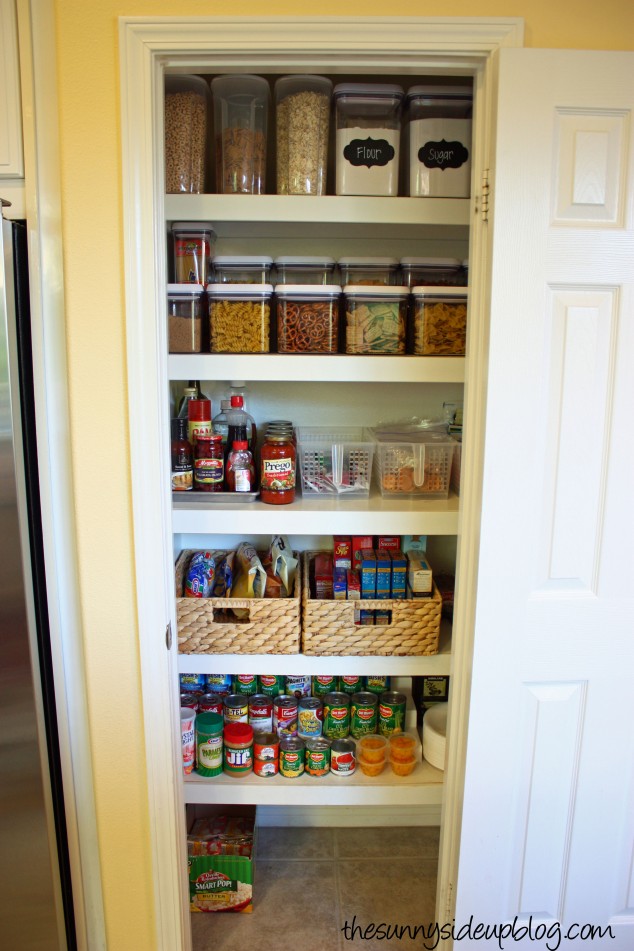 Pantry organization in my previous house.  This is still my top "pinned" post!  (btw – many of you have requested pics of my new pantry..  they are coming at some point!  The new pantry is currently having a label identity crisis – ha! ;) – so as soon as I get that straightened out I'll share it with all of you.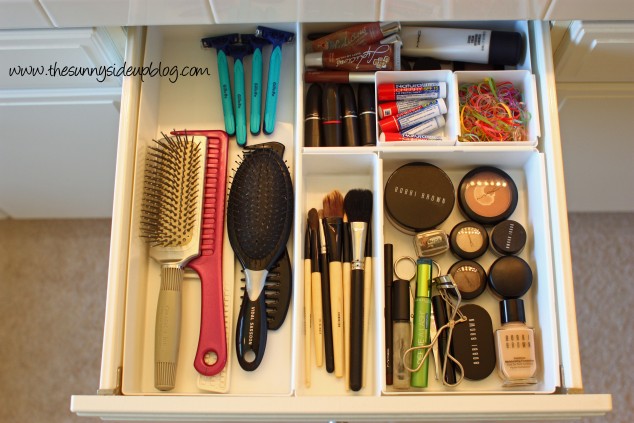 Organized bathroom drawers.  I'm so anxious to tackle my drawers/cupboards in my new bathroom!  They need a serious deep cleaning.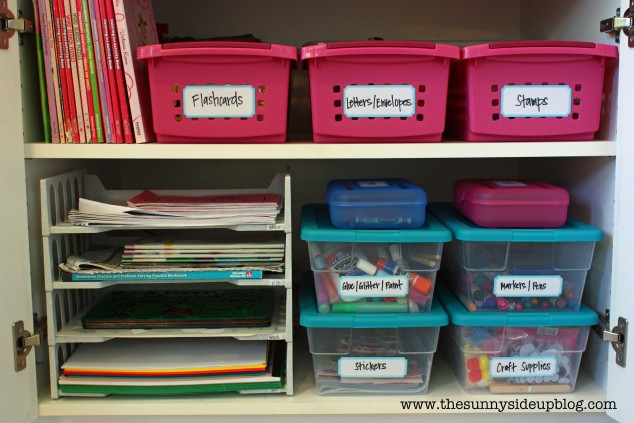 Our organized craft cupboard in our previous house.  (One of my favorite organized spaces!)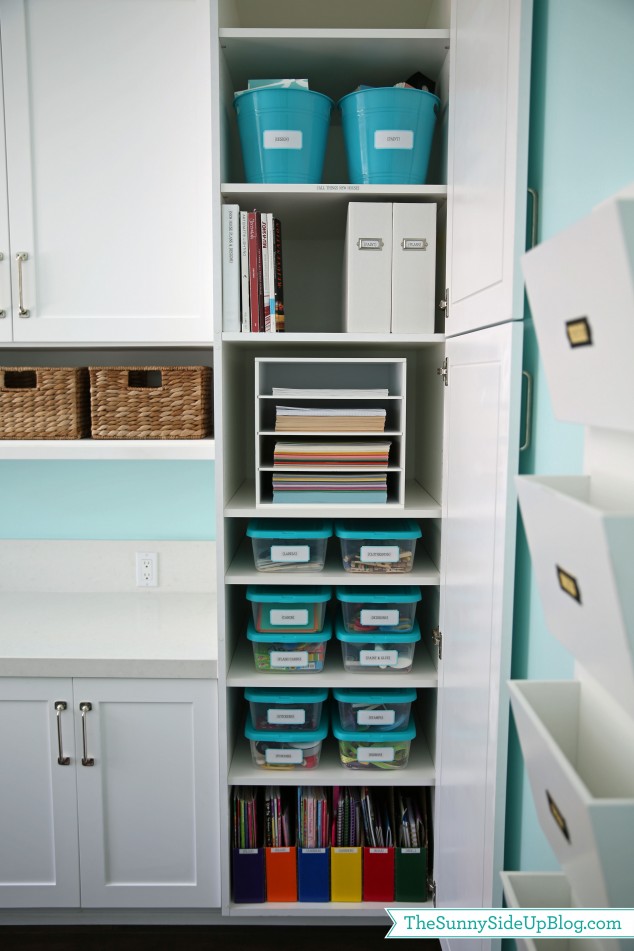 And organized craft supplies now in the new house.  Same system.  If it isn't broke, don't fix it.  :)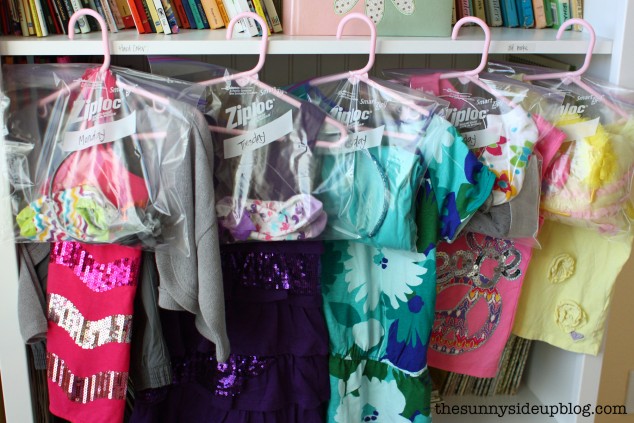 Organizing kids' outfits for school.  Makes mornings so much easier!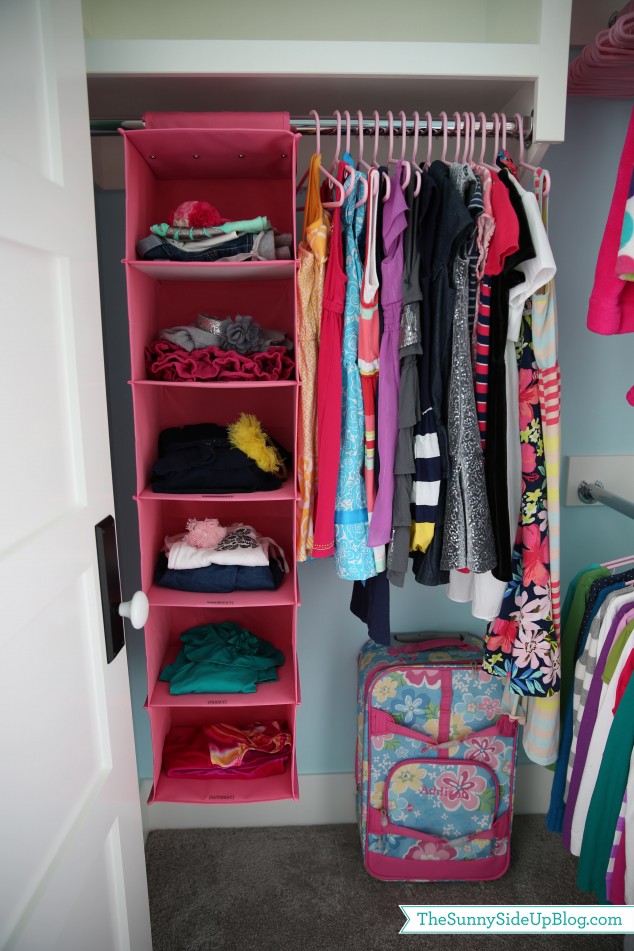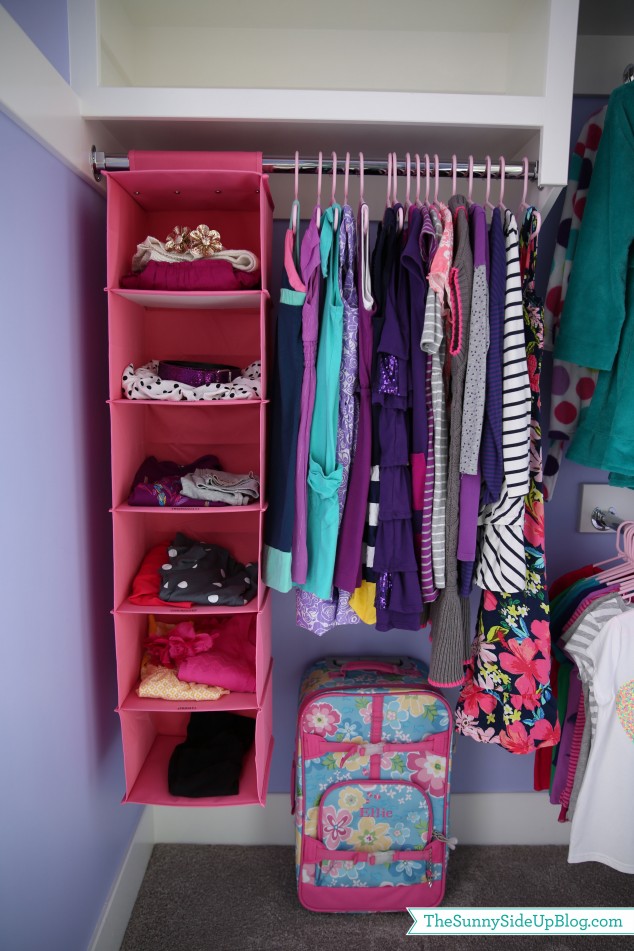 How my girls are currently organizing their school outfits each week.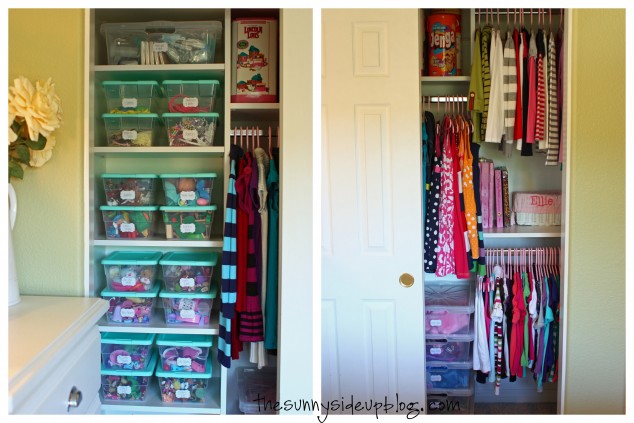 Short on space?  You can fit quite a bit in a small closet if it's organized well.  This is a closet in my previous house that I organized to hold both toys and clothes.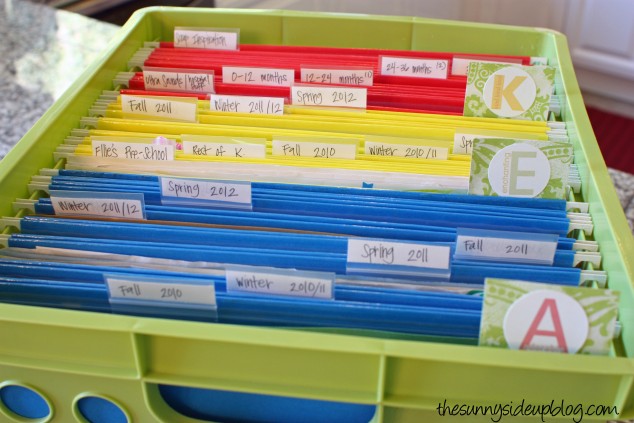 Tips for organizing kids' school work.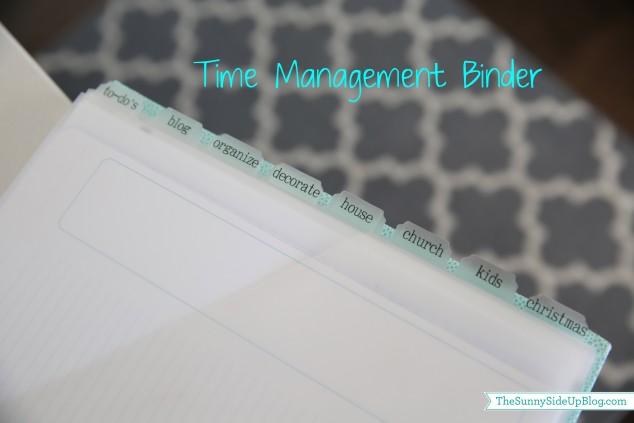 Time Management Binder – stay on top of your to-do's!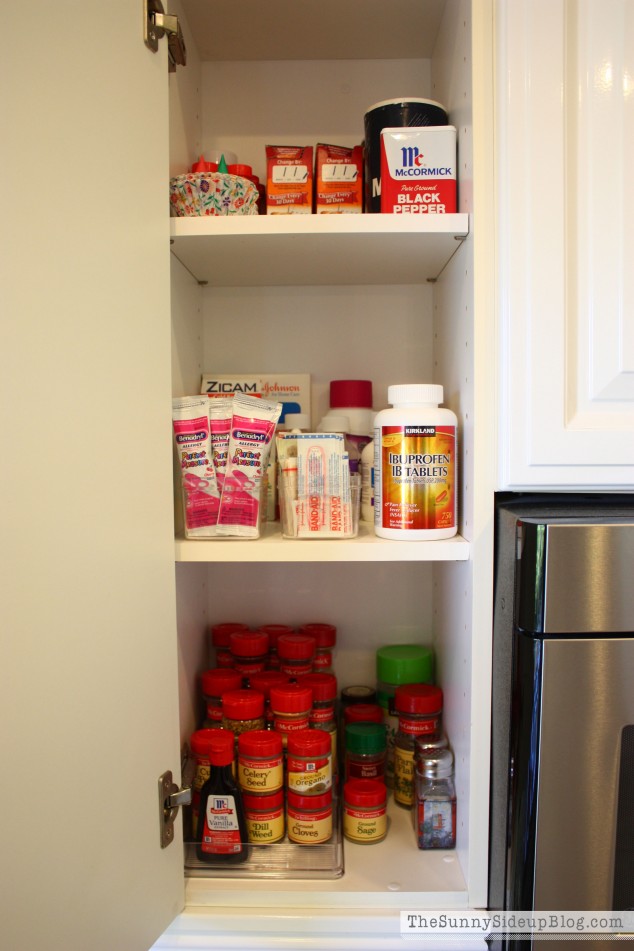 Organized medicine/spice cupboard.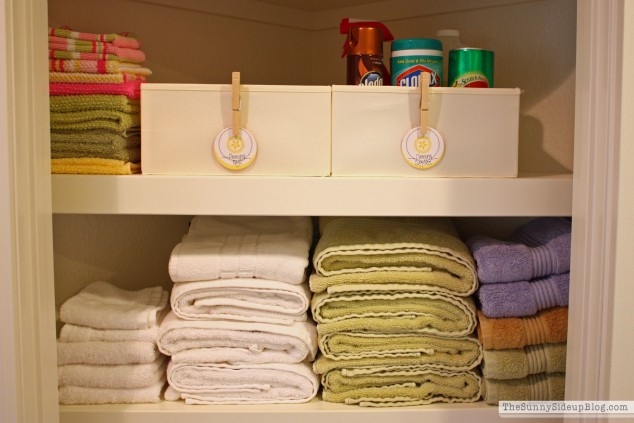 Organized Linen Closet.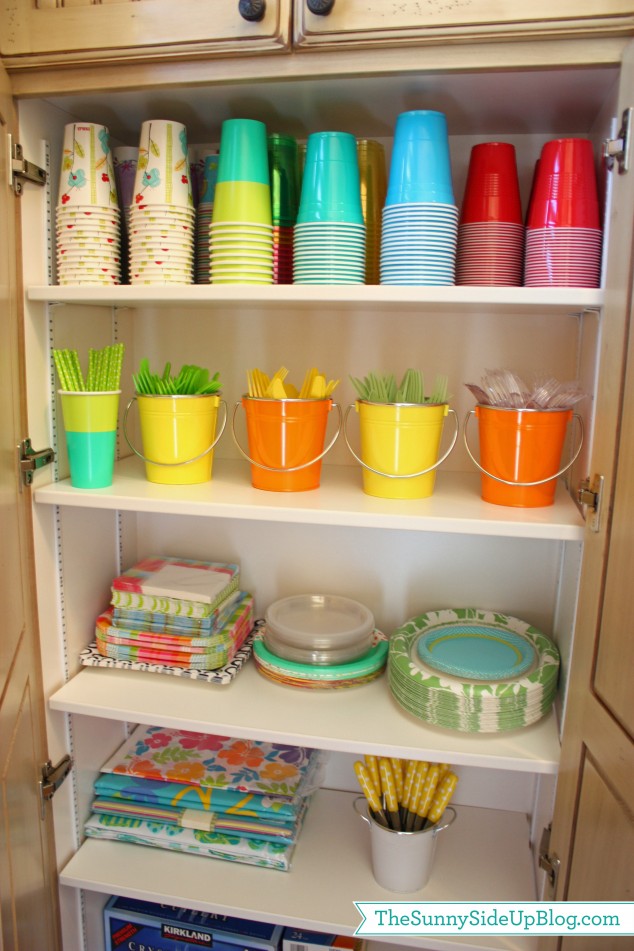 Did you see my mom's laundry room overhaul from this past summer?  Quite possibly my favorite organizing project to date!  Took me three days.  And nights.  And you need to see the "befores" to fully appreciate it.  Here are a few more pics from that project…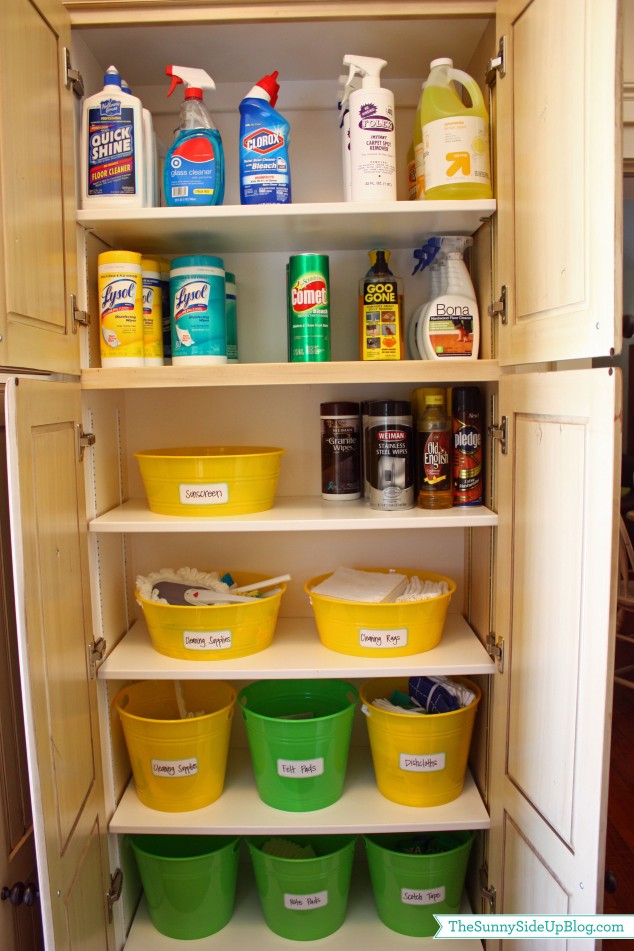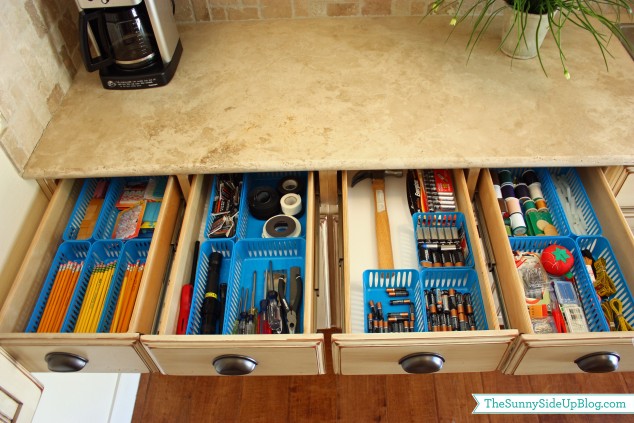 Lots of organized eye candy in that post!  Full post on my mom's laundry room makeover here.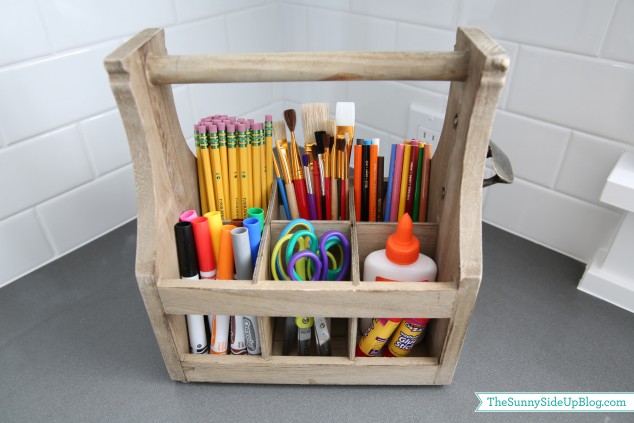 Organized art caddy.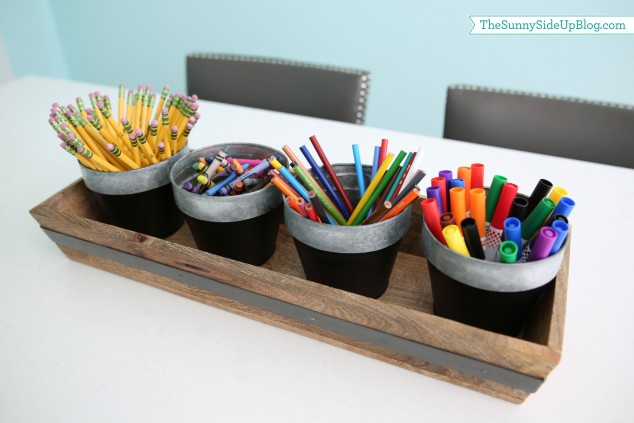 And organized art/school supplies again.  :)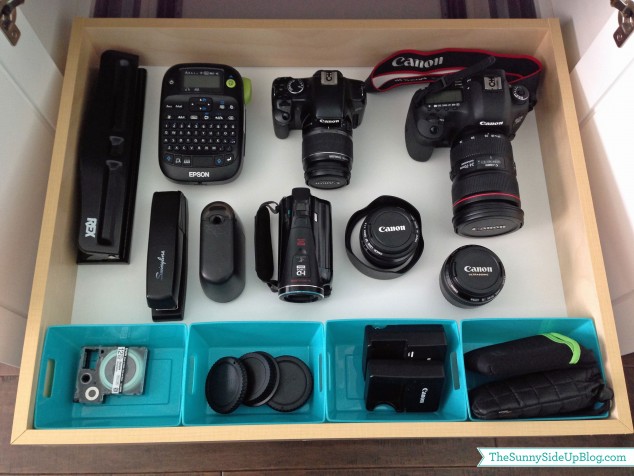 Organized camera equipment.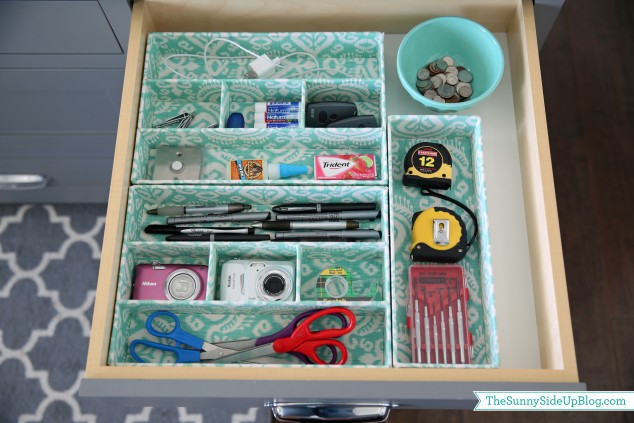 Organized junk drawer.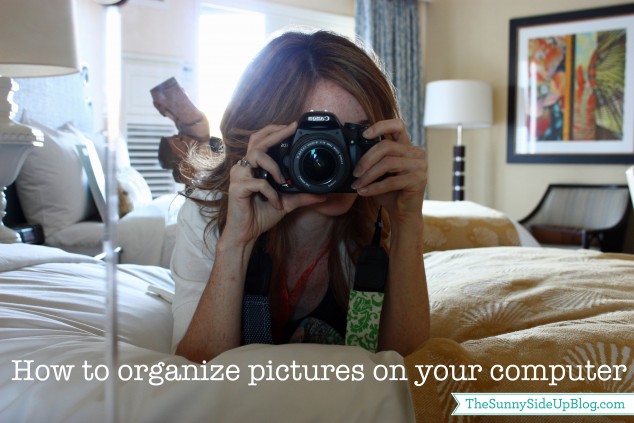 Organizing pictures on your computer.

Whew!  I don't know if this post was motivating or just exhausting!?  :)  That's a lot of organization.  Remember if you're feeling overwhelmed with all that needs to be organized in your home this year, you don't have to tackle everything at once!  Make a year plan and just take it one space at a time.  Baby steps to an organized home!  We can do it!  Who's with me!?  (cue the Rocky music playing in the background…)
:)
xoxo, Erin