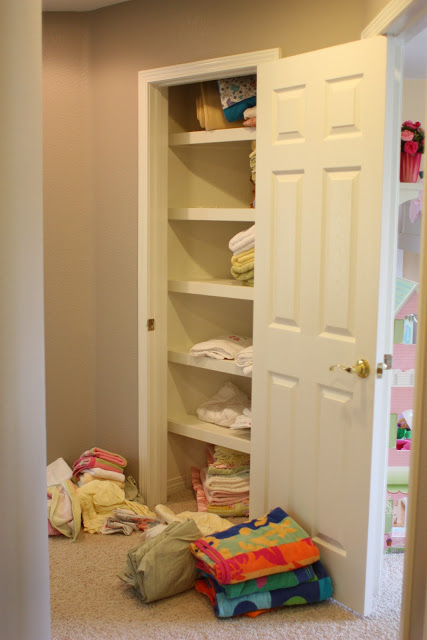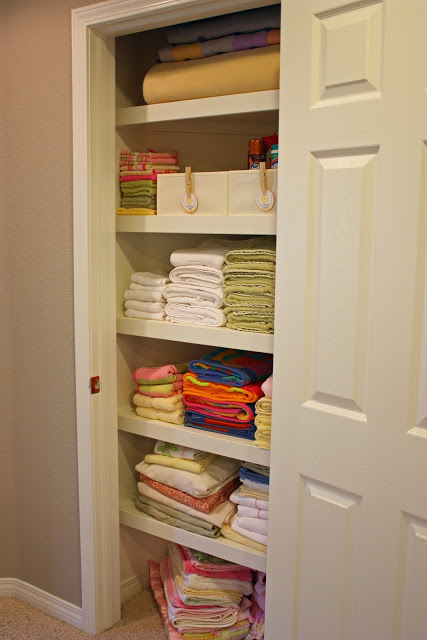 Feeling much better now! The problem with this closet was that there wasn't a set place for anything. It was a free for all mess of sheets, towels and cleaning rags.
The first thing I did was obvious – a lot of folding! I placed our most used towels on the main eye level shelf.
The shelf below that I filled with beach towels and towels that we just use once in a while. Below that are all of the extra bed linens and I filled the floor with baby blankets I can't part with. This closet is an odd shape (the shelves are a triangle shape and corner in the back) so I was able to fit a lot more blankets on the floor by turning them sideways. Gotta work with what you've got!
Next I rounded up a couple of organizers I already owned and filled one with cleaning rags…

To label the organizers I stuck on a clothespin with a glue dot. (Saw the clothespin idea somewhere on
pinterest
!) Then I cut some fun scrapbook paper with my circle punch to create the label. (Same paper I used to decorate
my decor binder
.) Pinterest, scrapbook supplies and my decor binder – all loves in my life!
Another love? That now my cleaning supplies are in a central, easy to reach location right next to all of my cleaning rags. I also love that the cleaning rags are separated from the washrags which was not the case before. I also love sauteed mushrooms. And driving fast and outdoor malls. But that's beside the point.
A side view…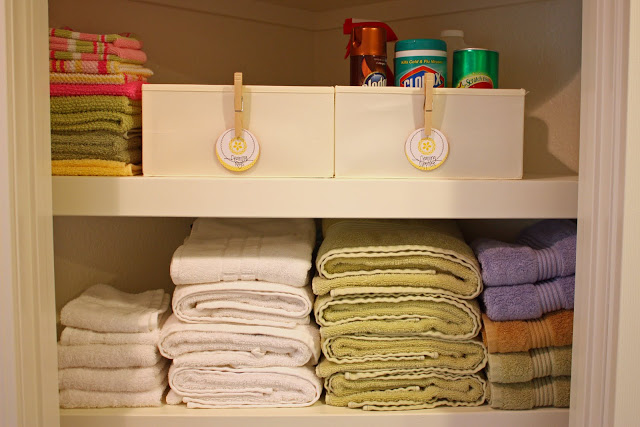 and a front view…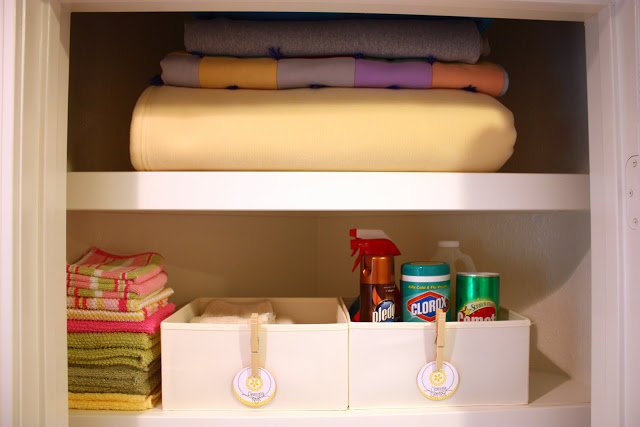 and now you're wondering just how many pictures did she take of this linen closet? Well here's one more. More blankets stored on top! This space was making me so happy that I could have taken pictures of it all day. Who knows…maybe tomorrow I will.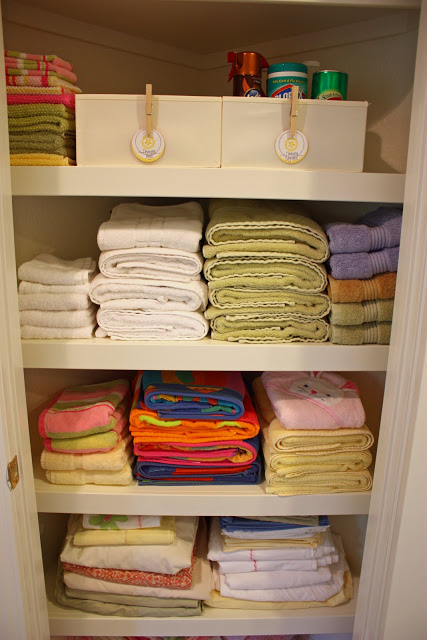 Enjoy the rest of your Labor Day weekend everyone!
xoxo, Erin