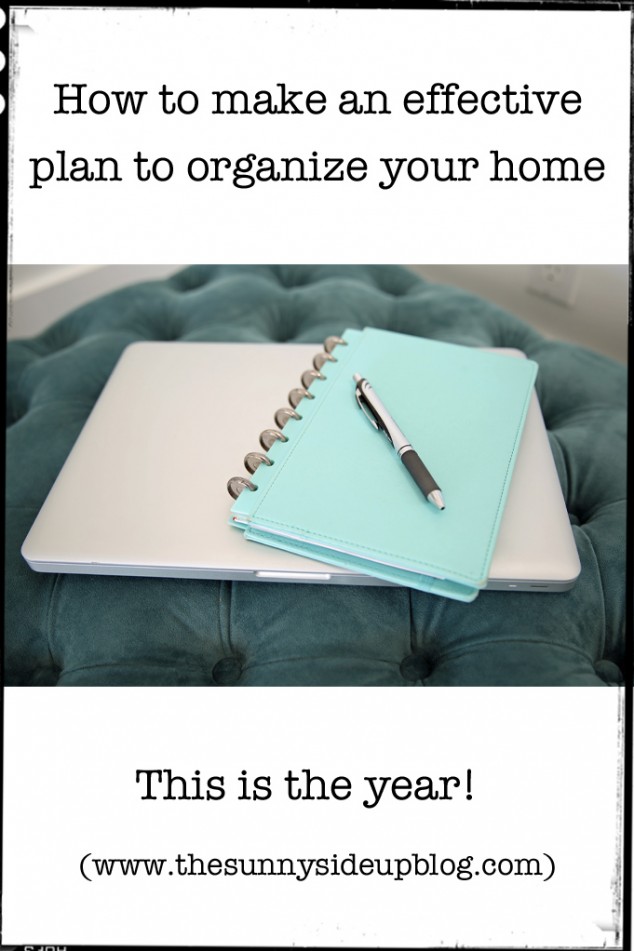 Well!  Christmas decor is finally put away and I am slowly coming out of my annual post-Christmas funk.  Ever so slowly.  :)  The one thing I always look forward to at the beginning of each new year is making my annual "to organize" list.  YEA.  Nothing like a good list to start the year off right!  We all know how much smoother life runs when our homes are in order.  This is the year!  Time to get our houses organized.  I have been thinking so much lately about how I want to plan my year as far as organizing our home.  Last year I wrote a post about how to make an effective "to organize" list.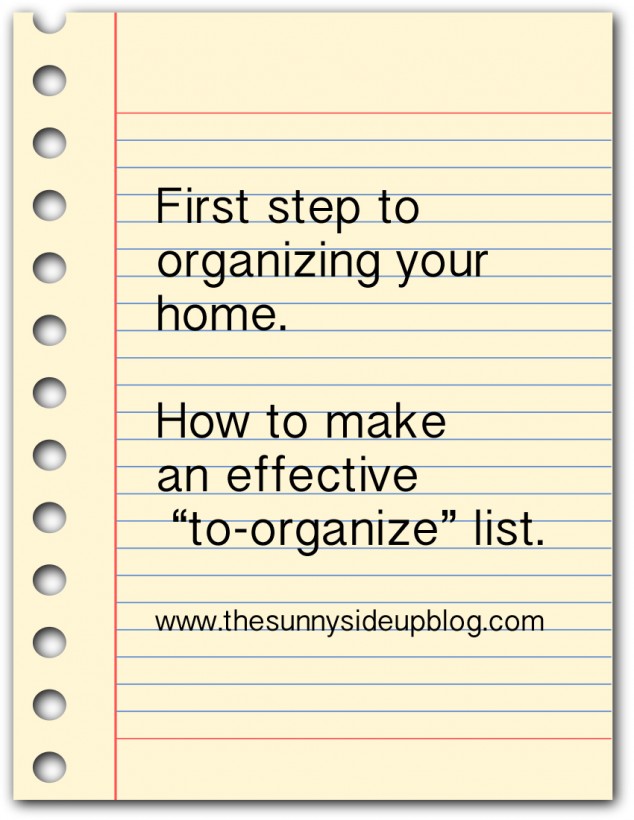 Go through your  house room by room with a notepad and get VERY specific about what you want to accomplish in each space.  Break things down into smaller, more manageable tasks.  Example:  Instead of writing "organize the kitchen" write "organize the silverware drawer."  There is something so powerful about being able to check smaller things off of your list!  Great motivation to keep on organizing.
This year I wanted to take it one step further by actually giving myself a deadline to complete each area of my home.  I'm putting some pressure on myself to make sure I accomplish everything I set out to do!  Creating an imaginary deadline is one of the best ways to overcome procrastination.  I loved having my detailed list last year, but without a deadline there was no urgency to finish anything and while I am happy about the things I did accomplish, I didn't make it through half of my list!  However, I also want to be realistic and come up with a plan that I will actually have time to complete.  We are all busy!  It's important to set yourself up for success by not putting too much on your plate.
So here is the plan.  If you choose to accept it.  :)  Each month I'm going to focus on one space in my house.  I'm giving myself a whole year.  One year to organize our homes!  Surely we can all do that.  Who's with me!?  Your "to organize" list should be specific to you and what your home needs so get out a notepad and take a little walk around your house!  Write down every area of your home that drives you crazy or causes problems and could use some organizing.  Then assign a month to each space.  Here is my 12 month plan for organizing my house:
JANUARY:  PLAYROOM/EXTRA ROOM/ATTIC/
-Holiday decorations/ski clothes
-Donate old toys and organize playroom closet and pull-out drawers (labels)
FEBRUARY:  MUDROOM/UNDER STAIR CLOSET
– Under stair closet (organize cleaning supplies)
– Luggage closet
– 3 Mudroom lockers/drawers by bench
MARCH:  KITCHEN
– pantry (finish w/ labels)
– butler's pantry drawers/cupboards
– garbage sack drawer
– medicine cupboard
– plates/cups/bowls
– junk drawers
– baking sheet cupboard
APRIL:  OFFICE/CRAFT ROOM
– pull out drawers
– scrapbook supplies
– kids' projects/work-in-progress
– upper cupboards
– FILES (my papers/kids' papers/magazine inspiration)
– desk drawers
– greeting cards
MAY:  OUTDOOR CLOSET
– organize outdoor/pool toys
JUNE:  UP/DOWN LAUNDRY CABINETS
– batteries/flashlights
– church stuff
JULY:  FAMILY ROOM
– organize built-in bookshelf cupboards
AUGUST:  KIDS' ROOMS/BATHROOMS
– go through all 3 closets (donate old clothes/organize)
– girls' nightstands/desk drawers/bookshelves
– bathroom drawers
– girls' linen cabinet
SEPTEMBER:  MASTER BATHROOM/CLOSET
– donate old clothes/organize hanging clothes
– cupboards and drawers in closet and bathroom
– organize jewelry
OCTOBER:  MASTER LINEN CABINET/UPSTAIRS HALL CABINET
– organize towels/sheets/blankets
NOVEMBER:  COAT/DECOR HALL CLOSET
– purge!
DECEMBER:
– ENJOY a clean, organized house decked for Christmas.  :)
So there you go!  That is my list for the year.  I am printing it and hanging it in a spot I will see every day to remind me of what I need to be working on for the month.  Here is another thing to think about when making your 12 month plan to organize your house.  Think about what you typically have going on each month and plan accordingly.  For example, toys are appealing to organize now because we just got new things for Christmas so I put playroom under January.  August is all about getting ready for back to school so it's a great time to go through the kids' closets.  July is usually a busy travel month for us so I assigned myself a smaller organizing task.  You get the idea!  Make this list specific, manageable, and tailored to your schedule.  Set yourself up for success!  
I'm so excited!  Can't wait to get working on our attic and playroom for the month of January.  I hope you'll join me!  Together we can do this!  One cupboard at a time.
 :)
xoxo, Erin