Alright friends. It's time to get this party started! The 2014 let's get organized party. That takes place right in the comfort of your own home. Preferably in pajamas if you're a late night organizer like me. :) This is the year! It's time to get our homes and our lives in order. I have to admit that right now I'm feeling very overwhelmed. This year is different for me because I don't just have a handful of spaces that need to be spruced up and organized. I have a whole house that needs to be organized. Along with lots of new routines and systems to put into place. Every single drawer and cupboard in my new house are a mess. We moved during the holidays and things were crazy to say the least. My goal was just to get us out of boxes and all of our stuff in the right room/location. So I did that. But now I'm left with a lot of cupboards that look like this…
Shudder.
And a room or two that still looks like this…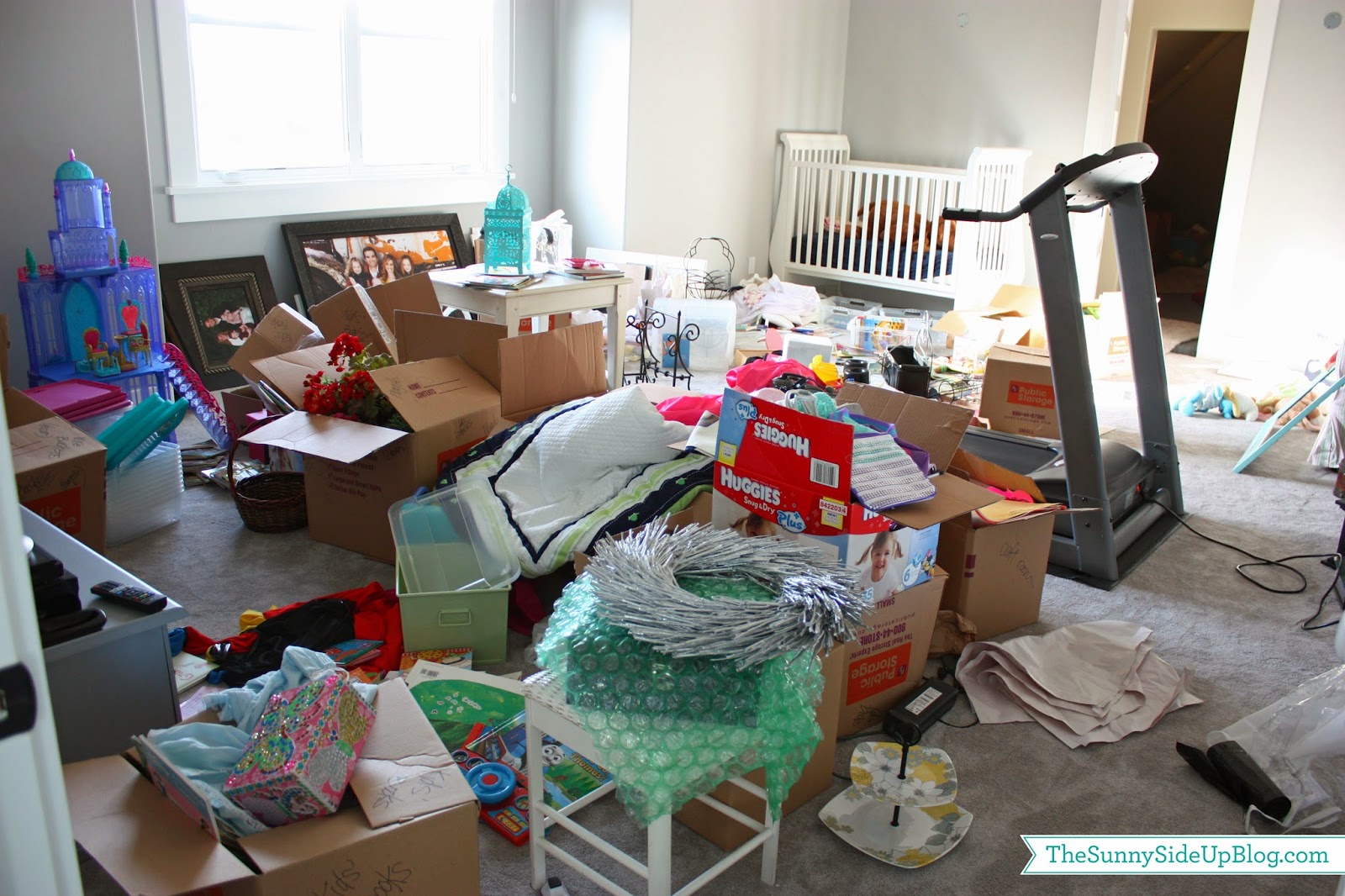 Even bigger shudder. This is our catch all "I have no idea where to put this stuff" room that I still need to sort through. And the last of the boxes.
See what I mean? I decided that instead of hyperventilating I'd take my own advice and make a list. I mention this in my tips for getting and staying organized. The first step for me is always to make a list. Rome wasn't built in a day. If you are like me and have a lot of work to do to organize your home we will have to take it one space at a time. And breathe. Lots of breathing. :)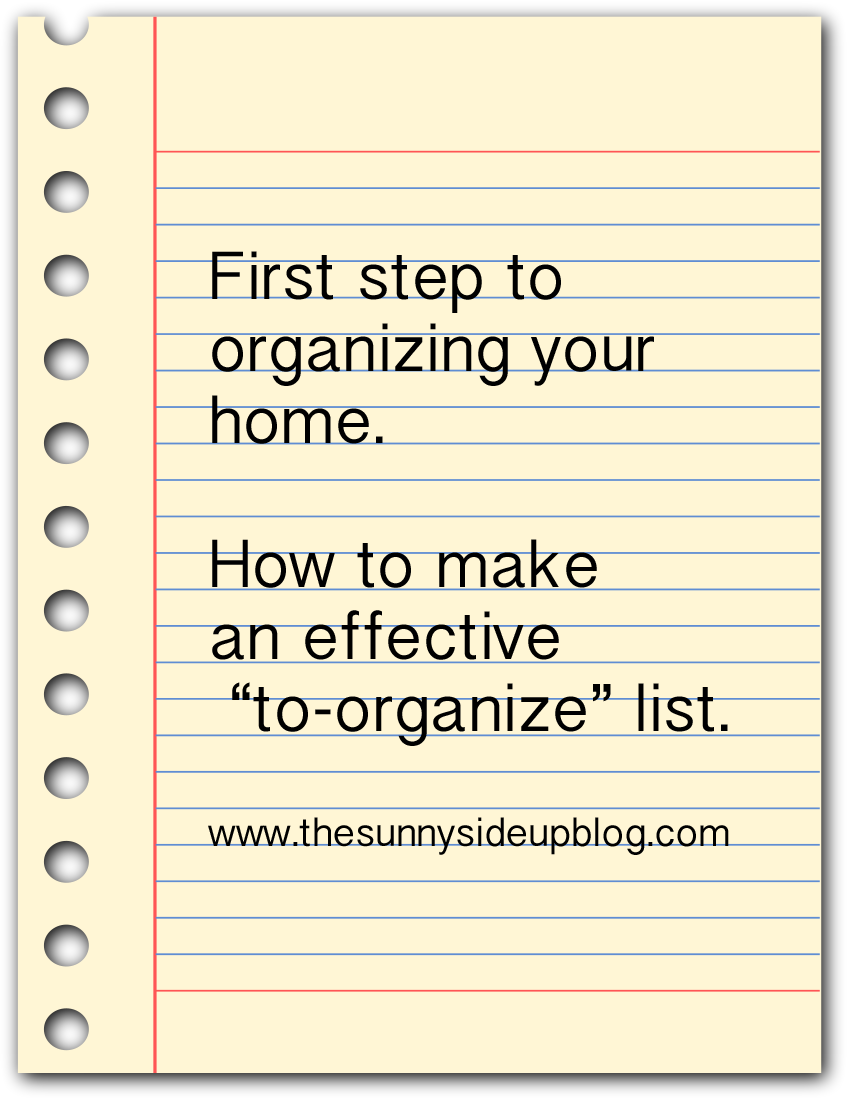 My best tip to make your "to-organize" list really effective is to break down each room and get very specific about what you want to accomplish in the space. My written list is several pages. Here is an example:
KITCHEN
– pantry (snack drawer, lunch making station)
– drawers the kids can access
– silverware drawer
– "junk" drawers
– dish cupboards
– cooking utensil drawer
PLAYROOM
– toy closet
– pullout drawers
– create a better system for DVD's
OFFICE
– space/system for scrapbooking
– gift wrapping station
– kids' cupboard
– homework system
– organize files
– organize kids' school work
– organize greeting cards
– place to store camera equipment
– small office supplies
– organize magazines and kids' workbooks
GIRLS' CLOSETS
– bin for too small clothes
– make things more accessible for them
– books/toys out
– bins/baskets for extras
GIRLS' BATHROOM
– hair bows/headbands
– drawers
– bath toys
Having a specific list that is broken down this way not only outlines exactly what I need to be working on, but also makes it easy to feel success quickly. I may not have organized the whole kitchen, but I can at least check "silverware drawer" off my list. Being able to check things off of your list is a powerful thing! It gives you that feeling of success and satisfaction that motivates you to keep going.
Often it makes the most sense for me to tackle one room at a time and work on it until it's completed. Then I don't get half started projects going all over the place that never get finished. Time is tight for us all so it's best to decide an amount of time you are able to dedicate to organizing each day. Even if it's just 15 minutes. 15 – 20 minutes a day adds up and you will be surprised at how much you can get done.
If you have started to organize spaces in your home and are looking for a little inspiration I just put together a Pinterest page of the organized spaces in my previous home. You can check it out here and find it all in one place. You can also check out my organization board FULL of inspiration I've found on-line. I'll be turning to this board a lot this year! Oh Pinterest. My love for you is unmatched.
Have you made your 2014 to-organize list? If not, get on it! And let's start this party together. I need all the support I can get!
:)
xoxo, Erin