You all know how much I love to feel organized. Nothing makes me happier than perfectly lined up towels in a linen closet, toys in their properly labeled cubbies, and a smooth running schedule. BUT. Staying on top of everything all of the time is unrealistic. Especially if you have little ones underfoot. Or a husband who doesn't quite share the joy of perfectly lined up towels in a linen closet. (How could he not!?) In my quest to stay organized (especially when I'm having an off week – or two or three) there are a few things I make sure to stay on top of. I've found that for me, if I can keep these three things under control I feel like I'm organized and am better able to face the busy day.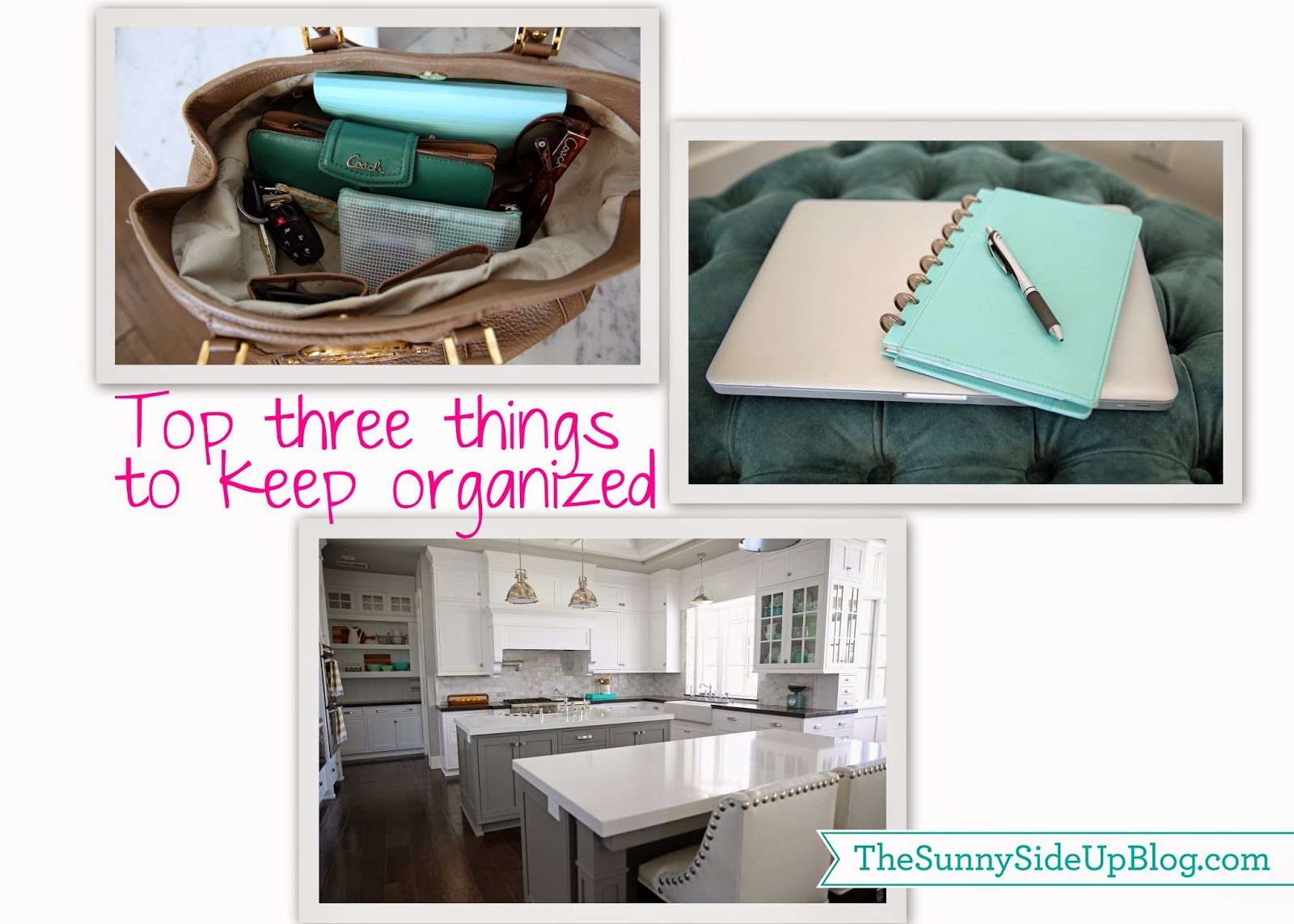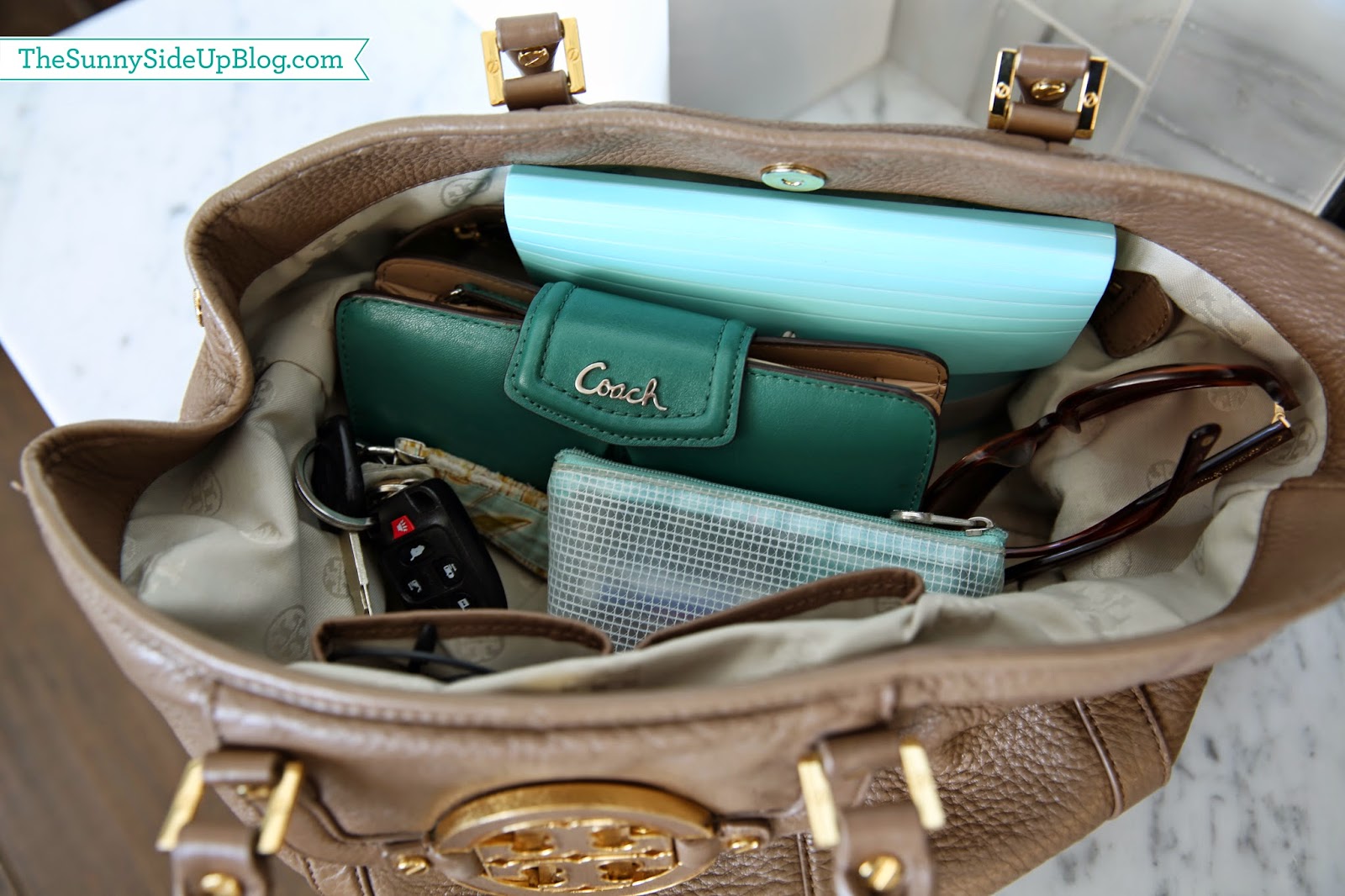 The number one thing I have to keep organized is my purse. It can become a dumping ground quickly if I'm not careful. I clean out my purse at least once every other day. There is always 5 minutes when I am waiting for an appointment to start, waiting in the carpool lane at pick up, etc. That is when I take a minute to toss trash, write down receipts, and get my purse back in order.
I always keep two things in my purse that especially help me keep it organized.
One is my Martha Stewart accordion file.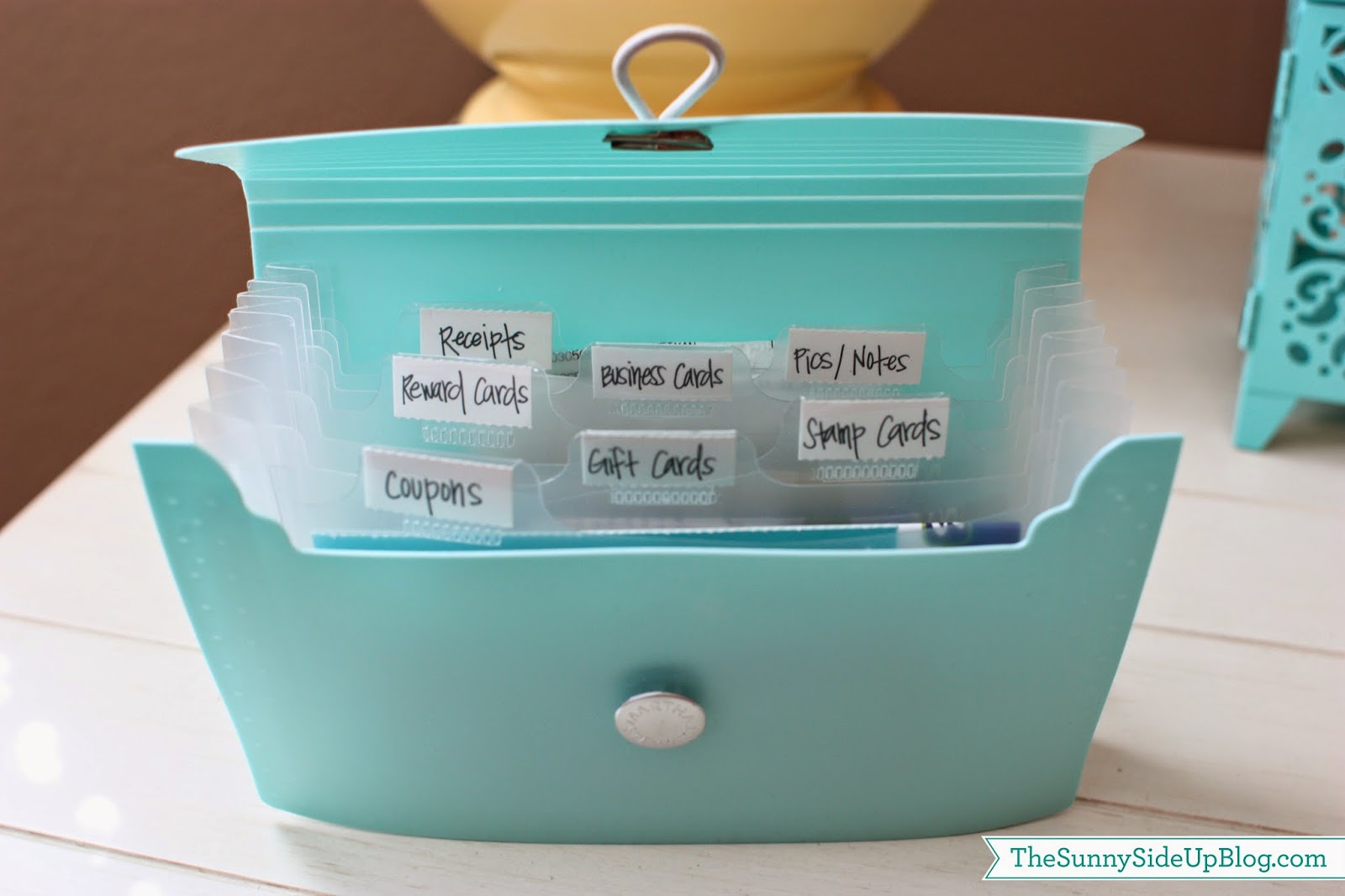 You can see I have a place for coupons, gift cards, stamp cards, reward cards, business cards, random pic/notes, and receipts I want to hang on to. This system has worked well for me for years!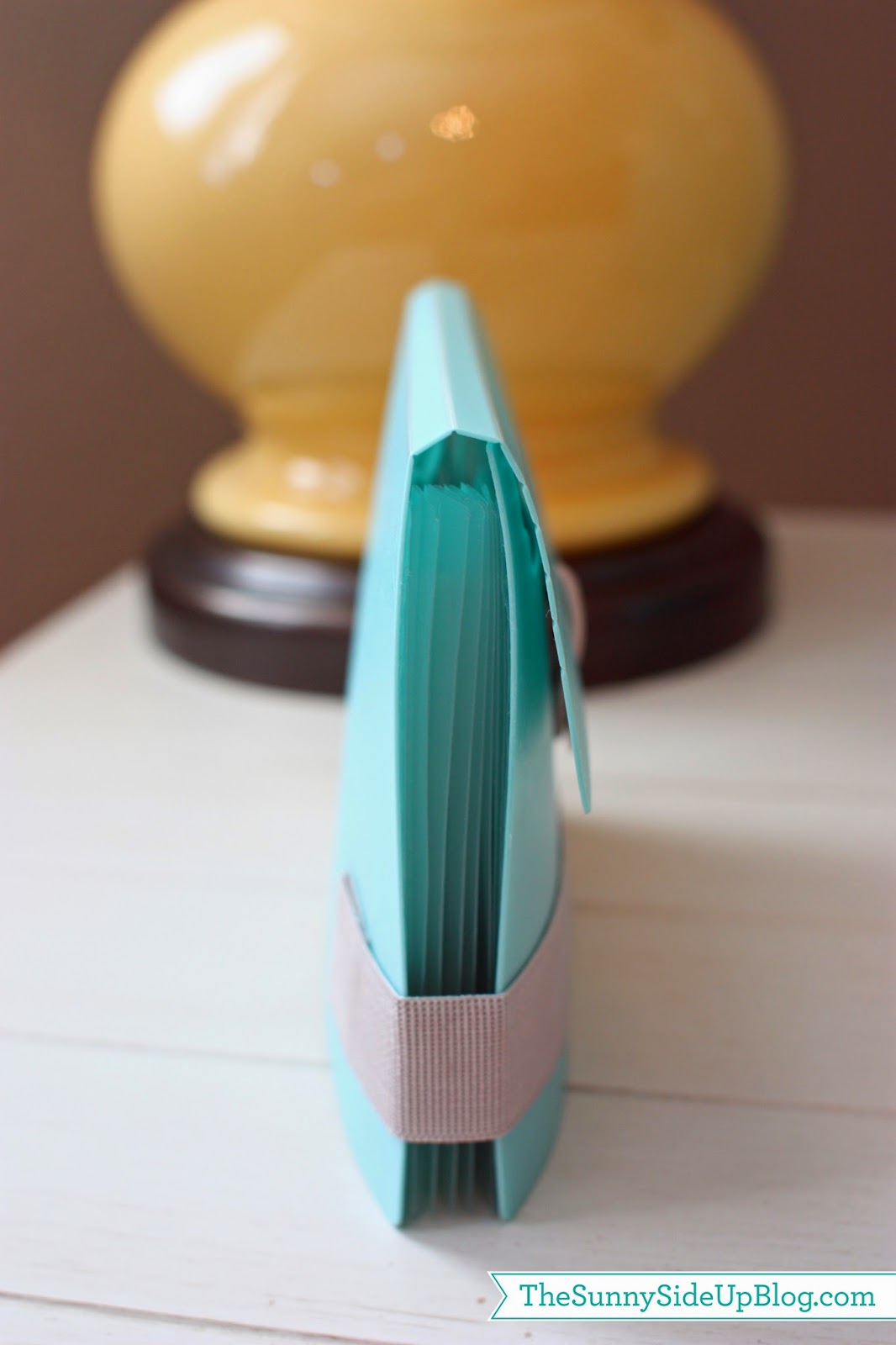 Folds up nice and slim to fit in my purse!
Another Martha Stewart favorite I keep in my purse is this little zipper pouch. Perfect for all of those loose ends that can get lost. (I bought both of these items at Staples but obviously any file and small pouch would work!)
I always keep lots of lip gloss and chap stick with me. Along with floss or toothpicks, mini scissors and nail clippers. Can't begin to tell you how handy these things have been! With my kids I'm always needing to snip or clip something and I love having floss or toothpicks when I'm running from place to place after lunch. The best part is that when I need one of these things it's so easy to reach for the pouch vs. trying to hunt for my lip gloss in a big bottomless purse.
The other thing I strive to stay on top of is my inbox. I start to feel overwhelmed quickly when my inbox is flooded with e-mails. Then I forget to RSVP to a birthday party or to answer a question someone is waiting on or to put an important date on my calendar. No good comes from a flooded inbox! I finally came up with a folder system that has worked so well for me and I'm happy to say that I have been able to stay on top of my e-mails. (You can read about my 3 steps for getting my inbox under control here.)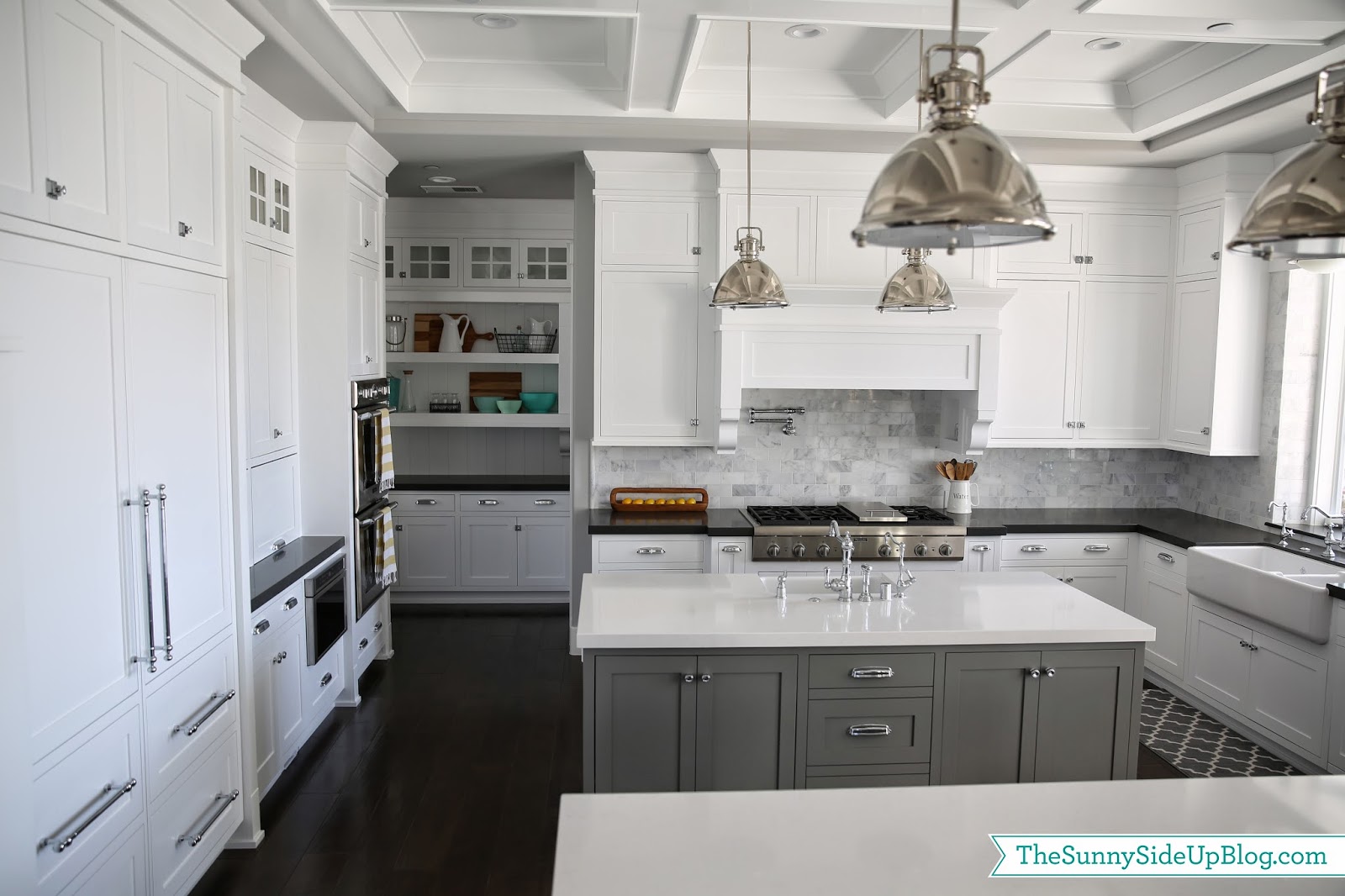 3} CLEAN KITCHEN COUNTERS
My house may be in complete disarray but as long as I keep my kitchen counters clear I feel like my home is organized. If my counters are a mess my brain doesn't function as well. Every night (and several times throughout the day) I completely clean my kitchen counters.
I try to keep dishes loaded in the dishwasher, food put away in the fridge/pantry, and everything that shouldn't be on the counters OFF the counters! This is no easy task! We all know what a dumping ground kitchen counters can become. Having a set place for the kids' toys, backpacks, homework supplies, etc. helps so that I can keep the counters clean. When my kitchen counters are clear so is my head! I can think so much better and am able to focus on my daily to-do's without feeling scattered.
(Side note **Clean kitchen counters are essential for me because I'm a stay home mom. When I taught school I worked hard to keep my desk clean.)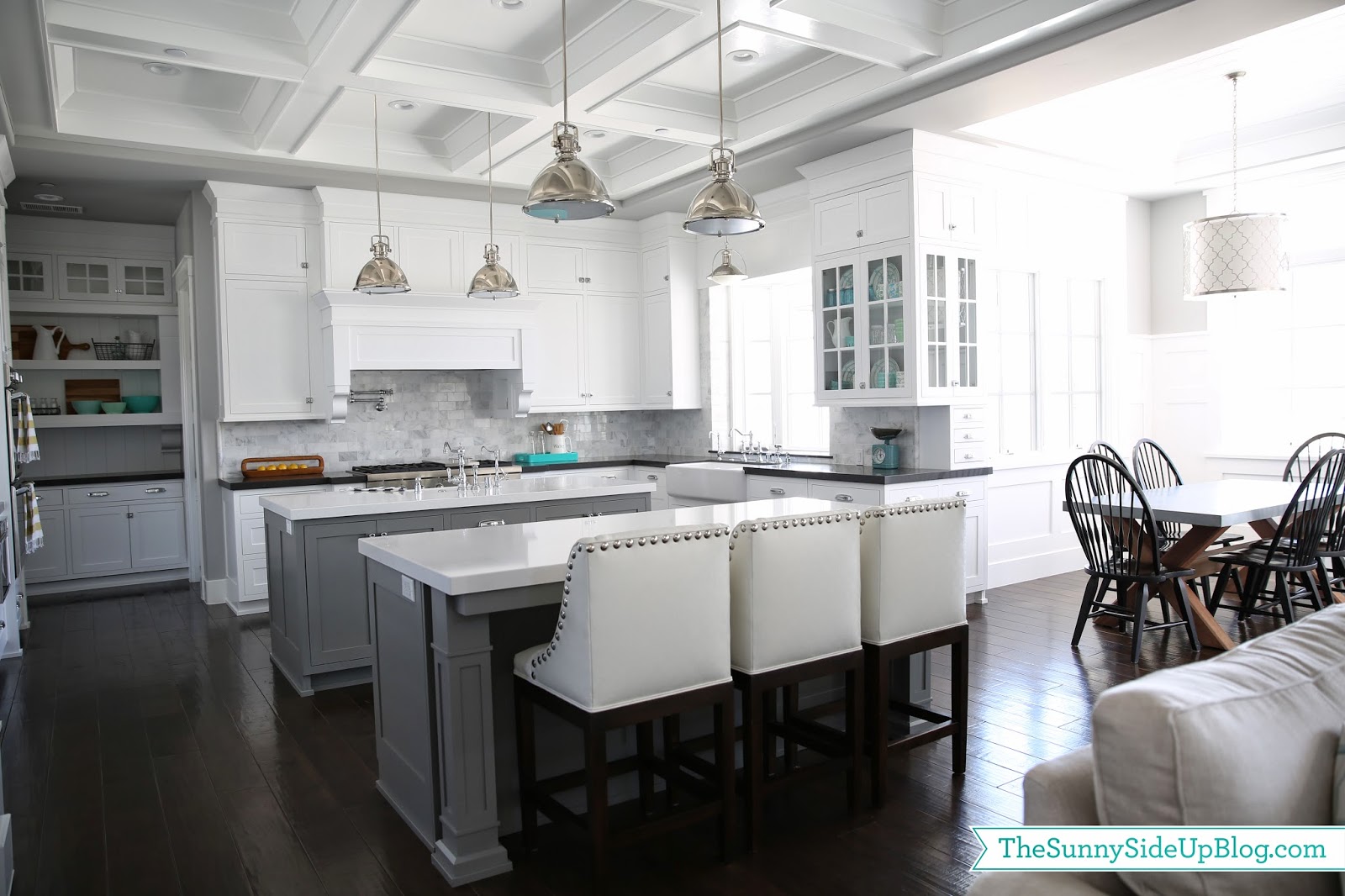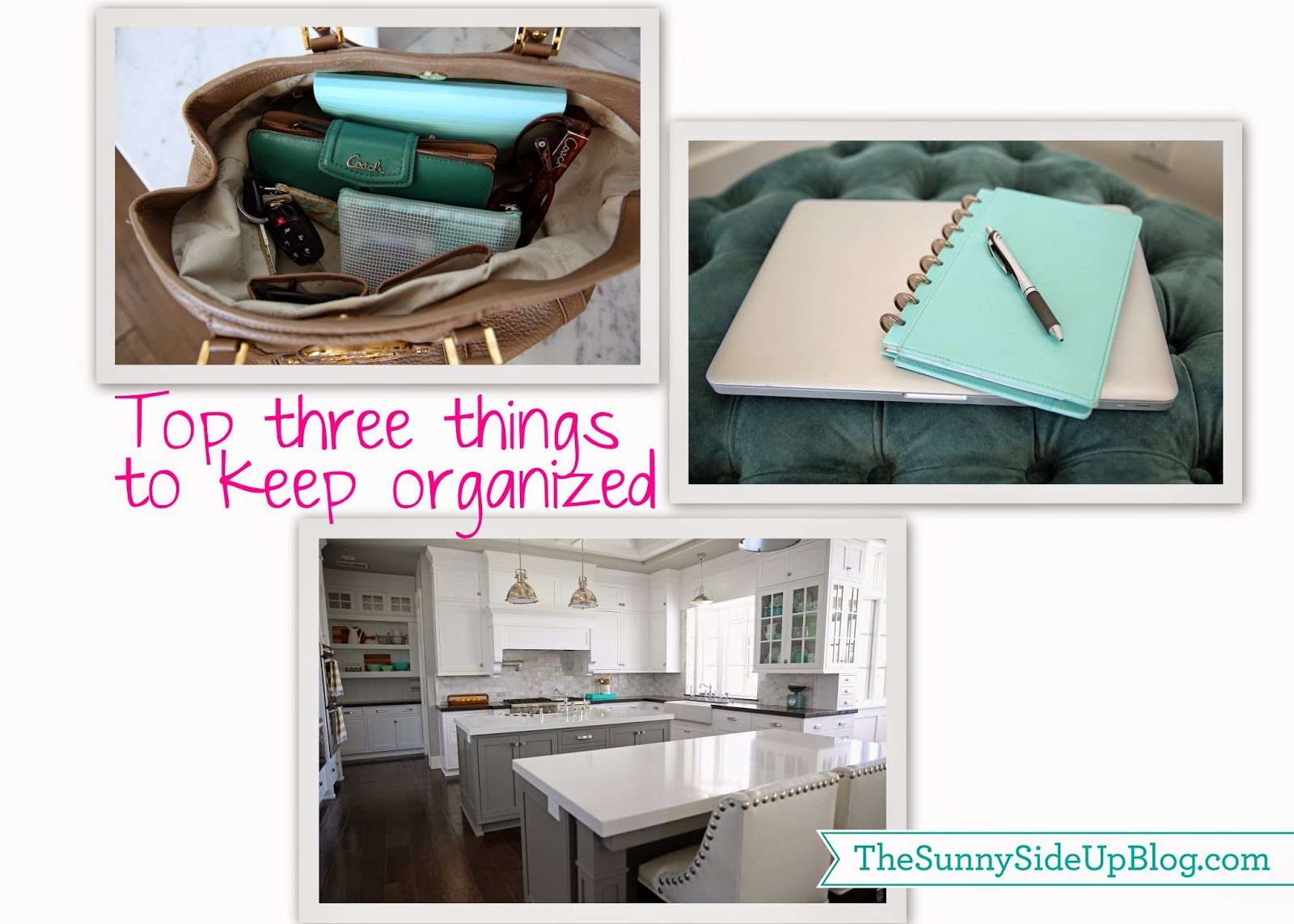 So that's it! My top three things I strive daily to keep organized. If I can keep my purse organized, my inbox under control, and my kitchen counters clean each day I feel like I'm on top of things.
Even when I most certainly am not.
:)
xoxo, Erin