Today I'm joining a fun group of blog friends to share ideas for hosting a Valentine party for the kids!  These ideas could be used if you are throwing a large party, or just want to do something special for your own kids on Valentine's Day.  If you are visiting from Lucy's fun blog Craftberry Bush welcome!  So happy to have you here today.  I'm sharing a simple Valentine tablescape and a few fun treats that were seriously SO easy to put together.  Like took 20 minutes easy.  My kind of party. :)
(affiliate links used)


I just used things I've had for years (a lot of this came from my Christmas tablescape!).


The embellished cards to the right of the plates were some Valentine cards I made years ago and never used.  I thought it would be fun to use them to write a simple personalized note to my little guests.  A little something I love about each one of them.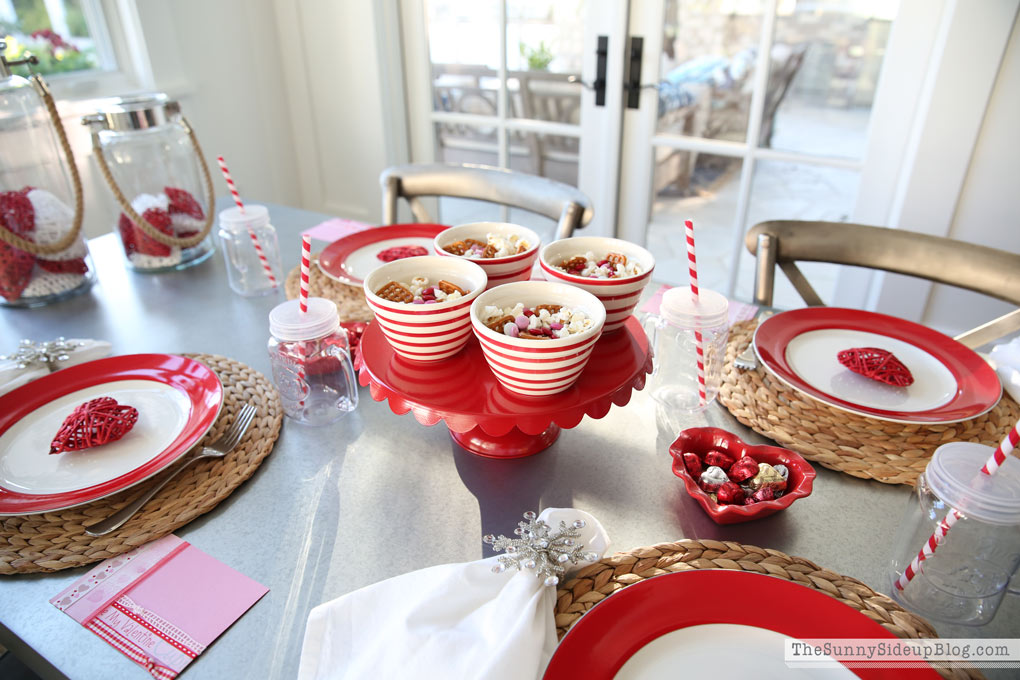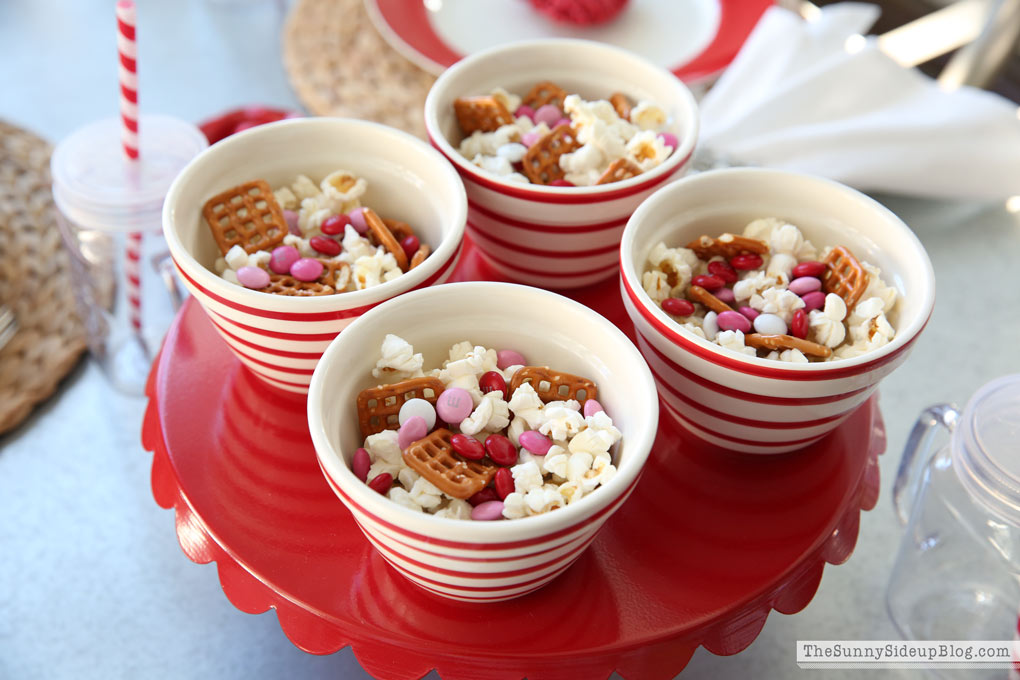 For an easy snack I tossed some popcorn, pretzel hugs and Valentine m&m's in festive bowls.  My kids LOVE this snack.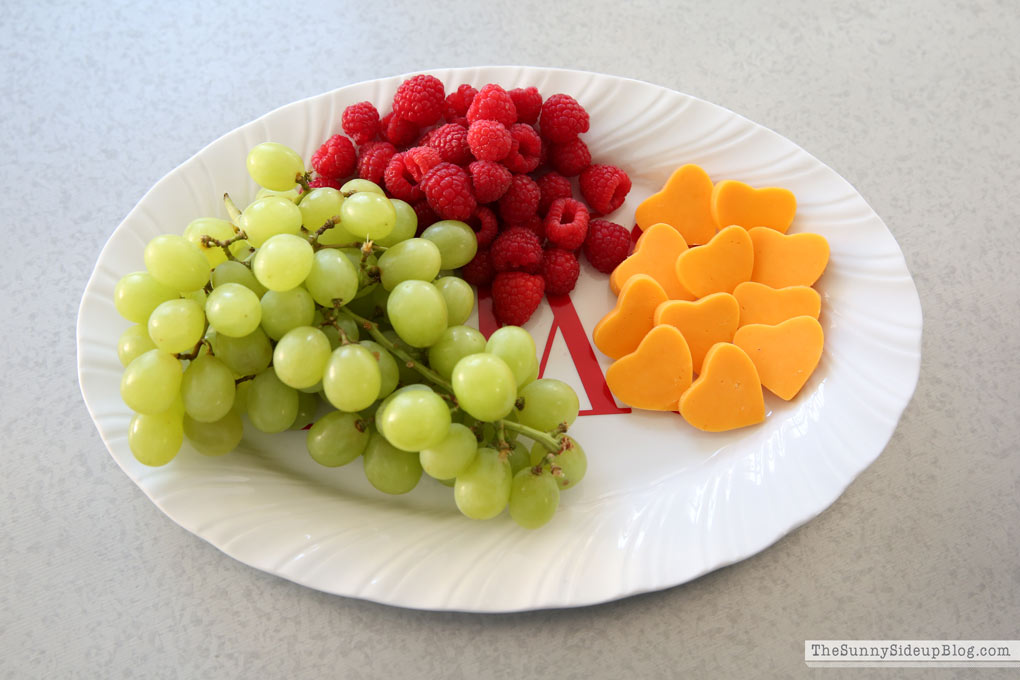 I also added fruit and used a small heart cookie cutter for the cheese.  It's the little things. :)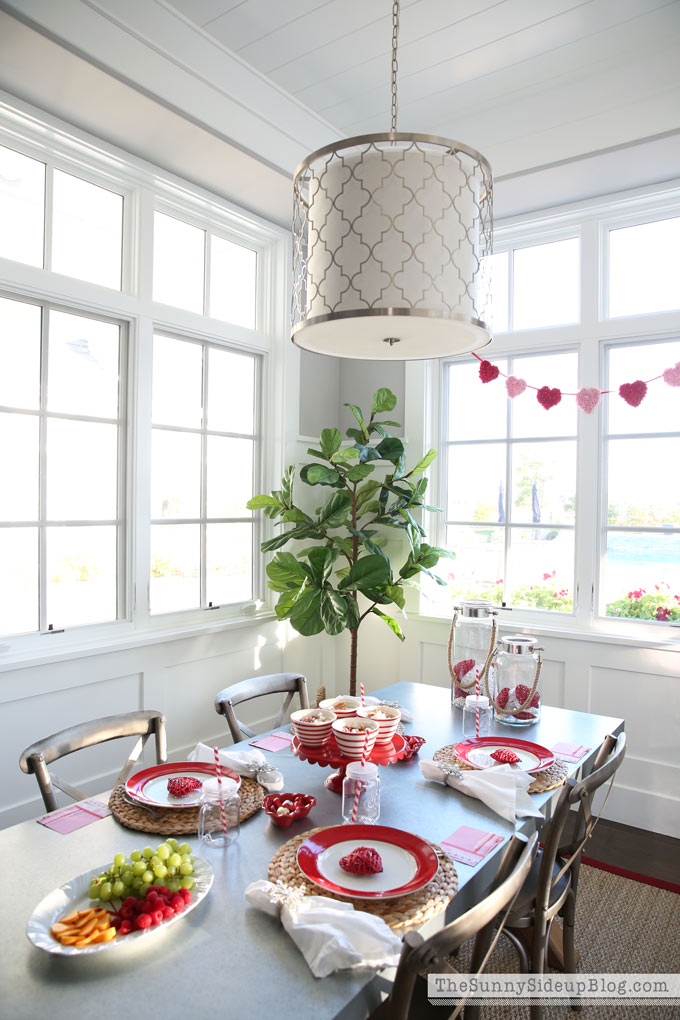 I put some chocolate in a few heart shaped bowls, added twine hearts to my favorite lanterns and hung our favorite homemade heart tissue banner from the window.  Done!  Now I just needed a few party guests!  Never hard to find around our house. :)


This little stud is always happy to volunteer.  He even brought along a few friends to join the party.  You can see Storm Trooper peeking his head over the table in the next chair anxiously awaiting that heart shaped cheese. ;)


My girls were so excited to see this fun table and Valentine snacks when they got home from school today.  Mom has been a bit out of commission lately and I think it made them happy to see me back to myself .. moving slowly.. but doing a little decorating.  And my version of cooking. ;)


Throwing a party for kids should be anything but stressful!  At the end of the day kids don't care how much time you spent decorating.  They just want good treats and good company.  Mission accomplished.
I think a little Valentine fun was just what the doctor ordered today.  :)
SOURCES:



If you are looking for a few more fun ways to make Valentine's Day special for your family you can check out some of my past posts below:
{OVER 10 FUN IDEAS FOR VALENTINE'S DAY}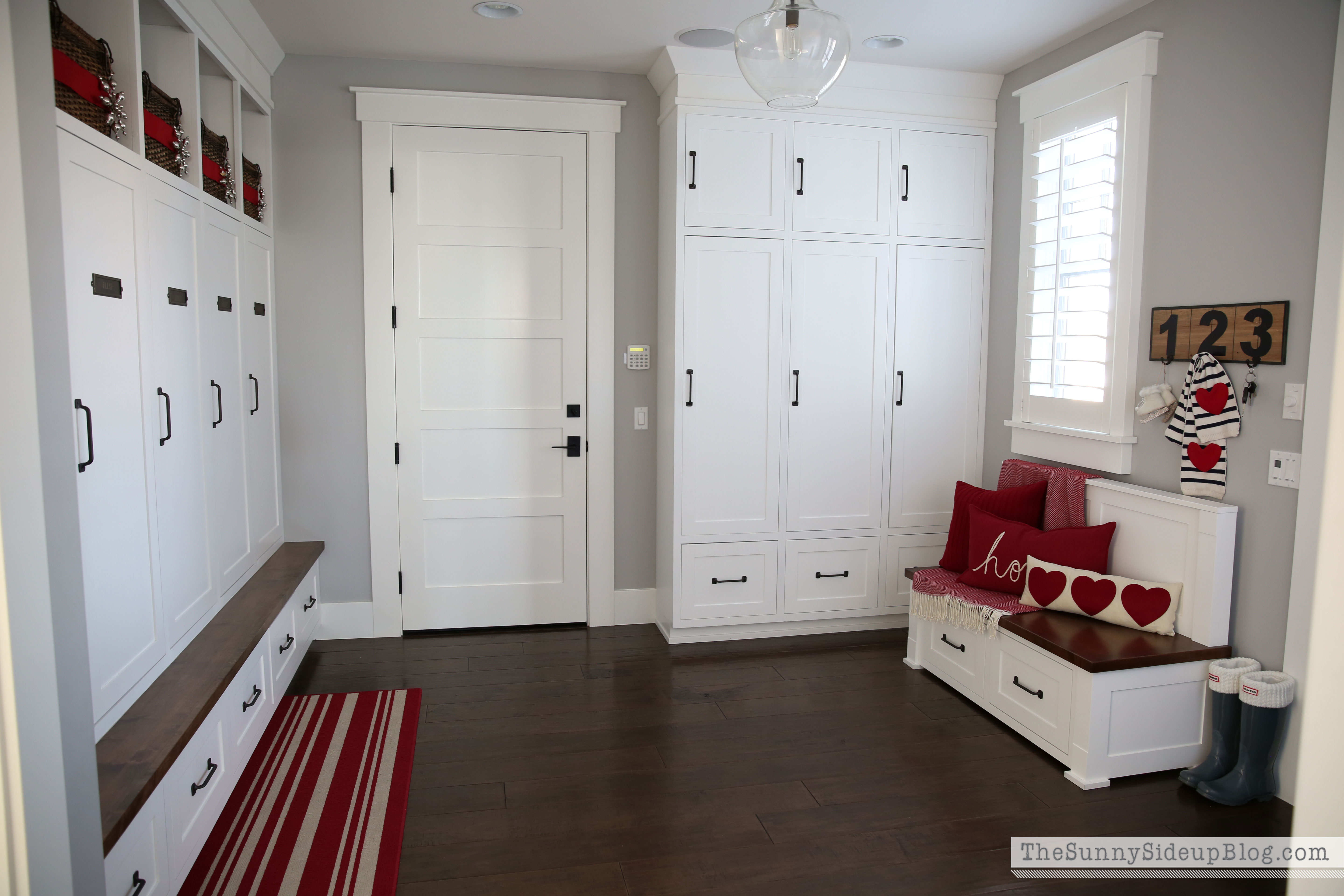 {ORGANIZED AND DECORATED MUDROOM}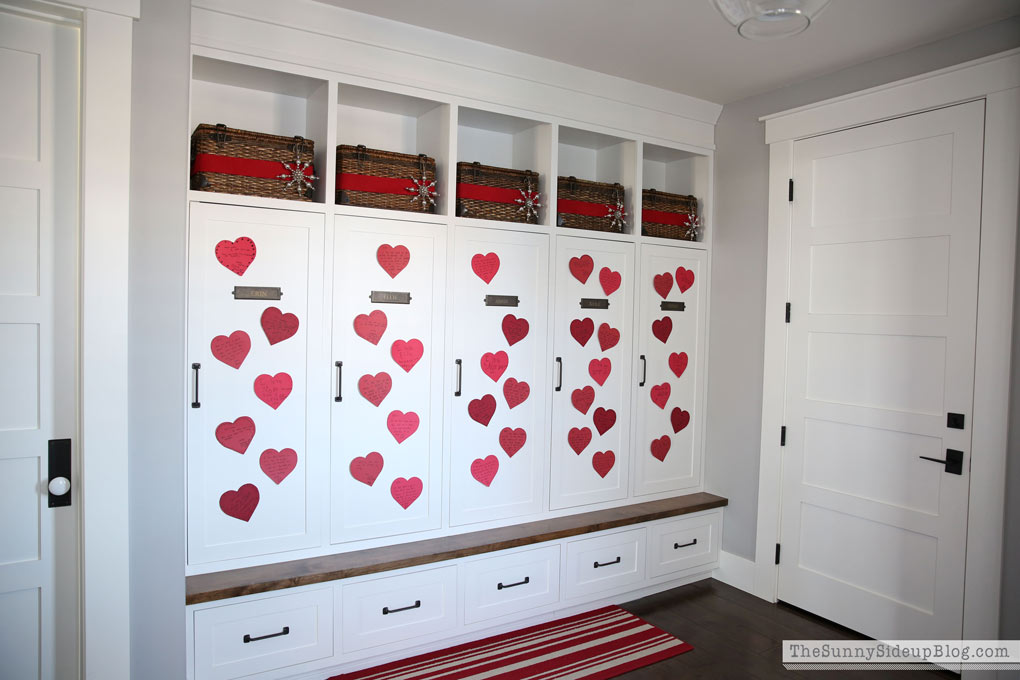 {VALENTINE'S DECOR (and clean drawers!) IN THE BUTLER'S PANTRY}
{HOW TO MAKE A CUPCAKE VALENTINE BOX}
Next up is my friend Summer at She Leaves A Little Sparkle!  She is a sweetheart and is hosting this fun round up.  For more Valentine Party Inspiration also check out my friends' posts below!  This is a talented group so I'm sure we will all walk away with a lot of fun ideas for this beloved season that is just around the corner!  I'm feeling the love. :)
xoxo, Erin