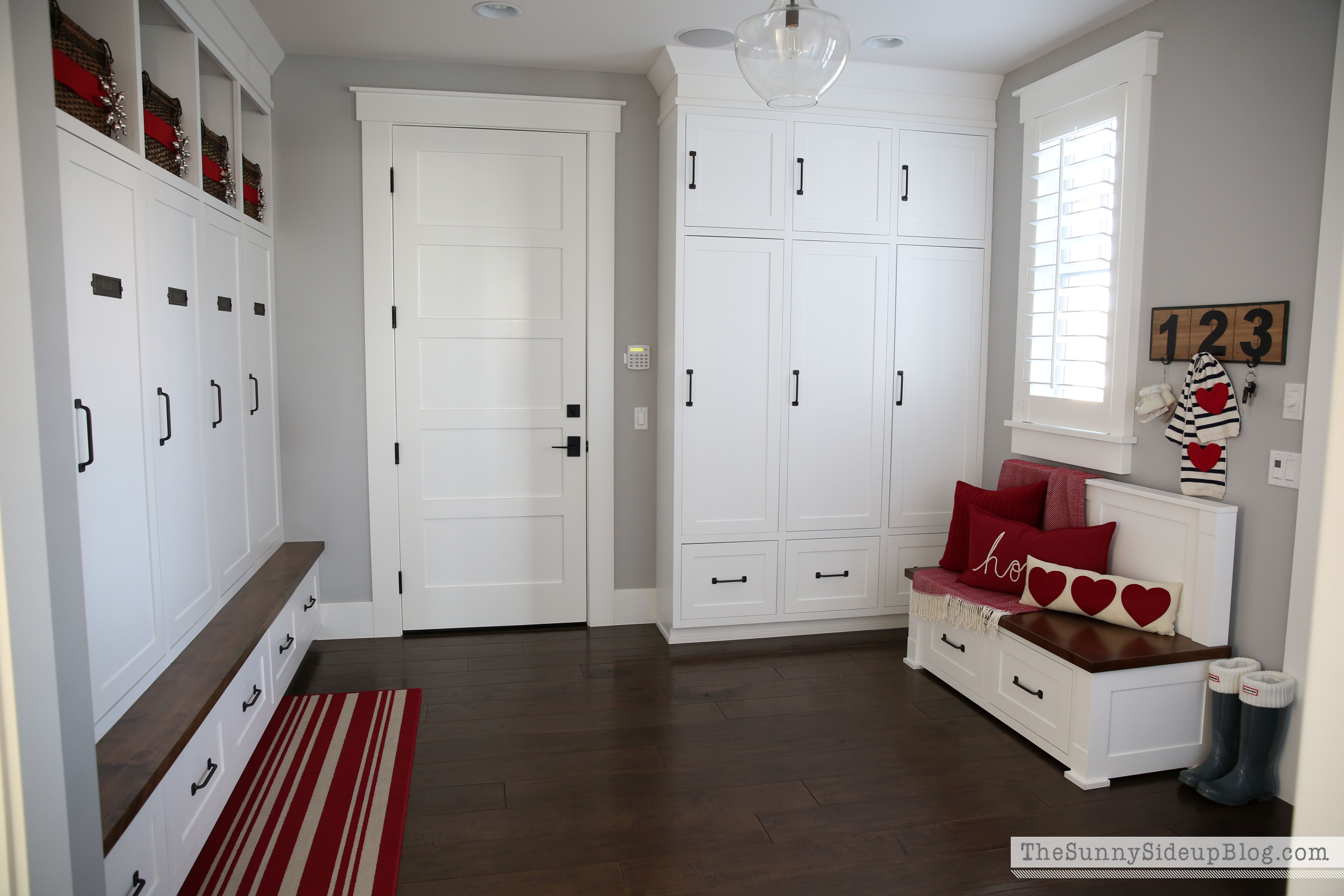 I hope everyone had a happy Valentine's day today!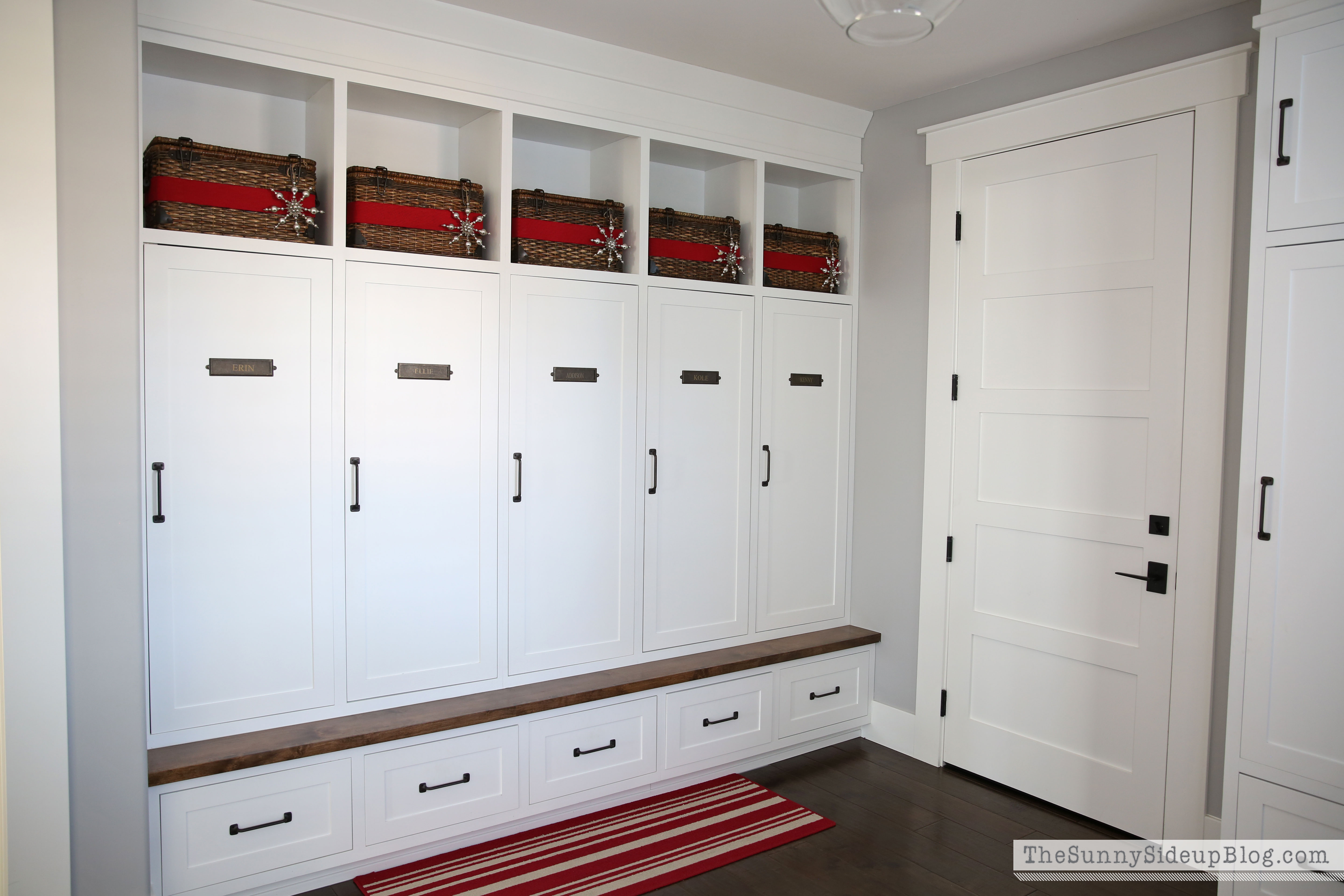 I'm sharing what our mudroom doors have looked like this week.  This was our mudroom locker doors "before."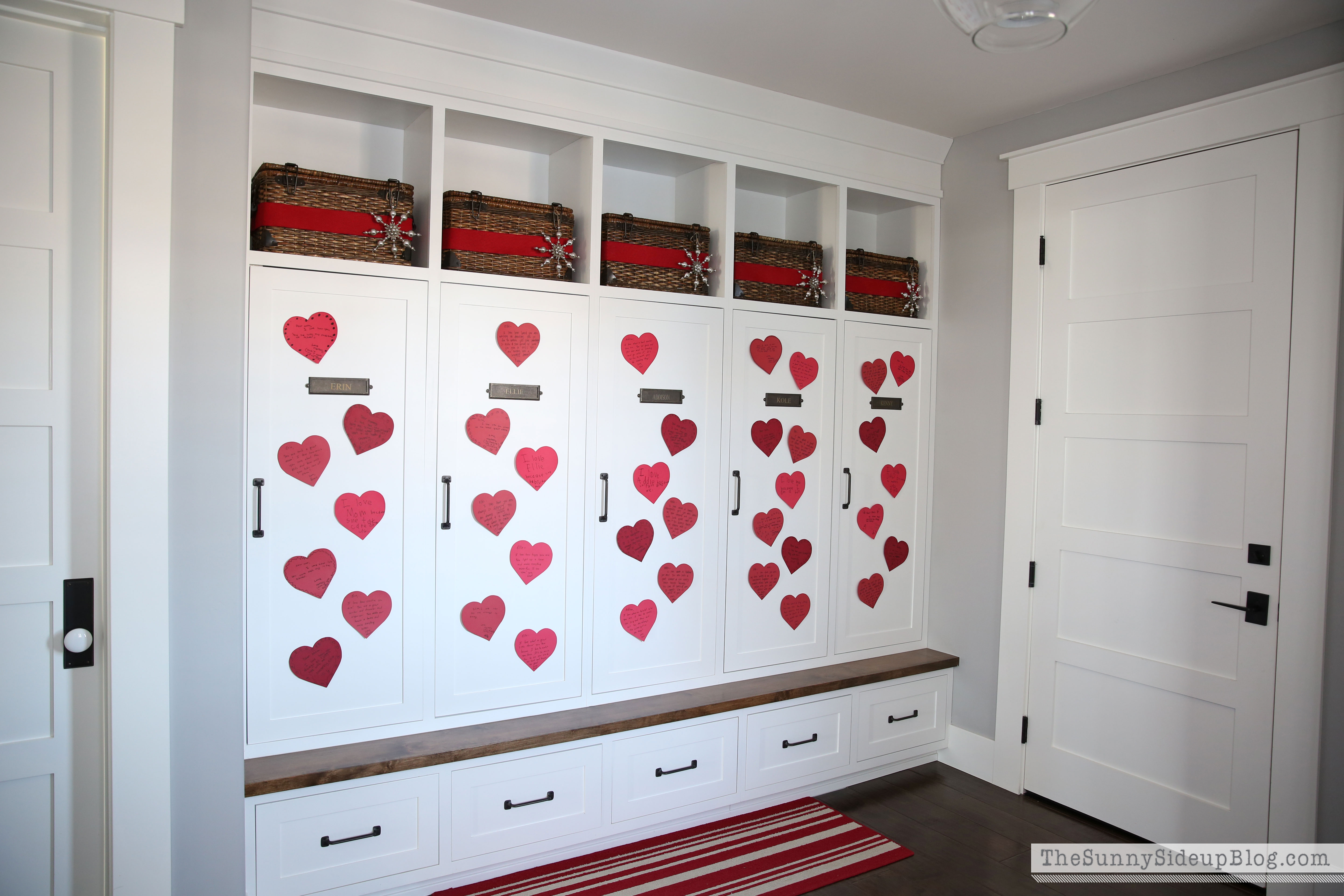 And after.  :)  For years we have had a fun family tradition of writing love notes to each other on hearts during February.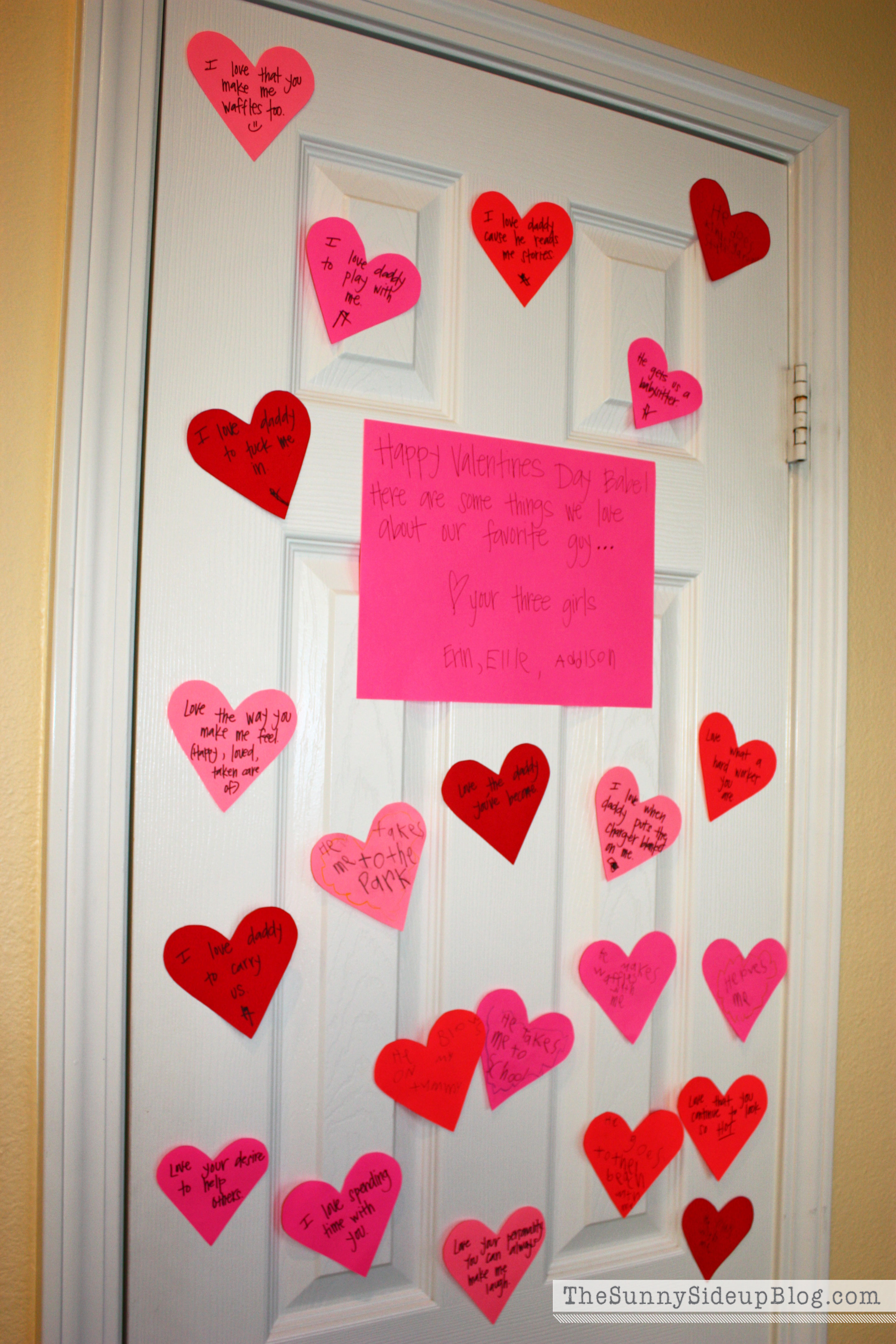 I started this years ago when the girls were little.  This was our pantry door in 2010.  We surprised my husband when he came home from work with hearts full of all the little things we love about him.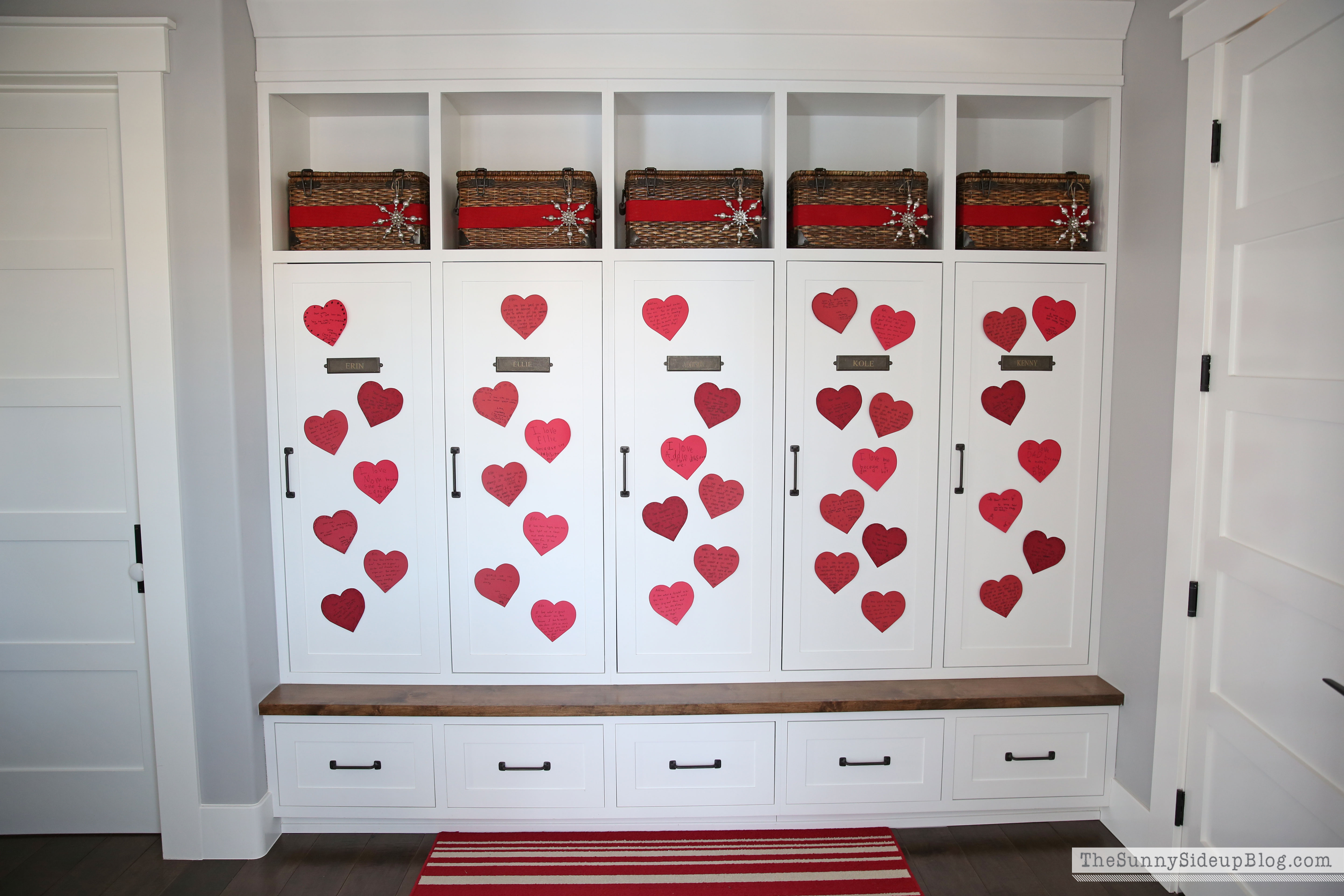 This year I thought it would be fun to put our notes to each other on our locker doors since we each have our own.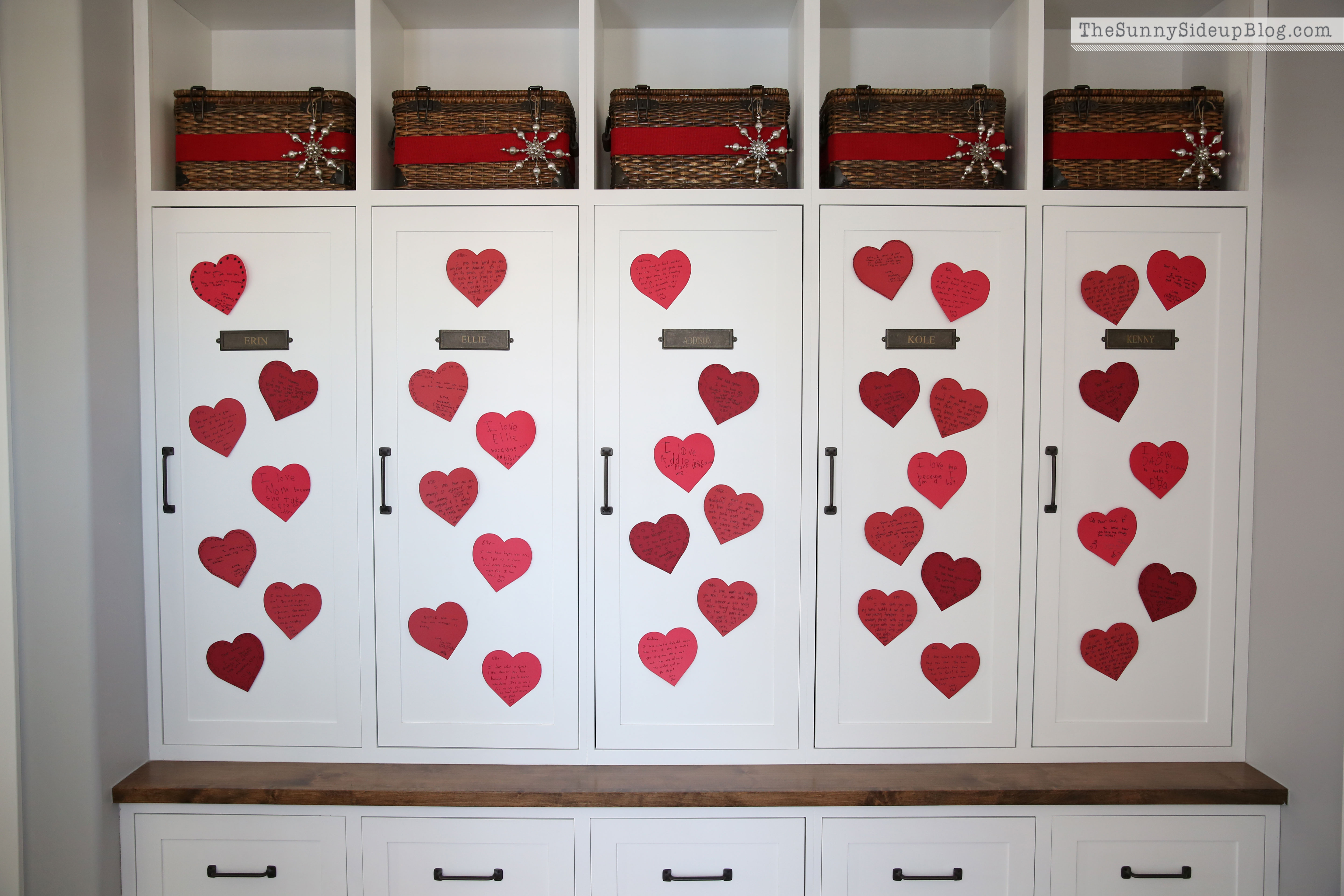 I love this little activity because it makes all of us really stop and think about what we love about each other.  Funny too.. I noticed for several days after we did this my kids were getting along so much better than they had been before.  It's a good thing to make them stop and think about how much they love their siblings and appreciate their parents!  :)  Plus it just made us all so happy to read each other's notes.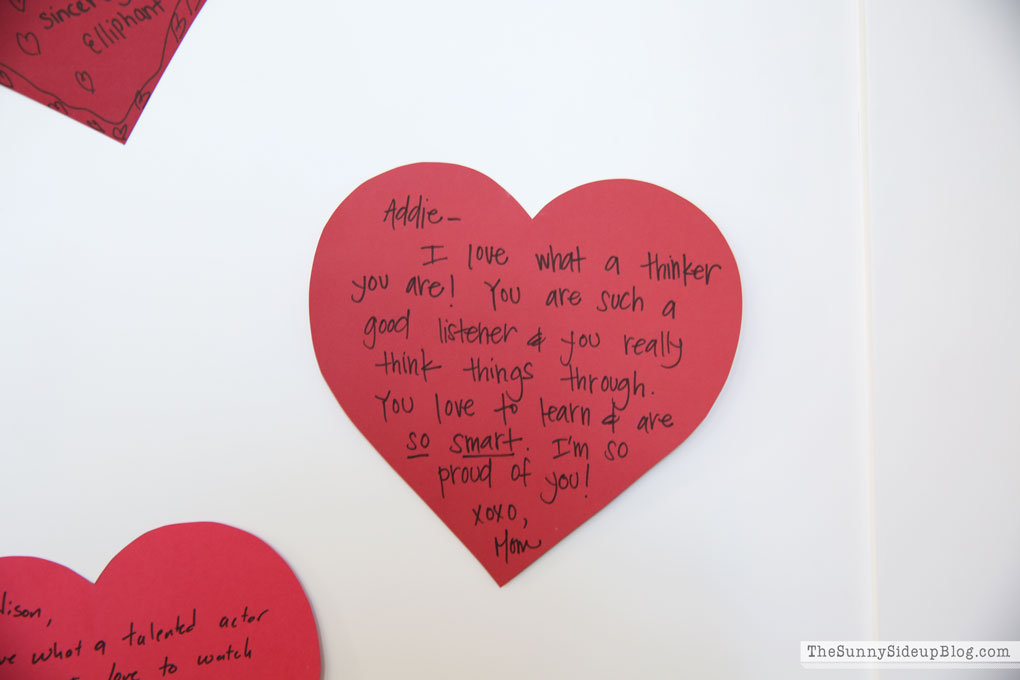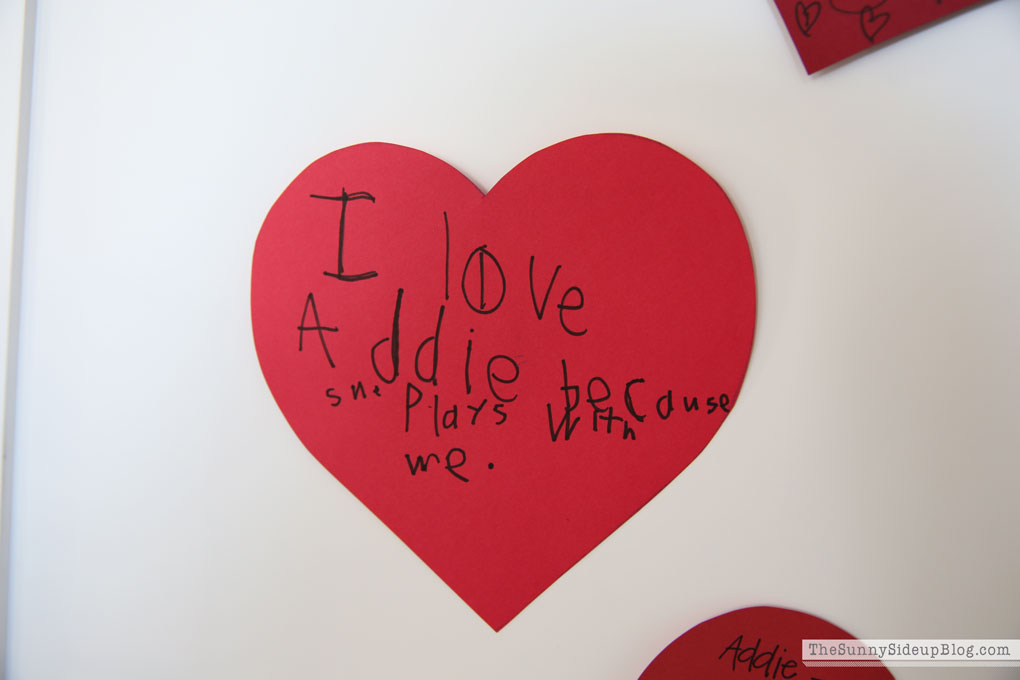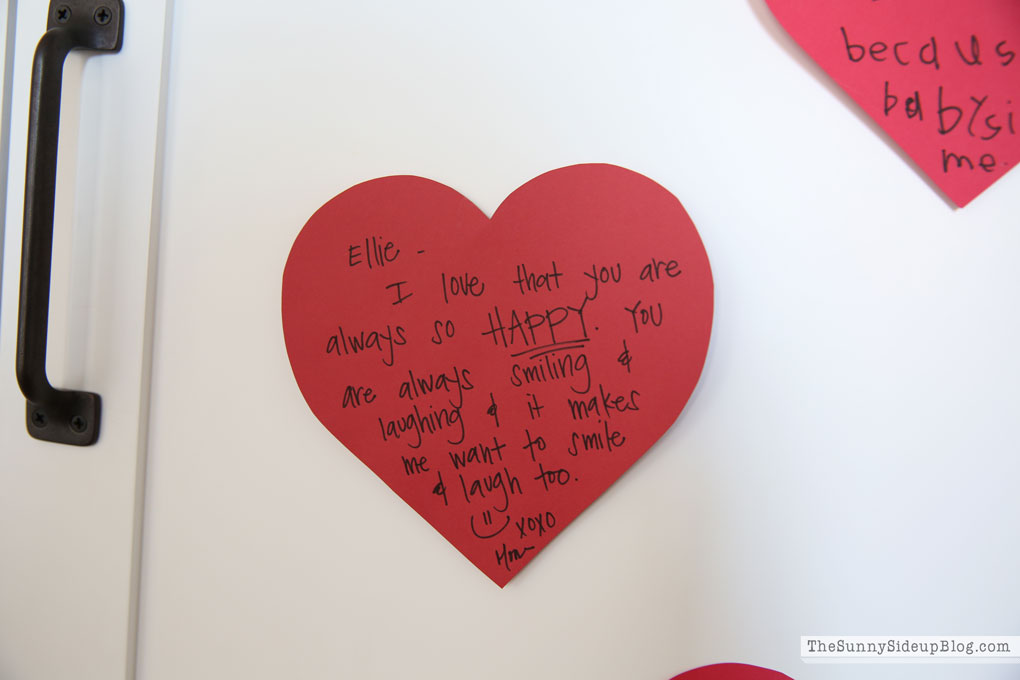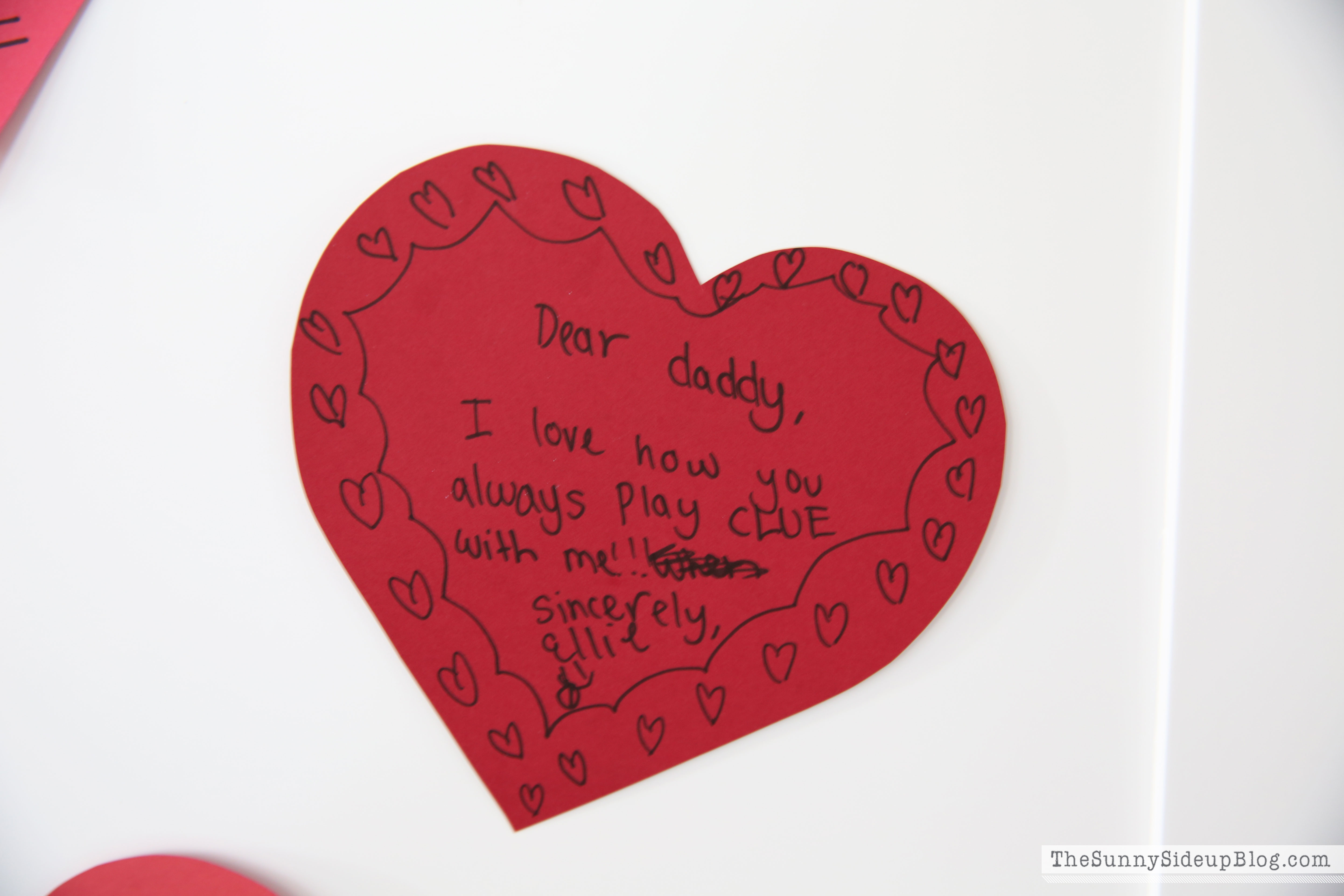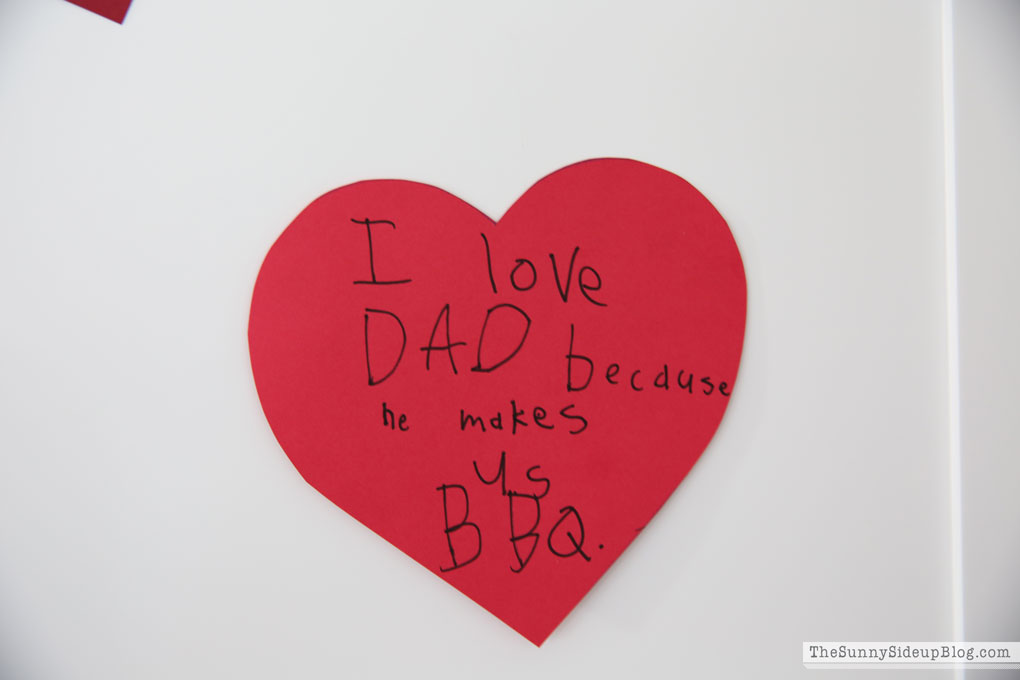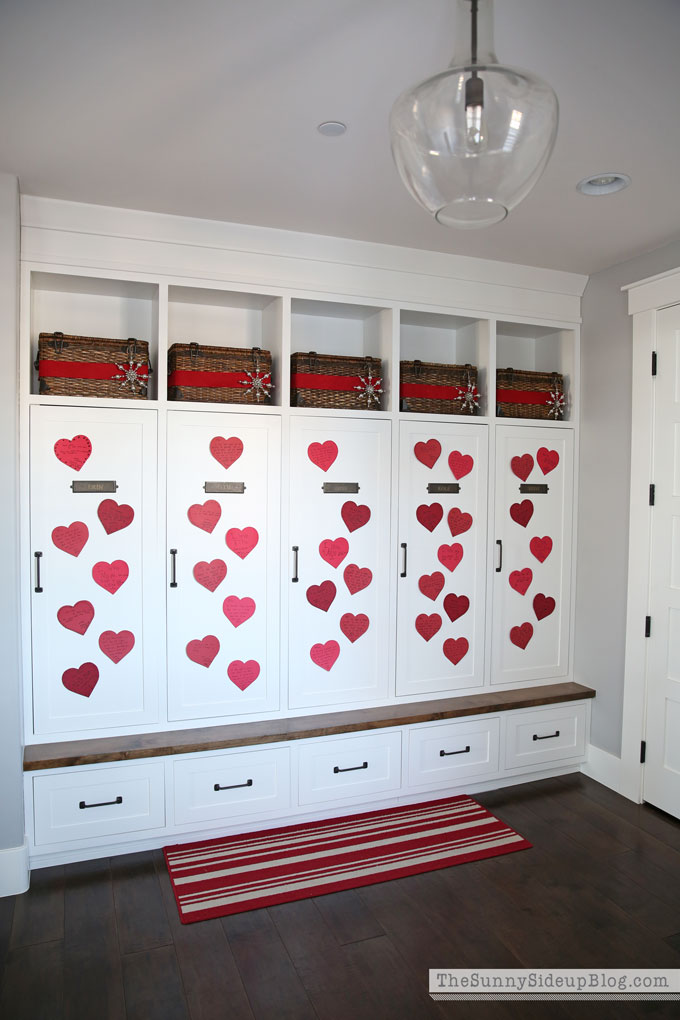 Fun to each have our own door filled with love.  I've kept our hearts from over the years and plan on giving them back to my kids when they are ready to move out.  Happy that's not anytime in the near future.  :)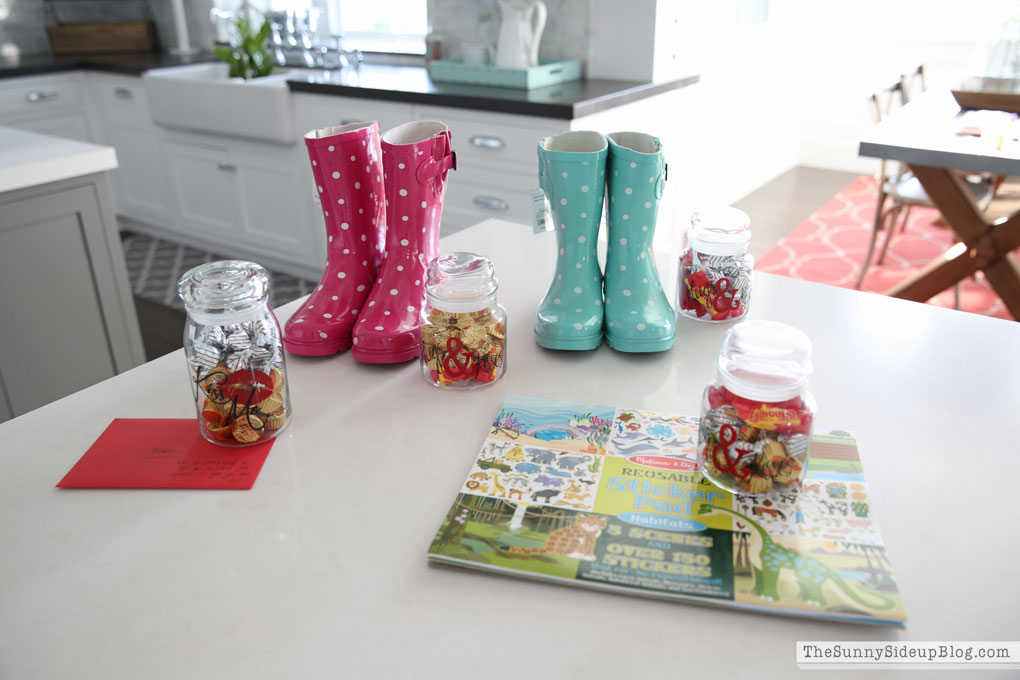 My kids woke up to a few fun surprises today.  Aren't these rain boots cute I found for my girls!?  From Target.  They never have much of a selection in our closest store, but they have so many cute rain boots on-line!  Now we just need the rain.  
I found these cute "hugs and kisses" jars at Tai Pan last year and have been hanging on to them to fill with everyone's favorite candy.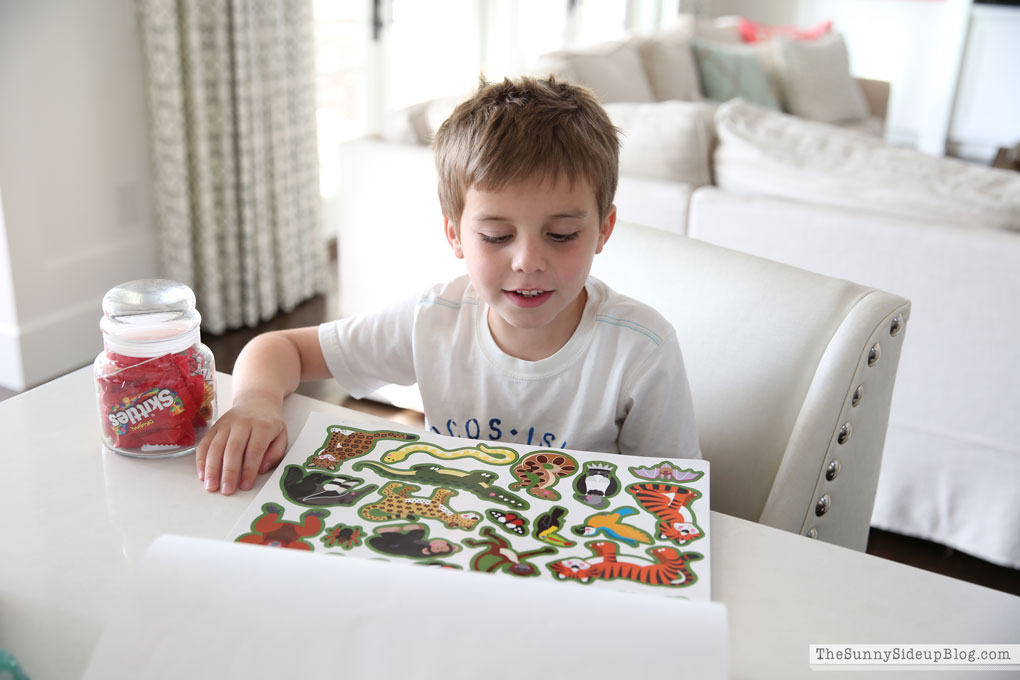 Animal sticker book for this little man.  Simple surprises that were fun to wake up to.  His bed head makes me smile.  :)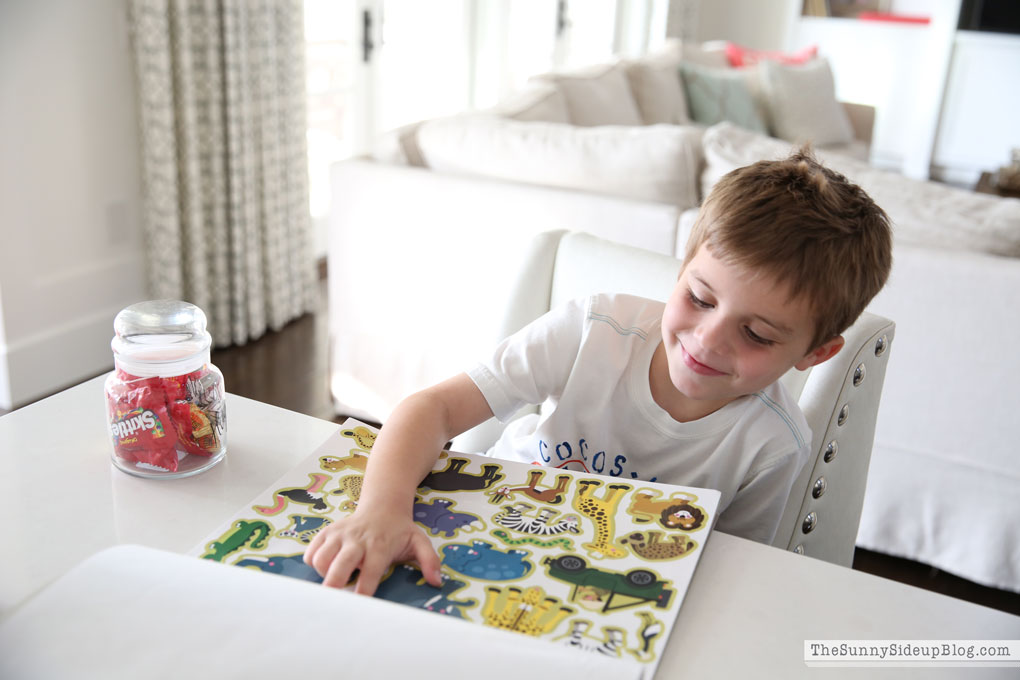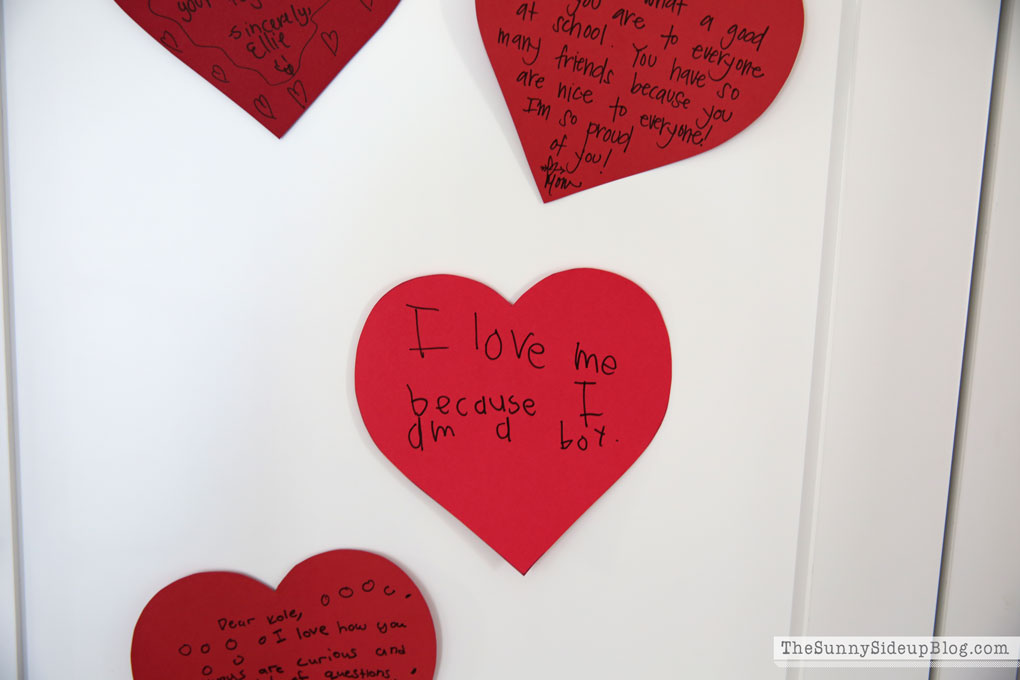 So does the fact that he begged me to let him write his own Valentine heart to put on his locker and then wrote "I love me because I am a boy."  Ha!  I laughed for 15 minutes.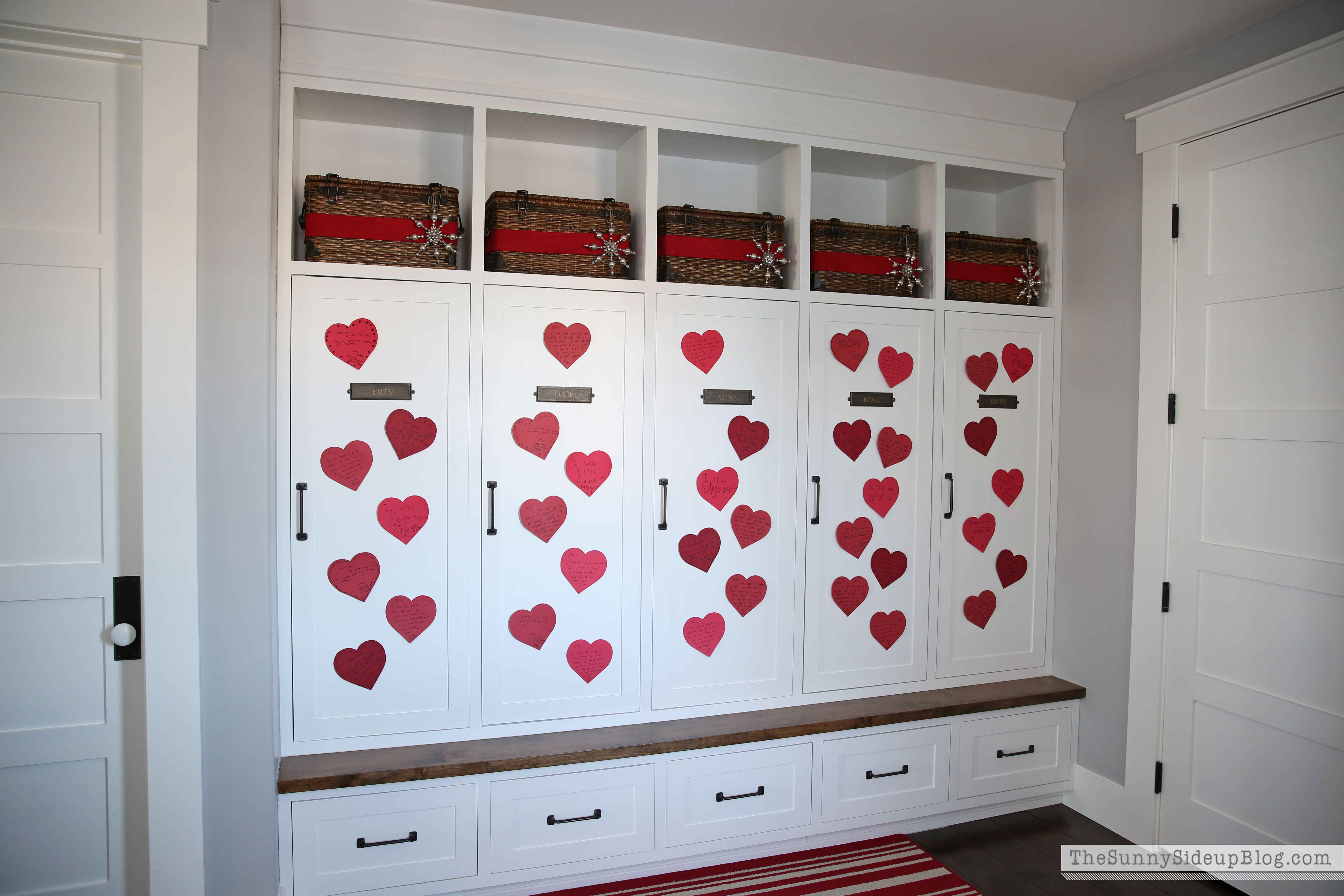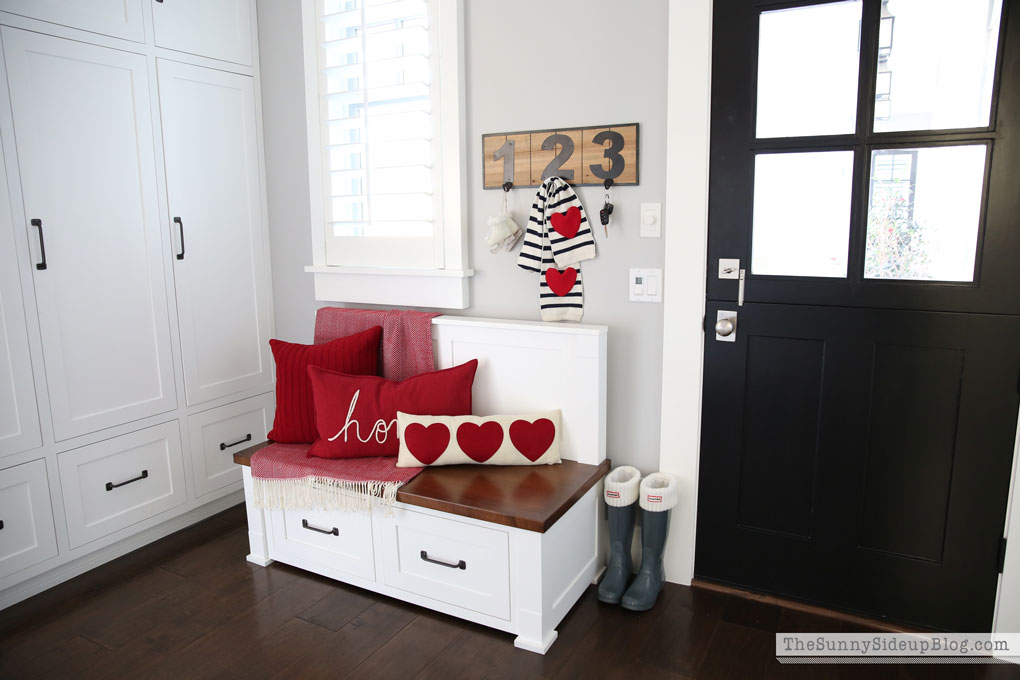 Hope your day was full of love and laugher too.  :)
p.s.  If you didn't check in over the weekend I shared a post yesterday with some of my favorite things (home decor and clothes) that are on major sale right now!  One more day of mark downs!  Excited about a few fun things I've found on sale that I'm sure I'll be sharing soon.  Also excited to spend some time with this guy away from work this week…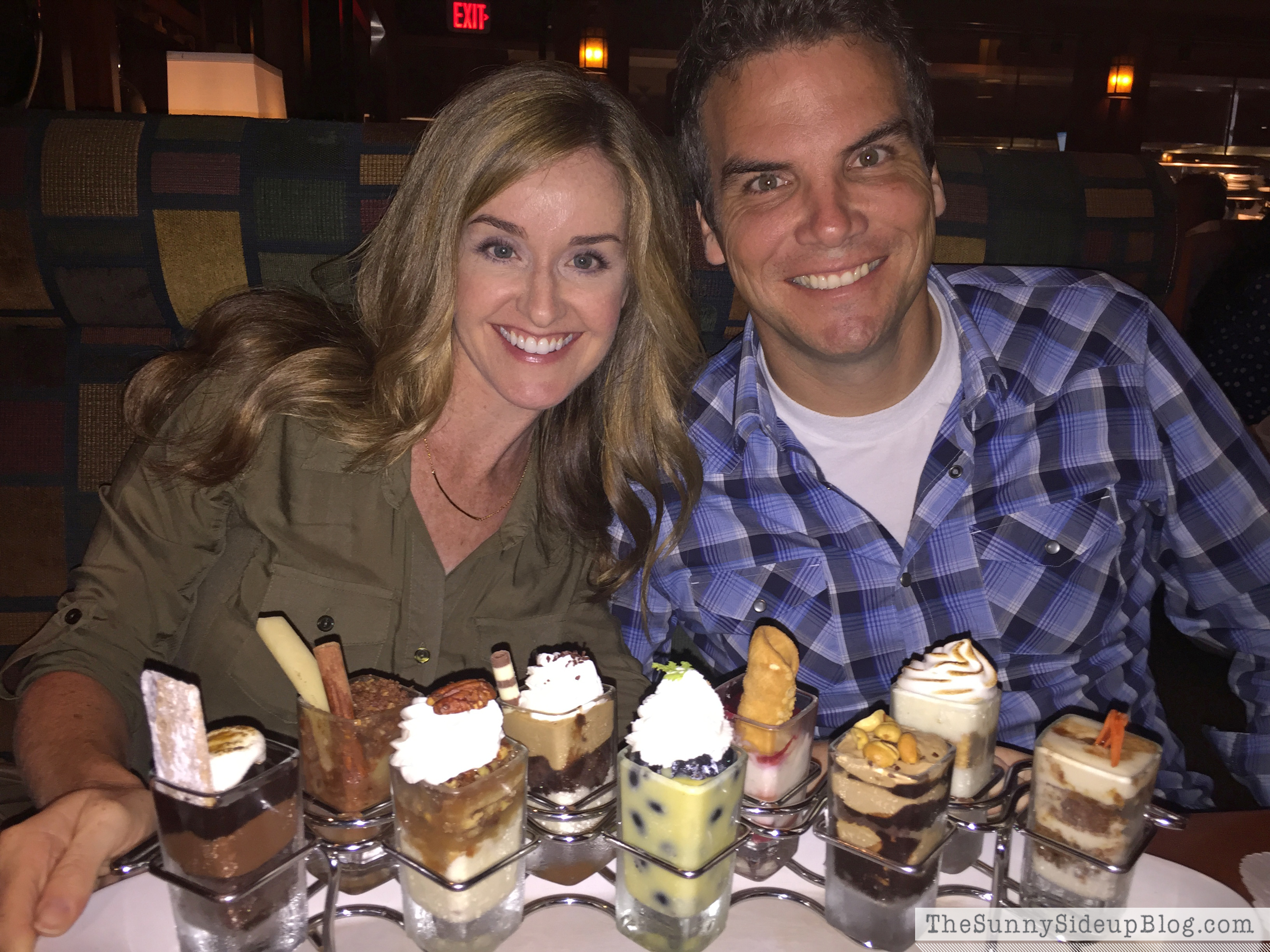 Recent date night.  Hello.. my eyes look so weird in this picture.  Like I'm delirious or something.  Dessert must have that affect on me..
:)
xoxo, Erin