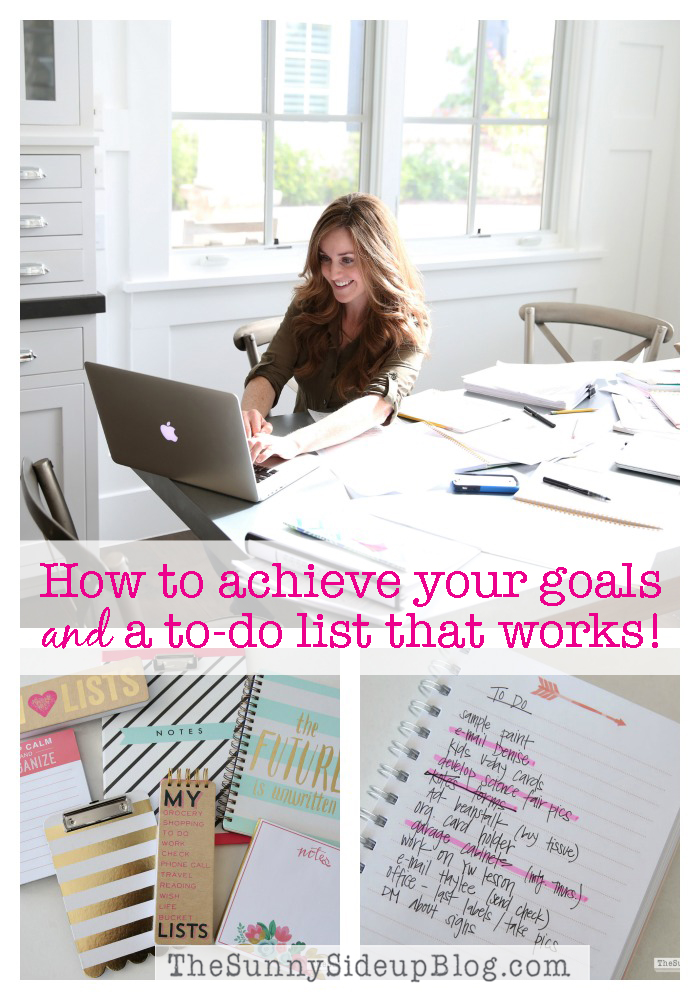 Do you ever have planning sessions?  Just for you?  For your life?  For whatever it is that you're working on.. to help achieve whatever goals you have?  I never did.  I mean I've always been a list person.  And my husband is currently planning our 2017 family vacations before we've even been on our 2016 vacations.  (Yes.. he's that guy.)  So I live with a major planner.  I've had planning meetings/sessions for other things – previous jobs, church callings, school volunteer things, etc.  But I've never actually had a planning meeting just for me.
My friend Gina and I were talking at the beginning of January about all of our goals for the year.  Personal goals, blog goals, family goals, etc.  We each had so many random goals and ideas floating around.  That's one of the many things I love about my friend Gina.  She is nerdy just like me – we get absolutely giddy discussing things like this.  :)  The two of us decided that if we really wanted to achieve our goals this year we needed some time to just brainstorm and plan together.  So we put a date on the calendar for her to come over to my house and plan.  The morning of our meeting my husband asked me what I had going on for the day and I told him Gina was coming over to plan with me.
He laughed out loud.
You and Gina!?  You and Gina are going to "plan" together!?  
I said yes.  We are.
He smiled and said "well I'm sure that will be super productive."  
He has no faith in me.  ;)  But we actually were super productive.


I bought made a fancy snack just for the occasion.  Gina came over and we got to work!


We took a few pics just to show our husbands how productive we actually were.  Look how serious I am!  Just working away.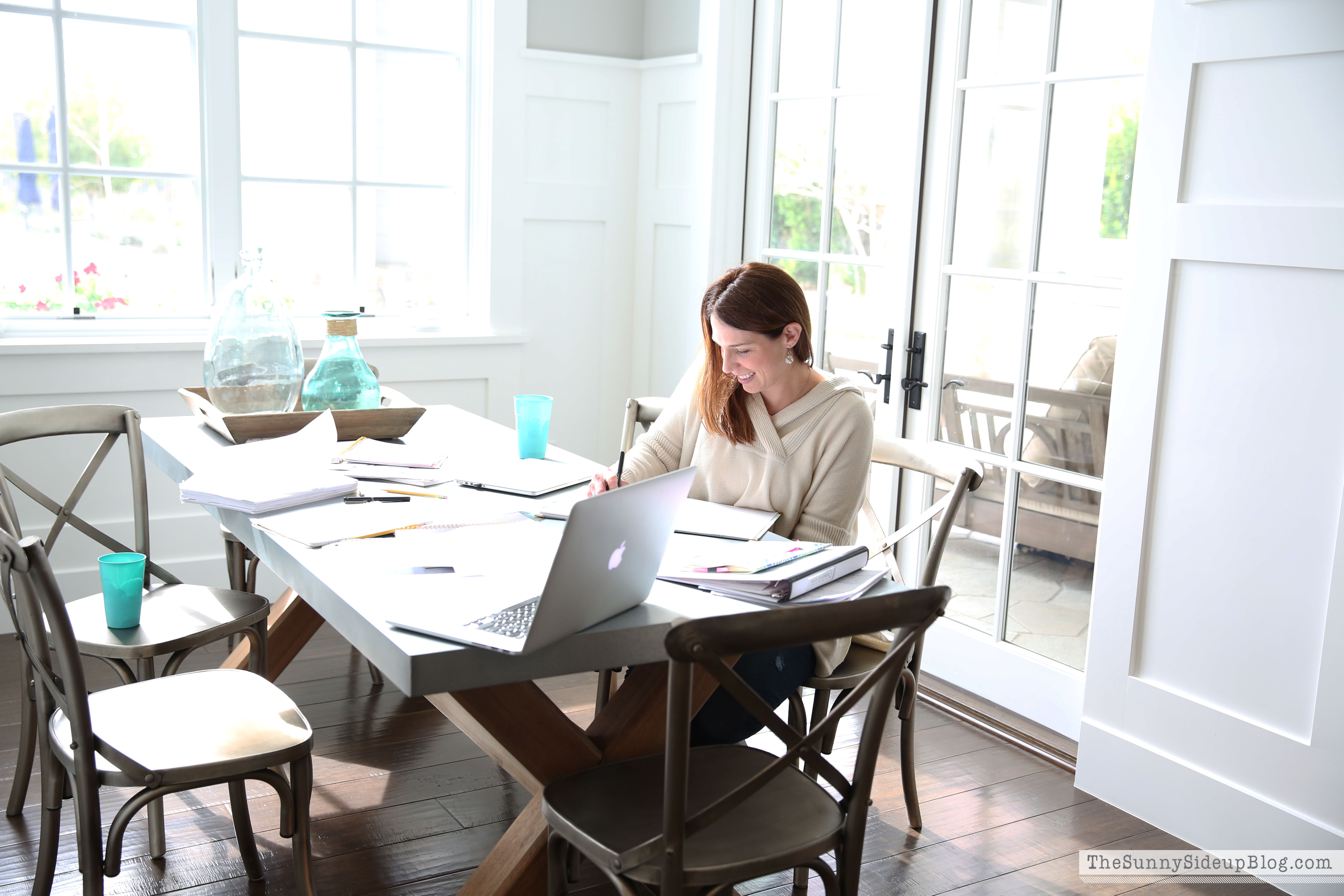 No nonsense.


Total productivity.


Ok.  Maybe there was a little nonsense.  This is me and Gina after all.  ;)
But truth be told (and the reason I'm sharing this with you all today) is because it was actually one of the smartest things we've done.  We went over all of our goals and then wrote down steps to how we can actually achieve them.  We brainstormed all sorts of great ideas.  Fun post topics for our blogs, home projects for the year, ways to help our home/family life run smoother, how to schedule things ahead so we don't always feel like we are treading water each day, ways to organize paper, what to do with all of our pictures, fun family activities, things to do with our kids for the holidays.  We covered SO MUCH STUFF.  Having a friend to brainstorm with was magic.  We both got so many great ideas from each other.  It was such a success we are going to do it again.
Have you ever heard this quote?


Or this one?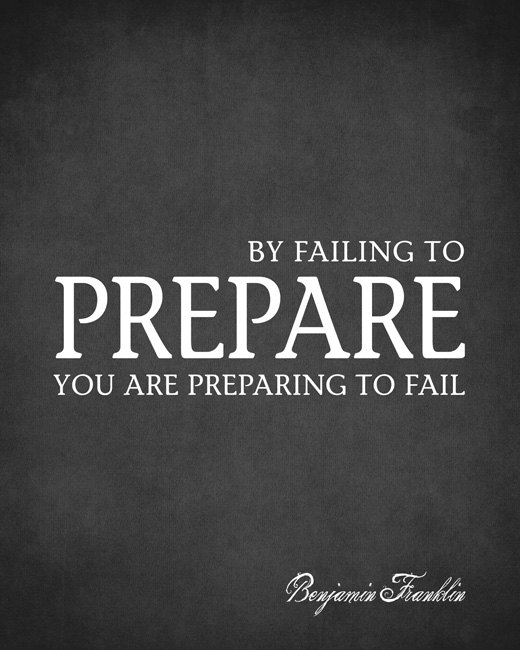 I really believe them both.  If you don't make time to actually plan how you are going to achieve your goals, you will never achieve them.  We are all busy.  Gina and I are busy.  It took us 10 minutes just to find a morning that worked for both of us to meet and we had to schedule it three weeks out.  But it was SO worthwhile to actually set aside some time to just think and brainstorm and plan.  Is everything running perfectly for us now after our little planning session?  No.  We each have three kids (and Gina has one more on the way!).  Life will never run perfectly!  But we talked yesterday about how we both feel more in control of our lives.  We have some direction and focus!  We are moving forward and not just treading water.
If you are having a hard time achieving your goals or just feel like you need more direction and focus in your daily life, plan a time to plan!  By yourself, or even better with a close friend who has similar goals.  It could make all the difference.
Here is one simple thing I took away from our planning session that has helped me immensely and it's such a small thing!  My to-do lists are looking a little different these days.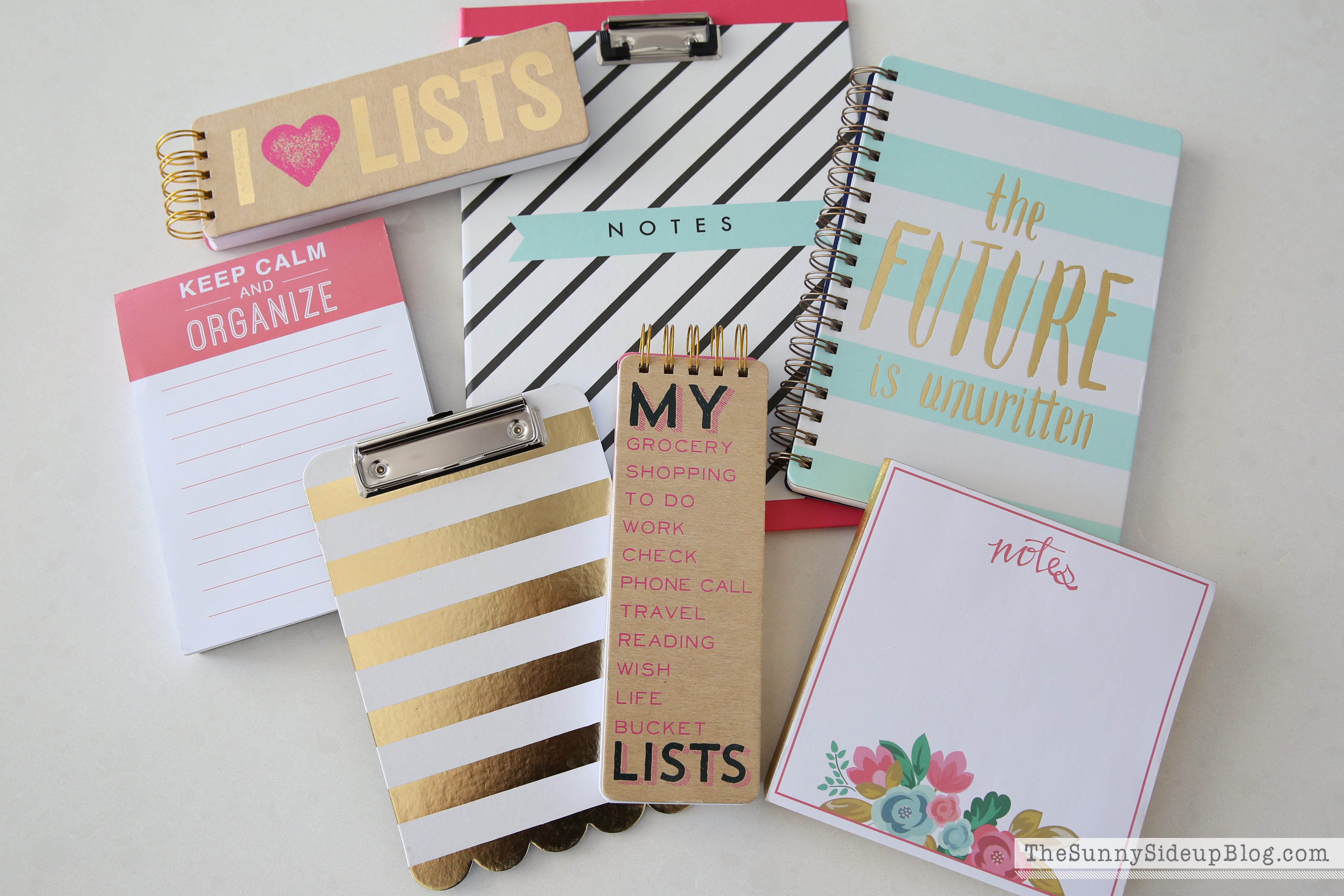 They are still written on cute notepads.  That will always be a given and in my opinion is a must.  It's a well known fact that to-do lists written on cute paper are always more effective.  ;)
I was talking to Gina about how I'm trying to "eat my frog" and really focus on the most important things I need to get done each day.  (Read this post if you don't know what I'm talking about.)  Then she showed me a youtube video she had seen by Becky Higgins.  (Love Becky Higgins btw.  She is the creator of Project Life – the scrapbooking system I love.  You can see albums I've made in the past with her kits here.)  Becky writes her to-do lists and then highlights the 3 or 4 most important things that have to be done that day.  She focuses on the highlighted items first, and then once she has finished them, she uses a marker to cross those to-do's off and then highlights the next most important thing.


This was my to-do list for one day last week.  Like I said, this is such a simple thing but it has helped me so much!  I usually look at my list when I have a minute during the day and just start random things and then get distracted with something else.  Then at the end of the day I realize I didn't do something that really needed to be done on my list and I'm up late scrambling.  I'm a very visual person so seeing the most important things highlighted makes them stand out to me and I can focus on them.  My list doesn't feel as overwhelming to me and I'm not wandering from it as much.  I look at what is highlighted and that is what I work on.  Those are my "frogs."  If nothing else gets done that day it's ok, I can move them to tomorrow's list and highlight 3 new things, but at least I finished the "must do's."
Becky writes two separate lists on one page – one for her home life and one for work.  She starts one list at the top and one at the bottom.  I tried this – separating blog to-do's from home to-do's, but after a few days I felt like one big list was easier for me to manage than two lists so I just combine it all.   (My blog and life to-do's are tied pretty closely together anyway.)  :)  You can watch Becky's video here:
So to wrap up today's post: Plan a time to plan!  It's the best way to actually achieve your goals.  Do it with a friend.  Friends make life more fun and you'll have someone to hold you accountable.  Make your to-do list work for you by highlighting the most important things you need to complete that day.
And today's most important take away to spend some time pondering: Why make your own fruit platters when you can buy them beautifully pre-made?
:)
Enjoy your day friends!
xoxo, Erin