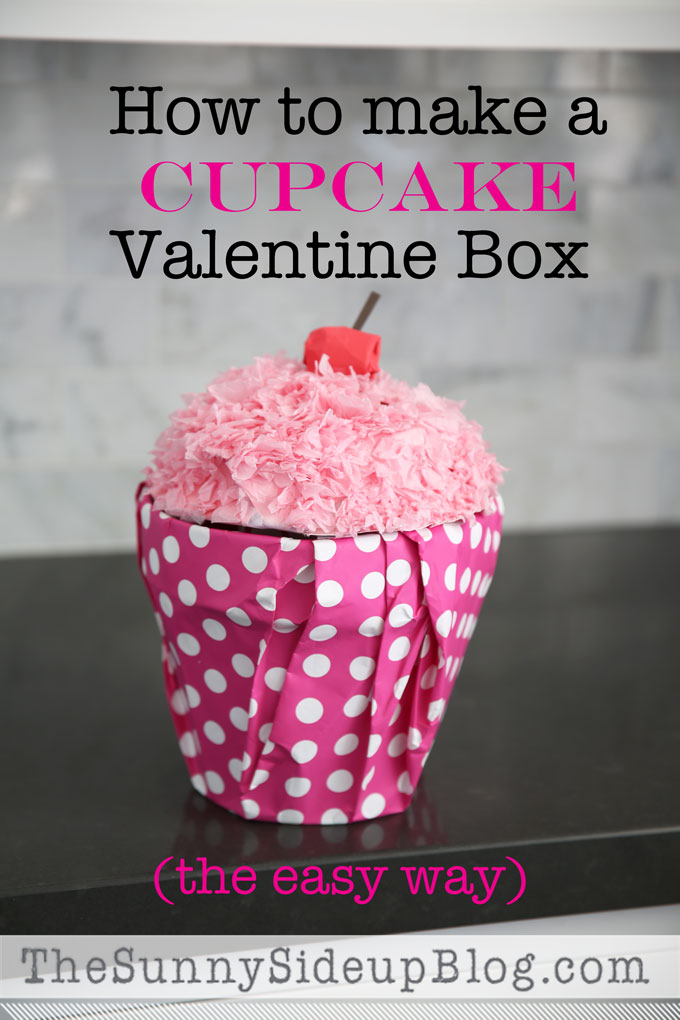 Valentine's Day creeps up so quickly doesn't it!?  I feel like I barely get Christmas put away and it's time to start thinking about Valentine's day boxes and cards for the kids.  Last year Addison decided just a few days before Valentine's day that she wanted a cupcake Valentine box.  I decided just a few days before Valentine's day, after hearing her request, that it would have to be something simple we could throw together with things around the house.  That's exactly what we did!  Weeks later I looked up Cupcake Valentine boxes on Pinterest and found all sorts of fun ideas and elaborate tutorials.  They were great, but what we pulled together was so quick and easy that I thought I'd share how we did it.  You know.  Just in case any of you also have kids who like to come up with tons of work fun ideas right before a holiday like mine. :)

I grabbed a plant pot I had for the cupcake base.  Pulled my kitchen plant right out of it. :)  If you don't have one, you can buy them at places like Home Depot or Amazon for just a few bucks.  

I happened to have some pink polka dot wrapping paper on hand.  Any colorful wrapping paper would work!  Or even brown.  I just set the pot on top of the paper and wrapped it up and inside the pot and taped it down.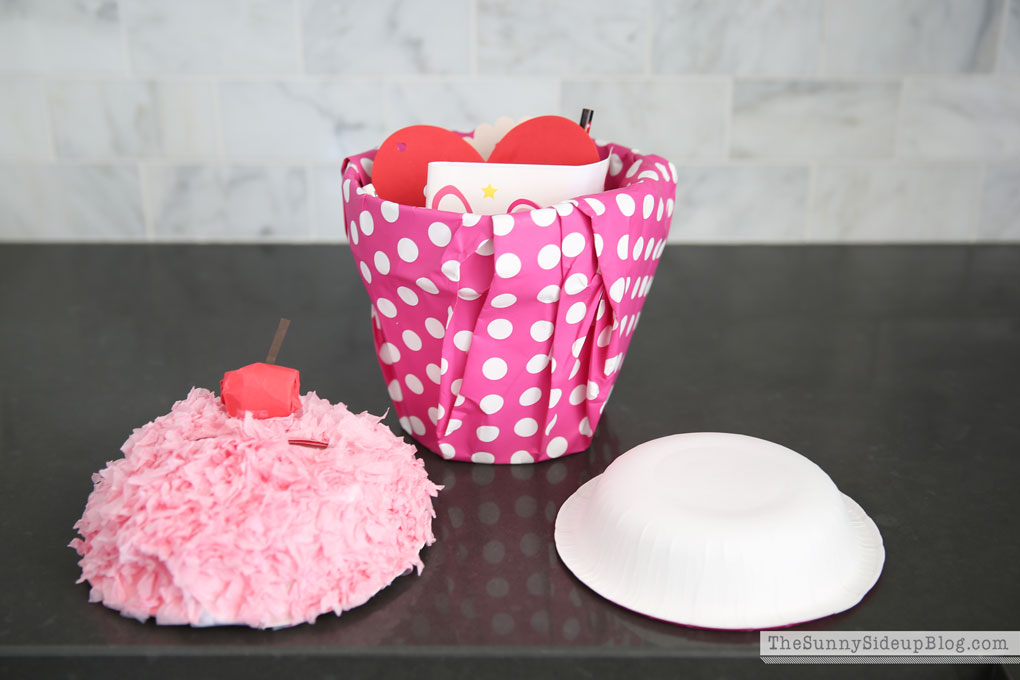 You can see the wrapping paper was creased and messy.  That would be because I did this in 10 seconds, but the messy creases ended up making it look more like a real cupcake holder.  #lazinessforthewin
For the top of the cupcake I just grabbed a paper bowl I had, turned it upside down and cut a slit in the top for Valentines to go through.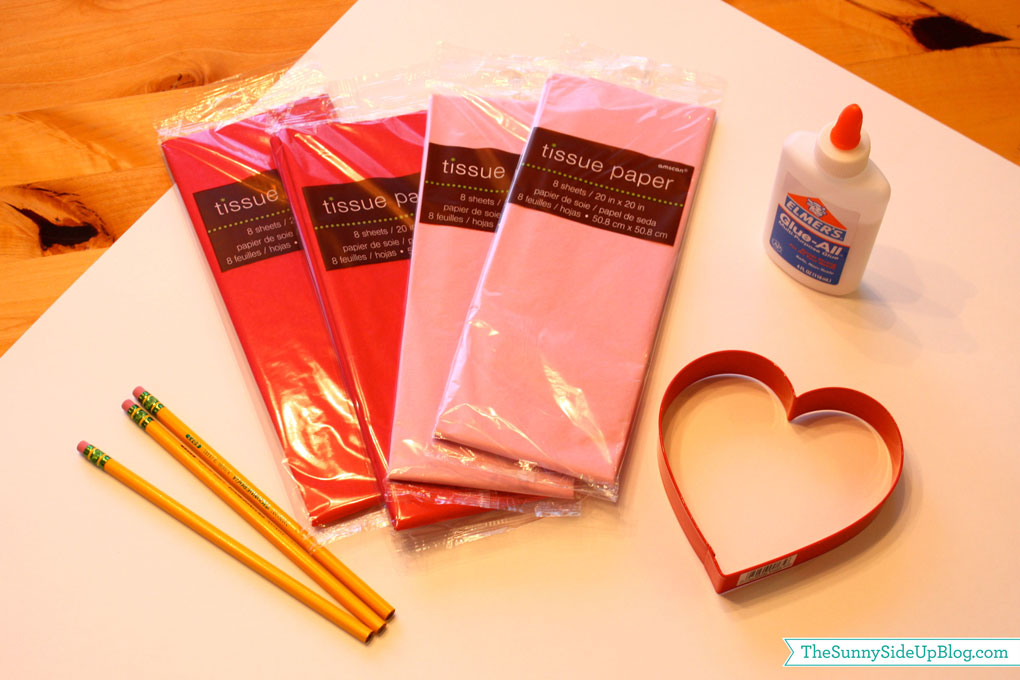 This is an old picture from my Valentine tissue paper heart banner post.  We made the top of the cupcake the same way!  You just need tissue (pink or red work great for this little project), glue and a pencil.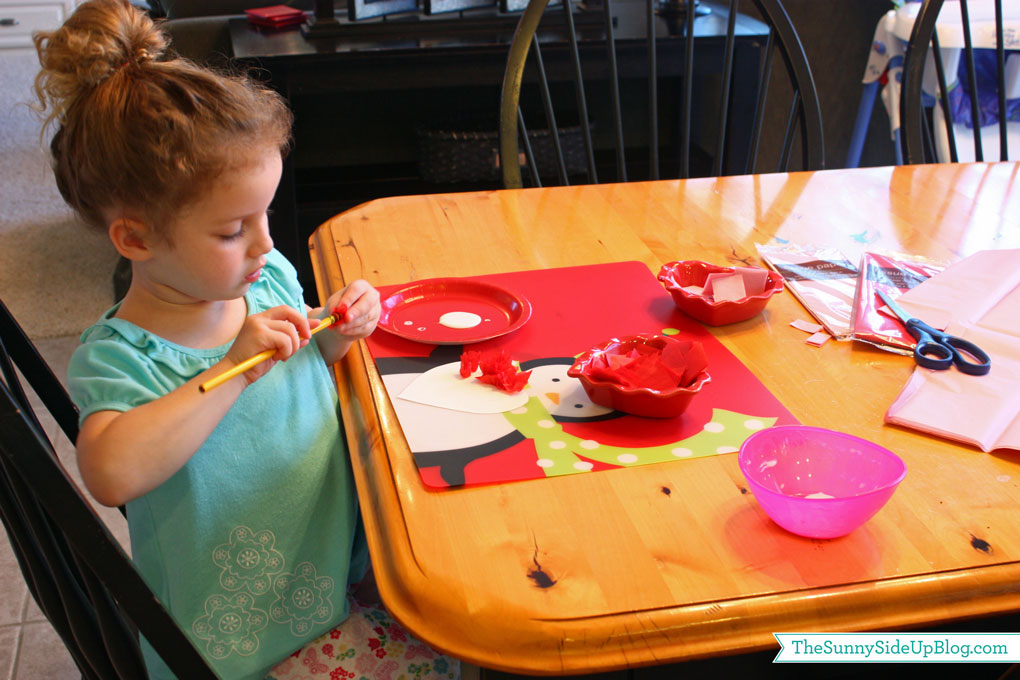 I explained in detail how to do the tissue art in this post.  You can see Addison was so little when I taught her how.  It's a bit time consuming, but really easy.  Kids love it.  I used to do tissue projects like this with my Elementary students all the time when I was teaching.  

Addison worked on the top of the cupcake two different afternoons and did it completely by herself.  Then she rolled some red paper into a ball and I cut a slip of brown paper to make the cherry on top.  

Wa-la!  Done.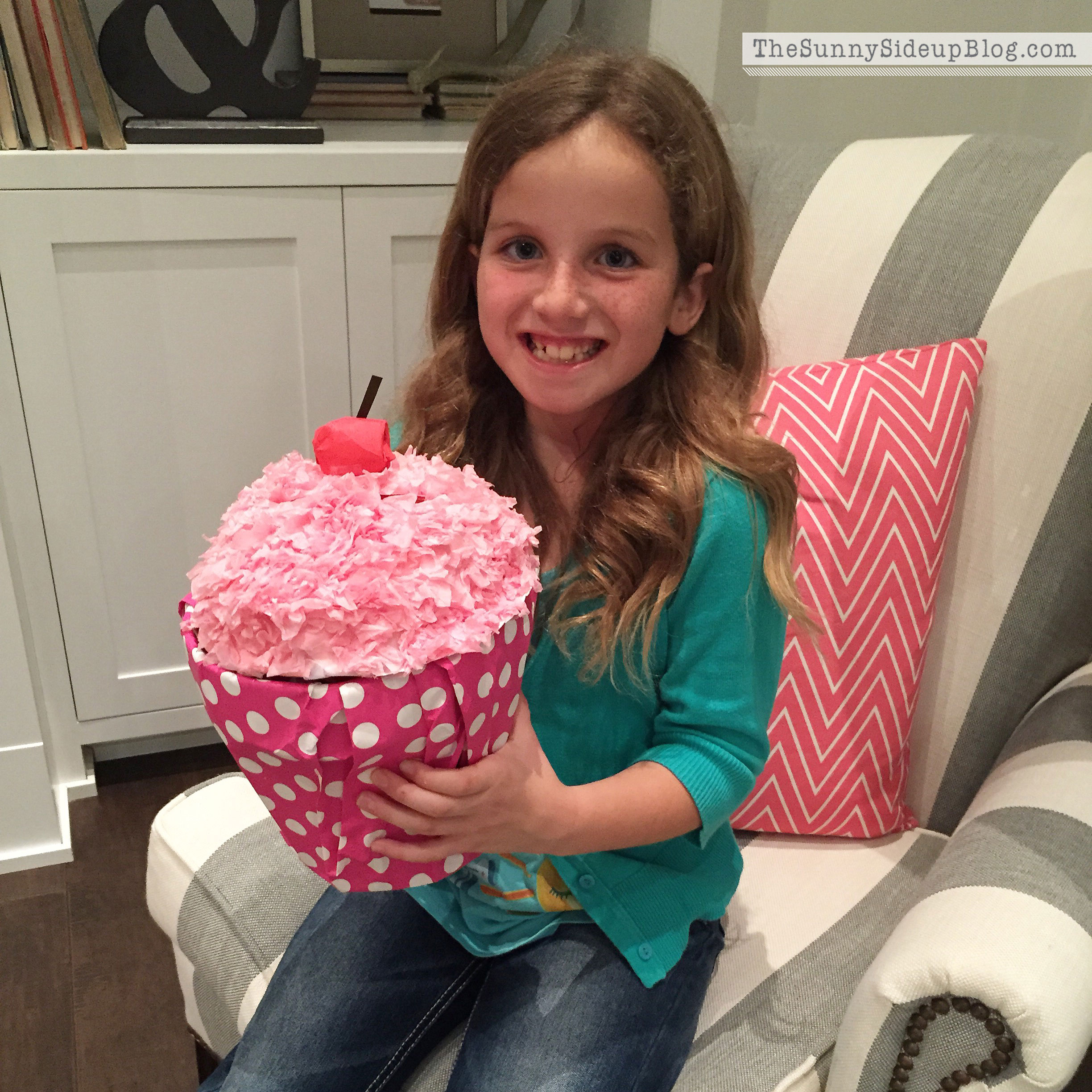 I snapped this picture with my iphone in the evening right after she finished.  She was so excited and proud.  So was mom.  :)   I'm sure there are better, more elaborate ways to do this, but if you want something quick and easy you can throw together by shopping your house or the dollar store, this project is for you.   

The kids and I are still figuring out what to do for Valentines day this year.  Kole's "I Dig You" buckets from his first year of preschool were my favorite!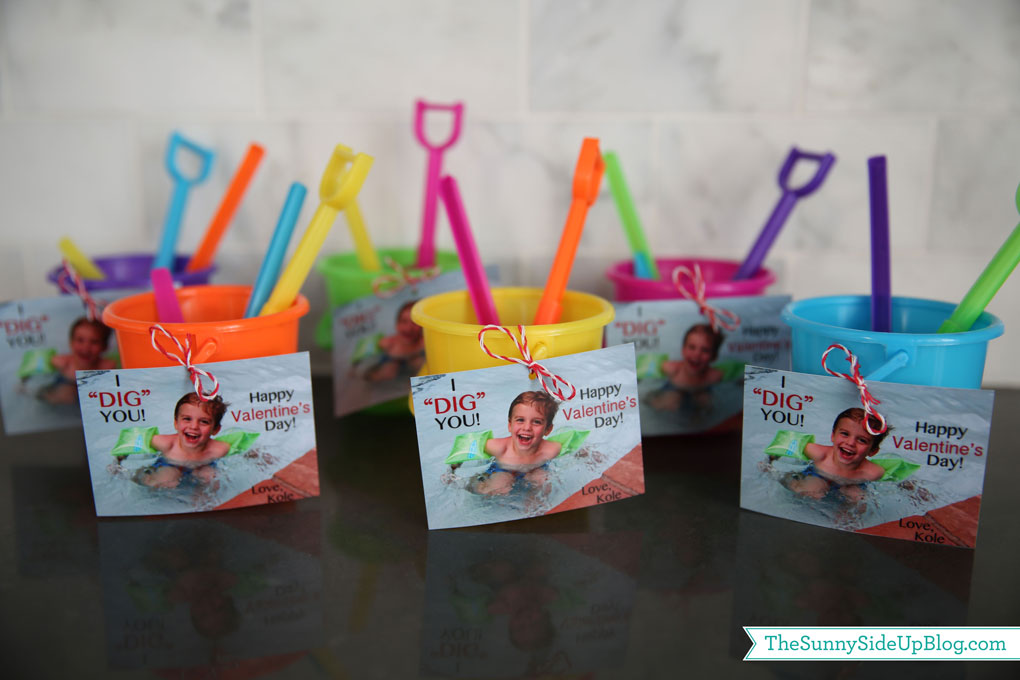 Last year we kept it simple (seems to be my theme lately!) and just cut out hearts, stuck a dinosaur on top and he signed his name below "You Are Dino-mite!"  My only advice if you do this is to glue the dinosaurs on a night or two before you need them so they have some time to dry.  We made them the night before Kole had to hand them out (was I on it last year or what!?) and several of them weren't dry yet and kept falling off.  #momsfault

Kole made the big heart for his teacher and one for me.  Too cute.  I seriously can't get enough of pre-school/Kindergarten handwriting!  It's my favorite and I save way too much of their school work from this age.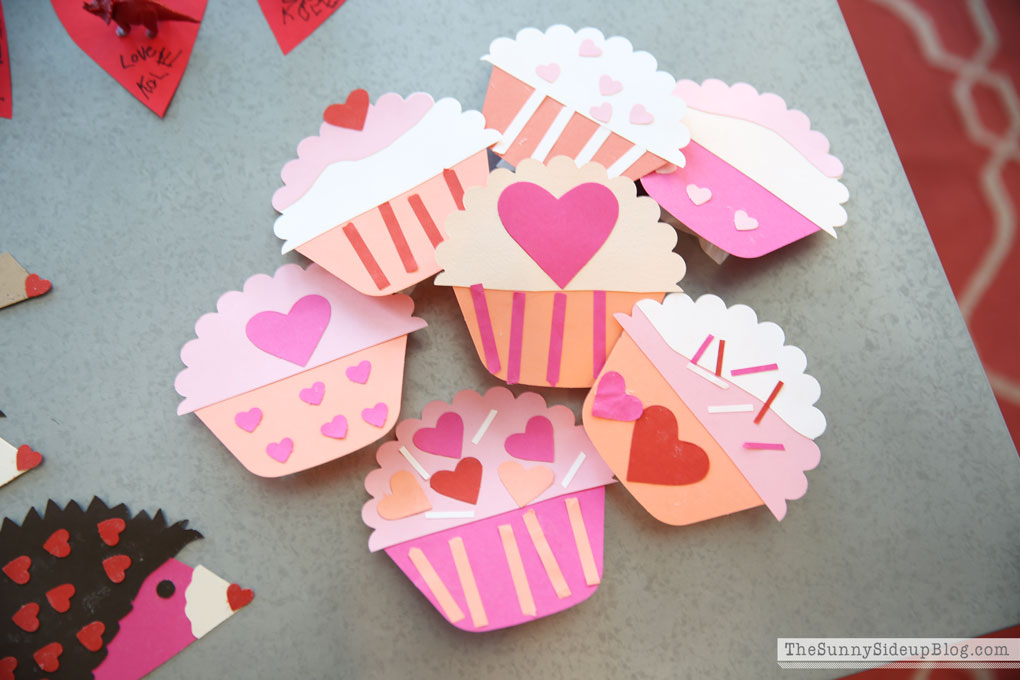 Part of the reason Addison decided she wanted a cupcake box last year was because she was giving out cupcake valentine's.  If your kids want to make their valentines but you want something easy they can do themselves, check out the options at Paper Source.  So many cute valentines!  You can find Addison's cupcakes here.


Ellie chose these hedgehogs.  My girls had so much fun putting these together!  They were a little time consuming, but my girls love stuff like this.  I loved that everything came ready for them to glue!  #noworkformomforthewin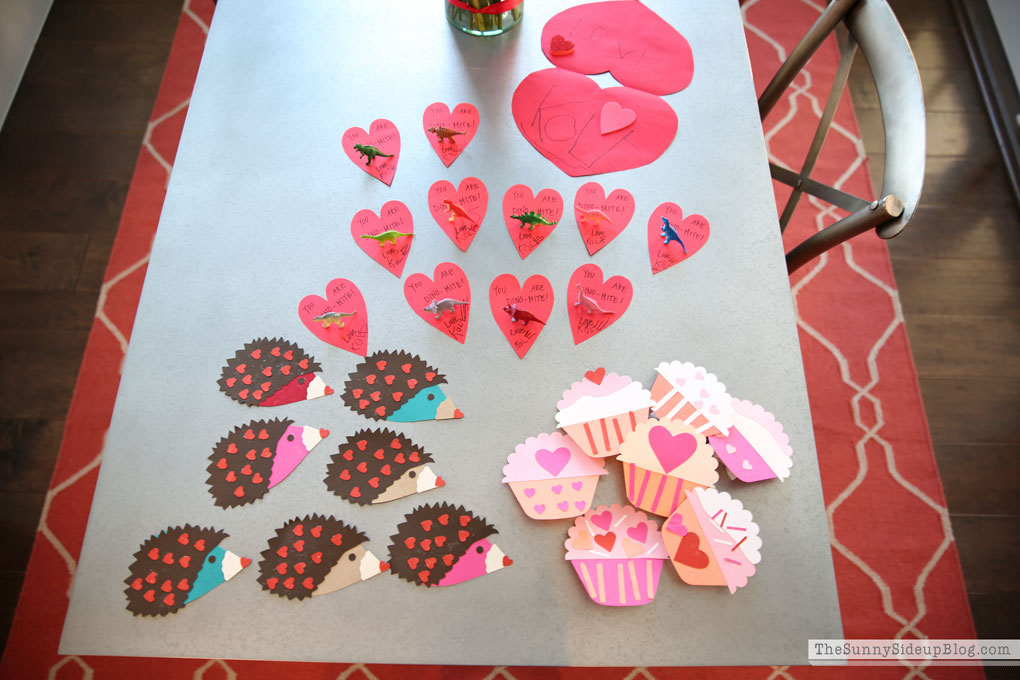 Paper Source also has a lot of fun Valentine gifts, planners, journals, notebooks, stationary… you name it!  I check out their site often and can get into trouble there if I'm not careful.  :)  #neversawaplannerornotepadididntlike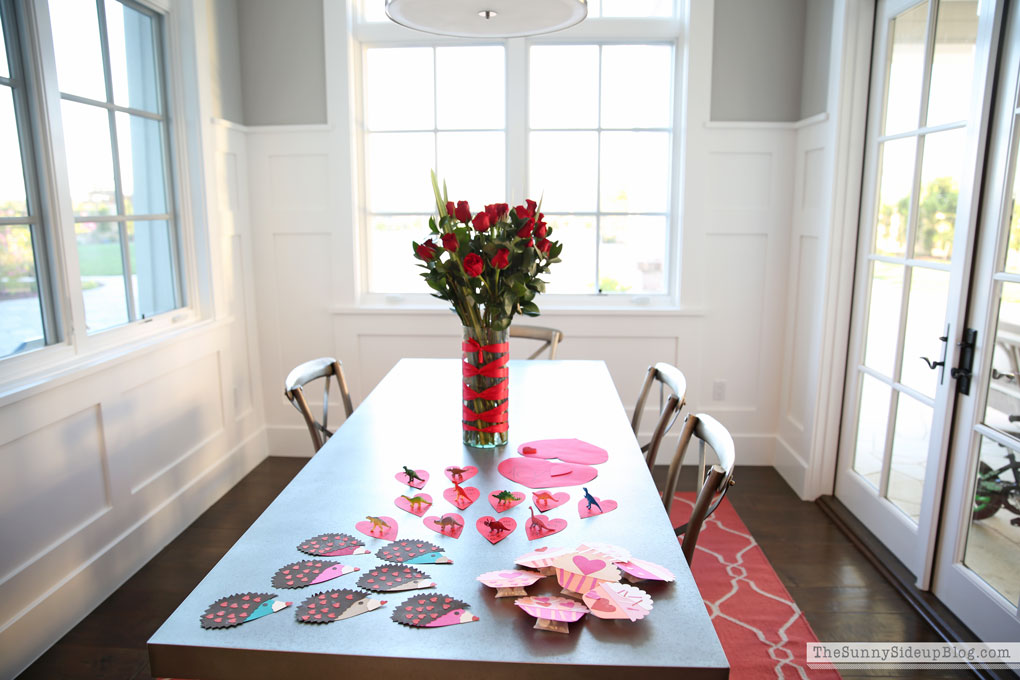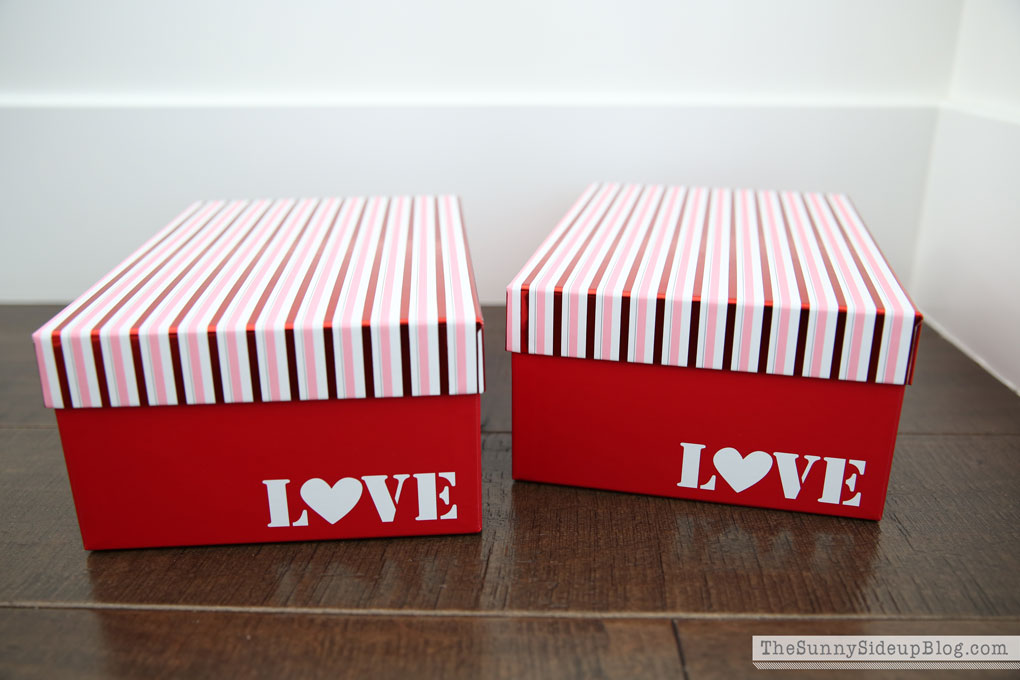 This year I found these cute boxes for 2 bucks each at the craft store!  I may just have the girls decorate them a little and call it good.  Unless Addison decides she wants something else elaborate two days before Valentine's day.  Not sure I have any more plants to uproot… 

For more fun Valetine card, box, treat and mantel decorating ideas I shared several we've done in the past in this post: Over 10 fun ideas for Valentine's Day.
I hope all of you moms enjoy throwing something together crating something special with your kids for Valentine's Day this year!
I know I will.
:)
*affiliate links used
xoxo, Erin