Well!  It has been an eventful few days at our house to say the least.  Saturday morning I felt great and pulled my office apart re-organizing half of the room.  Sunday morning I went on a walk with my husband in the morning, came home and suddenly had a stomach ache.  By noon I was sicker than I've been in a long time.  SO sick.  Like living in the bathroom sick.  I wasn't sure if I had eaten something bad or if it was the stomach flu.. all I knew was that it wasn't good.  I made it through the day (barely and like I said.. living in the bathroom) and went to bed around 9:00.  At 2:00 am I woke up feeling sick and rushed to the bathroom.  The next thing I remember my head was pounding so badly and my husband was holding me.  I'll spare you the gory details (there were lots of them) but for the next 20 minutes I basically went back and forth between vomiting and passing out until he finally called 911 and an ambulance came and took me to the ER.  (I had passed out initially falling flat – forehead smack on the bathroom tile – and the noise woke my husband up.. thank goodness.)
The EMT's pumped me full of fluids and got me to the hospital where they did a cat scan to make sure my head and neck were ok from my initial fall passing out.  Long story short.. I was completely dehydrated.  I stayed in the ER through the night and then was released once they could tell I was stable.  I came home puffy from fluids and really really tired.  I slept most of Monday and today I felt much better.  Not totally myself yet.. low energy, a blueish and very sore forehead, eating crackers and sipping juice.. but better.  So!  Lessons learned.  Next time I'm that sick (please don't let there EVER be a next time) I will make sure to sip liquids and NEVER get dehydrated like that again.  Also thank goodness for husbands who save the day.  If he still loves me after that little episode (which brought back way to many memories of this scary episode), I think he's in it for the long haul. ;)  Also thankful for family and friends who are always there for me and who visit and check on me and leave flowers and Cranapple juice on my doorstep.  Regardless of how puffy my face is and how blue my forehead is. :)


This has been a strange January for me.  (In other ways aside from my recent trip to the ER.. )  I'm usually so ready to take down Christmas soon after its over, but this year I just did not want to take it down.  Especially in our living room.  The tree lights and Santa Pillows just made me too happy.  My husband said "then leave them up!"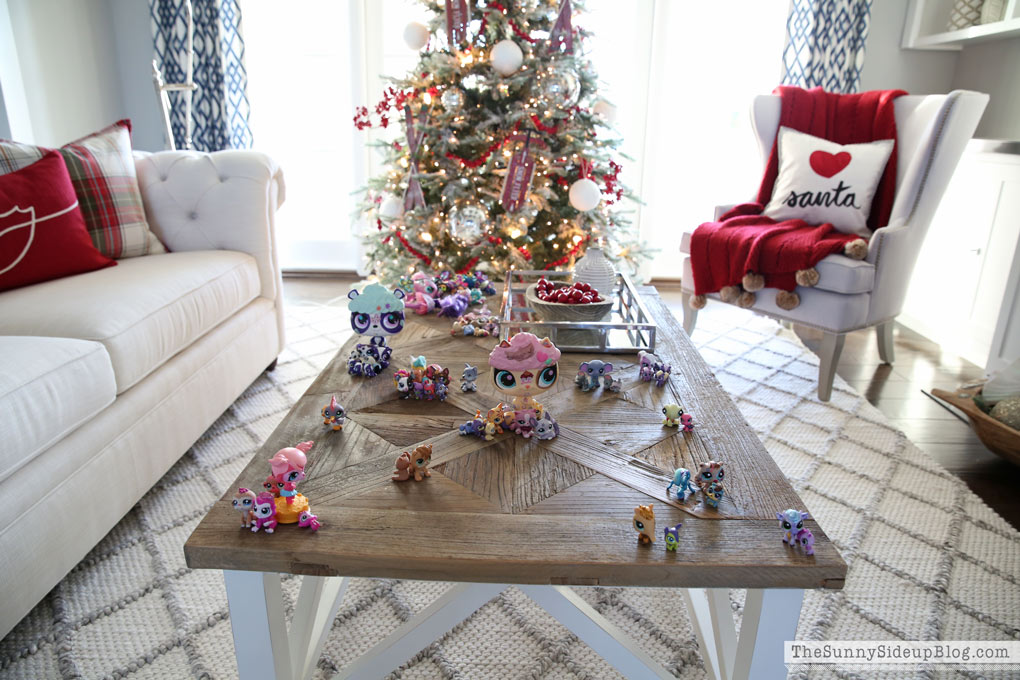 So I did.  I took all of Christmas down except in this room.  My girls added their own flare placing their Little Pet Shops all over the table and my living room stayed this way until just last week.


Last weekend I was finally ready and down it came.  Except for the My Little Pet Shops.  They stayed.  The dolls and toys don't come out much for my girls anymore so when they do, I'm in no rush to put them away.
As for the rest of the house..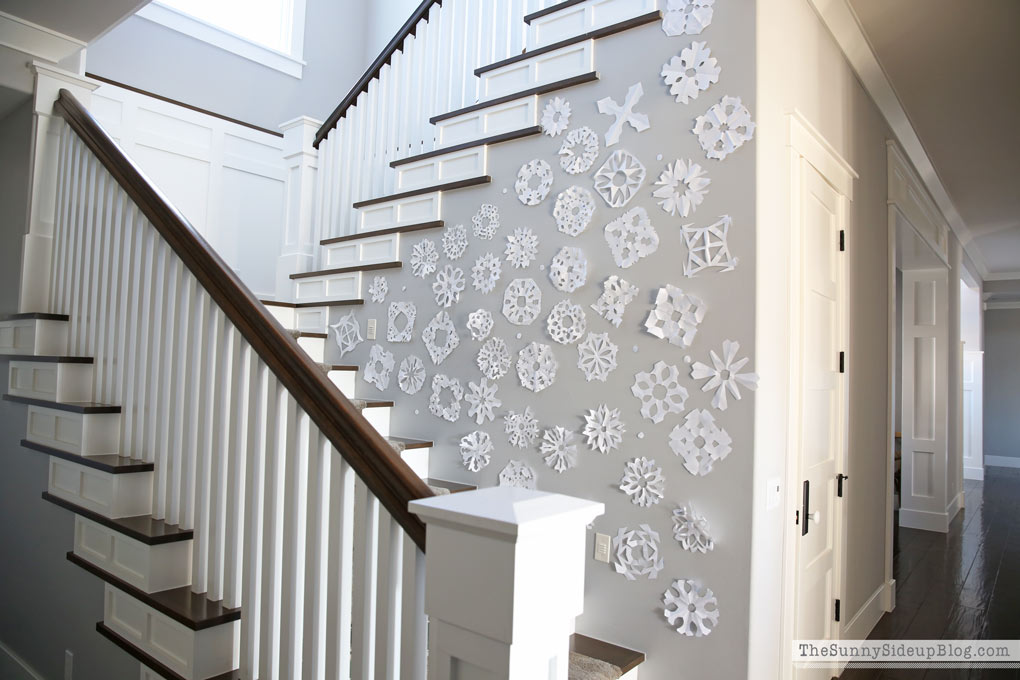 our snowflake wall is still up.  But everything else is completely empty and bare.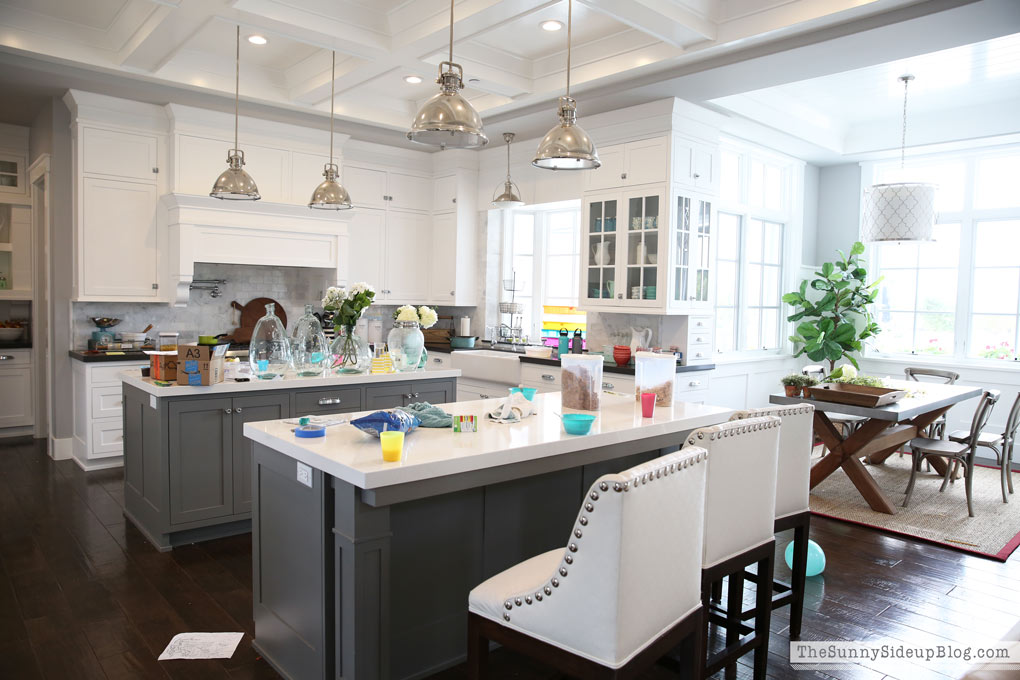 Sometimes messy.
Sometimes clean.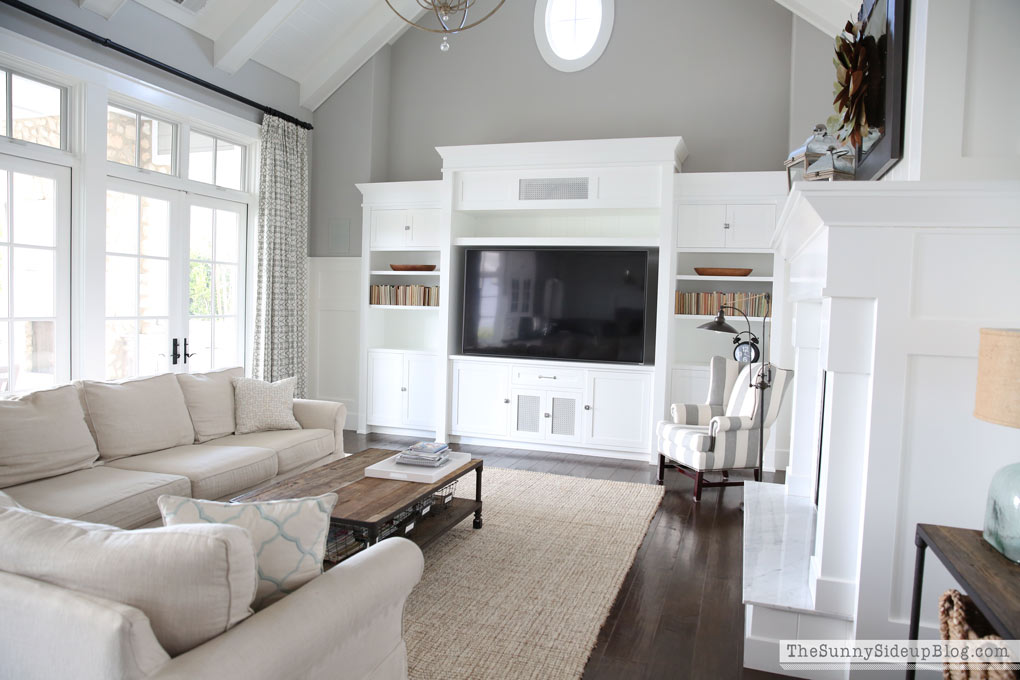 But bare just the same.  I got the house cleaned last week and El came home from school and said "mom our house looks naked!"  Ha!  It kind of does.  I just haven't been ready to get out any decor yet.  Although I do have a couple of killer centerpieces to show you all..
wait for it..


Ta-da!
And another?


I know.  Right!?  I really outdid myself with the Step into Reading Super Hero book placed ever so stragegially on my pile of papers and magazines.
Don't go crazy pinning all of this at once.  ;)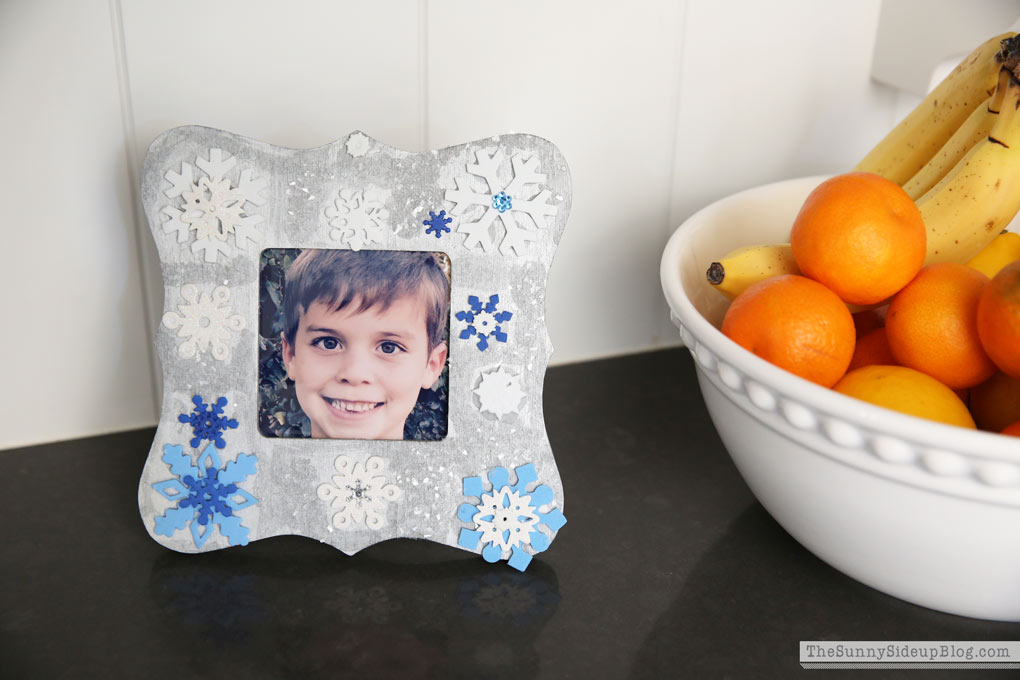 This is the only decor I have out at the moment.  A cherished item that is holding its own. :)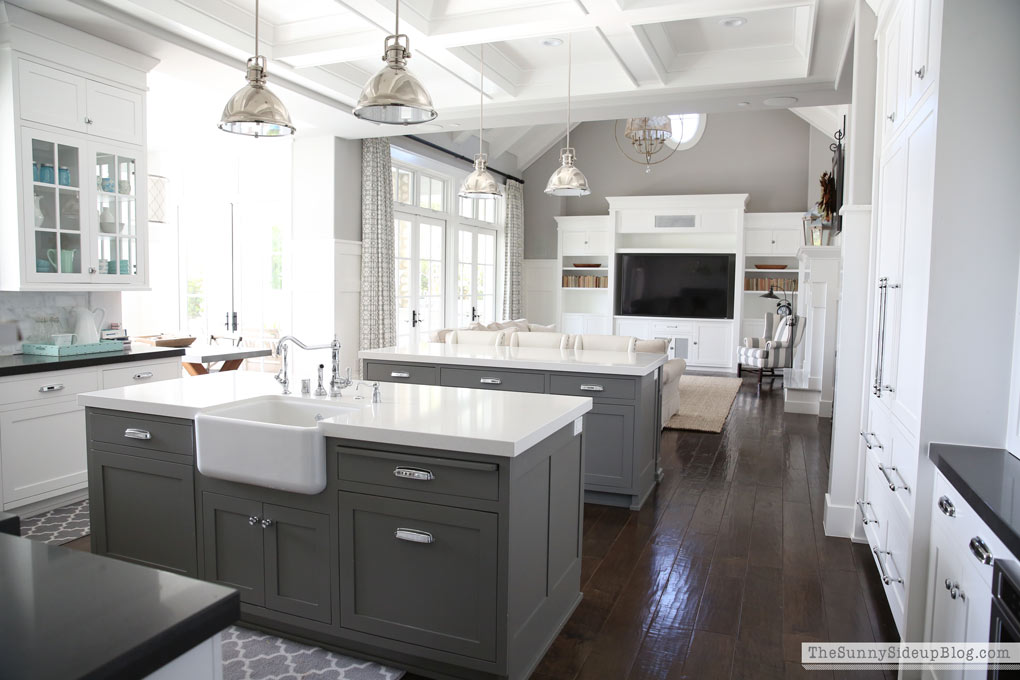 Living in a totally empty, clean space feels so refreshing to me right now.  It's a blank slate!  I'm just working on getting my home organized.  I'm sure I'll get the itch to start decorating again at some point, but for now I'm focused on closets, cupboards and drawers.
And my fluid intake. ;)
xoxo, Erin