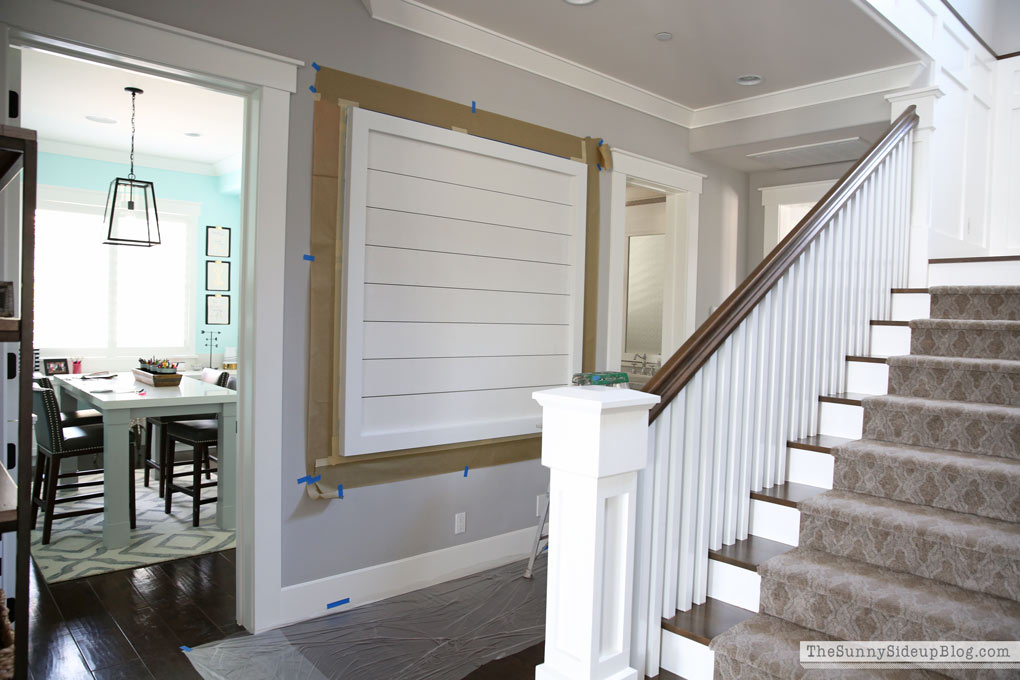 Remember a while back when I created this shiplap display wall in my hallway?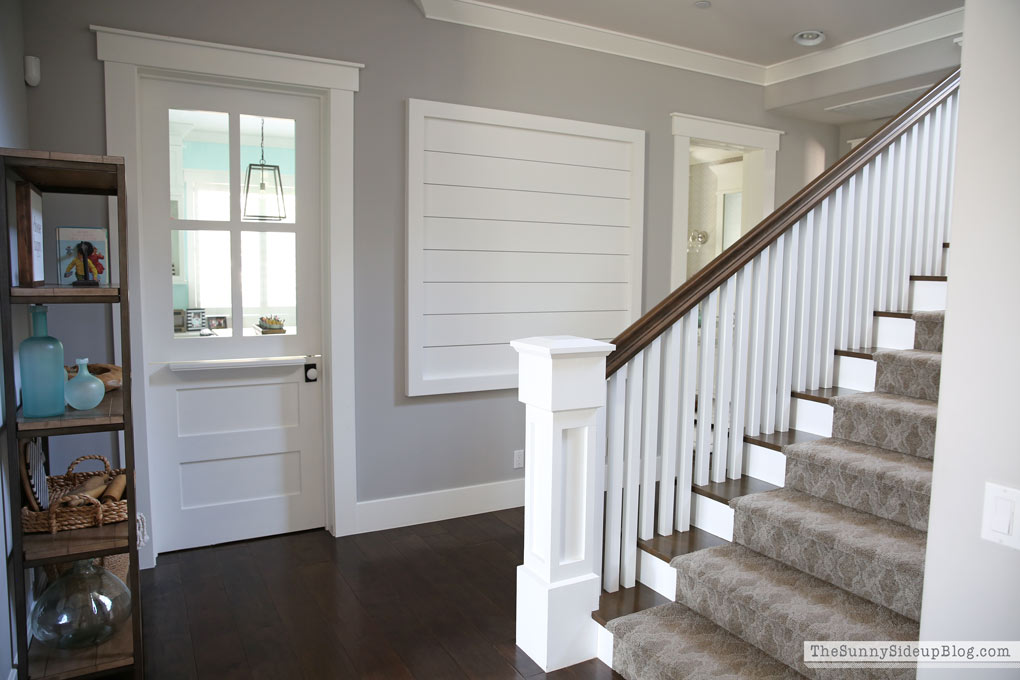 It looked like this when it was all finished and I was so excited to have something fun to take up the wall space between our powder bathroom and my office.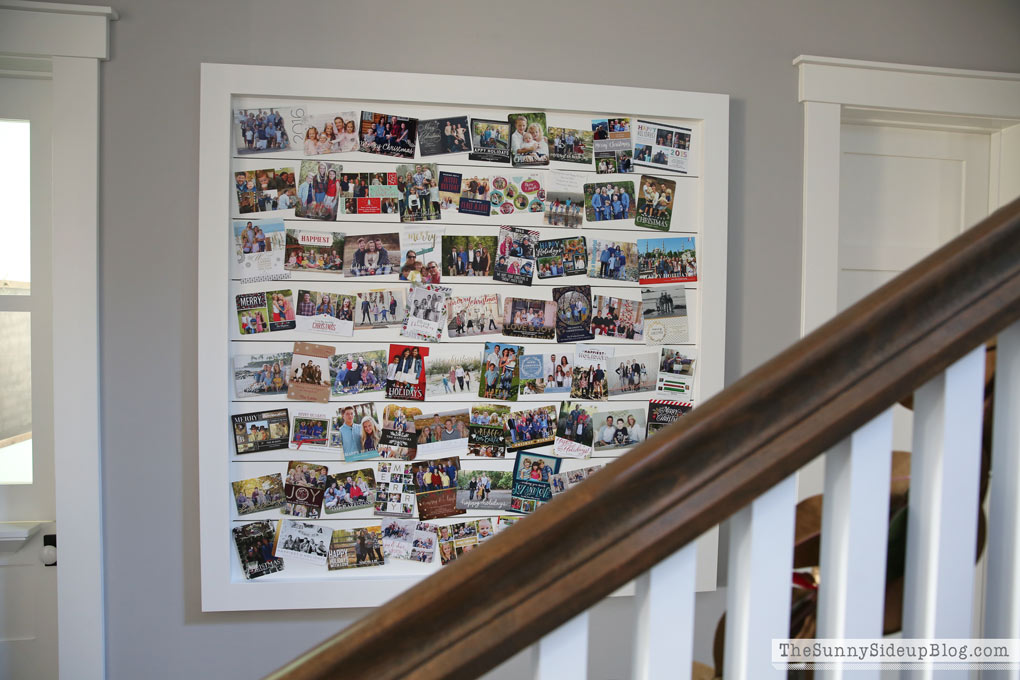 In December I used it to display my Christmas cards.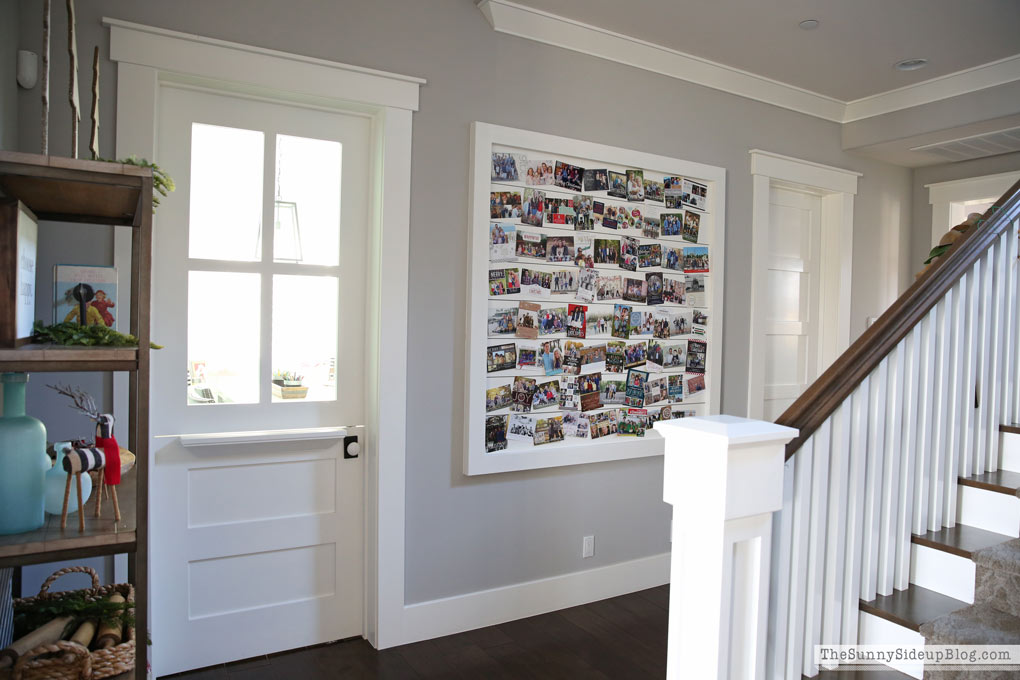 Such a happy wall. :)  This is making me excited for the holidays!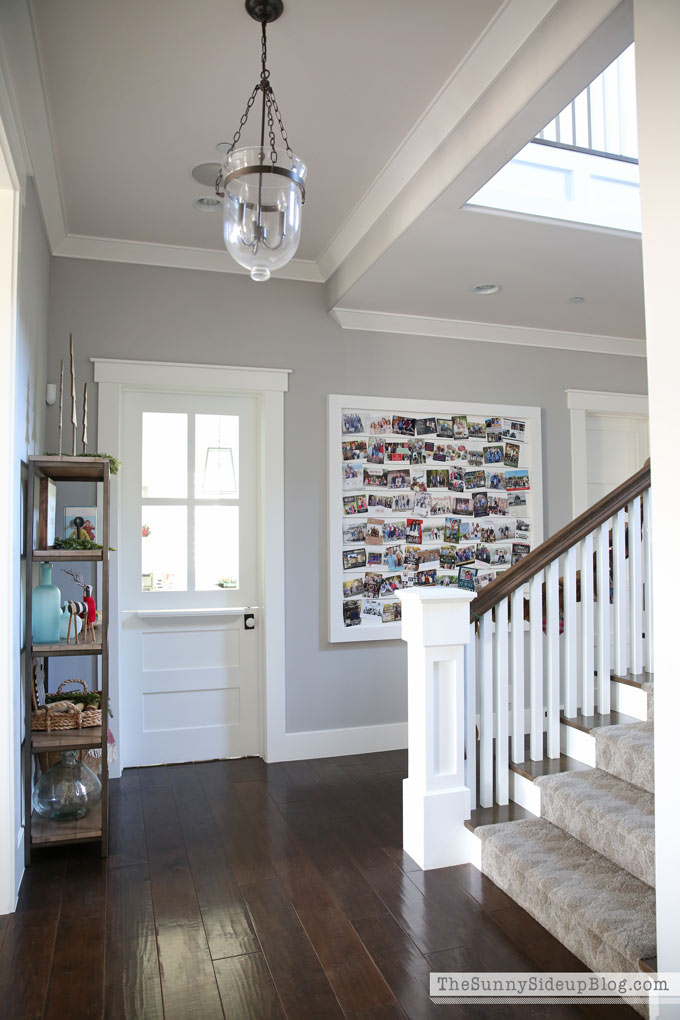 A lot of you have asked what I planned to display during the rest of the year so I wanted to share how this wall has looked all summer.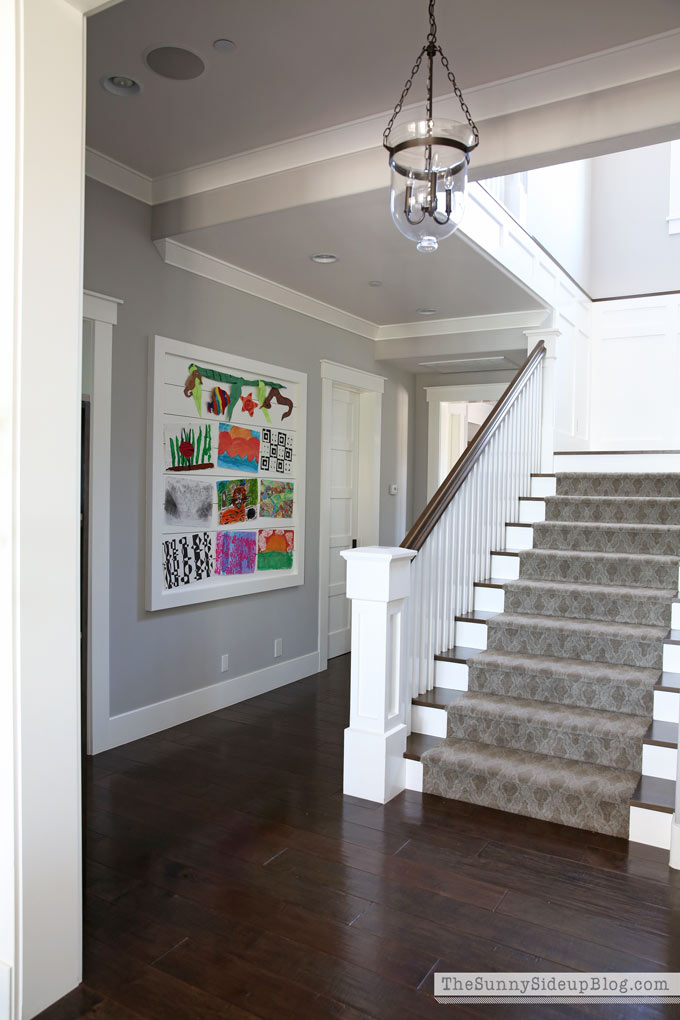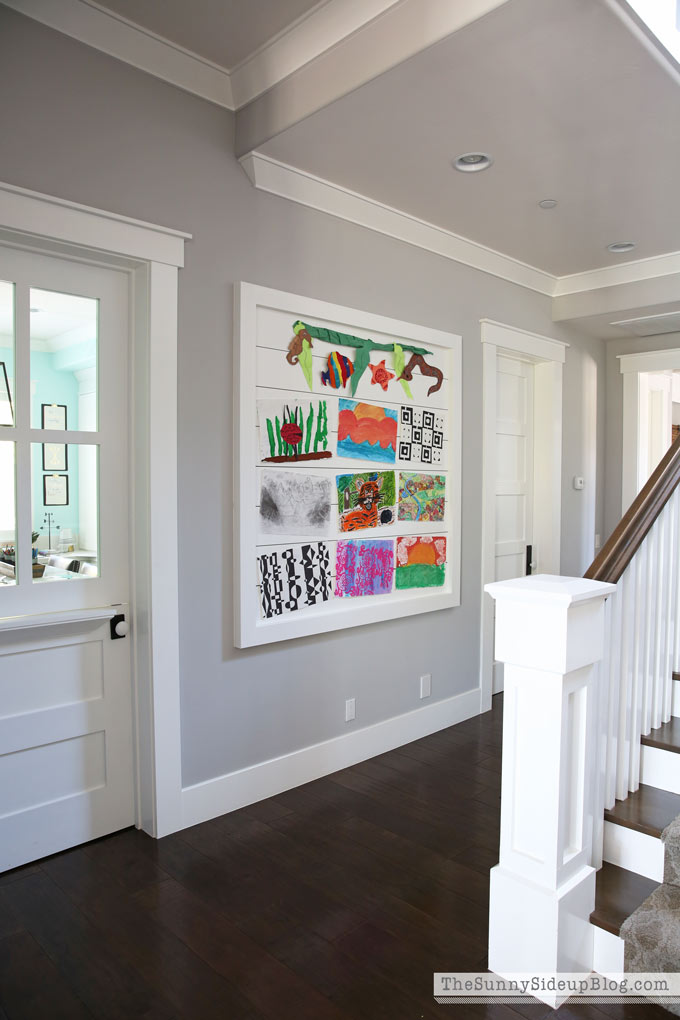 I've been using it to display some of the art that my kids brought home at the end of the school year.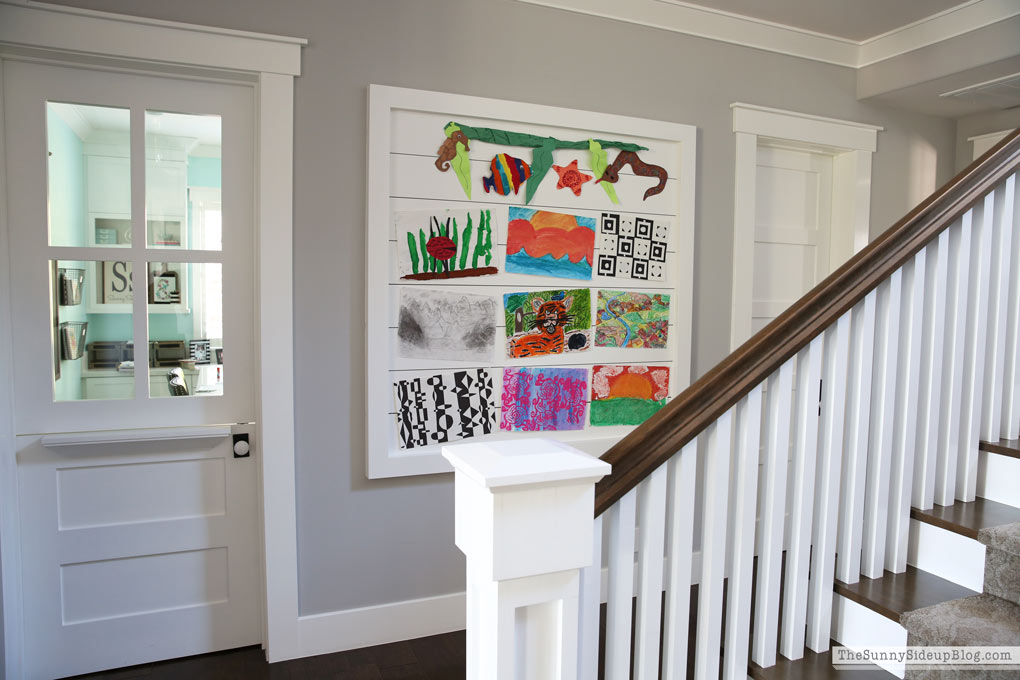 Happy, colorful art.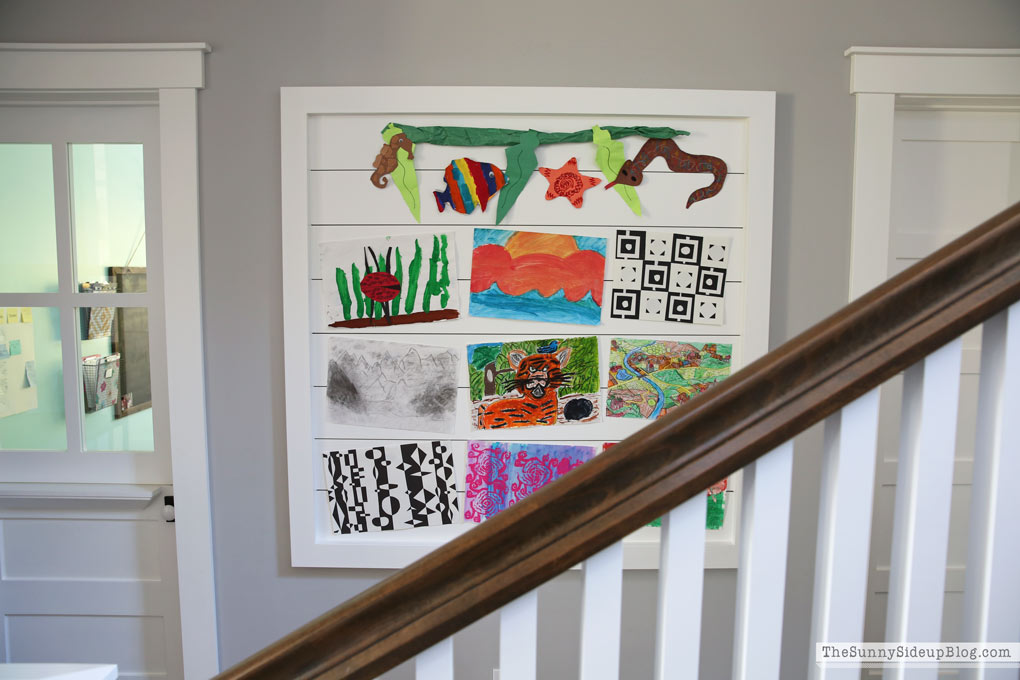 Kole made the fun vine and animals at the top.  He is obsessed with snakes and has been for years.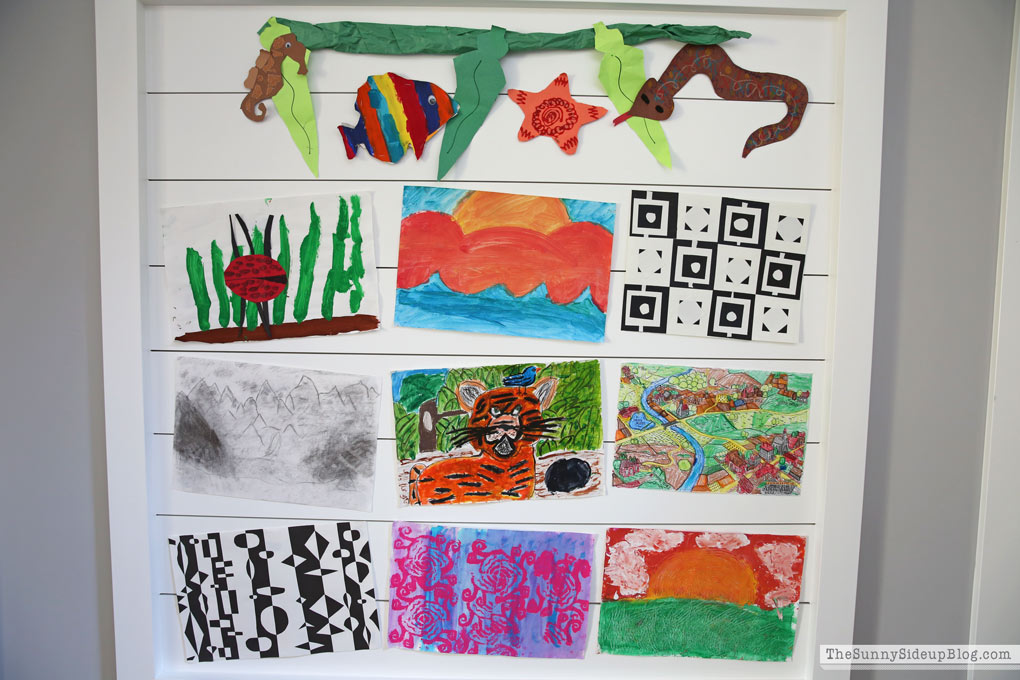 A couple of other pictures are his and the rest are the girls.  I loved having a fun place to display artwork they were proud of.  It has brightened the whole hallway and was perfect summer decor.  :)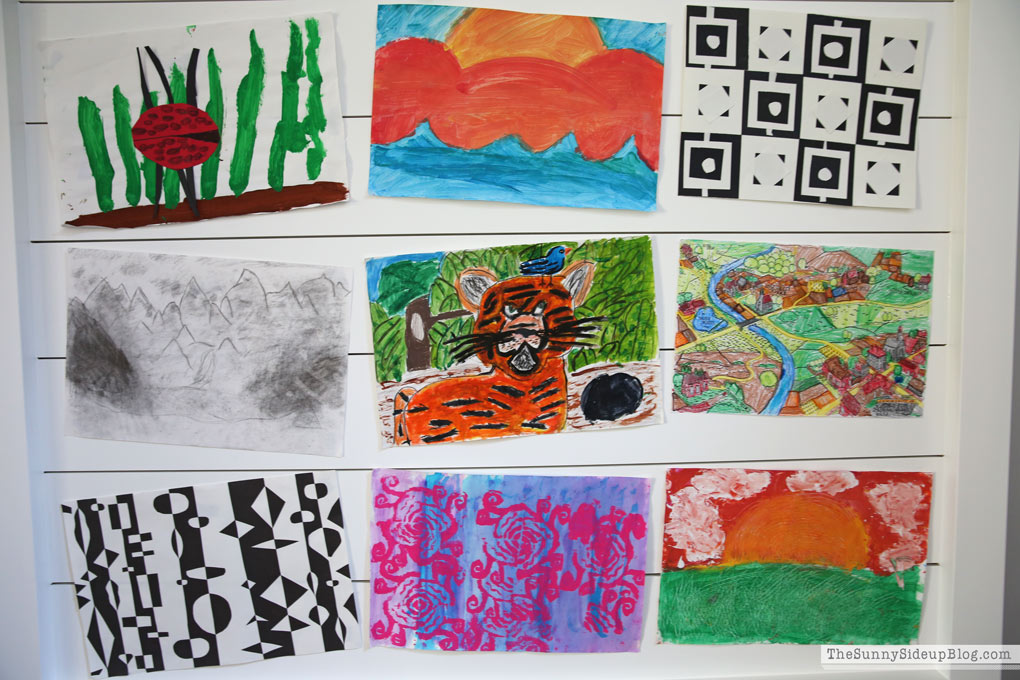 Eye of the Tiger for a centerpiece. ;)  I took too many pictures of this wall I know.  I'm picture happy and tend to get carried away.  But that is something you already know too. :)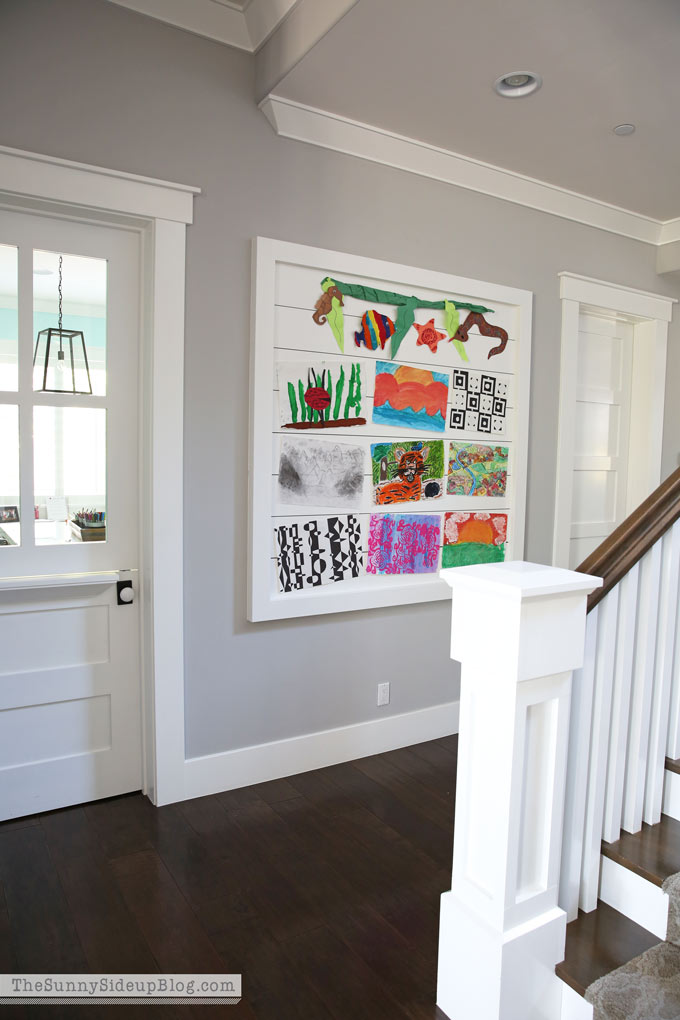 This is our last week of summer and then I will be taking this down because I have a fun idea for this shiplap display wall for the Fall.  I thought I'd share it with you quick before I change it again!  I can't believe how quickly summer flew by.  It always does but this one seemed especially busy and fast flying.  We are doing lots of back to school prep this week and are shopping for a few school supplies today.  I'm hoping we also have time to swing by the Container Store!  I need something to finish up a project I've been working on.  I'm so excited to have it done!  And to share it with all of you.
Enjoy your day friends!  I hope it's a good one. :)
**Getting lots of questions on Instagram about this paint color!  You can find info. on all of the paint colors in my house in THIS POST. Also for those of you asking for more info. because Frazee switched to Sherwin Williams, I am working on that and will have it up on the blog soon!  Once my kids are in school. ;)  
xoxo, Erin