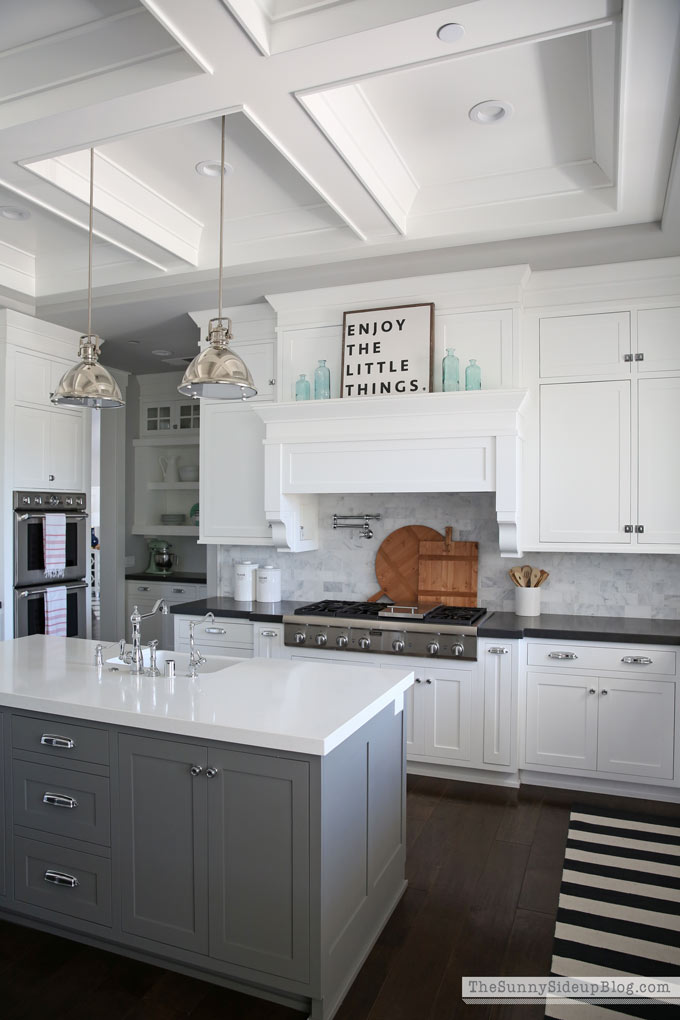 August!  I can't believe it's already August.  This summer is flying by so quickly.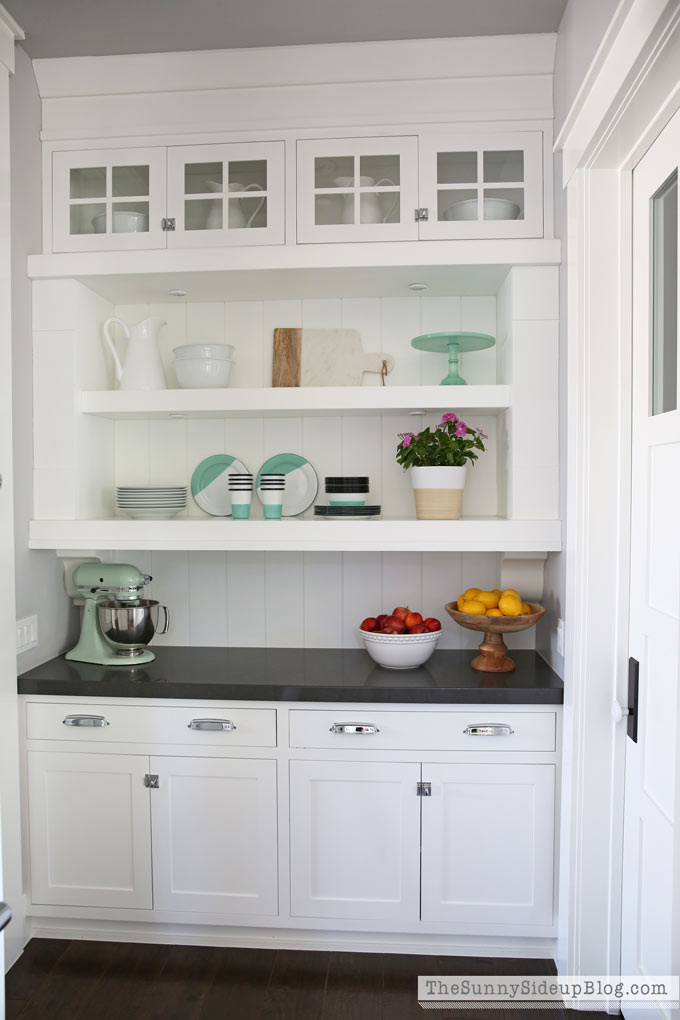 I realized when I recently shared my summer shelf decor that I never shared pictures of my summer kitchen decor.
Either because we got busy.  Or I forgot.  Or I thought it wasn't a huge enough transformation to share.  Or the kitchen was too messy to take pictures.
Most likely all of the above. :)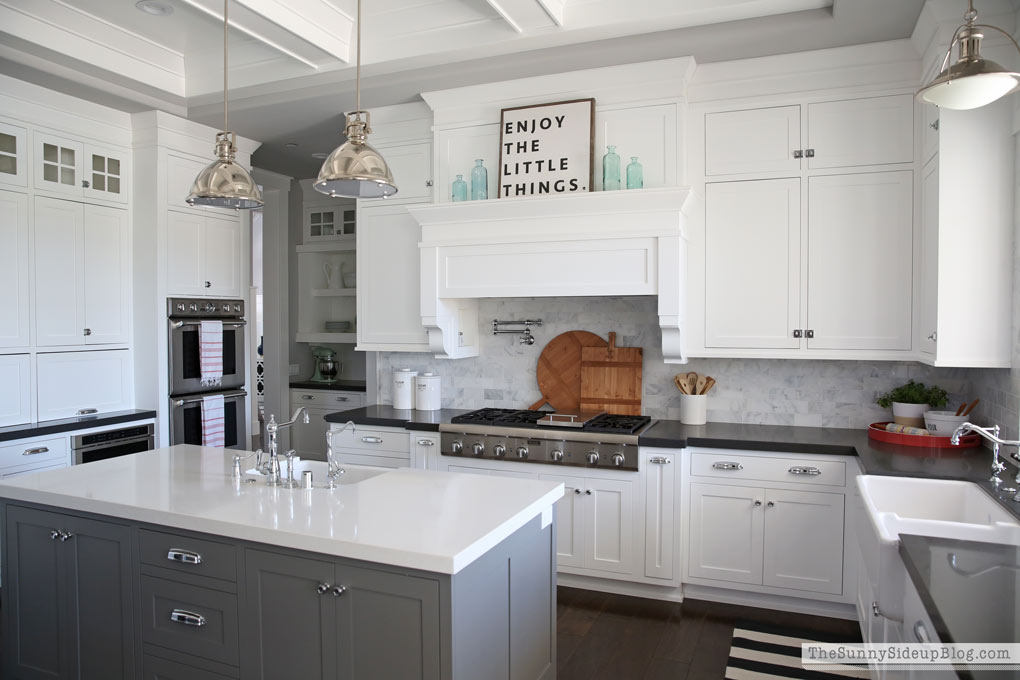 I've been feeling a major pull towards "less is more" with my decorating this summer.  Probably because there are so many other things filling up space in our home lately.  The kids toys are out more than usual, there are pool towels drying on empty chairs, friends' shoes fill up the mudroom, books and movies cover my console tables and slime is around every corner.  (I'm SO over the slime!)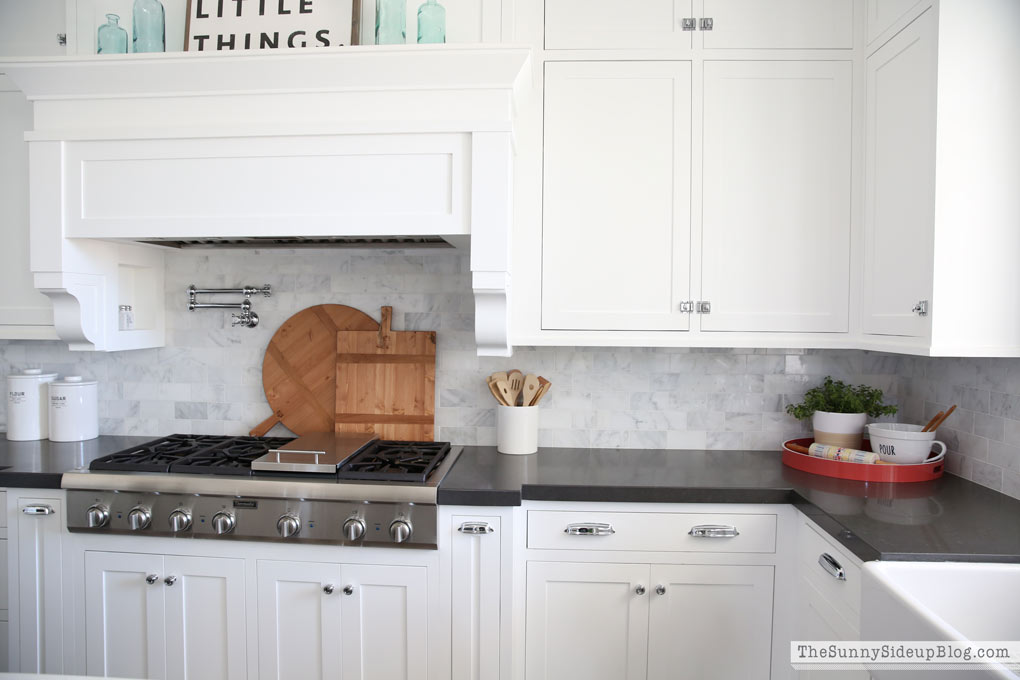 It's crazy.  And I love it.  I really do enjoy a break from the hectic school schedule and having less structured, low key days with my kids and their friends.  BUT.  While I love summer, chaos can be hard for me.  Too much stuff and clutter in my home is hard for me.  So to keep my sanity the past two months I've really simplified my decor.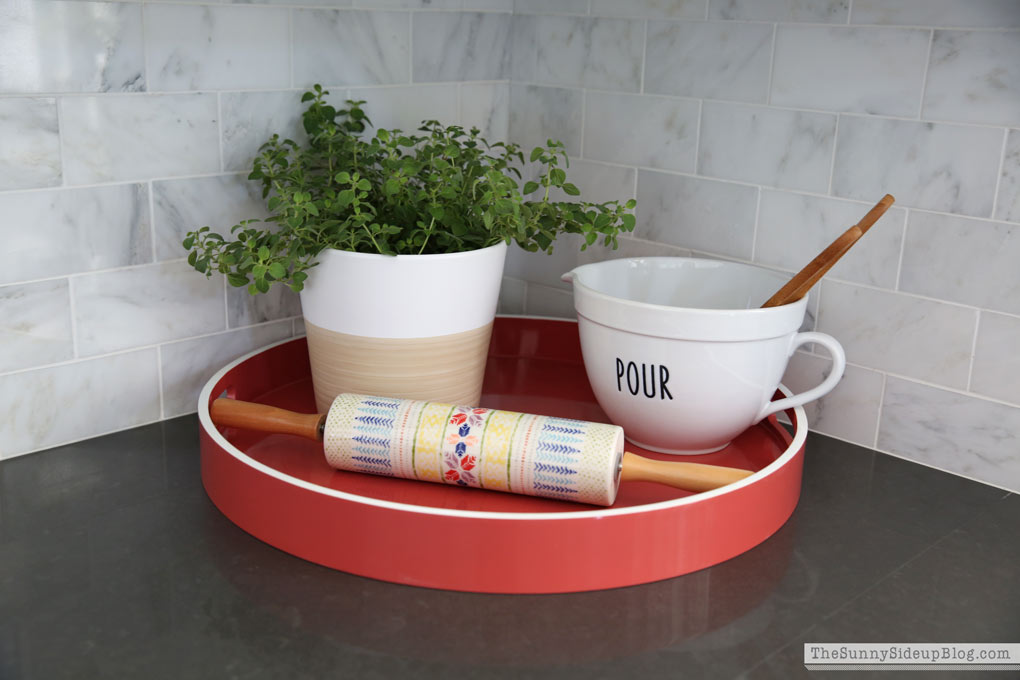 Less is more has actually become my motto when it comes to everything in my house.  Even more than usual.  Every day I find myself getting rid of more things we don't need and putting away excess decor until I'm in the mood to have more of it out again.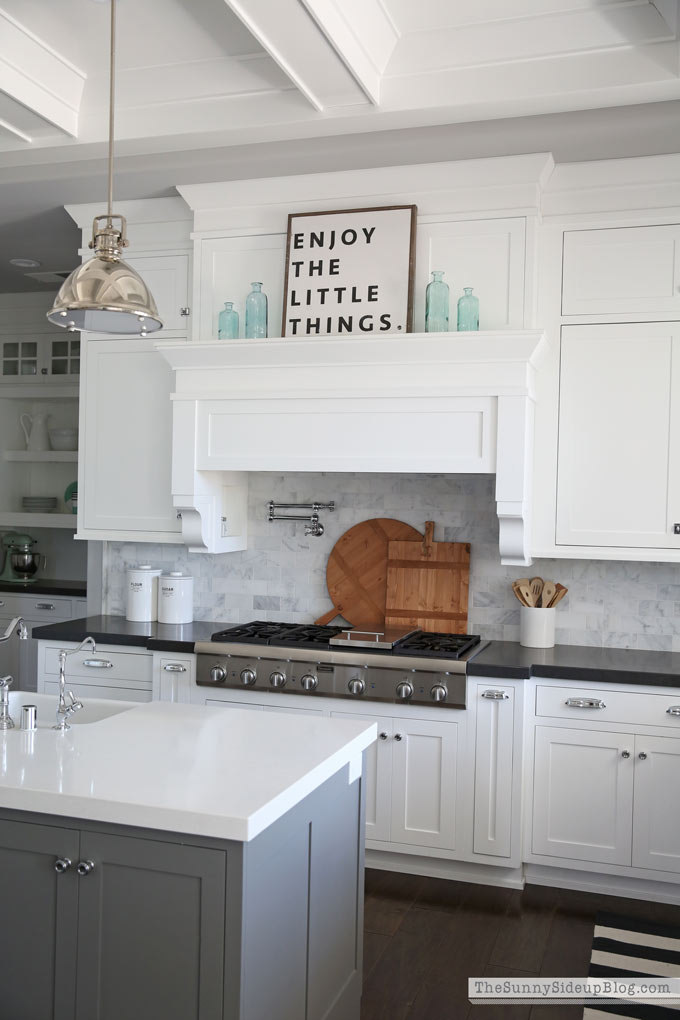 It has been therapeutic for me and has helped me cope with the mess surrounding me each day that comes with having kids out of school.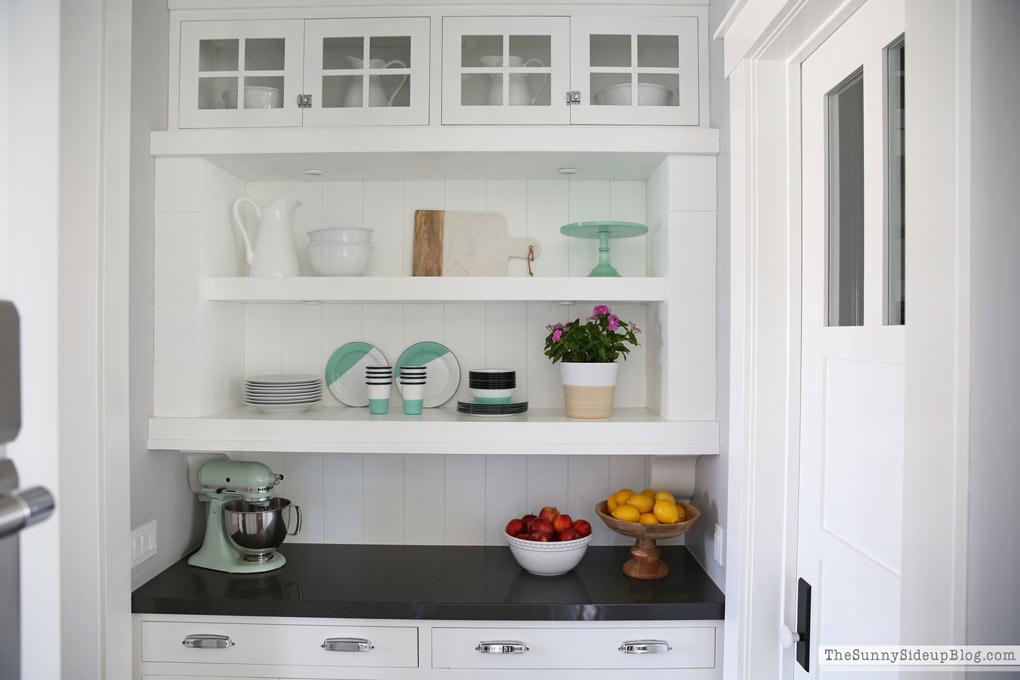 Light and bright.  Less is more.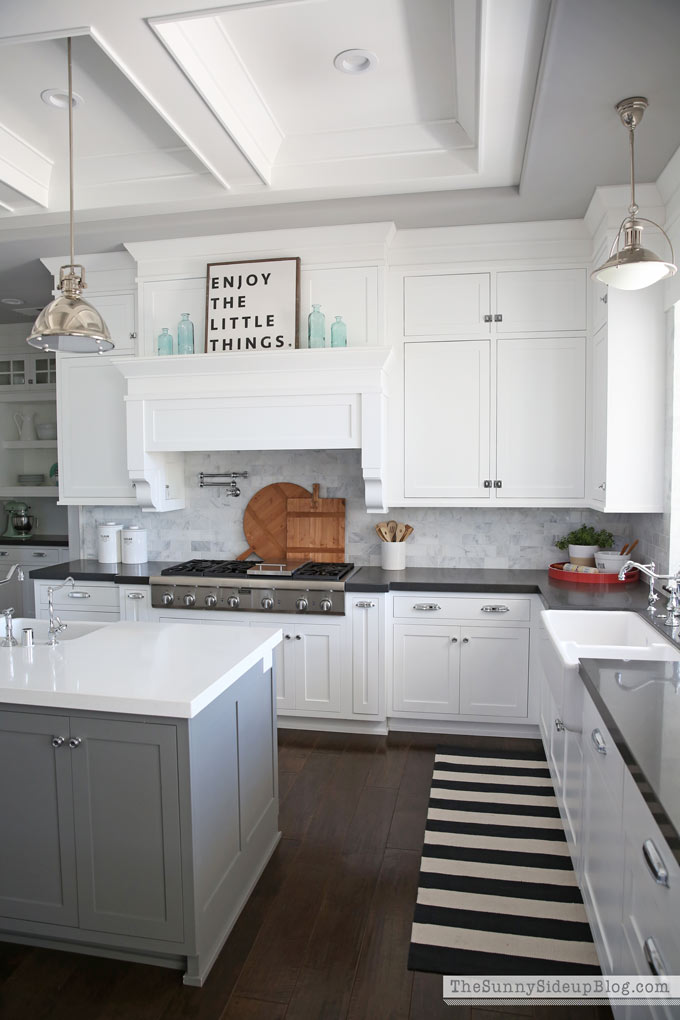 Makes it easier to enjoy the little things.
:)
KITCHEN SOURCES BELOW – affiliate links used




xoxo, Erin