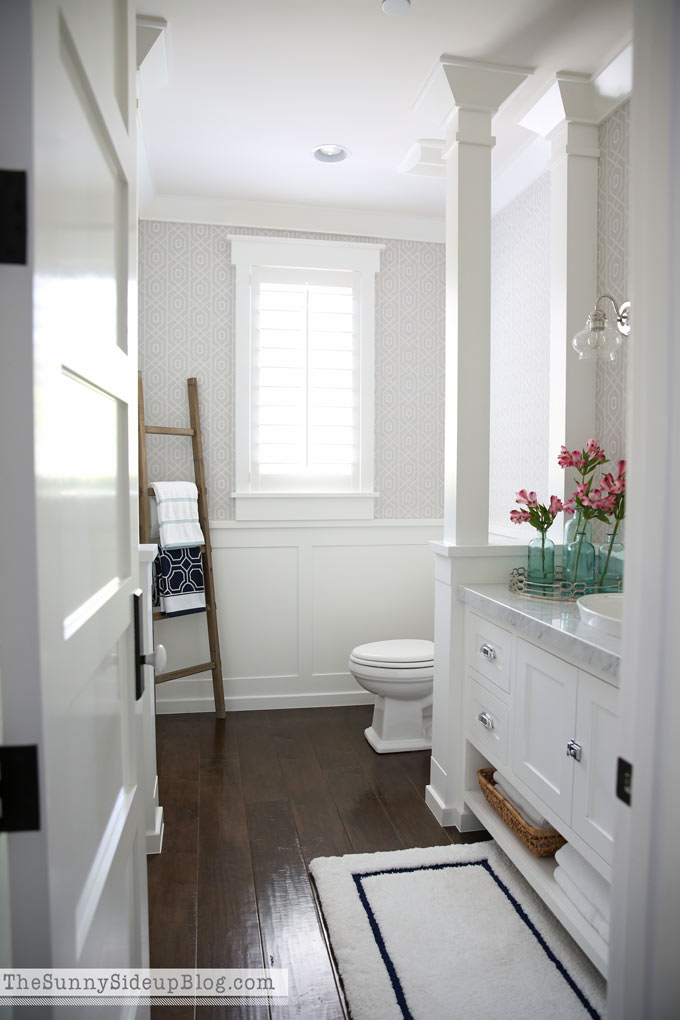 Our powder bathroom got a little summer refresh!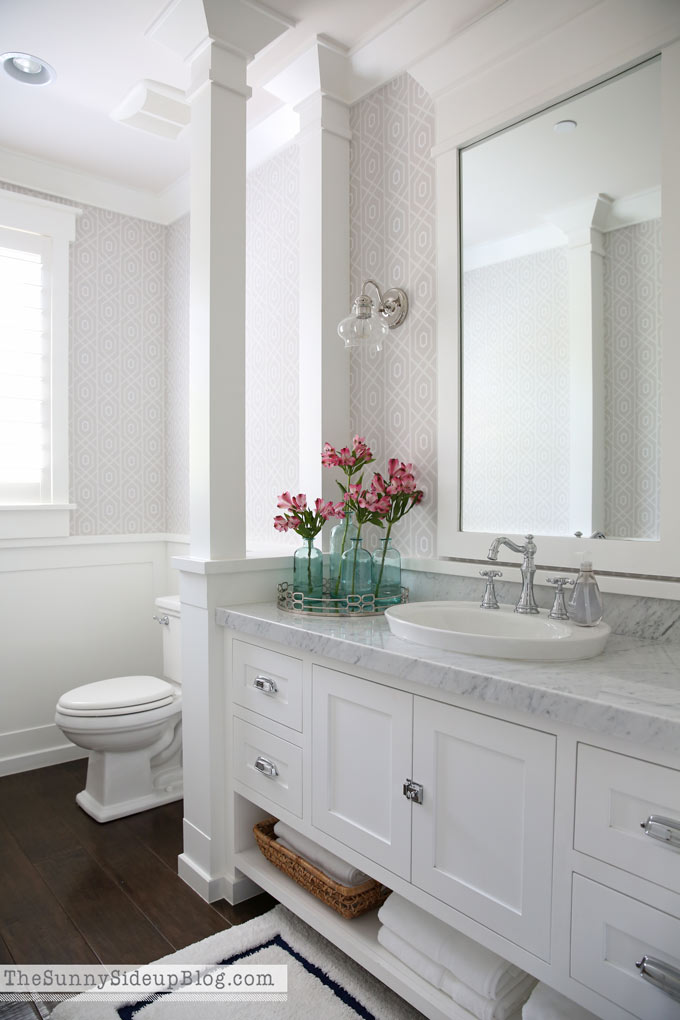 Nothing major because I like the wallpaper to be the stand out in this room, but a few small touches that make the room feel more decorated.  And more summer-y. :)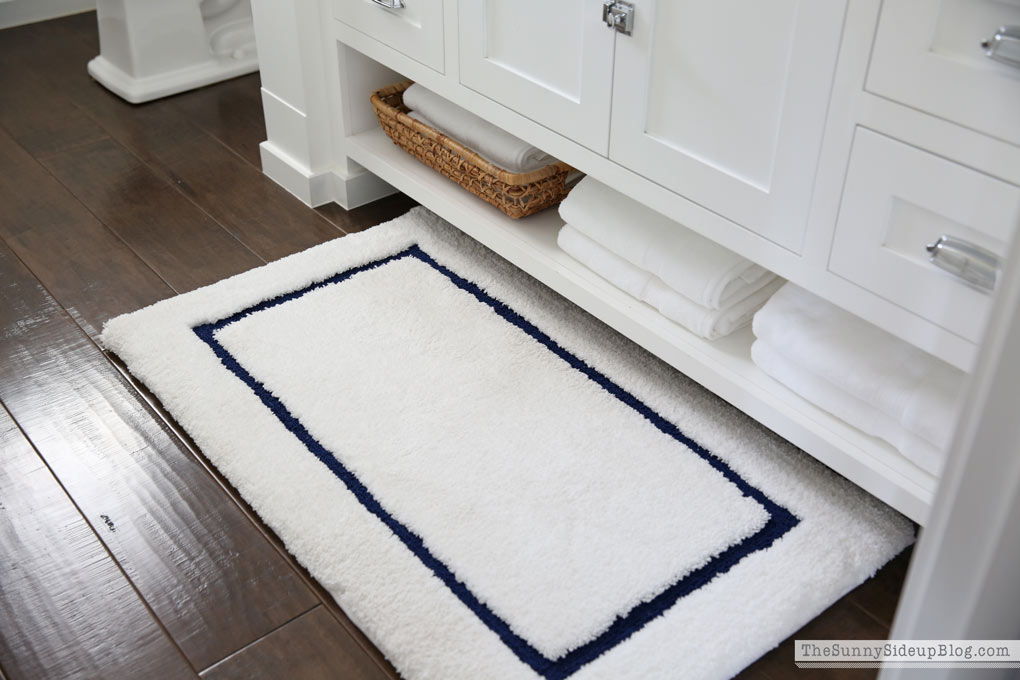 I added some white towels under the bathroom cabinet.  I tried different colors and patterns but white looked the best to me.  Crisp and clean for summer!  This memory foam bathroom rug is my kids' favorite.  It's so padded and comfortable!  Like stepping on a cloud.  It's also white – like a cloud – and a few weeks after I bought it I wondered what in the world I was thinking because the edge started looking dirty from all the traffic this bathroom gets.  So I have a trick.  See how one edge of the rug hides under the bathroom cabinet?  When one edge starts looking dirty, I flip it around.  Then when both edges are dirty, I toss it in the washing machine.  It cleans up beautifully!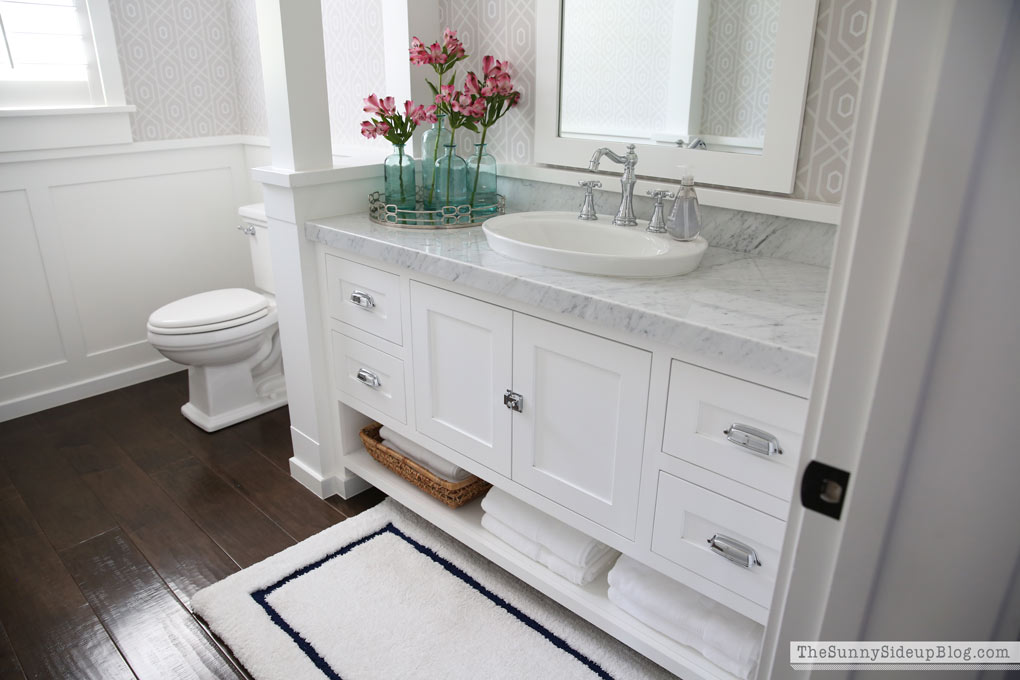 White rugs with kids are possible. :)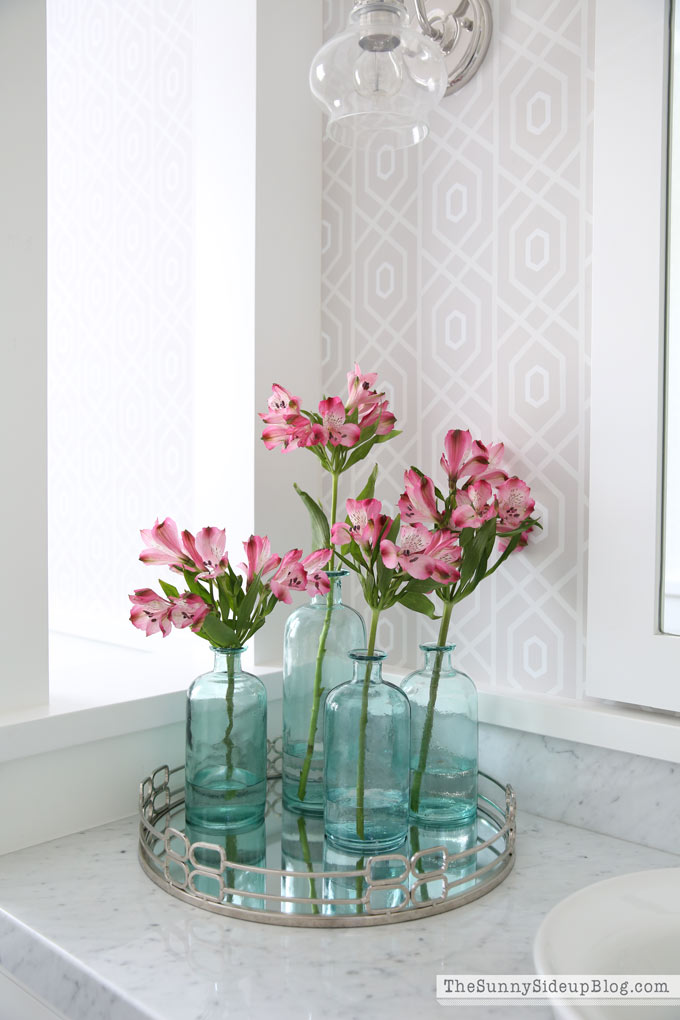 This little summer arrangement was so simple and inexpensive!  I found the blue jars for $2 each about a year ago at Marshalls and bought 10 of them.  I set out 4 of them on my tray and then pulled apart a simple grocery store pink bouquet of flowers.  I took these pictures a week ago and my pink flowers still look just like this!  Going strong.  They make me so happy every time I walk in this room.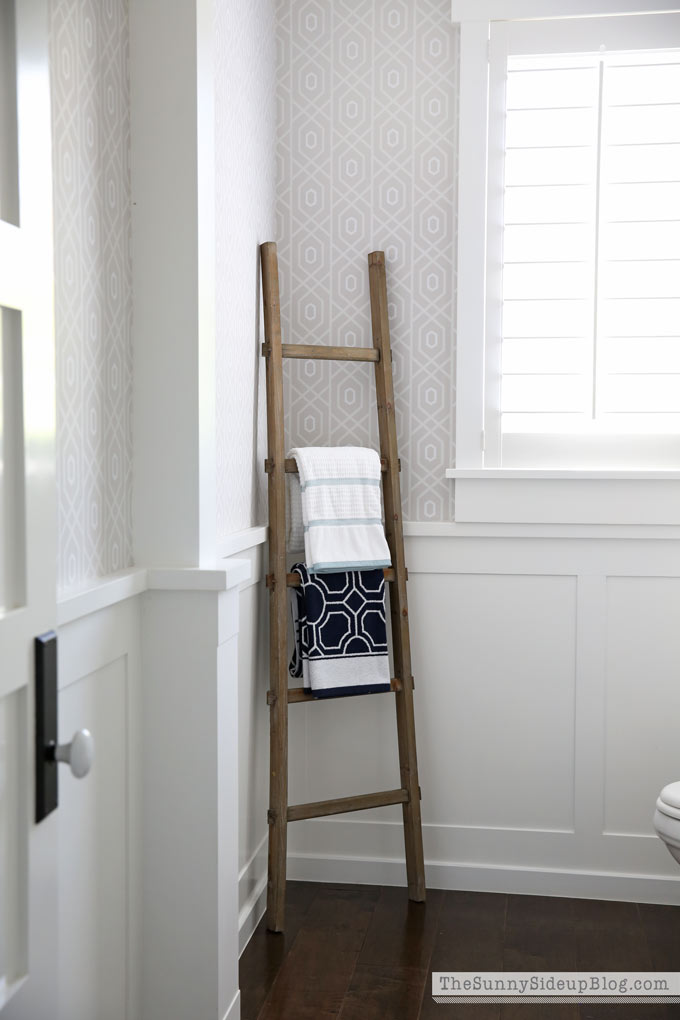 I bought this ladder for my bedroom (it's sold out – these are similar), but I thought I'd try it in here for a while.  It's a bit rustic for this space and I can't decide if I like it here or not.  I like something tall in this corner but I think I need to keep looking for the right something.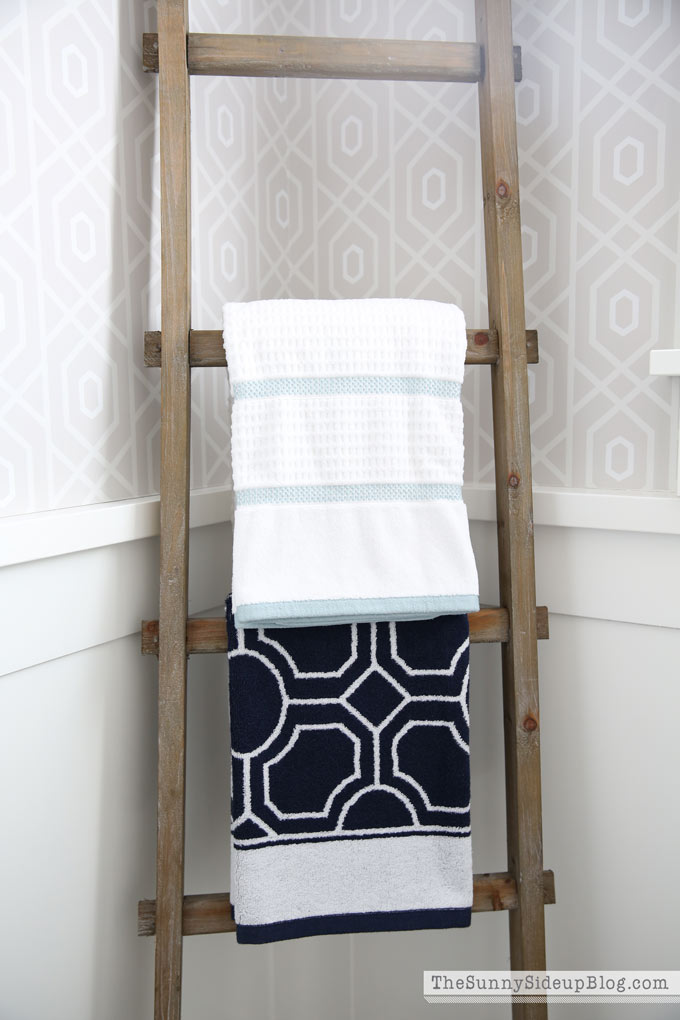 For now it's holding two towels.. the navy geometric towel ties in with the rug.  I do like the pop of navy in this room!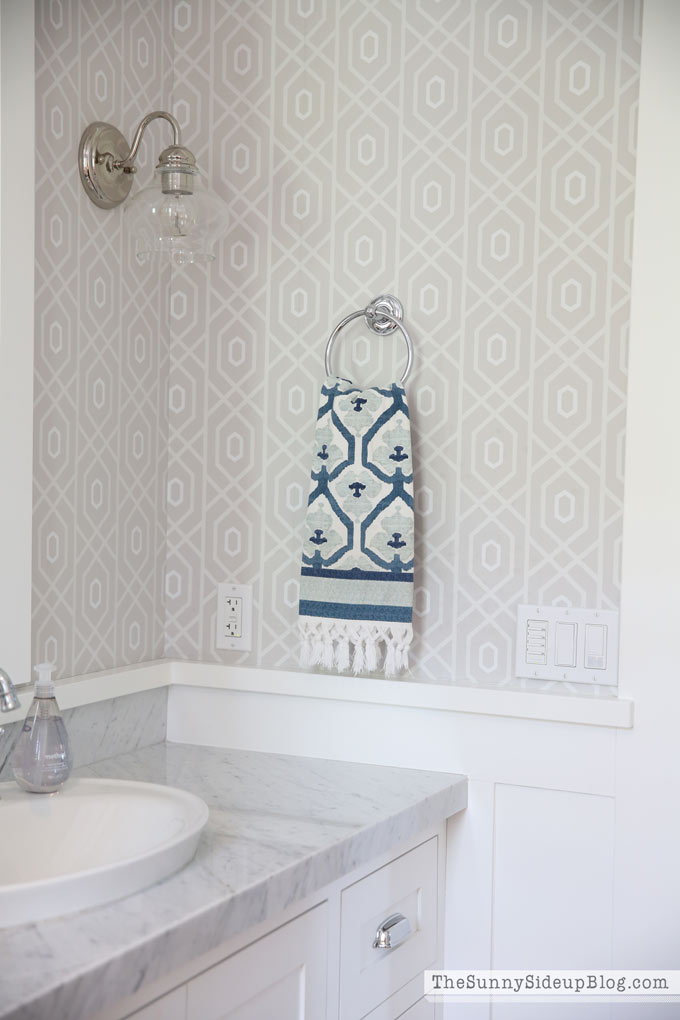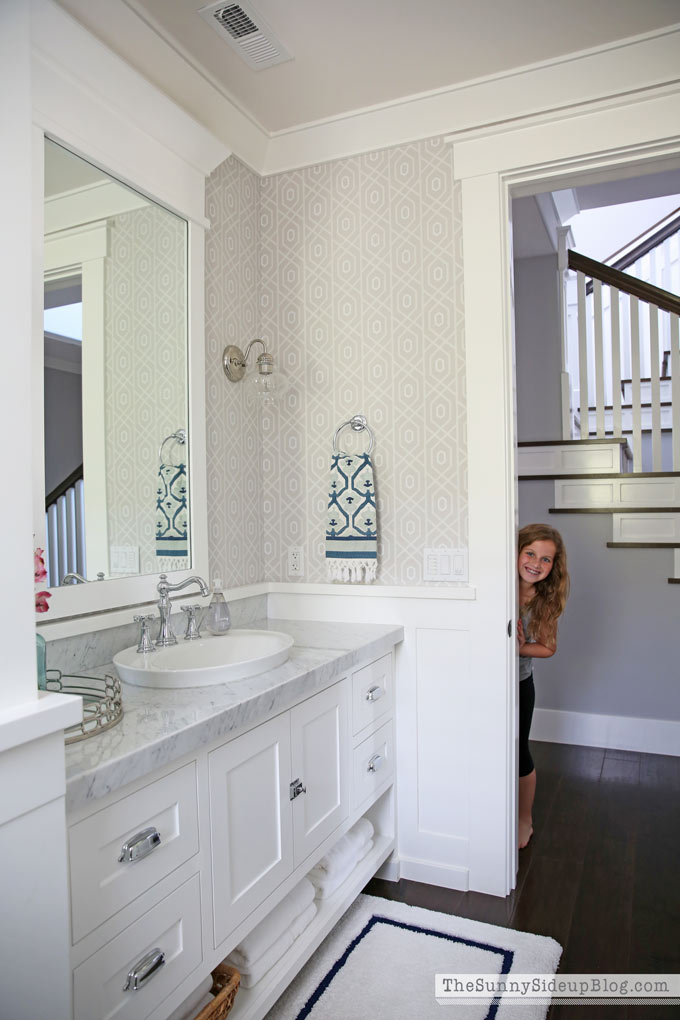 Someone popped in to say hi and chat with me while I was taking these pictures. :)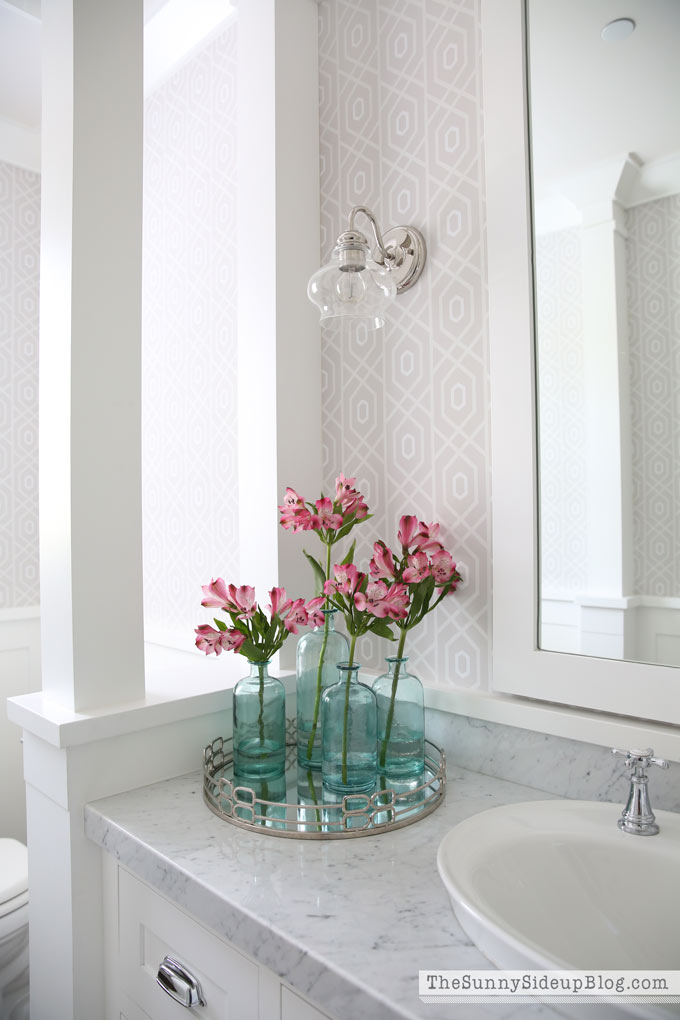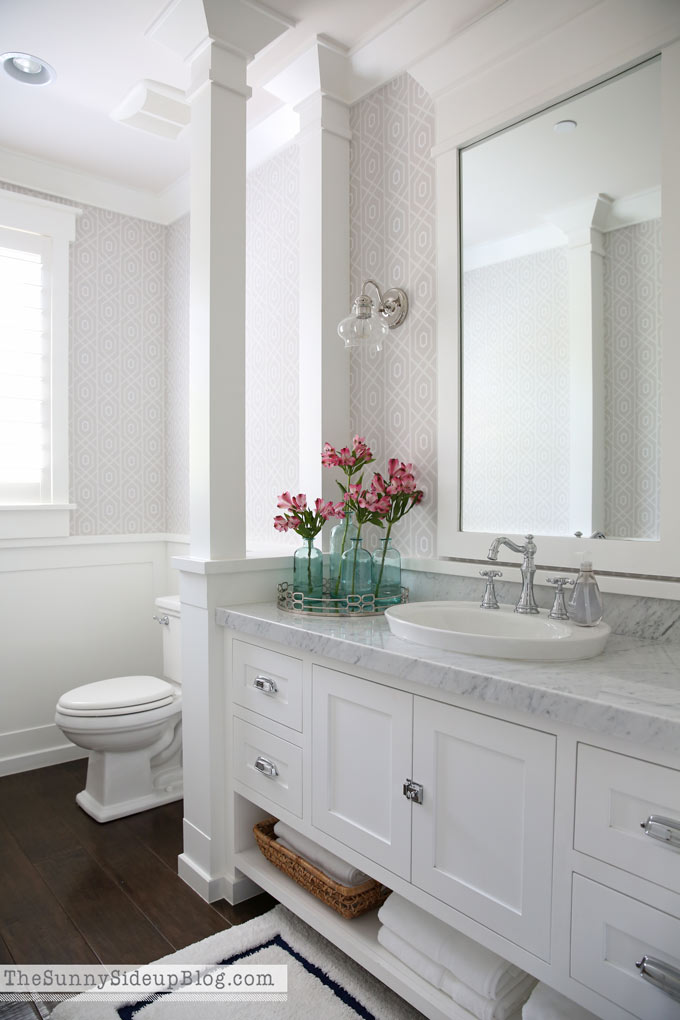 It always surprises me how just a few simple decor changes in a room make such a difference.  Just like that.. our powder bathroom is ready for summer. :)
Here are sources and a couple of similar ladders and trays!  (affiliate links used)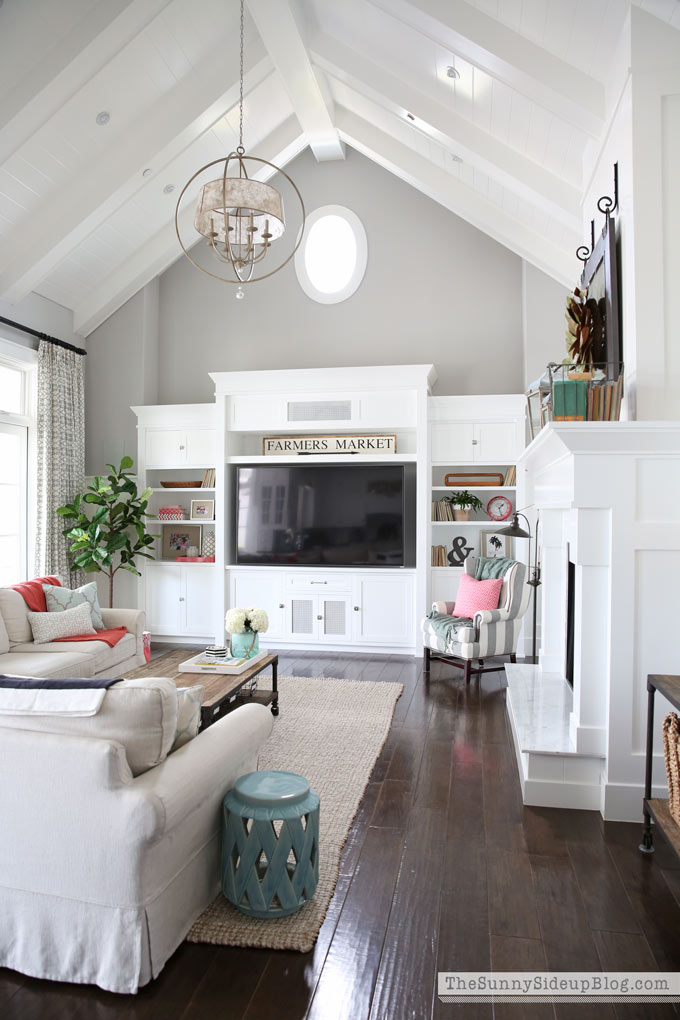 If you missed the simple summer changes I made in my family room
you can see them here
.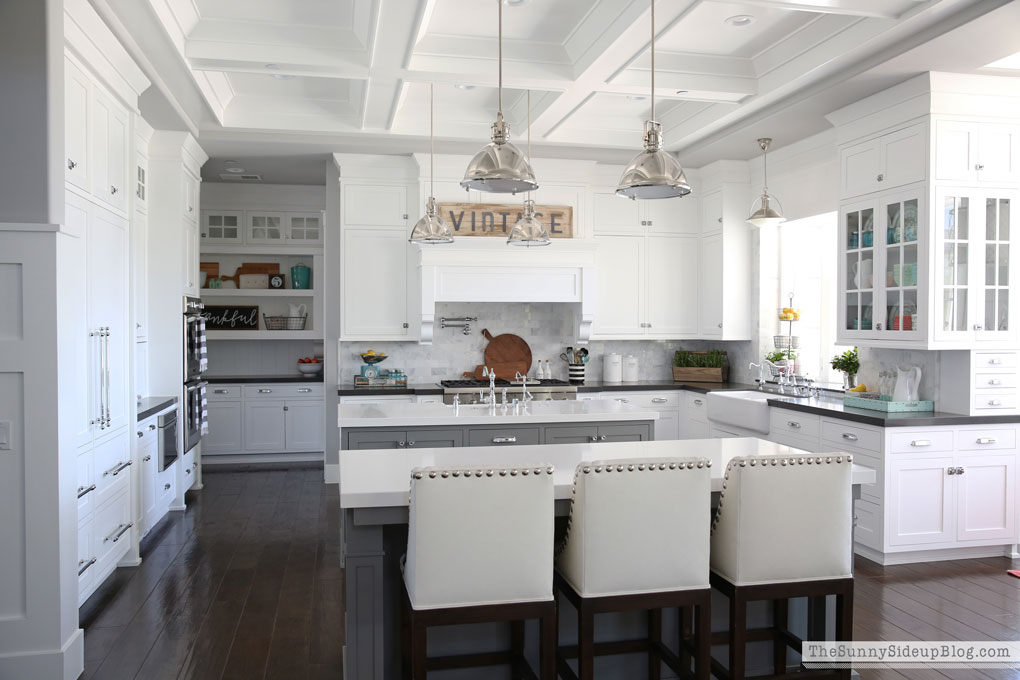 And you can find
my kitchen refresh here
.
And now I'm headed to bed.  Because it's summer.  And just like that.. my kids are wearing me out.
:)
*affiliate links used
xoxo, Erin