Happy weekend everyone!  Taking a quick break from all the Christmas decor (just a quick one!) to share a few fun recent finds with you today.  Is everyone staying warm!?  It seems like cold temps are happening all over right now.  We are having colder weather than we've had here in San Diego in a long time.  Today the high was in the 50's which is not our norm!  We are all loving it because it FINALLY feels like Christmas in December.  My girls asked me today if it was going to snow.. ha!  Um no.  Our cold weather is short lived and looks like we'll be in the high 60's low 70's by Christmas, but for now we'll take it. :)  I'm loving my new coat I bought and shared last week and feel like I bought it at the perfect time!  I've hardly taken it off this week.

Sharing my latest fashion obsession with you (aside from my cute new coat!).  I've always been a huge fan of moto jackets.  Last year I bought this cute grey suede moto jacket from Nordstrom.  I love wearing it and have worn it a lot in the year and a half I've had it.  (Pic above from over Thanksgiving break.)  It looks great over turtle necks or really any top.


I pulled this picture from the archives when I bought it a year and a half ago.  Big hair but the jacket is still on point. ;)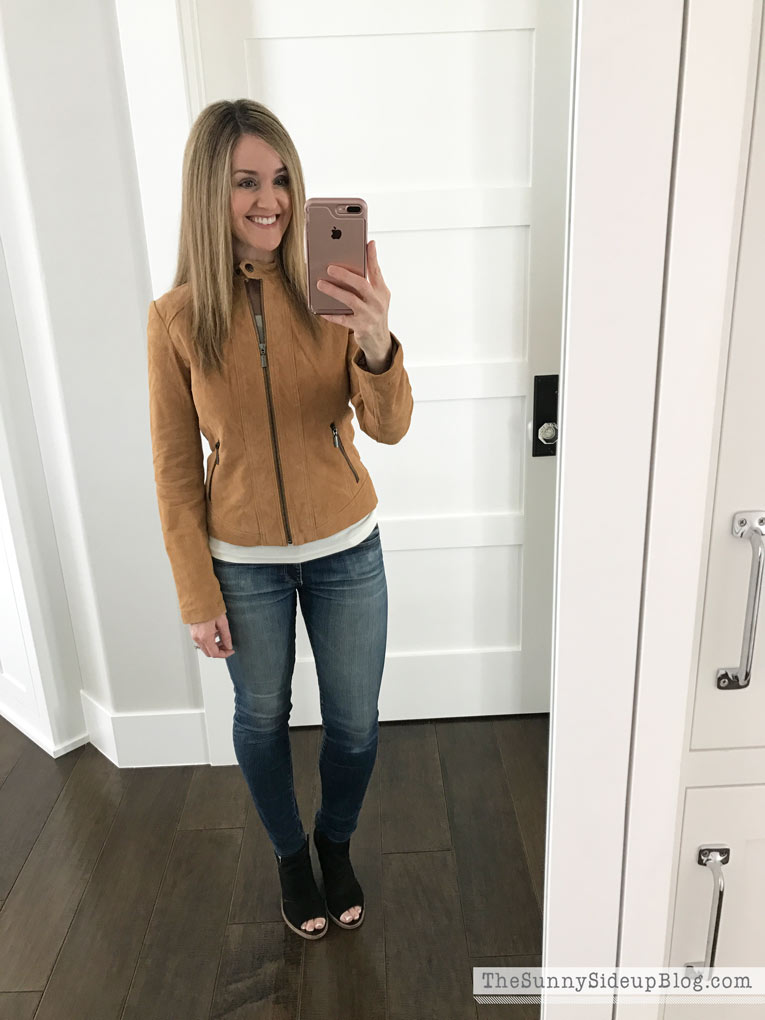 The last time I was at Nordstrom I was actually on my way out the door and this beautiful camel colored suede jacket caught my eye from across the room.  I told myself to "just keep walking" so I did.. just in the direction of the jacket instead of out the door. :)  I tried it on and fell hard.  Then I thought.. ok.. don't get too excited this is going to cost too much.  I've been eyeing similar jackets like this one and this one that I love but are a lot more than I'd ever spend on a jacket.


When I saw it was on sale for such a great price I almost squealed out loud in the store!  Honestly, this suede jacket is such amazing quality and looks A LOT more expensive than it is.  I know I'll wear and love this jacket for years.  (Fits true to size btw.. I'm wearing an xs. It comes in two other colors and I LOVE the back of it!  Check the back out if you look at in on-line.  It's a really flattering fit!)  Nordstrom has a lot of cute moto jackets that are reasonably priced right now.  This emerald jacket is on my wish list for Santa.  Love that green!   I also love this fun bomber jacket with knit sleeves and this grey knit moto jacket. So cute!  There are so many jackets I'm loving right now!  I'll take one of each please!  Here are my favorites (a lot of them are on sale!)…



I just wore my new jacket with my girls downtown yesterday to see the play "Miracle on 34th Street."


One of their close friends who was in Annie with my girls starred in the show.  It was darling and we had such a fun afternoon.  My husband told Kole he'd take him wherever he wanted to go while the girls were at the play so the boys ended up at Chuck E Cheese.  Feeling like I got the good end of that deal.  Ha! :)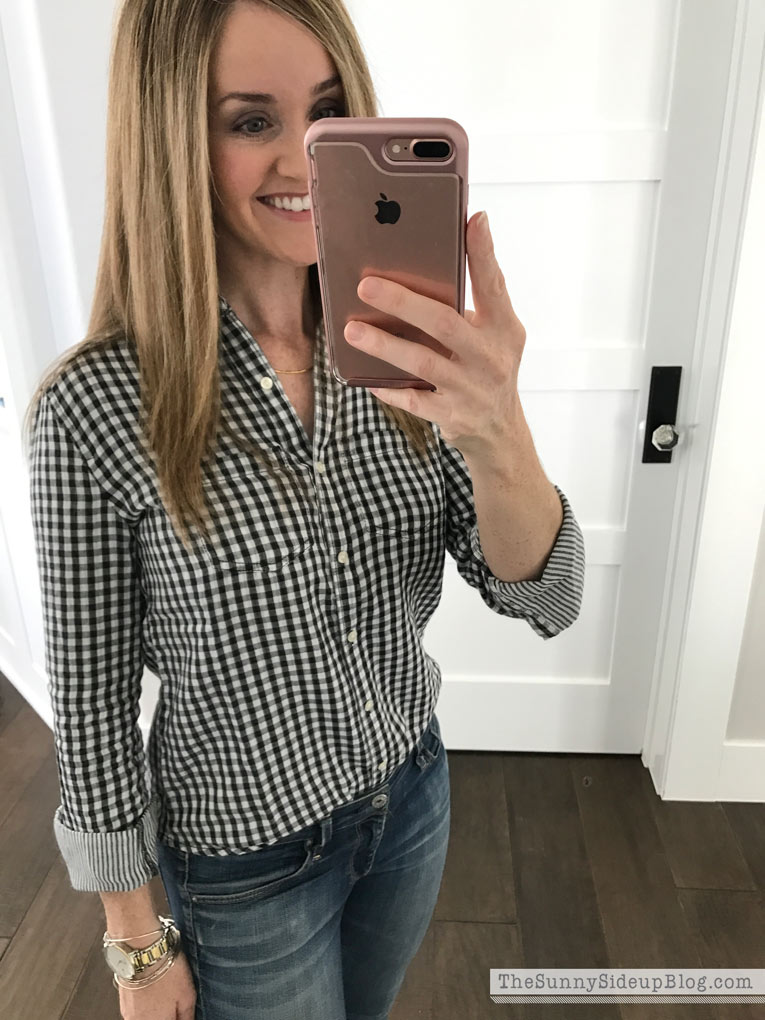 In other fashion news… the double layer gingham shirt I recently shared is marked down 40% off!  Just over $20!  I can't believe there are still sizes left.


I seriously love this top.  It's long but looks so cute tucked in too.  It also comes in a red that would be fun for the holidays.  (Black peep toe booties here.)


Still loving this split neck top so much that I shared in my favorite things post so I ordered it in the black too.
Nordstrom has so many cute things on sale right now!  I just ordered this fun knot front sweater for a steal and how cute is this Baby It's Cold Outside tee!?  Here are a few other cute things marked down that I'm loving.  I'm basically just telling my husband to shop this post for my Christmas this year. ;)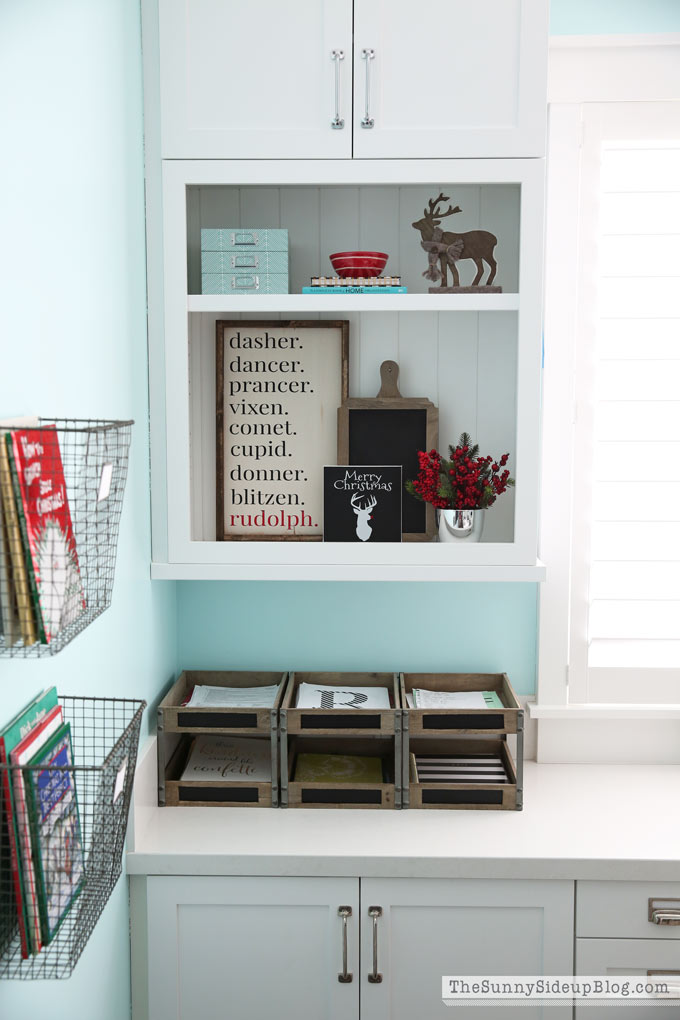 I love to pick up Christmas decor towards the end of December when everything is marked down.  Then the next  year it's so fun to pull something new out.  Remember this peek of my office Christmas decor I shared?  That cute little reindeer was a Nordstrom find on sale last year around this time.  He's wood with fuzzy felt around him.  Adorable!  I've had my eye on these similar reindeer and they just went on sale!  Here are my favorite Christmas items marked down right now!  CUTE stuff.

I'm also loving these copper and glass lanterns on sale right now.  So beautiful!  I keep trying to think of where they would work in my house.  There are a lot of fun things on sale in the Nordstrom Home Department.  You all know I hang out there quite regularly. ;)  I also just picked up a few last minute gifts for my husband from the section on their website titled "GIFTS FOR THE TECH GURU."  I love how they personalize their holiday gift guide section.  An easy way to find fun gifts for anyone on your list!  The fashion lover, the funny friend, the traveler, etc.
If you still need a few gift ideas check out any of these posts below you might have missed!  Huge thank you to Nordstrom for sponsoring my fashion posts this season!  It has been amazing to work with a store I've loved for years.  I did most of my Christmas shopping from Nordstrom this year (it has been my go to for Christmas for years) and it was so easy.  Free shipping, easy returns, and such a wide variety of great quality items for everyone on my list.  There are fun clothes and gift ideas in all of the posts below!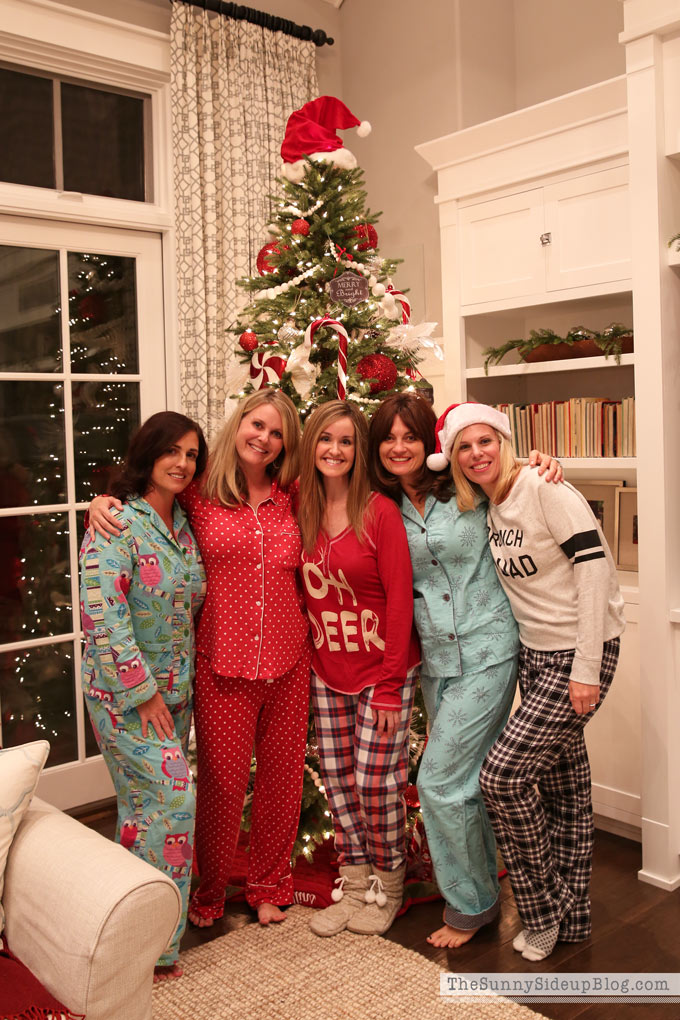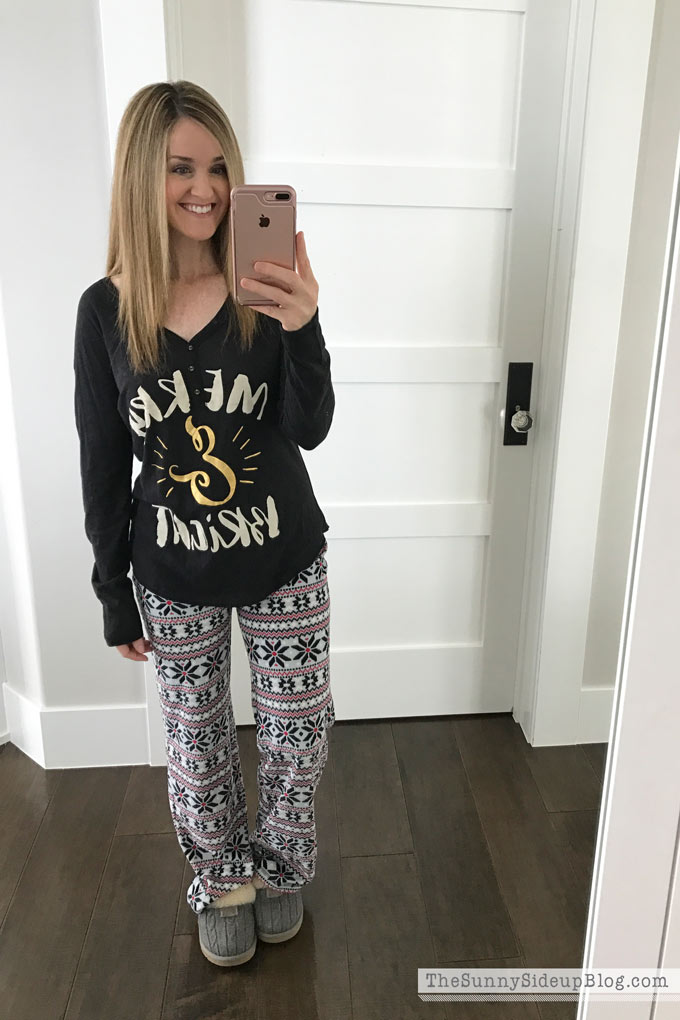 I seriously haven't taken this pair off since!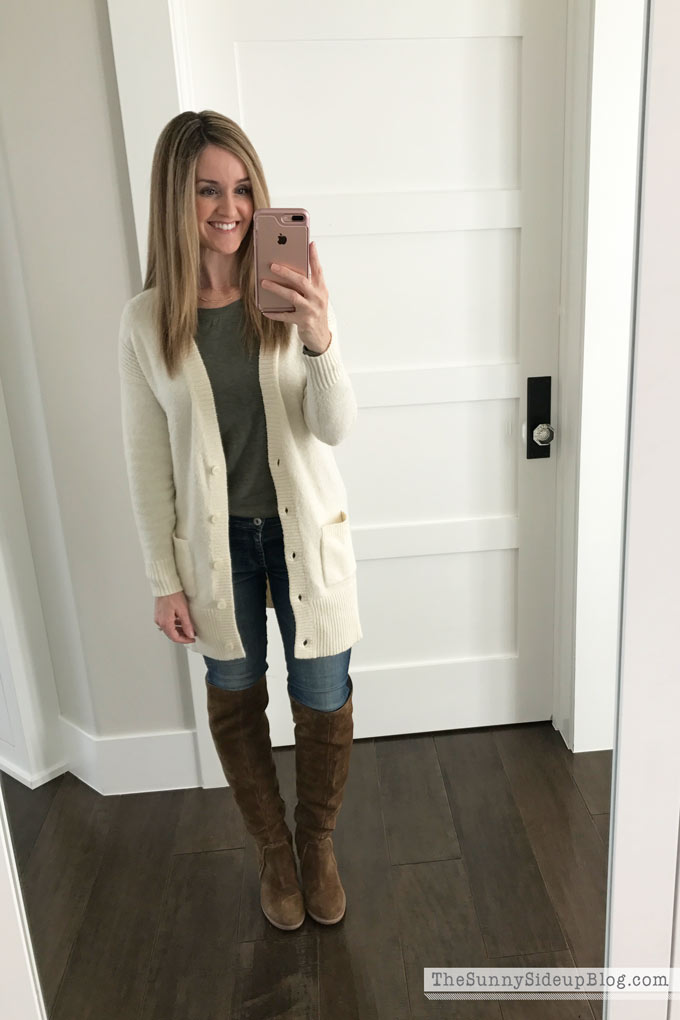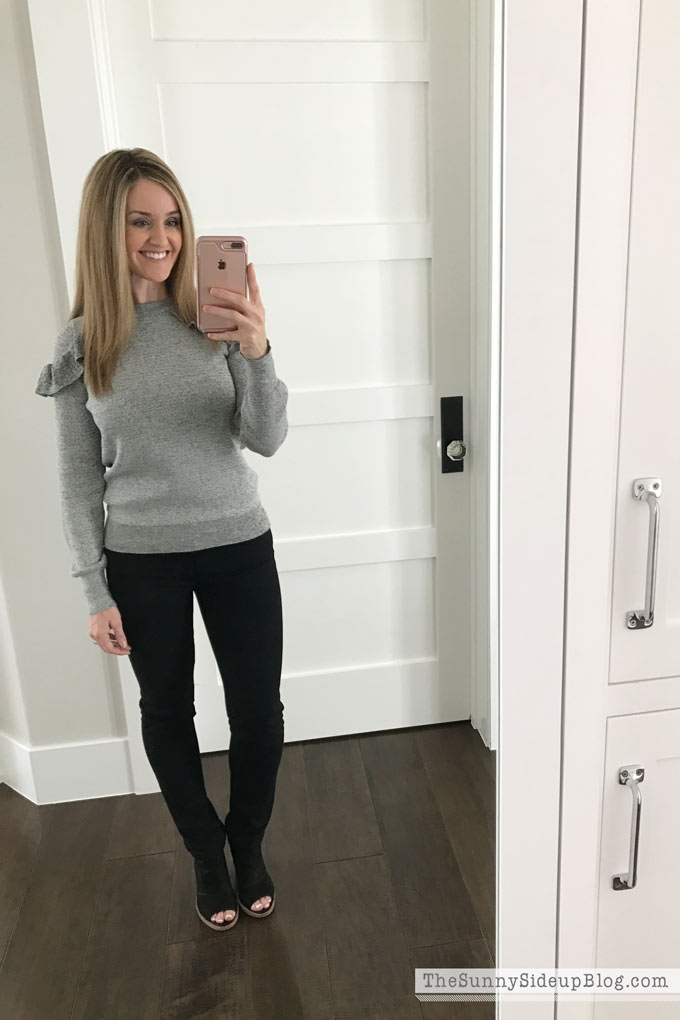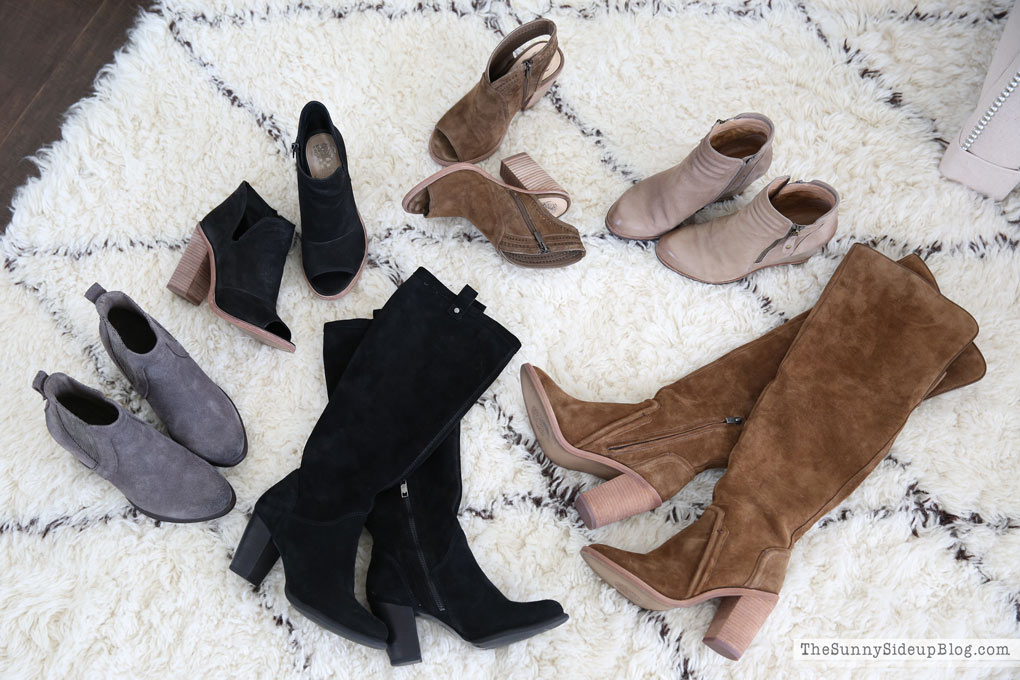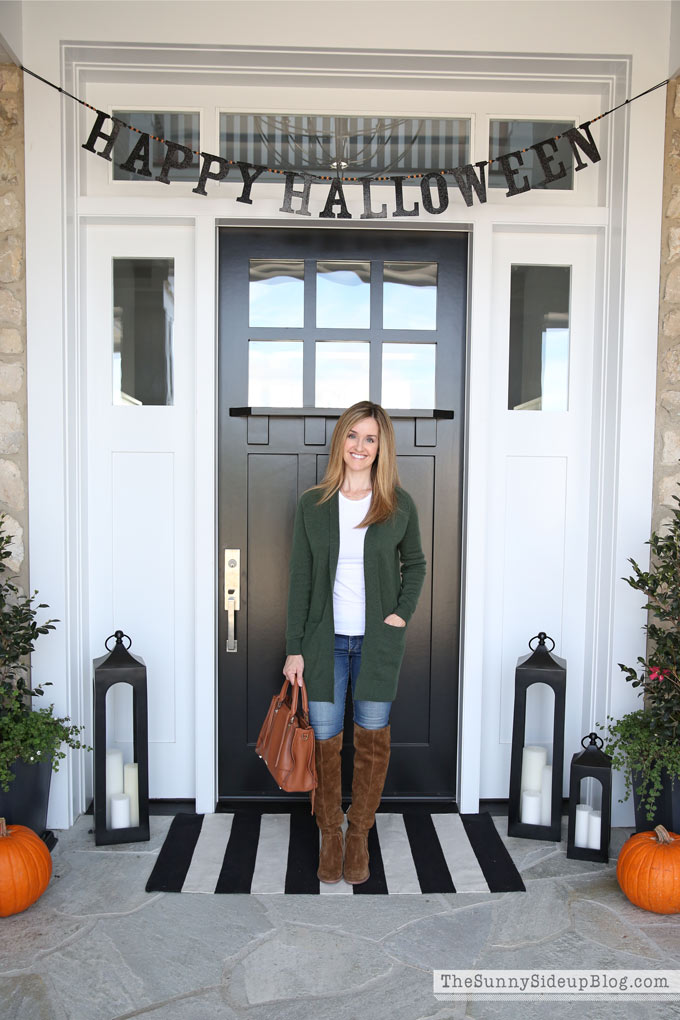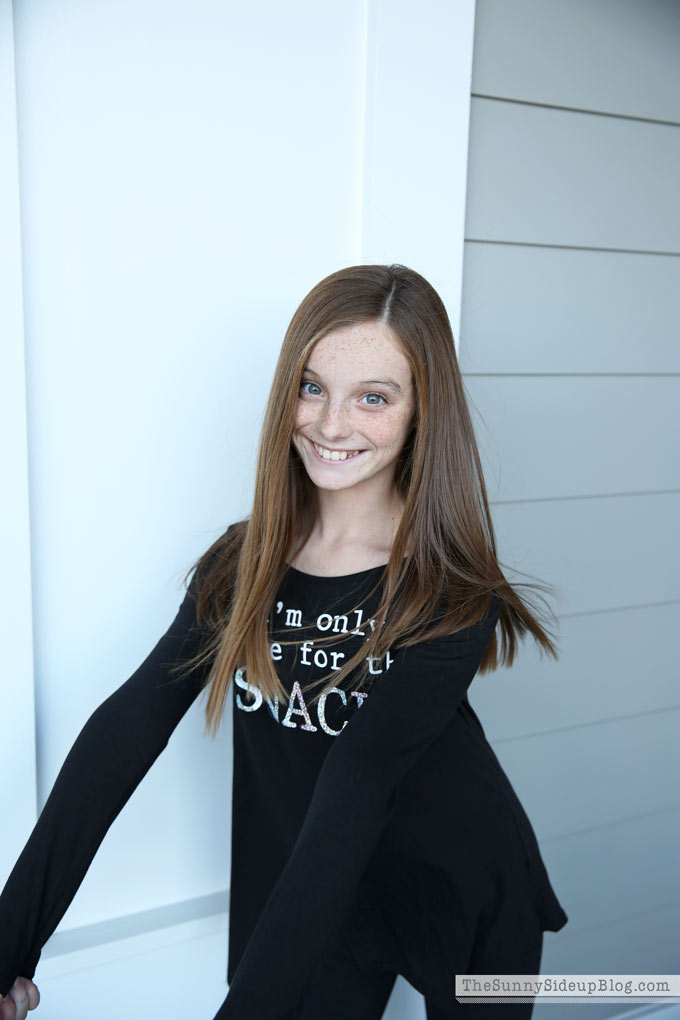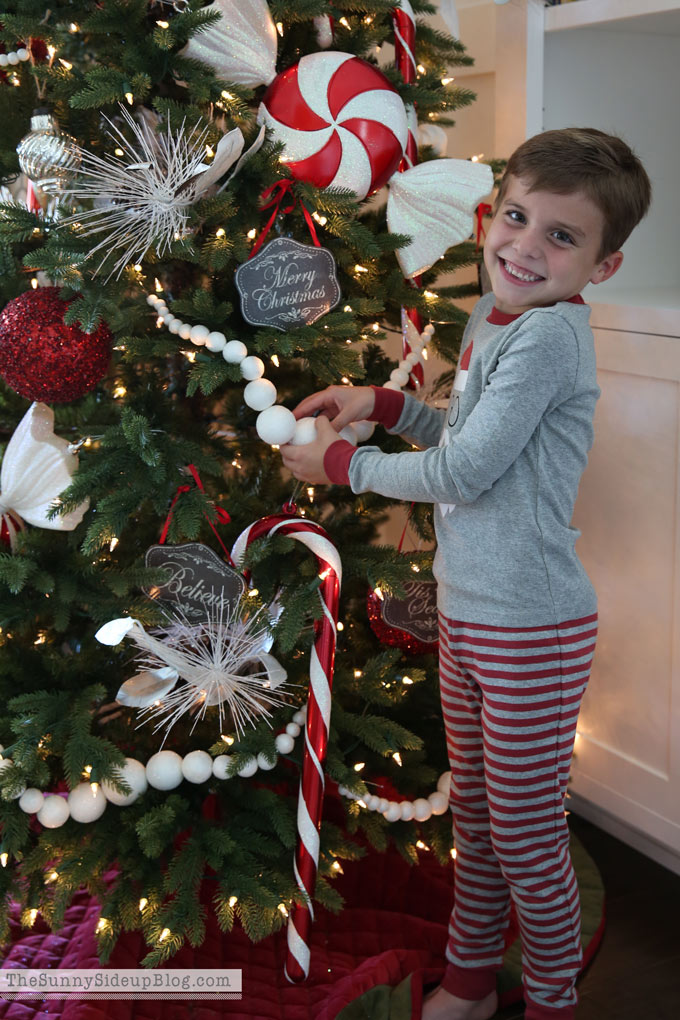 Happy last minute shopping everyone!  I can't believe Christmas is just a week away!  I'll be back soon with more fun Christmas decor.  I'm never going to want to take it down.  :)
xoxo, Erin