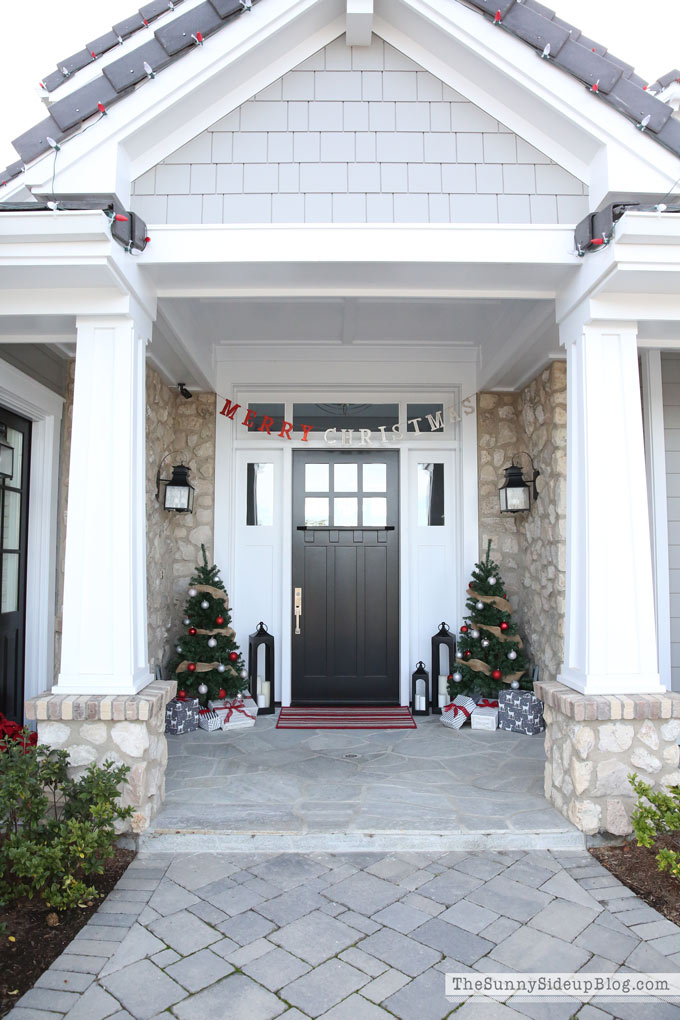 Well!  We can't take a Christmas tour of practically every room in my house without including the front porch now can we?  I think not.  And yes!  It's another fun Christmas tour so aside from my Christmas porch, you'll also be able to check out other beautiful Christmas porches.  Because who doesn't love a porch decked for the holidays!?  Anyone?  I think not.  :)
Chris from Just a Girl is hosting a week long "Welcome Home Tour" and I'm thrilled to be joining in the fun.  I've met Chris and can honestly say that aside from being such a talented blogger, she is also incredibly down to earth and kind.  And funny!  Like really funny.  She always makes me laugh and I love her personality!  If you are visiting today from Katie at Bower Power welcome!  You can see other rooms I've shared that are decorated for Christmas in this post.  And my formal living room here that wasn't included in that round-up. :)
For today.. on with the porch!
(*affiliate links used)
So.. for my beloved regular readers this porch decor probably looks pretty familiar!  Because it's the same as last year.  Mostly.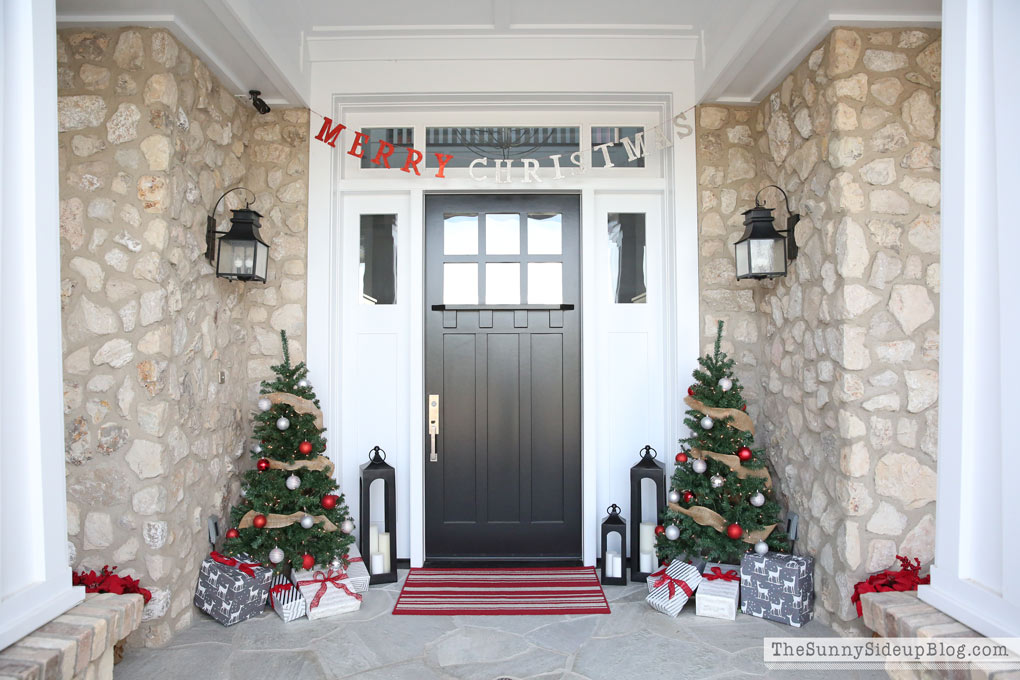 I had plans to mix things up.  I really did.  But then the inside of my house sort of took over.. and my little trees were calling my name.  They said "Use us!!  You are short on time and we are still lovely!"
So I caved and said "yes.. yes you are!  And ok." :)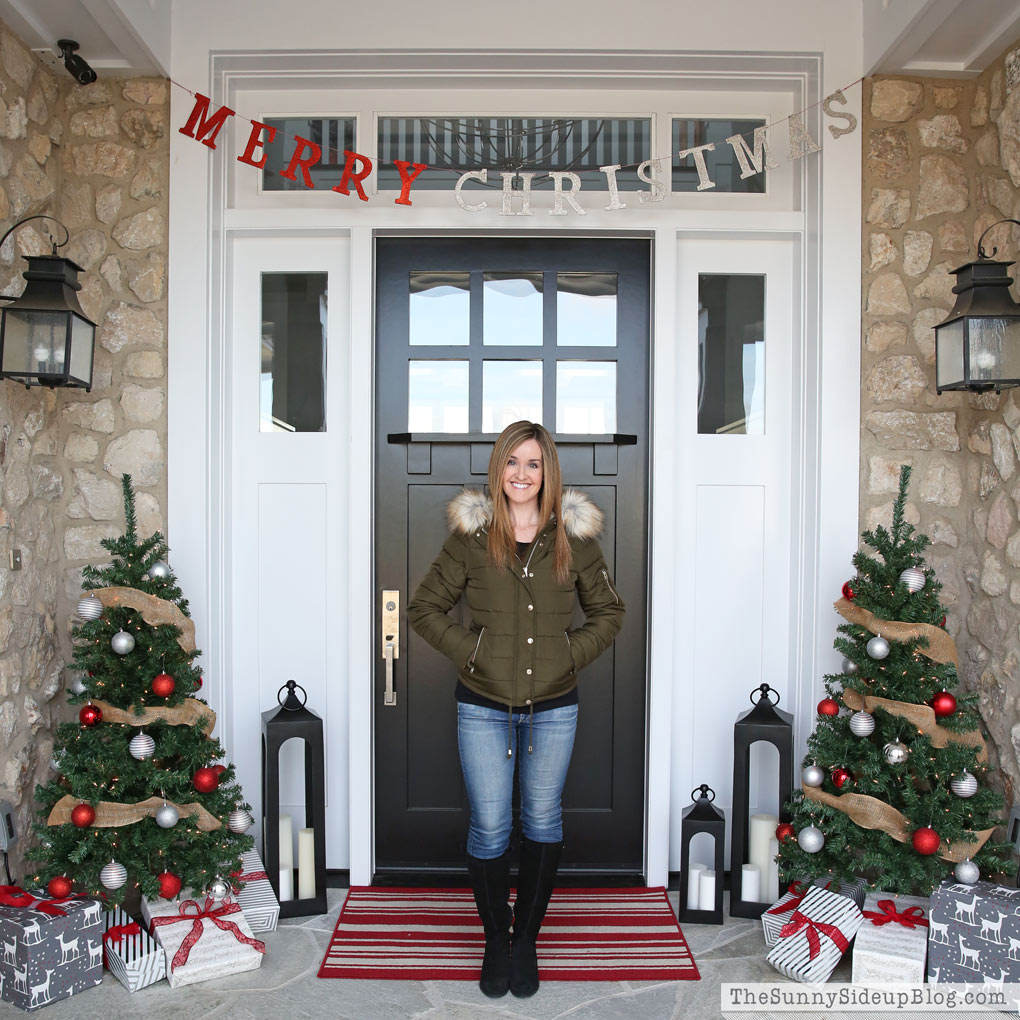 Then I put on my favorite new coat I recently shared in my latest fashion/pajama party  post and knew I'd made the right decision keeping my porch the same this year.  Cold weather (cold to us!) + a cute new coat + my favorite porch Christmas trees = a happy me. :)  And when mom's happy.. everyone is happy.  Am I right?  Of course I am. ;)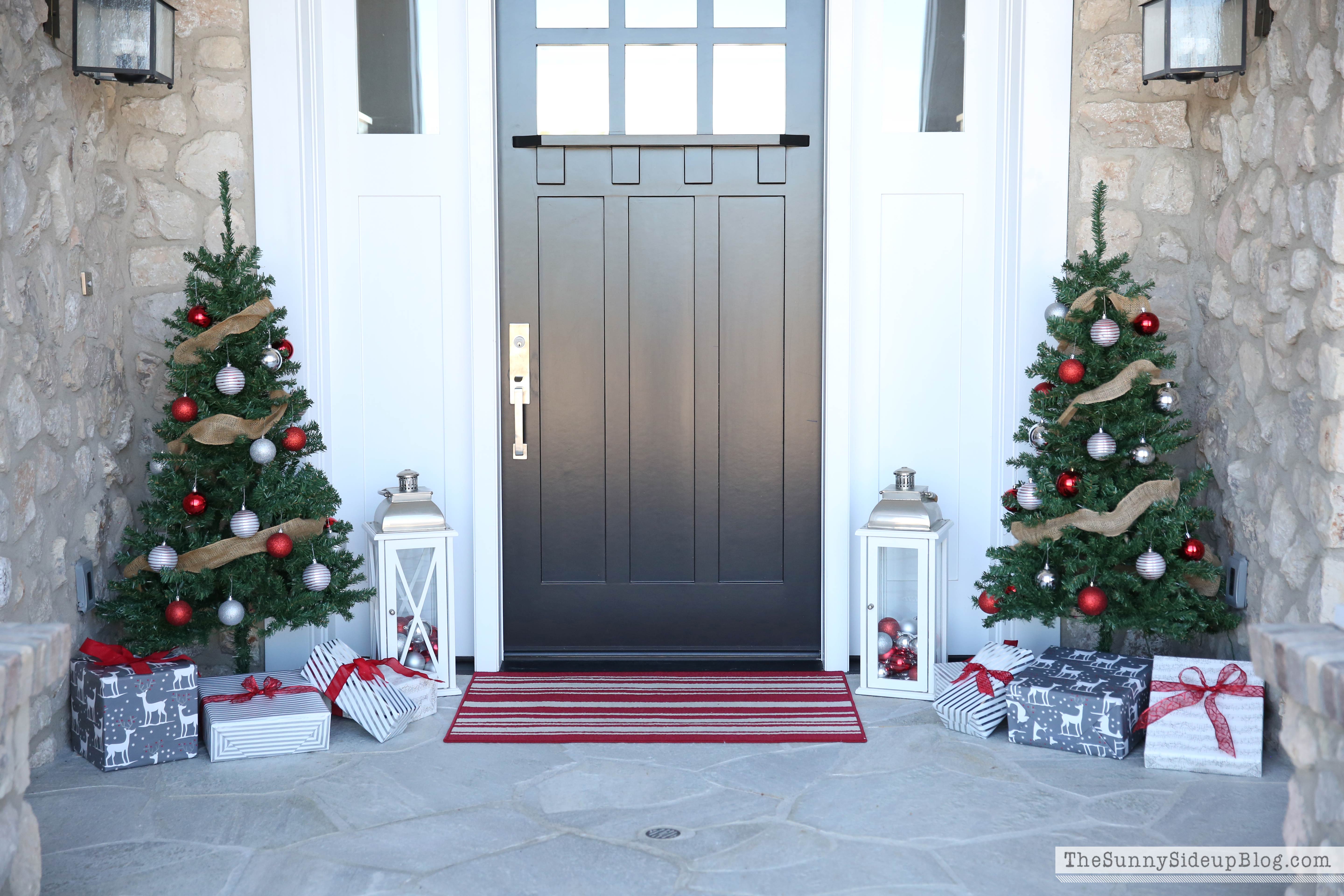 There is one minor change.  Last year I used my white lanterns and filled them with ornaments.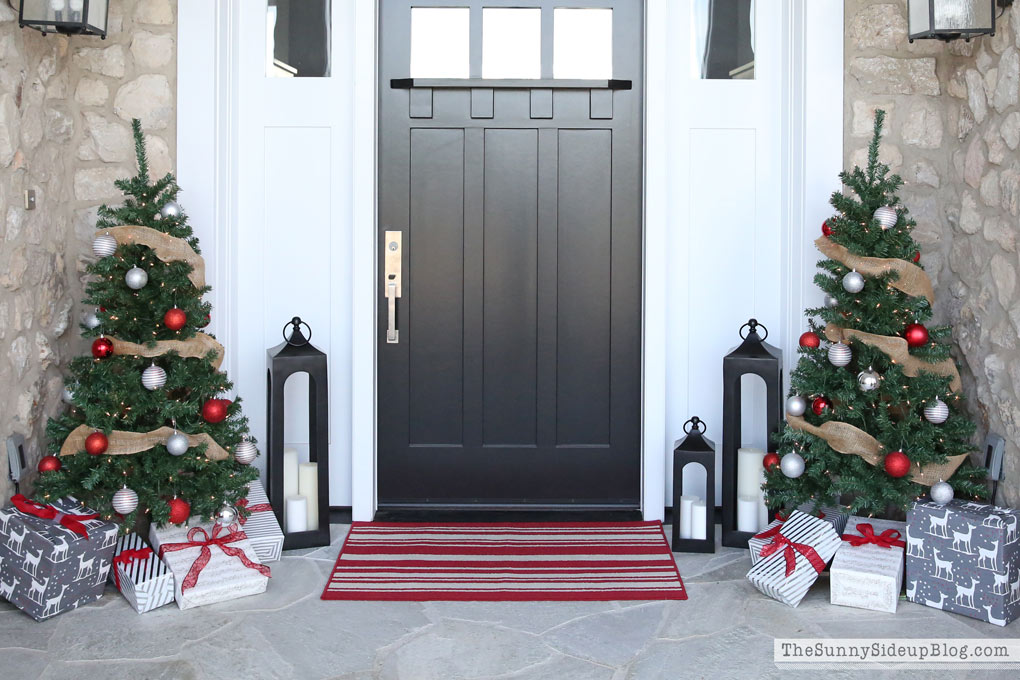 This year I used my new black lanterns with candles in them that I bought for my Halloween Porch.  See!  I DID mix things up.  And here you thought my porch was same old.  ;)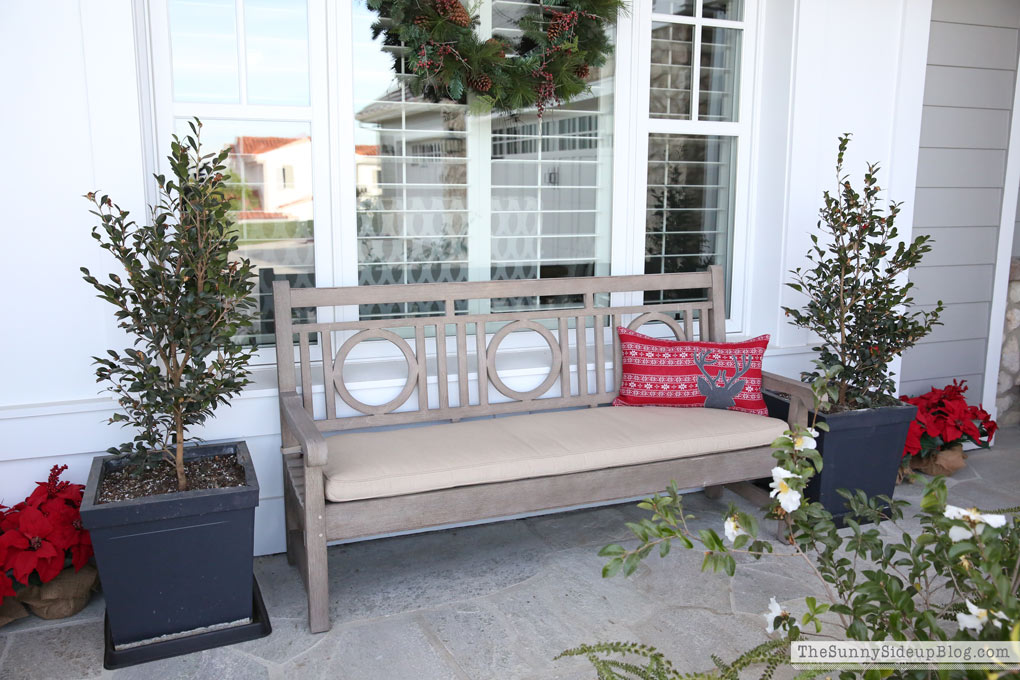 I also left out my bench from my Halloween porch and added my potted trees, some poinsettias and a friendly little deer pillow who greets our visitors.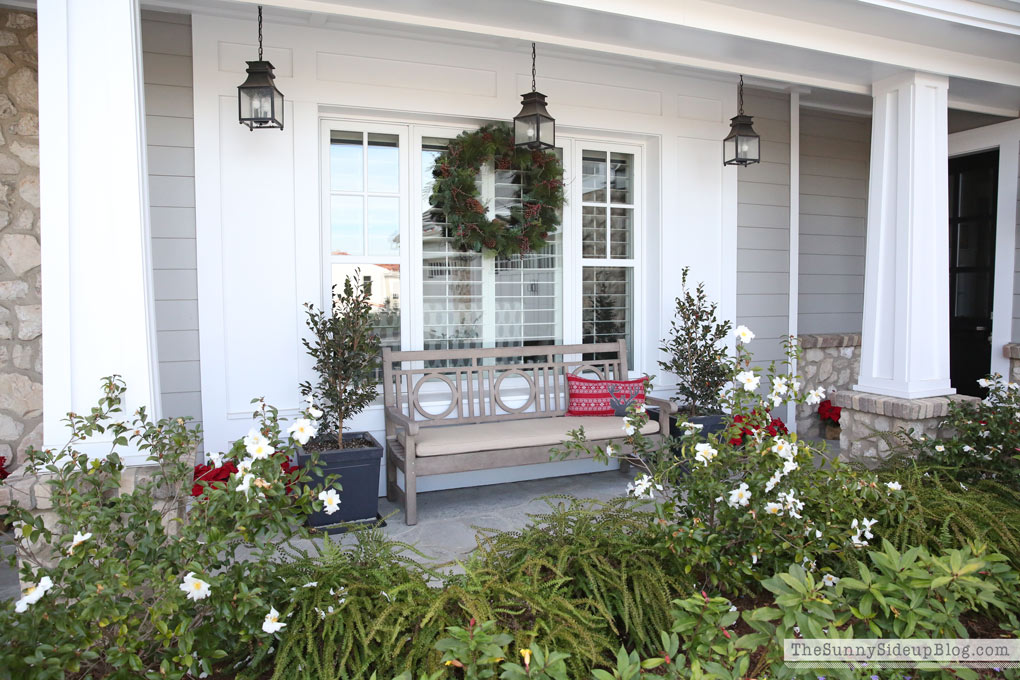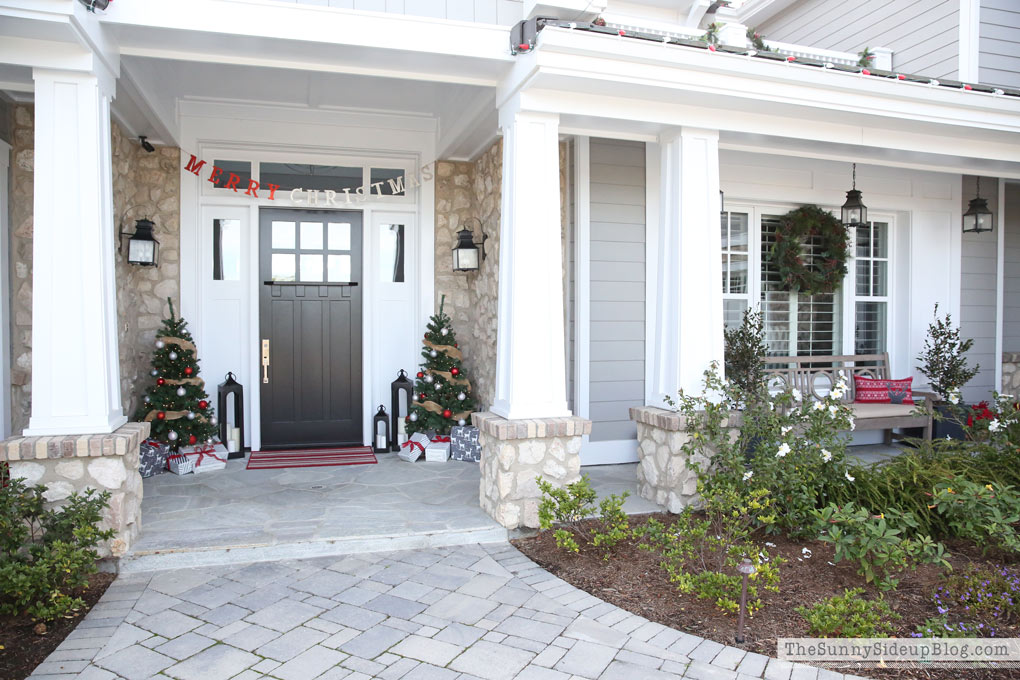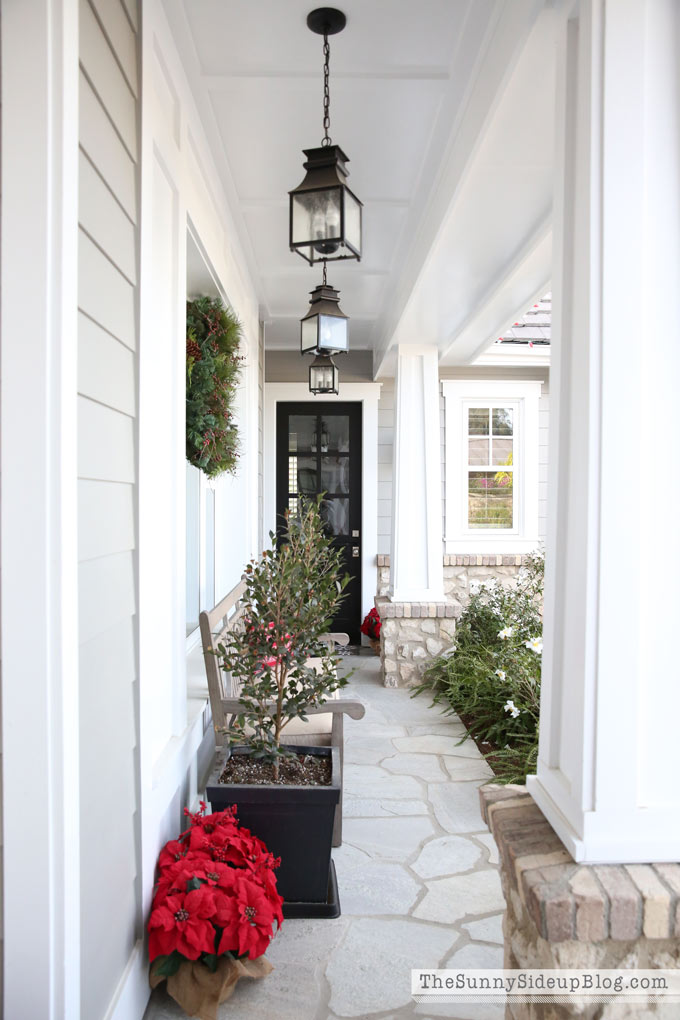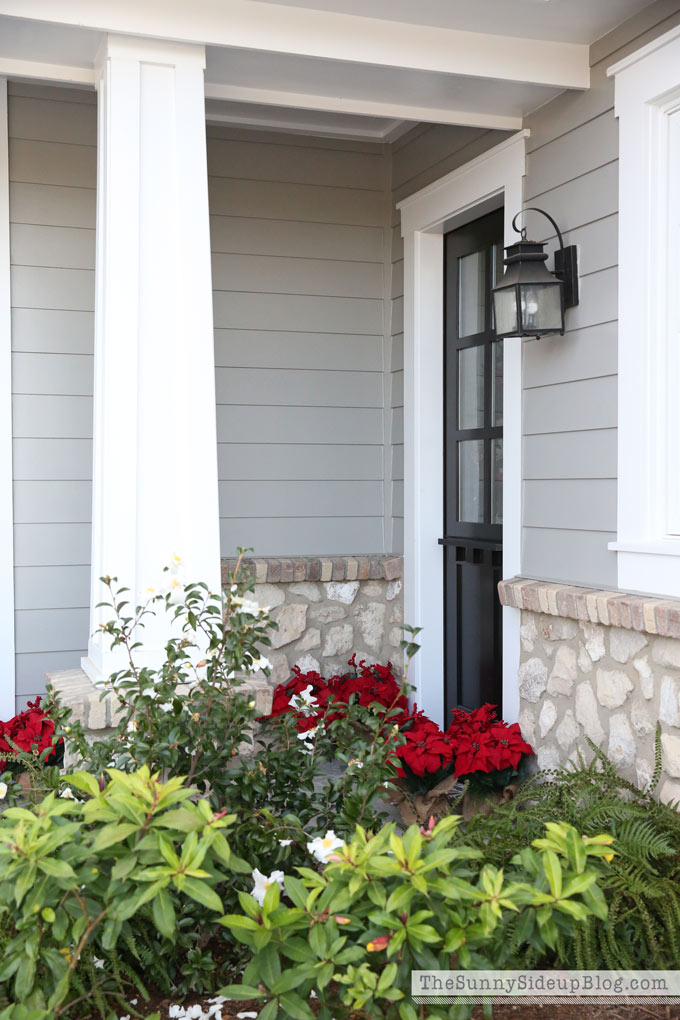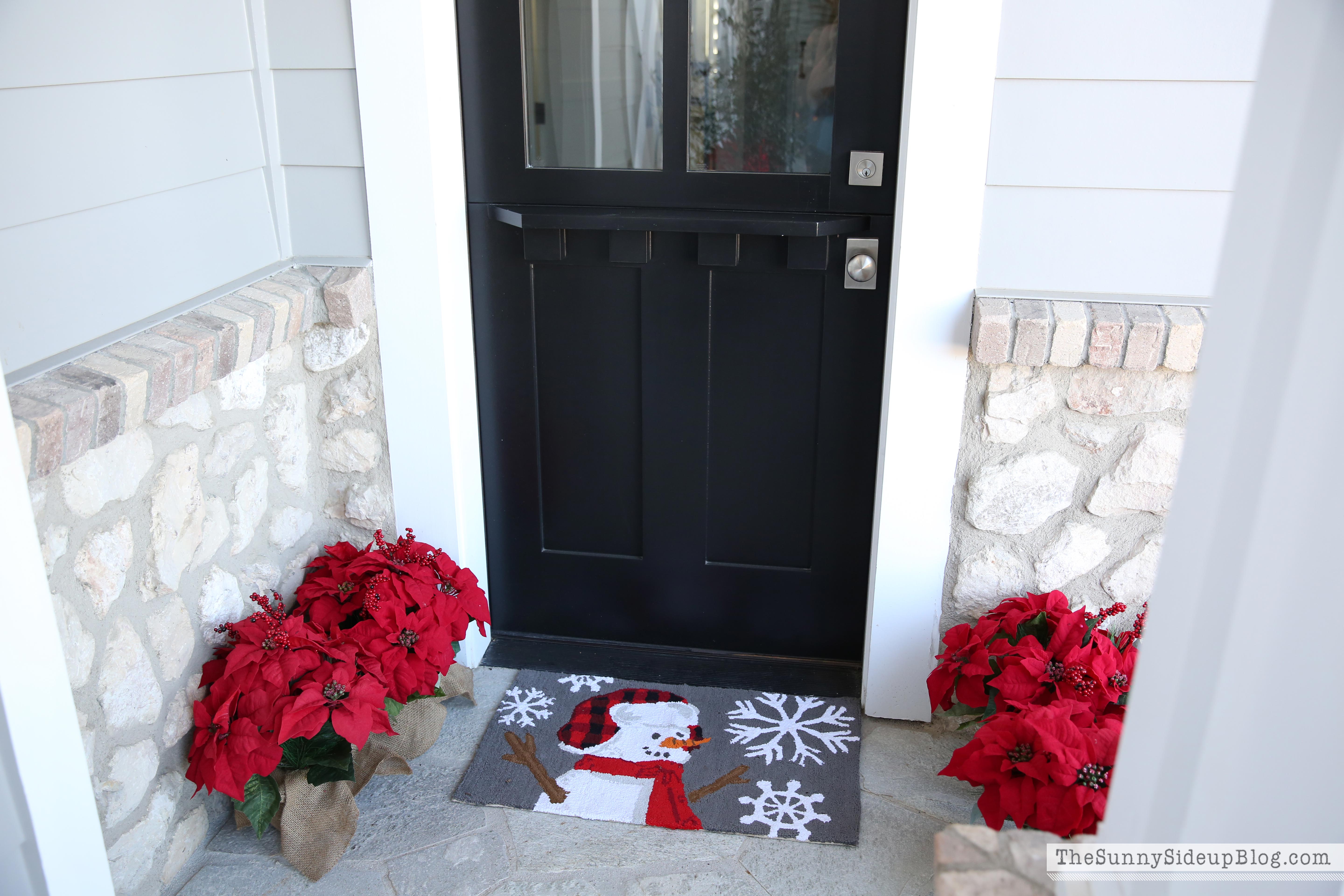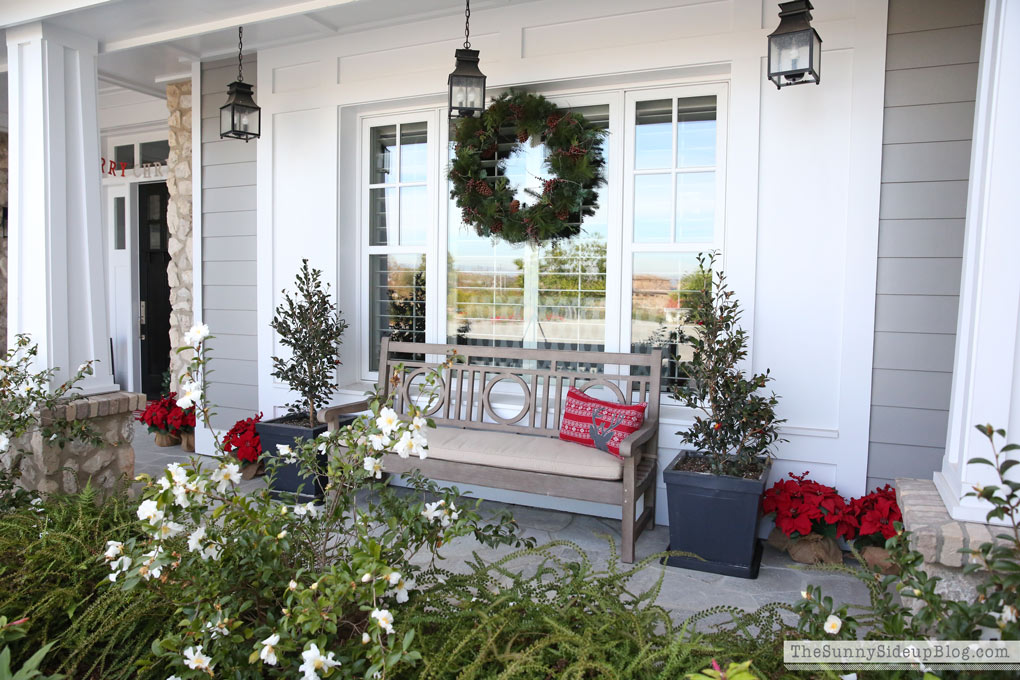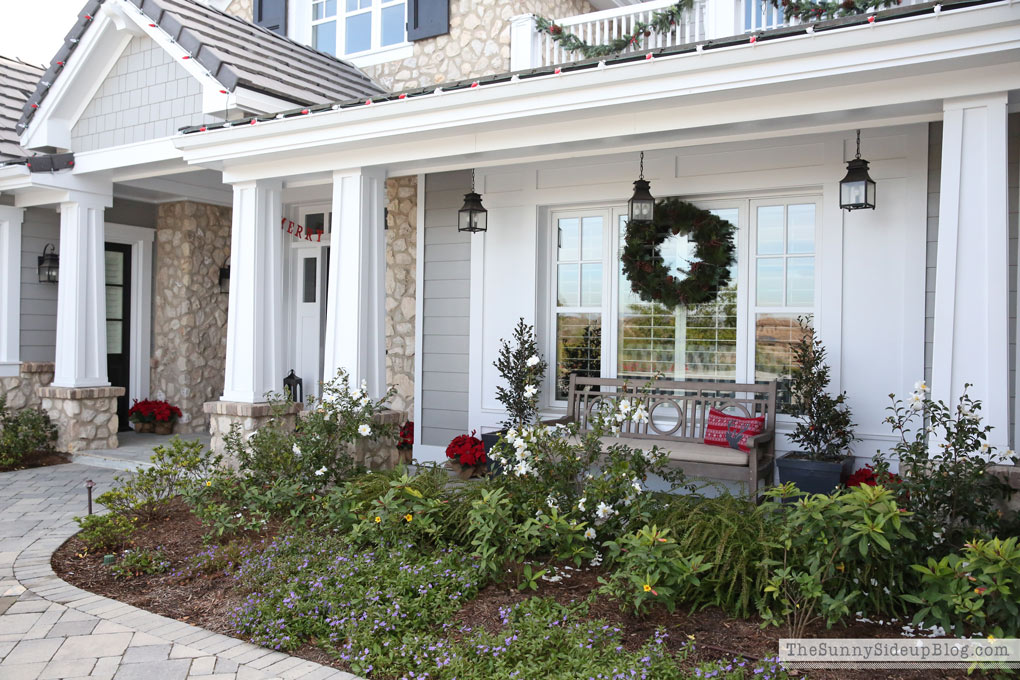 It's simple, but I love it.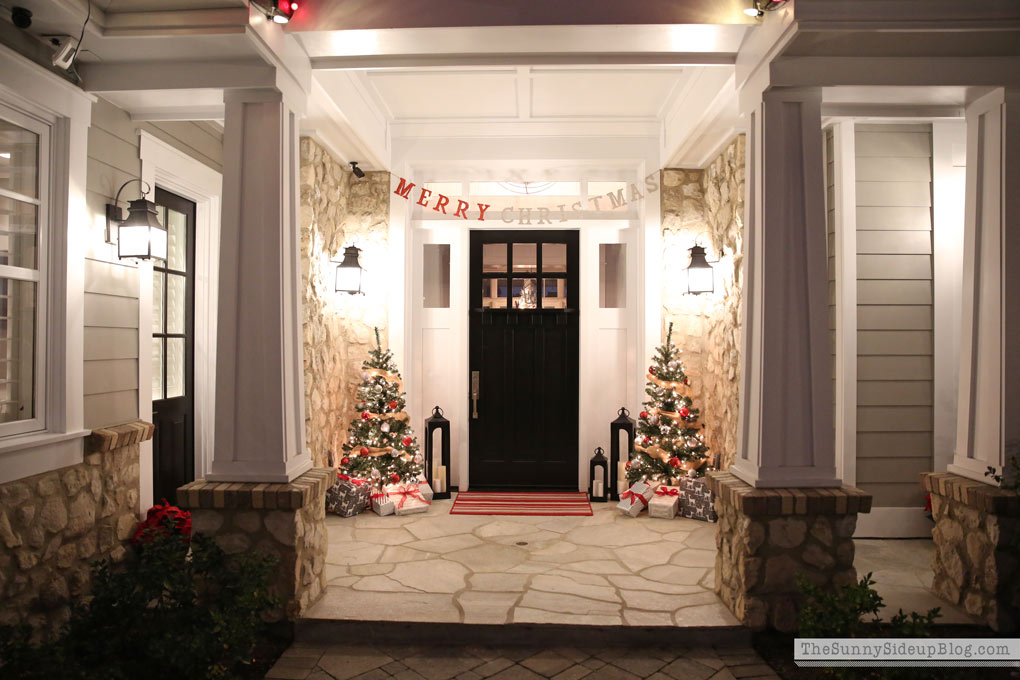 Especially at night!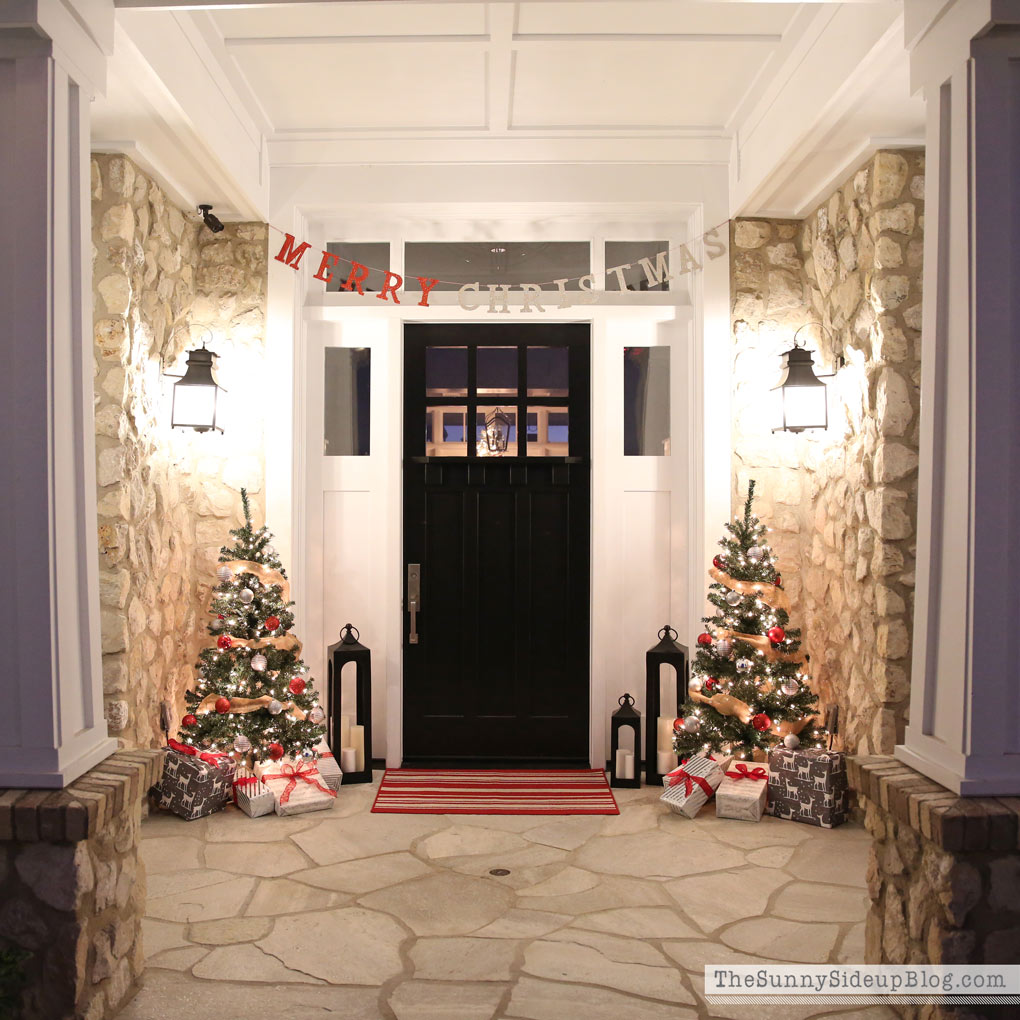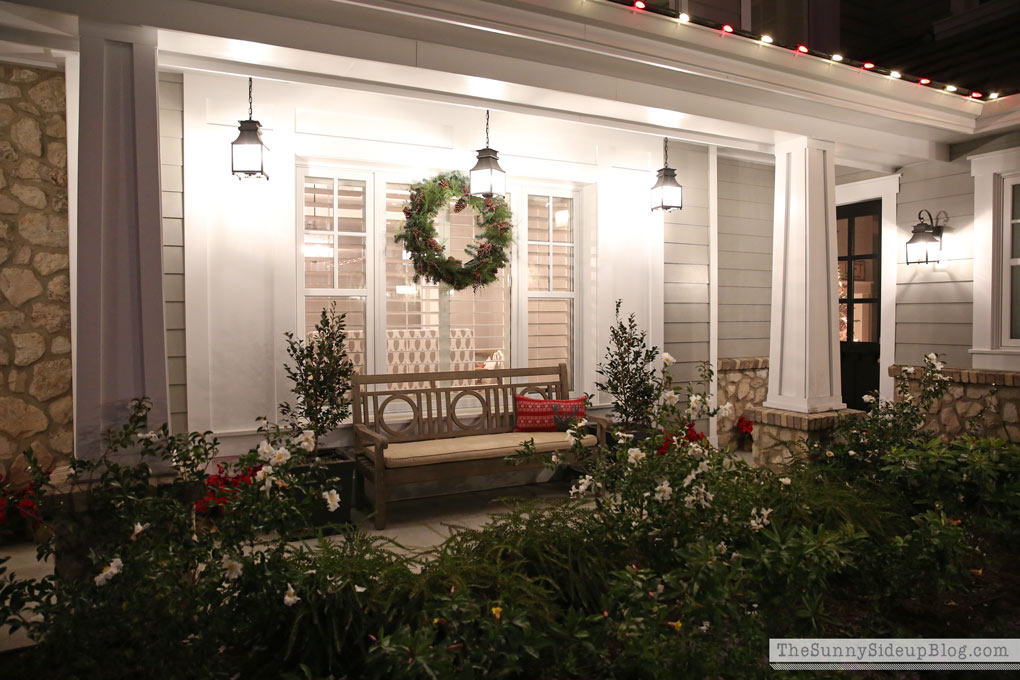 My little mudroom tree glowing through our dutch door takes the cake. :)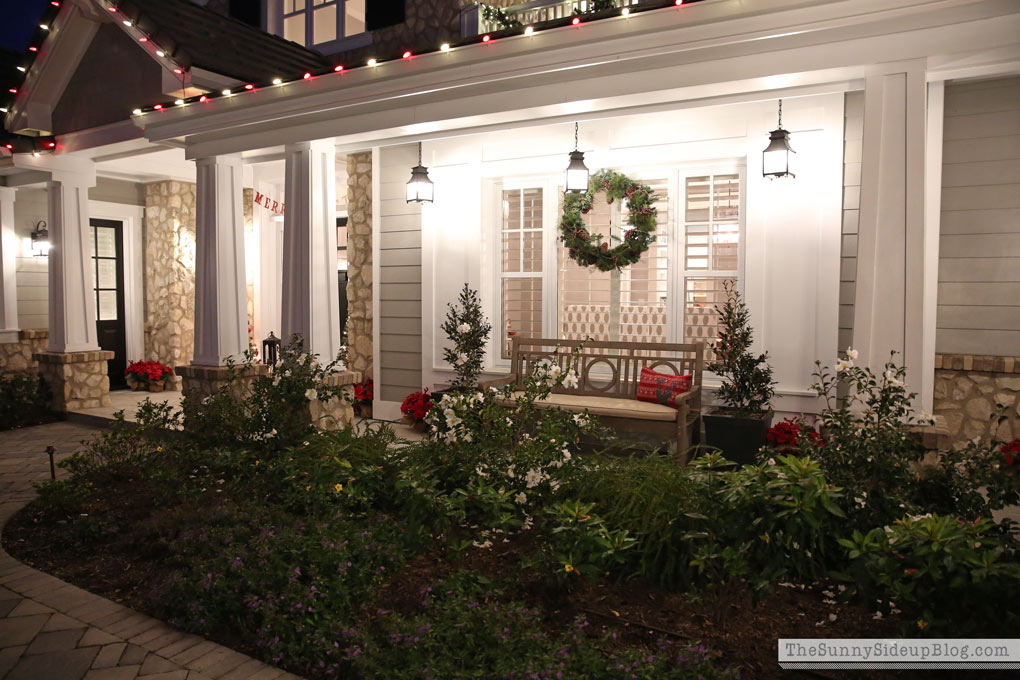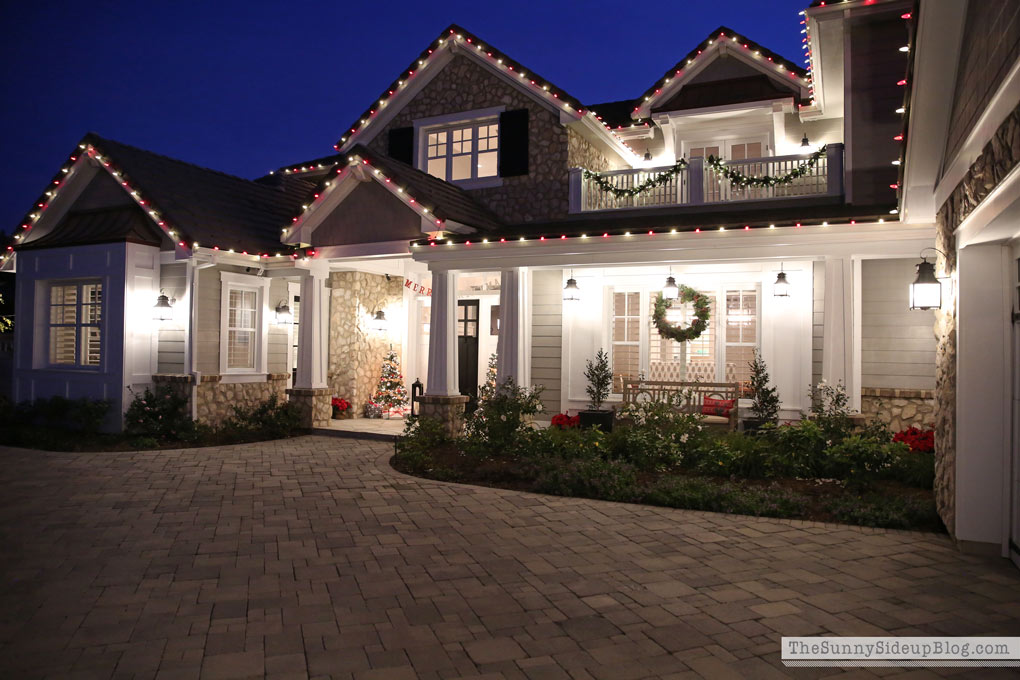 So that's it!  My new/old Christmas porch.  And the outside of my house decked for the holidays.  I hope you enjoyed it! Again. ;)
Sources are below!  (Similar items are shown for a few things that are sold out.  And p.s.. my black lanterns are on sale!)
Happy Wednesday friends!  I'll be back tomorrow with a little something my kids have been loving this month. :)

Free printable of the paint colors throughout my home!
Enter your name and email address to get instant access to my paint colors along with other free organizing printables. More will be coming soon!
Exclusive to subscribers!