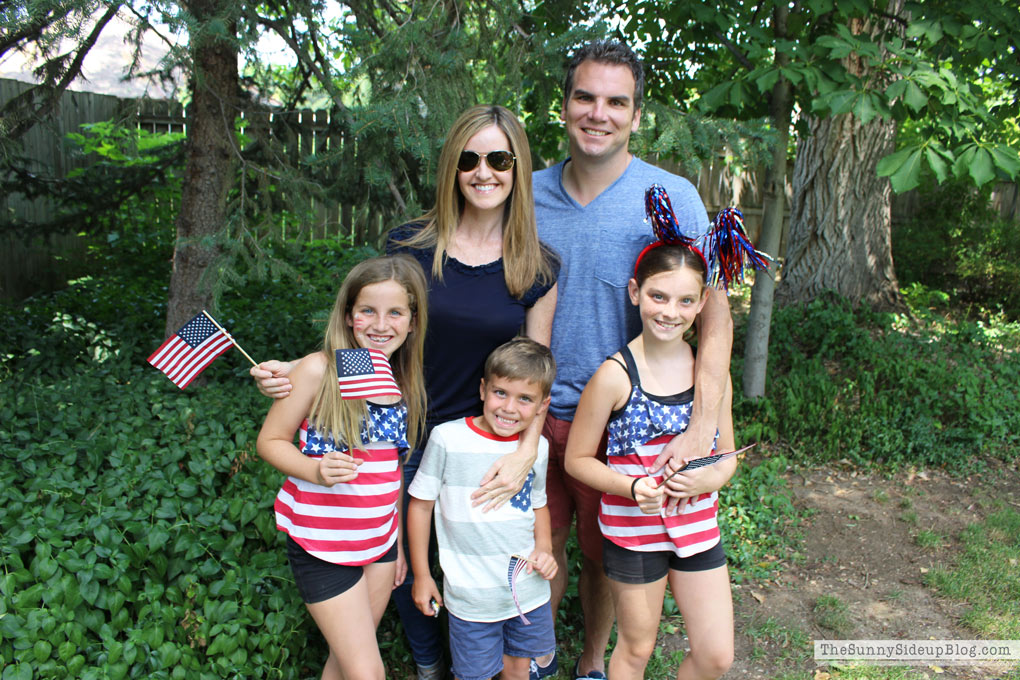 Back from a quick trip to Utah for the 4th!  We always spend this beloved holiday at my sister's house in Salt Lake.  Quick Re-cap of our trip so I have these pics in my blog books.  :)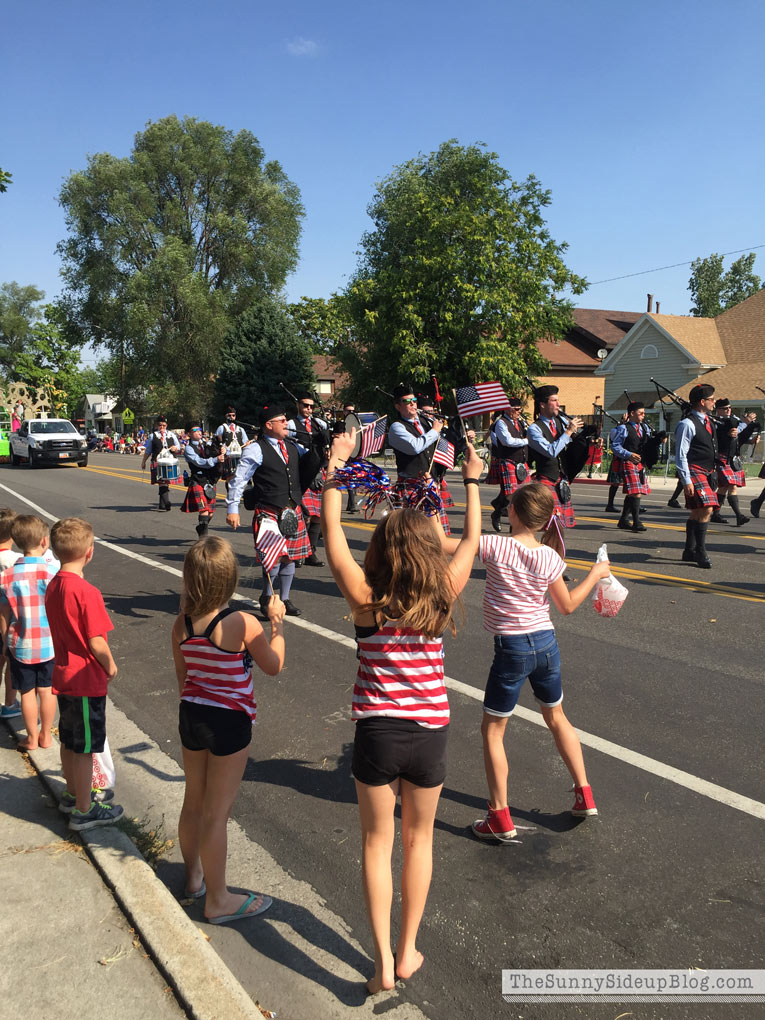 Our annual parade!  Great band music, pretty floats and taffy tossed in the streets for all.  Nothing quite compares to a good hometown parade.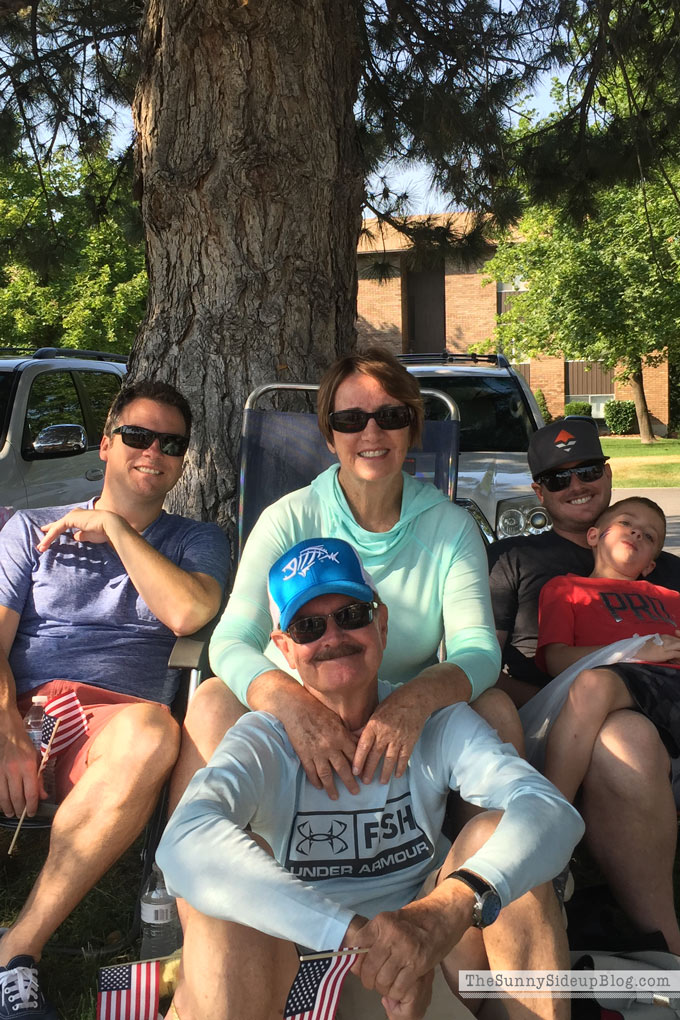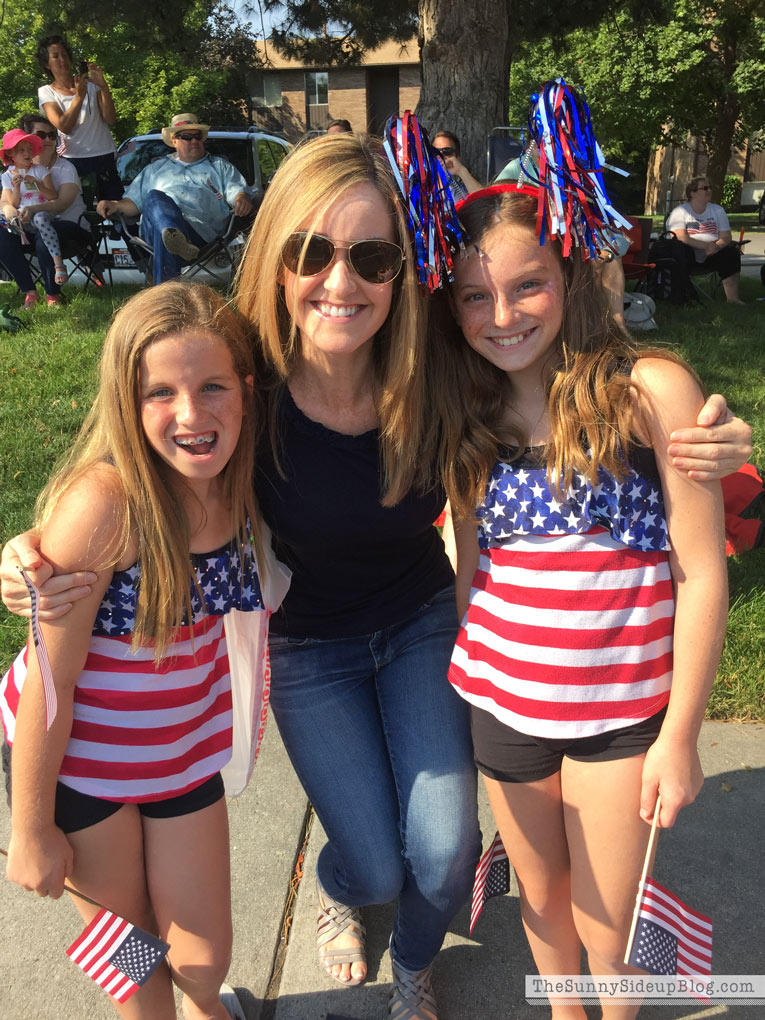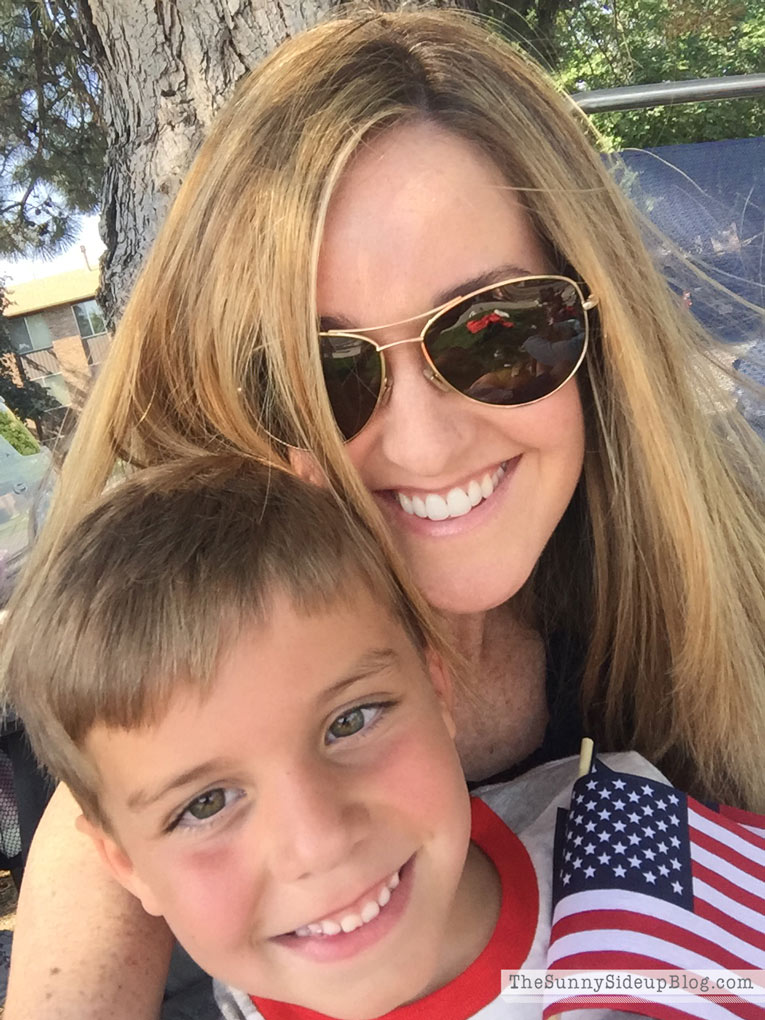 It was HOT.  And we almost melted.  But we loved it anyway.  Tradition!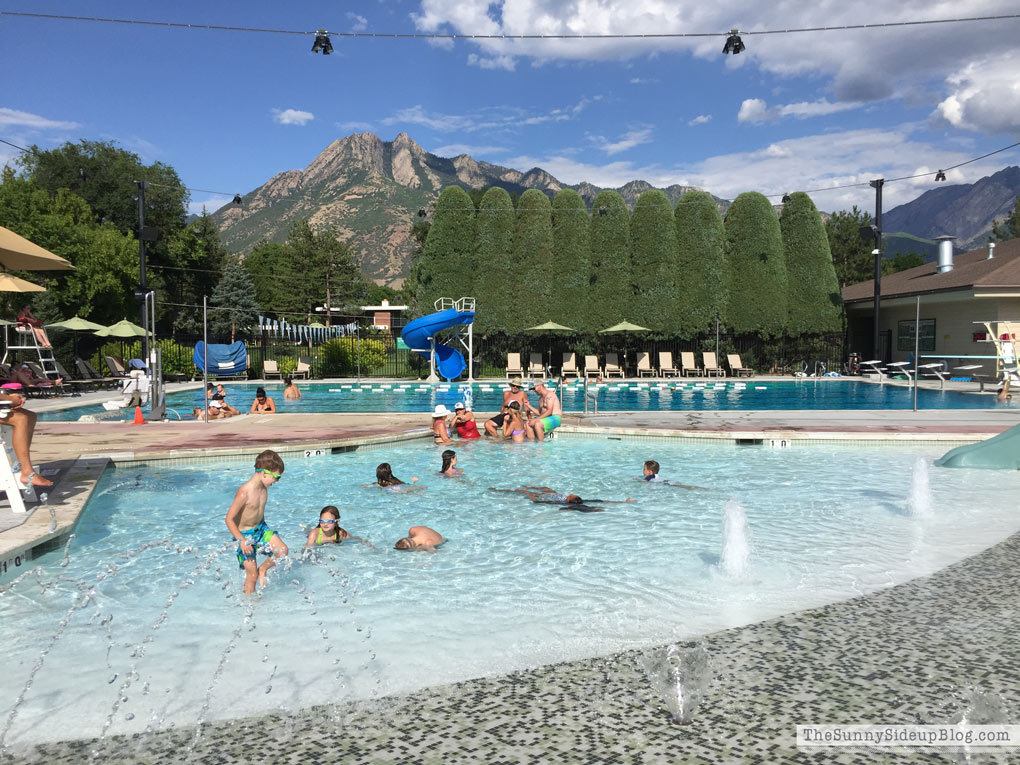 We hit the pool near my sister's house to cool off after.  Such a pretty pool with those beautiful Utah mountains in the background.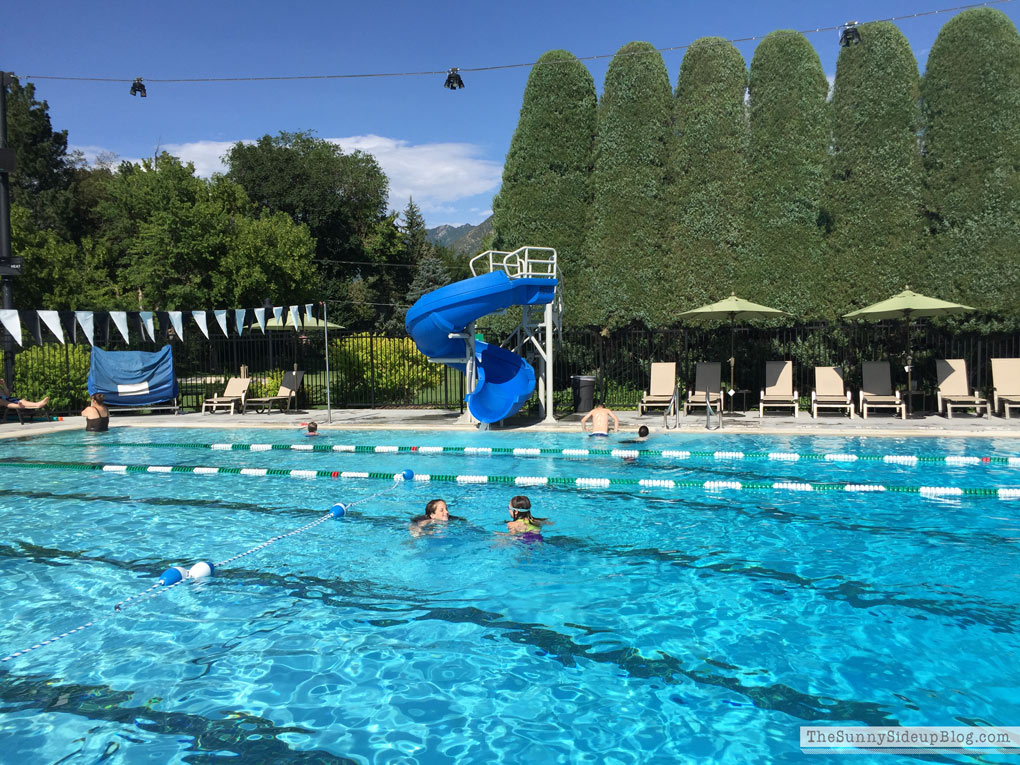 Cousins.  And best buds.


Then it was time to BBQ!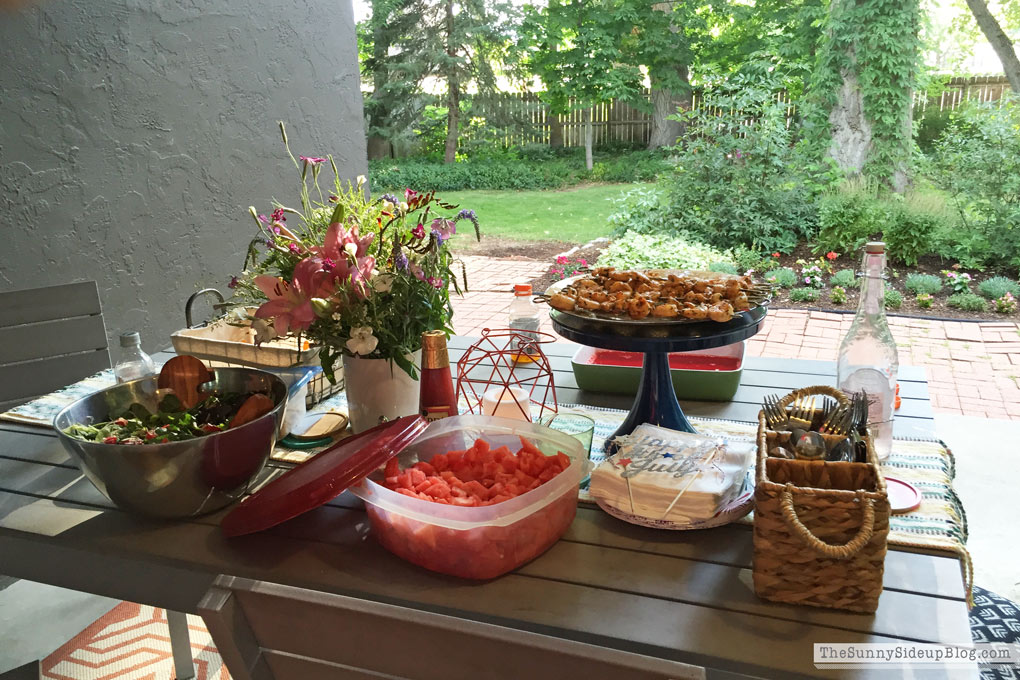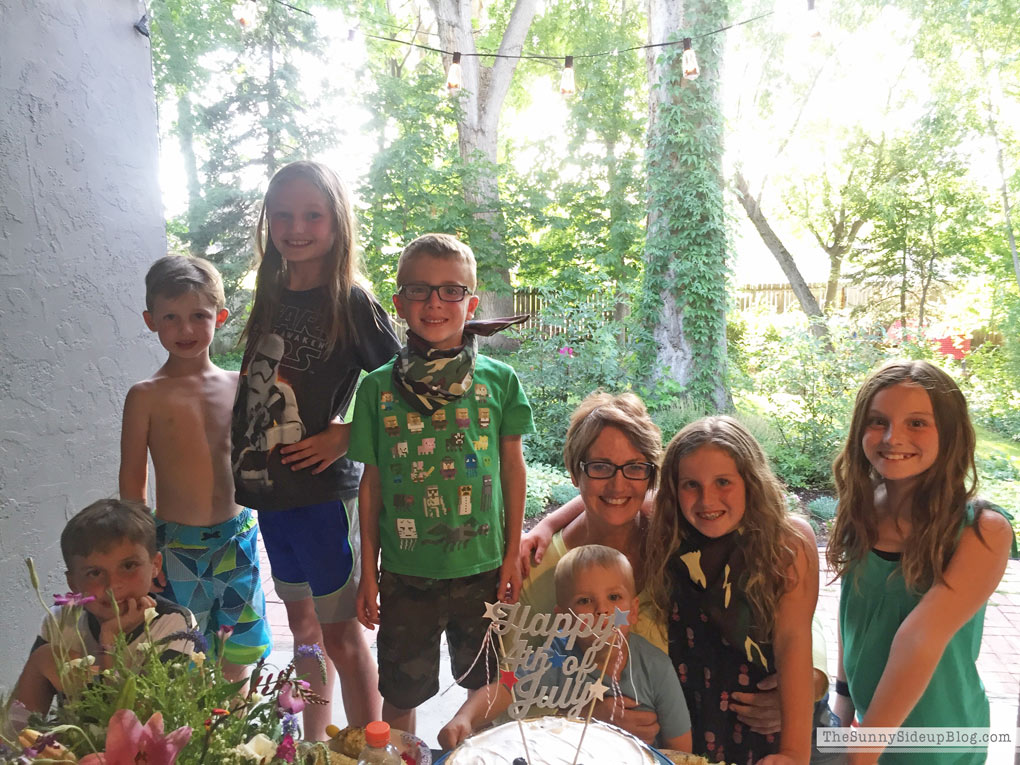 It's always such a treat to have the whole family together.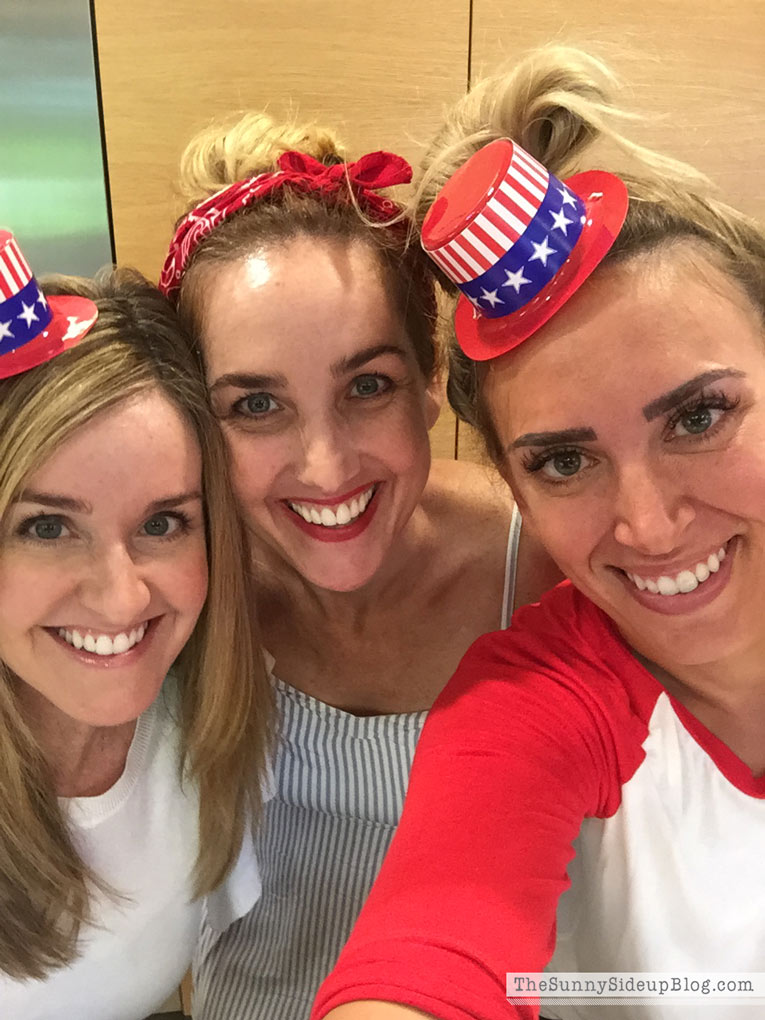 Spent lots of time with these two crazy sisters of mine.  The three of us get together and seriously laugh non-stop.  Our kids just roll their eyes.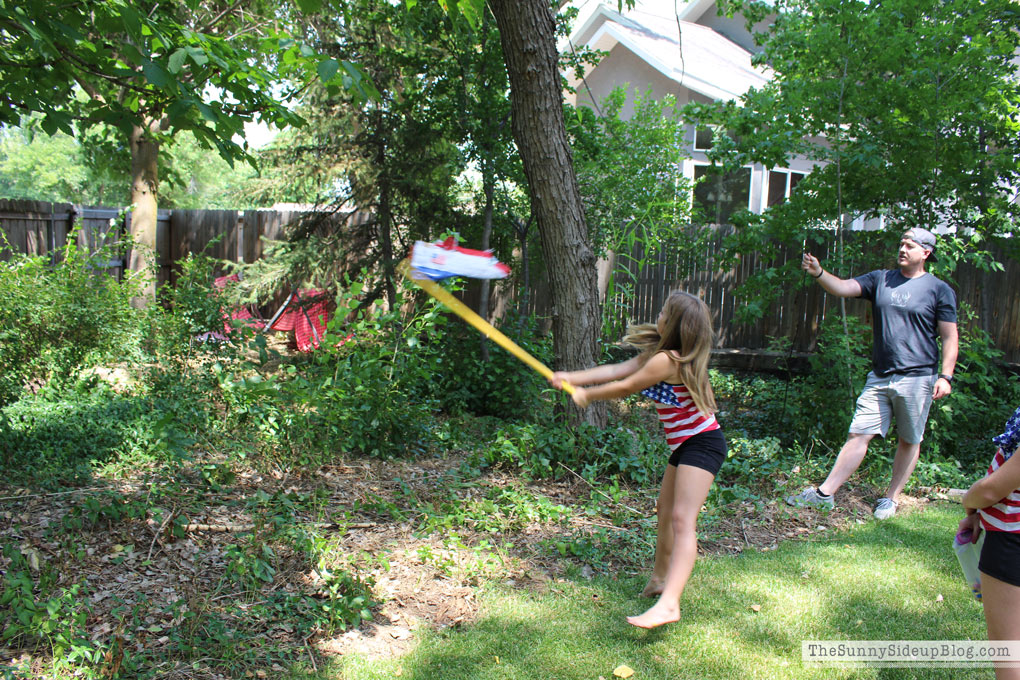 Annual piñata!  Aunt Carly filled it with only the GOOD stuff this year.


Post firework party after the main fireworks.  Love this pic of my boys.  (Notice my husband wearing his new updated wardrobe.  Hello babe.  Meet 2016.) ;)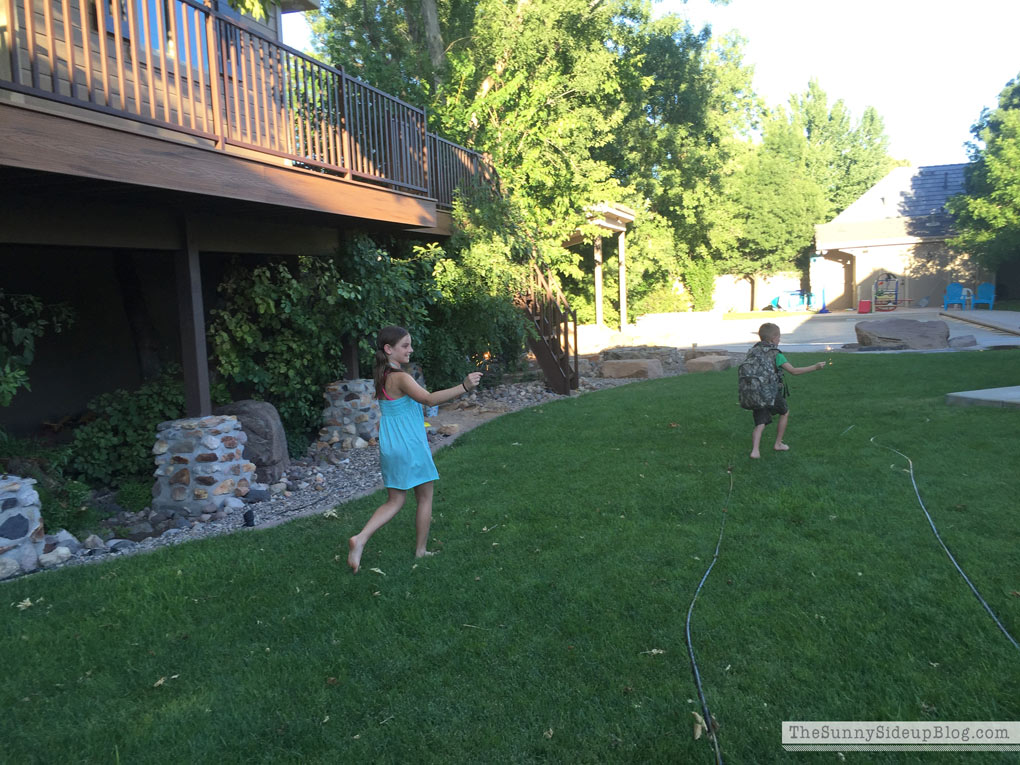 After the party in SLC we headed back to my mom's for a day to break up the long drive home to San Diego.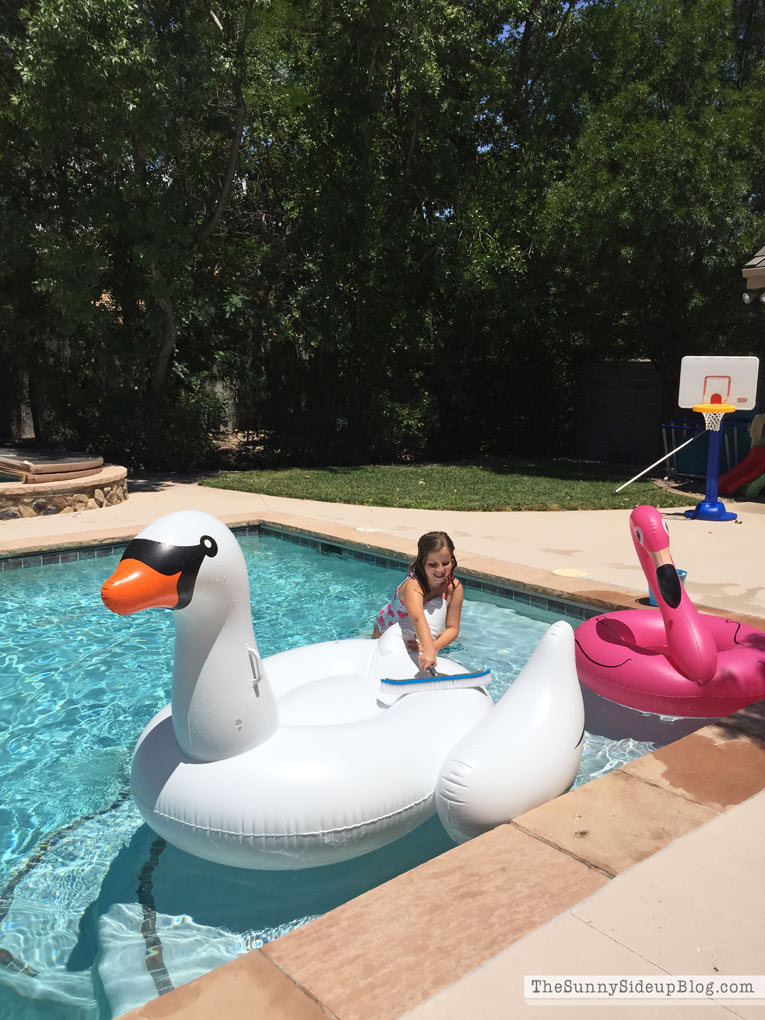 Ad gave the pool toys a good scrub.  Because who wants to sit on a dusty swan? #noquestionshesmine


Can't quite get enough of my little buddy and he couldn't get enough of this little canoe!  Such a fun idea for a pool.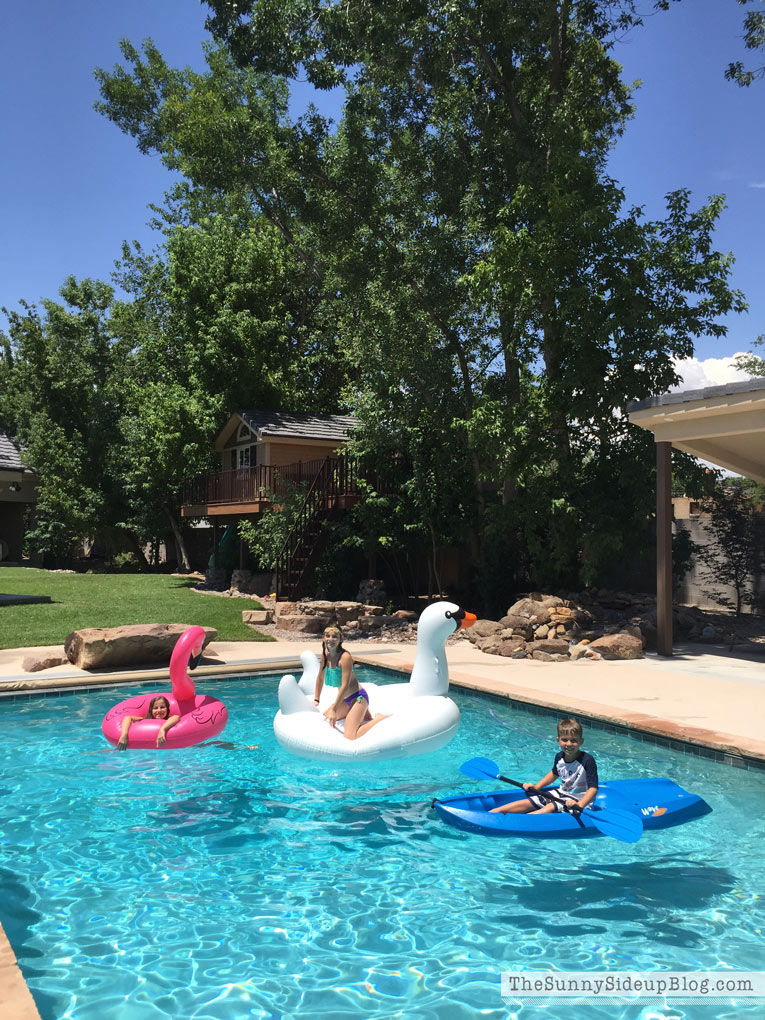 Nothing but smiles at grandma and grandpa's house.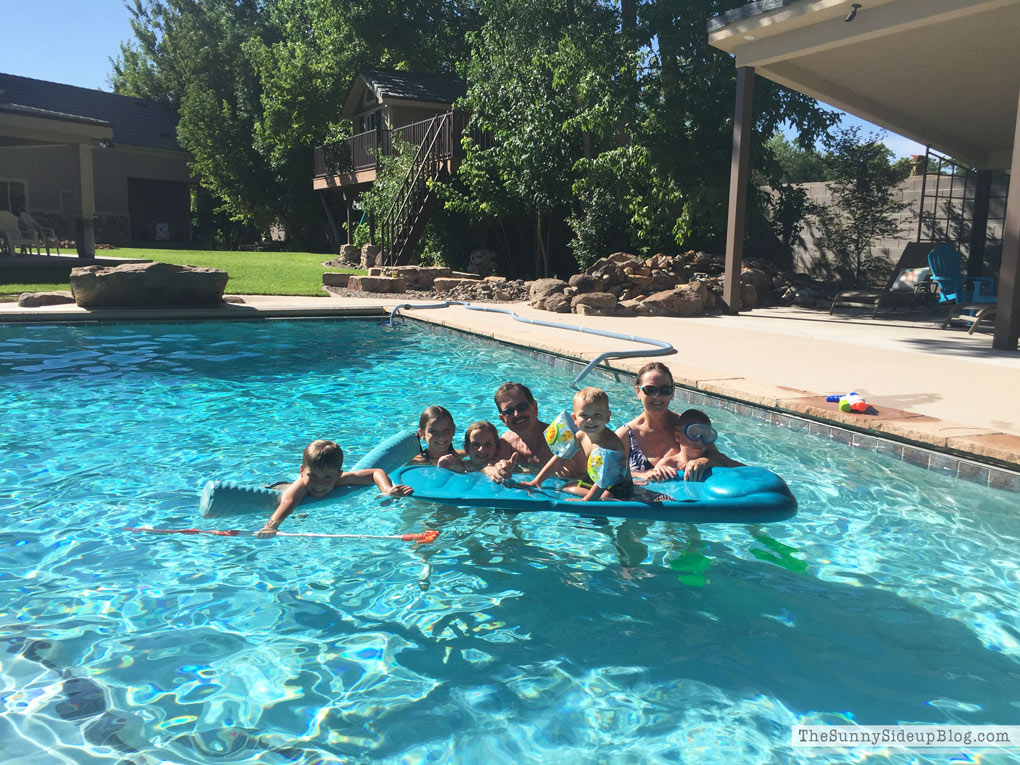 They seem to make life extra special.  :)
I was bummed to leave after such a fun trip, but we got home today and I walked in my house and instantly felt better.


One thing I always do before a trip is to clean my main living areas.  Not an easy thing to pull off because before a trip it's so busy getting my family packed and ready to leave.  Usually I'm up until 1 or 2 in the morning the night before we leave cleaning counters, wiping out my fridge and tossing anything that will go bad, emptying garbages and vacuuming floors.  But I'm always SO happy to come home to a clean house.  I tend to suffer from a bit of post-trip depression (especially after I've spent time with all of my family) and coming home to a clean house really helps with this.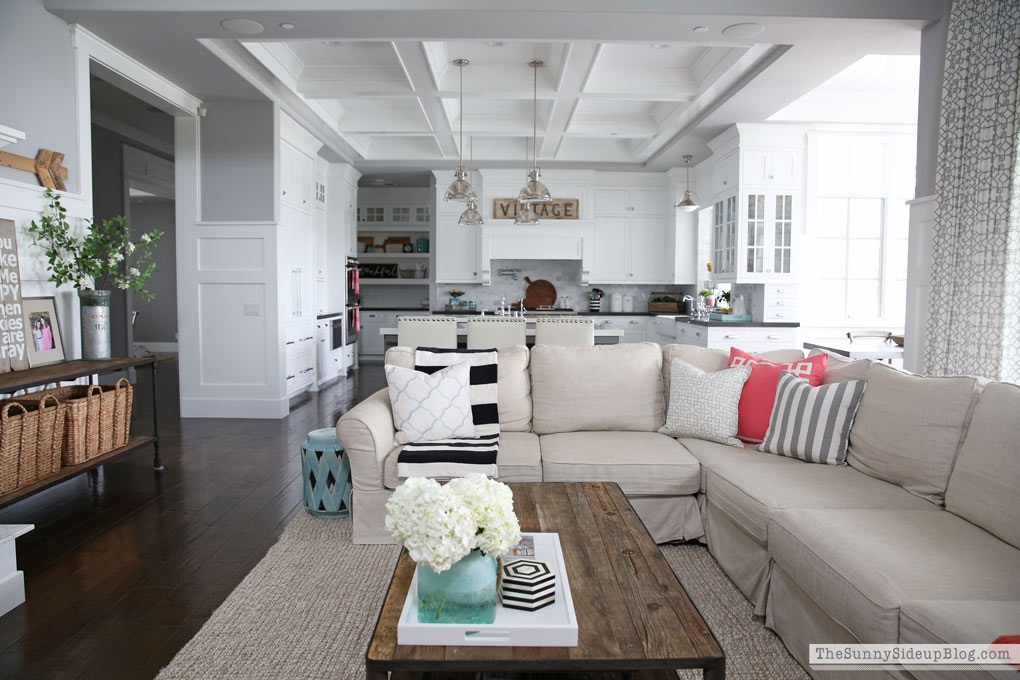 We are all tired after traveling and I need to unpack, do laundry, get groceries, clean out the day old chicken nuggets from the car… ;)  Coming home to a clean house cheers me up and helps me tackle that first day getting back in the swing of things.  Are you the same way?


I was also happy to come home to my new visual to-do list!  Usually after a trip it takes me a day or two to even remember what I was working on before I left.  Not this time!  One glance at my happy little sticky note chart and I'm back on track.


It's the little things in life.  :)
p.s.  If you missed my last fashion post Banana Republic is still having their big summer sale for a few more days!  Also I rounded up a few past related posts below if you are new here.  Happy shopping or reading or just enjoy your day. :)
Family Room Update and Sources
My Sister's House (Modern Decor)
*affiliate links used
xoxo, Erin