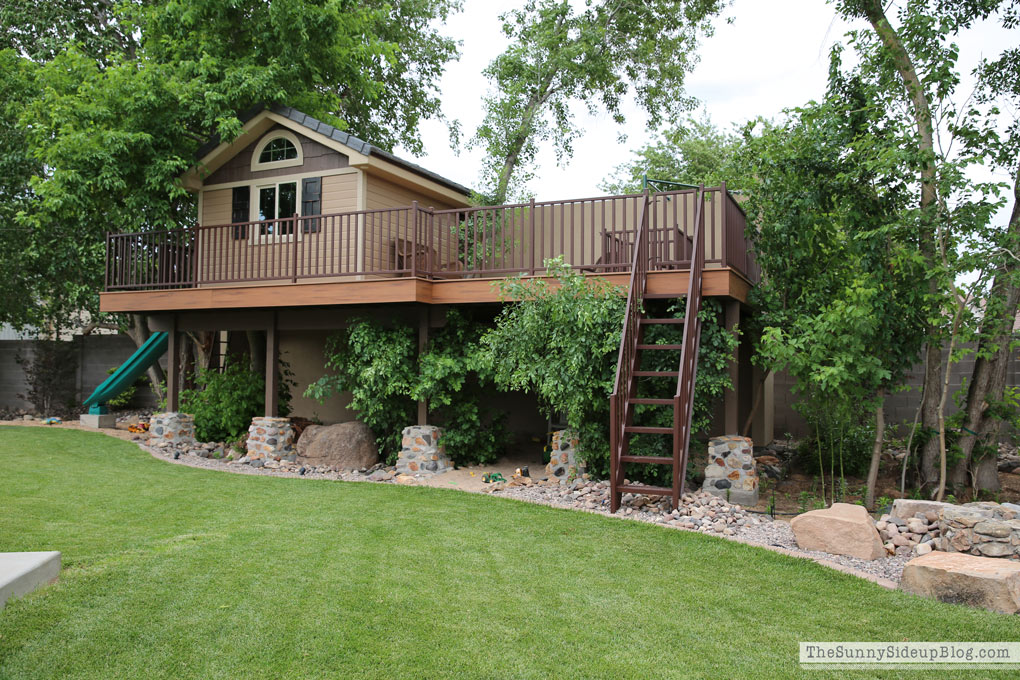 Some of you might remember not too long ago I shared in a post that my parents were featured on the Utah news sharing their fun treehouse.  (You can see the news clip HERE if you missed it.)  I promised I'd take pictures of the treehouse the next time I was at my parents, so the day after my mom's retirement party I snapped a few.  This treehouse is such a dream for all of us!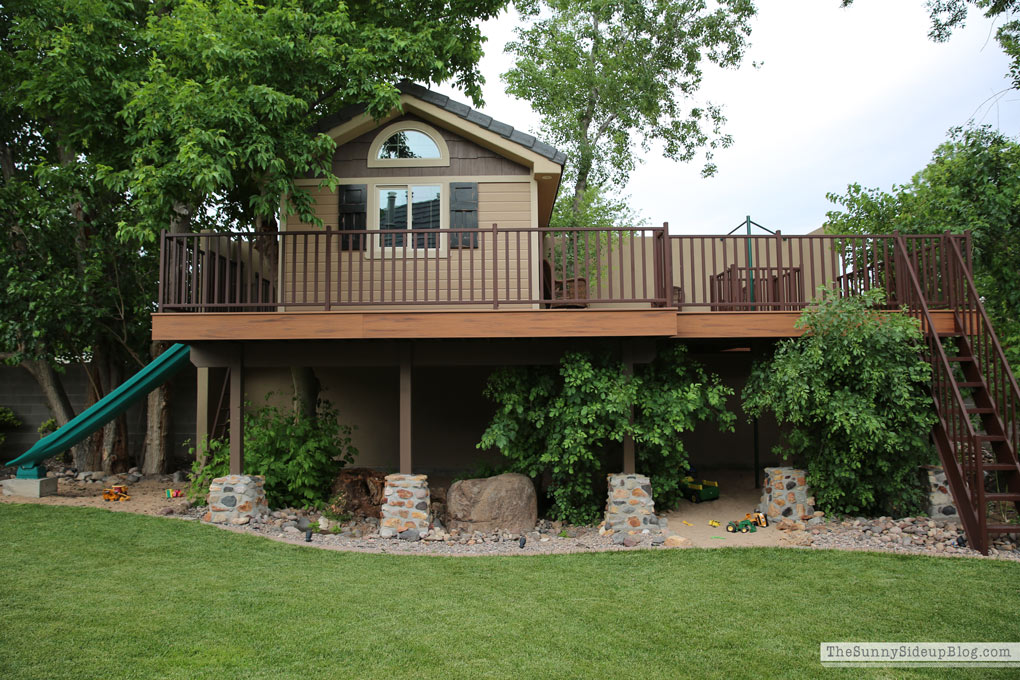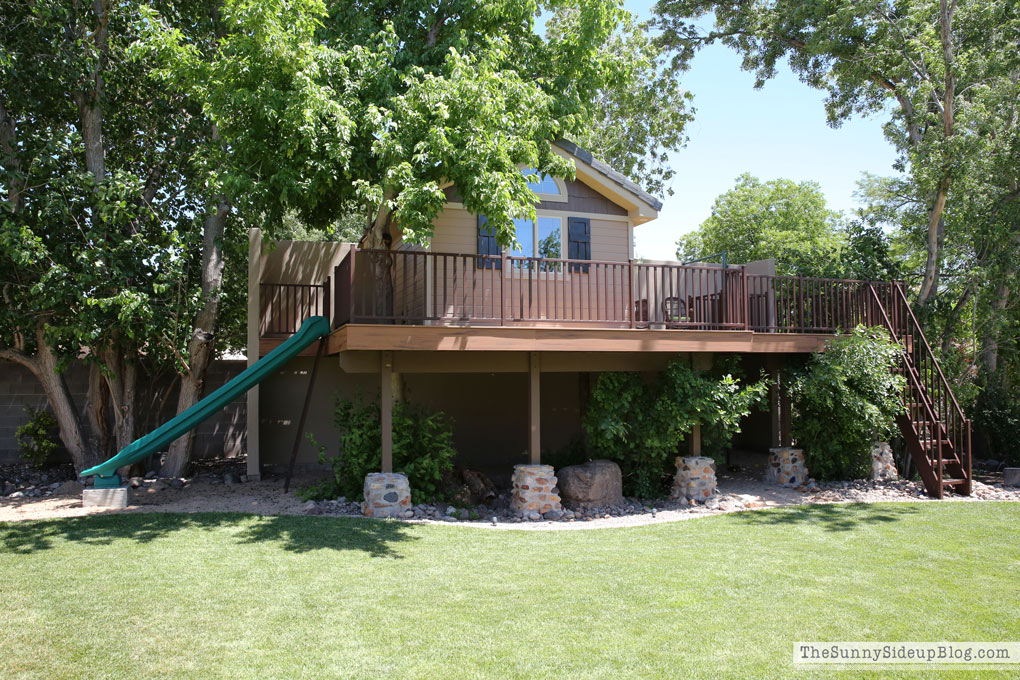 A cozy house nestled in the trees for non-stop play and imagination.  My kids and their cousins LOVE it.  How could they not!?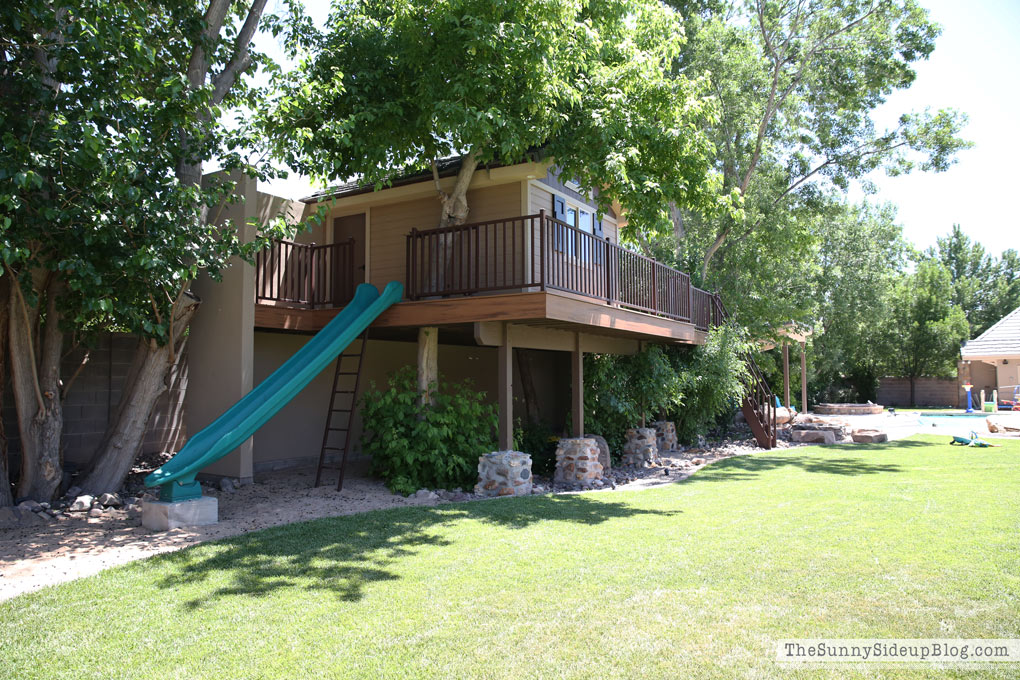 The top deck holds some simple outdoor furniture.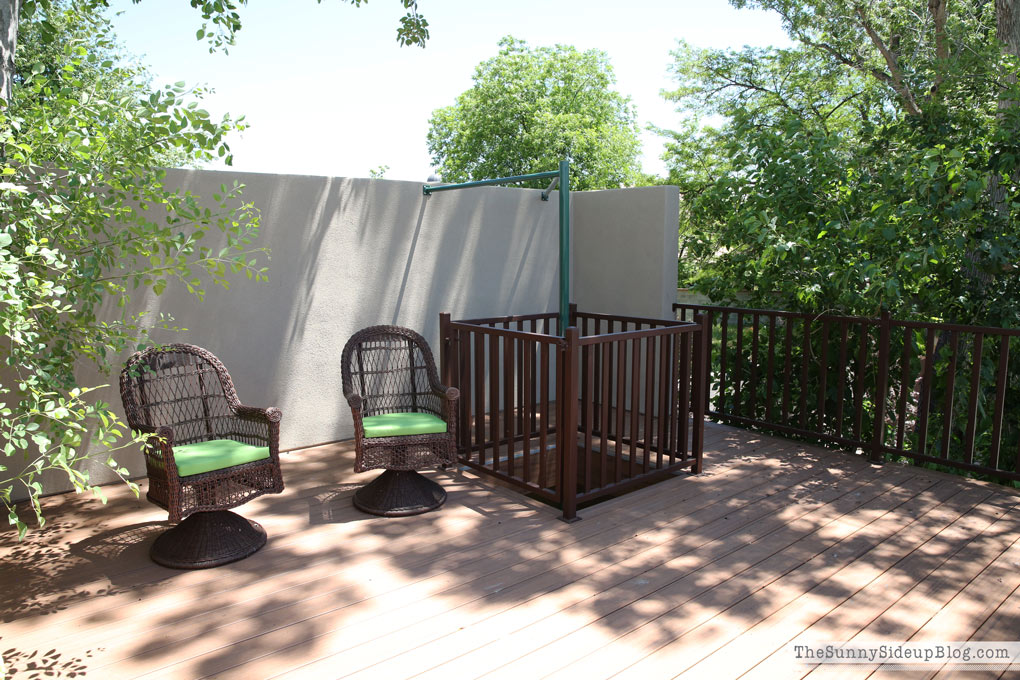 And the pole slide surrounded by a gate because.. safety first. :)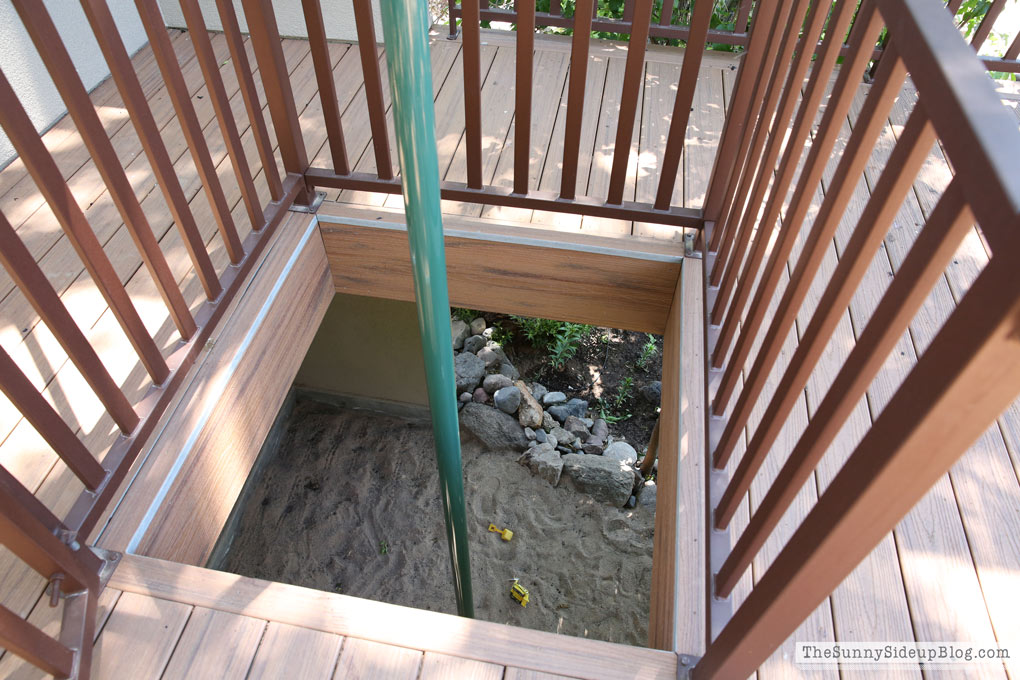 The pole slides into the sandpile.


A shady sandpile underneath the treehouse.  The perfect place to escape the summer heat.


All of the kids were playing inside when I snapped these pictures except my sweet little nephew.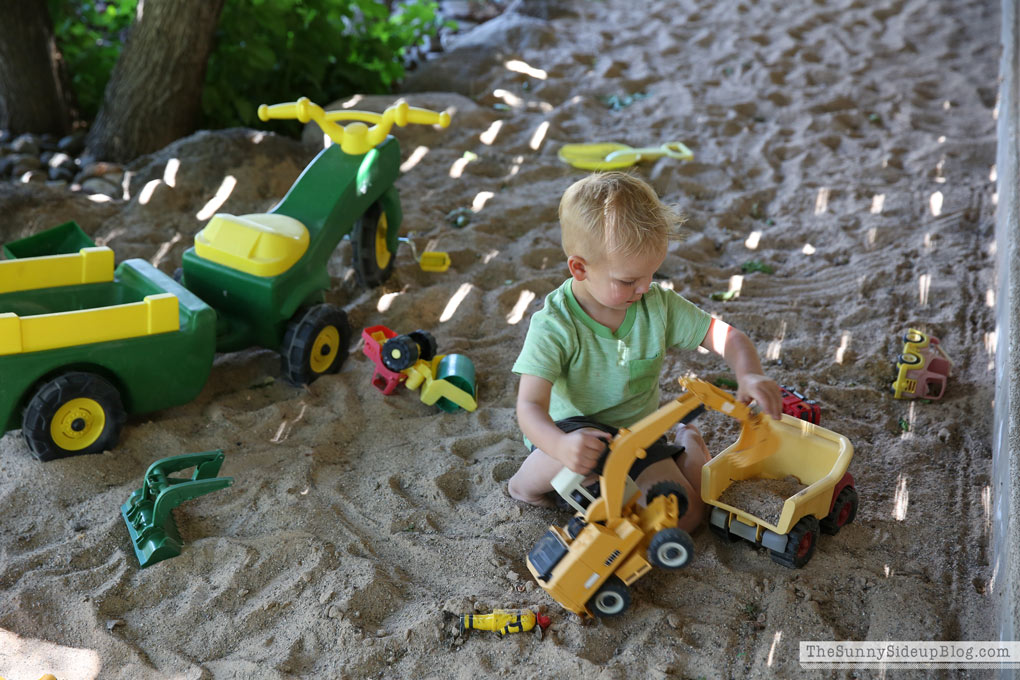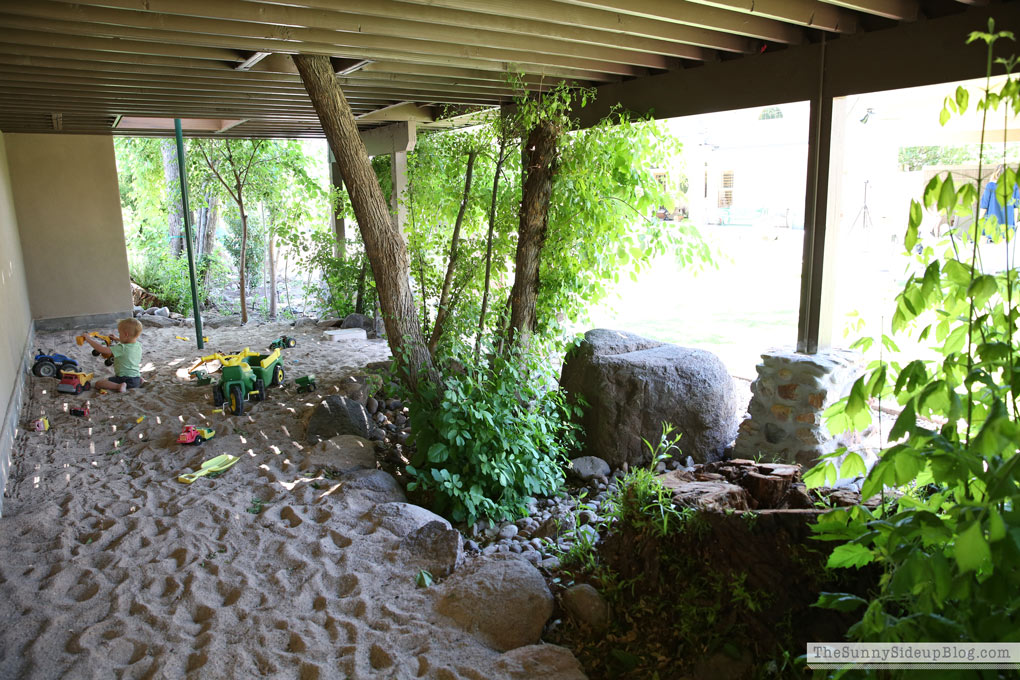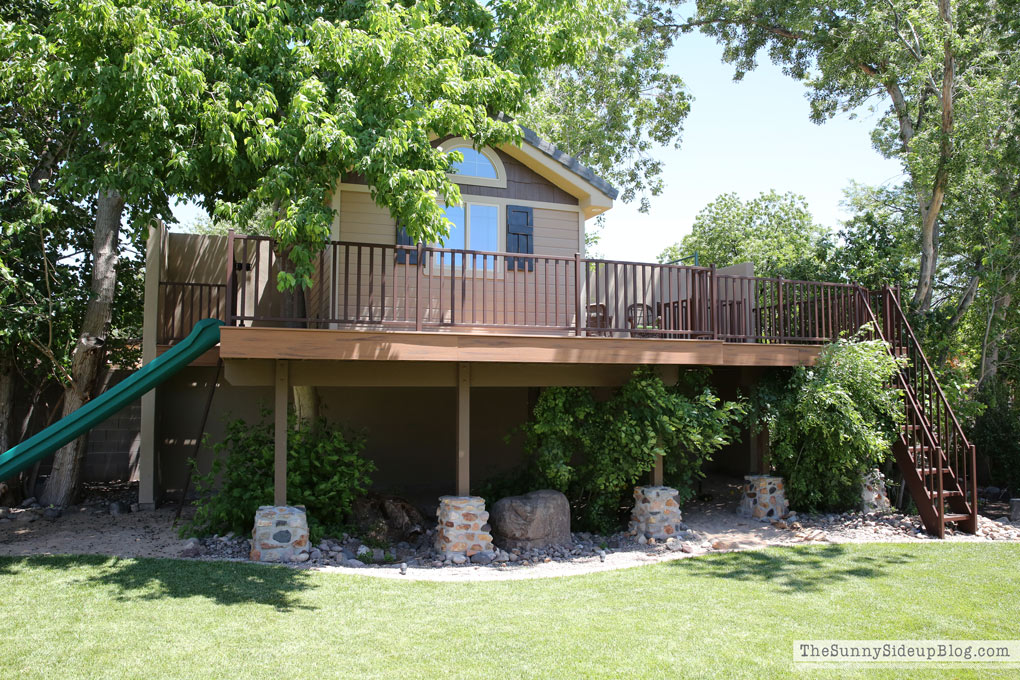 My dad designed the treehouse, helped build it and did all of the rock work on the pillars.  He doesn't work in construction.  This treehouse was just something he had been dreaming up in his head for a long time.  And my dad is just good at everything.  He's also incredibly humble and would hate that I just said that.  But it's true and this is my blog so I can say what I want.  Sorry, but not sorry dad.  ;)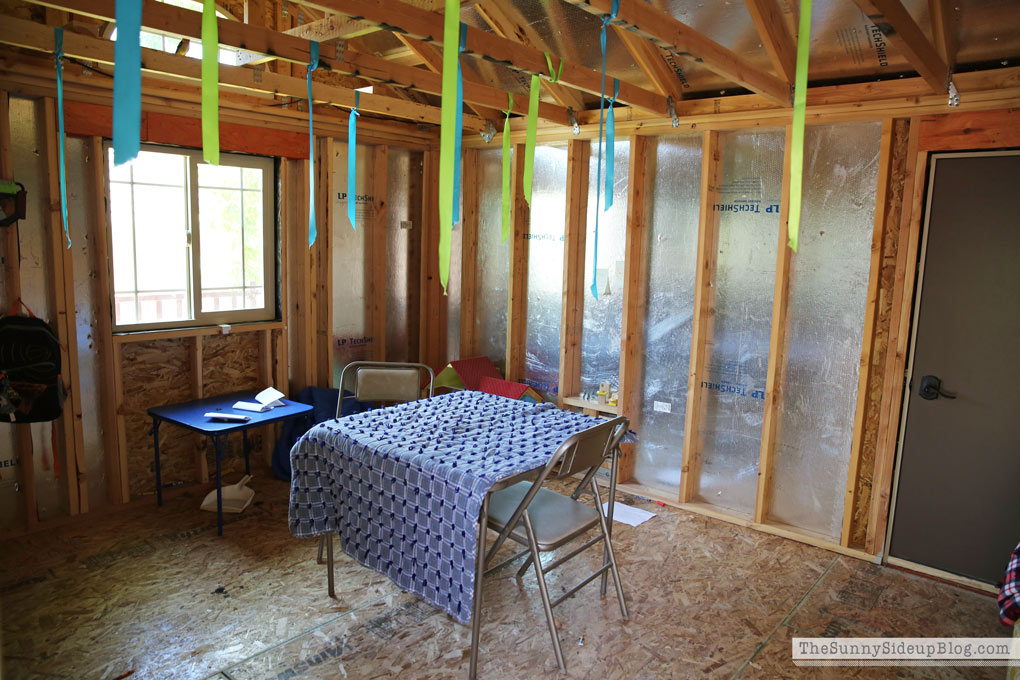 The inside isn't quite finished yet, but that hasn't stopped the kids from taking over and making it their own.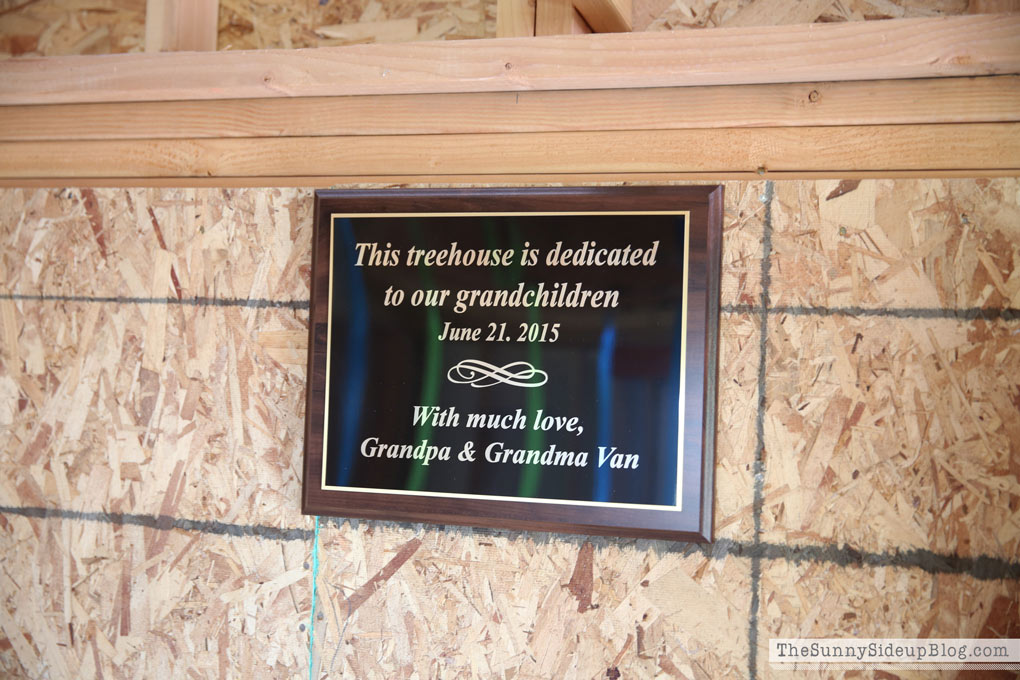 My parents had a plaque made to dedicate the treehouse to their grandkids.  I get a lump in my throat every time I look at it.


My dad planted flowers all around the treehouse (this yard is his baby!)  and I can't wait to see what it looks like when they are all blooming.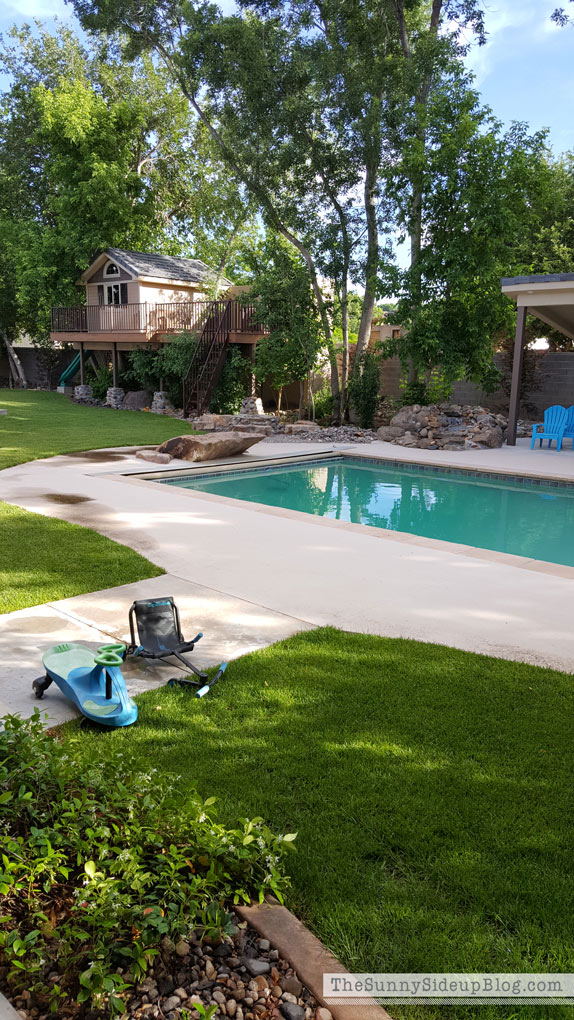 I didn't take many pics of the whole yard.  This is one my mom sent me in a text message a few weeks ago saying her yard was too quiet and to come and visit.  My crew definitely brings the noise. :)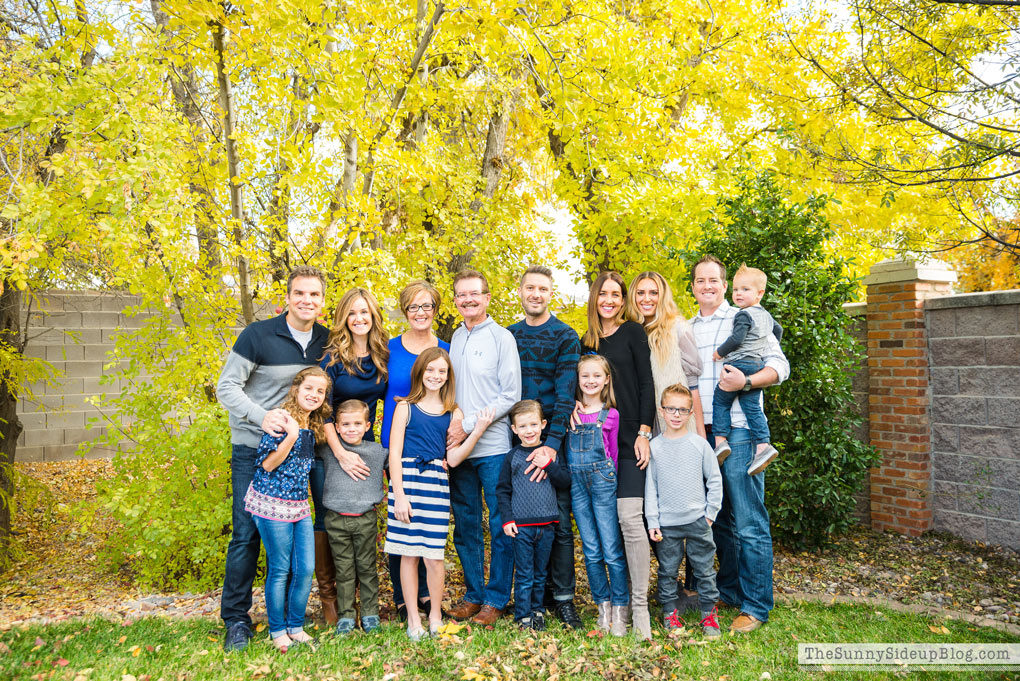 Last fall when we were all home for Thanksgiving we had some family pictures taken around the treehouse.  Nothing too planned or formal.  Just snapped a few while we were all together.  The leaves had turned such a pretty yellow and were just starting to fall.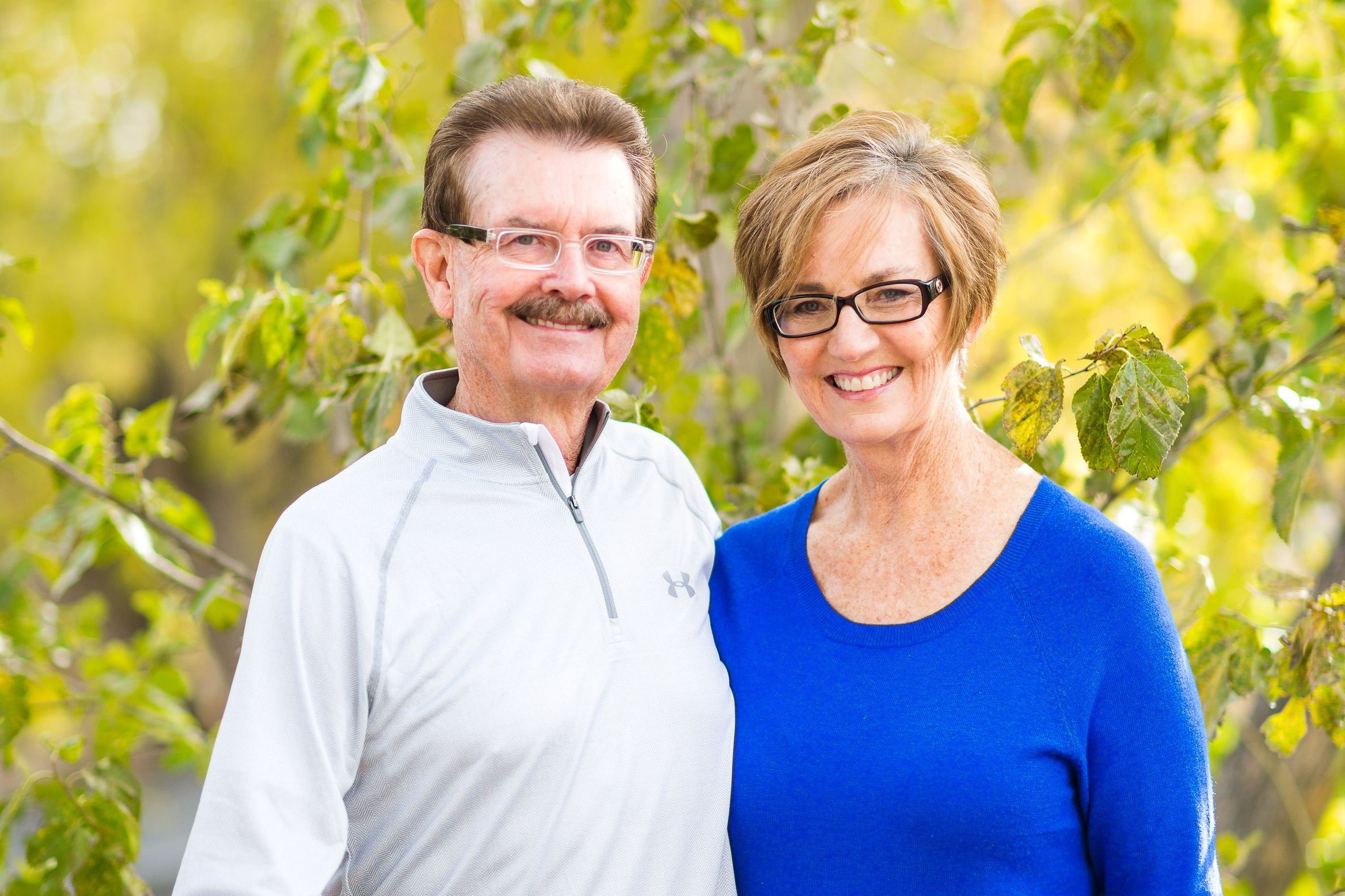 My cute parents.  Love them so much.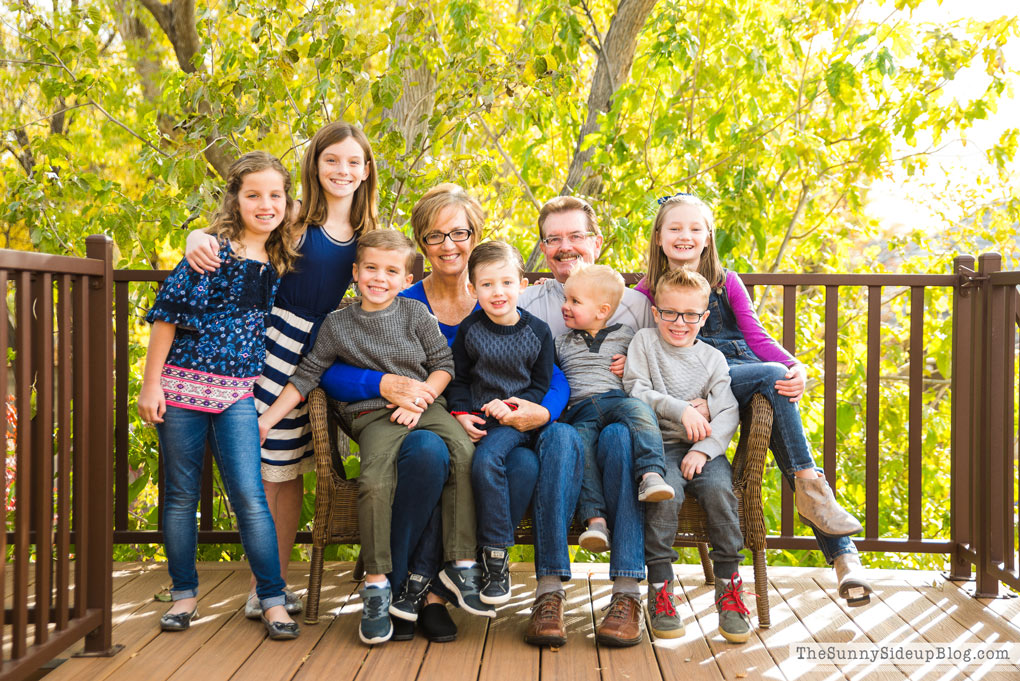 And I adore this pic of them with all of their grandkids.


We got a family picture on that same bench.  Either this bench is really small or I seriously should have laid off all the turkey.  ;)


These kids are in their happy place in the treehouse all together.  It's truly their favorite place to be.  My kids count down the days until they can head to the treehouse with their cousins.  Love this pic of little Finn trying to peek over the ledge. :)


And back to summertime!  I can't thank my parents enough for giving my kids such an amazing gift.  They will all have the best childhood memories of hours spent together playing in this treehouse.
And bonus.. hours of entertainment for the kids means that the grownups have more time to talk.  It's truly the gift that keeps on giving.  To everyone.
:)
xoxo, Erin