I have to share something so fun with you all today!  My parents were just on the news in Utah talking about the treehouse they've been building in their backyard!  It has been in progress for a while and I was going to take some pictures to share last time I was visiting them (remember when I helped with their new outdoor furniture!).  But I decided to wait on the pictures until the treehouse is finished so those will be coming.  My dad decided a few years ago that he wanted to build a treehouse for all of the grandkids and like most projects, this one kept getting bigger and better.  We tease my dad  that it's actually more of a luxury guest suite for the kids than a treehouse.  Ha!  My mom was so bummed we couldn't all be in town the weekend they filmed this.  My two nephews who live by my parents are in the clip and the other two kids are the news anchor's little ones.  When they mention dedicating the treehouse when the out of town kids come, that's us.  :)  We are going to have a dedication ceremony next time we are all in town together!  I will take some pictures to share then, but for now here is a fun clip of my cute parents and their treehouse on the news!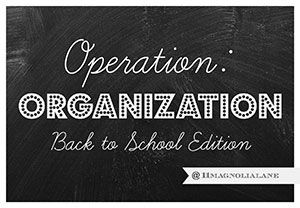 In other news, I'm over at 11 Magnolia Lane today sharing pics of my organized craft cupboard for their fun back to school organization series!  So many great posts lined up for their series to help us all get organized!  Whether you have kids going back to school or not, there are a lot of great ideas being shared.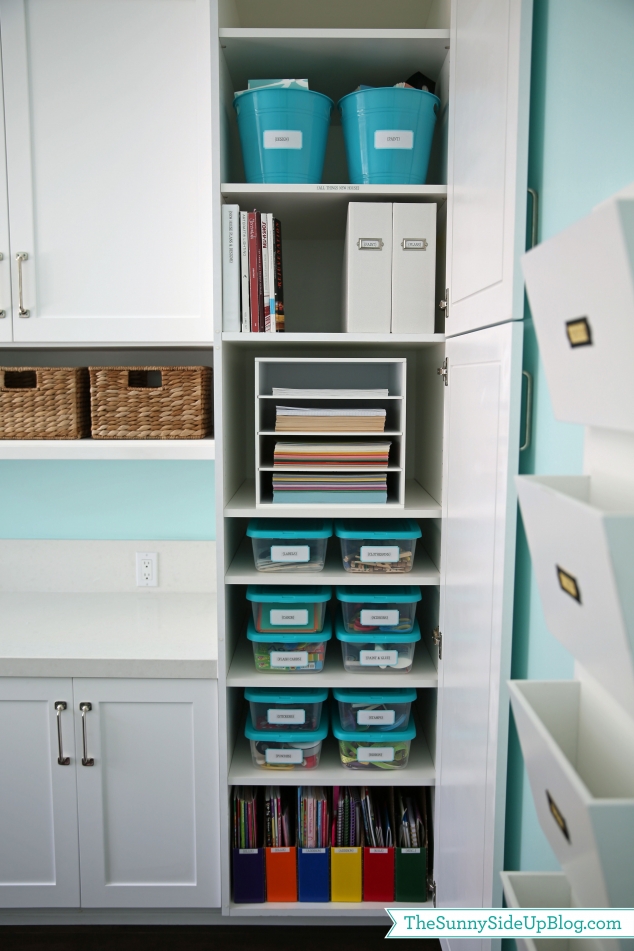 You can read my full post about how I organized this space here: Organized Craft/School Supplies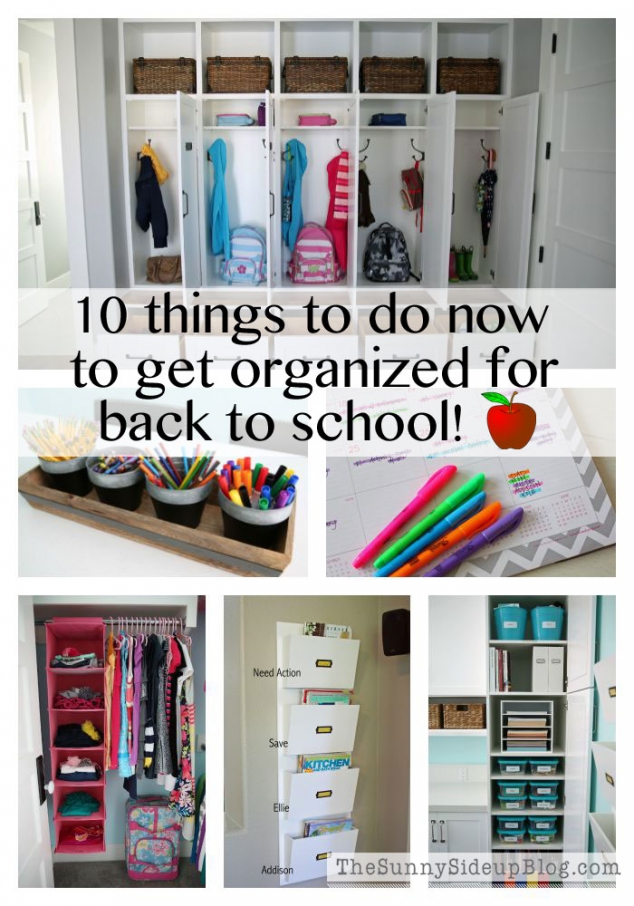 You can also read my post on 10 things to do now to get organized for back to school if you missed it!
K – that's it for today because my kids are in their suits waiting for me to take them to the beach for the last time this summer.  School starts on Monday!  I think we are all ready.  :)
Enjoy your day everyone!
xoxo, Erin