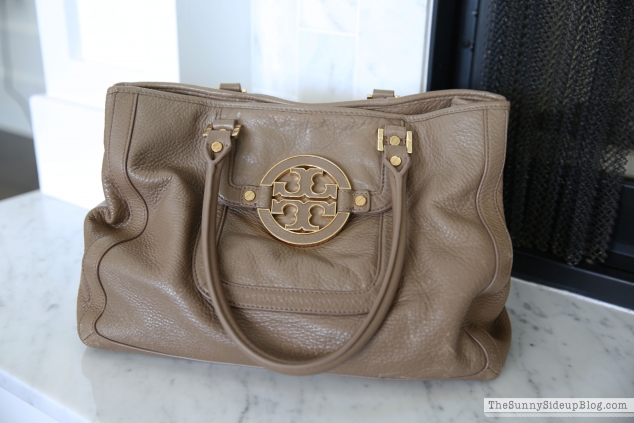 Now that we've talked about purse organization let's talk about fun handbags for Fall!
Several years ago my husband surprised me with this Tory Burch purse for Christmas.  I have to back up and say that in the past I've never spent much money on my purses/handbags.  I liked to switch them out often so I would always buy inexpensive bags.  In fact, I would buy such cheap handbags that at one point or another they would start to fray, a handle would tear, etc.  I was out to dinner with my husband once and my purse handle broke and he started teasing me for buying such cheap purses (especially since I have no problem spending too much money on other random things! Ha!).  That Christmas he surprised me with my Tory bag and it was LOVE at first sight – totally my style (I had always admired Tory Burch from afar!).  I was pretty impressed that he picked it out himself.  I still suspect he had a little help (I'm guessing my sister or his co-workers) but he takes full credit. ;)
Anyway, I have to say I have loved this bag so much.  Other than maybe using a cheap white purse for a few months in the summer, this bag has gone everywhere with me.  But like I mentioned, it's a few years old and I'm thinking this Fall is a great time to find a new staple.  I learned that if you invest in a nice bag that you really love it lasts a lot longer!  No broken handles on my Tory. ;)
I've been on a major purse hunt lately so I thought I'd share some of my favorites for Fall.  I'm having a really hard time deciding on one!


You can probably tell that my style is simple.  And I've always loved tan colored bags.  They are my favorite go with everything purses.  Because I loved my last bag so much I'm looking for something similar.  Tory Burch had a sale this week and a lot of the bags I was looking at have sold out!  I wasn't quick enough.  These are a few I'm still considering…
1- Perry Tote (sold out in this color but I love it in gray too!)
3- Brody Satchel It comes in a larger size too but not in the bark color.
4- This must have sold out too!  Overnight!  Definitely watching to see if it comes back.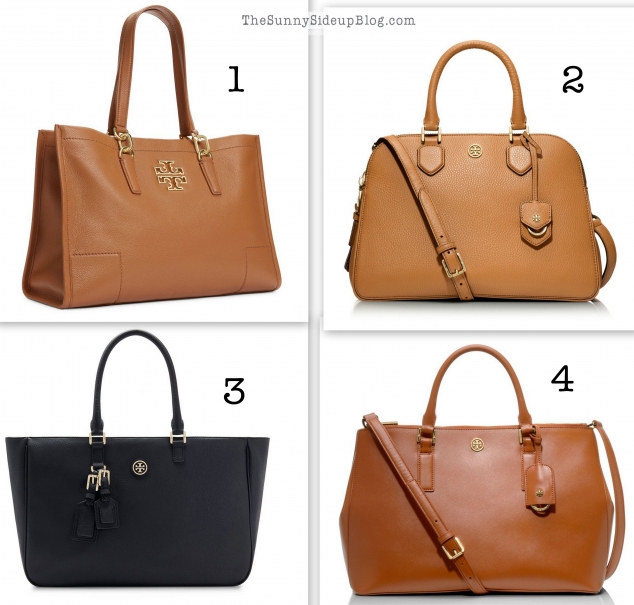 1- Britten Tote
2-Robinson Pebbled Triple Zip Satchel
3 & 4- Robinson Pebbled Square Tote – The two I pictured sold out so I linked to a similar bag.  I like it but most likely won't buy it because it only comes in black.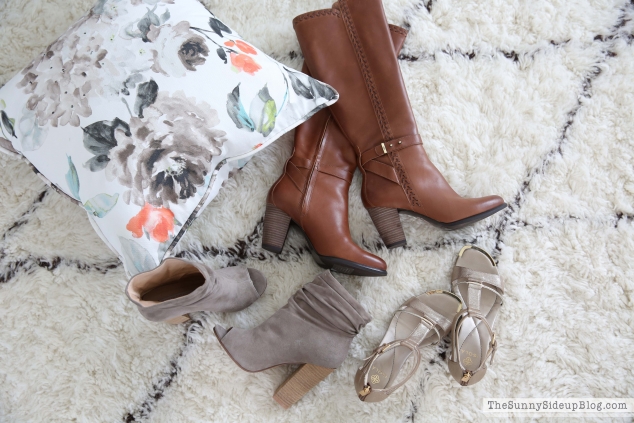 I think any of the above Tory bags would go so great with my new boots I bought during the Nordstrom sale!


I'm sure you noticed from my post on how I keep my purse organized that I'm obsessed with mint!  LOVE this reversible mint tote from Target!  A great price and it comes in lots of colors if you aren't as in love with mint as I am.  It looks so much more expensive than it is!  Another fun bag for Fall.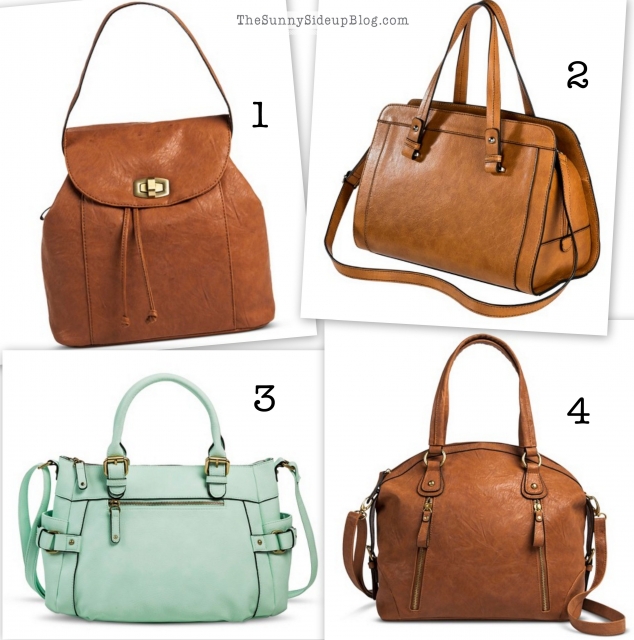 Speaking of fun Fall bags from Target, there are a few more that I love that look similar to the Torry bags if you aren't in the mood to spend a lot.  I can't guarantee that a handle won't snap eventually, but most likely not for a season or two and then you'll be in the mood to mix it up anyway.  See – great handbag logic, right?  :)
2-Merona Satchel handbag with crossbody strap
3- Merona Satchel handbag in mint
4- Satchel with zipper pockets


I also love this simple Solid Tote Handbag from Target.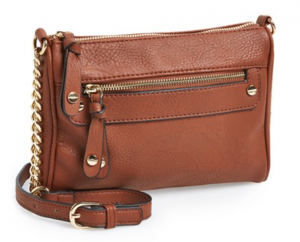 And this inexpensive BP Double Stud Crossbody Bag from Nordstroms.
If I don't stick with my norm, I might mix things up and go for a gray purse!  Another great neutral.  Most of these bags below come in other colors too if you aren't as crazy about grey as I am.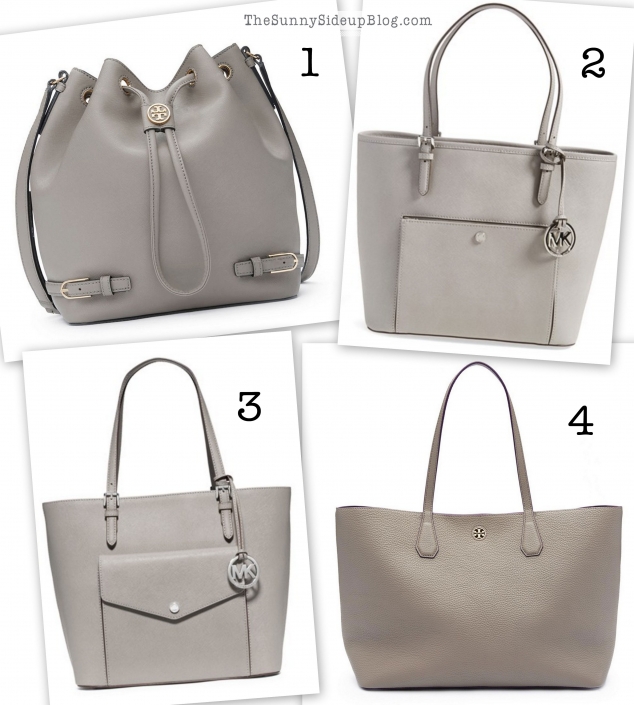 1- Robinson Buckle Bag
2- Michael Kors Snap Pocket Tote in Pearl Grey
3- Michael Kors Leather Snap Pocket Tote in Pearl Grey
4- Perry Tote


Of course black and white stripes are all the rage right now and like so many I fall hard when I see them!
1- Oversize Millie Geo Print Tote – love this large striped bag.  Perfect for a day or weekend trip!
2- Mini Larkin Graphic Tote – I found this on-line at Banana Republic and I think it's so different and fun.
3- Kate Spade striped wallet – Another wallet to add to my collection?  ;)


Another fun striped option that's only $20 and comes with a waterproof liner!  I love you Target.  This reminds me of the striped bins I use to organize toys in my playroom.

So yeah!  Tough decision, right!?  SO many fun bags I'm loving for Fall!  What's your favorite?


And could you tell I love mint and black and white stripes?  Or was that new to you?
;)
Happy handbag shopping everyone!
xoxo, Erin