*affiliate links used
Happy Friday! I hope you all had a great Thanksgiving! We just got done playing such a fun game with the kids tonight at my moms. It's called Left Center Right and we all got laughing so hard!  It's a fun, fast paced game that all ages can play.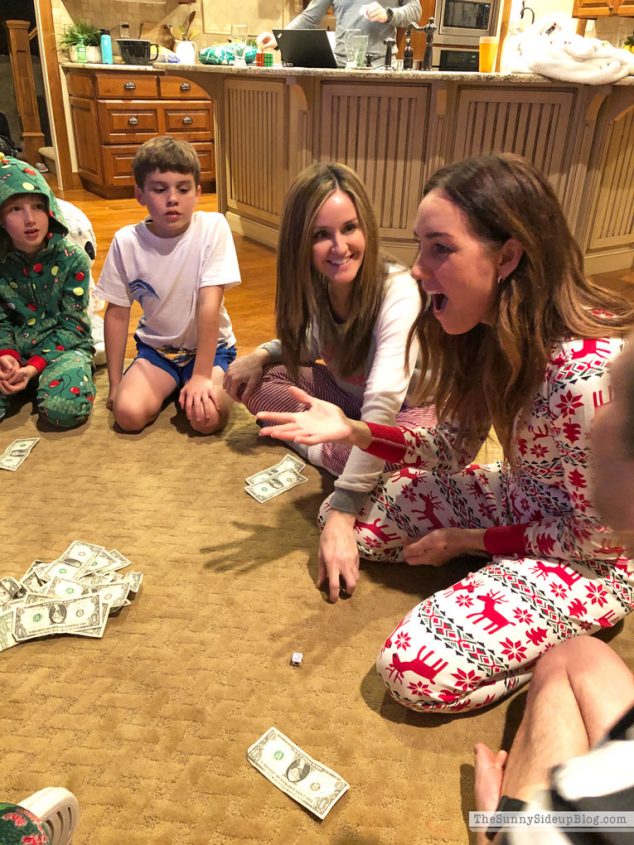 My mom snapped these quick when we were playing.  Someone goes home with all the money and I wish I could say it was me but not this time.  Man.. I was so close!  My kids loved this game so I have no doubt we'll be playing it a lot this holiday season.  What are some of your favorite family games?  I'd love to hear!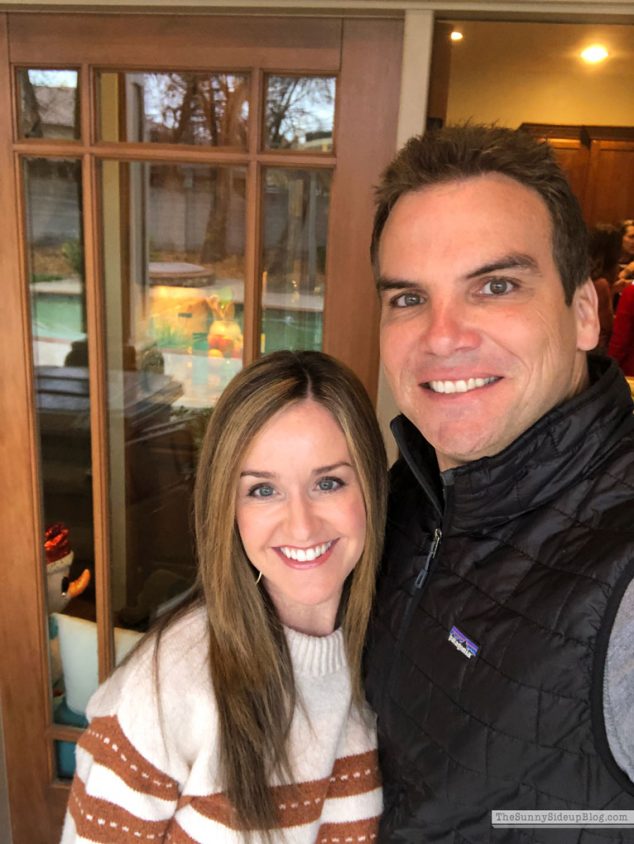 *Snapped this selfie right before we ate today.  Grateful for him. :) 
Today I'm sharing my gift ideas for MEN!  I'll also include a round-up of my other gift guides/favorite things below if you missed any to help you with your Black Friday holiday shopping.  It has made my day to hear from some of you that these gift guides have been helpful!  I love hearing about friends' favorite things too.  It's so fun sharing ideas so that we can all find holiday gifts that will be useful and meaningful to the people we love most!  Here are some things my husband and the other men in my life love along with a couple of gifts I'm picking up this year!  (I still need to share ideas for BOYS!  That will be my last gift guide and it's coming.) :)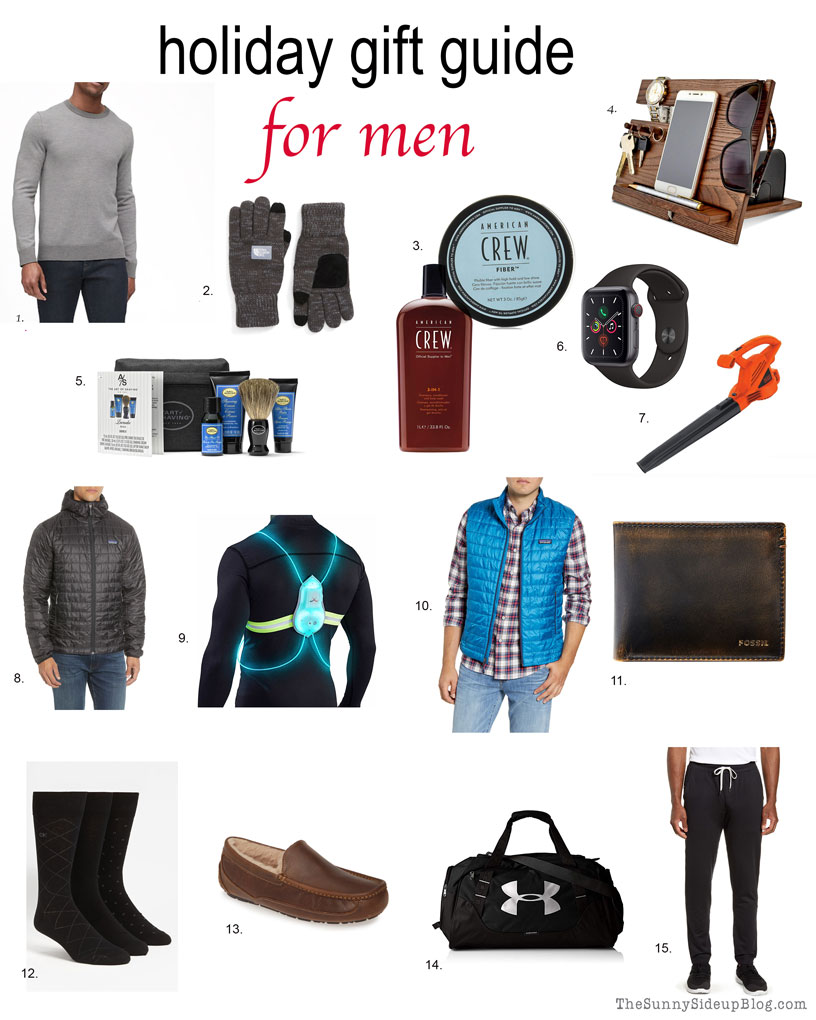 1 – Crew Neck Sweater – Kenny loves BR sweaters like this!  He also has and loves this sweater that's half off!
2 – Knit Tech Gloves – Warm gloves with touchscreen-friendly fingertips so you can still access your phone in the cold!
3 – Crew Hair Products – This is my husband's favorite for hair!  He is always trying new Crew products and loves them all but especially the 3-in-1 Shampoo/Conditioner/Body Wash and the Fiber Molding Creme.
4 – Wood Phone Docking Station/Organizer – Ordered this for my husband because he needs a place to consistently put all of these small items (key's, phone, watch) so that we aren't searching for where he set them down every other day!
5 – Travel Shaving Kit – I had heard great things about this brand of shaving products for men so I've been thinking about getting it for Kenny to try.  I read the reviews and it sounds like this kit is so small so now I'm looking at this Kiehls Starter Kit instead.  Do any of you have men in your life who use products like this?  Do they love them?  Kenny always just uses cheap shaving cream and I know he would love something nicer!
6 – Apple Watch – One of my husband's absolute favorite things!  He doesn't go anywhere without his Apple watch.  I asked my brother-in-law tonight what his favorite things are and his Apple watch was #1 on his list too so clearly a popular item!
7 – Leaf Blower (here/here) – My dad loves his Leaf Blower!  I linked to two great options.
8 – Nano Puff Water Resistant Jacket – Thinking we need to try this jacket since the vest has been such a hit!
9 – Reflective Vest for Running or Cycling – Kenny wears a similar vest every evening because he runs in the dark.  I love that this vest is so light weight and comfortable and there is NO WAY people aren't going to see you running in this.  The reviews are great so we'll be giving this a try.  If you run or bike in the dark please wear something like this!  Safety first. There's my mom moment for the day. ;)
10 – Patagonia Nano Puff Vest – Hands down my husband's favorite thing in this world!  He LIVES in this vest (wore it today as you can see pictured above!) and all he wants for Christmas this year is the same vest in another color!  Done and done. :)
11 – Fossil Wallet – I love Fossil wallets and have given them to my dad, husband and brother for gifts!
12 – Dress Socks – You can't go wrong with new socks.  Not the most exciting gift but always appreciated. :)
13 – Ugg Leather Slippers – Such a fun gift for any man in your life!  You just can't get better than cozy Ugg slippers this time of year.
14 – Under Armour Duffle Gym Bag – This gym back is on sale and has great reviews!  Perfect for so many occasions.  It comes in lots of colors and sizes so I also picked one up for each of my girls for sleepovers!
15 – Slim Fit Jogger Pants – Vuori has become one of my favorite brands for women's lounge pants and joggers.  I thought I'd try a pair for Kenny and see if he loves them as much as I do!
If you missed any previous gift guides OR my 2019 Favorite Things post I'll add links below.  SO many of these items I've recommended are now on sale!  Woot woot!  Happy shopping. :)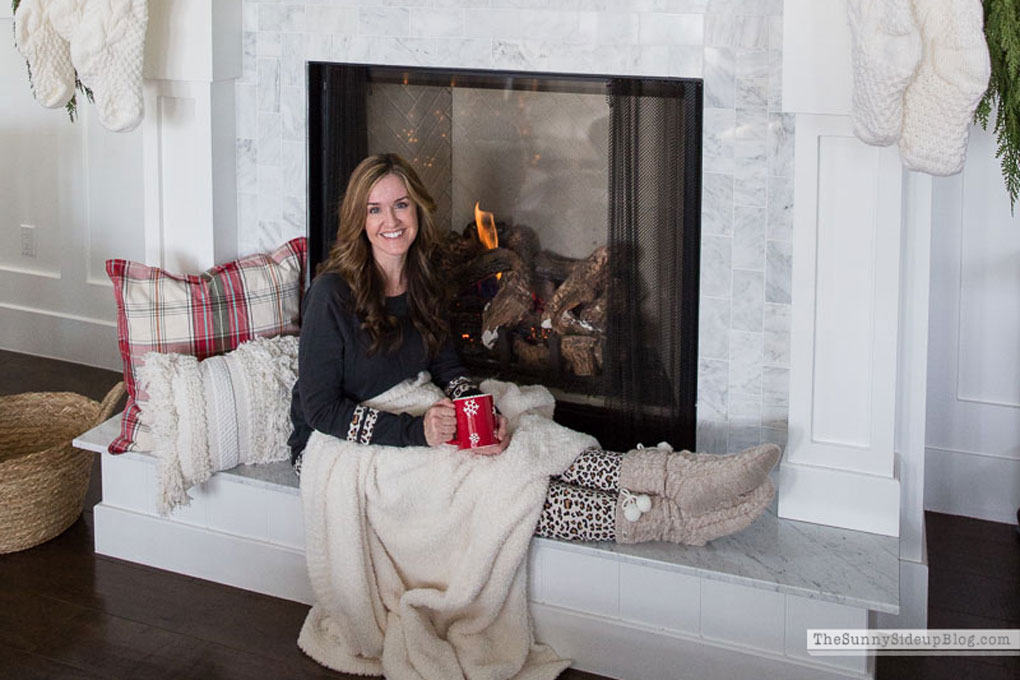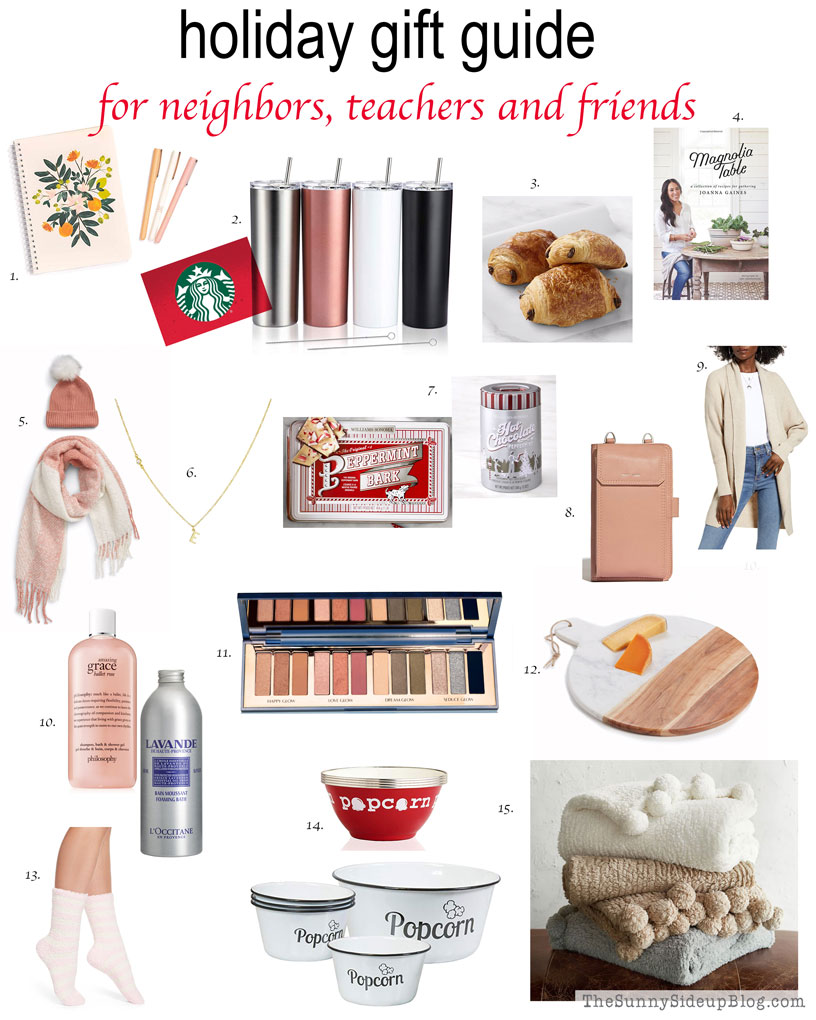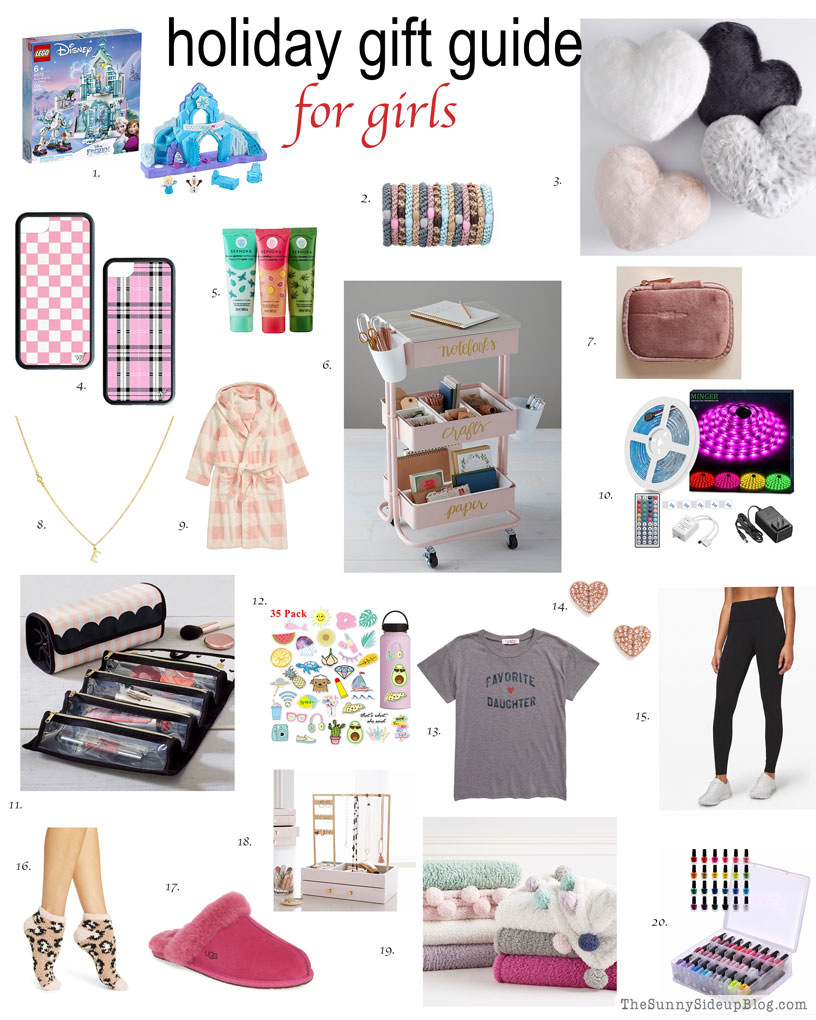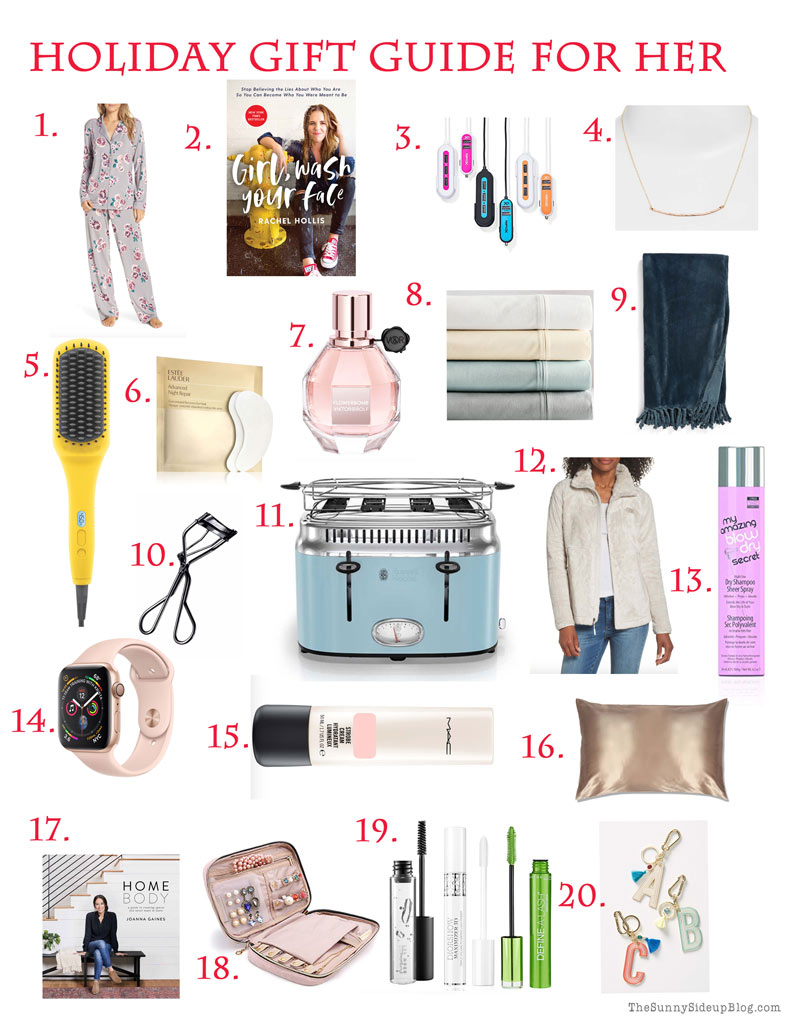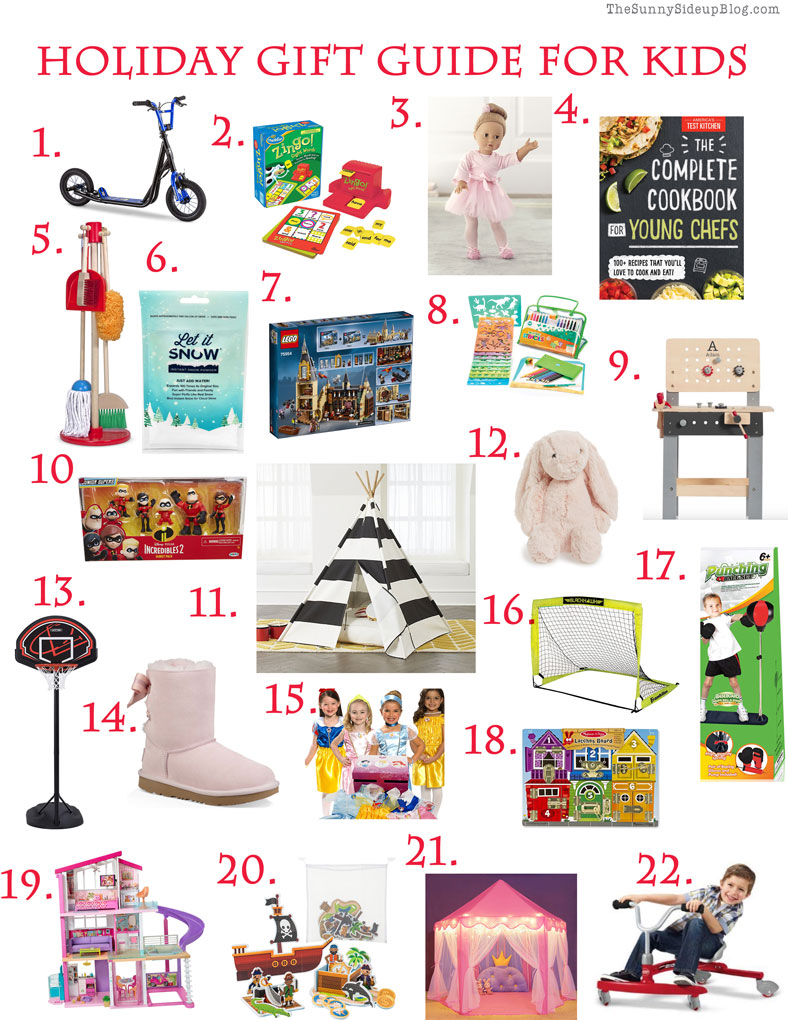 xoxo, Erin