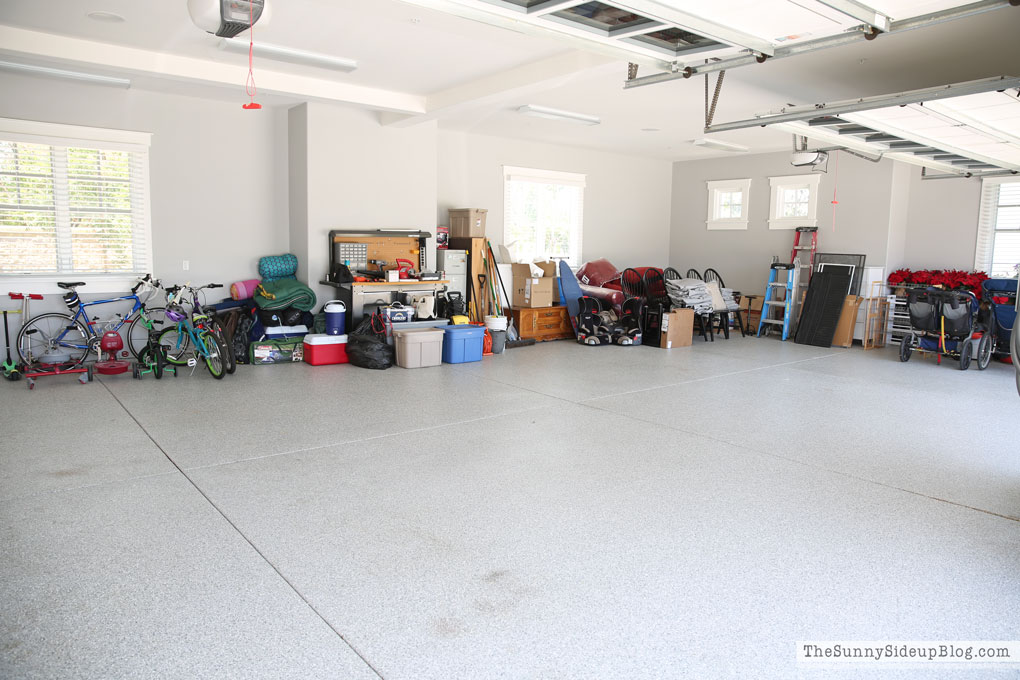 Time to share another garage organization update with all of you.  Garage organization take 2!  You might remember in my first garage organization post I majorly purged half of our stuff and then semi organized everything we wanted to keep by placing it around the perimeter of our garage.  We also reached out to a local garage cabinet store and spent some time figuring out how to best use this space and then designed some garage built-ins.  Built-ins!  Whenever I hear the word built-ins I feel instantly happy.  You too?  See… that's why we all get along so well. :)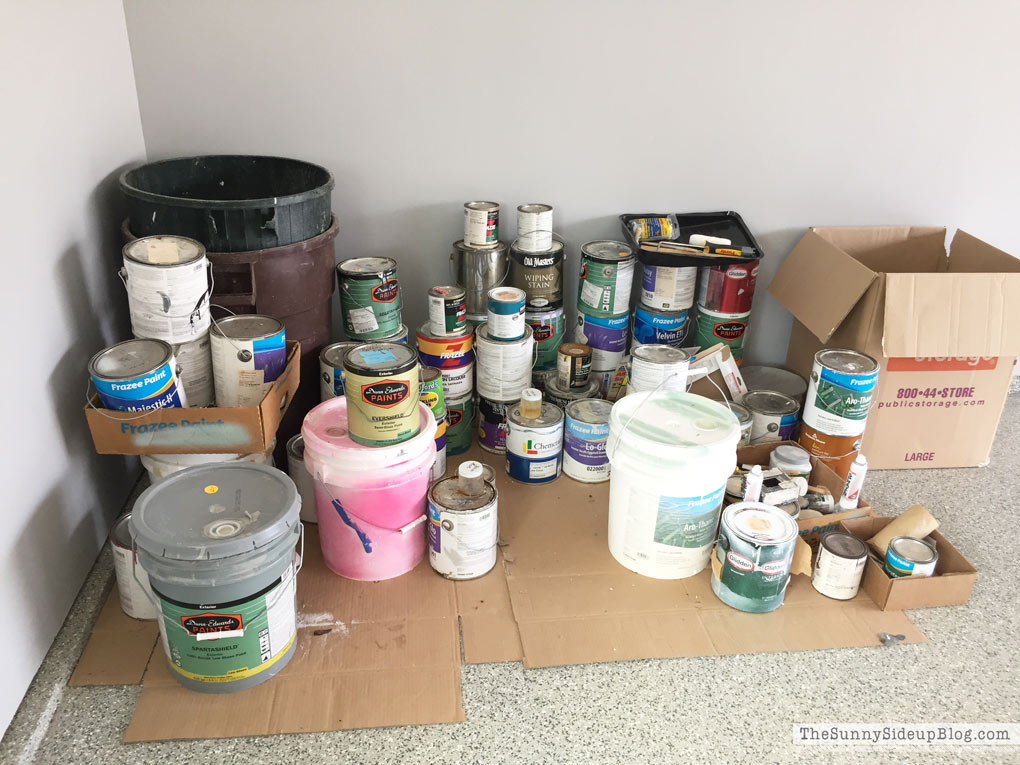 But before the built-ins could be installed we had to do more cleaning and purging.  Oh my word.  What a project this garage has been!  This pile of paint left over from building was the first thing I had to sort through.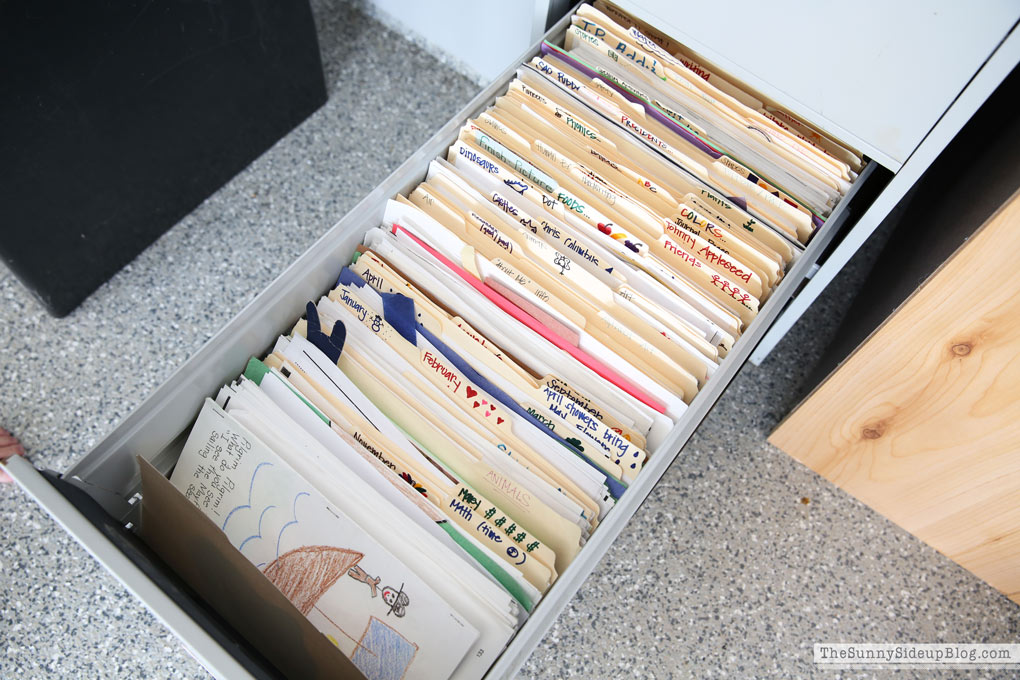 Next was a whole filing cabinet full of my old teaching files.  Little by little I got rid of even more stuff than I had the first time.  I really only want things in this garage we are actually going to use!


Then we started pulling everything out.  This is the best way to really give your garage a good cleaning.  I used to do this in our previous house at least once a year.  Pull everything out, sort, toss, sweep, etc.


The neighbors love it. ;)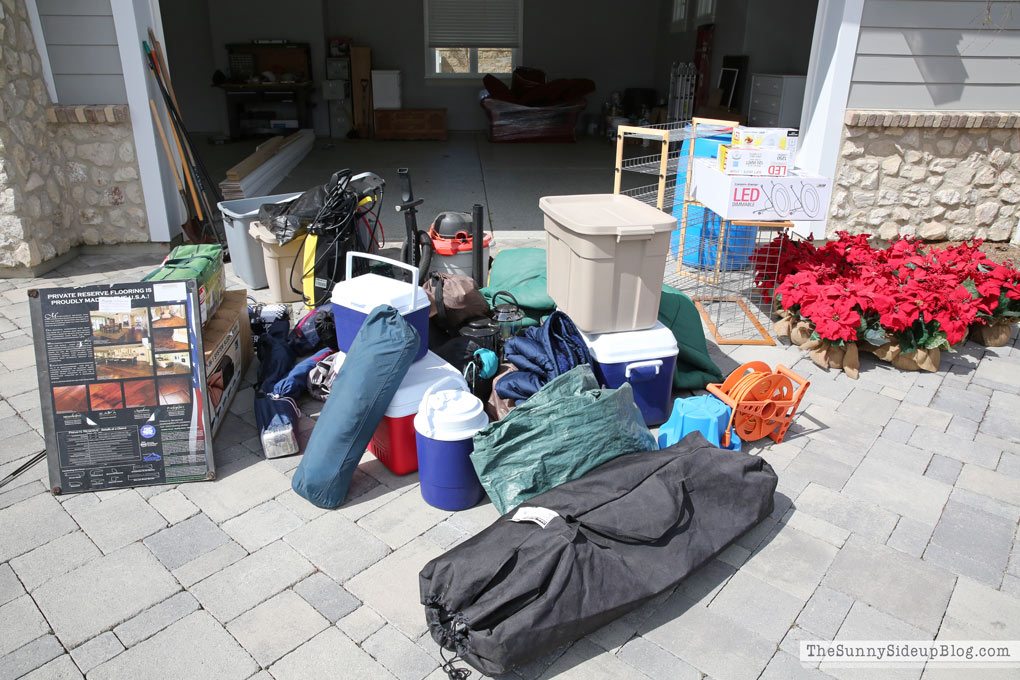 I tried to categorize (that word is right up there with built-ins for me) and group like things together as I pulled them out.  This is a pile of our camping gear.


Making progress!  We had some planks left over from Kole's room and my new shiplap display wall.  I'm sure I can make good use of them!


Kole made good use of them too and as always, was a huge help. :)


I gave the garage a good sweeping and then put everything else back clumped in the middle.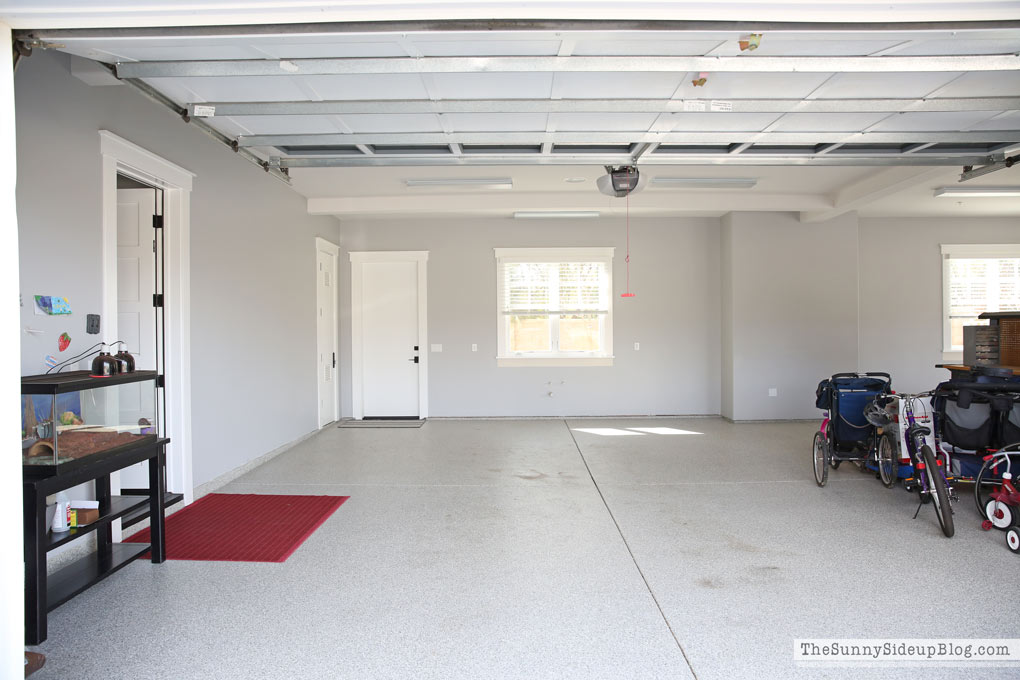 The perimeter was all clean and ready for installation day!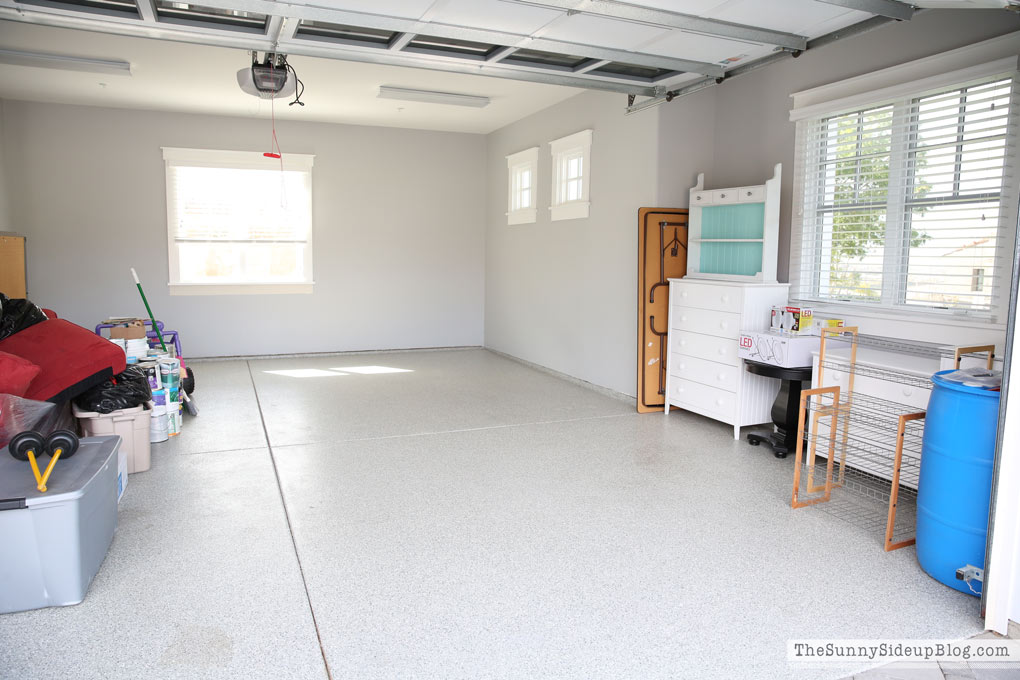 I was so excited the day the company came to install the cabinets!  I kept going out to the garage and chatting with the guys working, checking things out, taking pictures.  Grin on my face from ear to ear!  I'm sure they thought I was crazy.  I was too happy to care. :)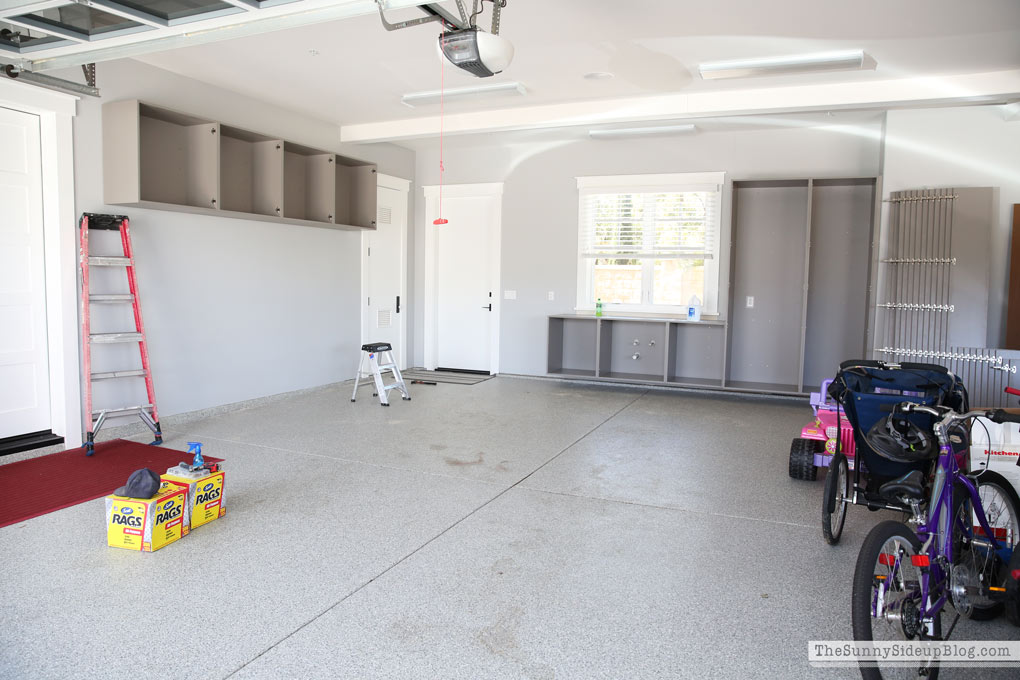 Eekkk!  Frame is set!


Adjustable shelves!  My favorite kind. ;)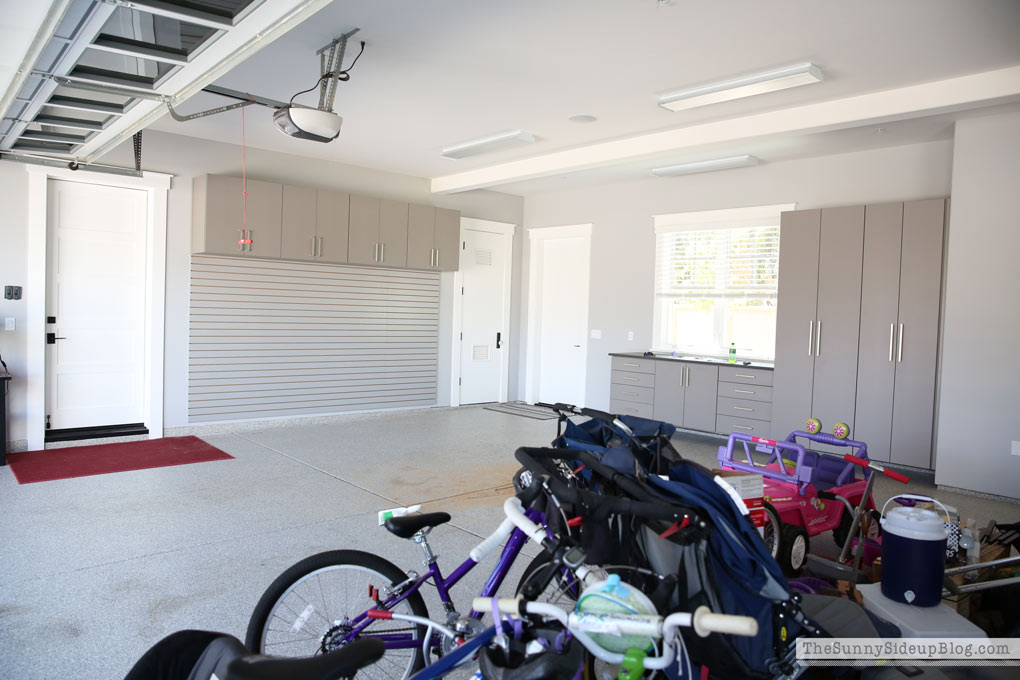 Cabinets and drawers done on the left!  I'm so in love.  Simple, clean, and LOTS of space to store things!  I chose gray cabinets because I was afraid white would show too much dirt in a garage.  I also chose simple, large silver pulls for the drawers and cabinet doors.


Right side started going up soon after!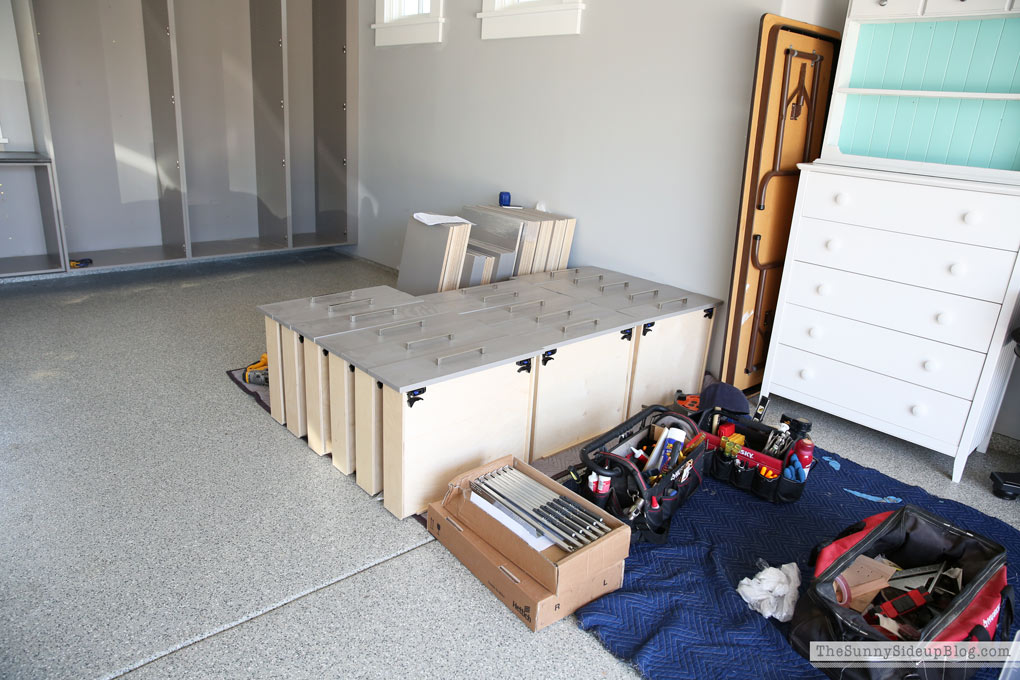 Give me ALL the drawers.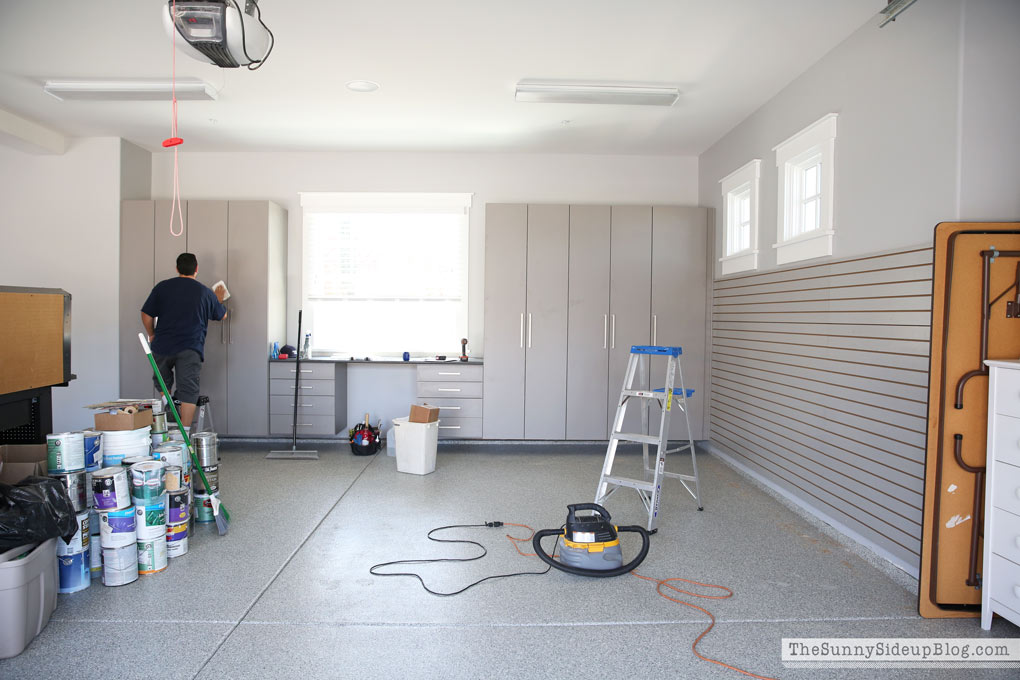 And done on the left.  Such an exciting day!  My husband was laughing and teasing me about how giddy I was over these cabinets.  I kept calling him at work and giving him updates.  He was like "that's great babe.. hmm.. now the shelves are in huh.. sure you can send another picture.. talk to you again in 5."  I couldn't contain myself!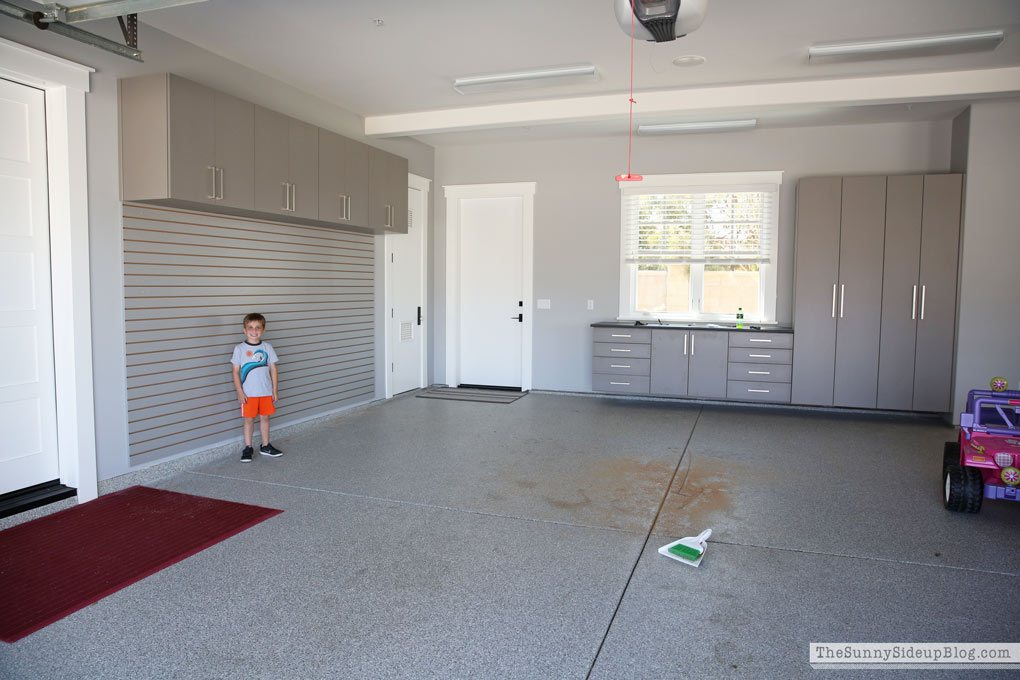 And that's our garage in its current state!  I was itching to start organizing every single thing and putting things away in their newly built home, but life got in the way.  I haven't had time to do much since we got the new built-ins and to make things worse, I started decorating Kole's bedroom so all of his old furniture is now sitting in the garage too.  Garage organization is serious business!  And taking me forever.  But I'm determined and motivated to get this space wrapped up!  I still have some more fun plans for our garage and in my mind I can see it!  A clean, organized garage that brings peace and happiness every time I pull my car inside.
Baby steps!
But one baby step closer.
:)
Here are the past posts I've shared on our garage progress if you're just joining the party!  And what a party it is. ;)
xoxo, Erin