Some of you might remember that my garage was a top priority on my "to-organize list" for this year.  I am determined to get it finished in 2016!  Before I show you my next progress update (you can see my first garage organization post here) I wanted to share a cool feature we added to our garage when we were building that gave us some hidden garage storage.

You know I'm all about maximizing storage space.  Years of living in smaller spaces and attempting to stay organized taught me to make the most of every nook and cranny!  When we were building our current house I looked for any hidden space I could find and found a way to use it for storage.   Because of the sharp roof lines on our exterior I ended up with lots of pockets of unused space.  Above is a picture I shared of our playroom being framed.  I used that open space under the window for this…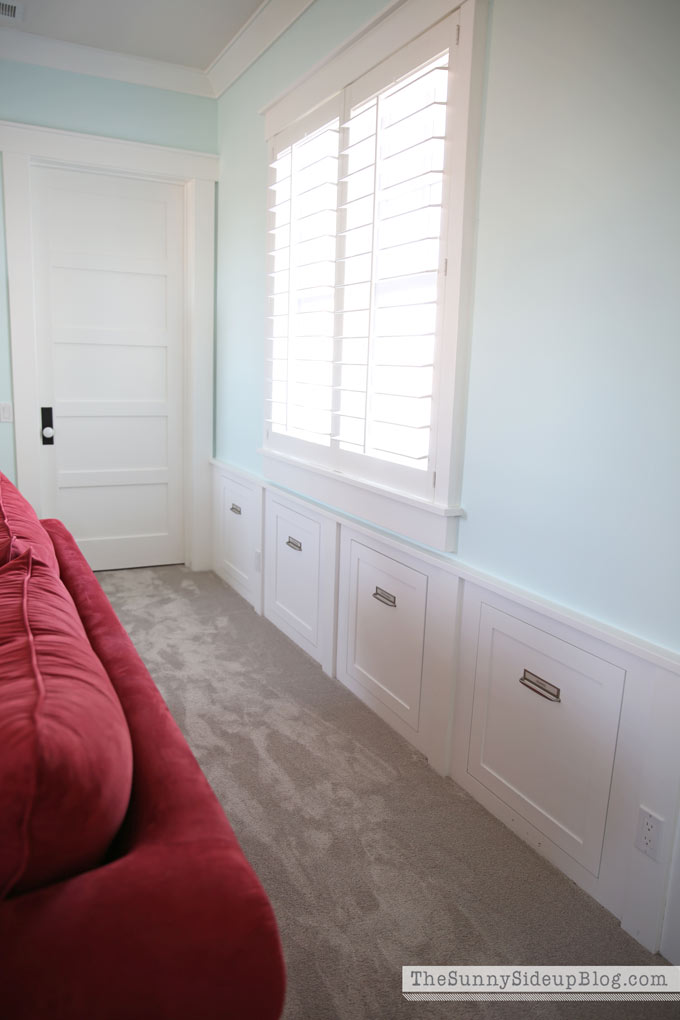 These hidden pull out drawers for toy storage are my favorite!  (You can see my organized playroom here.)


If you look at the exterior of our garage you can see we have a large gable above the garage door.  Some of that was used for our playroom pull out drawers, but there was still more extra room over the garage ceiling we weren't utilizing (it's a big gable!).


So we added this.  :)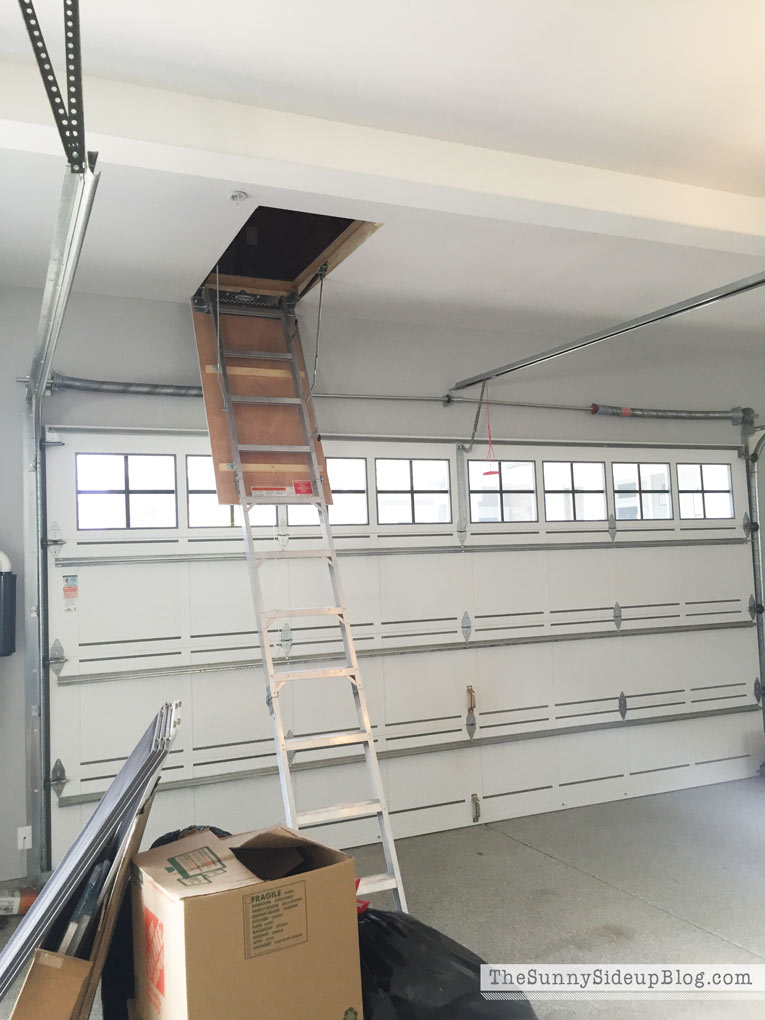 We had our carpenter cut out a small opening and add an attached pull down ladder.  Instant extra garage storage baby!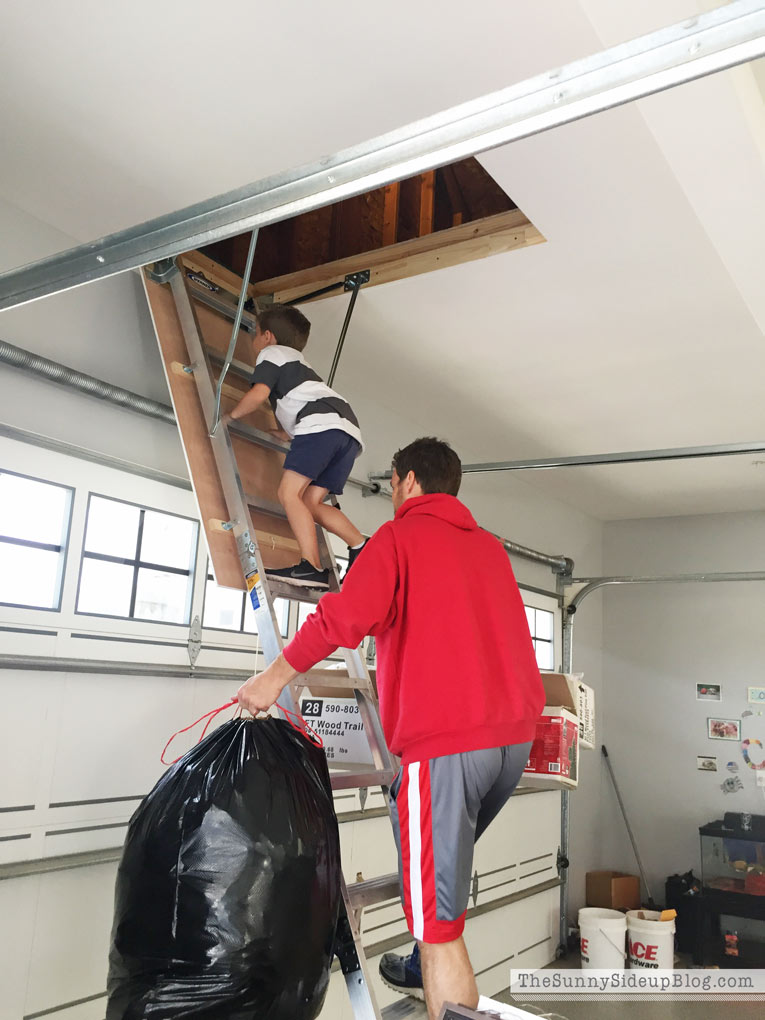 This space has come in so handy!   I don't want to store a lot in this little attic space because "out of sight, out of mind".. I know we'll forget about whatever is up there and it will all just sit and collect dust!  If that's the case I'd rather get rid of that stuff to begin with.  So we decided this would be a great place to store our outdoor Christmas decorations we use every year along with extra building supplies we are still afraid to toss.
I thought I'd share this in case any of you have hidden garage storage space (or space anywhere else in your house!) you aren't utilizing.  Also something to think about for those of you building or re-modeling in the future.  Be creative!  Often our homes have more storage than we think they do.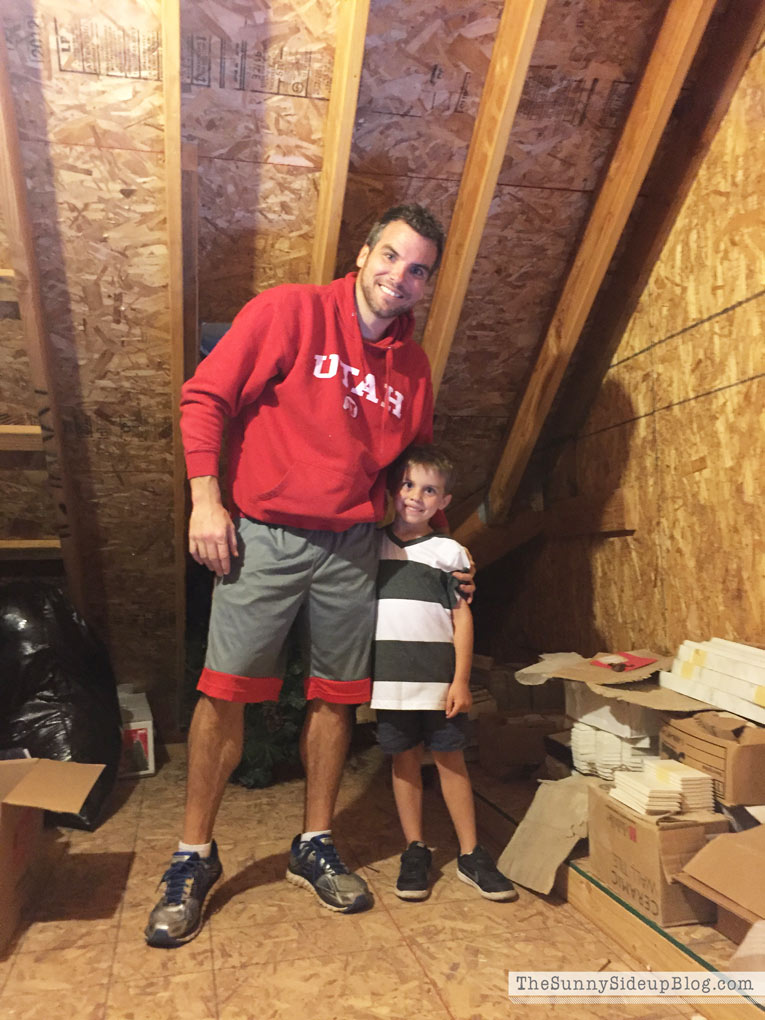 And my husband has more "help" than he bargained for when it's garage cleaning time.
:)
xoxo, Erin