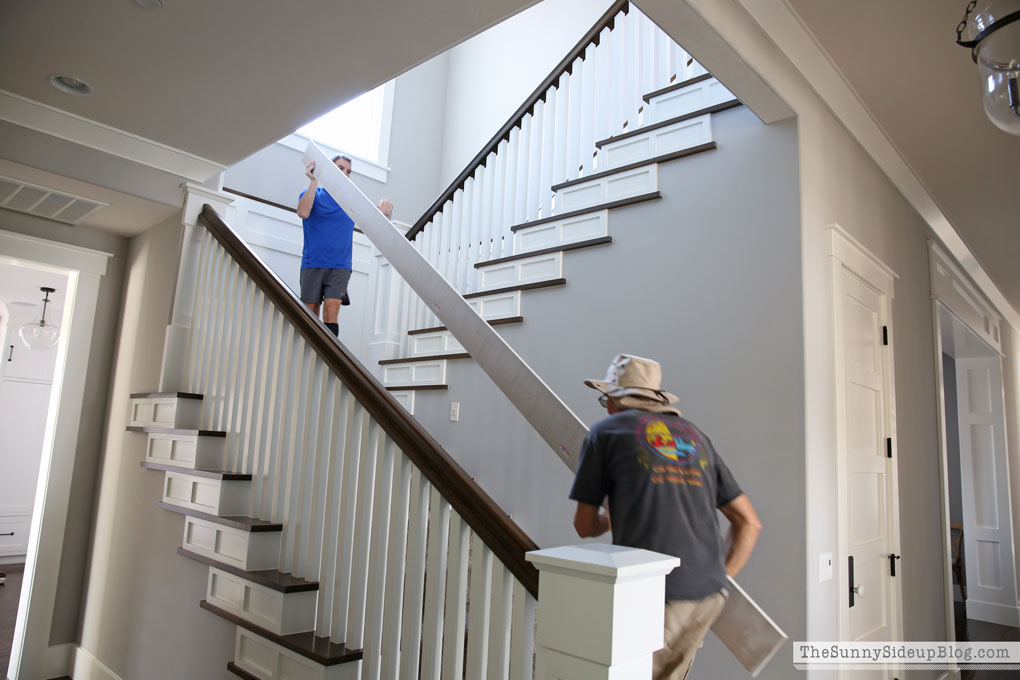 I have so many projects going on around my house right now my head is spinning.  But it's a good spin. :)  My three main BIG priorities this year were to get our garage organized, my master bedroom decorated, and Kole's bedroom decorated.  All three of those projects are in motion right now (yea!).  I'm also working on a spring table setting, multiple gallery walls, completely re-organizing my office, and I'm half way finished with my new system for storing kids' school/art work.  Oh!  And it's Kole's birthday party this Saturday and Easter on Sunday.  Add every day life with my kids to the mix and I might be going just a tad crazy right now!  The funny thing is that I'm seriously itching to jump in and start organizing my closet.  I might start tomorrow morning.
Hi.. my name is Erin and I can't finish a project before starting five new projects.  Admitting it is the first step right?  What is wrong with me!?
Don't answer that question.  I don't want to know.  :)
Aside from my issues, today we are talking about Kole's bedroom.  Finally.  I've had so many questions about his bedroom and the reason I haven't shared it on the blog yet is because there hasn't been much to share!  We moved the girls' old bunk beds into our guest room when we moved into our new house and put him there temporarily.  We did this because the kids' rooms are all upstairs and he was still so little.  I wanted him close to my bedroom (the guest room is just down the hall from our master).  Now it has been a couple of years and I feel like he is ready to make the move upstairs with his sisters.  Especially since he doesn't really sleep in his own bed anyway.  Ha!  I'm hoping a new "big boy bed" and room will help with his little night wandering problem.  If not, I'll have to add a comforter to my living room sofa. ;)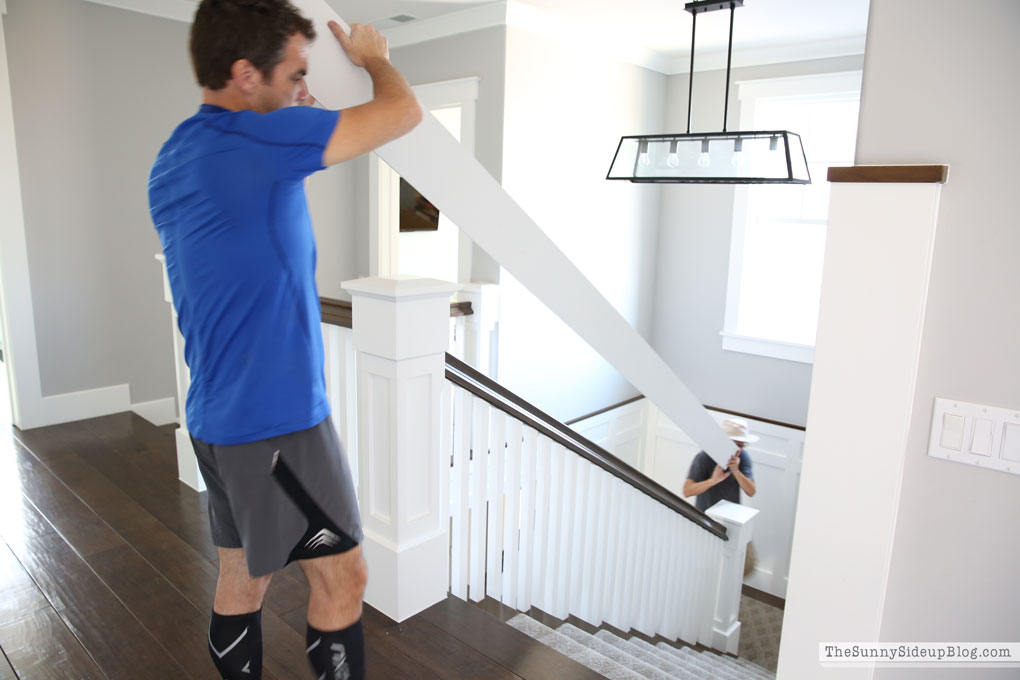 Last Saturday my husband had just returned from his morning run when he was recruited to help my carpenter (who because of my love of wood work is now the 6th member of our family).  They carefully carried one board at a time up the stairs.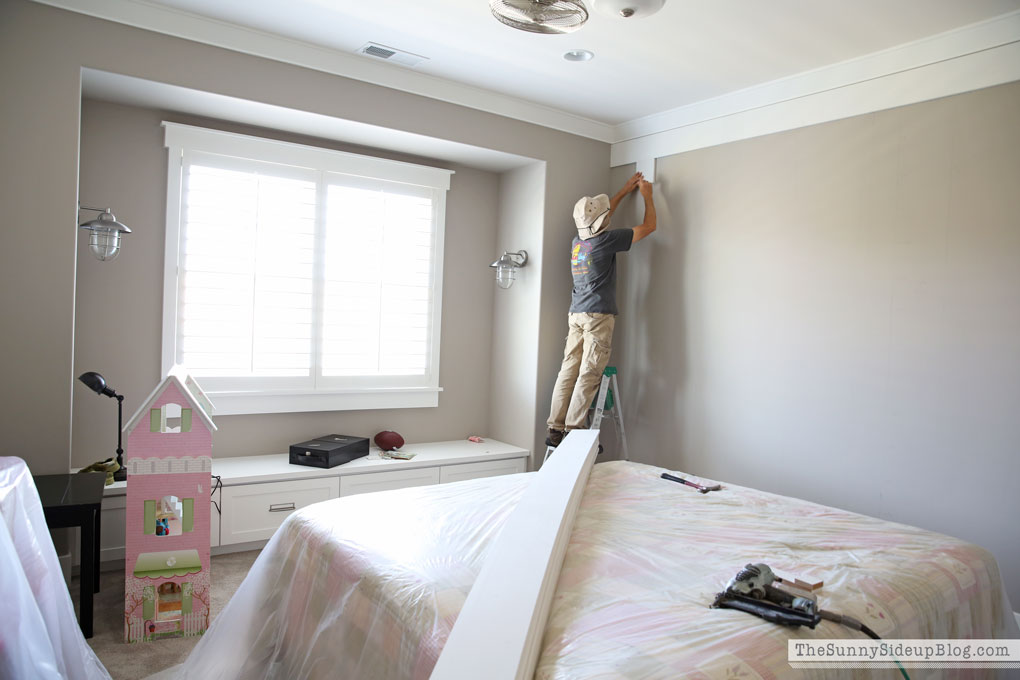 Let's get this party started!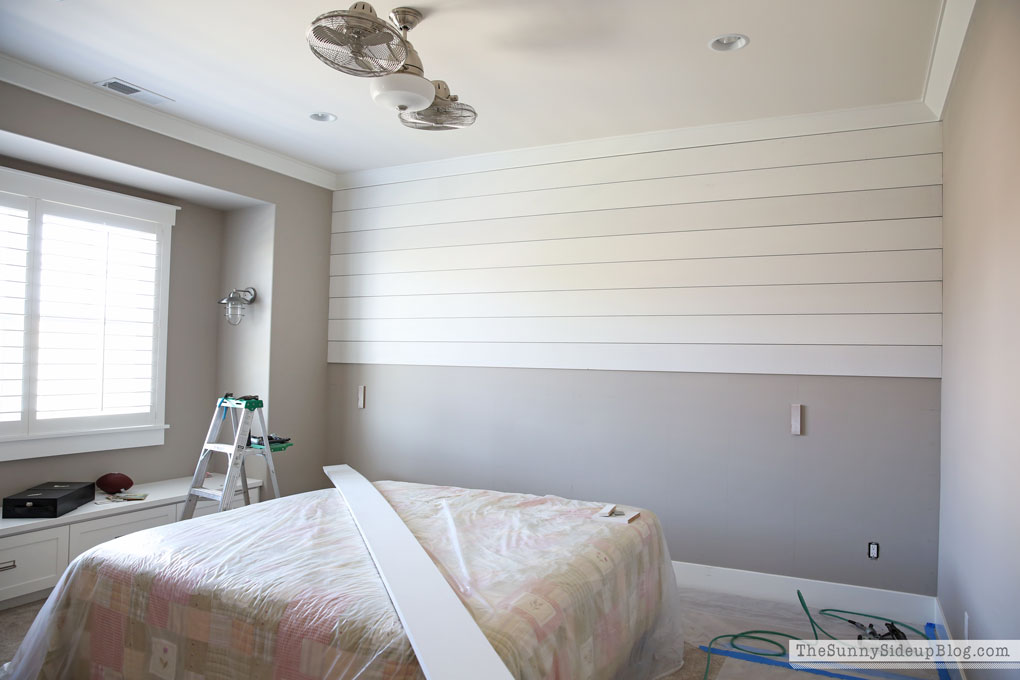 Shiplap!  Makes me giddy just typing the word!  Chip and Joanna would be so proud. ;)  This is Kole's bedroom and for the past two years we have had just a guest bed and a few doll houses in it.  All company has slept here since Kole was occupying the guest room.  I have a vision for what I want his room to look like and that vision includes a focal wall with shiplap.  I was so excited to finally get things started!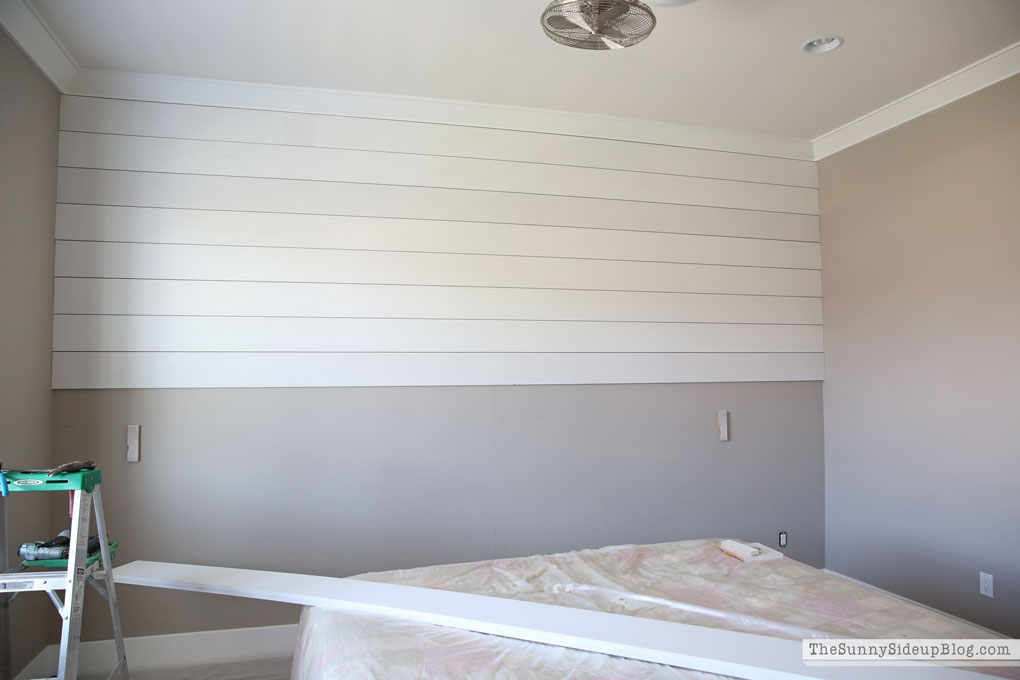 Half way done!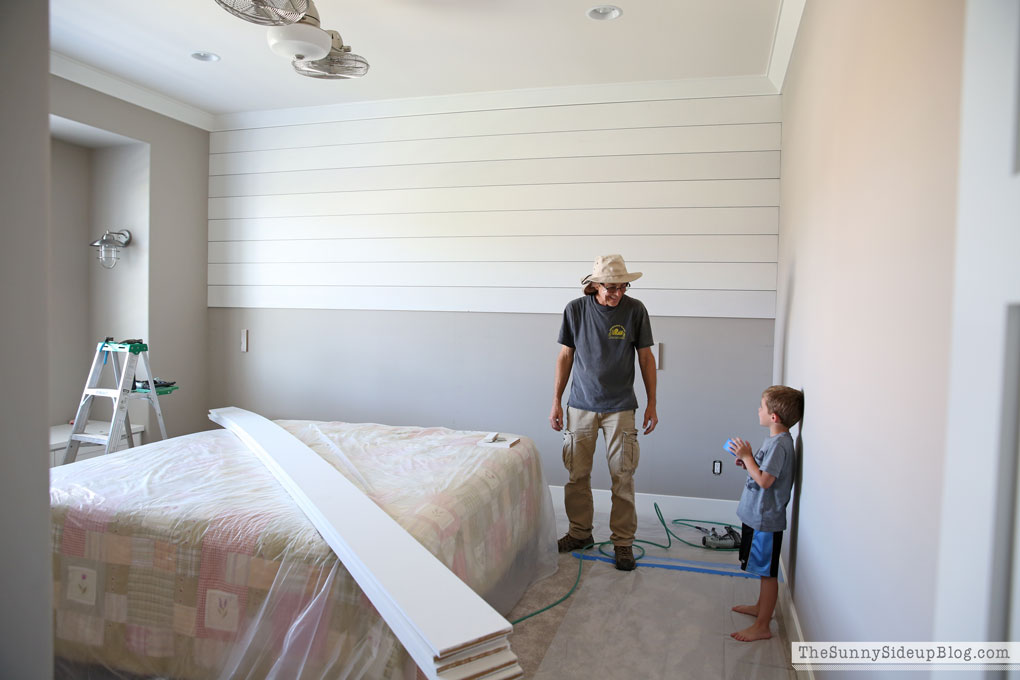 My son, as always, was a huge help.  These two go way back.  :)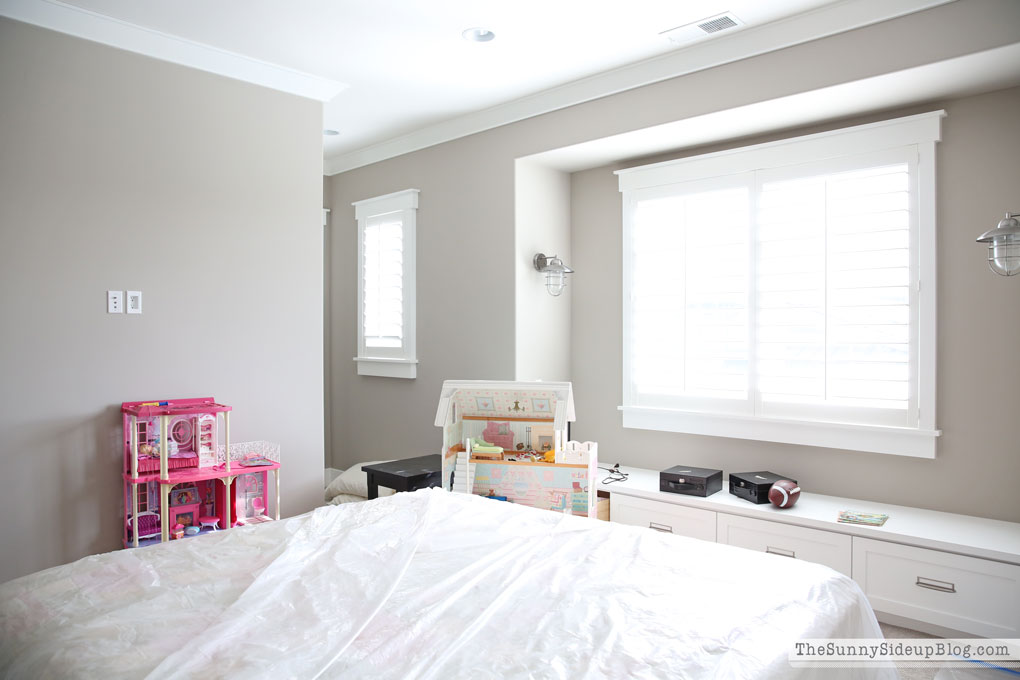 Here is a peek of the other side of his bedroom.  The hallway you see leads to his closet and bathroom.  Aside from the window seat and pull out drawers I put in this space it is such a glorious blank slate!  Can't wait to decorate it all.  Kole is excited too.  He wants those two pink doll houses OUT.  :)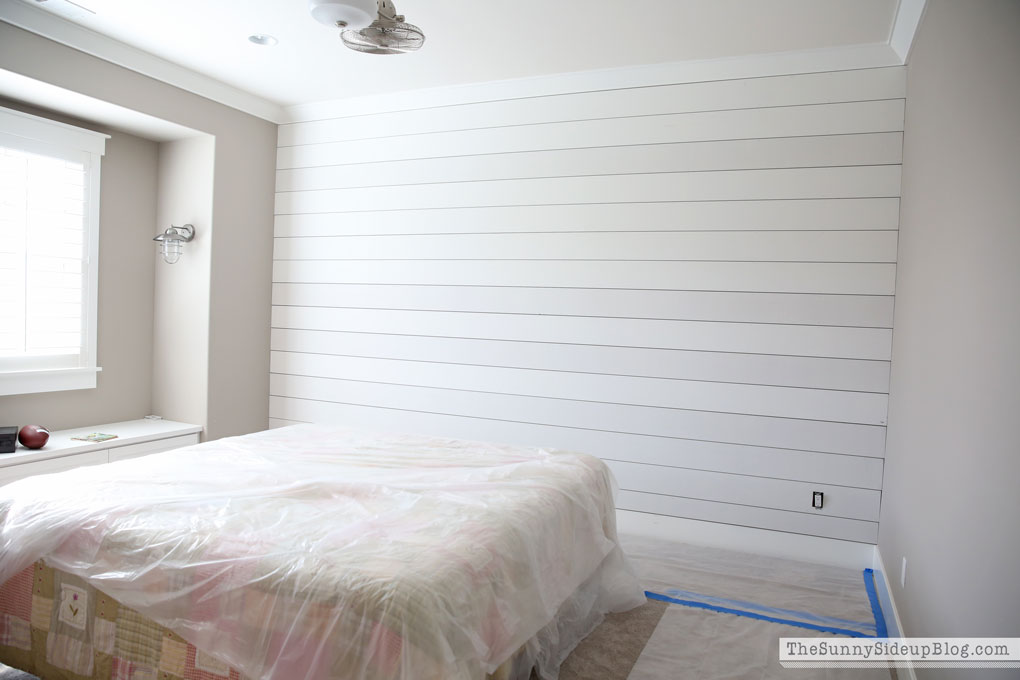 Here is what the wall looks like finished!  I debated bringing the shiplap all the way around to the wall on the right, but then decided to just stick with one focal wall.  It still needs to be painted, but I have my carpenter doing one other little thing next weekend in my hallway and then I'll get everything painted at the same time.  (Oh yeah.. another project in motion I didn't mention.)  Stay tuned for lots of project updates!  And let's all just ignore the fact that updates might be all you get because nothing ever gets finished around here.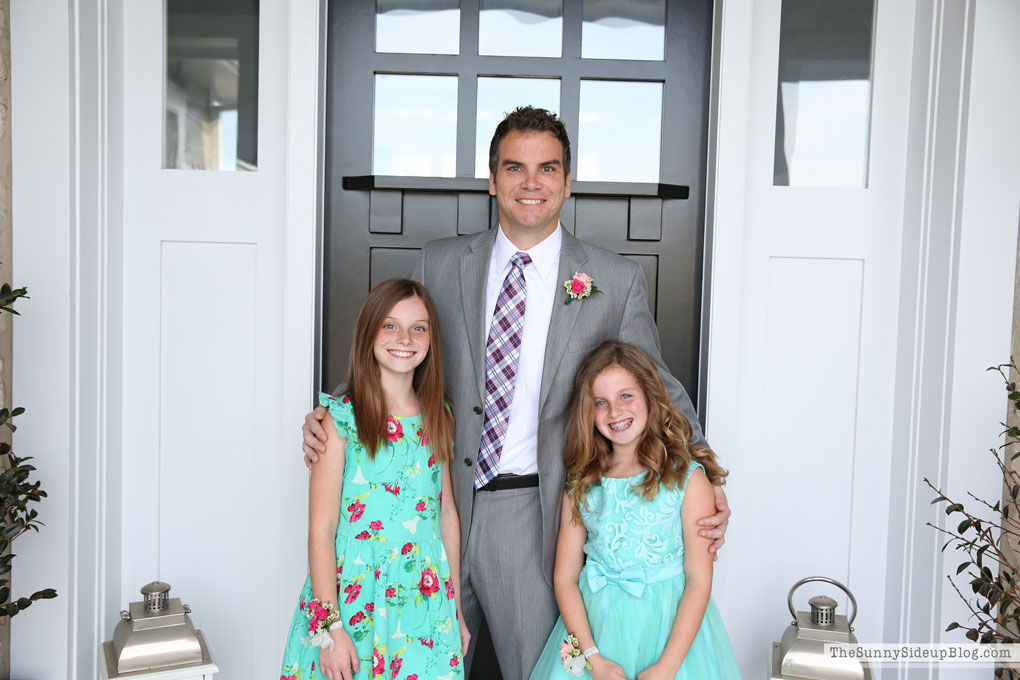 In other news.. last weekend my girls and their dad went to our school's annual Dad/Daughter Dance.  Such a special night and one they have all been looking forward to.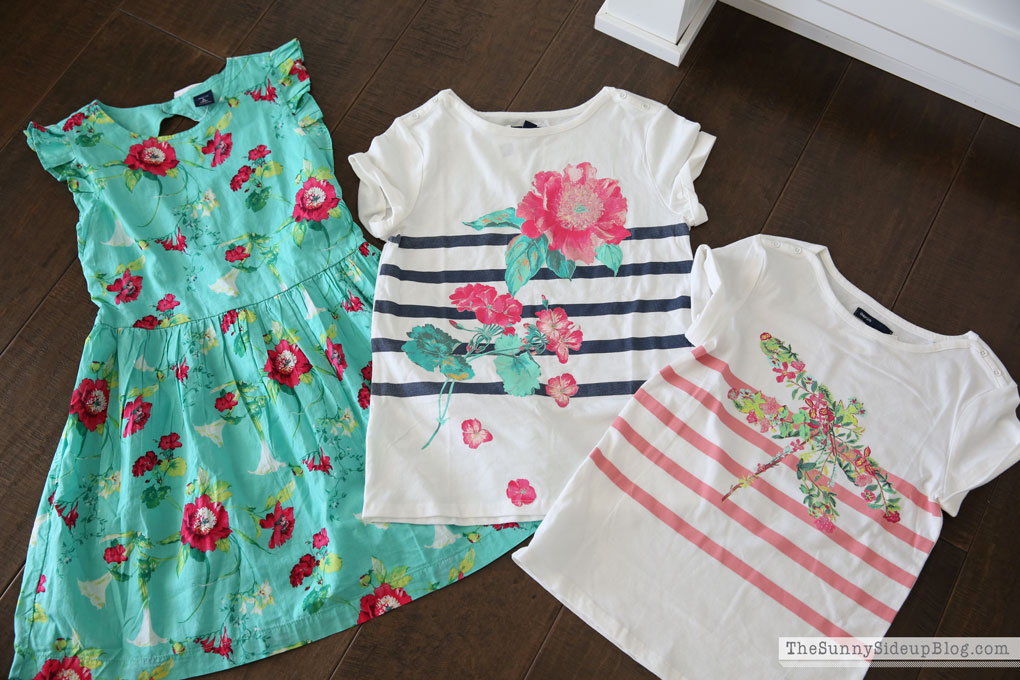 I gave my girls their Easter dresses a week early so they had something new to wear for their big night.  El wore the cute floral Gap dress I shared Friday in my Favorites post.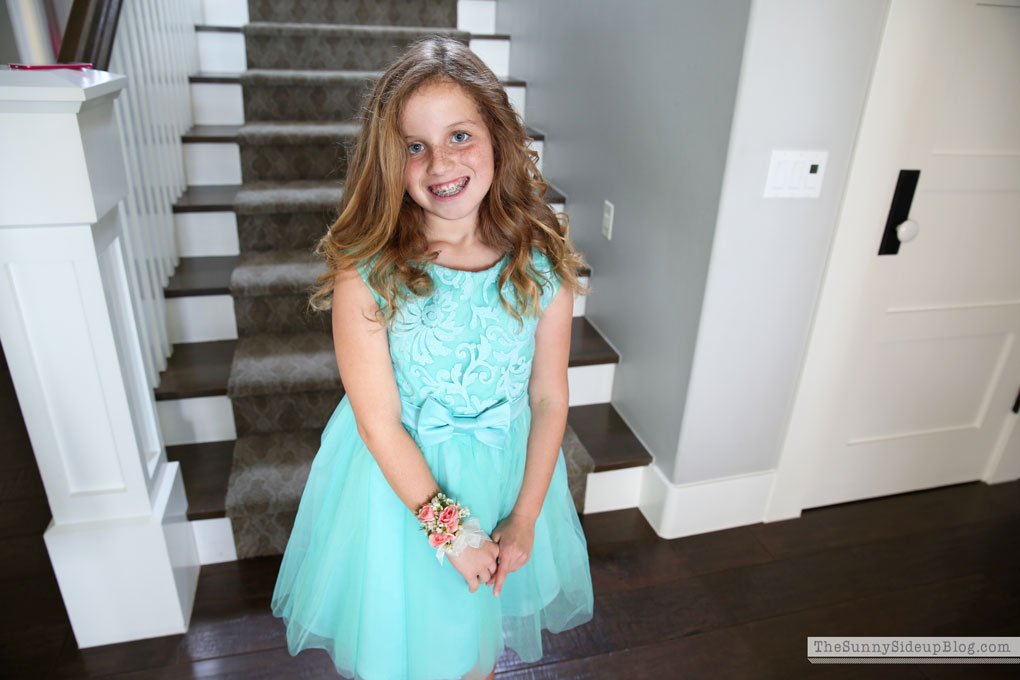 Ad felt like a little princess in her new embroidered dress from Nordstroms.  I looked at a lot of dresses for this special night, but these two were the winners.  I love mint, El just wants to be comfortable, Ad loves fashion and dressing up fancy.  We were all happy. :)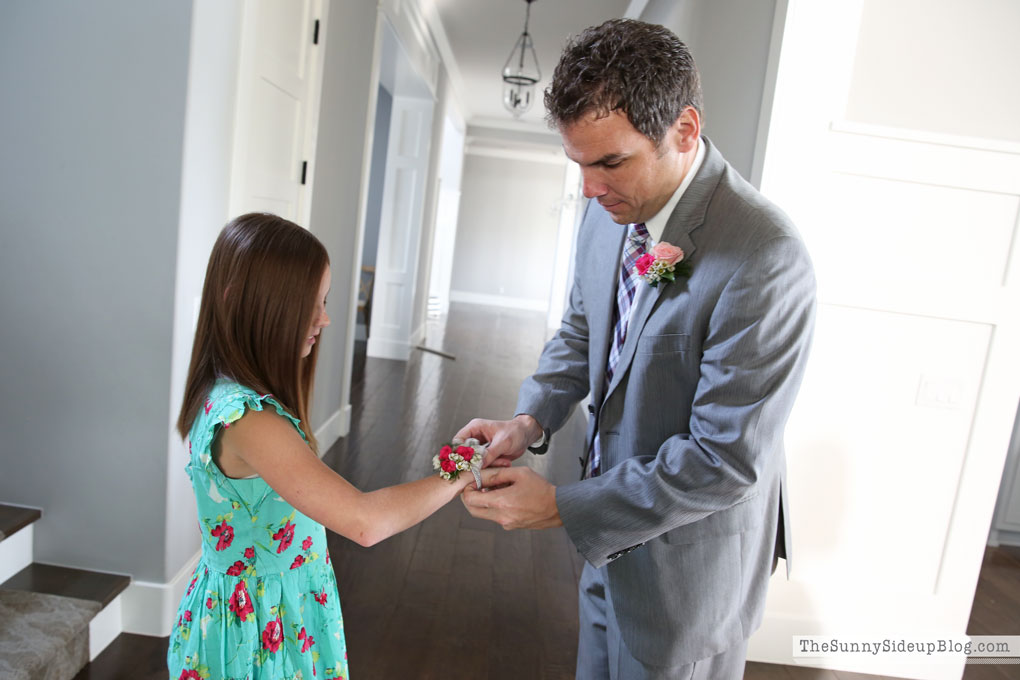 I ordered corsages too.  Love this picture. :)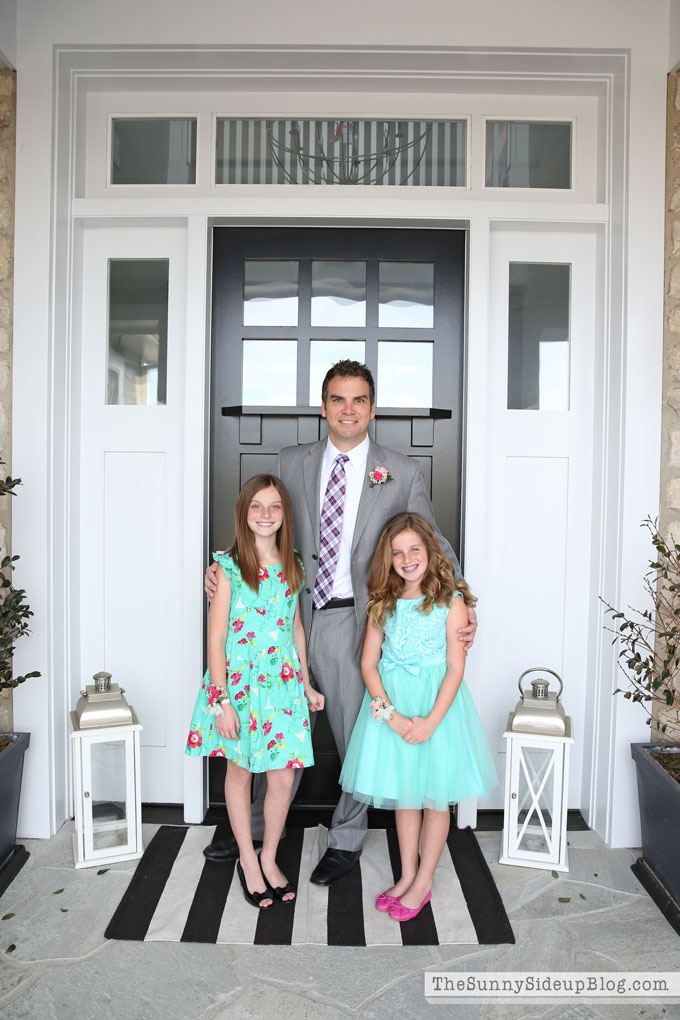 (El's black shoes/newest version of Ad's pink shoes)
And this one.  Headed to the dance!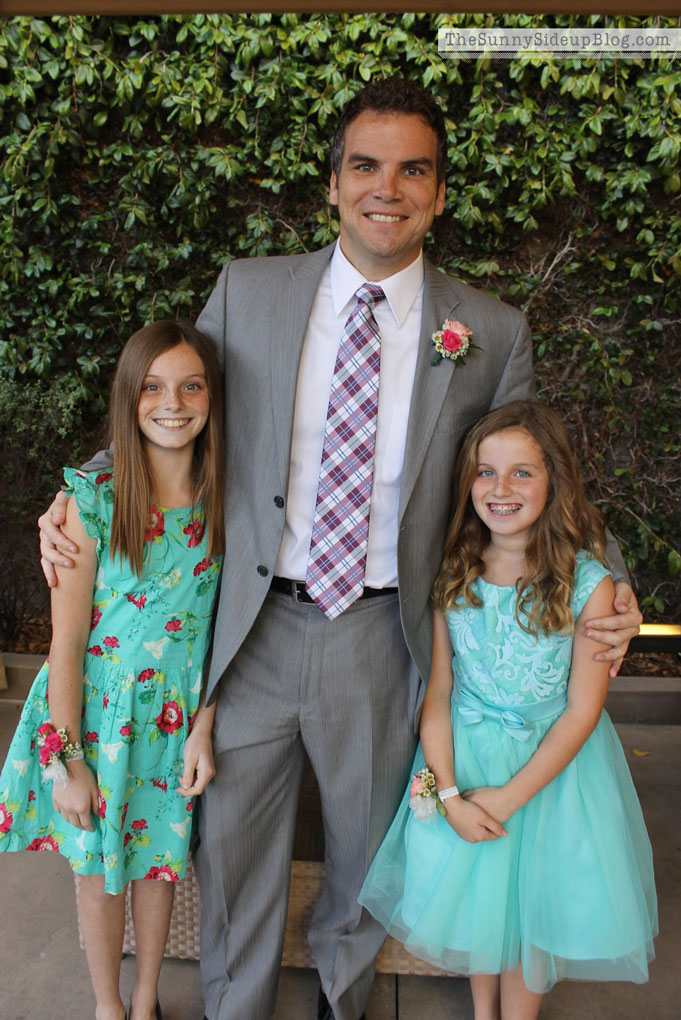 A friend who was at the dance sent me these pictures the next day.  They are such treasures to me.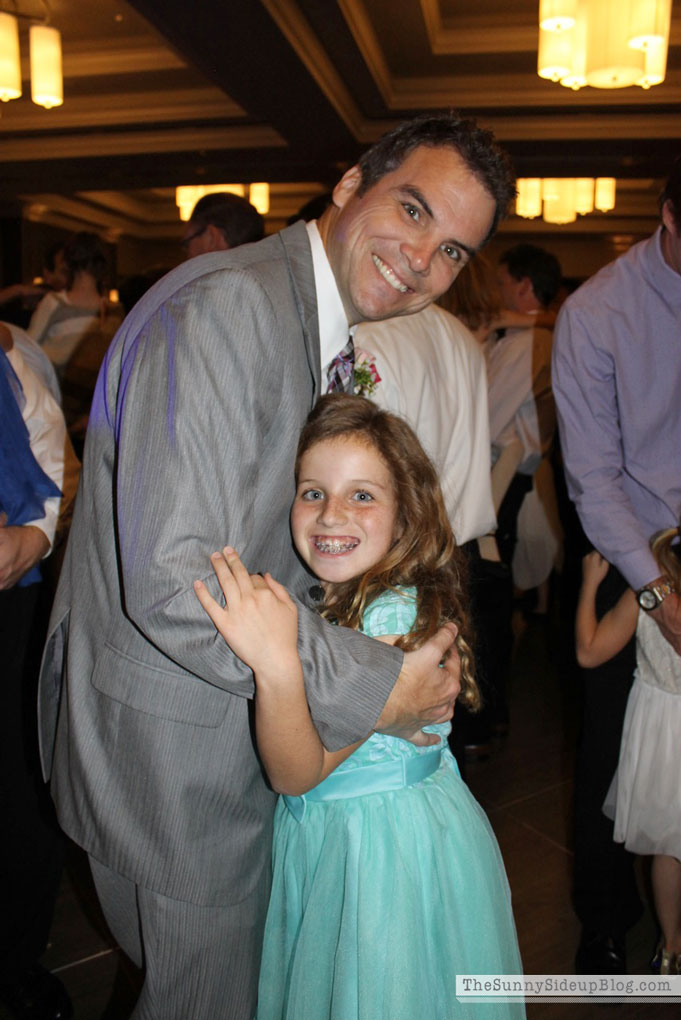 My heart skipped a beat when I saw this one.  Aside from my two looking so happy together, I saw all of those dads in the background dancing with their daughters and before I knew it I had a huge lump in my throat.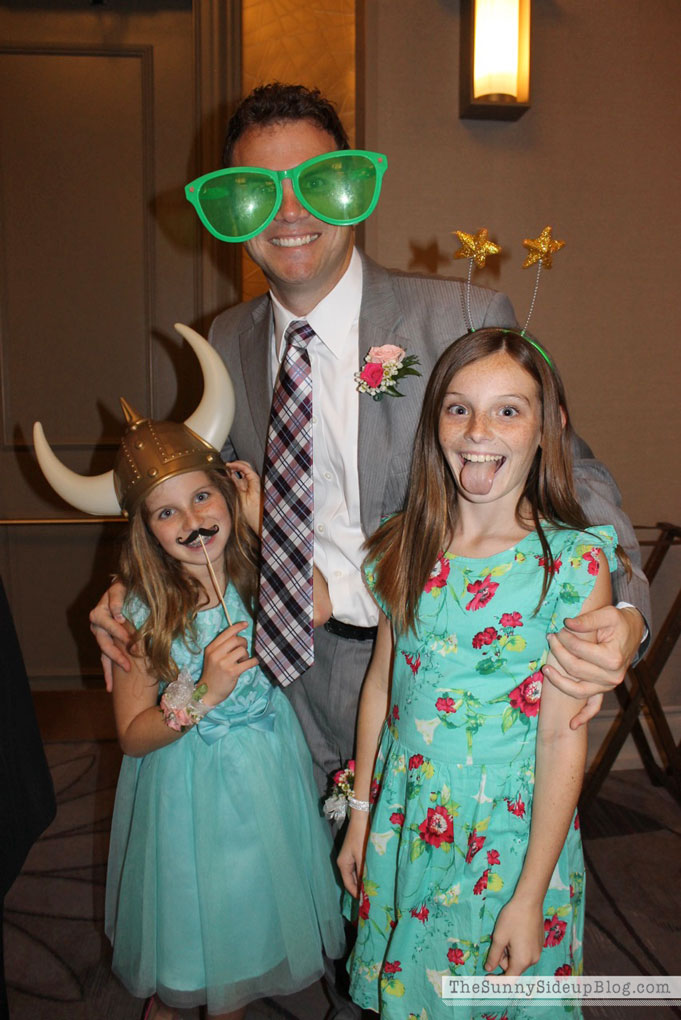 Love these three too much.  Such a special night!
One they will always remember.
:)
xoxo, Erin