Oh my word.. Christmas is almost here!  My kids are so excited I think they might burst.  I still have so much left to do I think I might burst.  There is a lot of almost bursting going on around here.  :)  I've actually managed to stay fairly calm during the storm that is December and I think a large part of that is because of my house.  My Christmas decorations have a way of calming me down.  Especially the lights at night!  They are so warm and cozy.  It's hard to feel stressed when you are also feeling warm and cozy.  Sometimes I pull it off and I feel all the feelings.  I'm tricky that way.  But most of the time, with Christmas night lights, calm wins. :)


Christmas lights are truly one of my all time favorite things (ranking right up there with pj's, dutch oven potatoes and cherry ice chapstick).  Because I love them THAT much, I'm joining my sweet friend Rachel at Maison de Pax for her annual Christmas Nights Tour.
When Rachel invited me to join this tour I said YES!  YEA!  Christmas lights are my favorite!!  Then about an hour later I said OH.. Oh no.. I don't know how to take pictures of night lights.  This could be bad.
Guess it's time to do what I often do on my blog and with everything else in life.  Time to fake it. :)


So welcome to my home!  The pictures of my porch turned out the best so we'll start from there.  And gradually go down hill.  ;)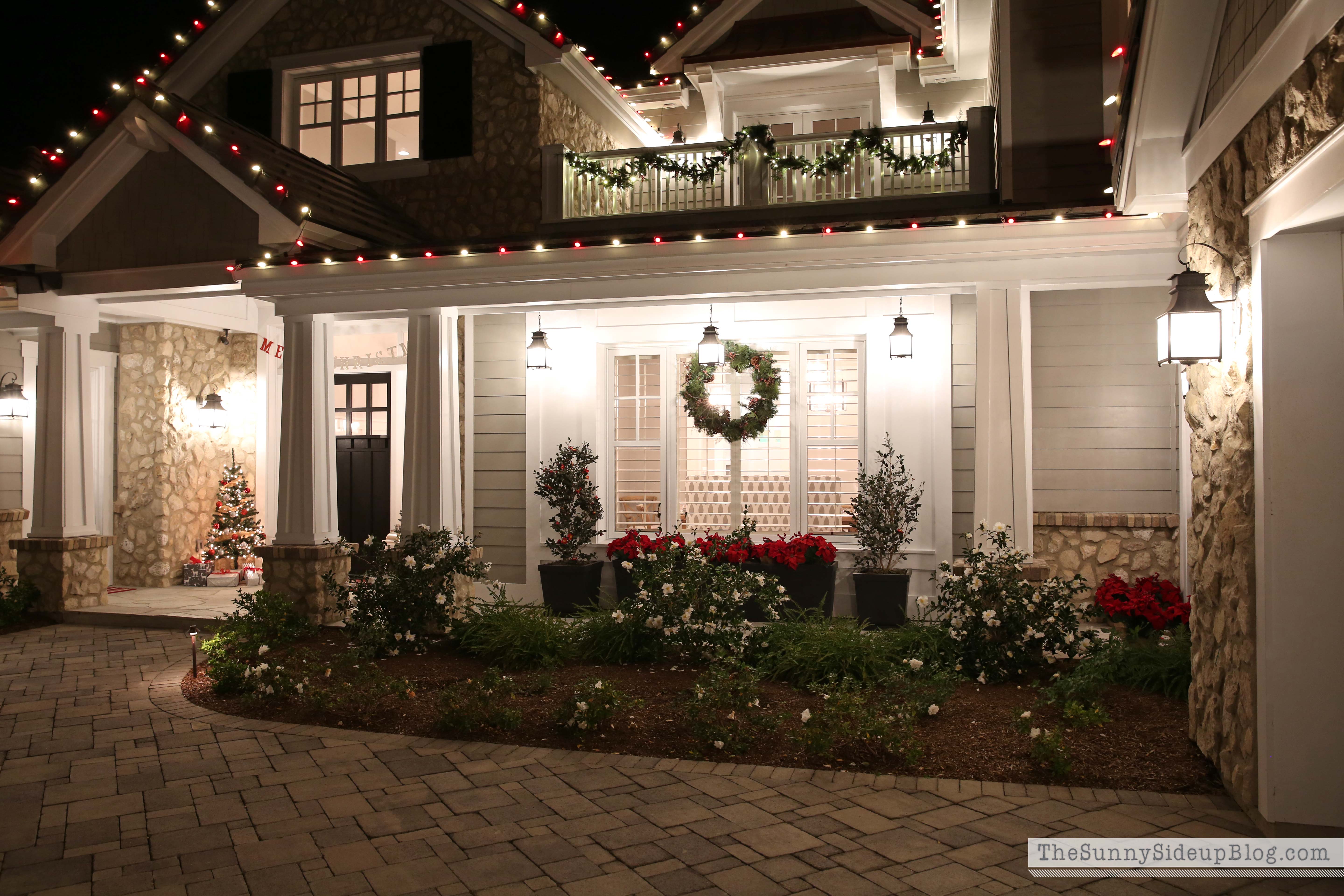 Nothing makes me smile like pulling into my house at night and seeing my red and white twinkling lights.  Every year I seriously debate asking my neighbors if they would care if I left them up through March.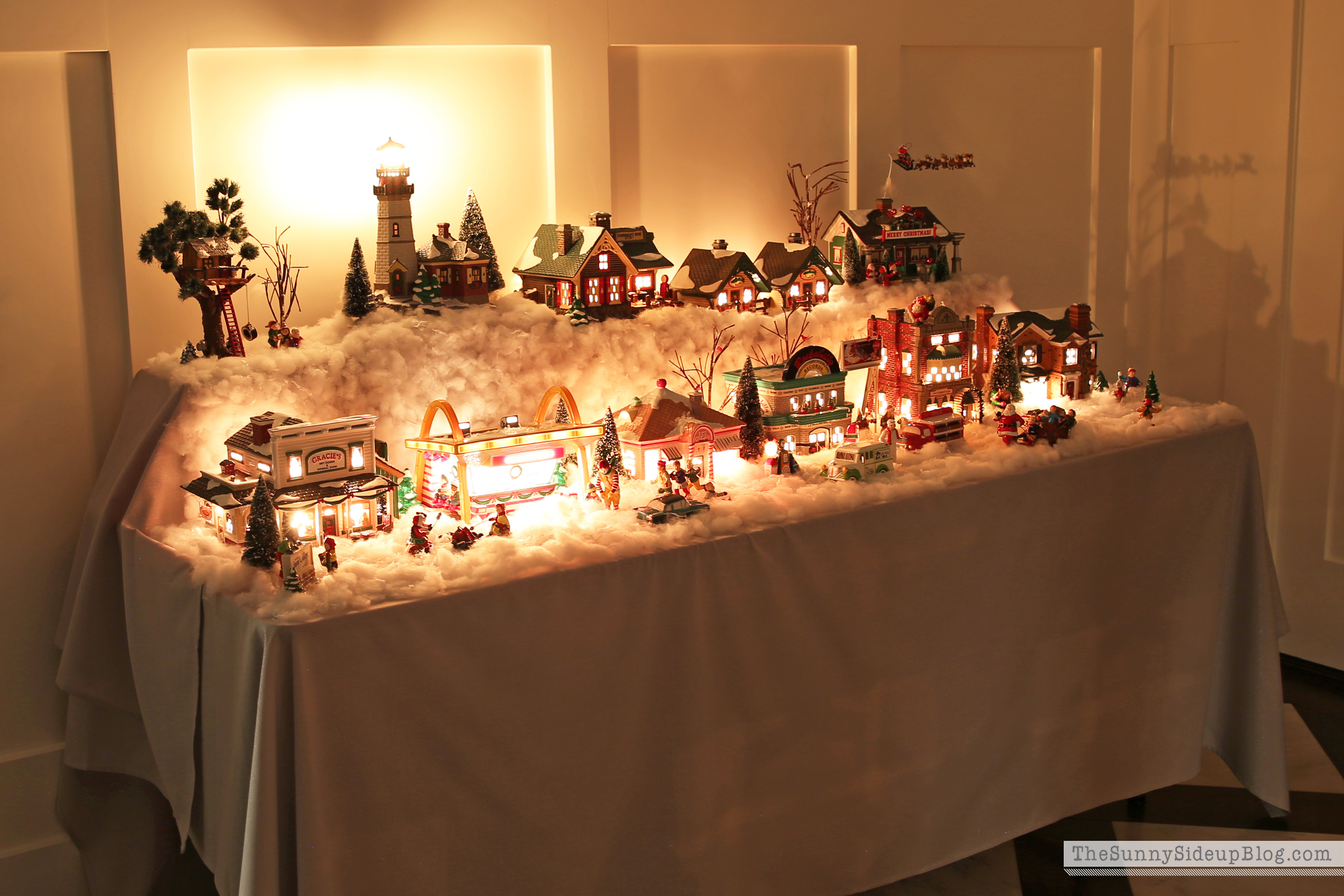 Yesterday I shared our entry way decked for Christmas.  On one side of the front door is our Snow Village all lit up at night.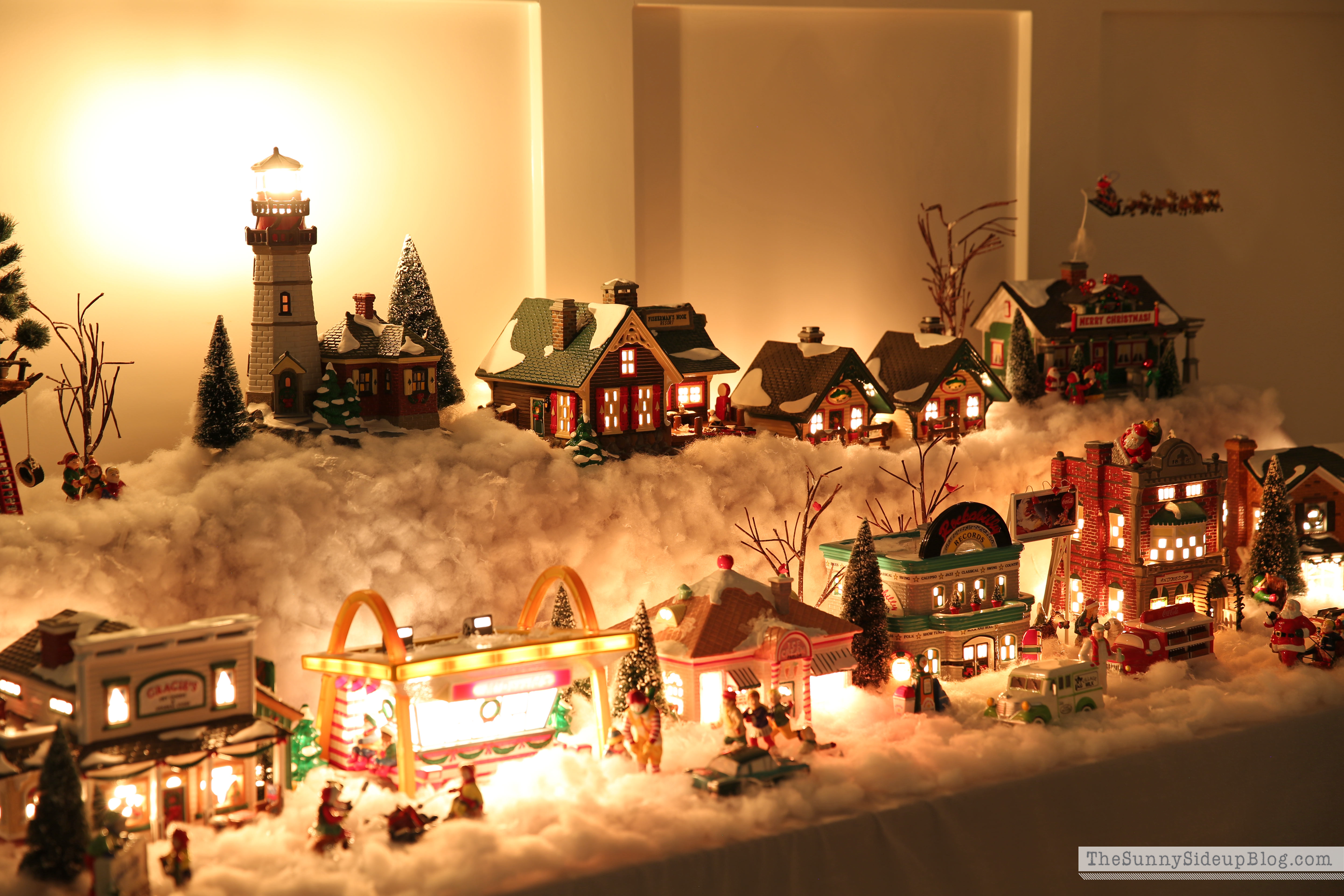 Nothing makes my kids happier than this village.  They truly love it and I love watching them take in the lights every evening when it gets dark.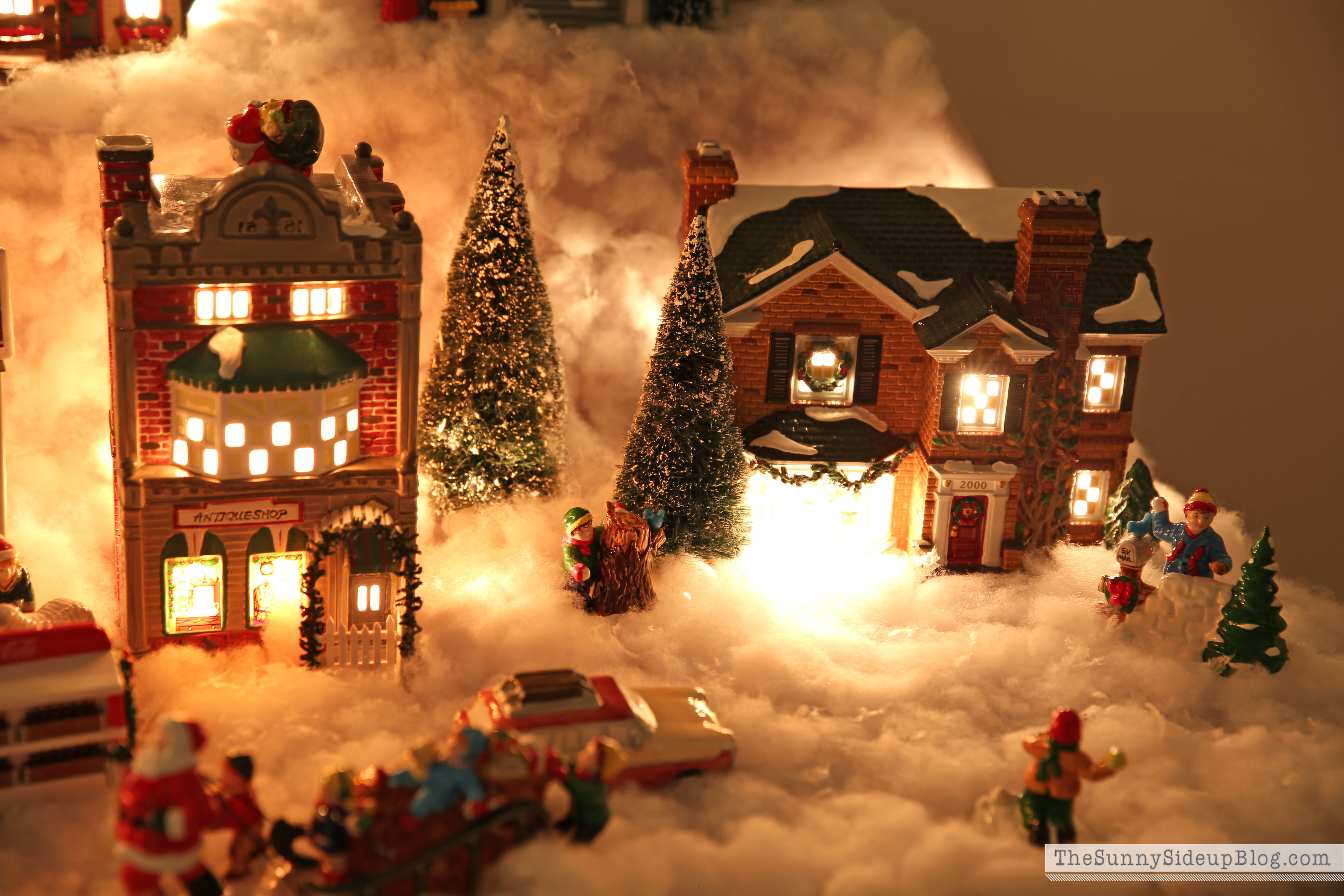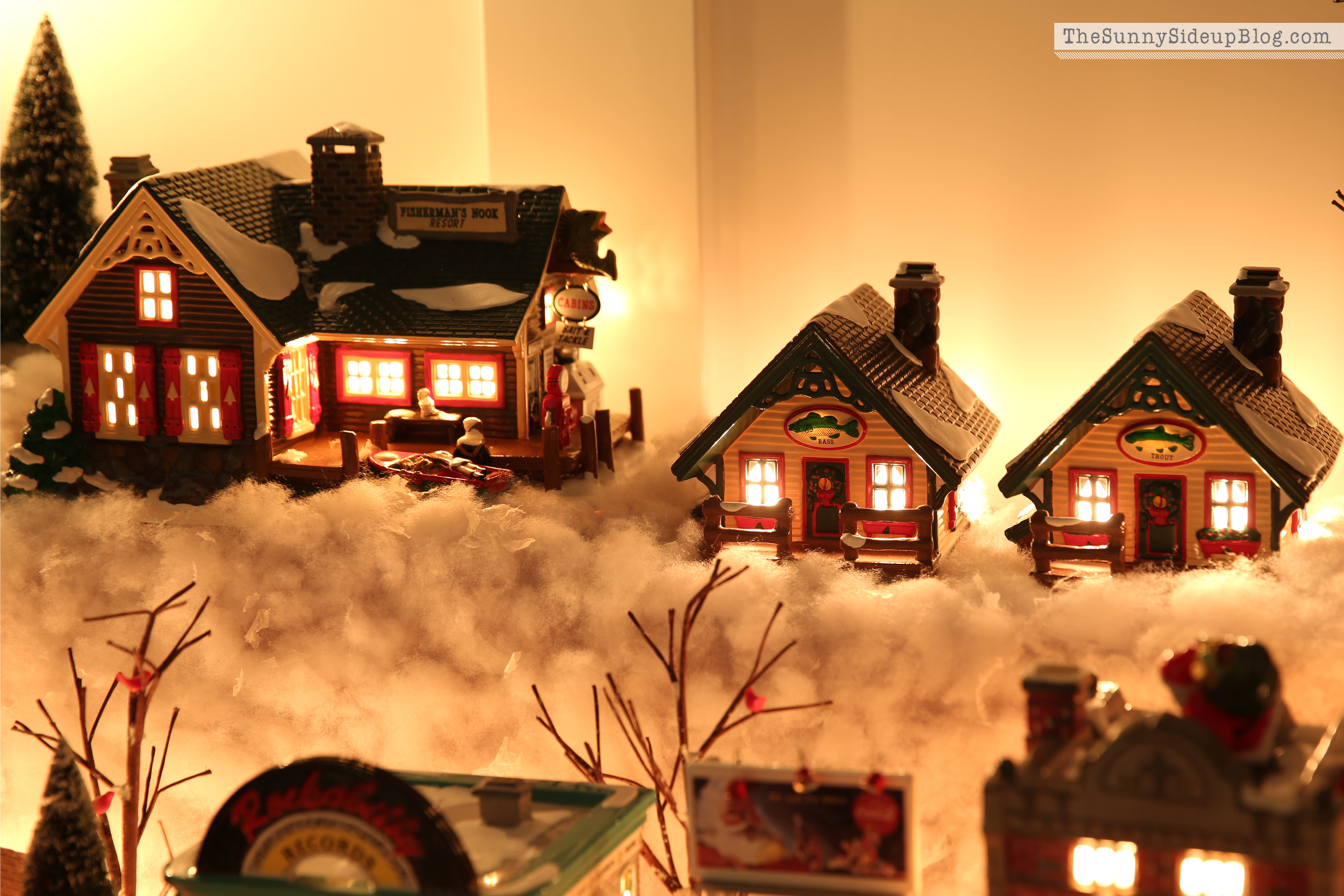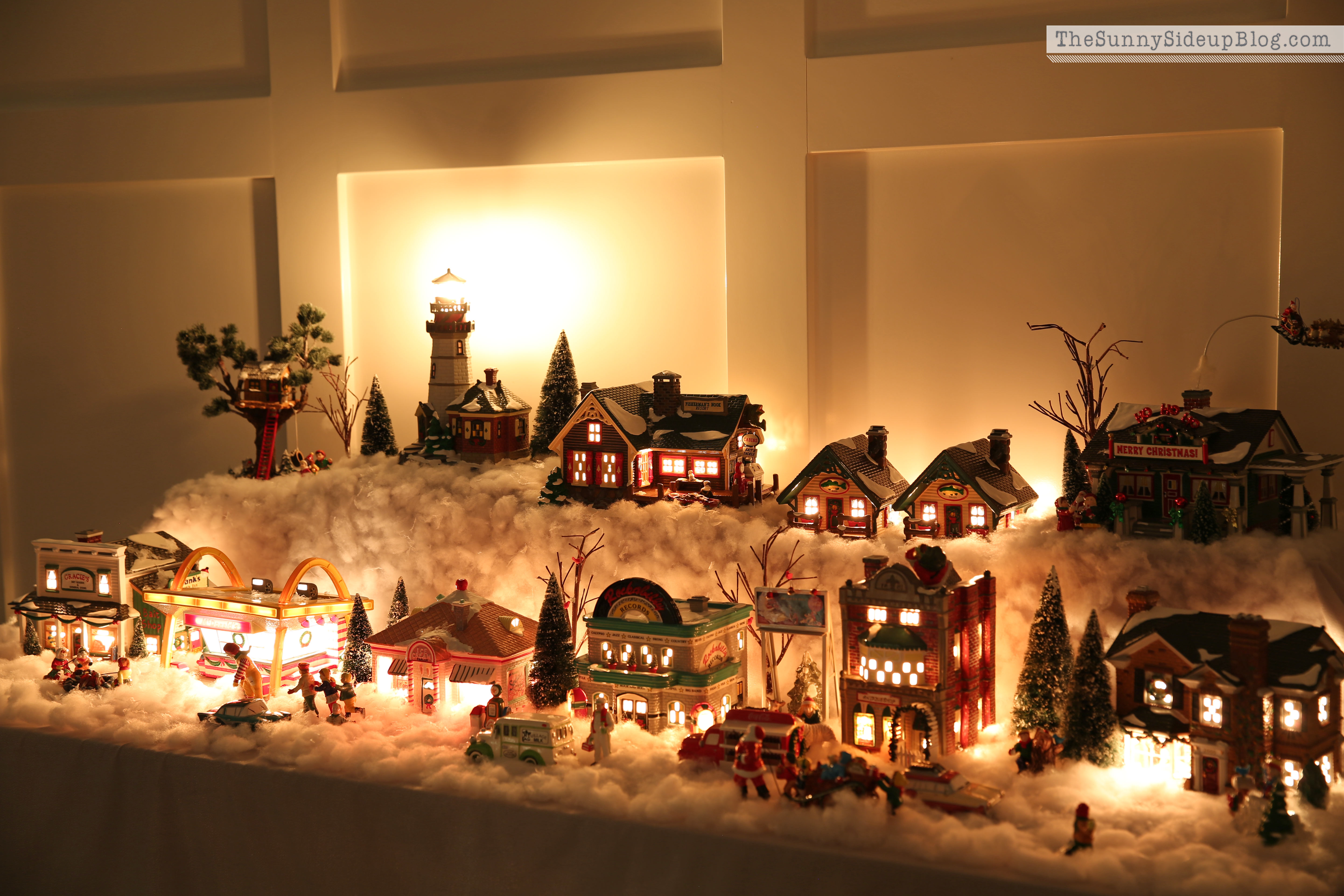 I tried so hard to capture its warm, cozy glow but instead I mostly captured a warm, cozy blur so close your eyes and pretend for me.  ;)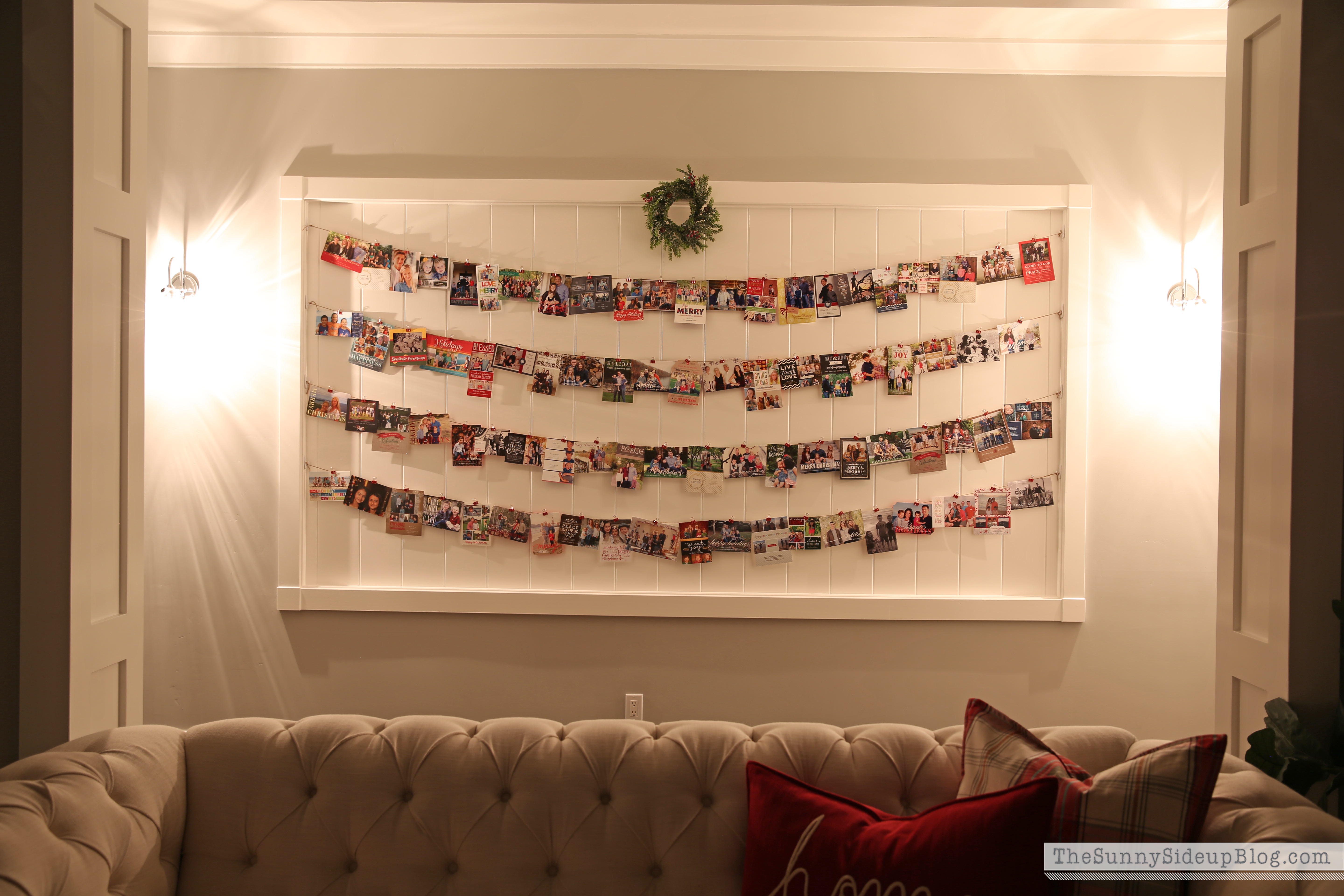 I didn't get any night light pictures of our formal living room and wish that I would have!  But I did capture one of my planked Christmas card wall.  When we built the house I had two lights put on the side of this wall and I love how it lights up the cards so I can see so many of my favorite smiling faces each evening.  

Our family room is the room we are in the most.  I could sit by the lights of the tree for days and be completely content.  

Even more so with a few of my favorite little people joining me. :)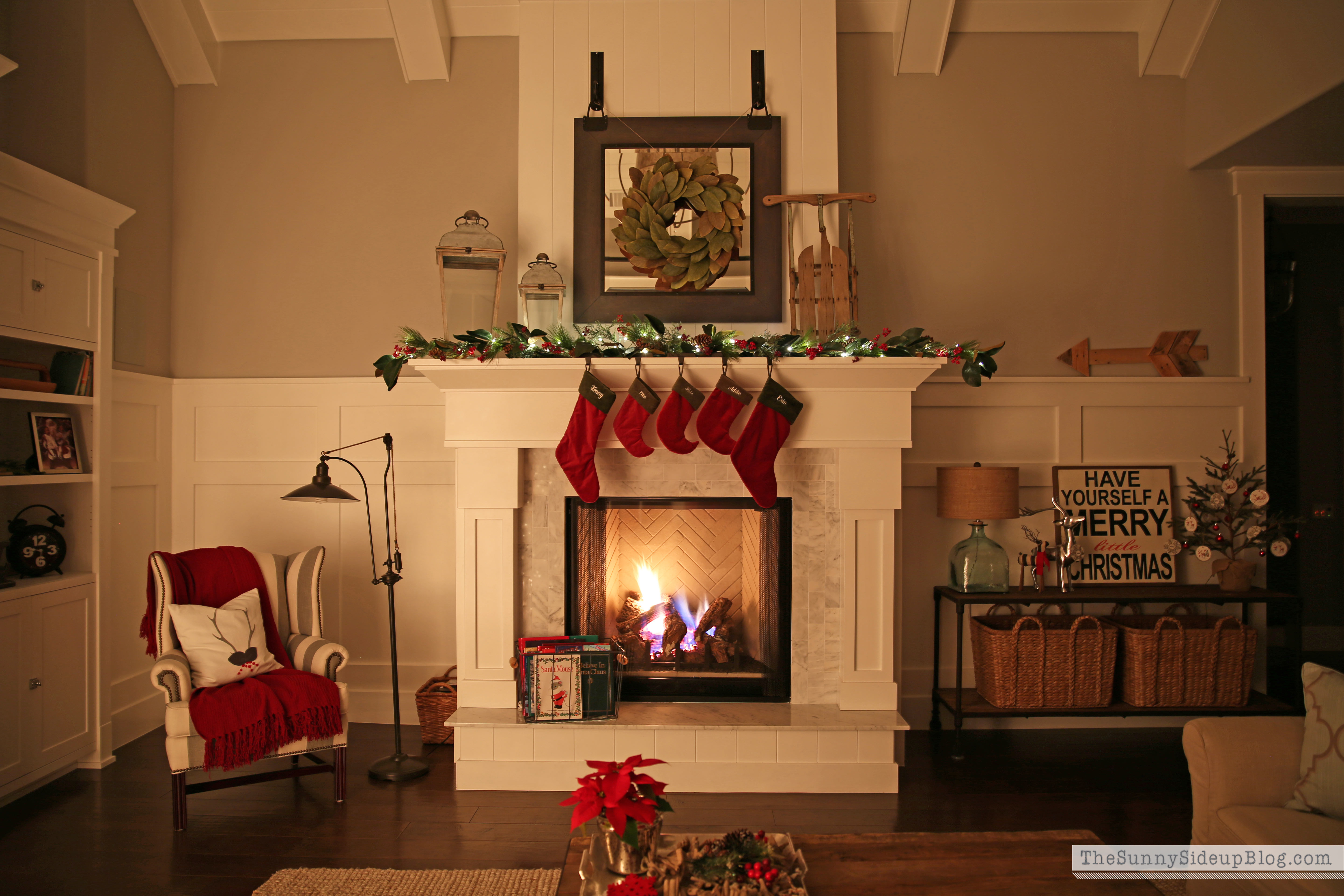 The garland on my mantel gives off such a cozy glow at night (you can read why these stockings are so special to me here), plus we have been lucky to have cooler weather lately!  Fireplace weather is rare in southern Cal so we enjoy it immensely.  Nothing like reading Christmas books by the fire and tree.  Like I said.. melts the stress away!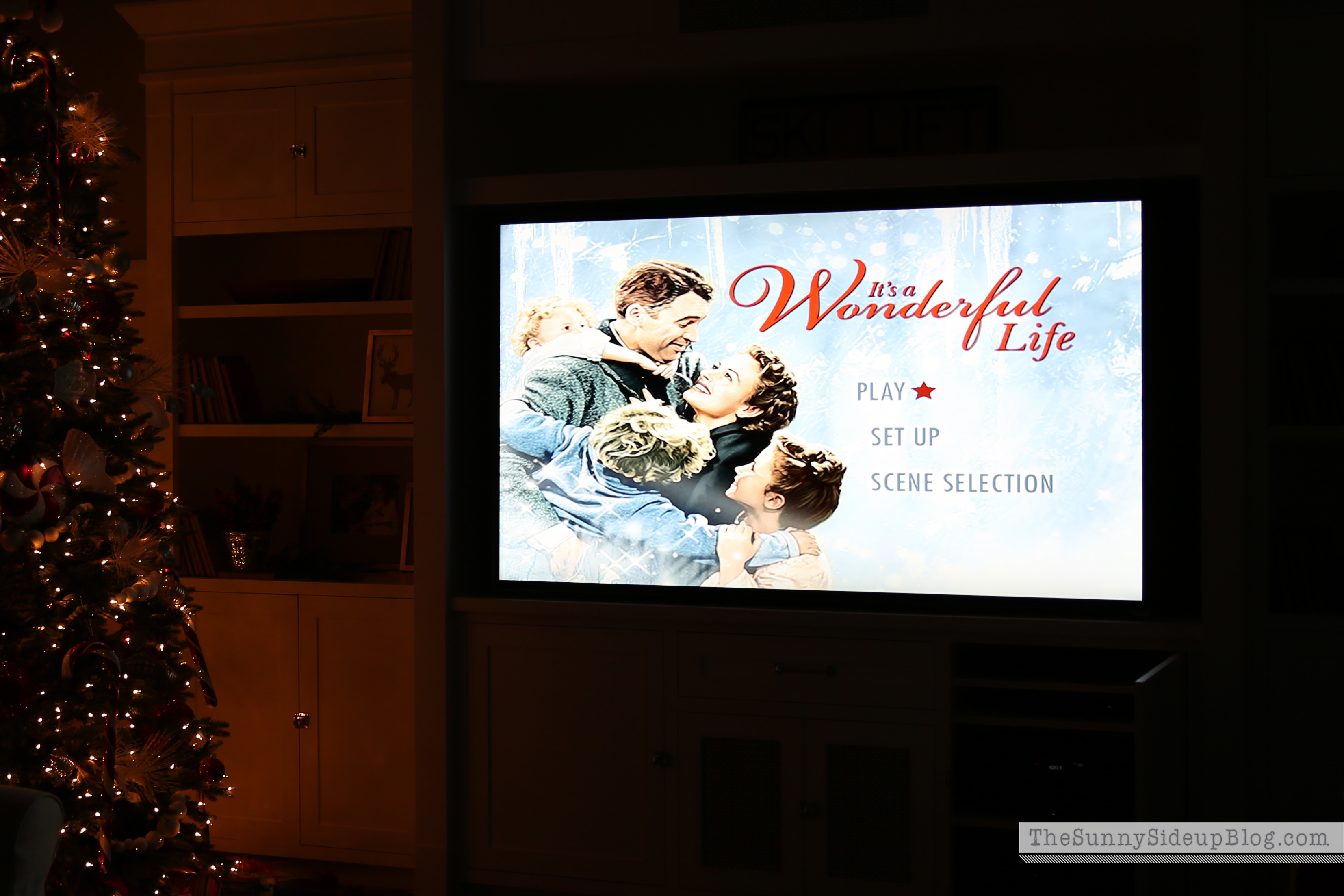 Now if you need me the rest of this week, you'll know where to find me.  :)
For more beautiful, fairy-light inspiration, visit all these amazing bloggers throughout the week!
Monday, December 21
Maison de Pax | The Wood Grain Cottage | Place of My Taste | Finding Silver Pennies
My Sweet Savannah | Eclectically Vintage | French Country Cottage | Setting for Four
Tuesday, December 22
Life on Virginia Street | Style House Interiors | Bless'er House | The Sunny Side Up Blog
Cherished Bliss | Stone Gable | The Happy Housie | Making Home Base
Wednesday, December 23
Just a Girl and Her Blog | Migonis Home | At Home With the Barkers | Everyday Enchanting
Craftberry Bush | The Wicker House | Fox Hollow Cottage | House by Hoff | Love Grows Wild
Also if you are new here and would like to see my house decked for the holidays during the day (when I have natural light and my camera feels like my best friend instead of my worst enemy) you can check out the posts below.  Happy Holidays!  :)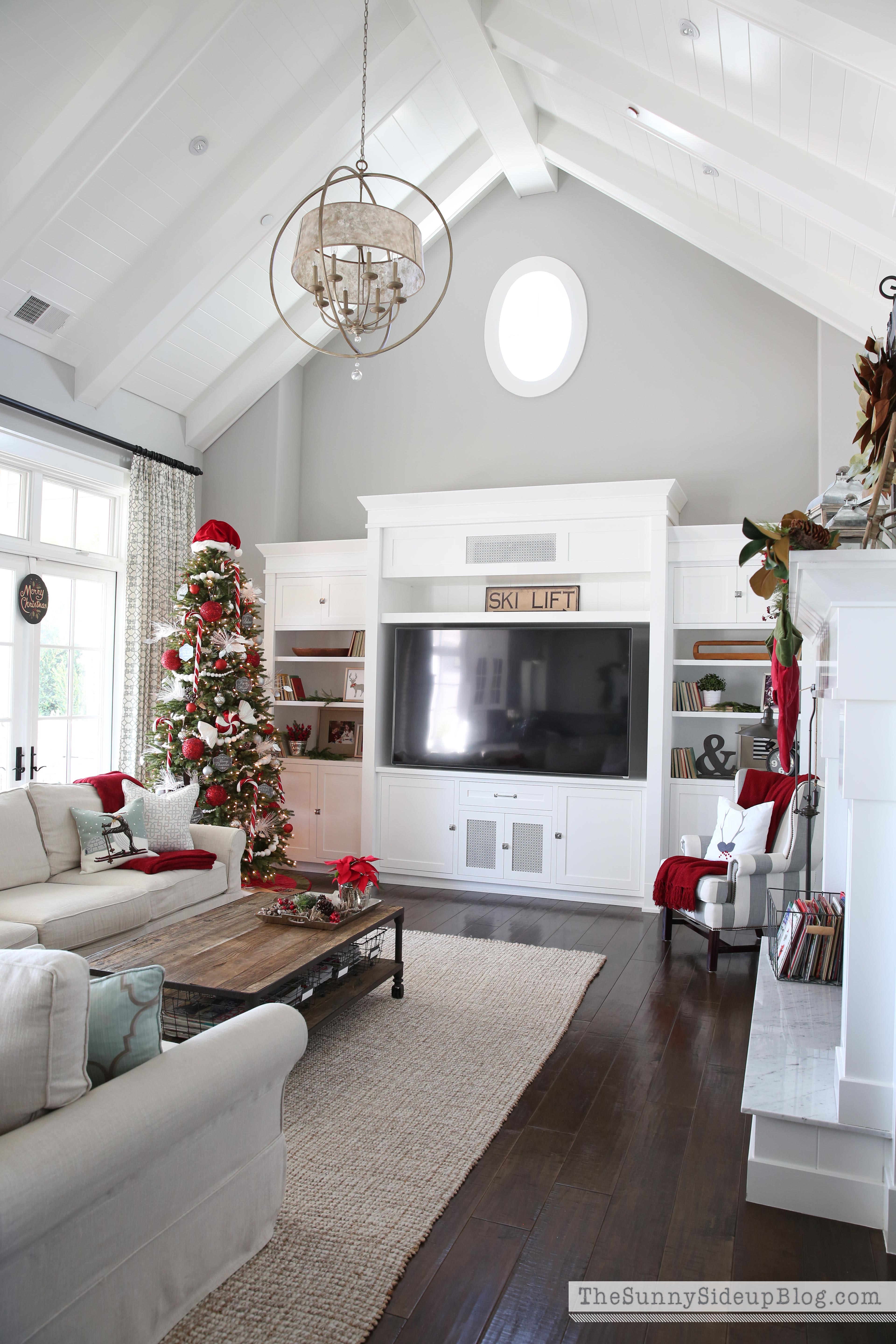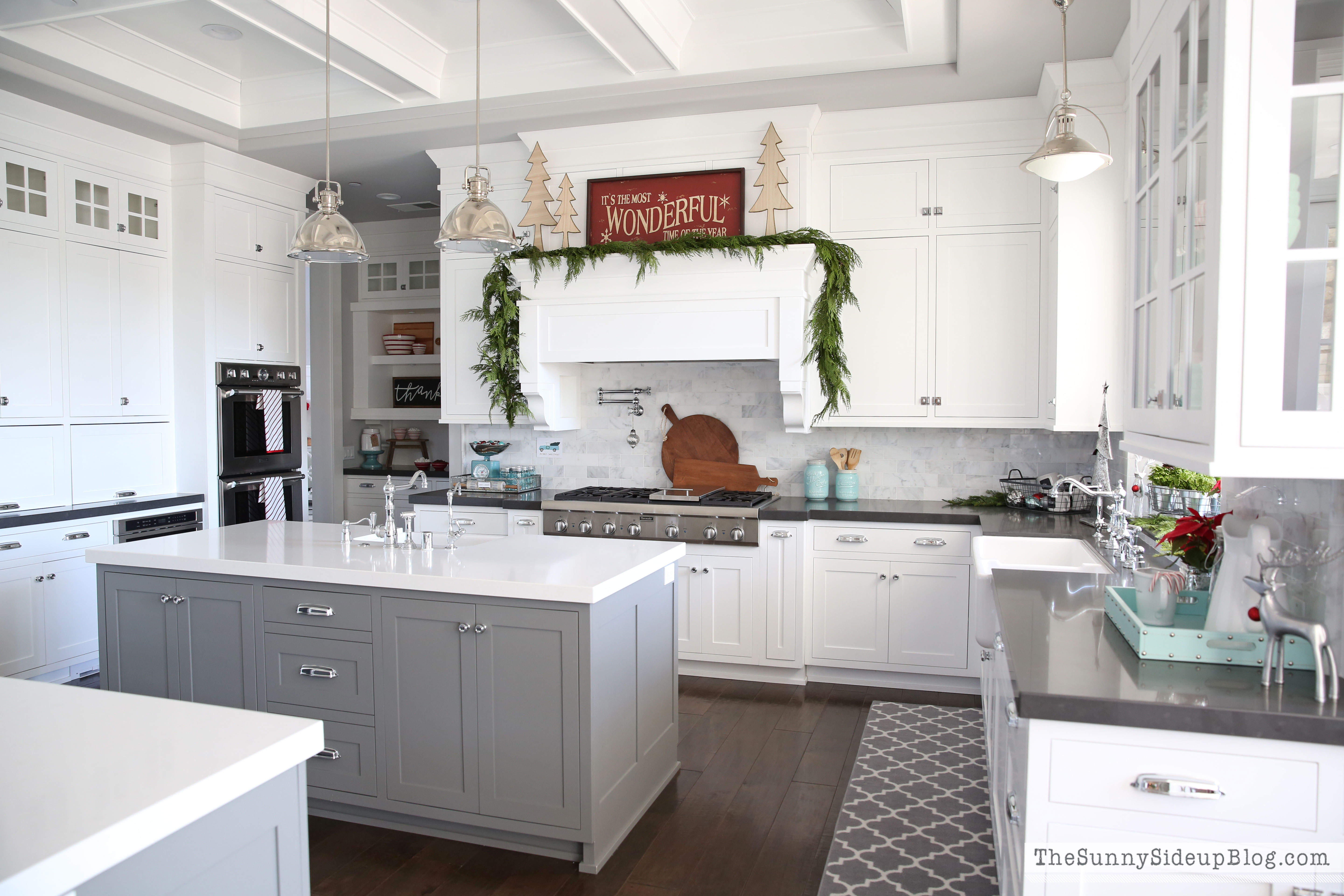 Free printable of the paint colors throughout my home!
Enter your name and email address to get instant access to my paint colors along with other free organizing printables. More will be coming soon!
Exclusive to subscribers!