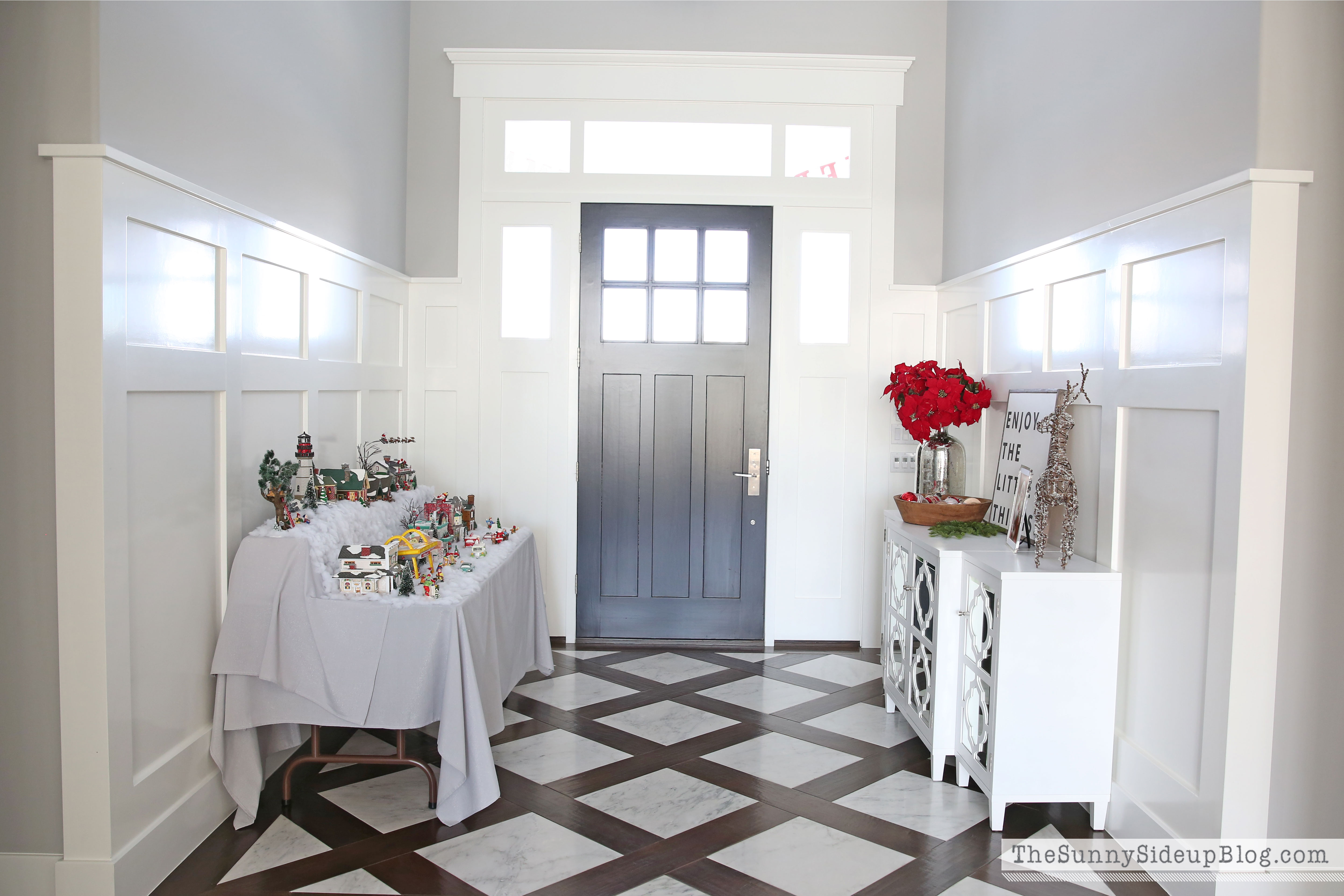 Happy Christmas week everyone!  So excited to have my kids out of school.  We wrapped up the play one of my daughters was in over the weekend – A Christmas Carol – such a fun production and my parents are in town (yea!).  I am excited to wind down after a busy few weeks and get this party started.  The party that includes pj's all day, Christmas movies, rides to look at lights with Christmas music playing, hot chocolate and LOTS of wrapping!  I still have areas of my home that I decorated and took pictures of, and I just haven't had time to post them.  Sharing a few of my entry today.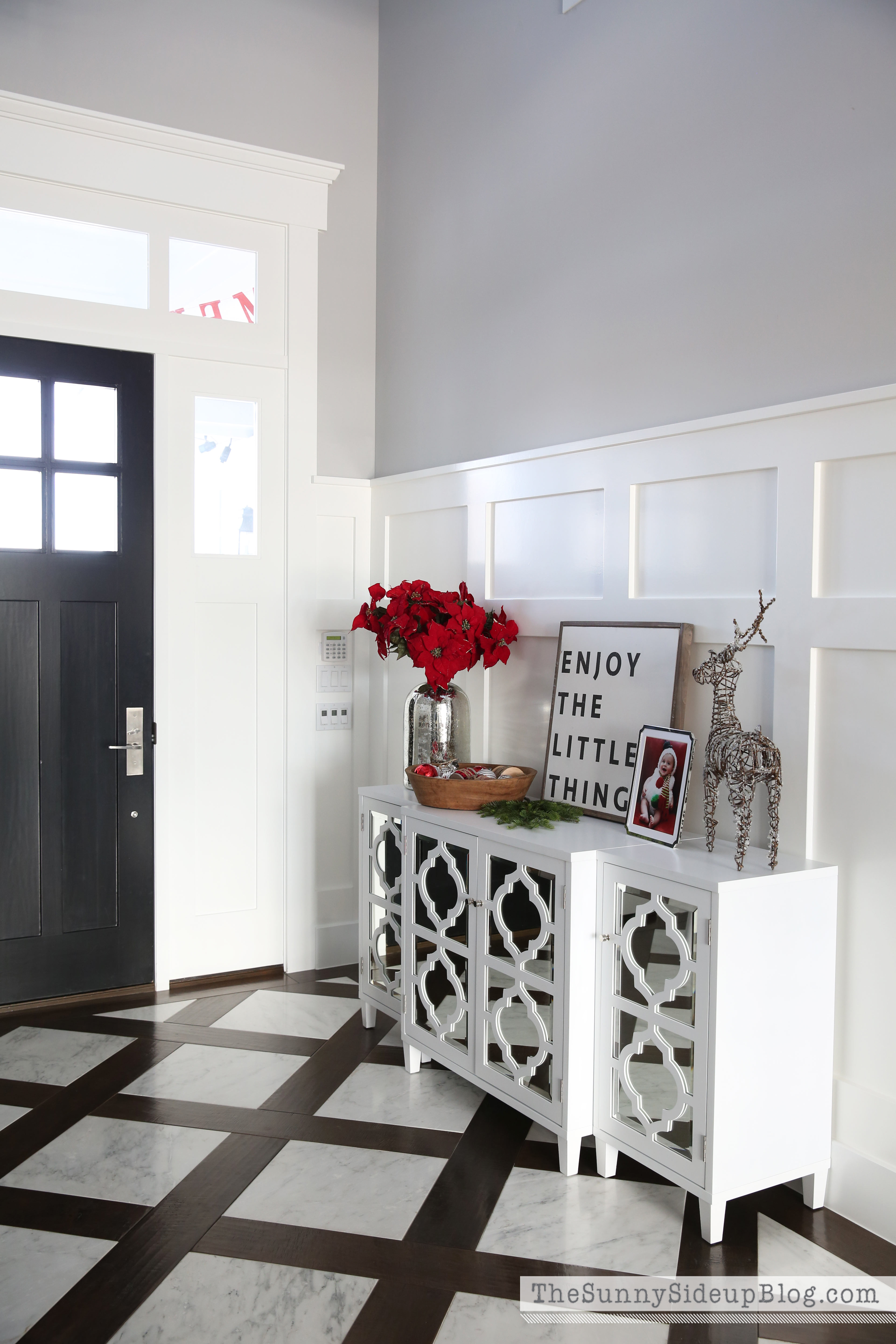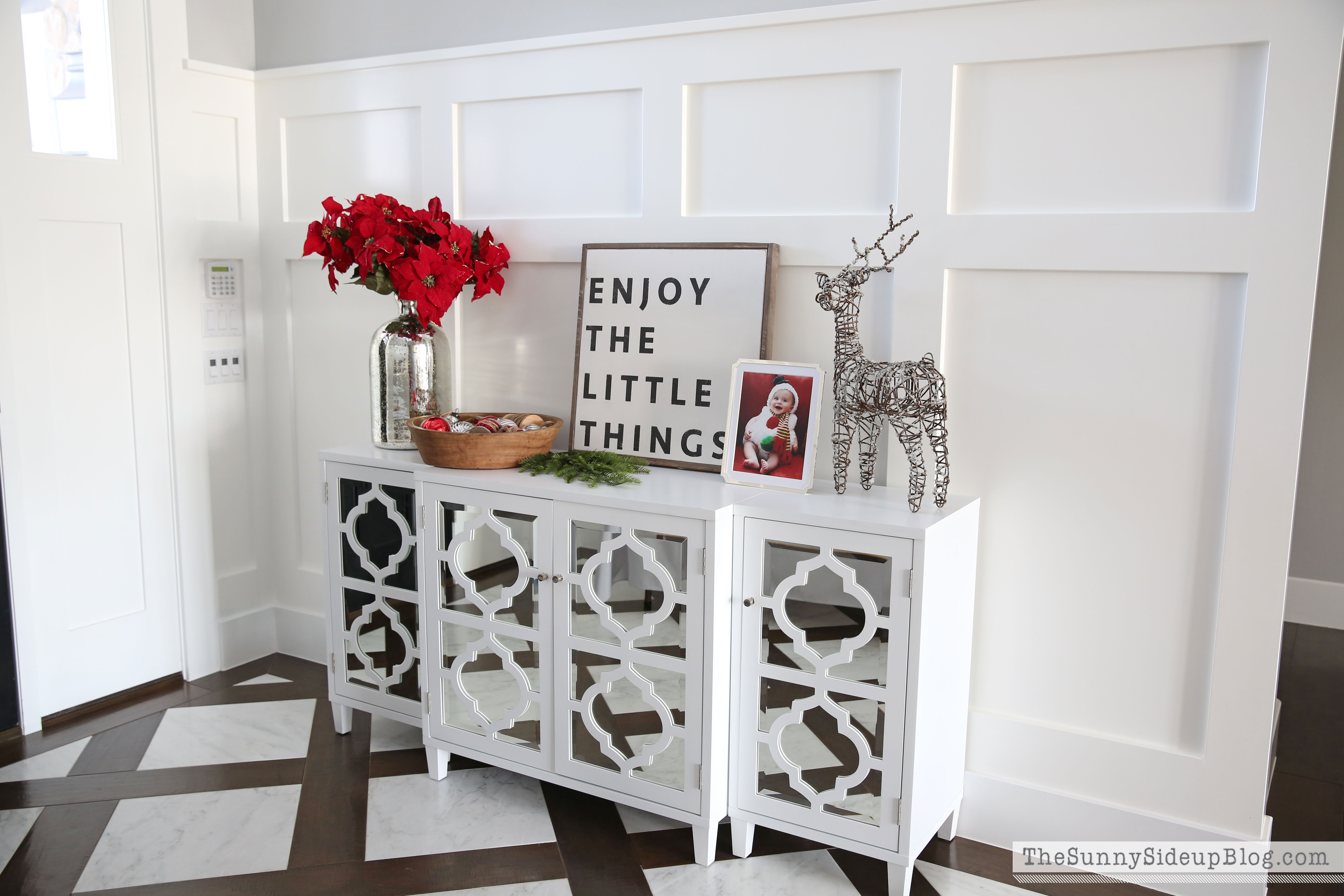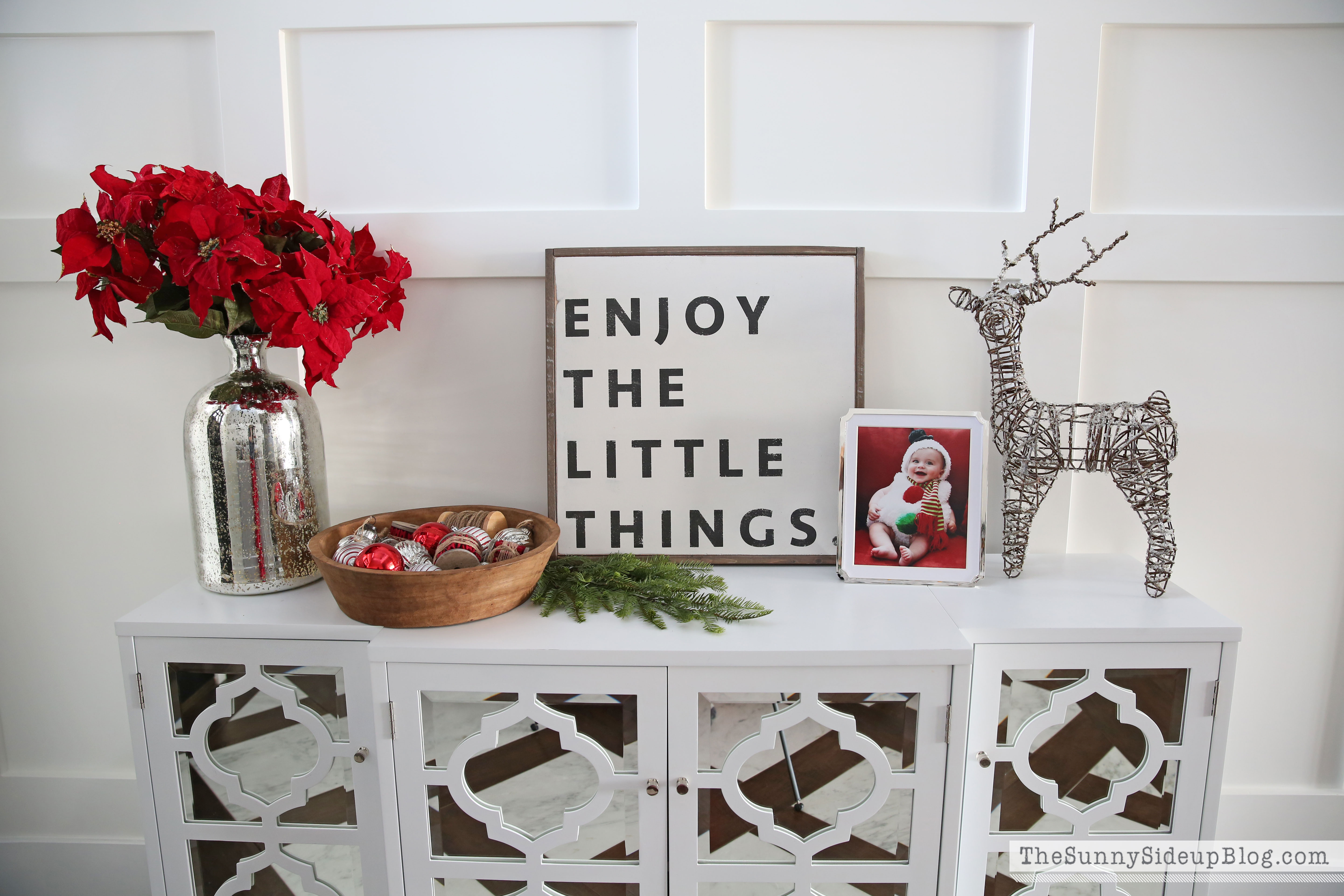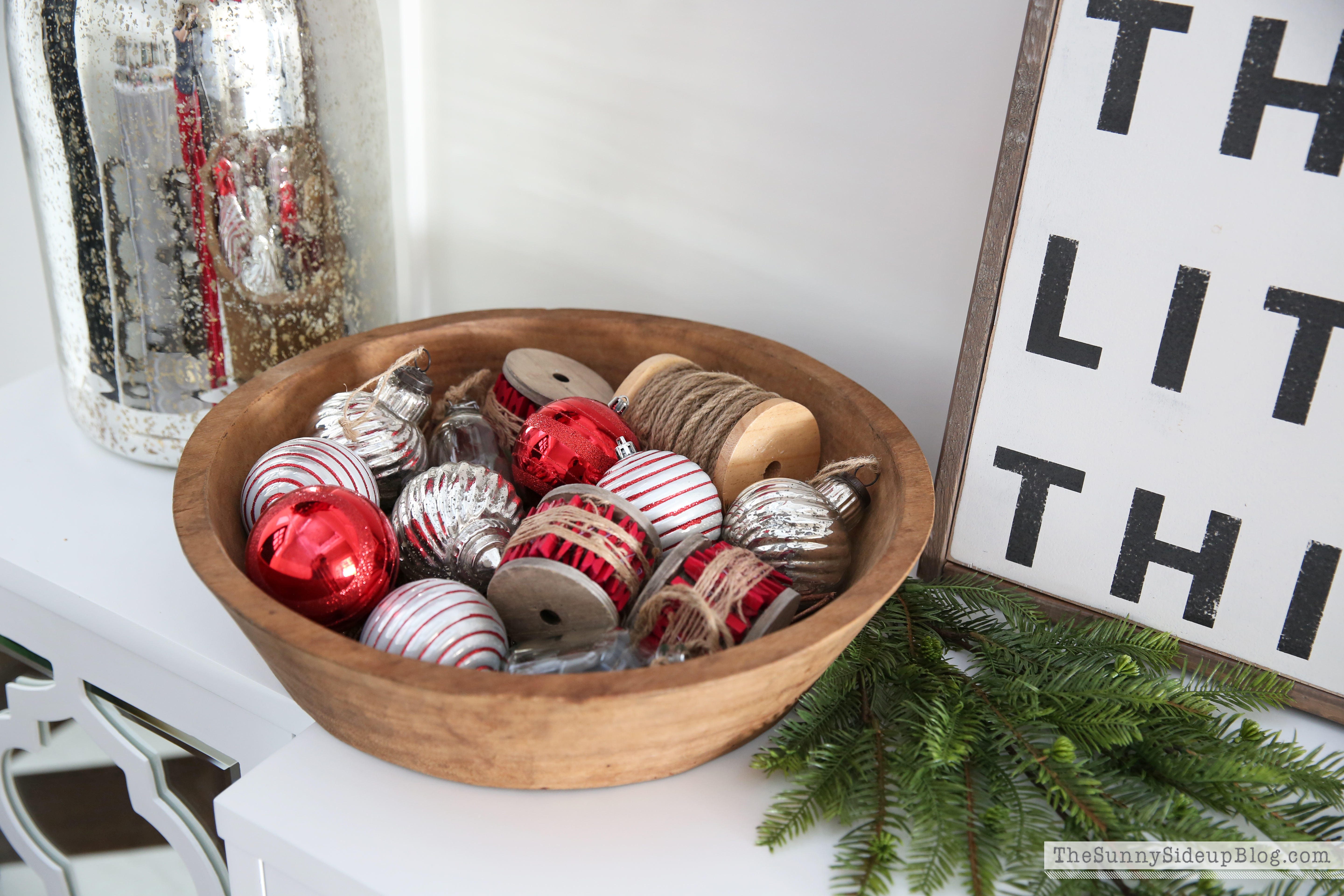 Most of you know this is my all time favorite Christmas picture of my little boy.  I usually display it a couple of times throughout the house. :)  I remember taking that picture and how I had him laughing so hard.  Can't believe my baby snowman is 5 this year!


On the left side of our entry we set up our Christmas village.  This is my kids' FAVORITE.  We put it all up together and yes.. the hot glue gun stands close by.  Every year we break several pieces but we don't care.  We glue them back together and when the glue dries, it just looks like more snow. ;)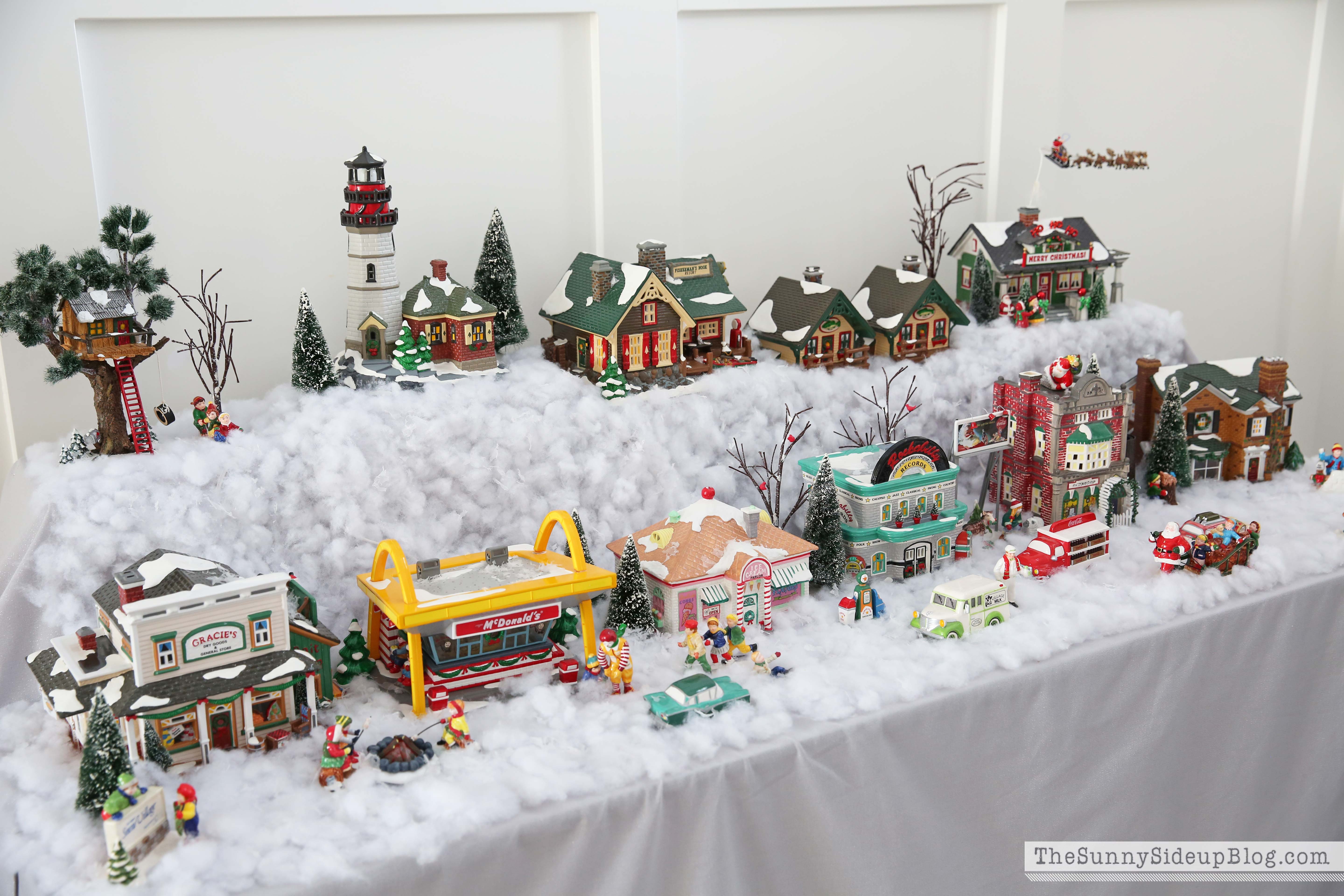 When I was growing up my mom collected this snow village and I have the best memories of having it displayed in our home every year at Christmas. Some of these pieces she has passed down to me.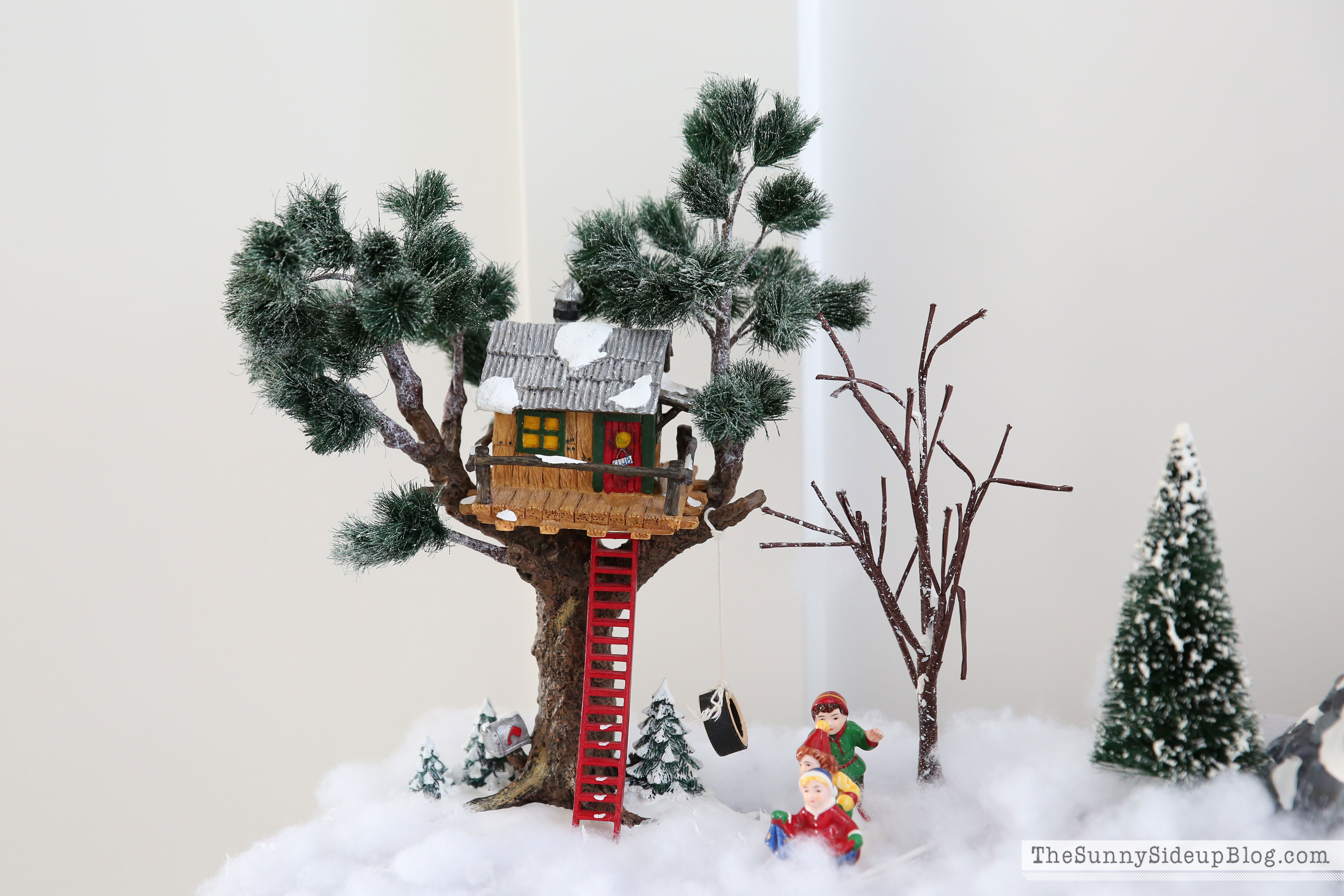 Some of the pieces we've bought ourselves.  Like this treehouse.  My husband gave me this for our first Christmas together away from home.  He was going to law school.  I was working three jobs to keep our debt down (teaching school, tutoring and working nights at the mall).  Money was tight, and we could only get each other one small thing for Christmas.  He gave me this treehouse.  He knew how much I loved this village of my mom's and told me it was time we started our own Christmas village.  It's my favorite piece, and I remember that Christmas we had together on the East Coast every year when I pull it out.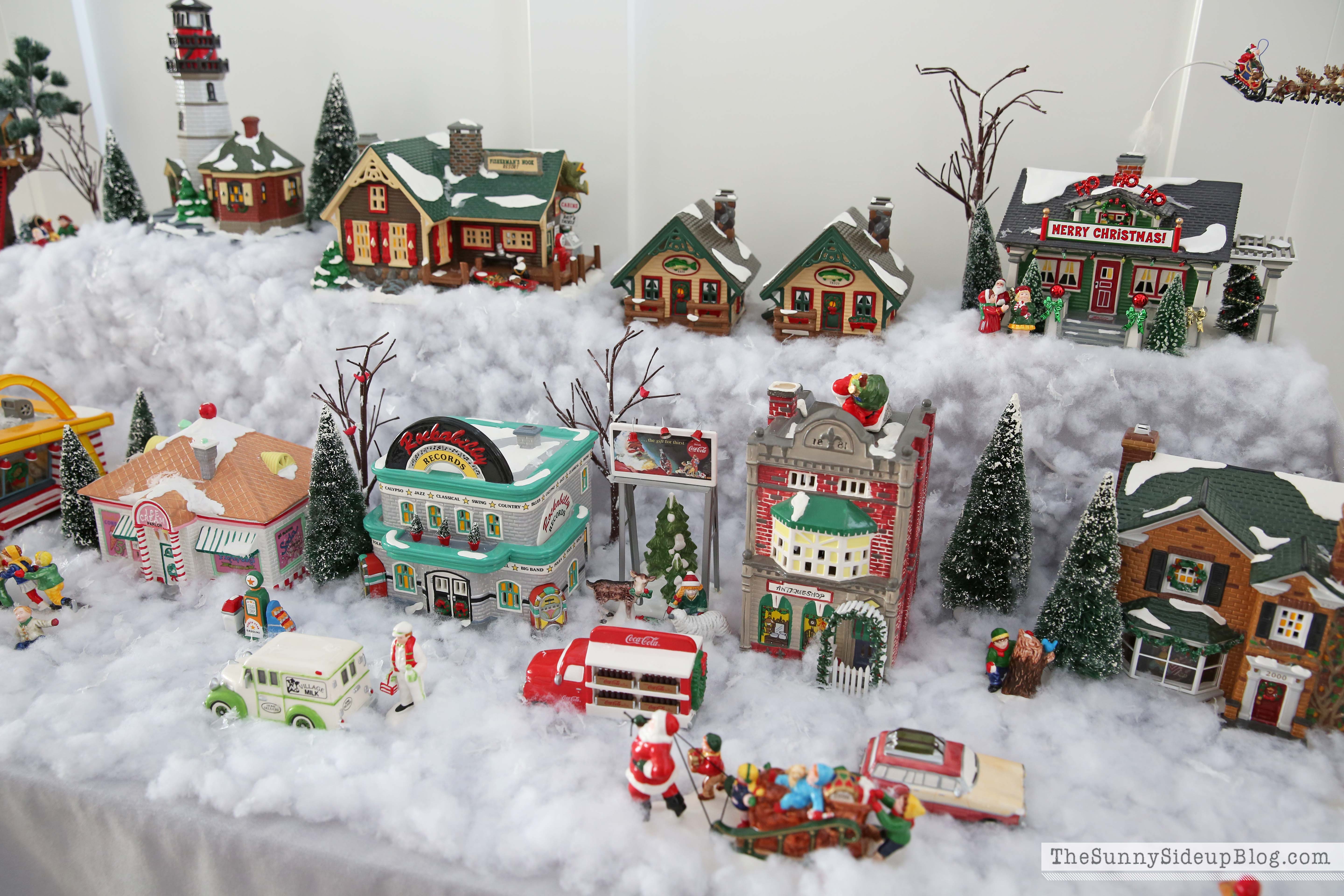 Isn't the snow cute!?  My 11 year old did it all.  She spent over an hour carefully pulling quilt batting apart.  Makes me happy how much my kids look forward to this.  Every night when it gets dark they rush to turn on the lights and stand and just take it all in.  Magical.  :)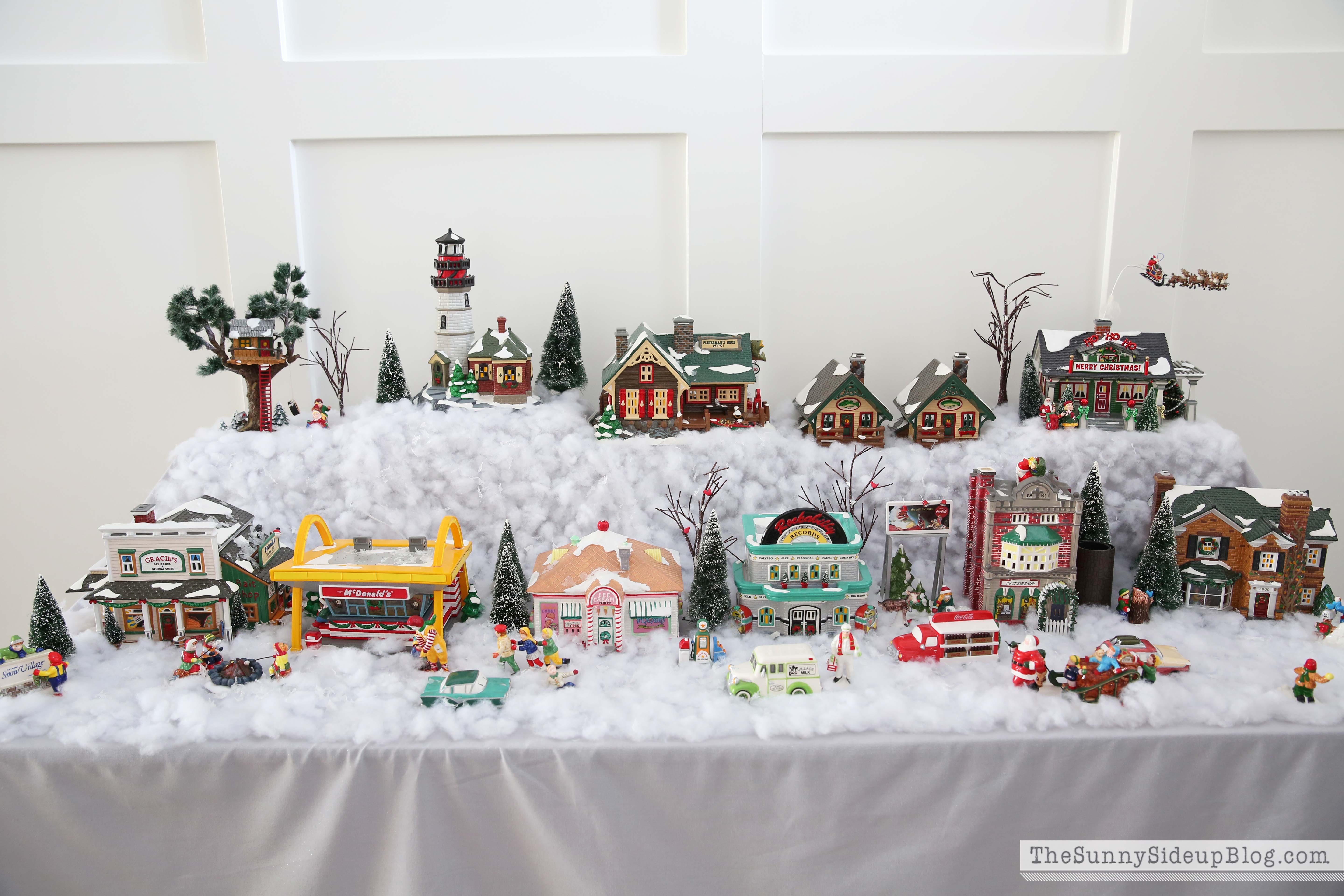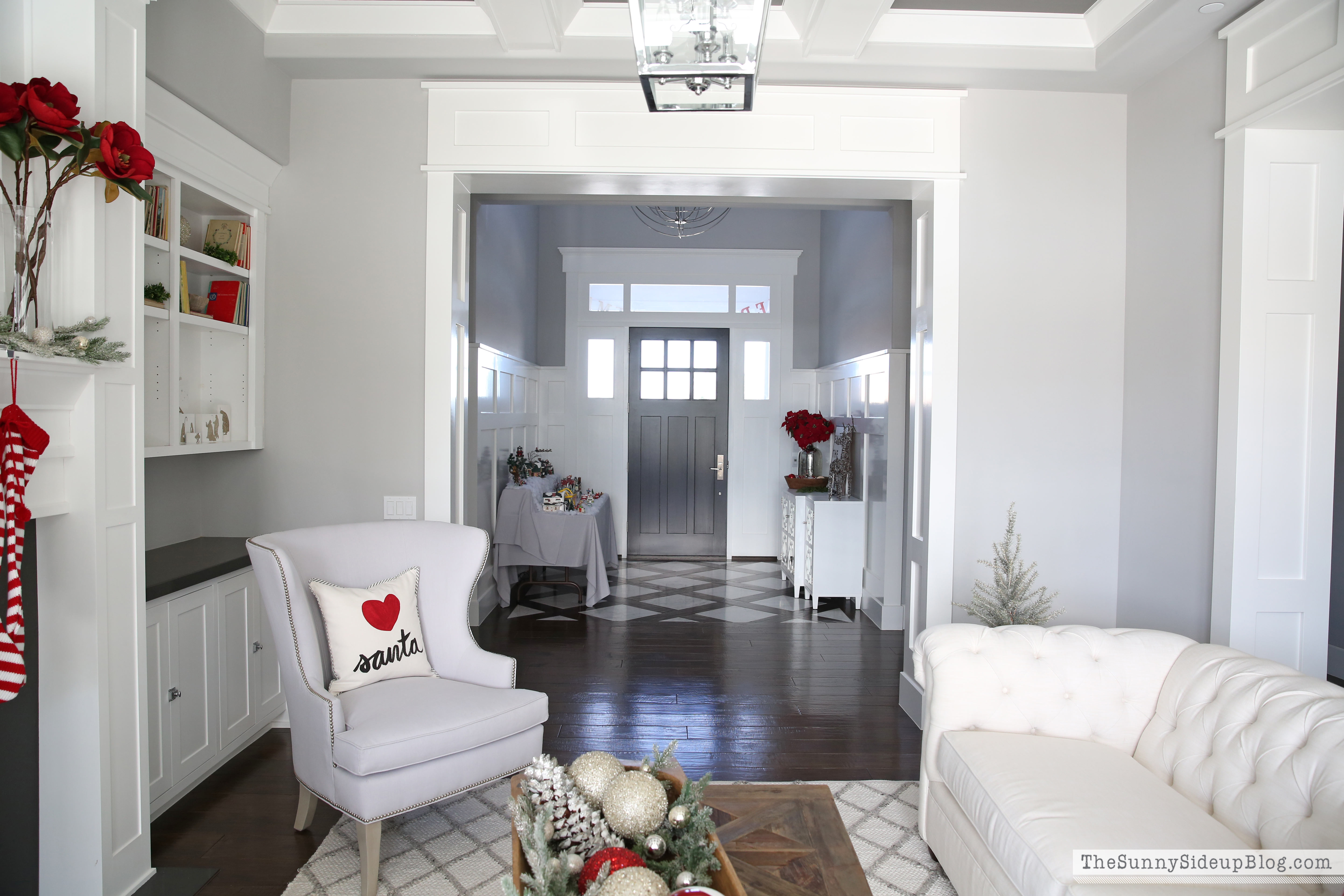 I hope you are enjoying this week!  The few days before Christmas are my very favorite.  Lots of down time with excited kids.  :)
xoxo, Erin