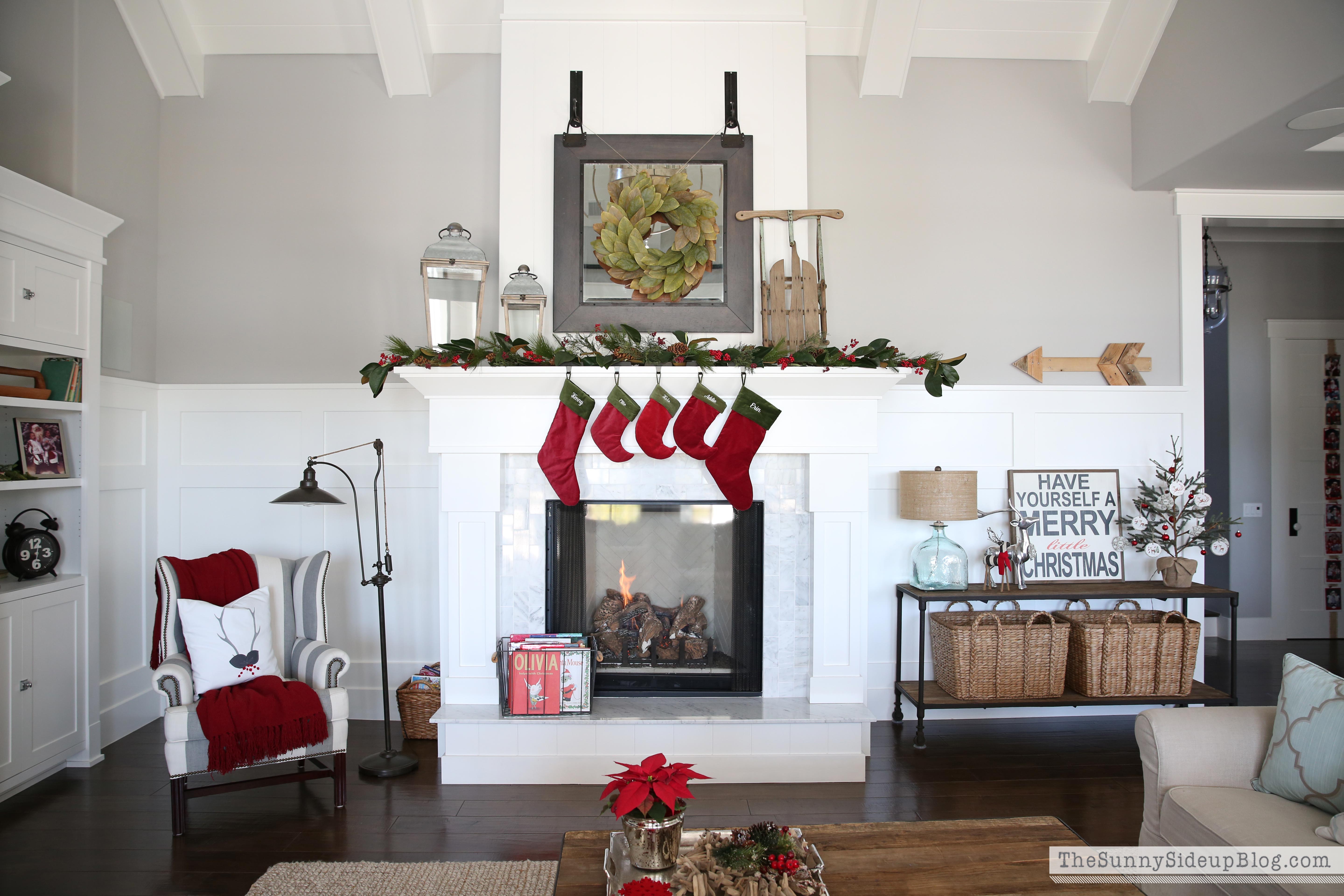 Happy Friday friends!  Whew!  Made it through the week!  This was a busy one.  My kids are off to school and I'm sitting her on my laptop in a quiet (but very messy!) house.  I have a free morning which hasn't happened in a while and I'm thrilled to just be home with some time to clean, do laundry and catch up!  It's raining here and is cold and cloudy out.  Love it!  I have Christmas music playing and the fireplace on and even though my to-do list is seriously scaring me (wouldn't be December without a scary to-do list!) I'm determined to soak in the madness and just enjoy it all before it's over.
A few things I wanted to share: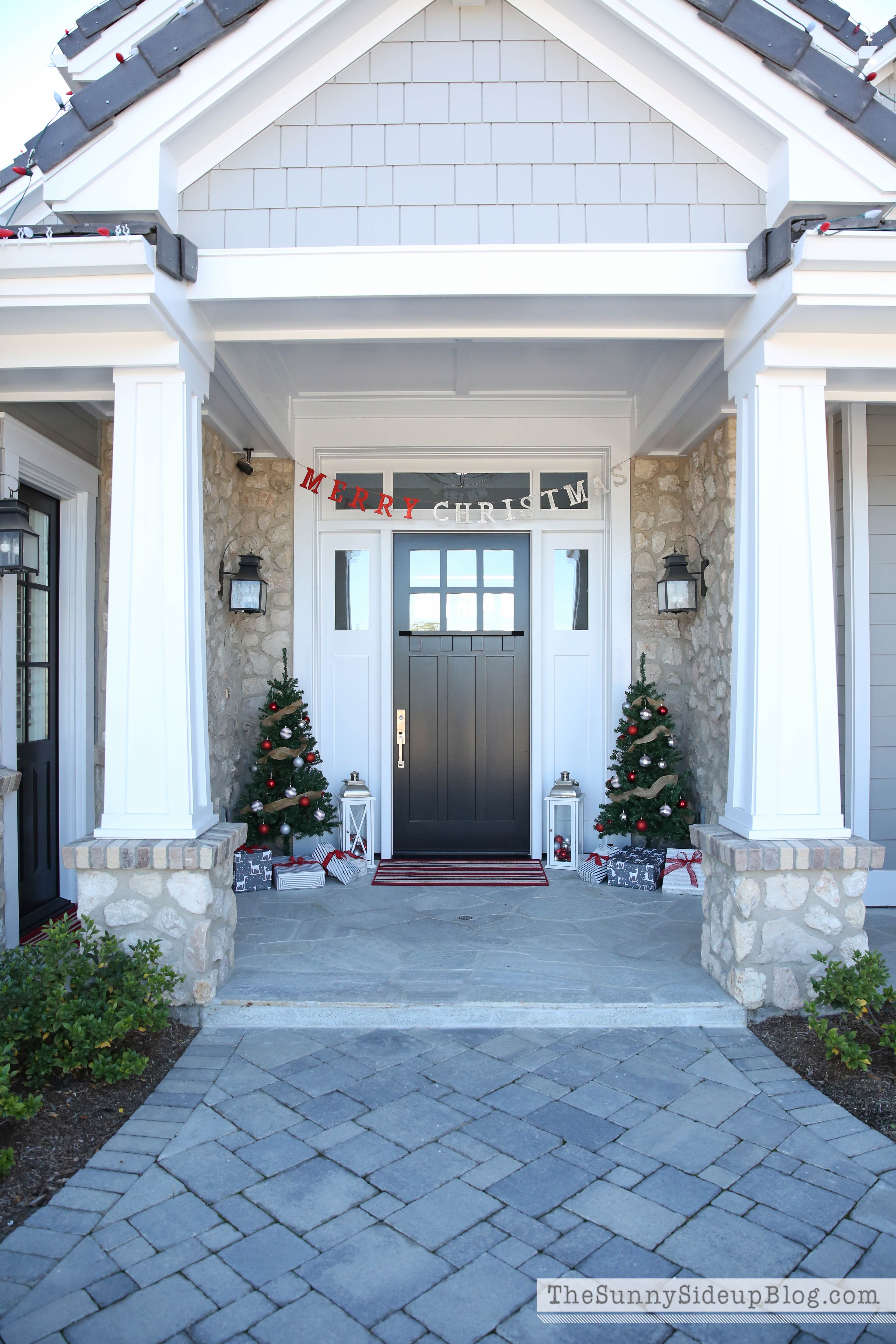 I'm guest posting today over at 11 Magnolia Lane!  A quick wrap up of the spaces I've shared so far on my blog.  Christy and Amy are hosting a fabulous Holiday Open House so if you want to be inspired by some beautifully decorated homes check it out when you have time!  I still have pics of decorated rooms to post.  Hoping I have time to photograph and share it all next week!
My friend Ann hosted her annual Favorite Things Party the first week in December and there were SO many great favorites this year!  I'm going to try to get that post ready for Monday if you need some last minute gift ideas so be sure to check back!  Here is the post from our party last year.  There are endless fun gifts in that post if you still need a few ideas.  I actually just re-read it and ordered a few things I had forgotten about!  You can also see MY favorite things for 2015, my favorite gift ideas for men, or the post I wrote that rounded up all of my favorite things posts.  Over 100 great gift ideas for kids and adults!
Speaking of last minute gifts.. I'm not as far along with my holiday shopping as I hoped I would be.  Yikes!  Ordering a few things this morning and I thought I'd let you know that Pottery Barn Kids is having a huge one day sale – free shipping and 20-40% off of all toys!  I don't buy a lot of toys from PBK because they are pricey but when they have sales like this I stock up because their toys are such great quality.  Kole had something like this when he was little and loved it so I imagine Santa might drop off this darling work bench.  (I bought the fun little tool belts for him and his cousins too!)  We have these trucks and they have been favorites for years.  If I had a baby I'd order this in a heartbeat!  Their personalized chairs are all 30% off and their luggage is all on sale too!  We've had these PB Kids suitcases for my girls for years and still use and love them.


Just thought you might want to know about a great sale going on today!  I'm sad to say that I'm also checking out what's on sale at Pottery Barn teen for my girls (they have 20% off today).  I want to still be looking at dolls!  They are growing too quickly.  This year has been the best with all three of my kids in the same school.  It's the only year I'll have that and I am loving it.  I hope the rest of the year slows down!  Trying to enjoy every minute.

Alright!  That was fun but I've procrastinated the dishes long enough.  :)
Enjoy your weekend friends!
*Affiliate links used
xoxo, Erin