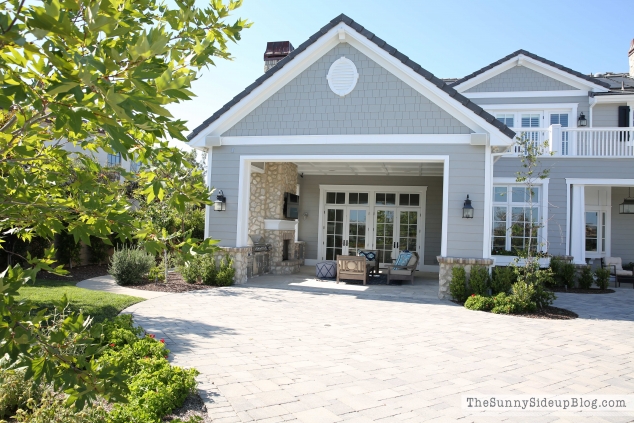 I was going through some pictures this weekend – making some sort of attempt to get my picture folders organized after being lazy over the summer and dumping everything in one spot – and I came across some yard pics I never shared.  These were taken in the spring and to be honest, when I first saw them they made me kind of sad.  Because of the drought here in So. Cal we have cut back water so much that my yard isn't looking nearly this pretty.  I'm so glad I took these pics when I did!  Everything was just starting to bloom and grow.  My plants and lawn were so happy once upon a time.  :)  There is a lot of talk about us having an "El Nino" year and getting a lot of rain this winter.  I'm kind of obsessed with reading the news about it!  Fingers crossed it does more good than bad and we get some much needed moisture around here.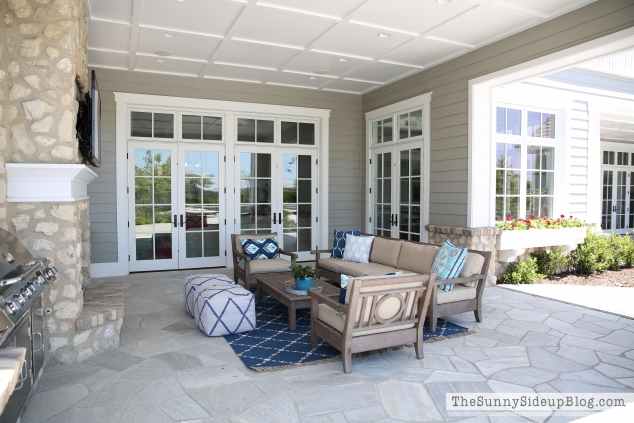 A while ago I shared our outdoor entertaining area.  It was such a great summer having furniture in our yard!  We used the space so much more than last summer.  Every day.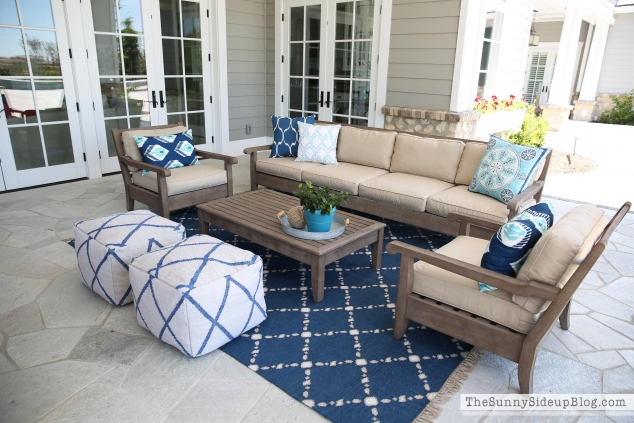 You can see more pictures and read details on this space here.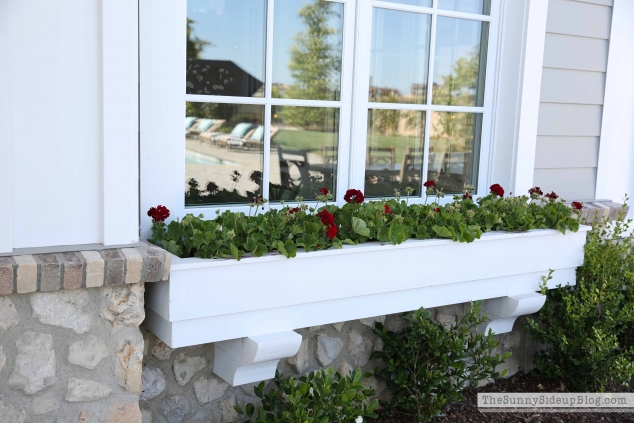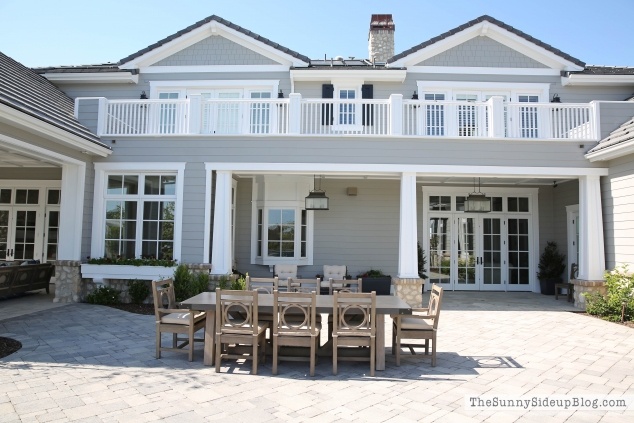 We also finally got a table and chairs!  We ate a lot of dinners outside and I thoroughly enjoyed having my husband at the grill cooking and much easier clean up.  :)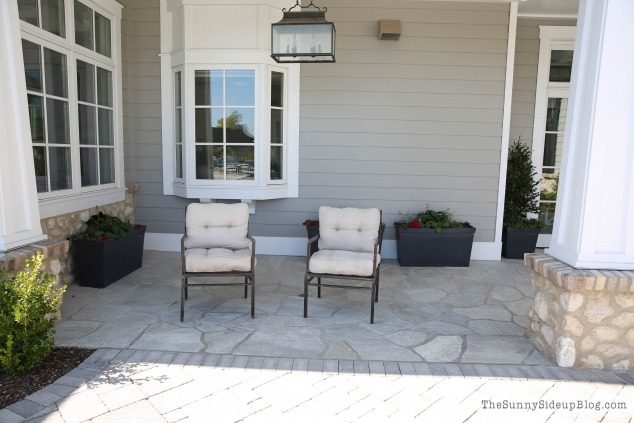 I have some fun plans for this back porch but they will have to wait until a few things are finished up inside first.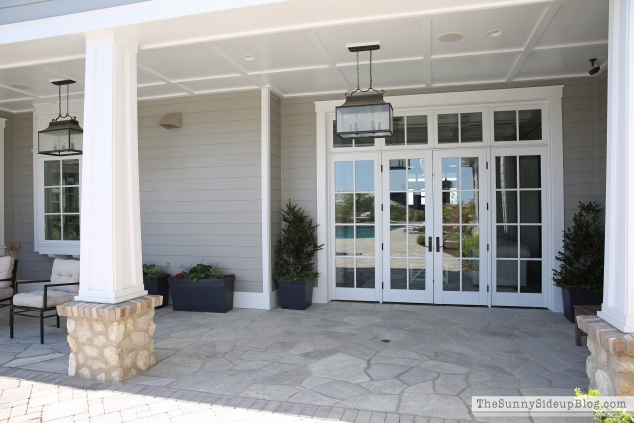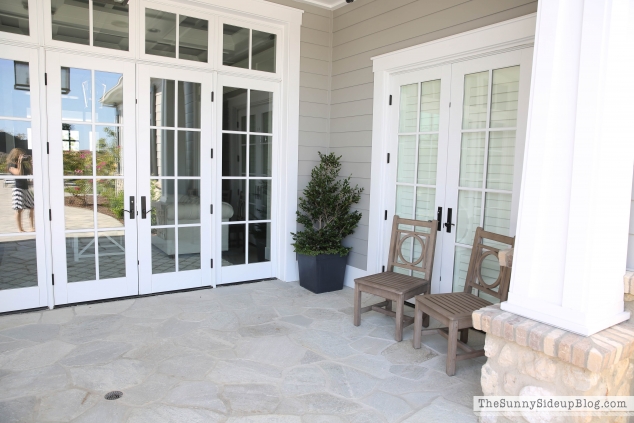 You can see a peek of our formal living room through these french doors.  And a nice shot of me taking pictures.  Always lovely when that happens.  :)  Those chairs are just extras for around the table when we need them.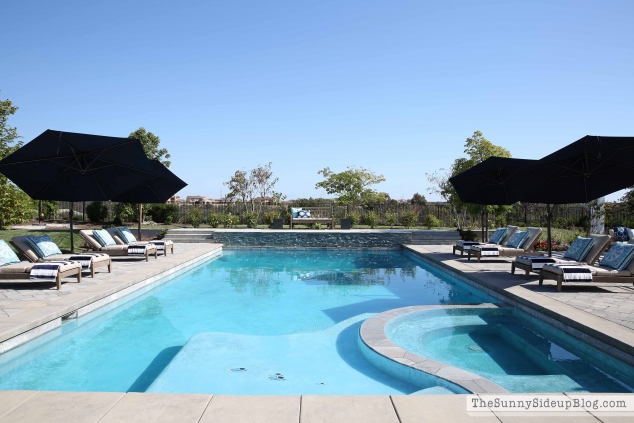 The biggest change to the yard this past summer was the addition of our lounge chairs and umbrellas.  Because our yard is still so new there isn't much in the way of shade.  Last summer I roasted watching the kids and their friends swim everyday.  This summer I have to say that I quite enjoyed being poolside.  :)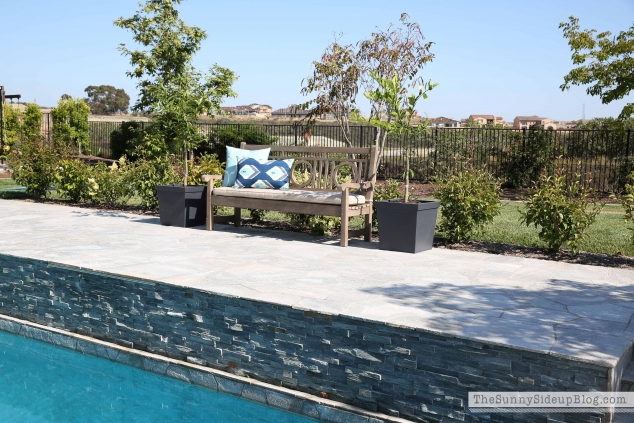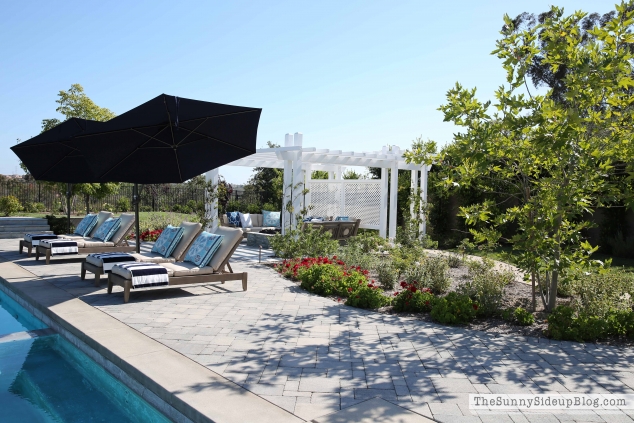 The garden area we planted that takes less water than the grass we previously had in this spot is still doing well.  A few plants have died, but definitely a smarter option if our drought continues so we will most likely be creating more areas like this one in the future!


You can read details on our outdoor pergola and fire pit here.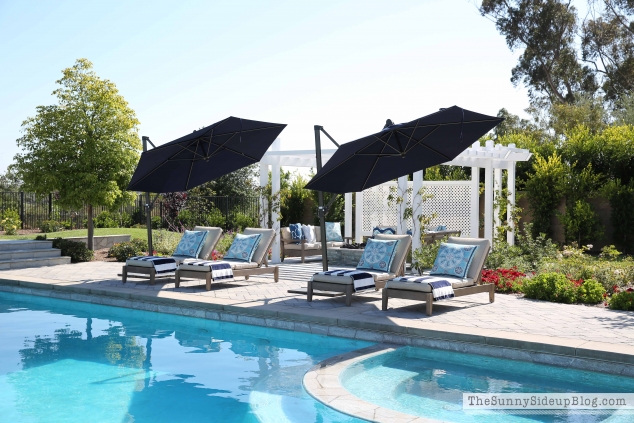 Sources:
Furniture:  Leagrave set at Restoration Hardware.
Everything else is from Pottery Barn – Outdoor Umbrellas – Outdoor Pillows – Towels.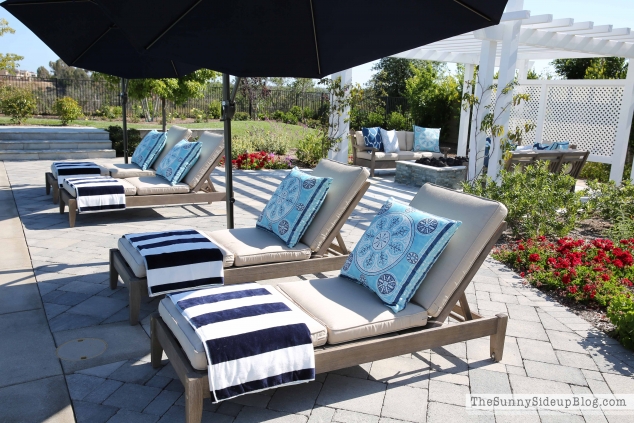 We are so grateful to have this yard to entertain family and friends.  It was a dream in my head for many years!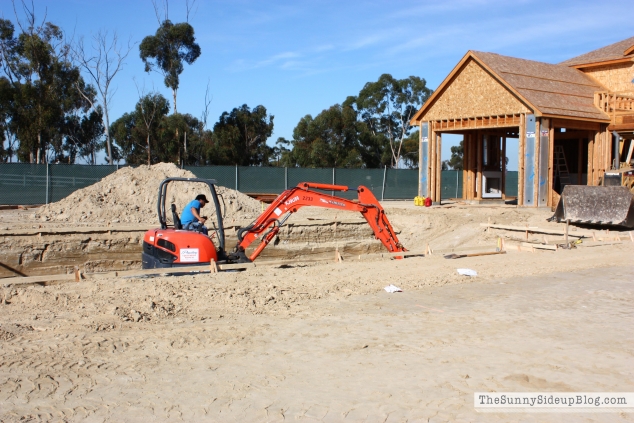 Just for fun, here's what the yard looked like when we were just starting to create this space.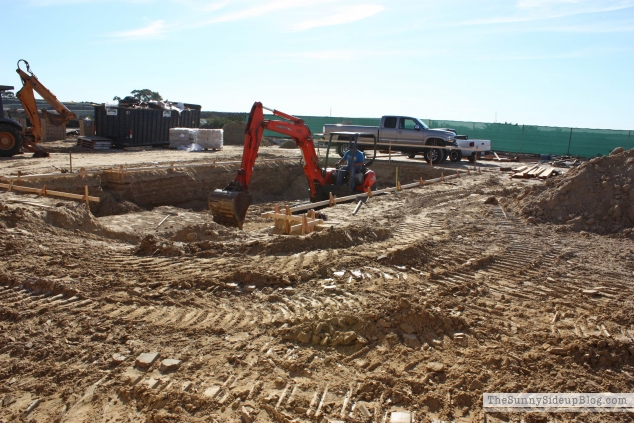 Talk about a drought.  ;)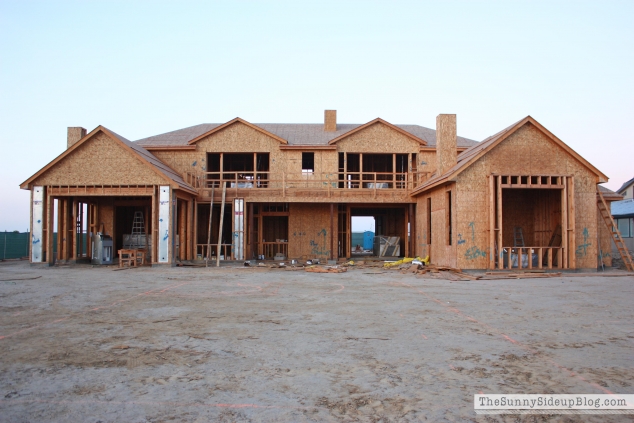 BEFORE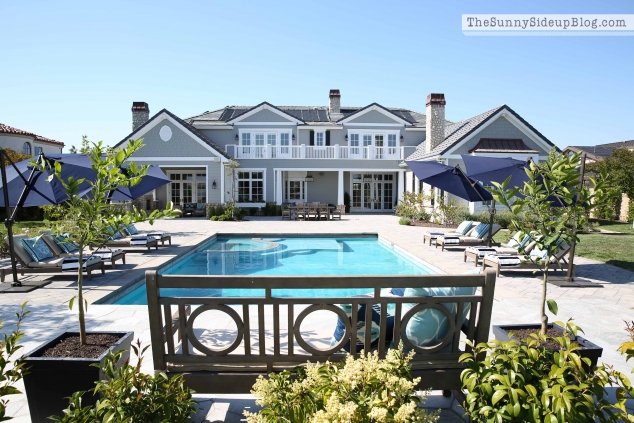 and AFTER.
It has been a busy two years.
:)
*affiliate links used
xoxo, Erin