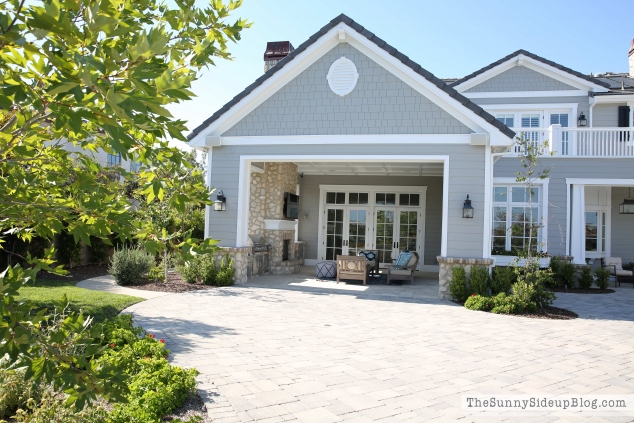 Happy Monday everyone!  So excited to finish off our last week of school!  We spent the whole weekend outside and in the pool so needless to say – we are ready!  While we were playing in the yard I took some pictures of our outdoor entertaining area to share with you today.

The french doors in our family room lead to this outdoor covered area.  It's a cozy spot to visit with friends, watch a football game in the fall and to BBQ a few hamburgers in the summer time.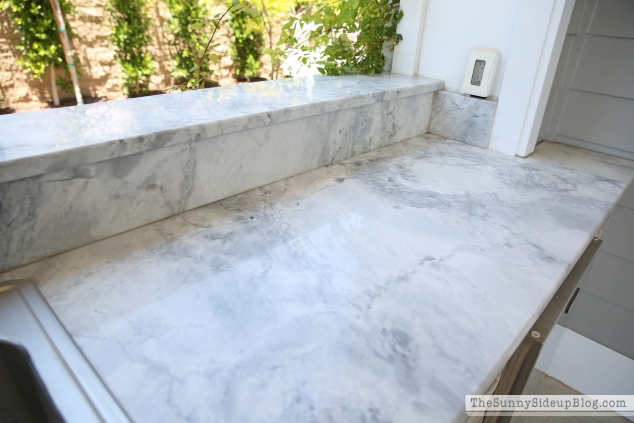 When we were building I found this gorgeous remnant piece of granite that looked a lot like marble so I used it for the countertop.


We bought the furniture for this space last summer and then added the rug and pillows this summer.  It has been so fun having this space furnished!  We are out here all the time now.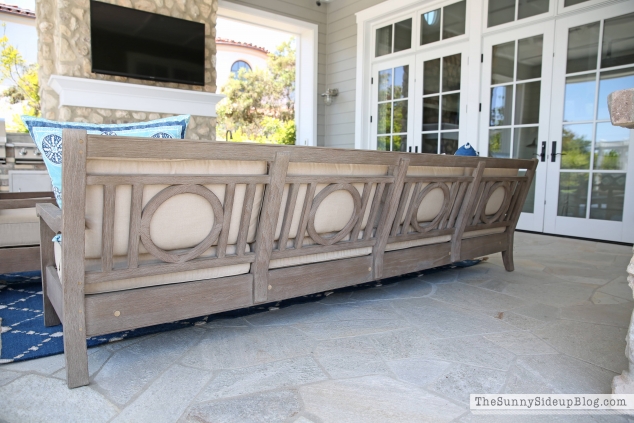 The furniture is from the Leagrave set at Restoration Hardware.  I've loved it for years!  Mostly because of the fun design on the back of the furniture.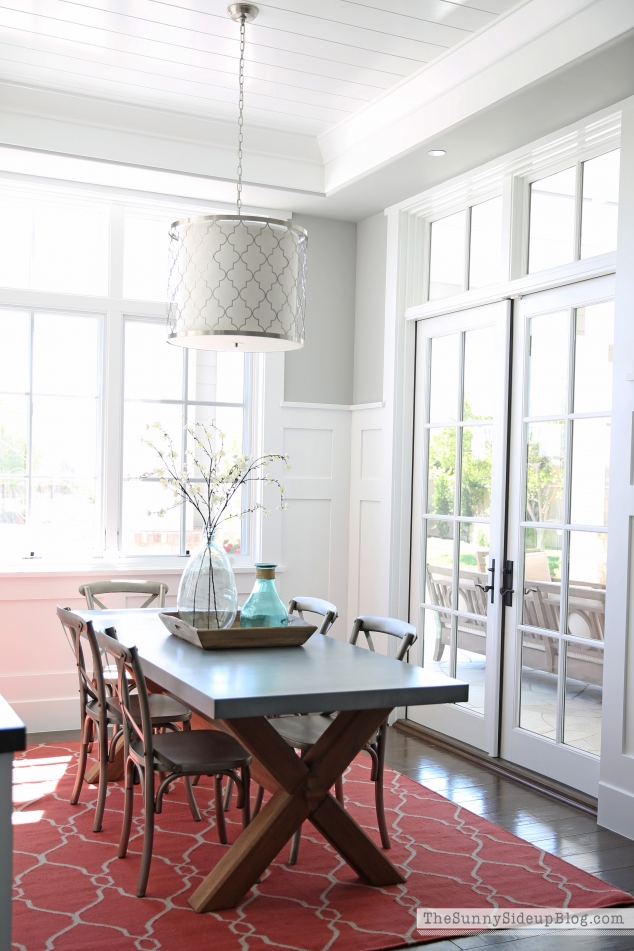 We see this couch out of our french doors in the nook and I love waking up to that fun circle pattern every morning.


As much as I love my furniture, we needed some color in our yard!  I always knew I wanted to add navy and when Pottery Barn came out with their new outdoor line this year I fell head over heels in love with this rug and these pillows!  The rug is  their dot n' dash outdoor rug.  (It's on sale right now btw!  So are the pillows!)  I bought the 8×10 and even though we could have used a bigger rug in this space, I like that it brings things close creating a cozy seating area in front of the fireplace.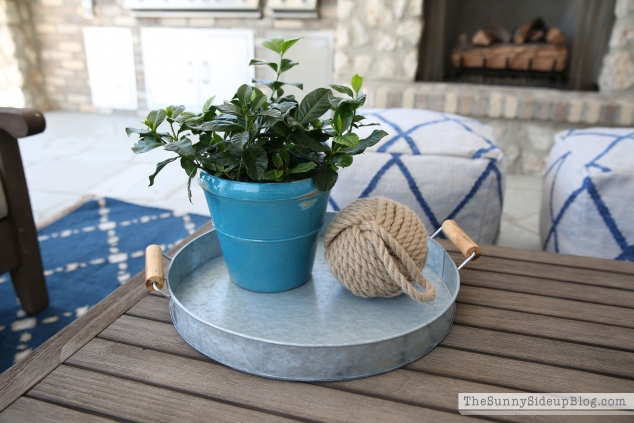 I want to eventually add some end tables and more decor to this space but these were a few things I found shopping my house.  :)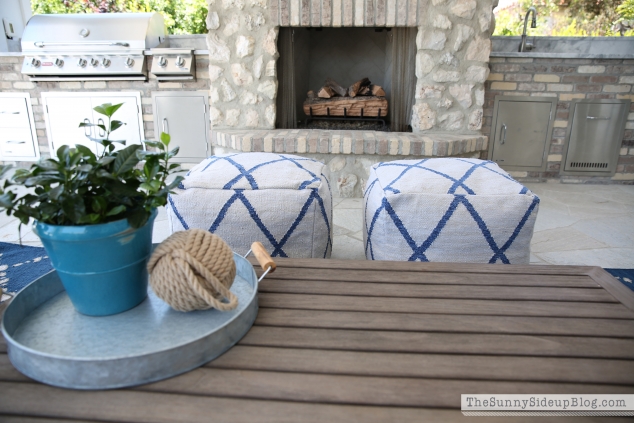 These poufs (also from Restoration Hardware) add a fun touch and more seat options.


This pillow is my favorite!  Pottery Barn's Katrea pillow.


Other pillows I used were Pottery Barn's Drayton, Izmit, and Malibu Medallion.  It's amazing the difference a few throw pillows make, isn't it!?  They made the yard come alive.  I really wanted a light fixture for this space but when we were building we couldn't figure out where to center it!  If I centered the light over the coffee table, it wouldn't be centered on the ceiling and if I centered it on the ceiling pattern, it wouldn't be centered over the table.  One of those things we didn't think about until after the ceiling was in!  Oops.  There are lots of  "hindsight is 20/20" moments when you build.  :)  There are plenty of can lights so we didn't really need one.  I just thought it would look good!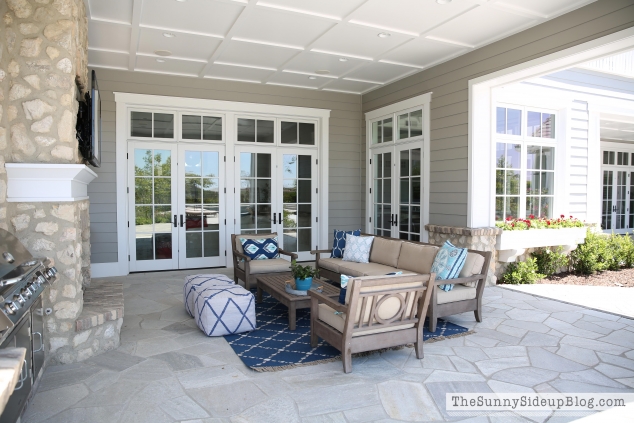 The only downside with having our outdoor space finally furnished is that now I have lost all motivation to get anything done inside the house.  Ha!  I had quite a list of to-do's this weekend and they were completely ignored because I was parked on either that couch or the lounge chairs by the pool hanging out with friends and family.  Oh well.  The to-do list can wait.  That's what summer is all about right?
Bring it on.  We're ready.
:)
*affiliate links used
xoxo, Erin