Are you organizing something this weekend?  Maybe?  Still thinking about it?  In your pajamas?  ;)  Sharing a few past organizing projects to get us all motivated!  Just spending 15-20 minutes on a space can make a huge difference.  Is your camera equipment all in one place?  I've loved having everything I need to take pictures all together in this pull out drawer in my office.  Makes it so easy to find what I need when I need it!  The only thing we don't keep in this drawer is the video camera.  I like to keep it in the kitchen so we can grab it often to spontaneously film the kids doing every day things.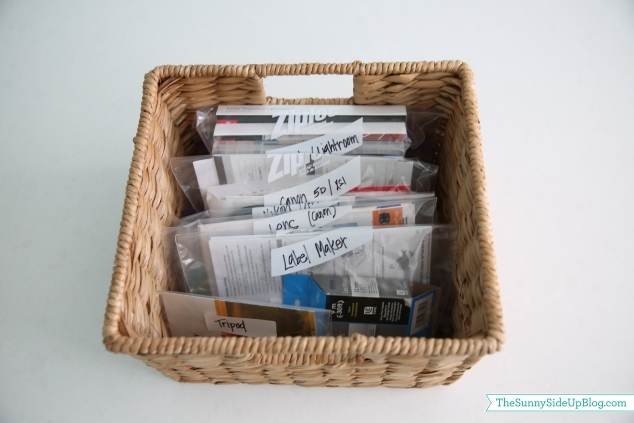 You can read more about how I organize my camera equipment and all of the instruction manuals here.


For those of you who are long time readers, do you remember the makeover I gave my mom's laundry room cabinets last time I visited over the summer?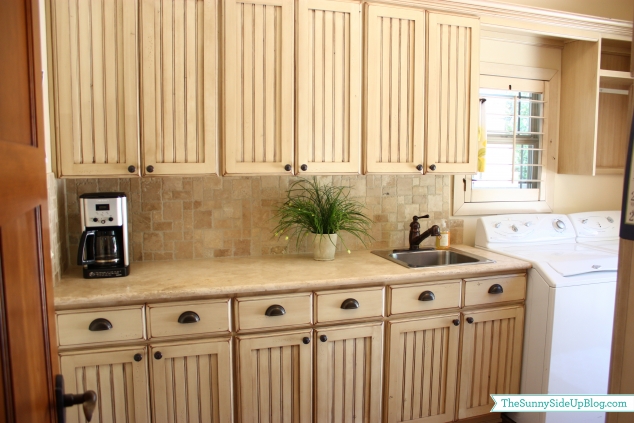 You won't believe the before and afters of this project!  My mom and I were just chatting the other day on the phone about whether or not she has kept them organized.  She just laughed.  I'm visiting again in June so we'll soon see!  *Time to frantically clean if not mom! ;)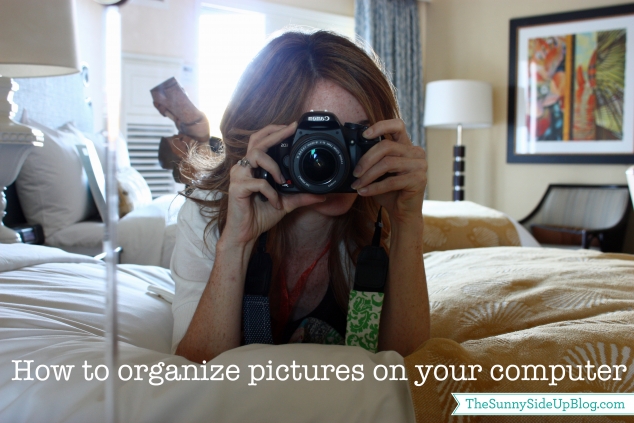 This post I wrote on how to organize pictures on your computer several years ago has seen the rounds on Pinterest.  Clearly we all love a good picture organization post!  I still organize my pictures the same way.  It's simple but it works!  Would love to hear what you do if you have a different system that works for you!


In other news, I snapped this picture with my phone today and shared it on Instagram.  I picked up these peonies at the grocery store a few days ago and they smell amazing!  They remind me of my grandma's yard growing up.  That fiddle leaf fig in the corner also came home with me this week.  Attempt #2!  Cross your fingers for me.  :)
What are you all up to this weekend?  I'm so jealous of everyone who is done with school and out for summer!  We still have two more weeks left and they are jam packed.  My girls dance recital is this weekend and my husband is running his first half marathon.  I'm so proud of him!  He is not a runner but decided he wanted to run a half marathon so he has been training hard the past few months.  The kids and I are so excited to cheer him on!  At the finish line.  With a bag of chips.  :)


It's also my sweet Addison's 9th birthday tomorrow!  Love this little peanut so much and I'm excited to celebrate her.
Before I sign off I have to give a huge thanks to Courtney from A Thoughtful Place and Megan from Honey We're Home for both featuring my home this week!  Love these two girls so much and their blogs are fabulous!  Check them out if you haven't already.  If you popped over from one of their blogs and are new here, hello and welcome!  So happy to have you.  :)
Enjoy your weekend everyone!  I hope it's a great one!
xoxo, Erin