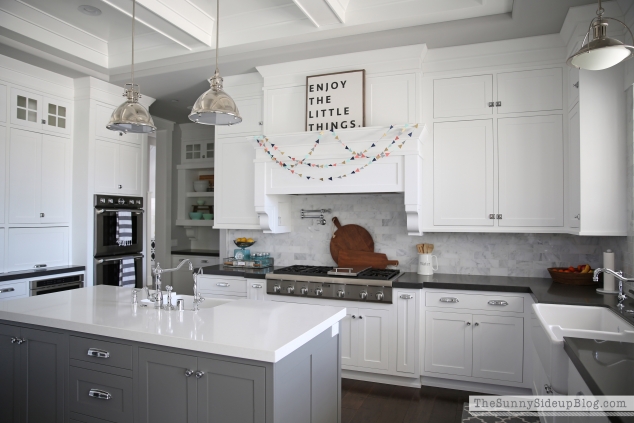 In our end of the school year madness (still mid-madness btw!) I forgot to share pictures of the baby shower I had at my house for my sweet friend a couple of weeks ago!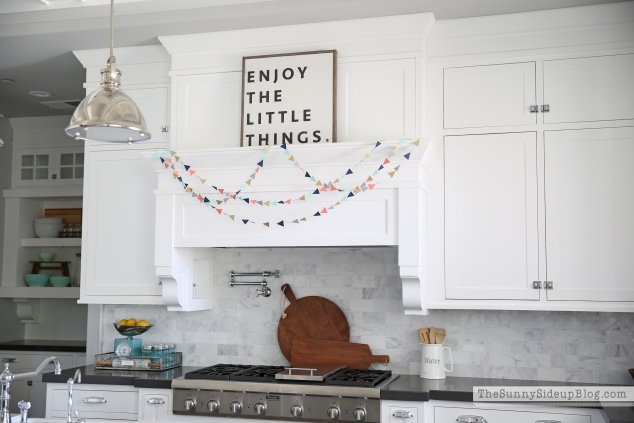 I didn't do much to decorate – my friends and I decided to keep it simple, but I found this adorable banner on etsy that I loved so much and wanted to share with you all.  I found them on-line at LaCreme Boutique – so many darling party banners!  I'm sure I'll use this all the time.  In fact I'm using it again this weekend for my daughter's birthday party.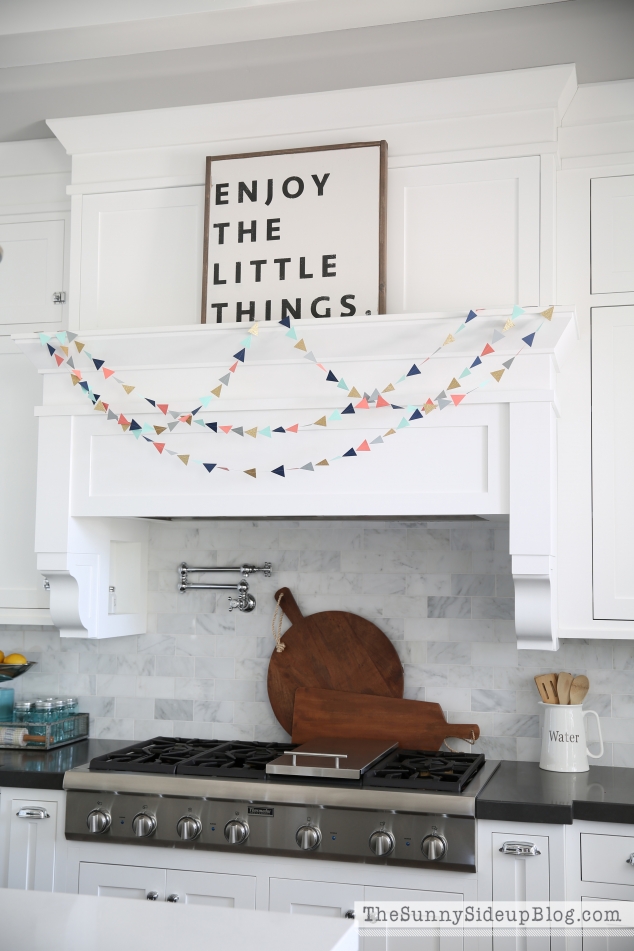 I loved the colors in this one – teal, navy, grey, coral – basically the colors in my house.  :)  Oh and gold!  You can't tell in these pics, but the gold is glittered.  Added some fun bling!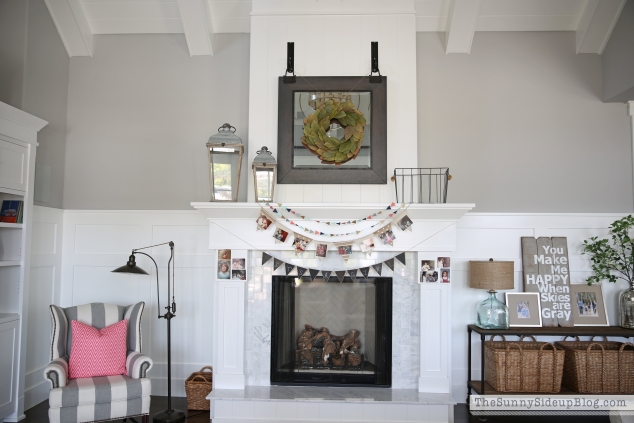 I doubled another triangle banner to make the fireplace festive!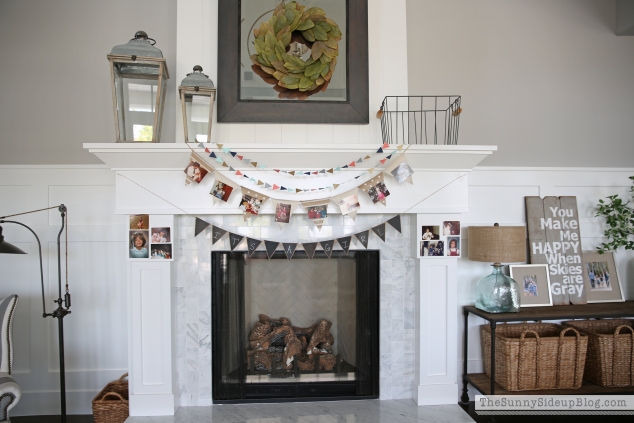 The other banners were from Target – good ol' dollar section!  They were a bit small for the fireplace but they worked.  I didn't have time to make anything so they had to!  :)  I put some fun old pictures of my friend when she was a baby on them and around the fireplace.

Terrible lighting because it was night but here are a few pics from the evening…


It always makes me happy to have my house full of friends.  :)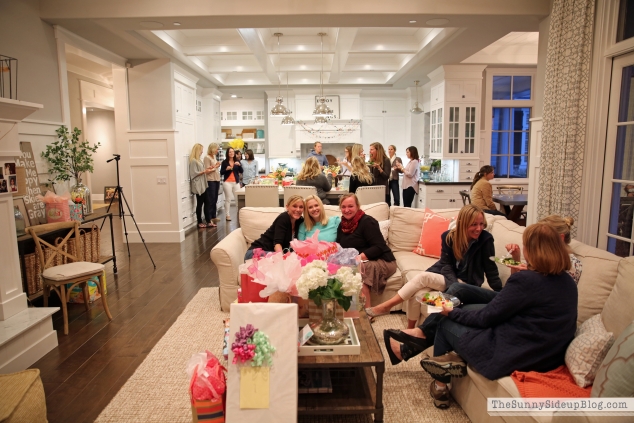 My beautiful guest of honor sitting in her striped throne!  ;)  She has three little boys and is having her fourth.  And it's a girl!  Coming this Friday.  :)  Oh my word she got some darling clothes!  Made me want another baby.  Until I remembered I could hold and love my friend's new baby girl all I wanted.  And then sleep at night.


I really wished I could have taken better pics of a few things before the shower started, but there wasn't time so again excuse the bad lighting!  Which doesn't show off these adorable flower arrangements a friend of mine made.  Glittered mason jars.  So simple and fun!   They matched the gold in the triangle banners.  Because it's all about the details.  :)

We just set them on the islands and tables with all of the food.  The mason car cups with striped straws were darling too and I didn't even get a picture of them.  I'll have to do better next time!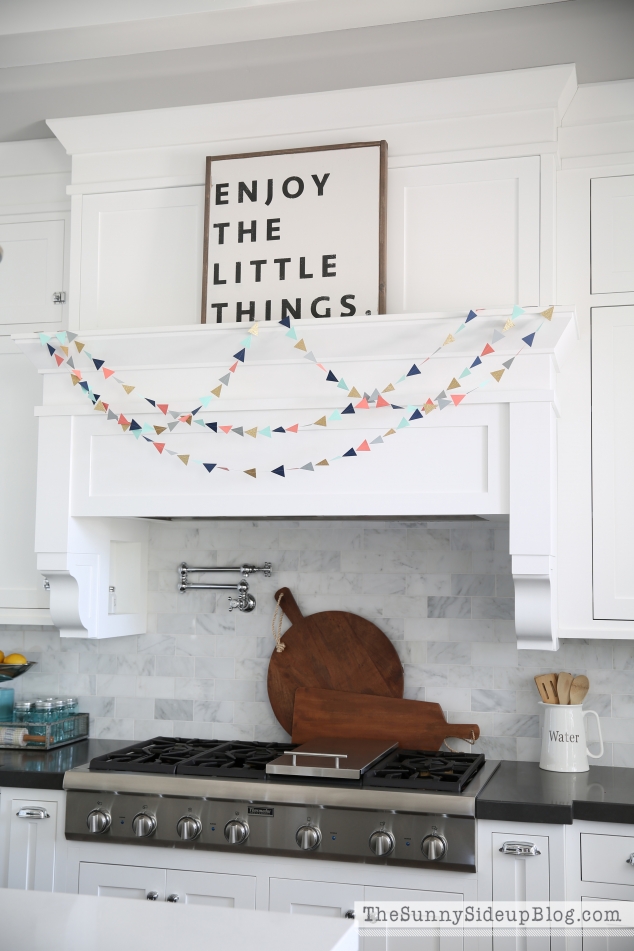 Such a fun night!  Now we're all counting down to get to hold that sweet baby girl.
It's the little things.
:)
xoxo, Erin