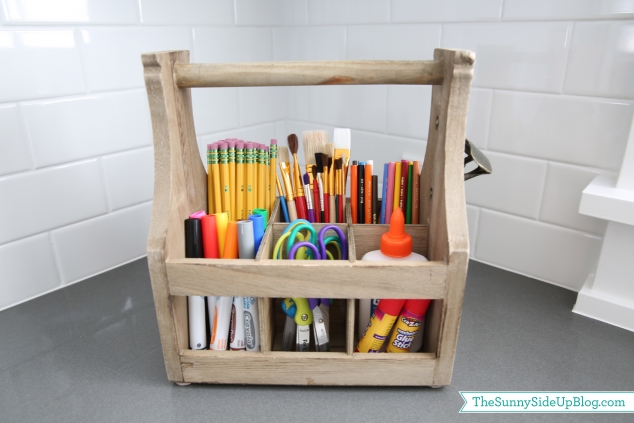 Happy weekend everyone!  Every Saturday morning I spend a few hours getting my house in order.  The kids do some chores (unless they finished Friday during my week ahead prep) while I tackle a spot in my house that needs a little sprucing up.  I thought it might be fun on Saturdays to share a past organizing post or two to help motivate us all!  A lot of times I'm not tackling a new space, but instead just spending 15 minutes getting a space I've already organized back in order.  This week my kids are tidying up our craft room and all of the art supplies.

I love having set places to keep all of the markers, crayons, pencils, etc.  Easy to clean up after a project!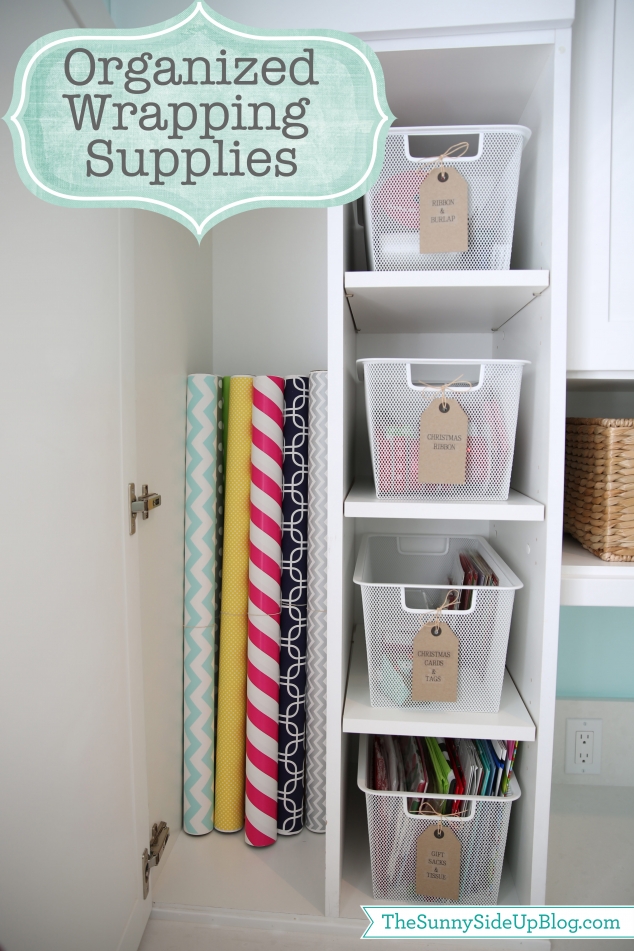 Since May is right around the corner it's a great time to coral and organize wrapping supplies.  With Mother's Day and the end of the school year nearing (plus we have a couple of birthdays) May is a busy gift month!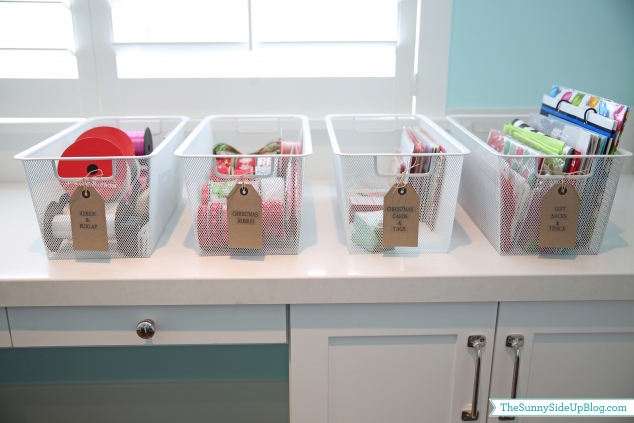 You can see my full post on how I organize our wrapping supplies here.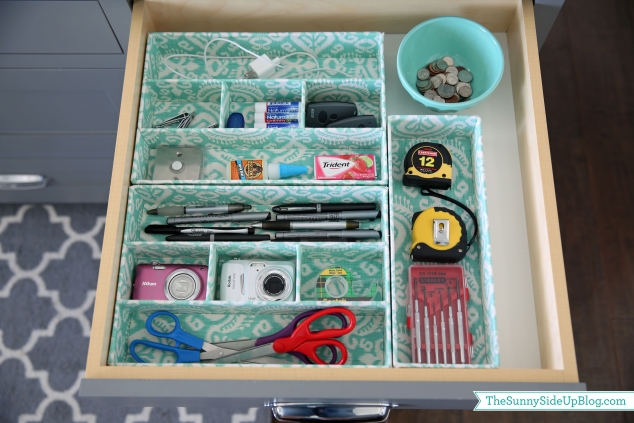 And last but certainly not least, as soon as I finish this post I'm off to tidy up my junk drawer!  Usually takes a whole 5 minutes to clear out the junk and have it looking like this again.
I hope this helps motivate you to tackle a spot or two in your house this weekend!  Happy weekend organizing!
:)
xoxo, Erin