*This post is sponsored by Pottery Barn and affiliate links are used, but as always all product selections and opinions are my own! :)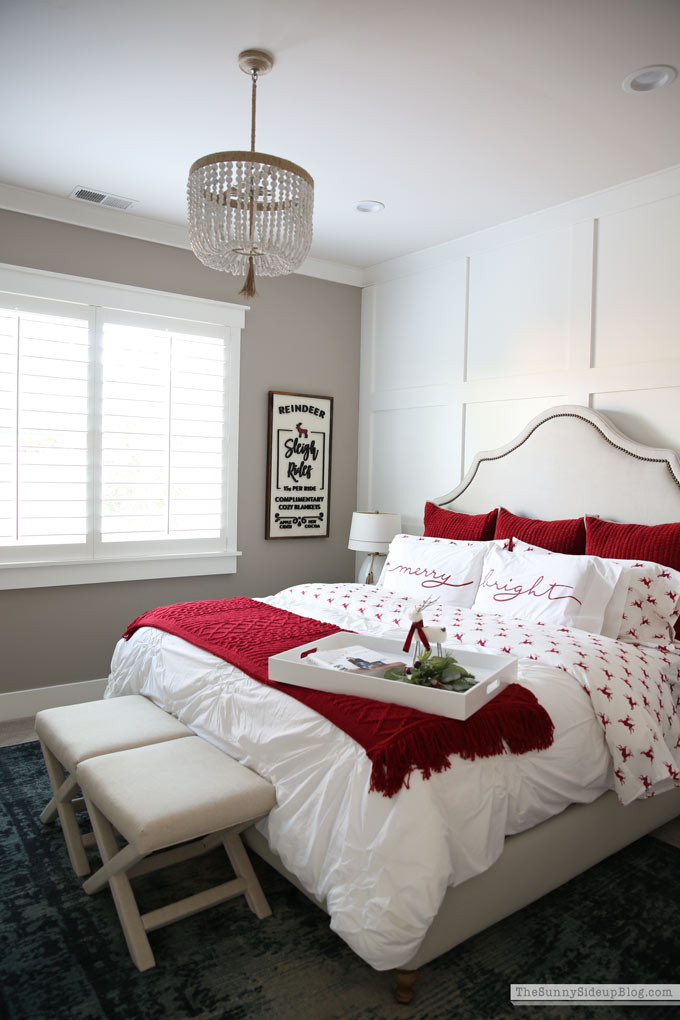 Sharing a little guest bedroom re-fresh today!  I so loved having this space decked for the holidays and was bummed to take off my new reindeer sheets!  So I didn't.  I left them up through January. :)  As soon as February hit I was ready to put away all things Christmas.  I wasn't quite ready to pull out Spring pillows and bright colors so I gave my guest room a small winter re-fresh!  Here's what this space is looking like today..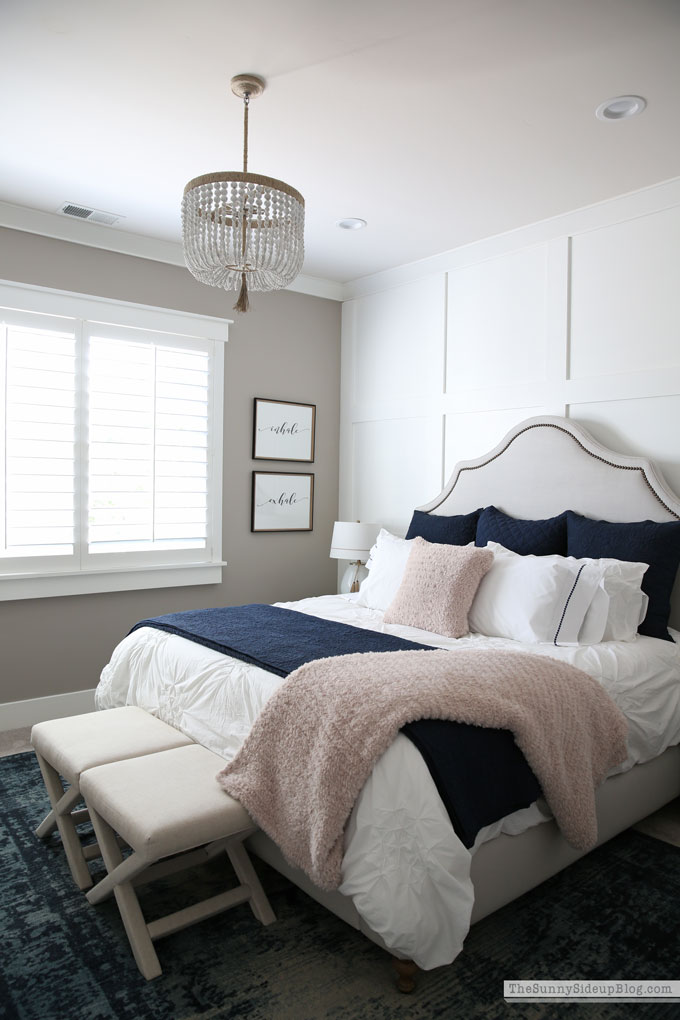 A little more muted than the bright red I had going on and I love the soft colors for this time of year.  It feels so calming to me.  Like this room is saying "hello.. so happy you're here to visit.  Come in and relax."
That's what I imagine it's saying anyway. :)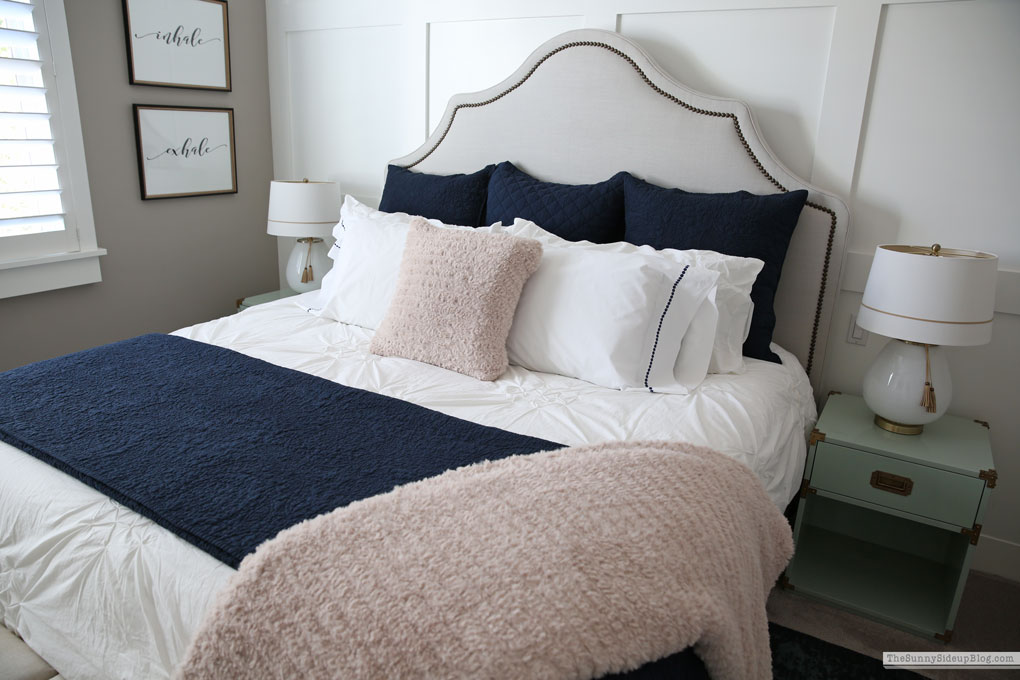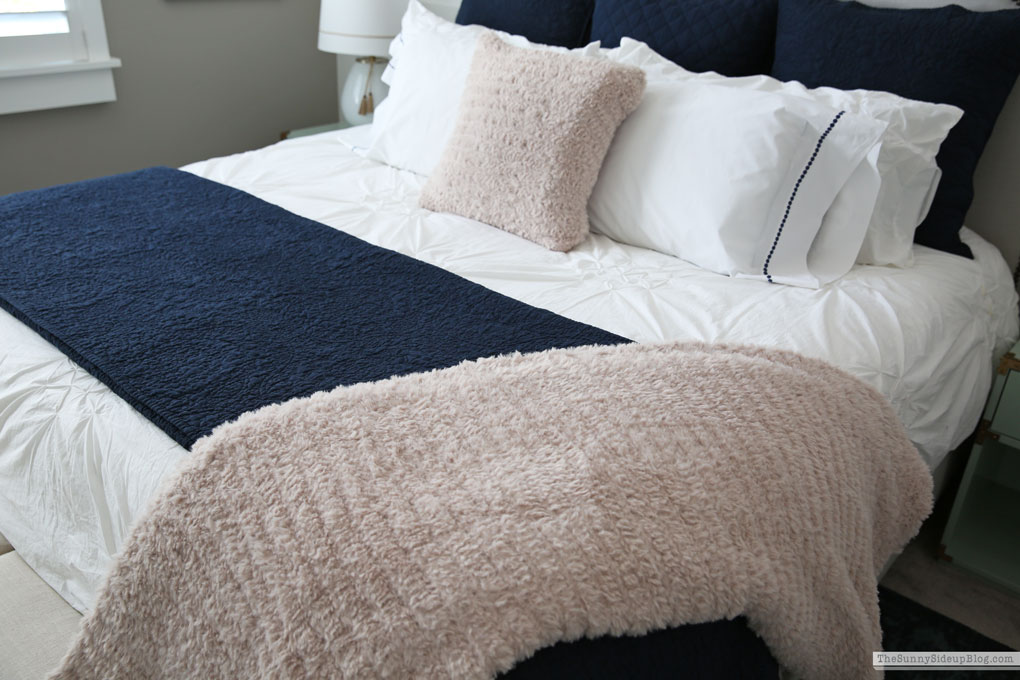 It has been so cold lately that I wanted a really comfy throw somewhere in this room (I have one wrapped around me at all times when I'm on my couch or bed!).  This faux fur knitted throw in blush pink is a dream!   Crazy soft and I love the muted blush color this time of year.  I got a pillow to match because, like the throw, it was on sale.  I love it when all of the PB winter throws go on sale!  They are my favorite as I'm sure most of you know by now and we use them year round.  It's funny because they seem to mysteriously disappear from my couch on a regular basis.  I alway find them in my kids' rooms!  Clearly I'm not the only PB throw fan in the house. :)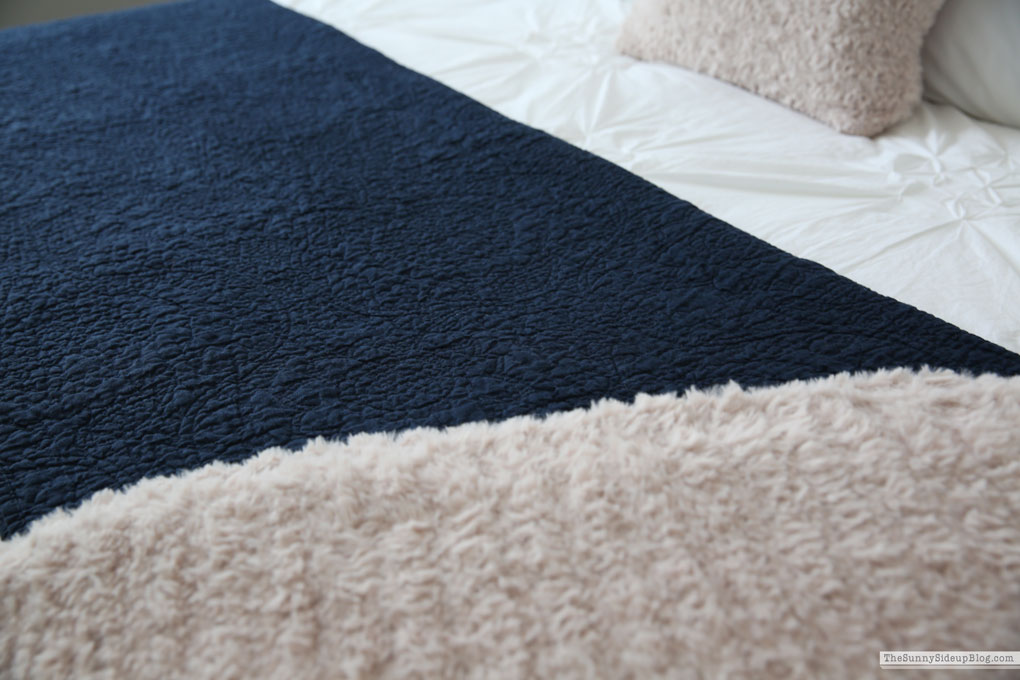 Another new item I picked up for this room is this beautiful Belgian Flax Linen Floral Stitch Quilt in the color Midnight.  My white duvet and the light fixture in this room have a bit of a boho feel so I wanted something that had that same look.  I love the stitching on this quilt!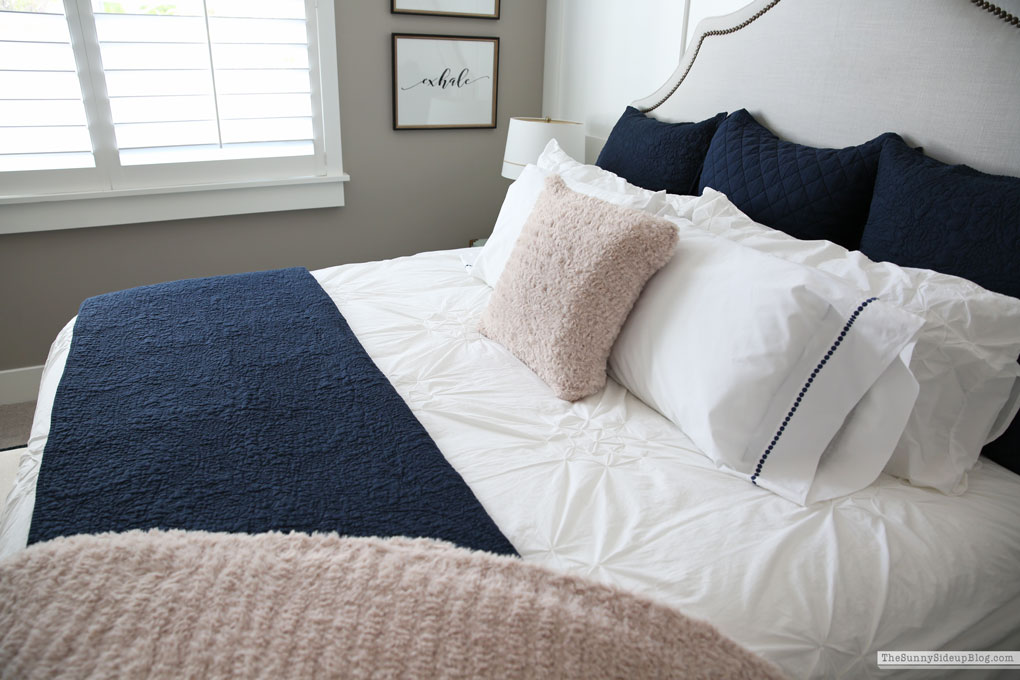 It adds so much texture to this space.  I ordered the matching pillow shams too, but one of the three hadn't arrived yet when I took these pictures so you might notice the middle Euro pillow has this Diamond sham on it temporarily.  (Another fun quilt/pillow set I like from PB!)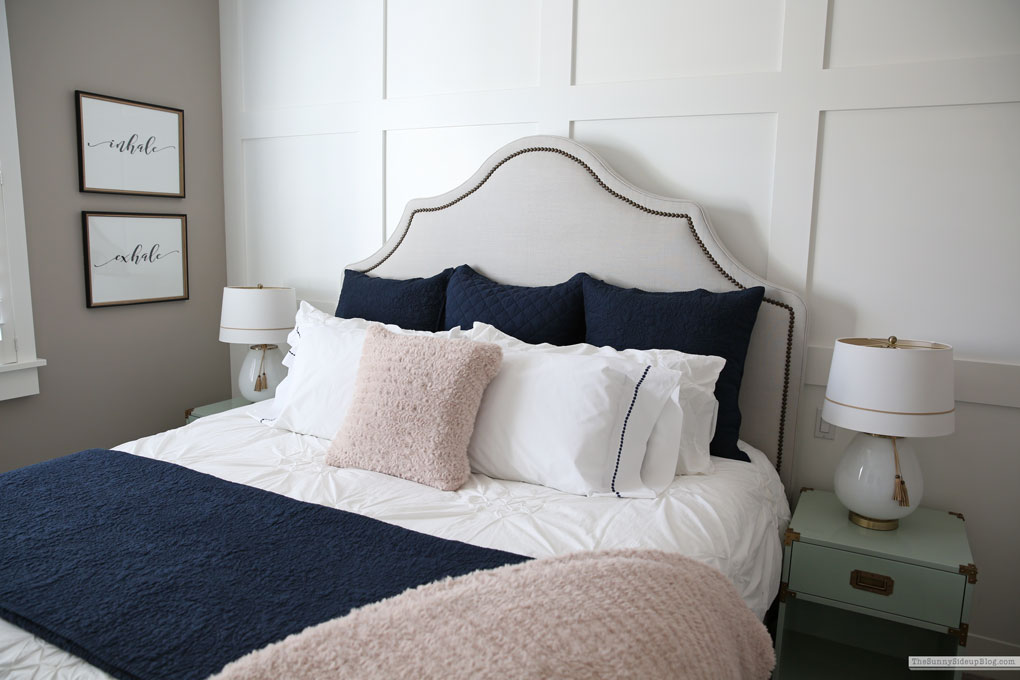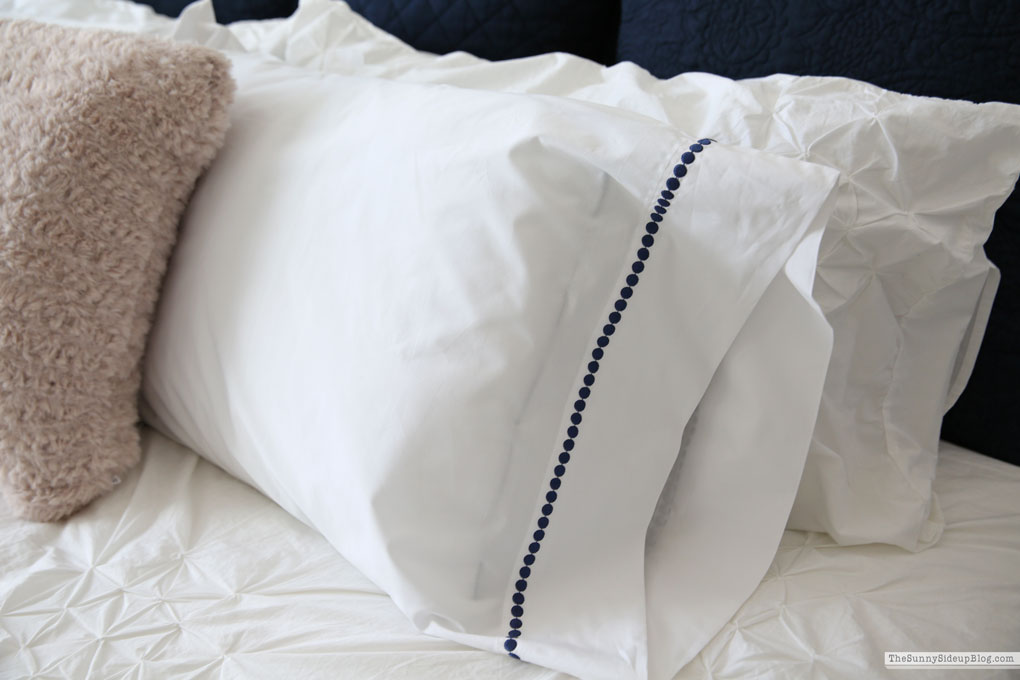 These Pearl Organic Pillow Cases have been on my wishlist for years so I was excited to finally have a place in my home they would work!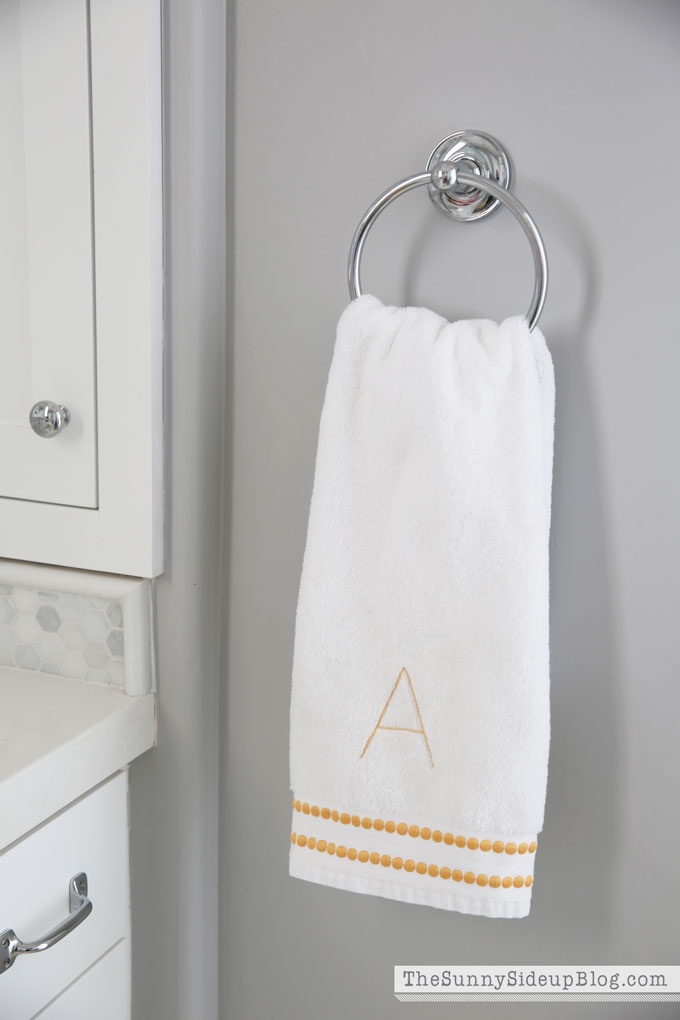 I've always loved the Pearl bed/bath items from PB and still have the matching Pearl hand towels in my girls' bathroom. :)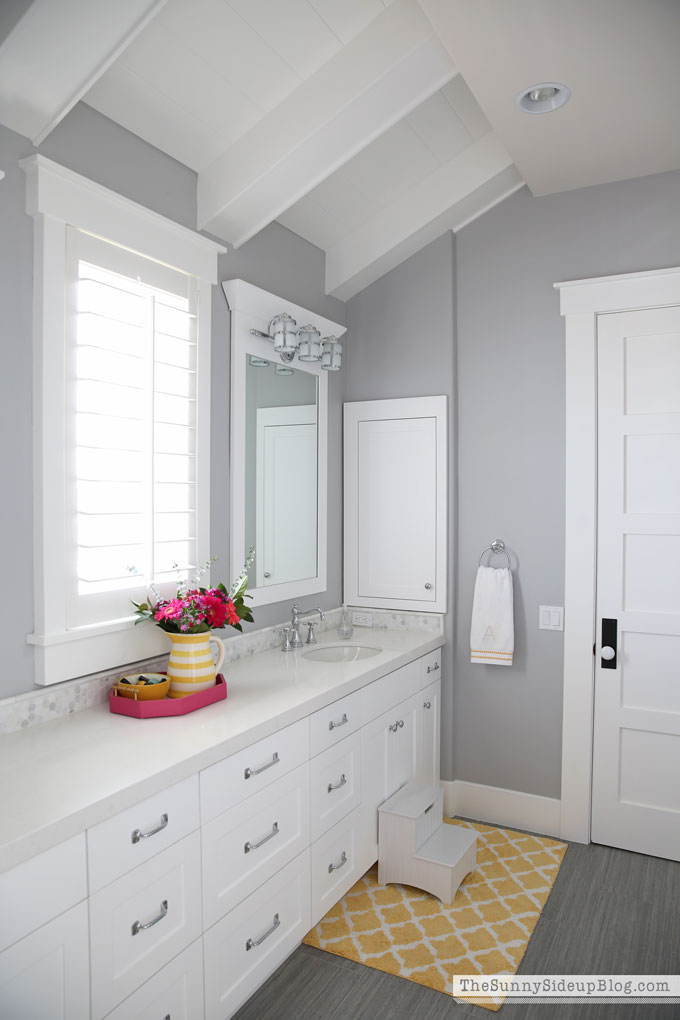 You can see more details on their bathroom in this post.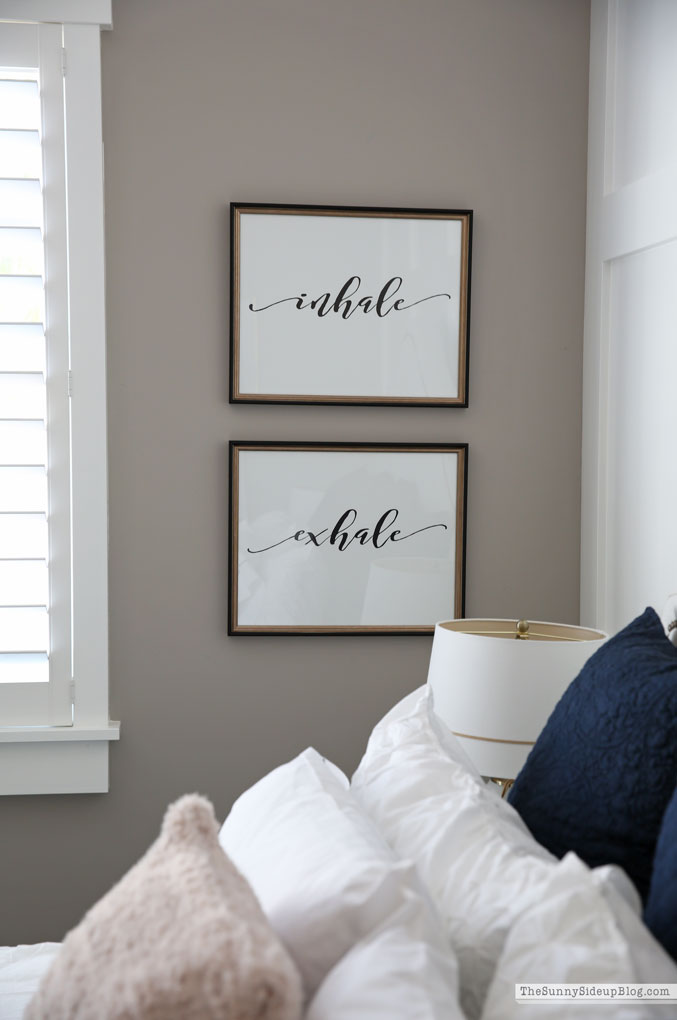 I'm so excited about the last new addition to this space!  I'm in LOVE with these inhale exhale prints!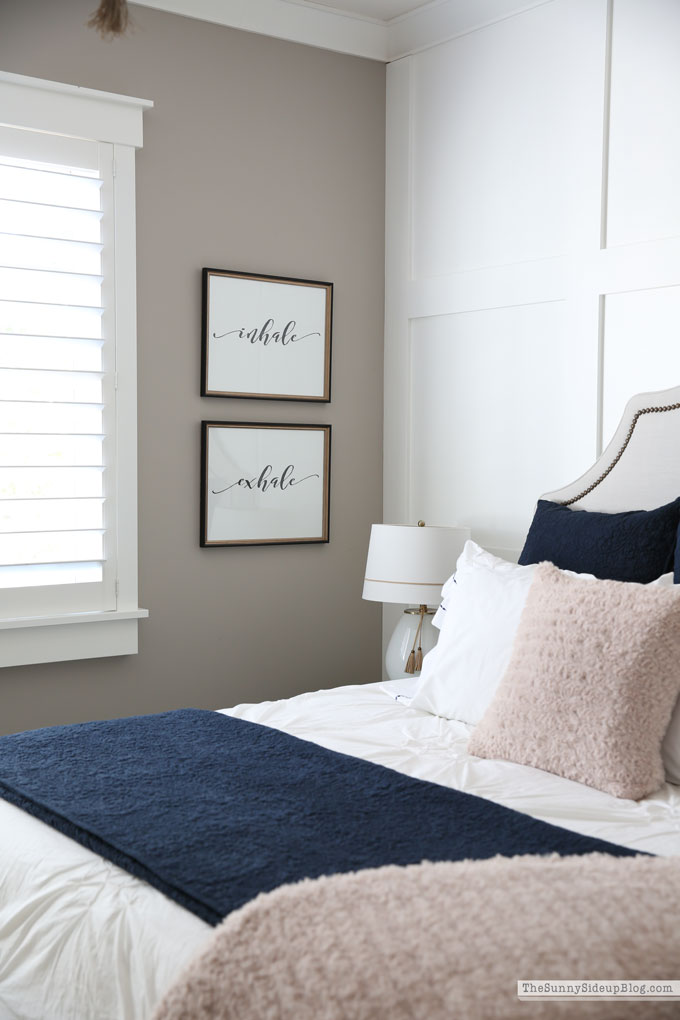 Such a perfect way to remind guests to relax and enjoy their time with us. :)  The frames have antique silver accents which look gold and work well in this space with other similar accents on my lamps, bed, nightstands and table.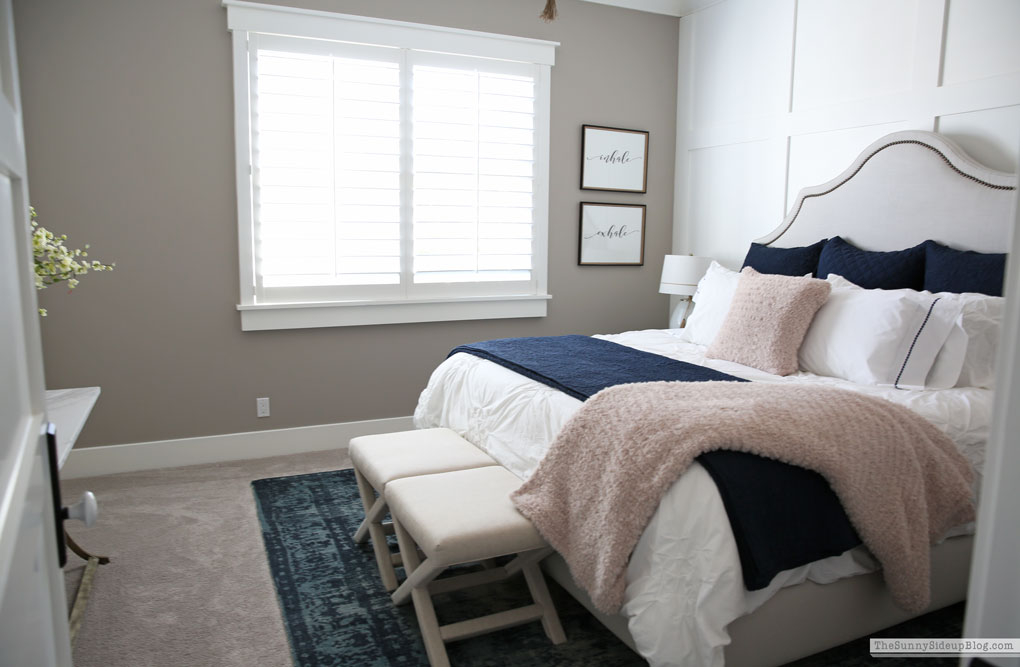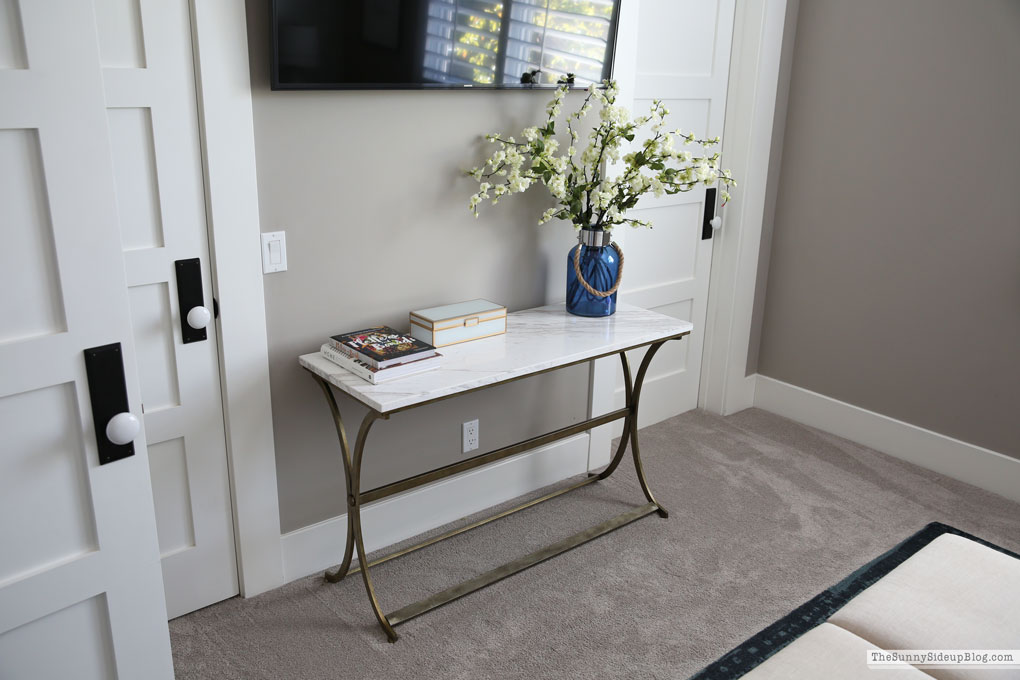 I haven't really taken the time to style this table, but for now it's holding a few simple items I shopped from around my house.  I wanted it to look somewhat put together with my parents coming into town!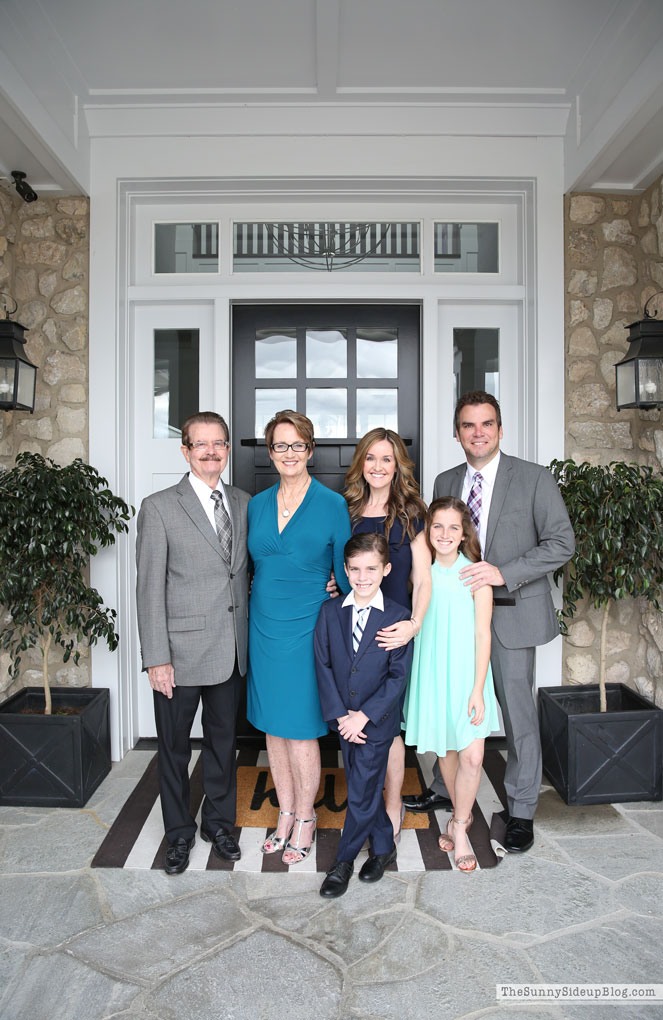 They came last week for Addison's "grandparent day" at school.  She also sang in church on Sunday so they were able to be here for that.  We snapped this pic right before church and El wanted to be the photographer this time around because she has been so sick this week.  Poor girl!  At least she's had lots of love at attention from grandma and grandpa while she's home resting.  Kole went to the park with grandpa today and is loving the extra attention too.  Always a treat having family in town!  Tomorrow is their last day here and my plan is to set work aside so that I can lounge and shop and visit and eat and lounge and eat and visit with my parents some more. :)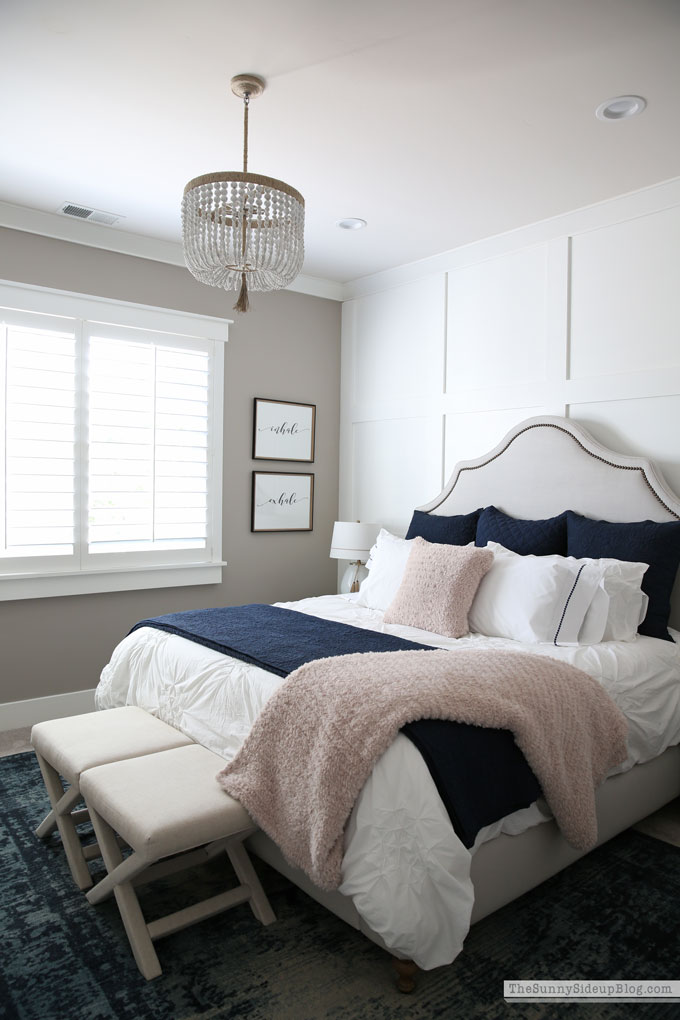 They have enjoyed staying in this cozy guest room and love the recent updates!
So happy they approve.  I hope all of you do too. :)
{POST SOURCES}


{OTHER RECENT PB FAVORITES}



xoxo, Erin