Christmas in the guest room!  Just a few simple touches to make it feel festive.
(Sherpa Reindeer/Lit Birch Tree/Similar Pine Swag)
*affiliate links used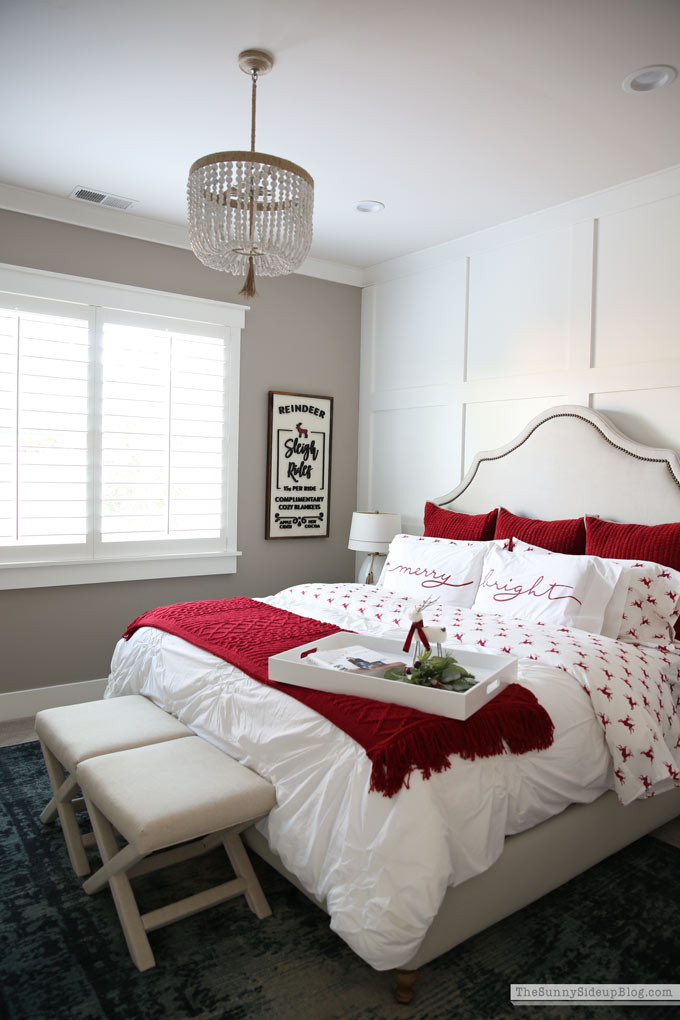 I've loved having red in this room!  Holiday sheets just make a space happy don't they!?
So do merry and bright pillowcases.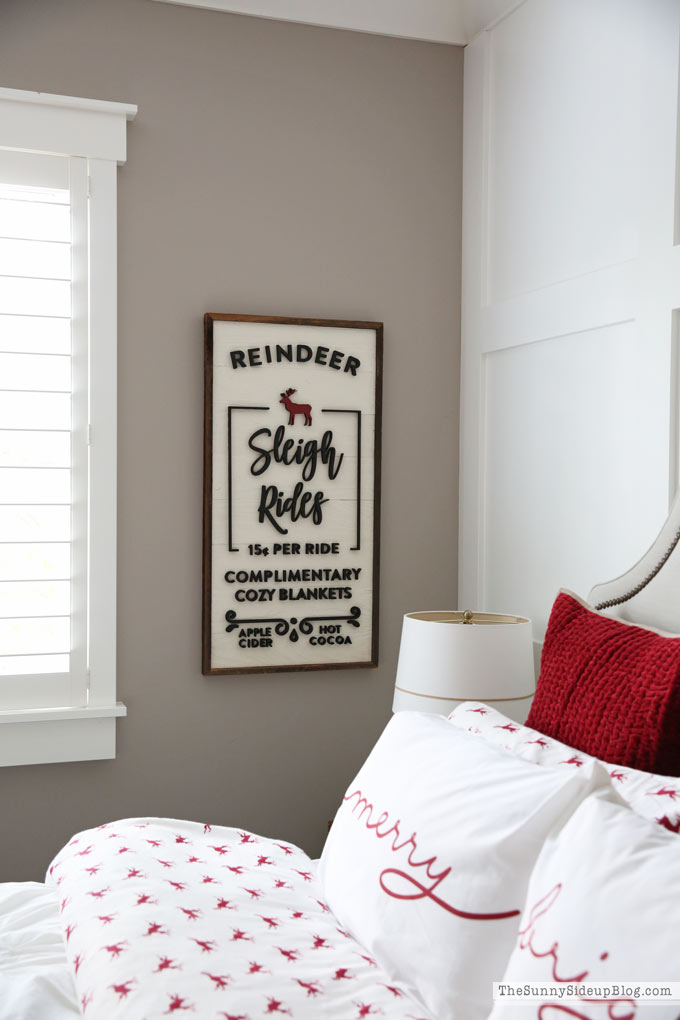 And Reindeer Sleigh Ride signs.  :)  This sign was made by Jen at Harper Grayce who also made the Hot Cocoa sign in my dining room!  So cute.  Without really planning it I ended up with a bit of a reindeer theme throughout my house.
I'll take it!  They make me happy.  Just like the holiday sheets and merry and bright pillowcases and Reindeer Sleigh Ride Sign.
Did I already mention that?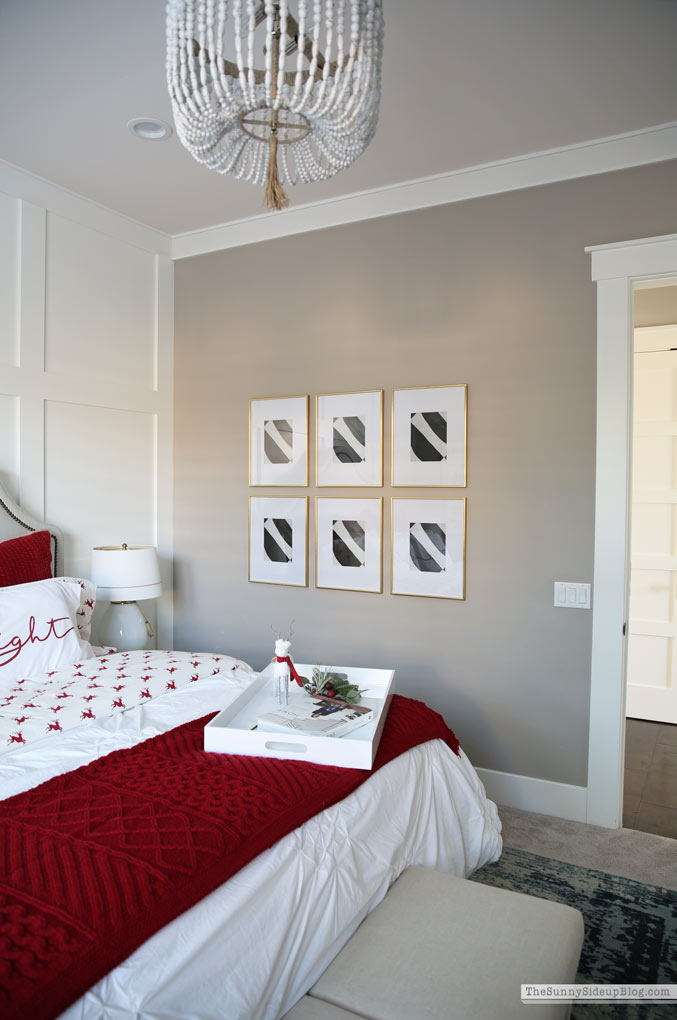 I was going to put something fun and Christmas themed in these frames and just never got around to it!  I kept putting off taking pictures of this room to share thinking as soon as I get those frames done..  A week before Christmas I finally told myself done is better than perfect.  DONE is better than PERFECT.  I think I'll repeat that to myself.  Over and over daily.
Because I'm a work in progress.
And because there's always next year.
Next year.. I'll have this room perfect.
;)
{POST SOURCES}




xoxo, Erin