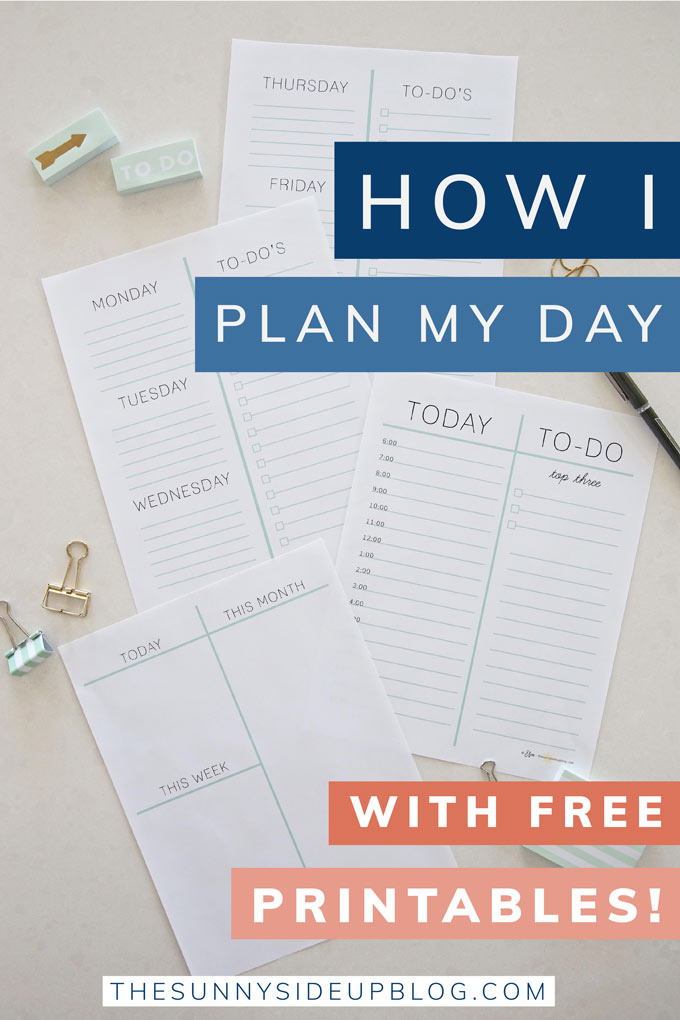 HOW I PLAN MY DAY (with free printables!)
Well!  Here we are mid week already!  All three of my kids are in summer camps right now and I had been looking forward to this week thinking I would be able to get so much done.  Instead I'm spending most of my time getting them to ALL the places and then picked up from ALL the places with a quick grocery store run and kitchen clean up in-between.  It's looking like it's not going to be such a productive week after all!  Ha.  I decided this might be a good time to chat about planning and productivity on the blog with all of you since this week is a total bust for me when it comes to productivity.  I'm hoping just chatting about being productive will make me feel better. :)
I've been getting a lot of questions lately about how I plan my day and what type of planner I use so today I'm sharing a few things that help me plan and be more efficient with my time.  But I have to first warn you.. the only thing that is consistent about my planning is that I'm completely inconsistent. :)  I'm not inconsistent with planning itself.. I'm a planner and I always make a plan for my day.  I'm just not so consistent with HOW I plan.  There are two reasons for this.  First, different planning methods work better for me depending on the month/season that I'm in with my life/kids.  And second, I just love planning and to-do lists so it's always fun for me to switch things up and try new strategies.  I'm kind of nerdy like that.  I don't think this is new news to anyone here. :)
Because I LOVE a good to-do list I started making my own years ago.  These are three different to-do lists I have always loved using and rotate often.  I finally made them into free printables for all of you too!  Something I've wanted to do for a long time.  I love sharing things with you that are working well for me!  Then you can all be nerdy and geek out over new to-do lists too.  #itsaparty  #youreinvited
(If you are already a Sunny Side Up subscriber just enter your info. again to get the printables.. it won't add you twice!  Also, if you sign up and don't get an e-mail soon after check your junk mail!  Once in a while it lands there first.)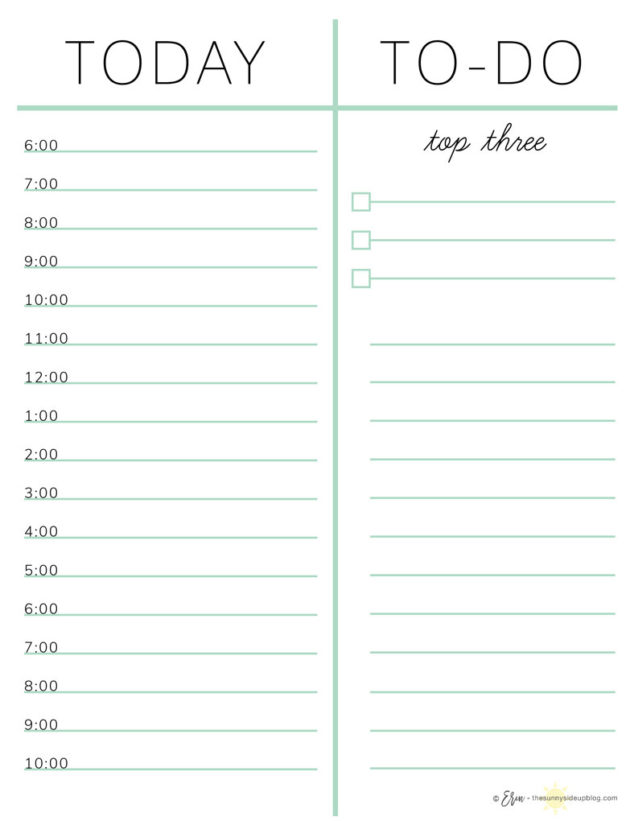 This first list I call my Time Blocking To Do List.  I use this the most during the school year.. especially on my really busy days when there are lots of things I need to get done.  I write my to-do's on the right side in a list and then put my top three things that HAVE to get done that day at the top.  Then I assign specific times during my day to specific to-do's.  I have learned a lot about time blocking this year (mostly by trial and error!) and will write a separate post about things I've learned at some point.  This printable is great for days you need to be really specific and strict with your time.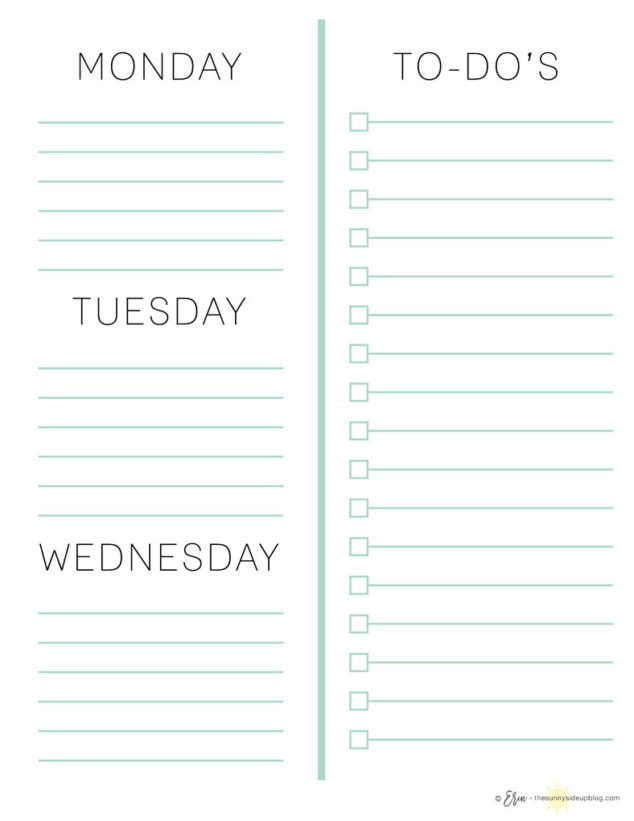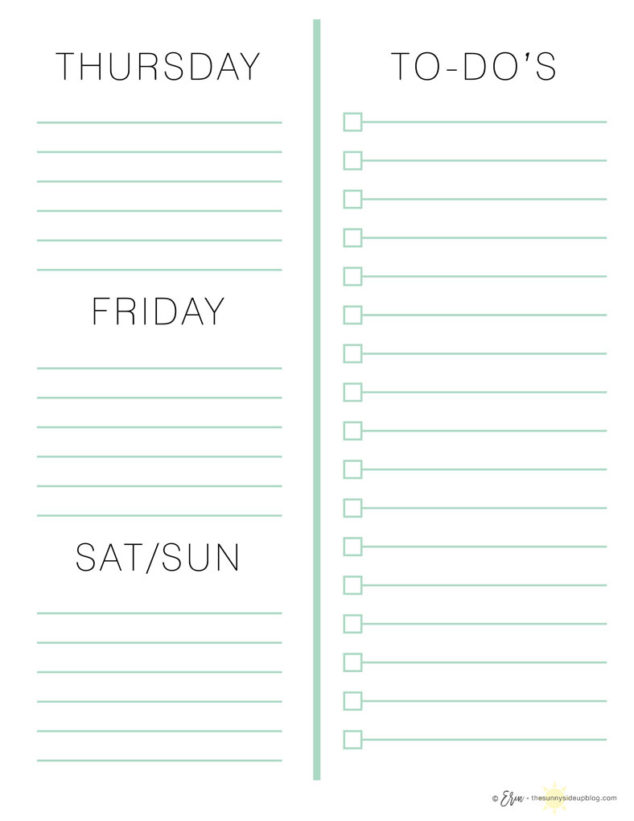 My Weekly To Do List is two pages long.  I use this when I have week with a lot of specific things I need to do or remember each day.  I created this a couple of years ago in May!  May is always a crazy month with all of the end of school year activities and I needed a place to write ALL the things I had to do/remember each day.  Send flowers for teachers Monday, volunteering for field day Tuesday, crazy hair day Wednesday, and on and on.  This list helps me immensely during weeks that I need a lot of daily reminders!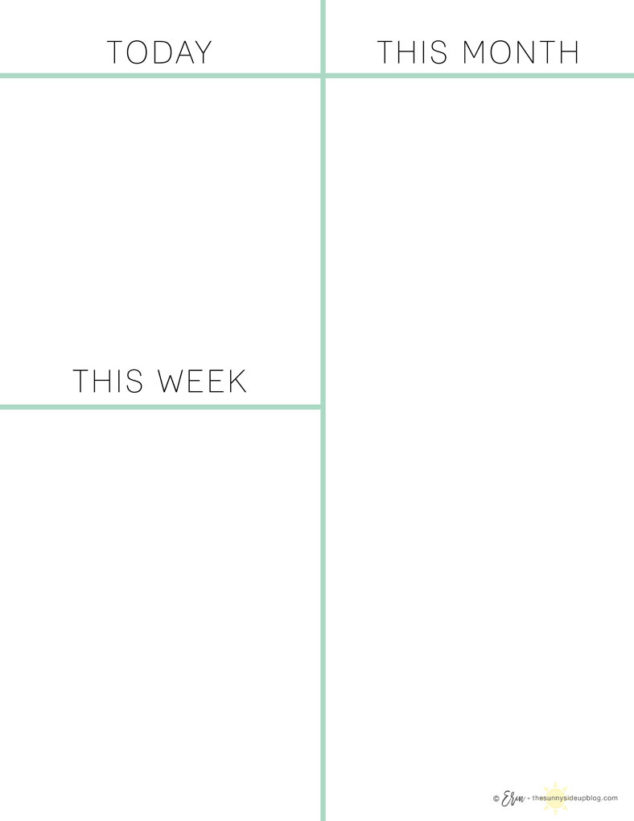 My Day/Week/Month To Do List is my favorite list to use over the summer!  It's a less structured list that helps me keep track of things I need/want to do for each day, the week and then things I'd love to get done during the month.  My favorite part of this list is that it's perfect to use with sticky notes!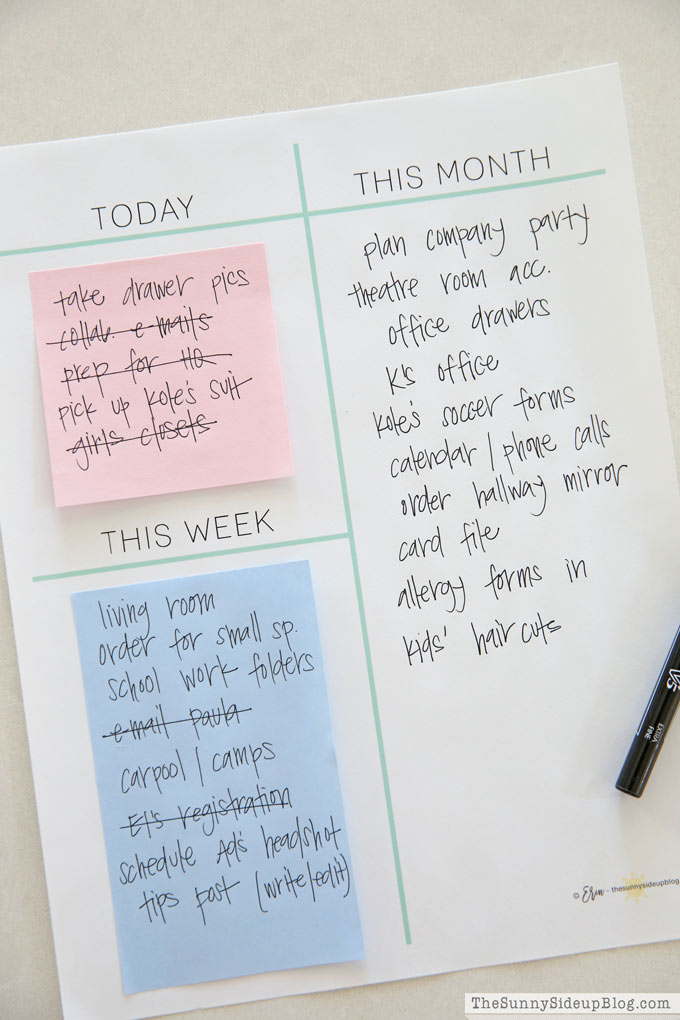 This list fits a regular square sticky note for the daily to-do's and a 3×5 sticky note for the weekly to-dos.  I didn't come up with this idea (I found something similar on pinterest and made it my own!) but I absolutely love it because it's so nice to toss that top sticky note at the end of each day and start a new one!  Sometimes I get to toss the weekly list early too and then I feel oh so productive. :)  I still cross things off as I go too.  I love that I don't have to keep re-writing the monthly to-dos.  Those are usually bigger projects or things that I need to get done, but don't have an immediate deadline.  Perfect to-do list for summer because each day is so different and this list isn't structured in any way.
I hope these to-do lists are as helpful to you as they have been to me!  Now.. for the question of what planner am I currently using?  That changes often around here too. :)
*affiliate links used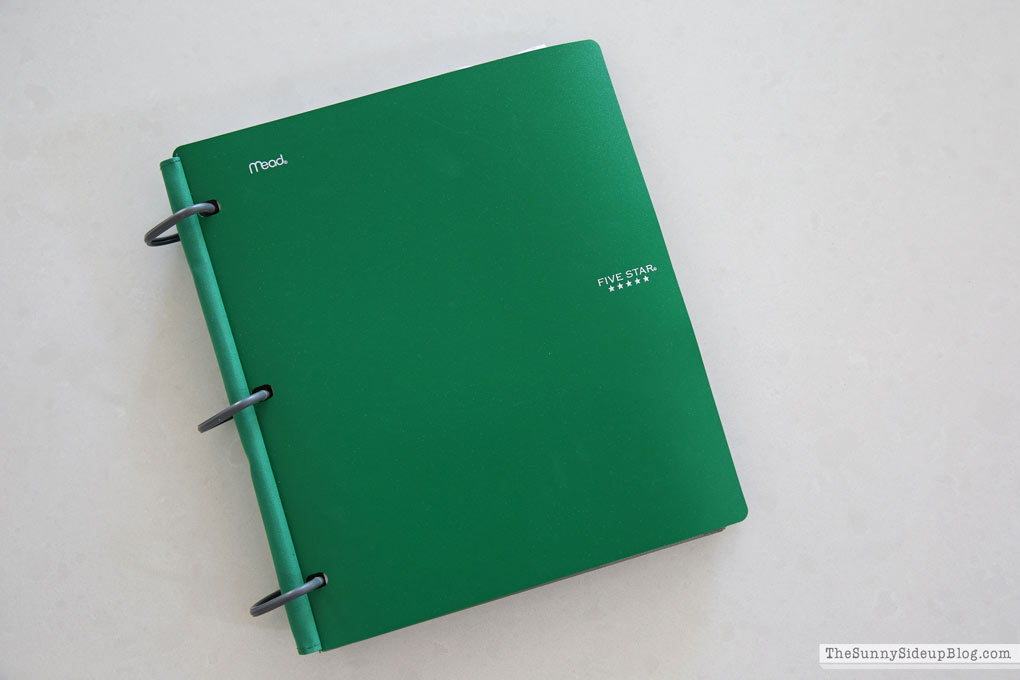 I am always on the hunt for the perfect planner and to be honest I feel like I have yet to find it!  I've found a lot of planners that I really like, but I haven't found one that has everything I want it to have.  Sometimes I dream about creating my own and owning a little planner/notebook shop!  For now I enjoy experimenting with different planners and binders and using my to-do lists above.  This summer I've been using this simple 5 Star Flex Note Binder.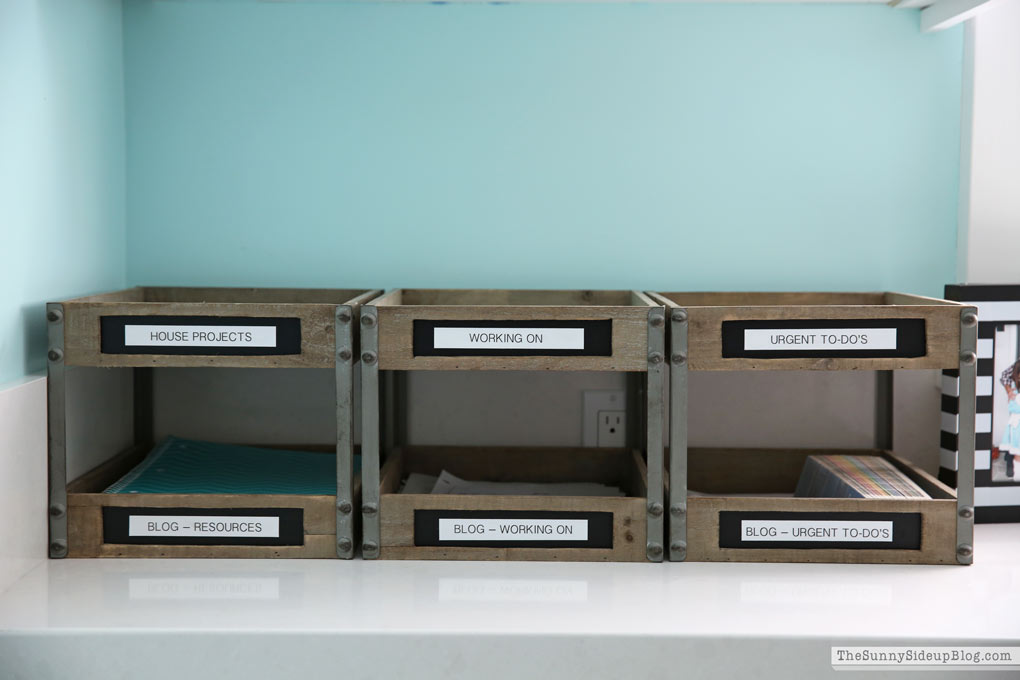 Remember the wooden trays in my office that are divided into categories to help me keep paper I need often under control?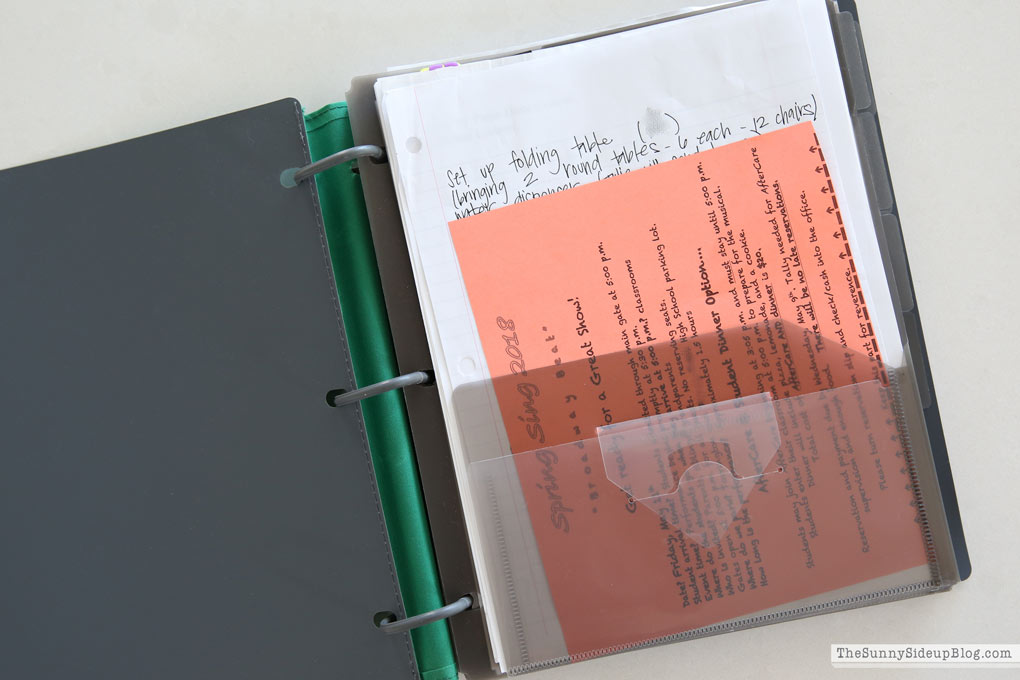 Because we've been traveling more often this summer I decided to use this binder because it has lots of folders!  So I can take the miscellaneous papers I need with me.  The folders/dividers also have tabs and I was going to label them but just haven't got around to it yet.  (Too much time in my car!  Ha.)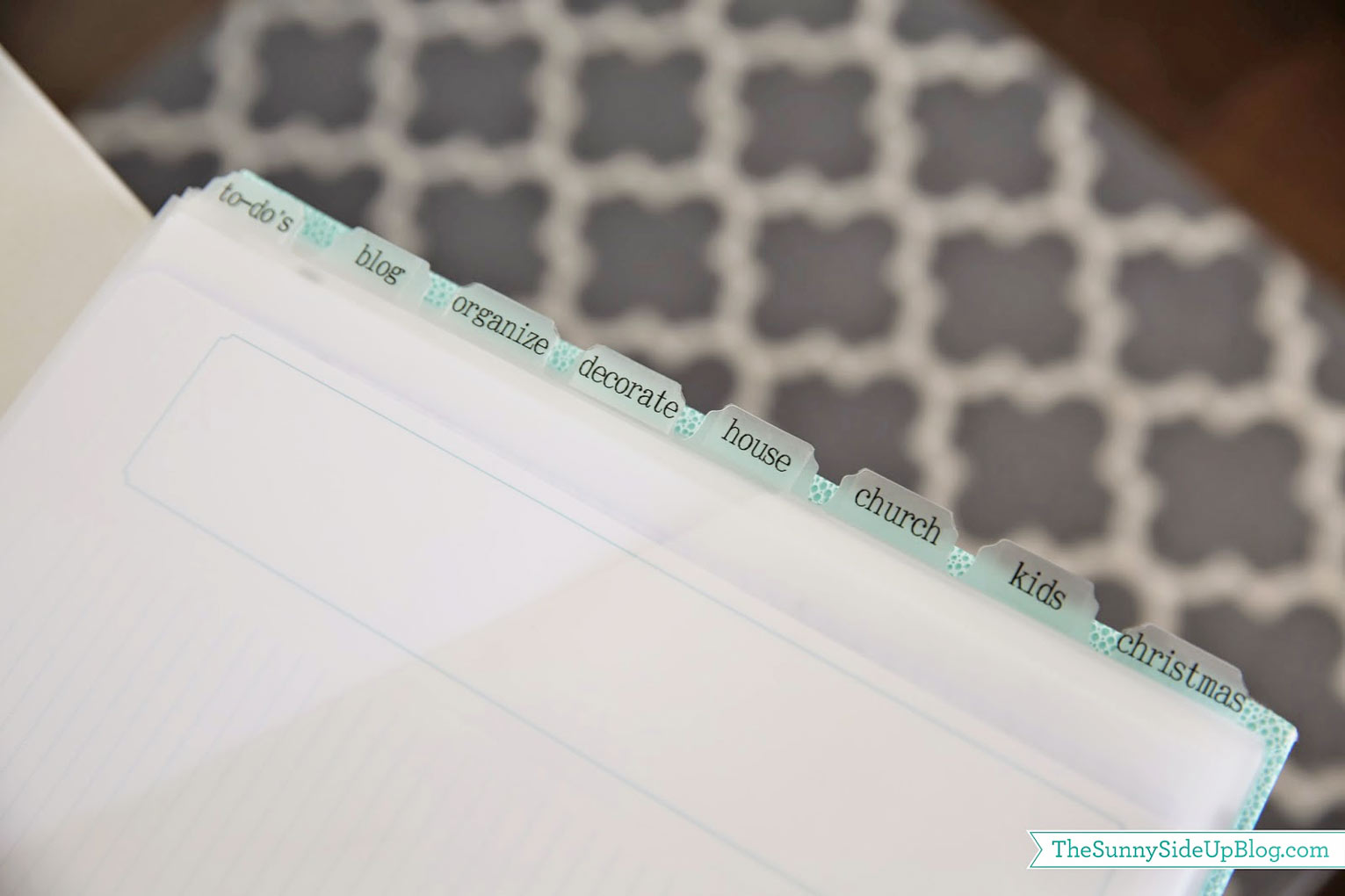 Very similar to this Time Management Binder I created a few years ago!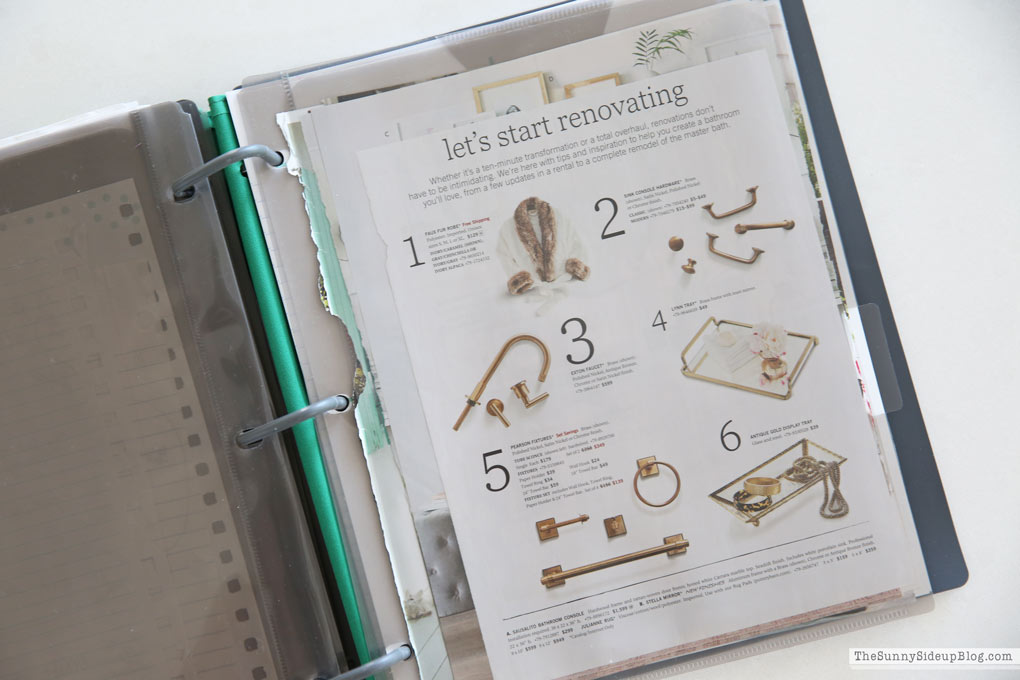 Not many planners have folders inside to hold miscellaneous papers and I wish they did!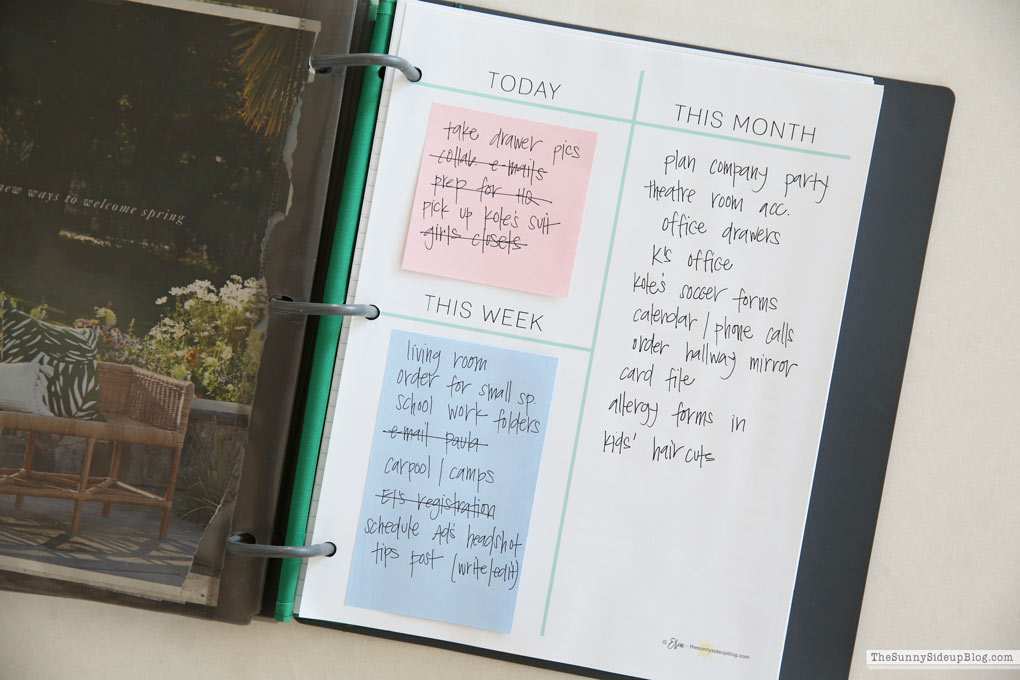 Aside from the folders I also love that this Note Binder has a place to put my to-do lists!  Right now I'm using my Day/Week/Month To-Do List..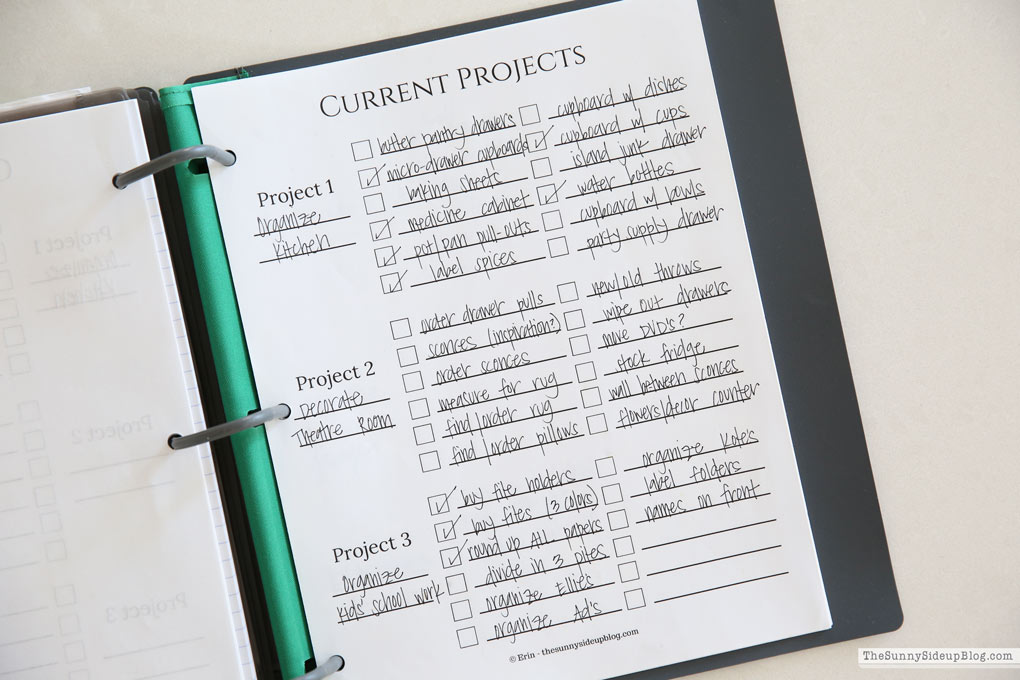 and of course several of my Current Projects lists.  (Which are also available in my printable library and you can read more about how I use my Current Projects  printable here.)
I hope that sharing what has worked for me when it comes to daily planning gave you some ideas too!  I've always loved mixing up how I plan.  It keeps my to-do lists fun and less of a chore.  Happy planning!
Or if you're still in summer mode with kids home like me.. happy planning how you'll soon plan when everyone goes back to school. :)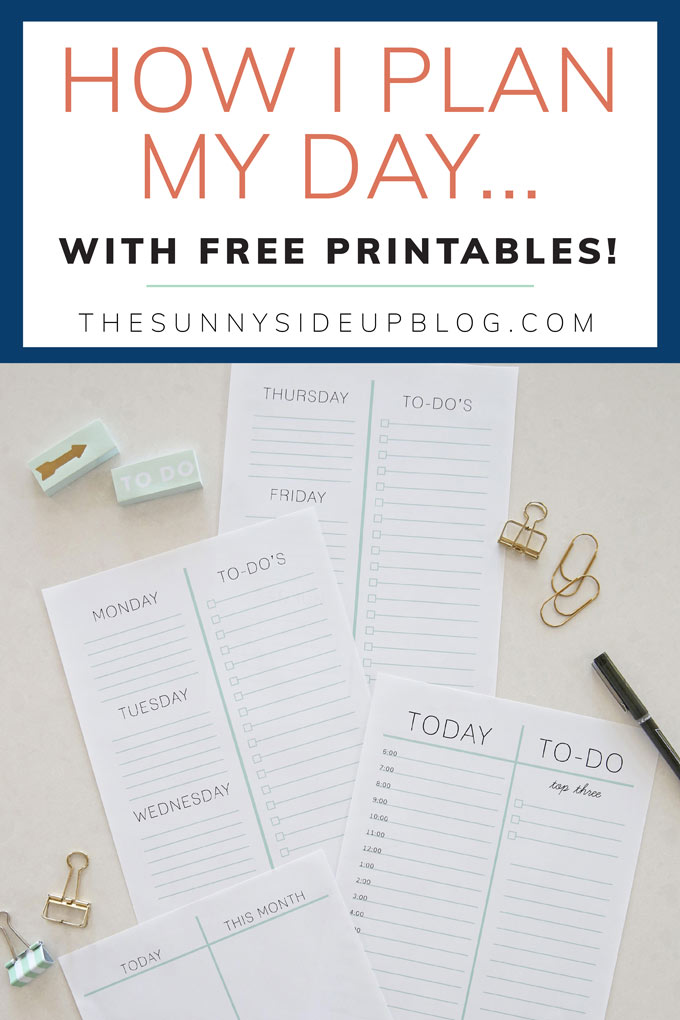 SaveSave
SaveSave
SaveSave
SaveSave
SaveSave
SaveSave
SaveSave
SaveSave
SaveSave
SaveSave
SaveSave
SaveSave
SaveSave
SaveSave
SaveSave
SaveSave
SaveSave
SaveSave
SaveSave
SaveSave
SaveSave
xoxo, Erin