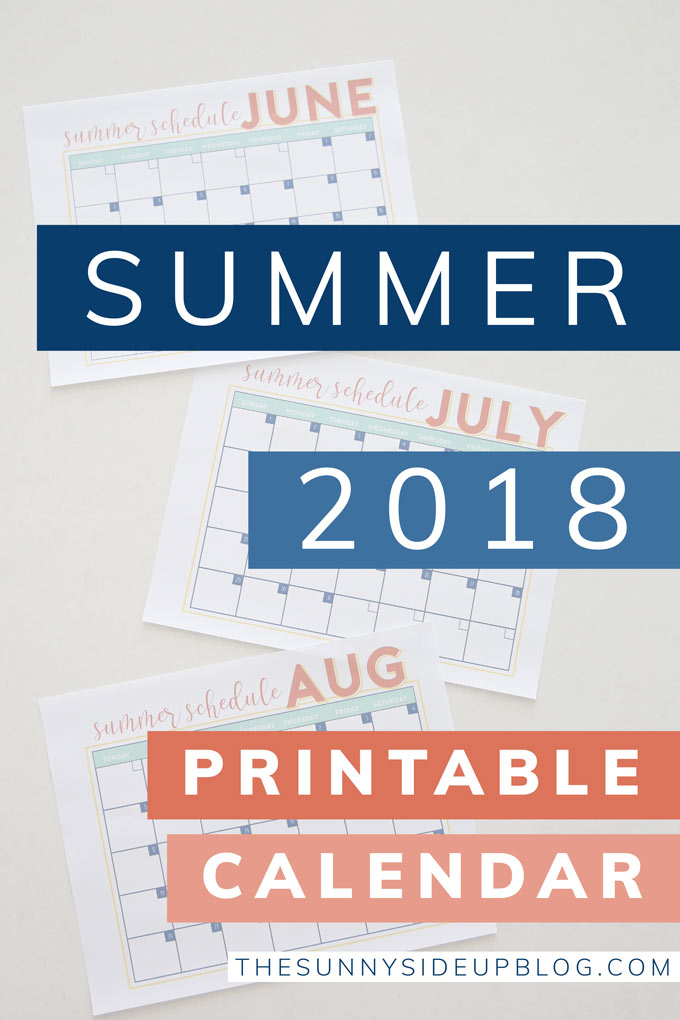 Summer is almost here!  And what better way to celebrate than with a summer calendar printable!?  Planning and lists and calendars make me absolutely giddy.  So does the thought of taking a break from driving my three kids all over this city and then back again each afternoon!  To say this mom is ready for summer break is an understatement.  Good-bye May!  I'm not sad to see you go. :)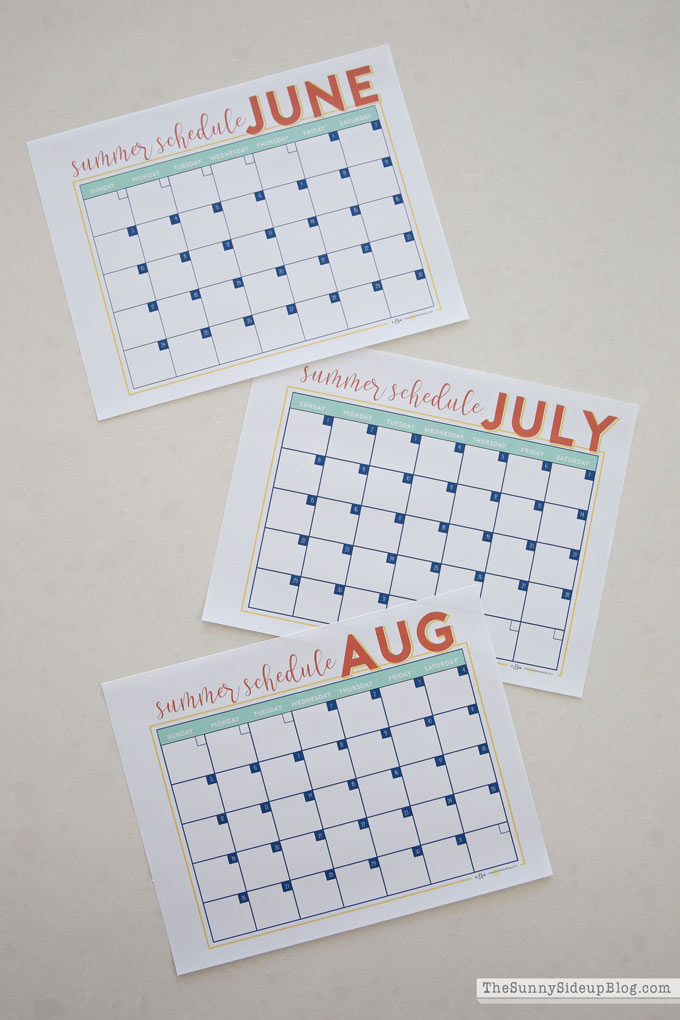 I use a combination of apps, notebooks and my planner to plan during the school year, but summer is a break from our regular hectic schedule and I like for it to feel a little more care free in my planning too.  Enter these fun June, July and August summer calendar pages!
We like to keep things low key when school is out, but my kids do have various camps and activities going on during the summer so I'm using these calendar pages to schedule those types of things.
If you have younger kids home this summer you could use them to schedule some fun activities/outings for each week.
Or you could use them to schedule trips, projects, appointments, something to organize each day.  The possibilities for blank calendar page are endless! :)  Do you love the color scheme I used?
Navy, coral and mint.  
Hmm.. looks familiar…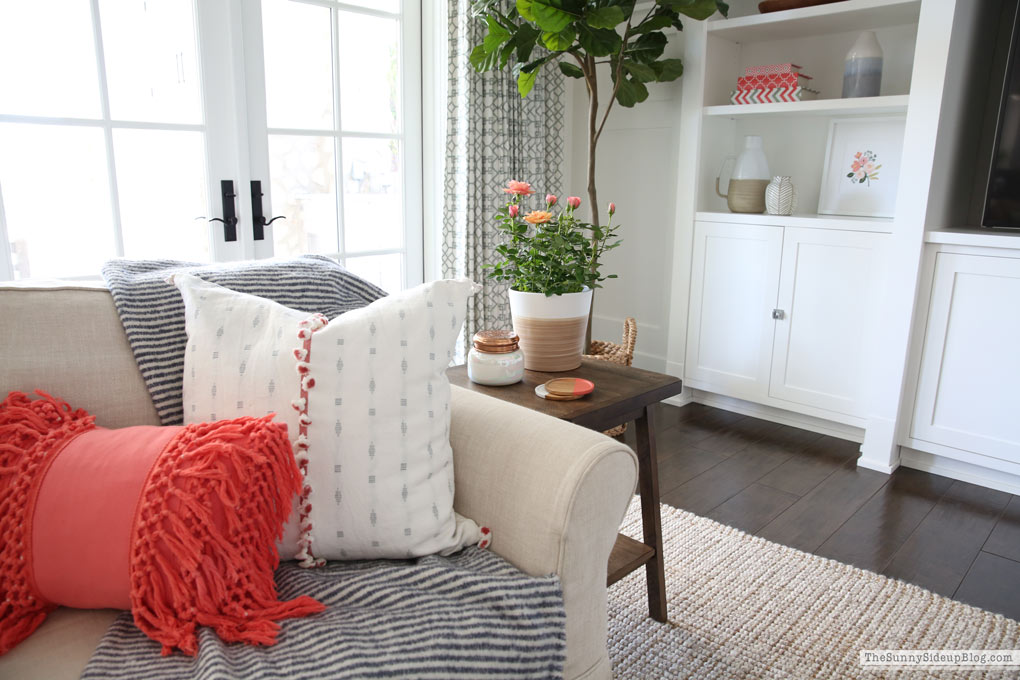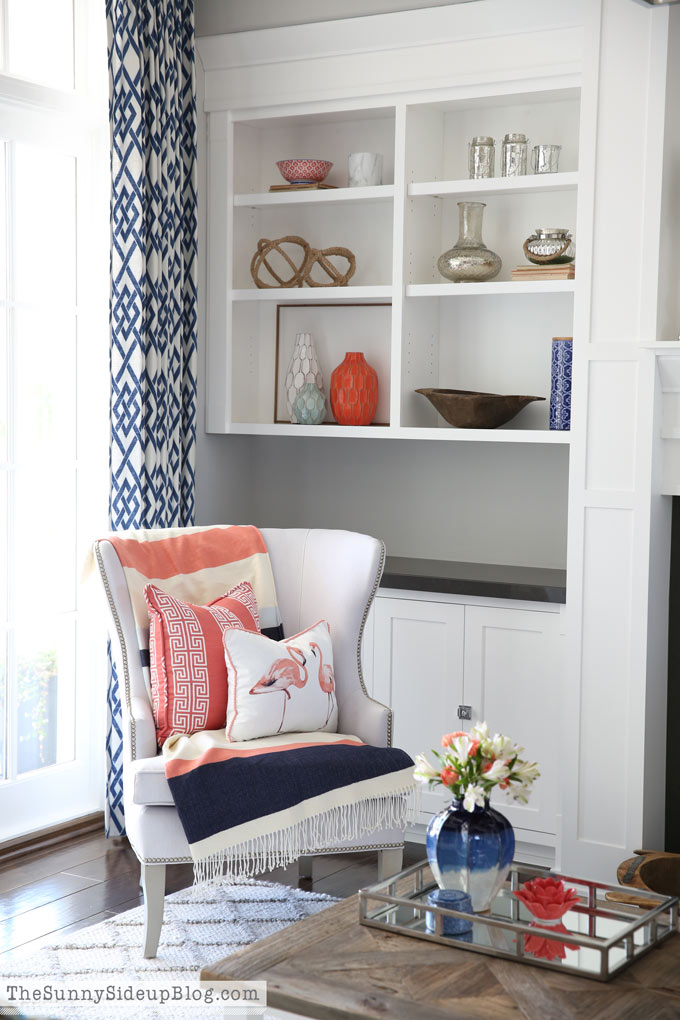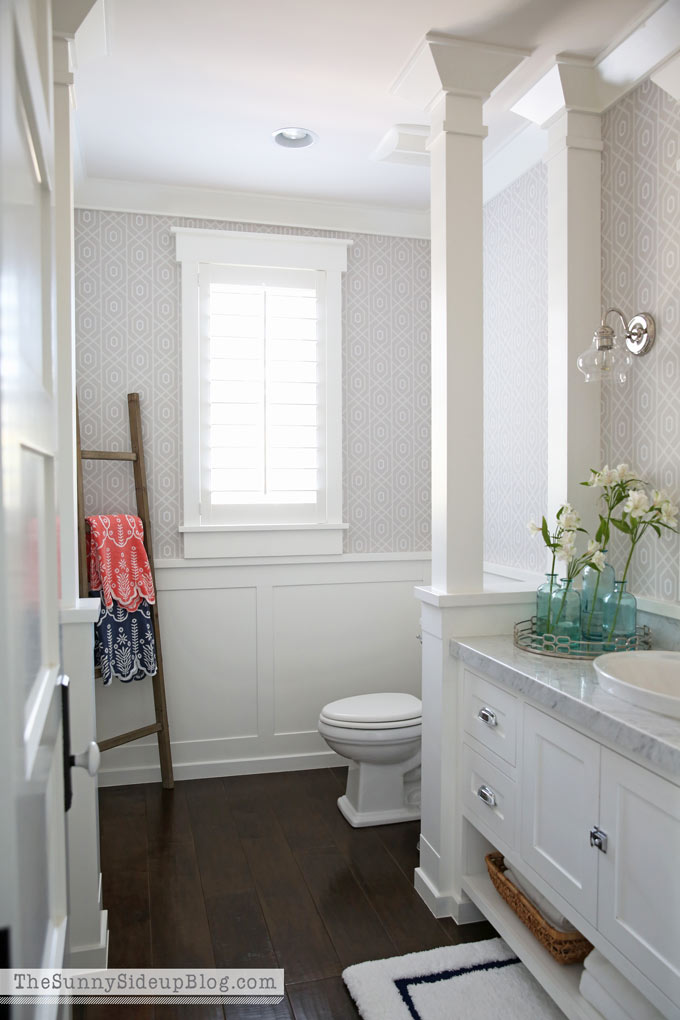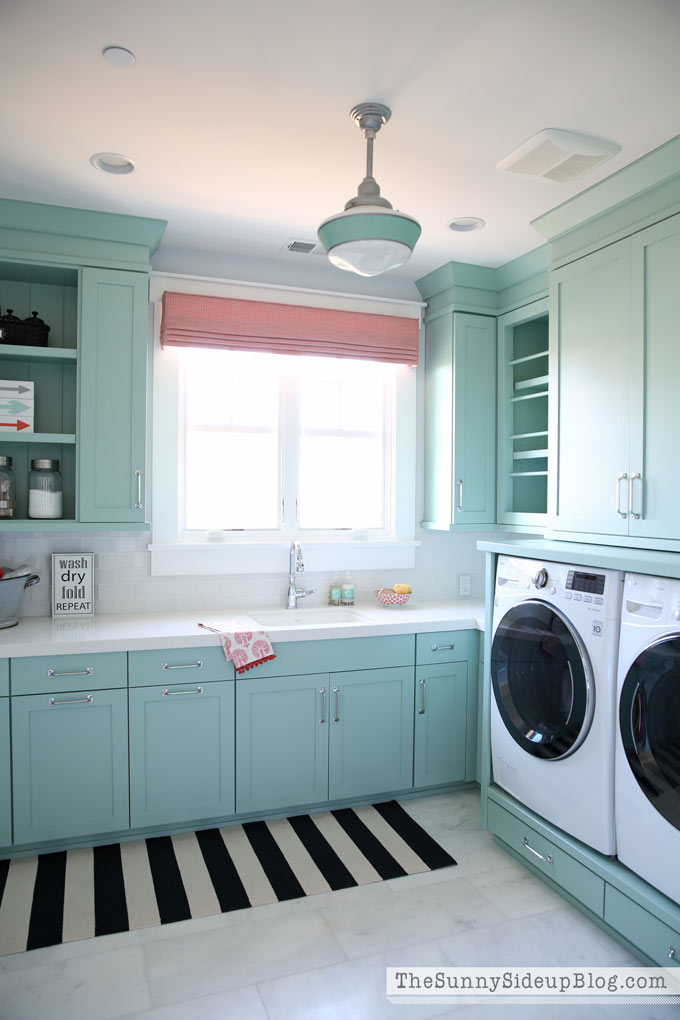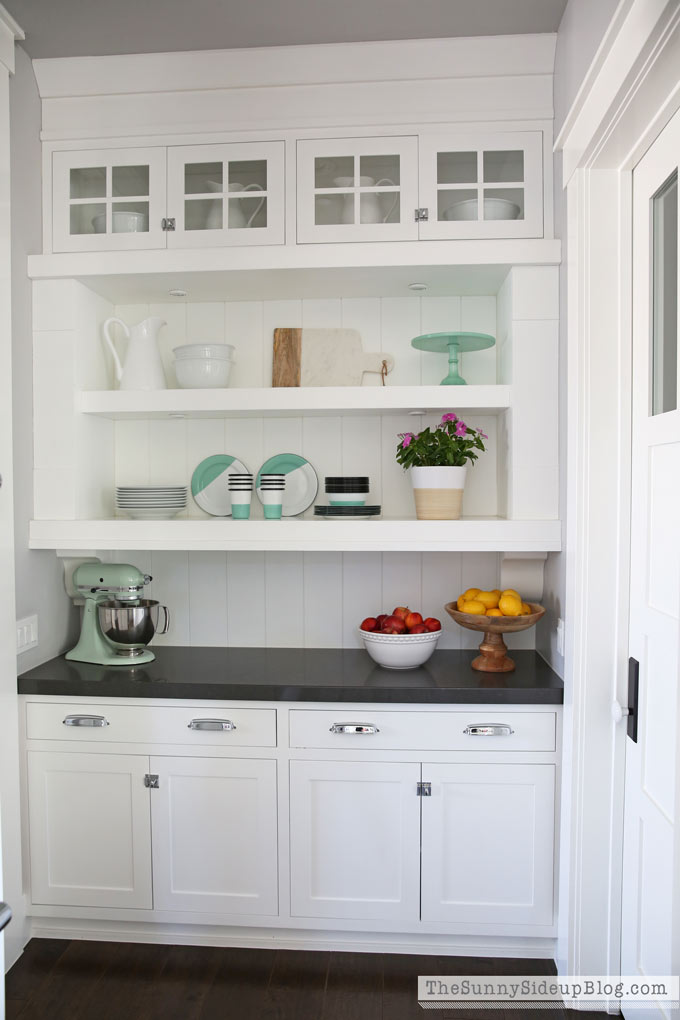 Yes.. navy, coral and mint.  I do believe we've seen those colors around here a time or twenty.  Clearly I'm a fan. ;)  If you aren't crushing on those three colors like I always am, I also have these calendar pages available in black and white.  In my book, you can't go wrong with simple black and white either!
(If you are already a Sunny Side Up subscriber just enter your info. again to get the printable.. it won't add you twice!  Also, if you sign up and don't get an e-mail soon after check your junk mail!  Once in a while it lands there first.)  
I hope you enjoy these summer calendar printables!  Happy summer planning everyone! :)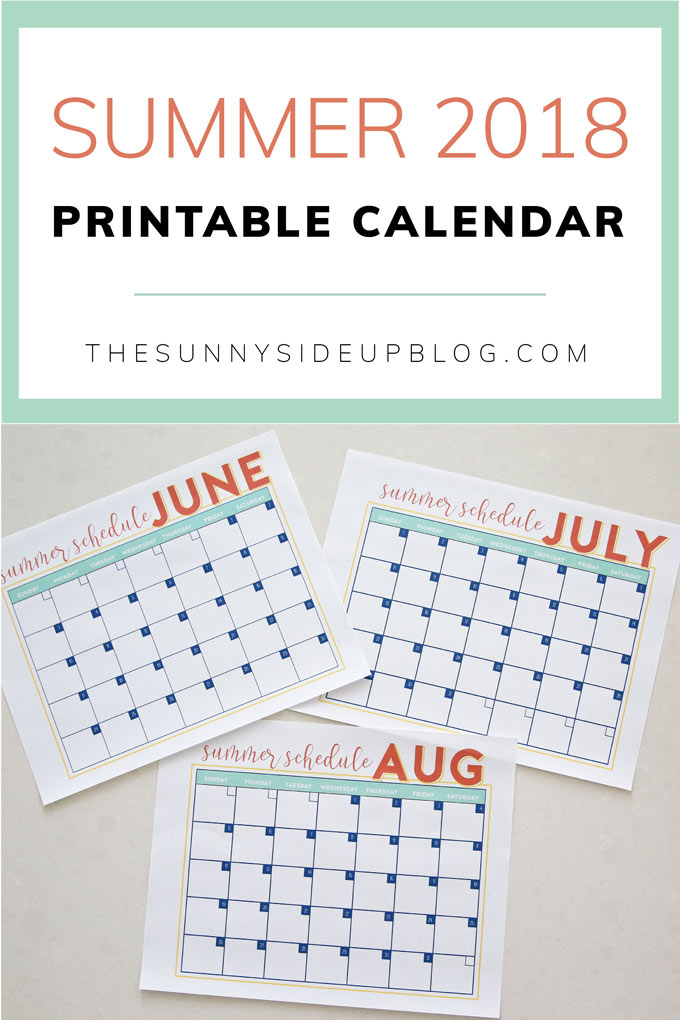 SaveSave
SaveSave
SaveSave
SaveSave
SaveSave
SaveSave
SaveSave
SaveSave
SaveSave
SaveSave
SaveSave
SaveSave
SaveSave
SaveSave
SaveSave
SaveSave
xoxo, Erin