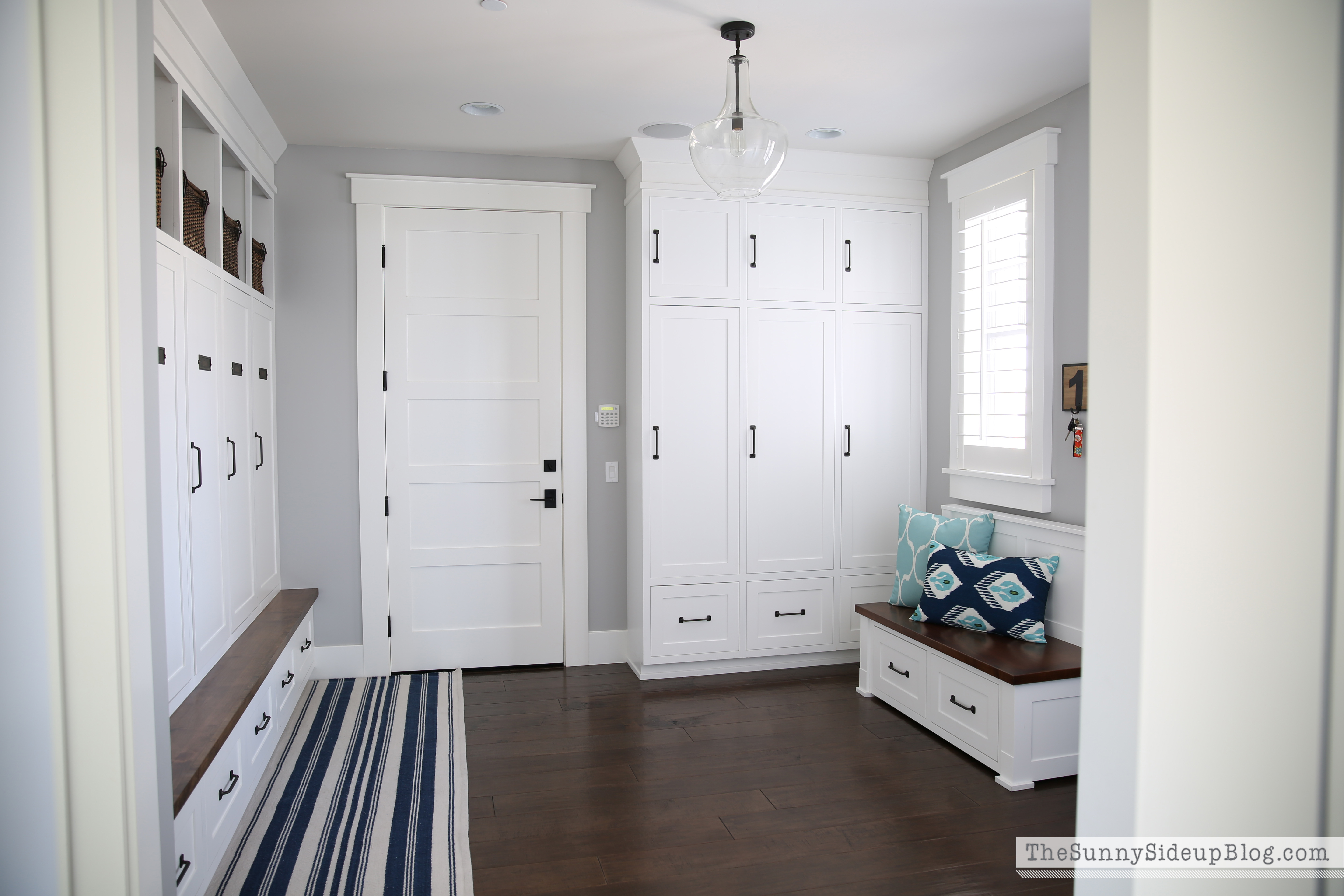 Happy Tuesday friends!  Isn't that nice!?  The week is starting on a Tuesday.  I'm a fan. :)  Sharing my luggage closet today that has driven me crazy since we moved into our new house.  You know how I show you all pics of my mudroom and it looks so clean and tidy?
And remember the small closet by my black dutch door?  I call it my hobbit closet.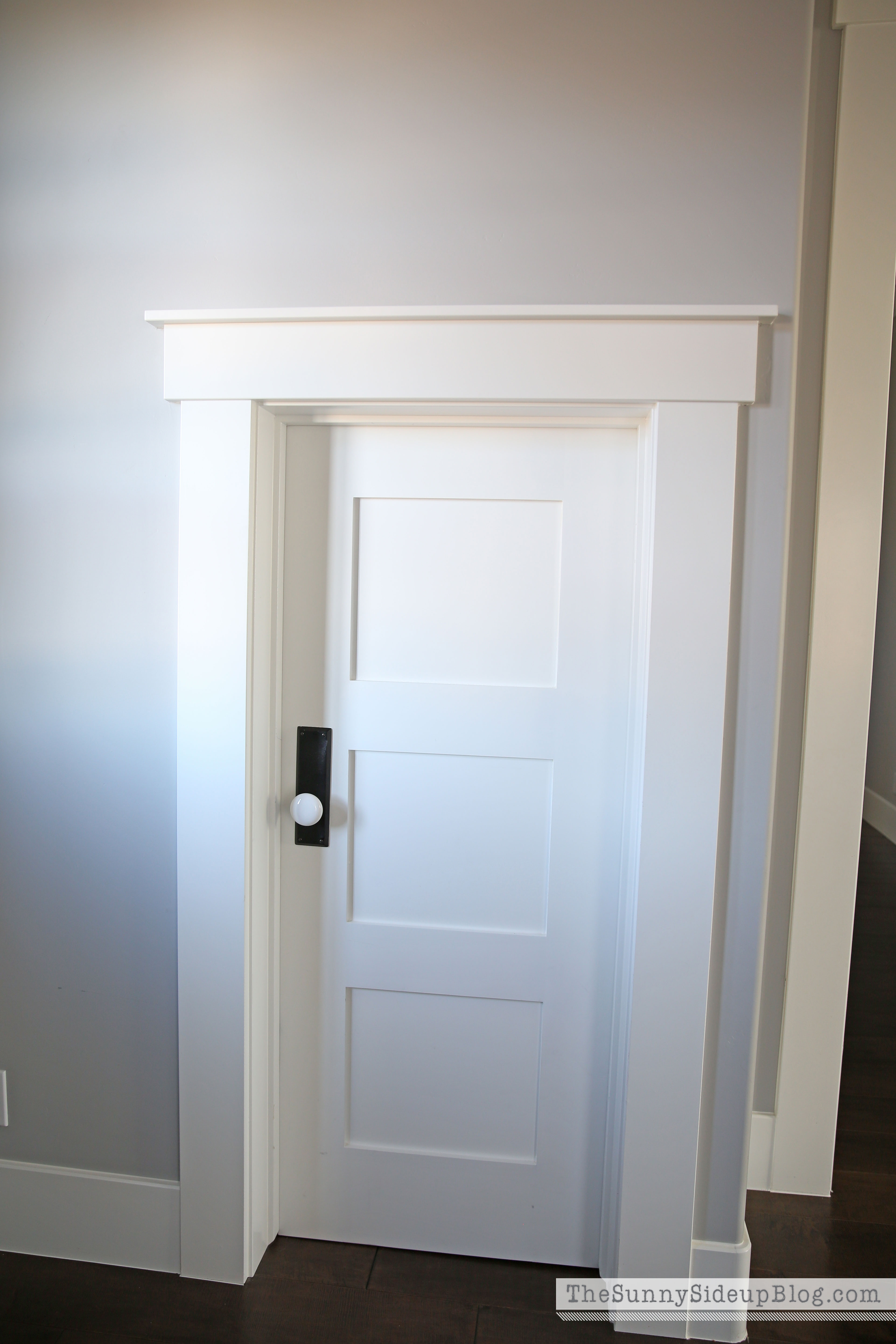 Well.  I'm a little scared to show you what has been lurking behind it all this time.  Remember the "Monica closet" from Friends?  (Am I dating myself?) :)  Yeah.. I had one. Don't believe me?  Check this out..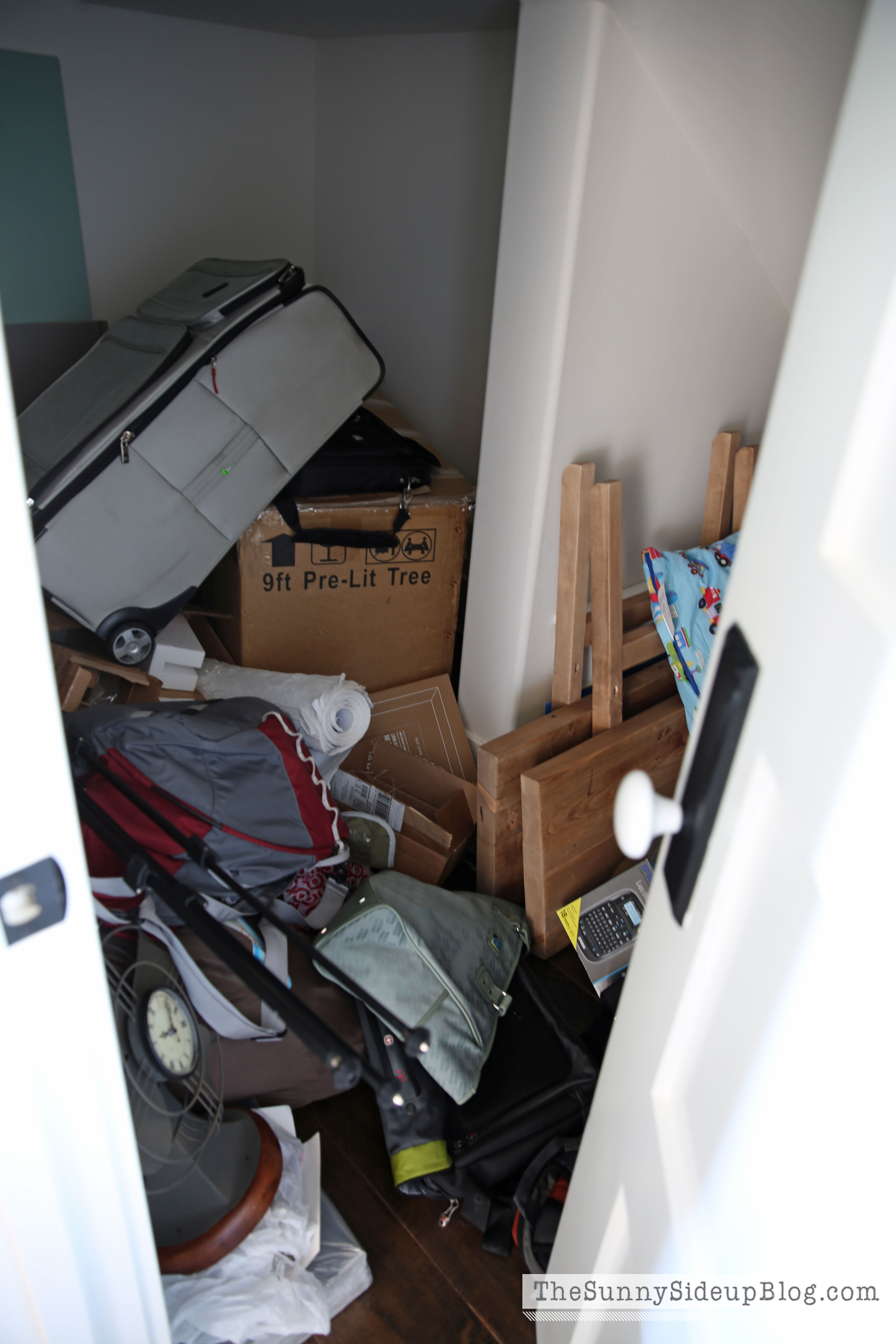 It got so bad I couldn't even open the door all the way.

The right side was a mess.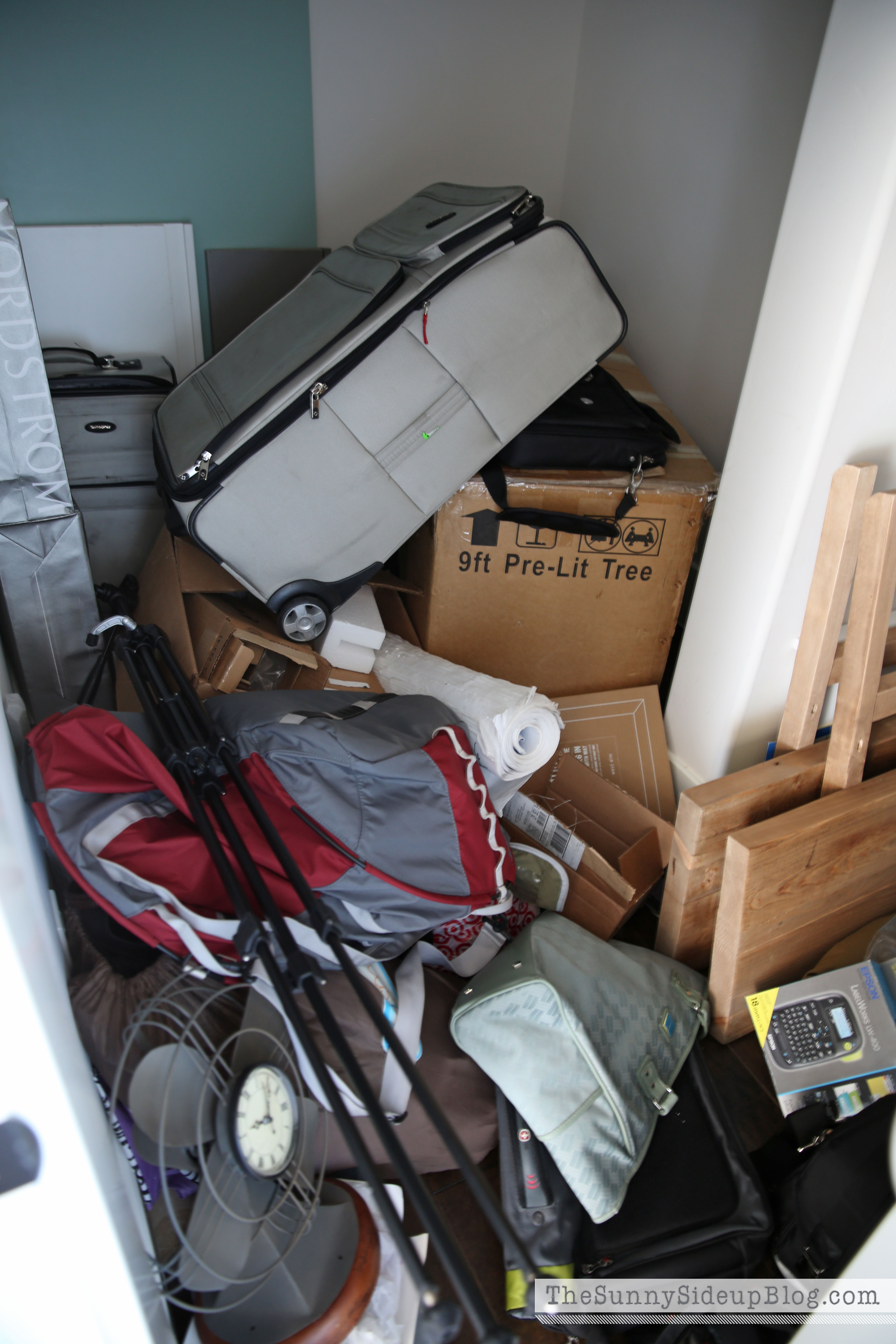 The left side was a mess.  I couldn't stand it any longer!  I finally pulled everything out and after purging and filling two Goodwill bags, I started putting it all back in.  Just a bit more organized this time.

I had these large stack baskets from The Container Store.  I originally bought them for our outside pool storage closet and may still use them in that space when I get around to organizing it.  For now, they are perfect for holding random items I want to keep in this closet. 

My most used bags on top so I can grab them quickly.  Swim goggles and a few pool toys next.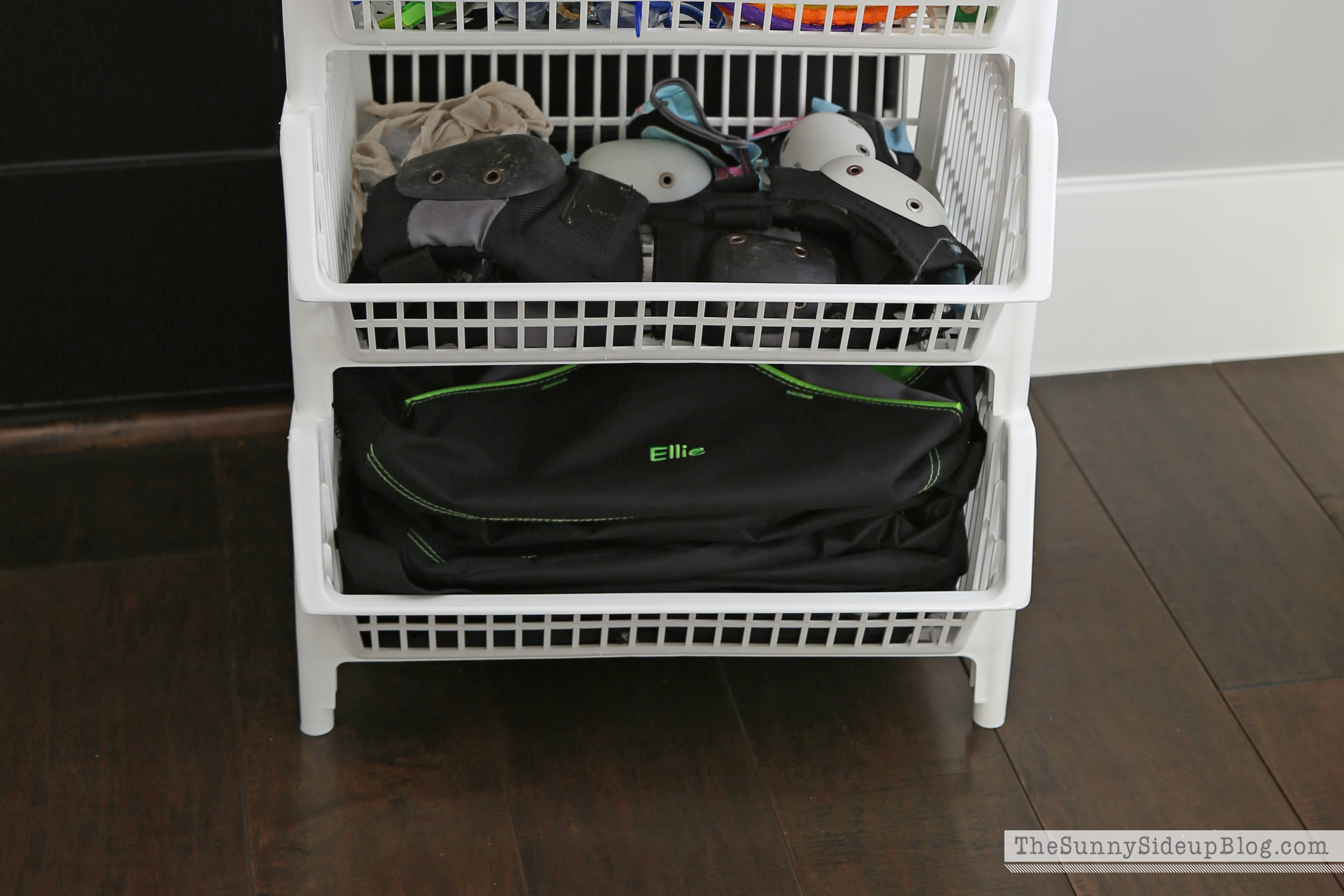 Knee pads and gloves for the kids rollerblades, and black bags that came as a set (we have 5 with our names on them) that we use for random things.

I had a lot of other random bags that we use often (beach bags, laptop bags, etc.) that I didn't want just loose in the closet.  Loose items without a home tend to clutter up a space quickly!  I was going to toss this laundry basket since we have built-in hampers in the laundry room, but decided it would be perfect to hold our random bags.  Love it!  All tidy in one spot – easy to see and grab on the go.

So now when you open the door you see this!  I finally have a place to store our outdoor pillows and towels when we aren't using them!  Which is only for a couple of months here.  

I mostly just moved them inside because we are supposed to get so much rain in the next two months, but nice just to have the room to store them!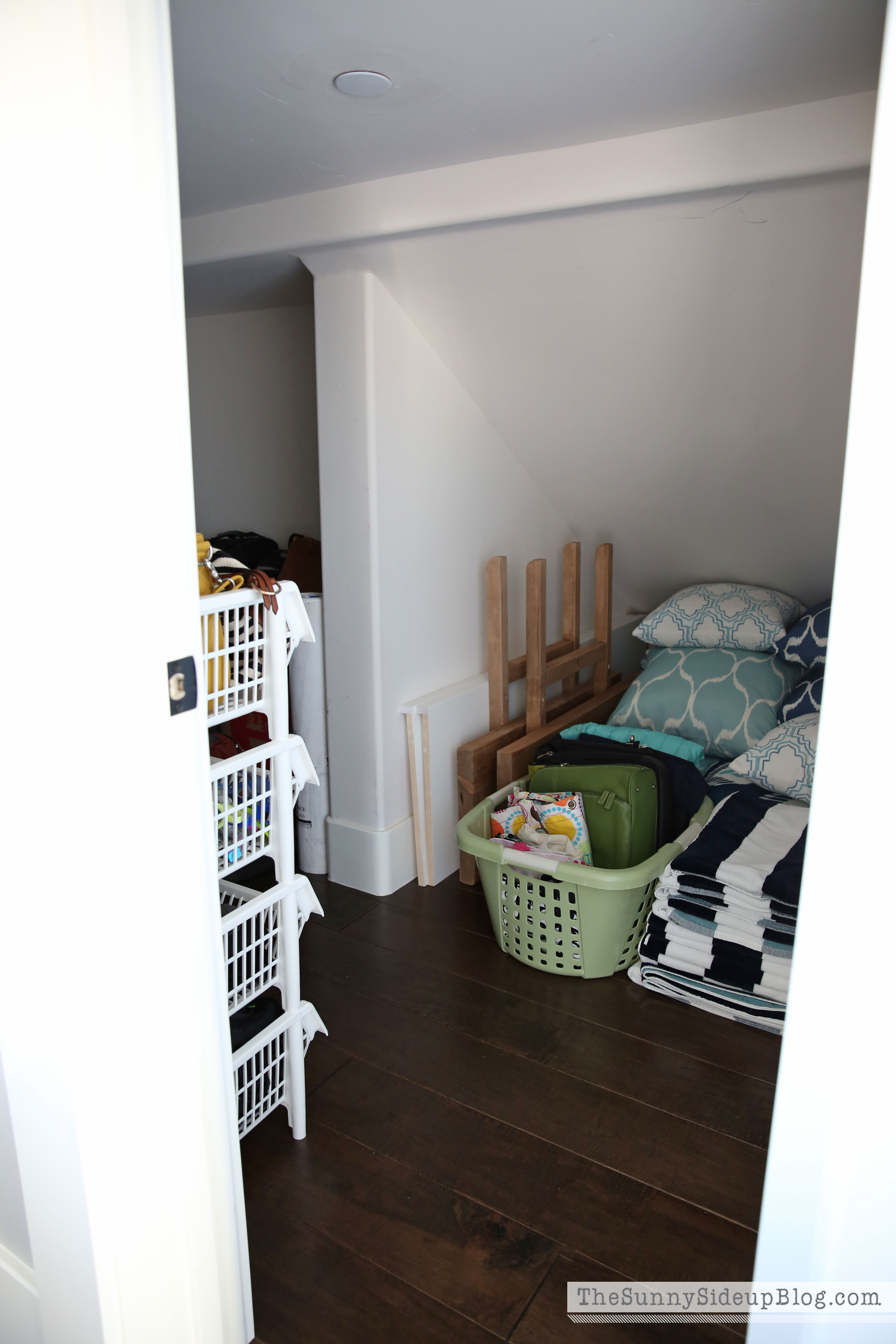 To the left are the stackable baskets (love the vertical storage!) and then all of our luggage.  

In our previous house where we didn't have much space I always stored small suitcases inside of large suitcases.  I would recommend that if you are tight on space.  I have the room in this closet to just line all of our suitcases up along the wall.  Amazing how much space you have when you get rid of things you don't need.  You might notice a space between the grey and teal suitcases.. one suitcase was missing because my husband was traveling when I took this pic.  When he leaves town is always a great time to tear apart a closet or two. :)

To the right we store our Christmas tree.  I don't like to have to haul it up and down the stairs with the rest of our Christmas decorations.  I also have a few other random items like our house plans, extra rugs, extra shelves/table extensions and backpacks in this closet.  It's a true catch-all.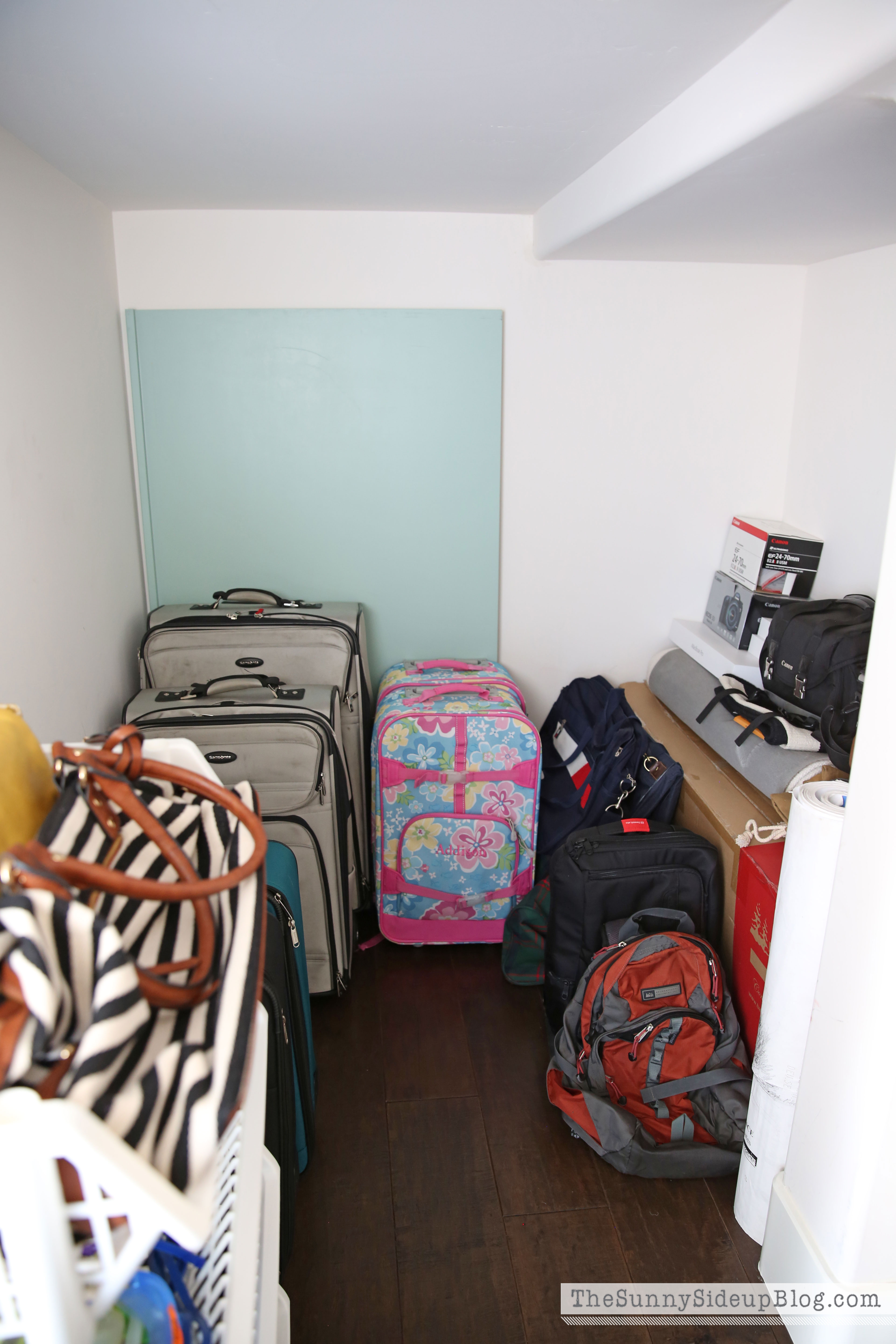 There is even a lovely walkway so now I can get back in this closet to get what I need!  Oh my word.  My hobbit closet has never made me so happy.  :)
One more before and after…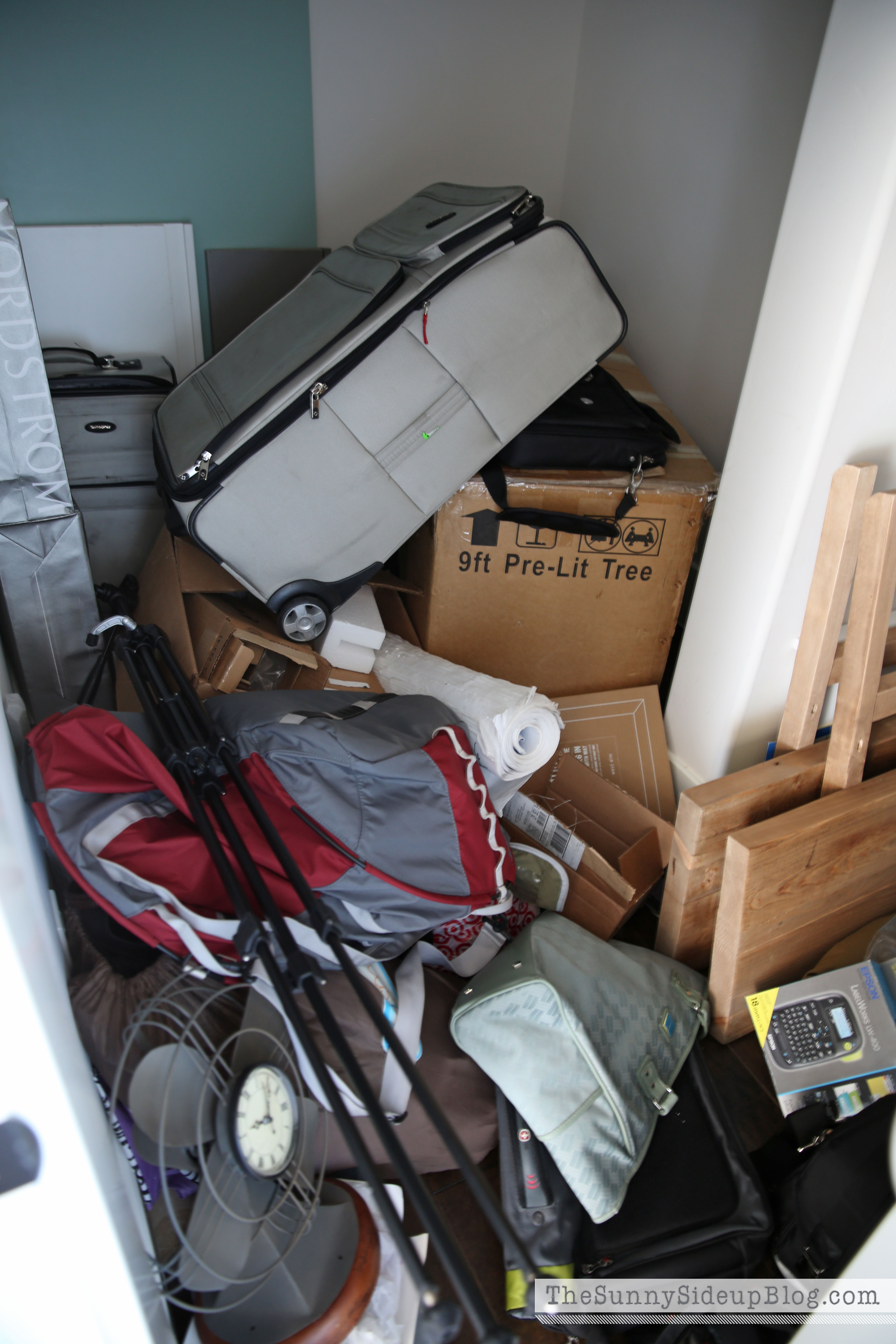 BEFORE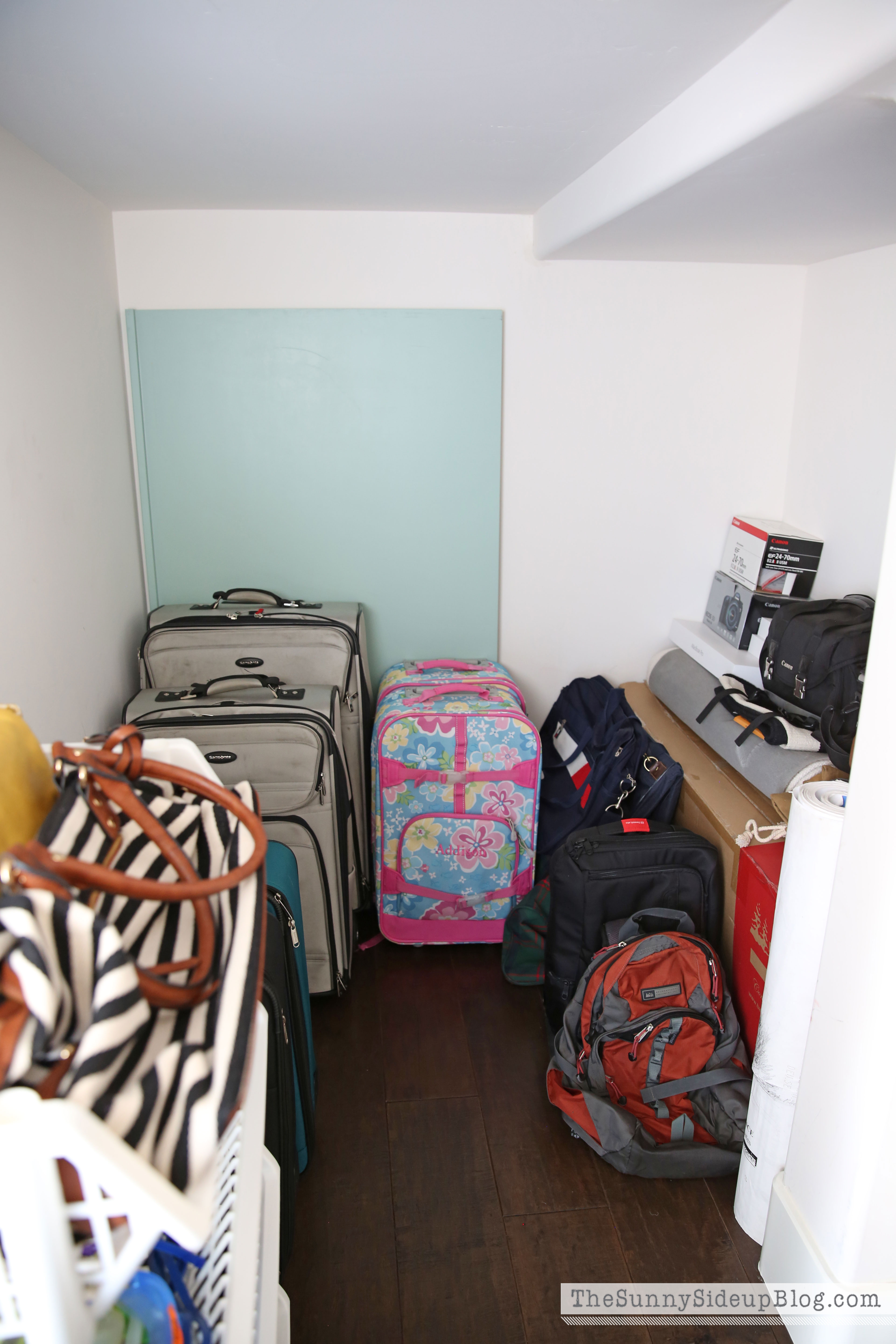 AFTER
What a difference!  I'm so happy every time I go in this closet.  I can't stop peeking in there to make sure it isn't just a dream.  Ha!
So yeah.. I think starting the week on a Tuesday with a perfectly organized closet needs to be the new norm.  Agree?
:)
Enjoy your week everyone!
*affiliate link used
xoxo, Erin