Come in come in!
As soon as you enter the room you see one of my beloved farmhouse sinks. It took some convincing to make Kenny understand just how much we needed one in this laundry room. Luckily after living with an attorney for 17 years you learn a thing or two. He's not the only one in our house who is good at making a persuasive argument and closing a deal. :)
I researched faucets to death while we were building. I have a love for faucets, sinks, lights and hardware. They are the little details that really make a space. This bridge/arch faucet was love at first sight! I will have to add the source for it later because I can't seem to find it in my notes and it's the one faucet whose info. I can't remember off of the top of my head.
Our last laundry room was TINY and didn't have a sink so this space feels like such a dream to me. This Shaw sink is perfect for rinsing off dirty rain boots or clothes. The kids wash their hands here every day after school after they hang their backpacks in the mudroom.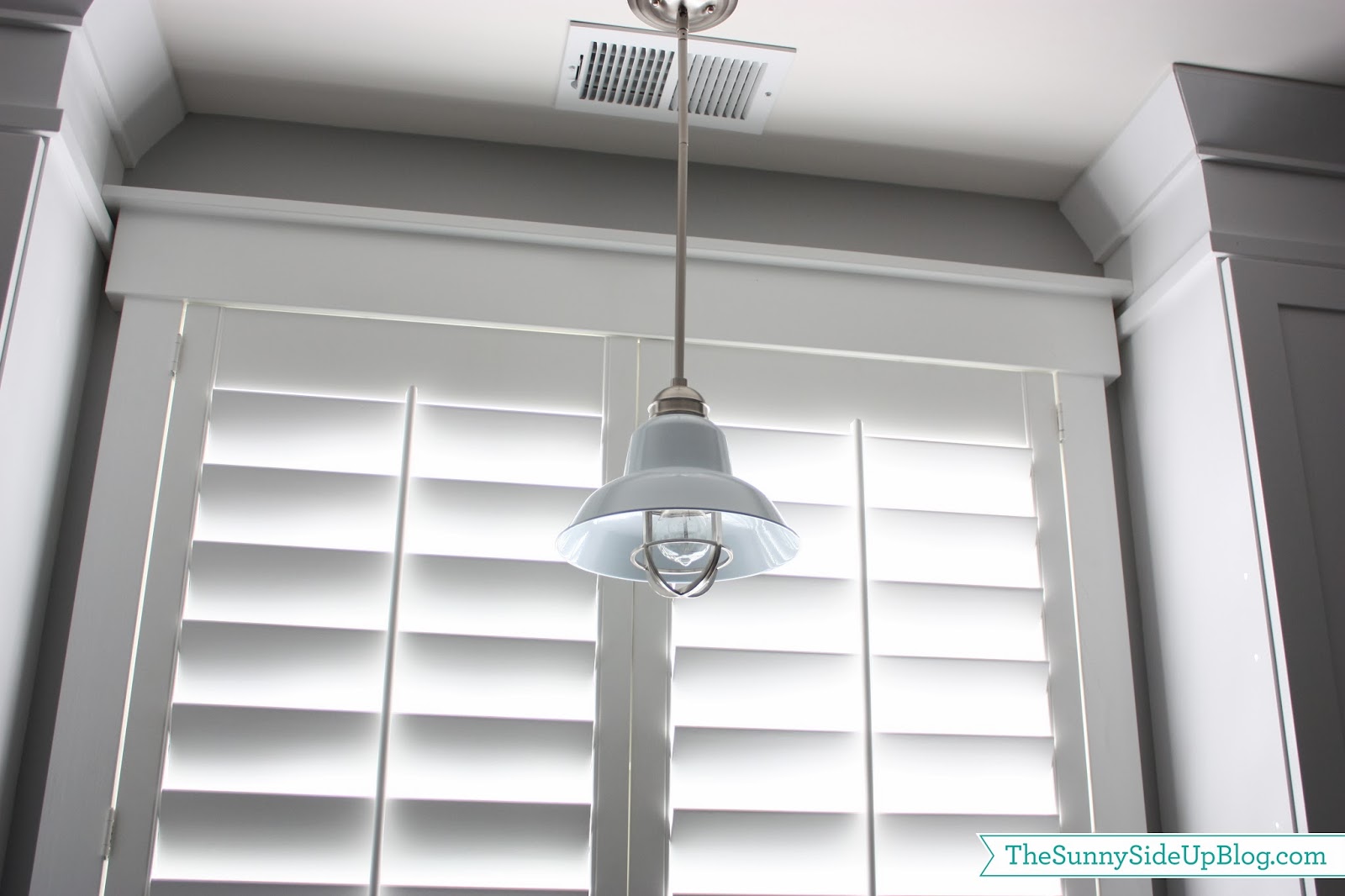 Floor tile is the same tile we used in the girls' bathroom. I decided to place it in a basket weave pattern in the laundry room to mix it up a little. For those of you who have asked about it, the manufacturer is Alfalux and it's the Olimpia Series – Color Clay. I ordered it through a tile store (knew I loved it the second I spotted it!) but you can find it on-line here.
I just went with a simple white subway tile backsplash and Caeserstone quartz countertops. This quartz is different from the quartz I used in the perimeter of my kitchen. It's called "Concrete" and is more of a dark grey than a black. So happy with how it turned out.
To the right you can see my upper cabinets.
And here's a picture of the lower cabinets and the washer/dryer from our previous house. I love the built-in look so we measured our washer/dryer and had our cabinet guy build the drawers below them too. To the left of the cabinets above the washer/dryer you can see I added some open shelving. I thought that would be a fun place to put a few baskets and bring some personality into the room. What I didn't understand until it was too late was how far set back they were from the other cabinets.
I didn't love how they jut back in – sort of hiding in the corner. I thought about adding a cupboard door to make them closed and opening up the cupboards above the washer/dryer to be open shelving instead. You can imagine Kenny's reaction when I came up with that one (after everything was already installed)… "we haven't even moved in yet and you're already trying to remodel!?" Ha! Good thing he loves me. :) My builder convinced me to leave it for now and wait and see because it's something we can always change down the road. I'm glad he did because I think opening up the three cupboards above the washer/dryer would have been too much open shelving to style and a waste of good cabinet space. Now that I'm living in my house and starting to decorate it I'm realizing that I have plenty of open bookcases and shelves to play with. Besides, too much of a good thing is never a good thing. Unless maybe you're talking about open shelving? :)
K – I am SO excited to show you my favorite thing about this room. See the three bottom cupboards in the picture above? How the hardware is located at the top?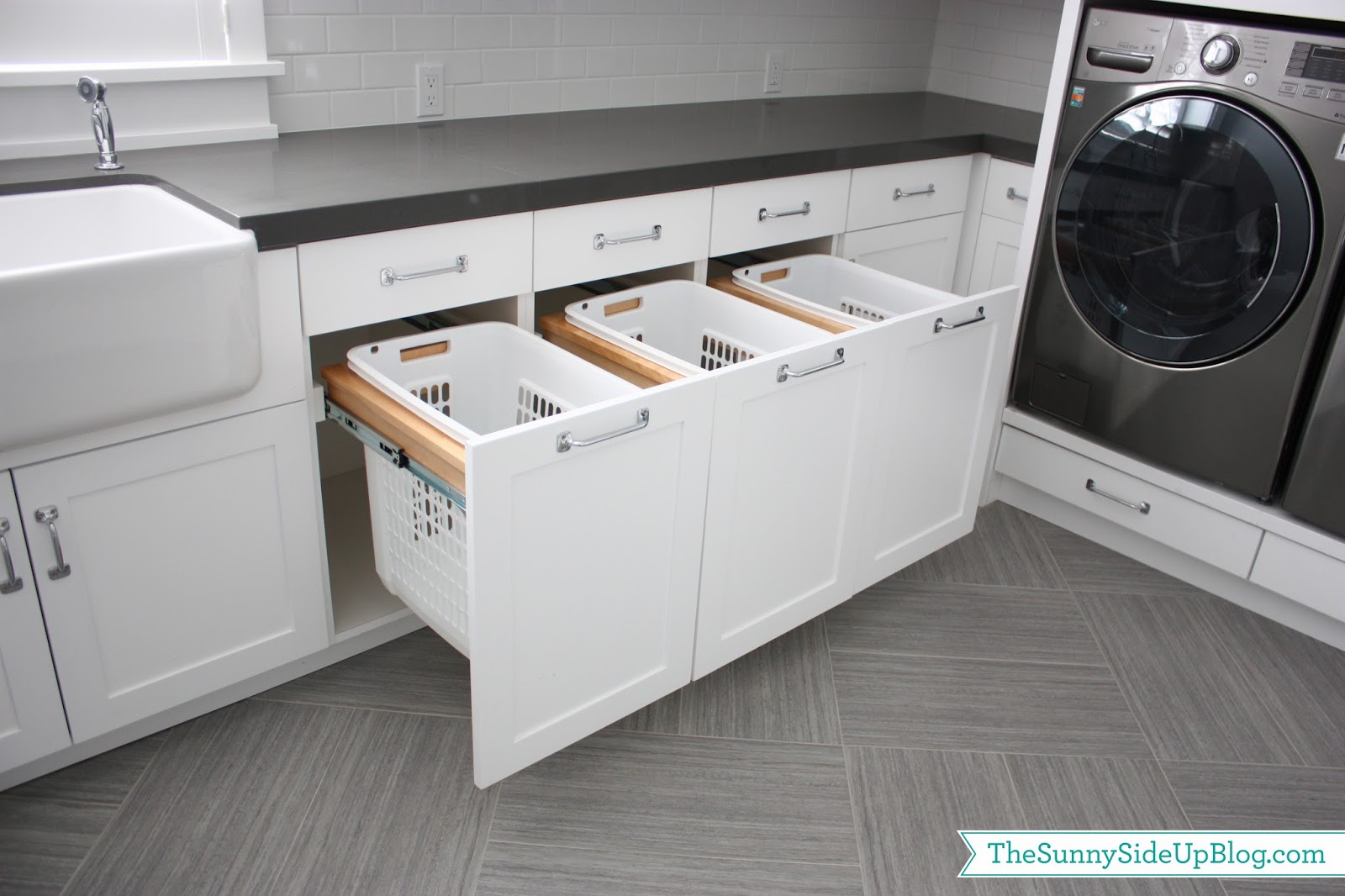 They are pull out laundry baskets! Ahhh!
Please tell me I'm not the only one who is dying over this little feature!?
After years of having laundry in piles all over my hallway floor I appreciate this more than anything in my whole house. I started dreaming about these pull out laundry drawers long ago. The second we decided to build a house I said to Kenny "I'm putting pull out hampers in my laundry room!" He already thinks I'm crazy so this being my first announcement didn't phase him much. Then when we met our architect I said "hi! I'm Erin and I want pull out hampers in my laundry room!" :) K – maybe I took a minute to introduce myself first, but it really was one of the first things I told him I wanted.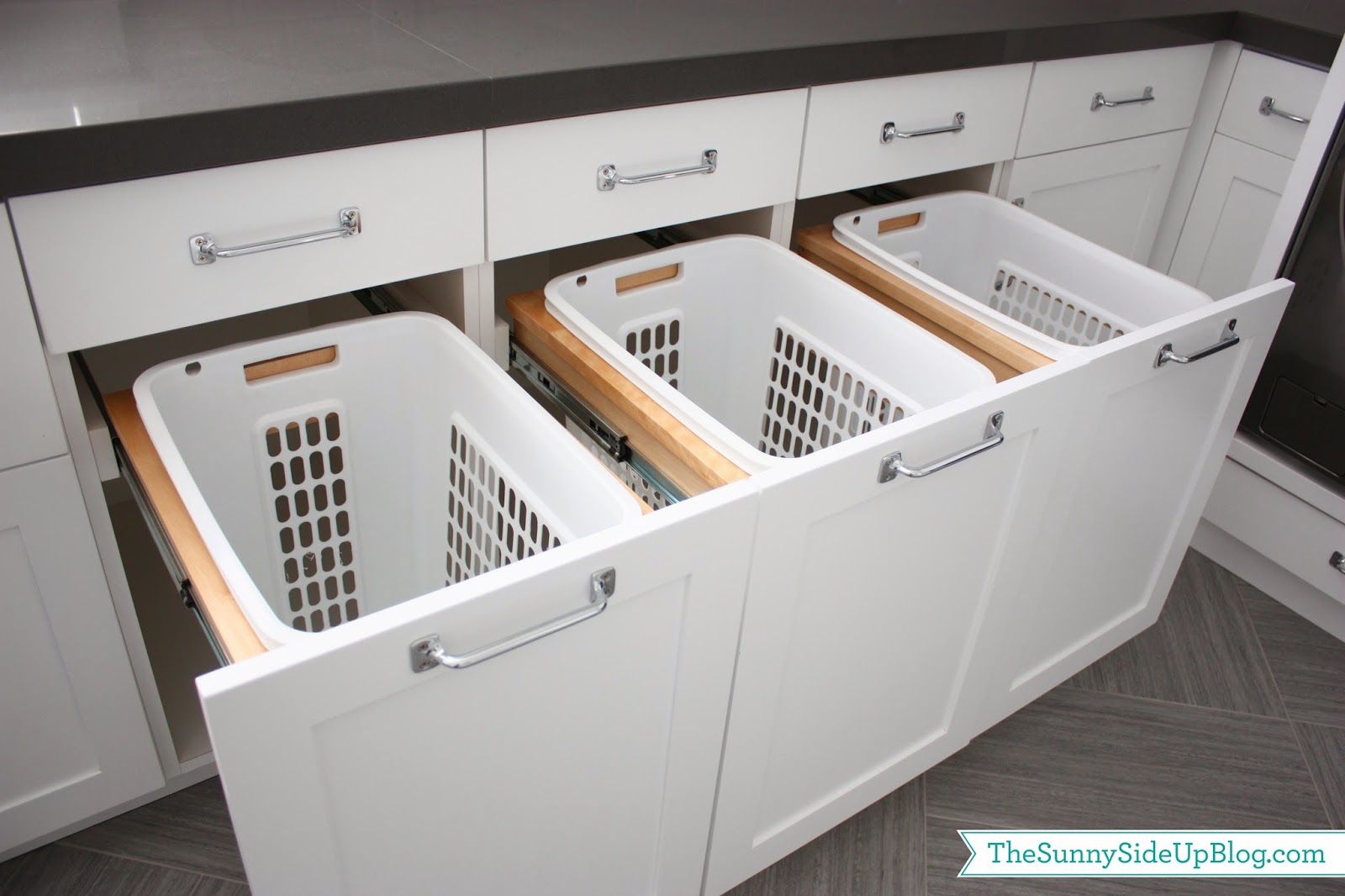 I still need to find some fun labels for them. As soon as I do they will read "LIGHTS, DARKS, and TOWELS." An organizers dream come true. :) I can't tell you how happy it makes me to have a place for our mounds of dirty clothes. That isn't the hallway floor.
Here's another favorite feature. See the upper open cabinet on the far left?
Pull down drying rack. Can I get another woot woot!?
:)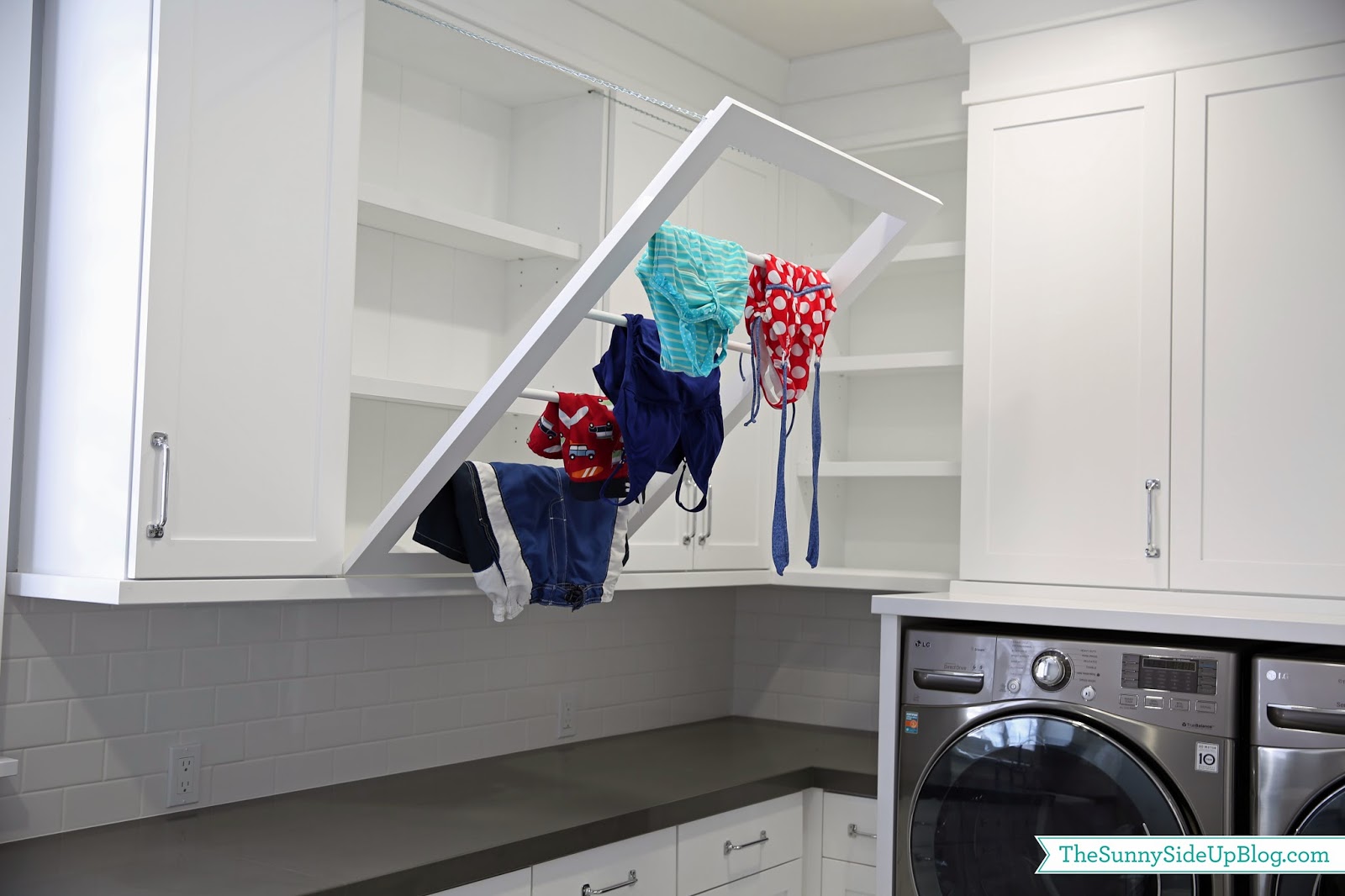 Used to dry all sorts of things I don't want to put in the dryer. Because of this laundry room's location we've been using this drying rack for all things pool related. I took this picture last week. (Even though it's too cold to swim we are using the hot tub most weekends.) This will be especially nice in the summer so I don't have to keep re-washing suits and towels that we use every day.
To the right of the washer/dryer is a cupboard door…
There's also an ugly electrical cupboard that I plan to cover up with a fun picture of some sort that will no doubt drive my husband crazy when he needs to get into it. I came SO close to wallpapering this room and then decided to just paint it the same color as our kitchen/family/hallways for now (grey paint color is "Seattle" by Frazee). I may still wallpaper it at some point. Or maybe just add some colorful rugs and accessories and leave the walls neutral? Fun options.
So there you go! Our main floor laundry room.
Still hard to believe it's out of my head and sitting right in front of me.
Anyone in the mood to fold?
:)
xoxo, Erin