Slowly making my way around
my kitchen
! Half of it is now organized and in tip top shape. The other half – not so much. But progress is progress and I'm just happy to finally know where things are instead of scrambling through various drawers or in boxes in the garage. First up: the silverware drawer. Because it's easy to organize. Dump everything out on the counter. Wipe out your silverware tray (buy/make one if you don't have one). Get rid of anything you have in that drawer that you don't need or use. Put everything back in its place. 10 minutes and done!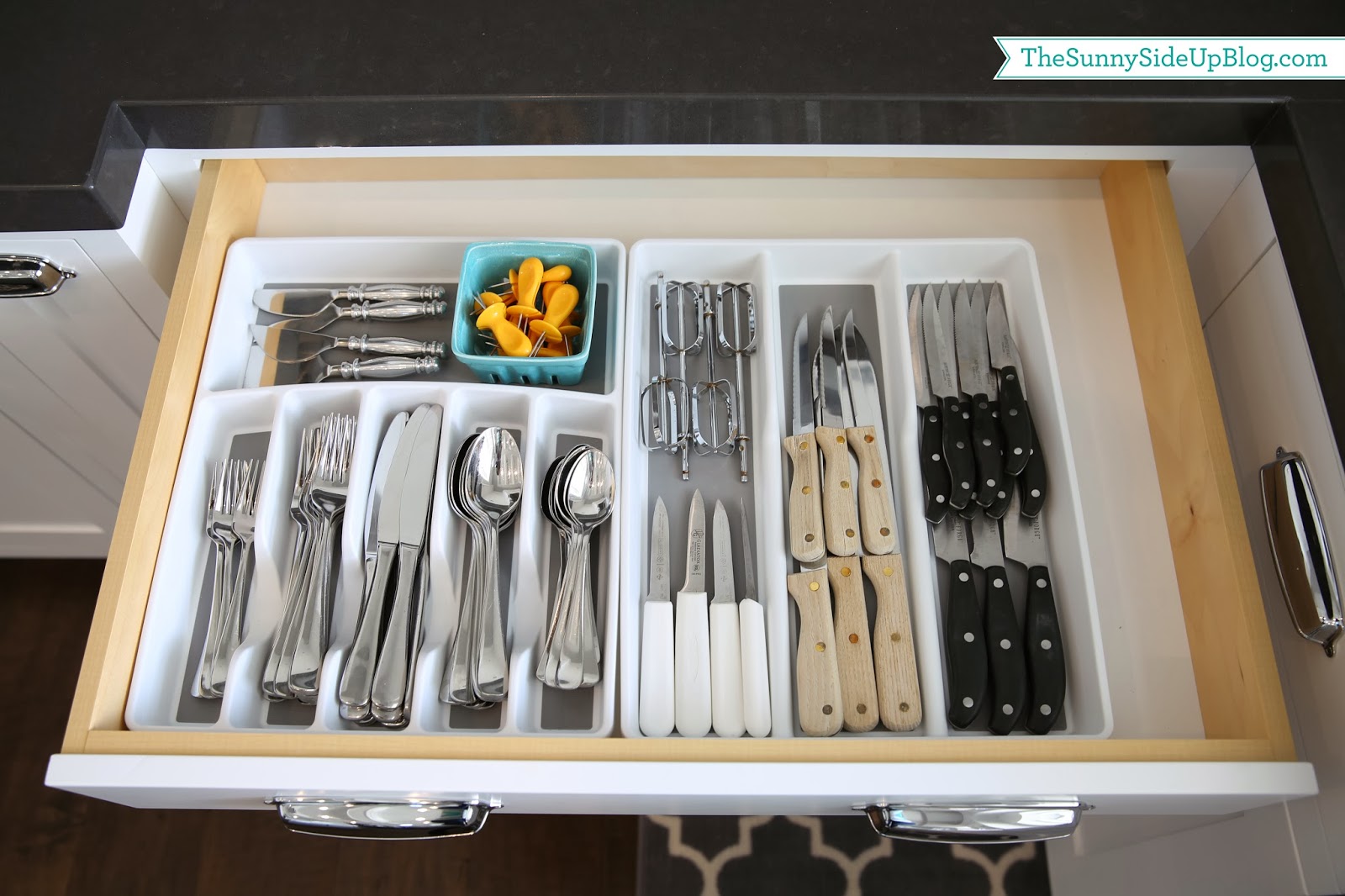 I bought these grey and white organizers at Target. Love them because they have non slip rubber on the base holding the silverware and on the back so they don't move around in the drawer.
This fun little basket is from Anthro and was a perfect solution to hold all of our corn holders. I placed our cheese knives next to them and beaters to the right by the knives.
We need some new knives at some point. I think these were from our wedding! I wash the wooden knives in the dishwasher and I'm not supposed to. But I'm not a fan of things I can't wash in the dishwasher. So I do it anyway and magically they've lasted all this time. Although they aren't the prettiest knives around.
A few other organized silverware pics to get you in the mood to wipe out those crumbs and straighten up the spoon and fork drawer…
The organizer I used in my previous house.
My mom's silverware drawer.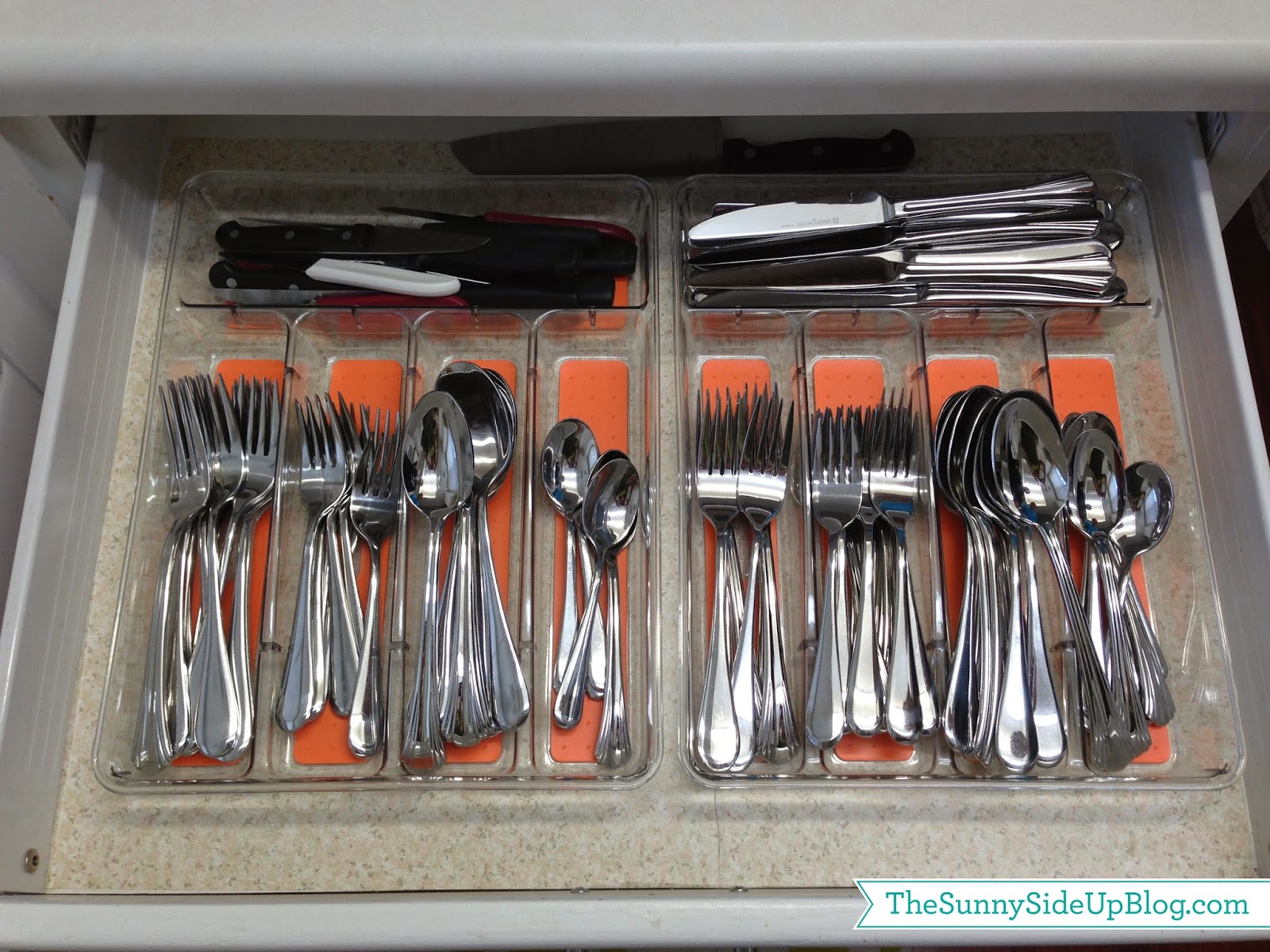 My SIL's silverware drawer. They bought the fun colored trays at TJ Maxx.
It's a quick/easy drawer to knock off your
"to-organize" list t
hat makes a huge impact. How many times are you in and out of this drawer throughout the day? I am A LOT.
And now I smile every time I open it.
:)

Free printable of the paint colors throughout my home!
Enter your name and email address to get instant access to my paint colors along with other free organizing printables. More will be coming soon!
Exclusive to subscribers!