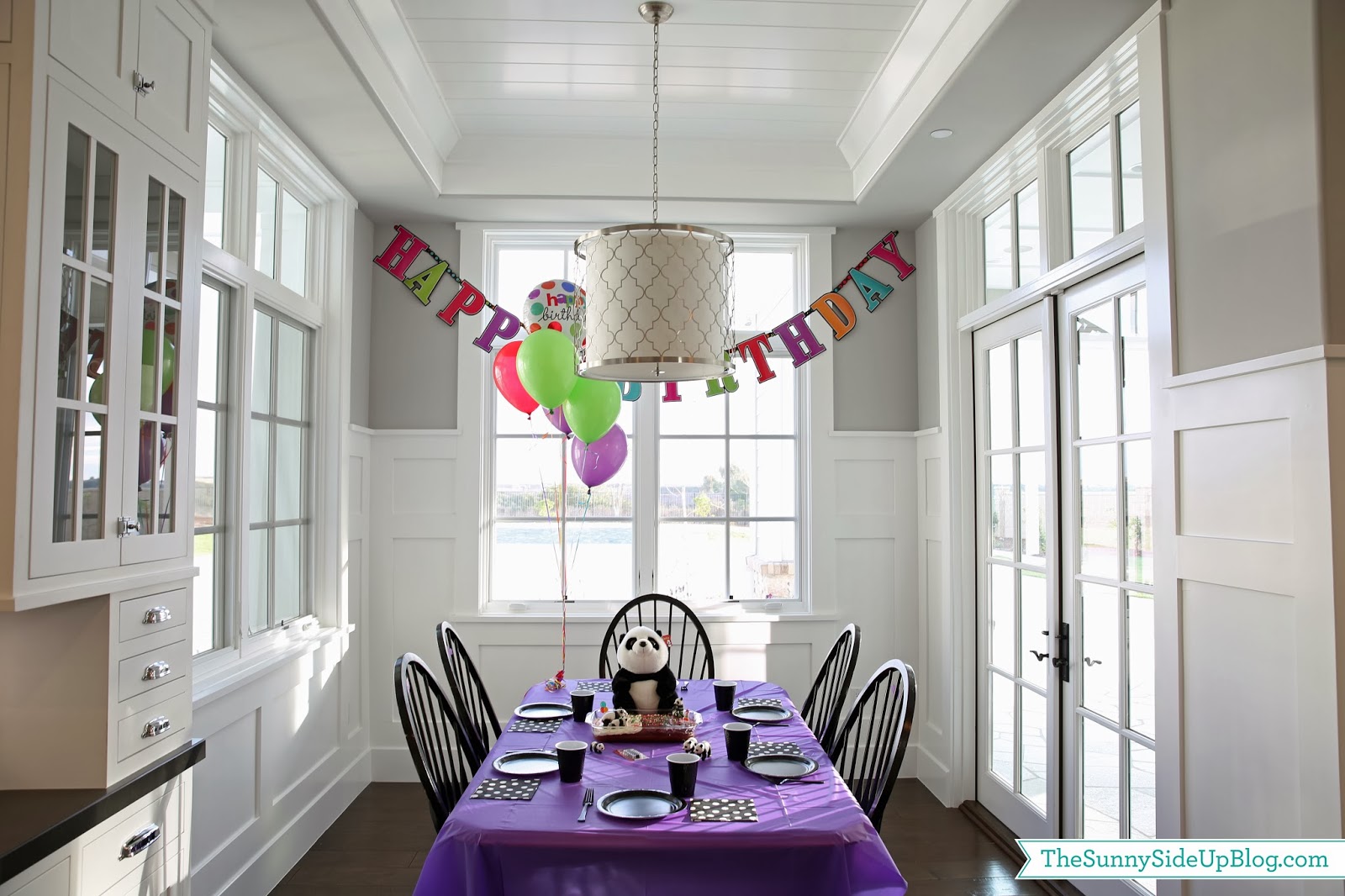 Popping in quickly today (I'll have more to post soon!)
We're still recovering from El's sleepover party.
Such a fun party and SO easy.
The girls played, ate pizza and cake, swam in the hot tub, and watched a movie.
We gave them all matching panda pajamas.
And they looked adorable.
But they wouldn't go to sleep.
Then they finally went to sleep but then they all woke up WAY too early.
That was the only not fun part that wasn't SO easy.
But overall the party was a huge success.
I know this because my now 10 year old daughter hasn't stopped smiling since.
Mission accomplished.
———————————————————————————————————————–
p.s. Confession: Remember how I said I was going to organize one room at a time so that I didn't get projects going on all over the house? Well. Right now I have projects going on all over the house.
But they are happy projects so I'm ok with that. You are allowed to break your own rules if it makes you happy.
That's another rule.
That I can break at any moment.
:)
Be back soon. Enjoy your day!
xoxo, Erin