It's Monday! And for a change I'm actually greeting this Monday with open arms. Last week was a tough one around here. My little buddy has been sick.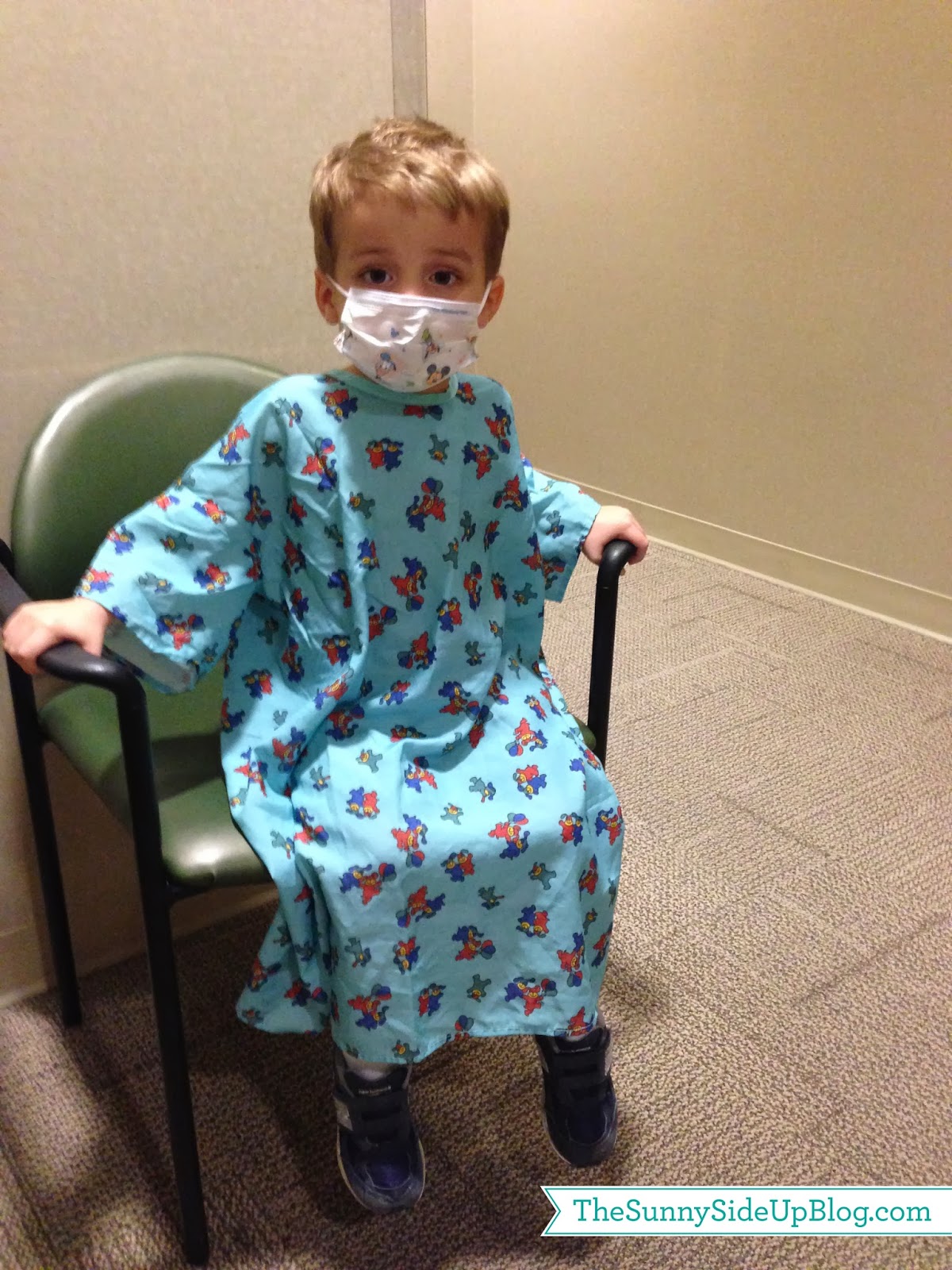 SO sick. I snapped this pic with my phone just before his Xray. Soon after our Dr. told me he had pneumonia and an ear infection in each ear. :( I pretty much held him for three days straight. It's so hard for me when my kids are sick. It's hard for all moms. For obvious reasons it's hard – forget about anything you thought you were going to get done. But worse than that, it's just hard to see them not feeling well. You wish you could take all of their pain away. But you can't. So you just hold them and love them and take care of them and get up in the night with them and feed them and clean up after them and then hold them some more. A favorite quote of mine kept running through my head whenever I felt frustrated that nothing on my to-do list was being accomplished.
I wrote about this quote last March
and think of it often when I face hard days as a mom. I love it and believe it 100%. Thankfully my little boyfriend is doing MUCH better and next week will be a happier one for both of us. I just know it. :)
While not much was accomplished around the house last week, I did somehow manage to get my floors clean enough to take some pics of my new kitchen rugs!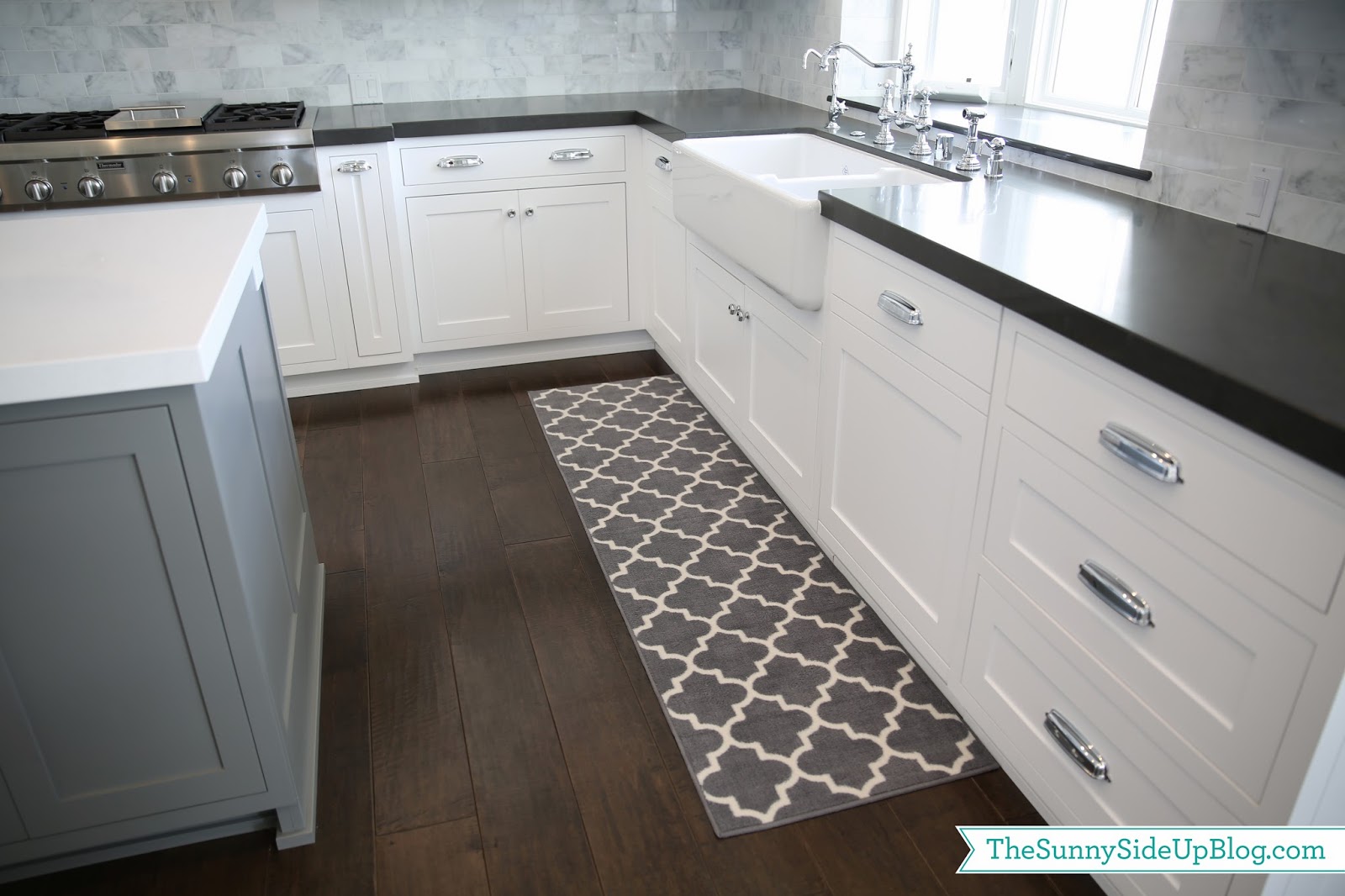 I found them at Target. I've been looking for some kitchen rugs with color for a while and just couldn't commit to anything.
When I saw these I knew they'd be perfect. At least for a while until they get trashed or until I can make up my mind on other options (whichever comes first!). The long, skinny runner fits perfectly in front of one of my sinks.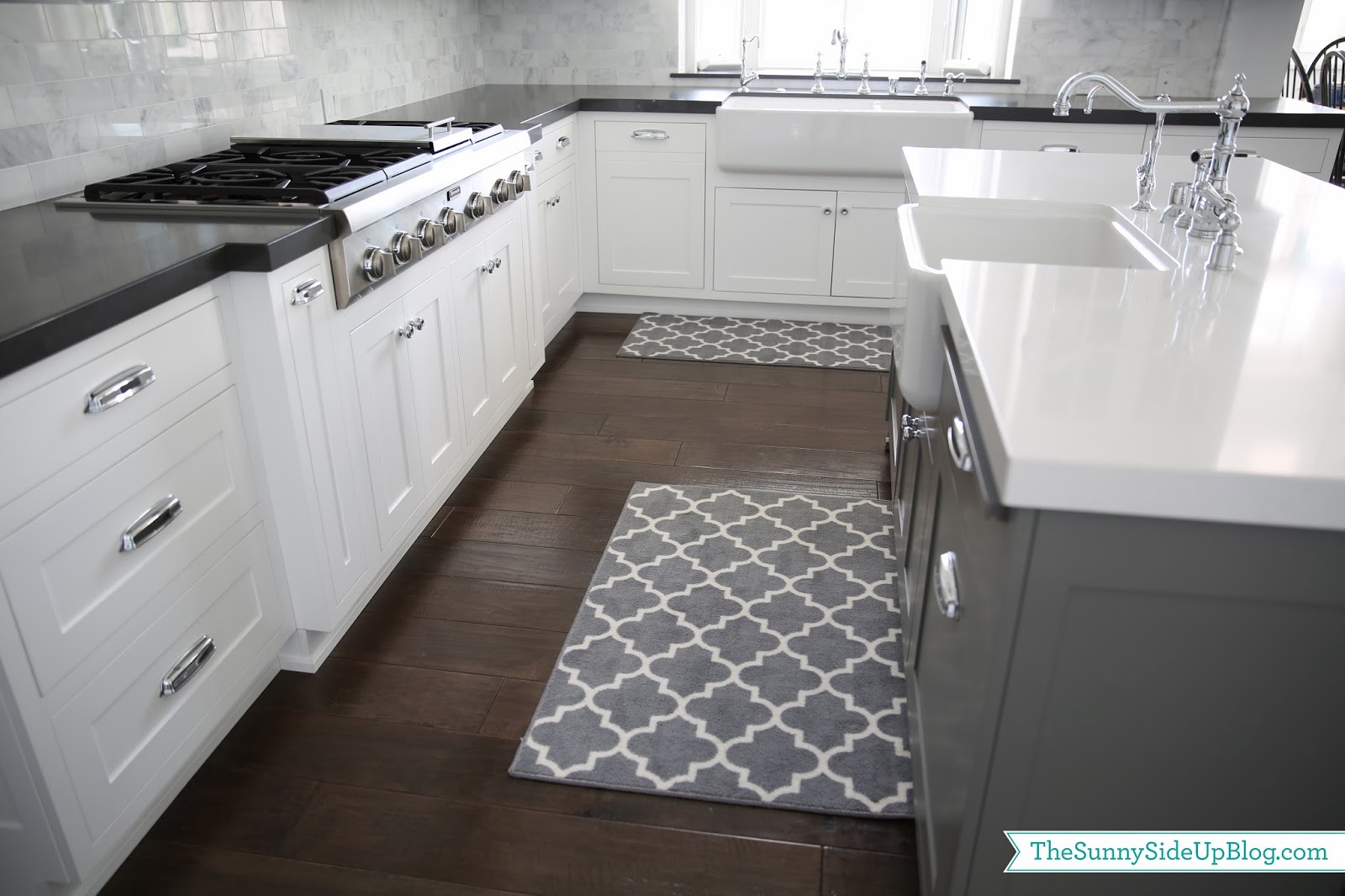 And the shorter 4 x 2 1/2 rugs work great for in front of my kitchen islands.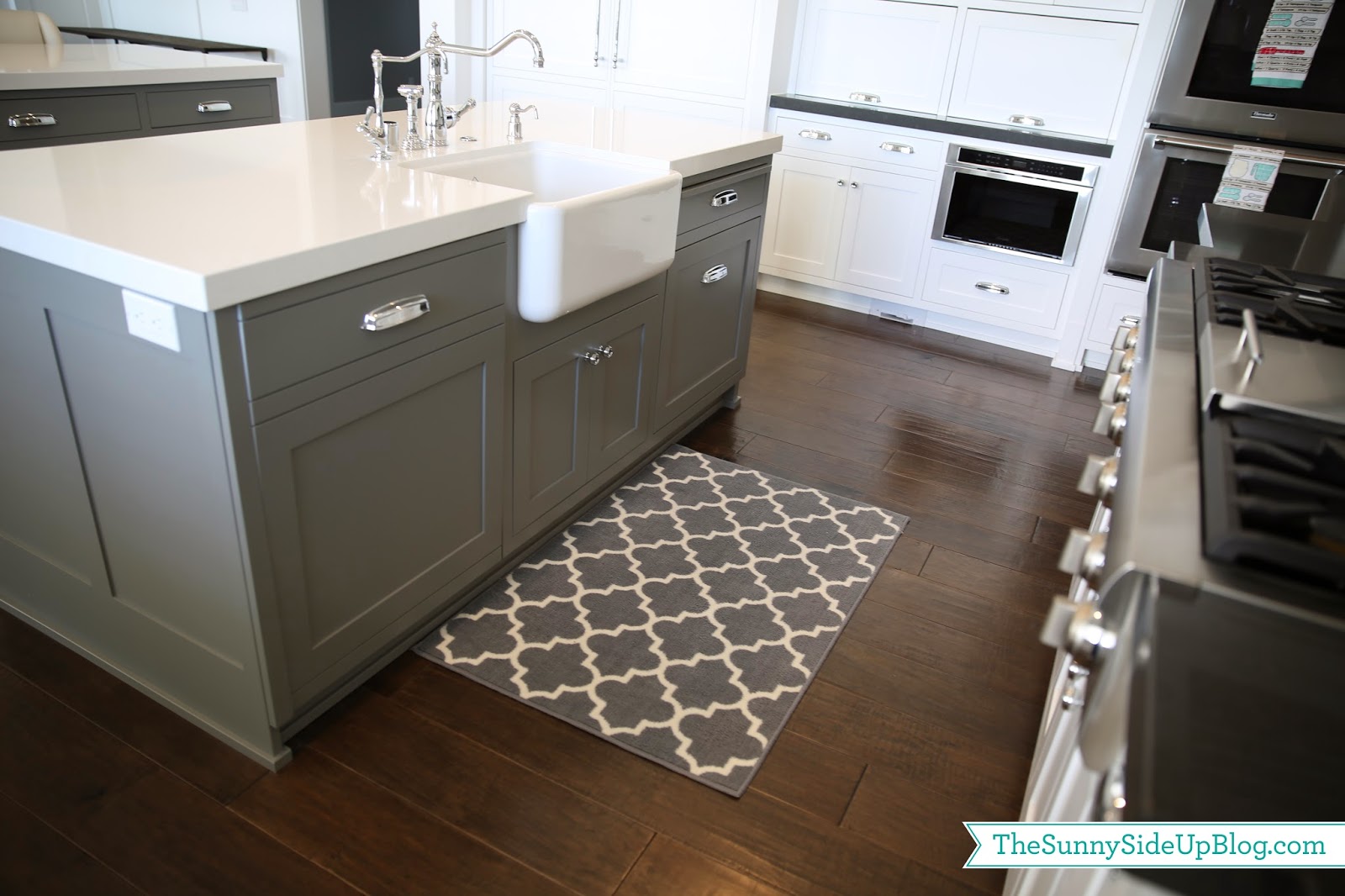 I know. More grey and white. But color is coming soon. I promise.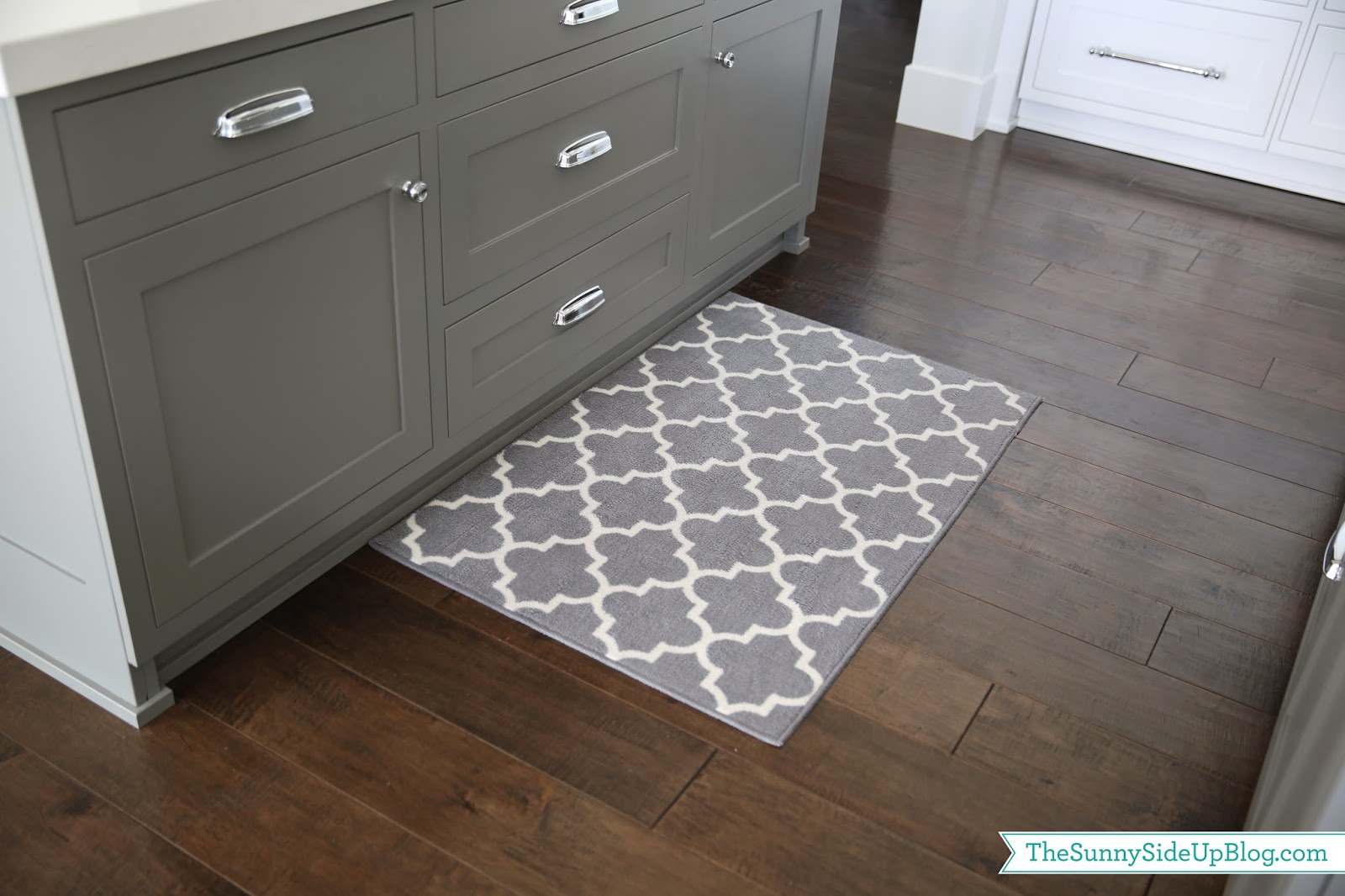 Aside from being in a grey and white rut, I seem to also be obsessed with this trellis pattern.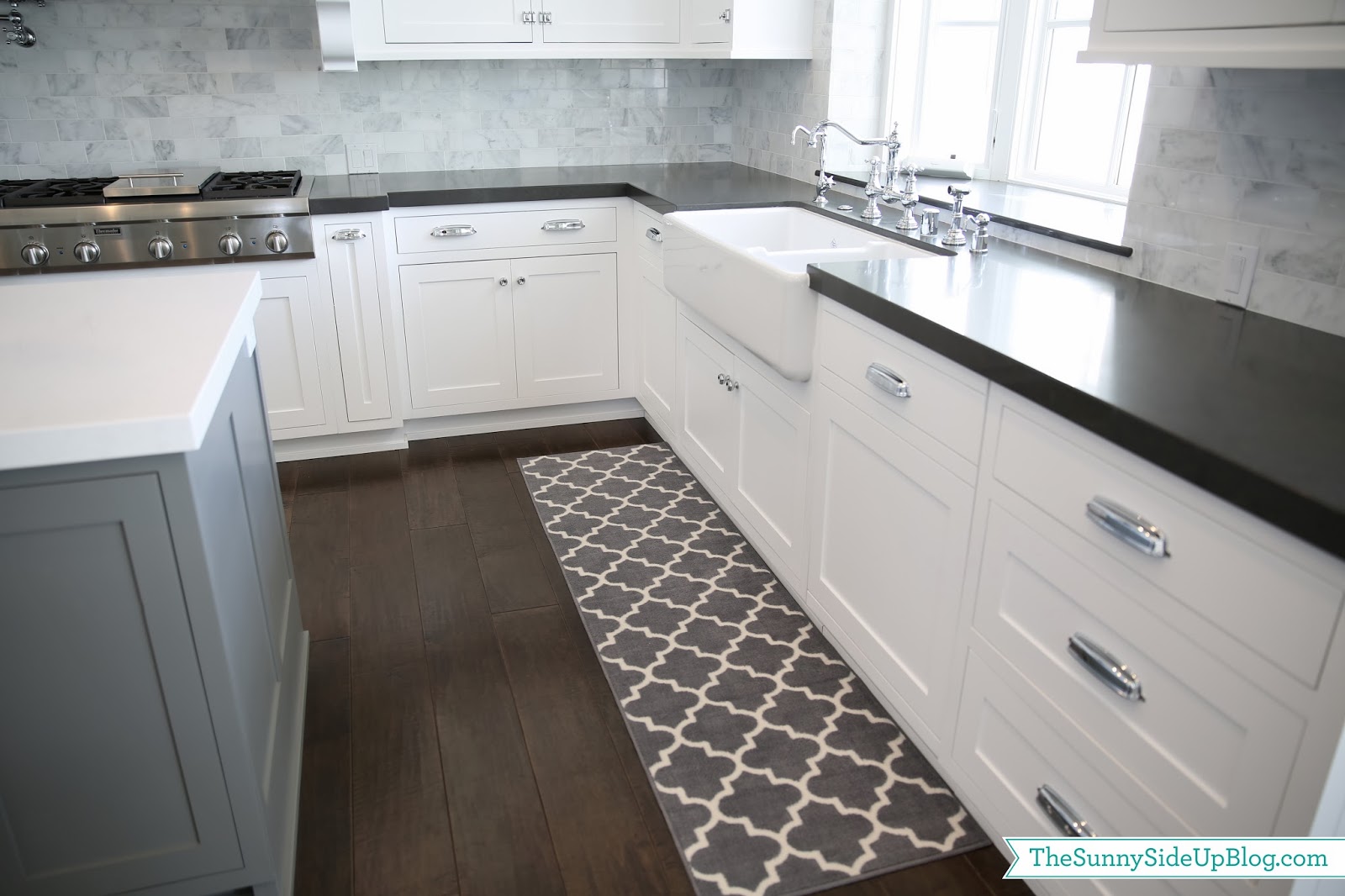 Now I have it in my kitchen rugs, a rug in El's room (pics coming soon), the nook light, and on my staircase. Oh my word! Just remembered I haven't showed you my finished stairs yet! I'll take pics of them soon too. I still have a lot of our new house left to share! It's all coming. As soon as my kids are 100%. Priorities.
Hope you all have a happy and HEALTHY Monday. And if you're feeling low, head to Target. They have cute rugs. Plus that place always seems to cheer me up. Like I said – priorities.
xoxo, Erin