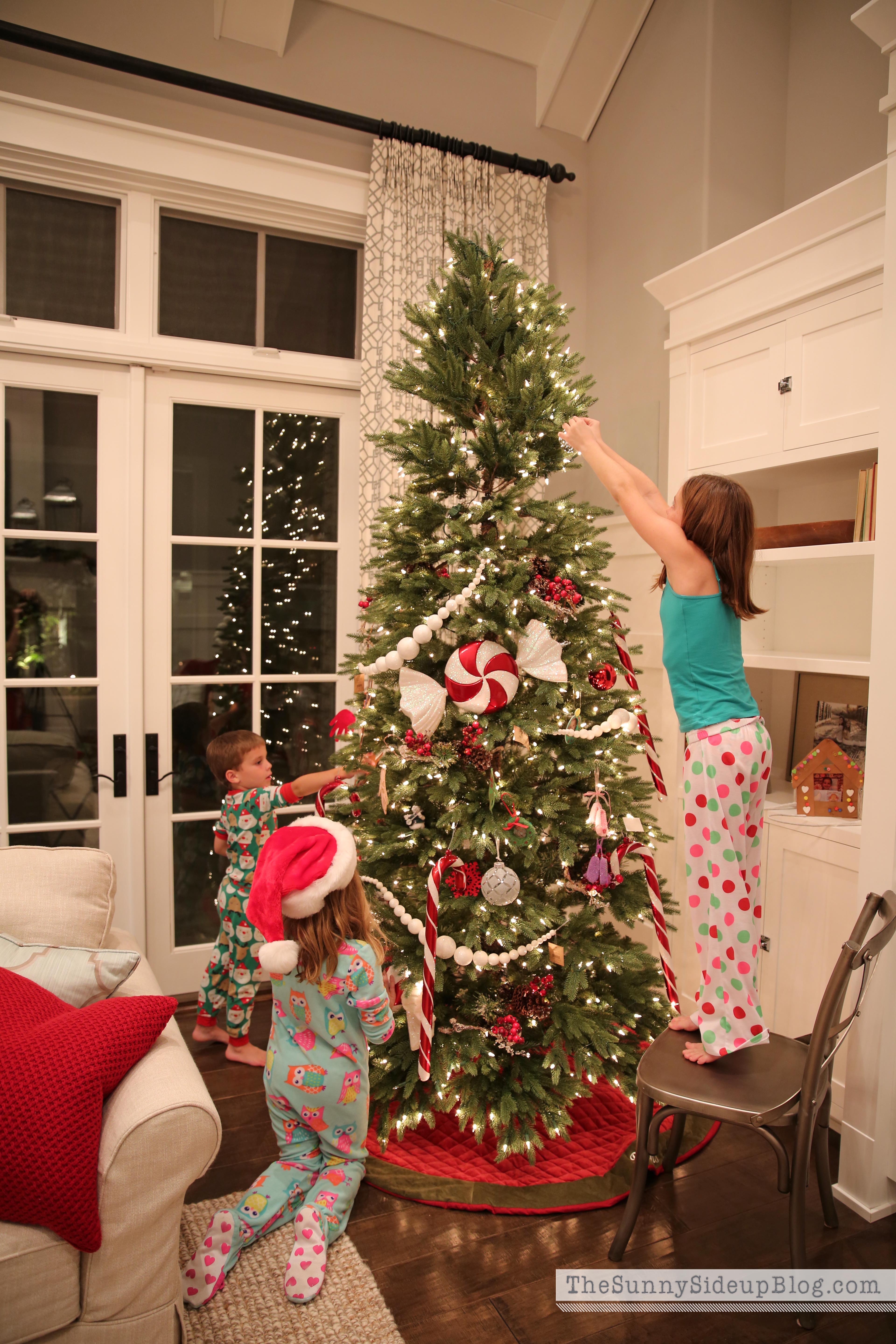 We have a bit of a tree decorating tradition at our house.  For starters we never make it past mid November.  We try.  But the kids and I just get too excited and can't wait.  So I guess we don't try too hard.  :)  We all change into our pj's (usually Christmas pj's from the year before), we turn on our favorite Christmas with the Chipmunks CD (a fav from my childhood) and then we start decorating.  Then I stand back and watch because it's fun seeing  my kids so excited.  Then I snap 40 pictures to get one good one.  Then when my 5 year old goes to bed, the girls and I tweak a few things.  Then when the girls go to bed I tweak a few more things.  ;)  Ready to see our tweaked tree in all its glory?


It's so magical having the tree up again!  I love waking up in the morning and turning on the lights and immediately the house feels warm and cozy.  If it were up to me we would have Christmas trees up for five months out of the year.  At least.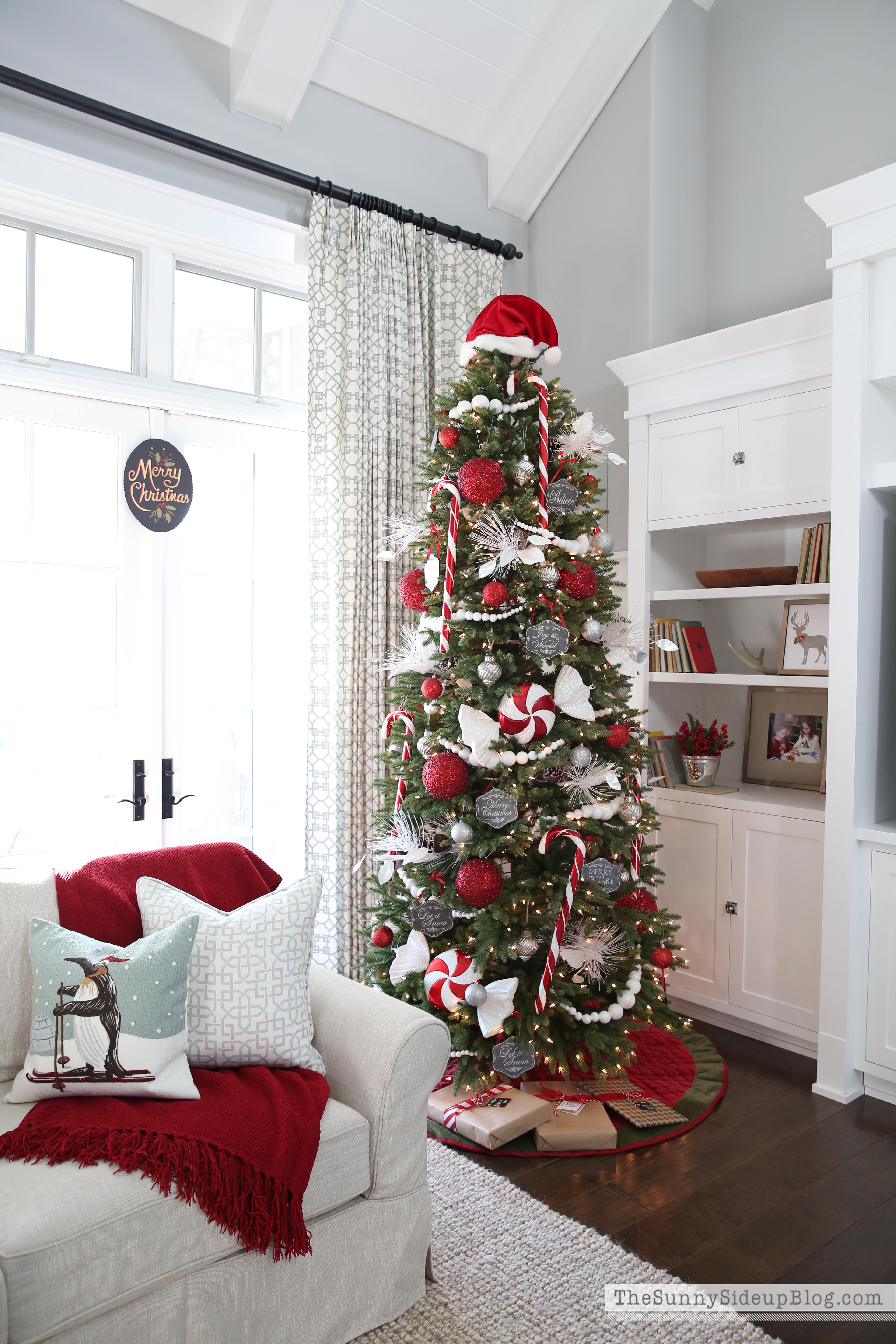 I mentioned in a Friday Favorites post some fun new ornaments we got for our tree this year.  We started decorating the tree with all of our old ornaments too, but then decided it was too much so the kids moved some old ornaments (including their homemade ornaments) to a different small tree we have.  I'll share pics of it at some point too.  We love the new additions for our main tree!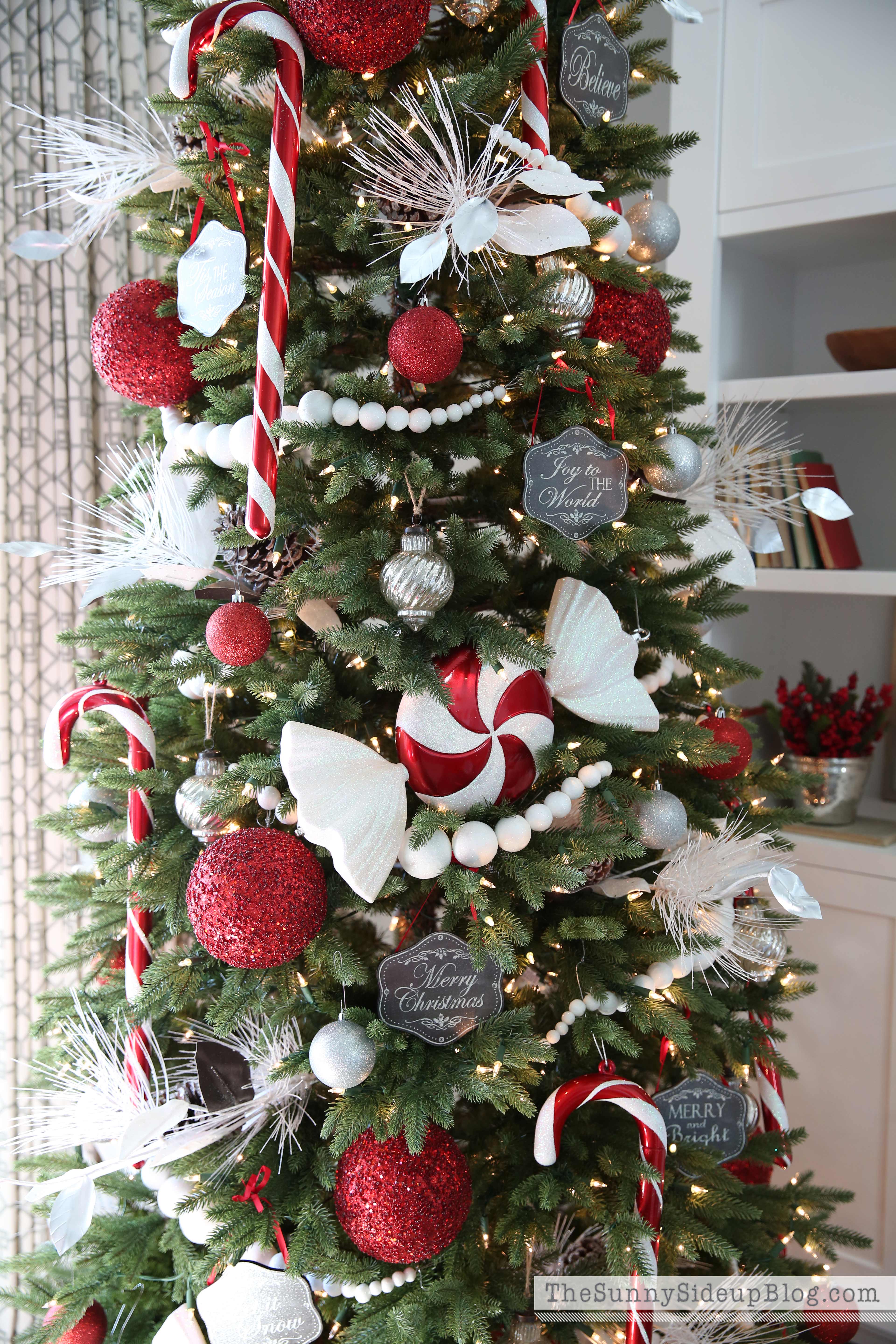 Most of the ornaments on this tree are from Krumpets.  They have so many fun things for the holidays!  I can't decide what I love most.  I used their white berry strings, silver pine magnolia picks, candy canes, and their large red jewel ball ornaments.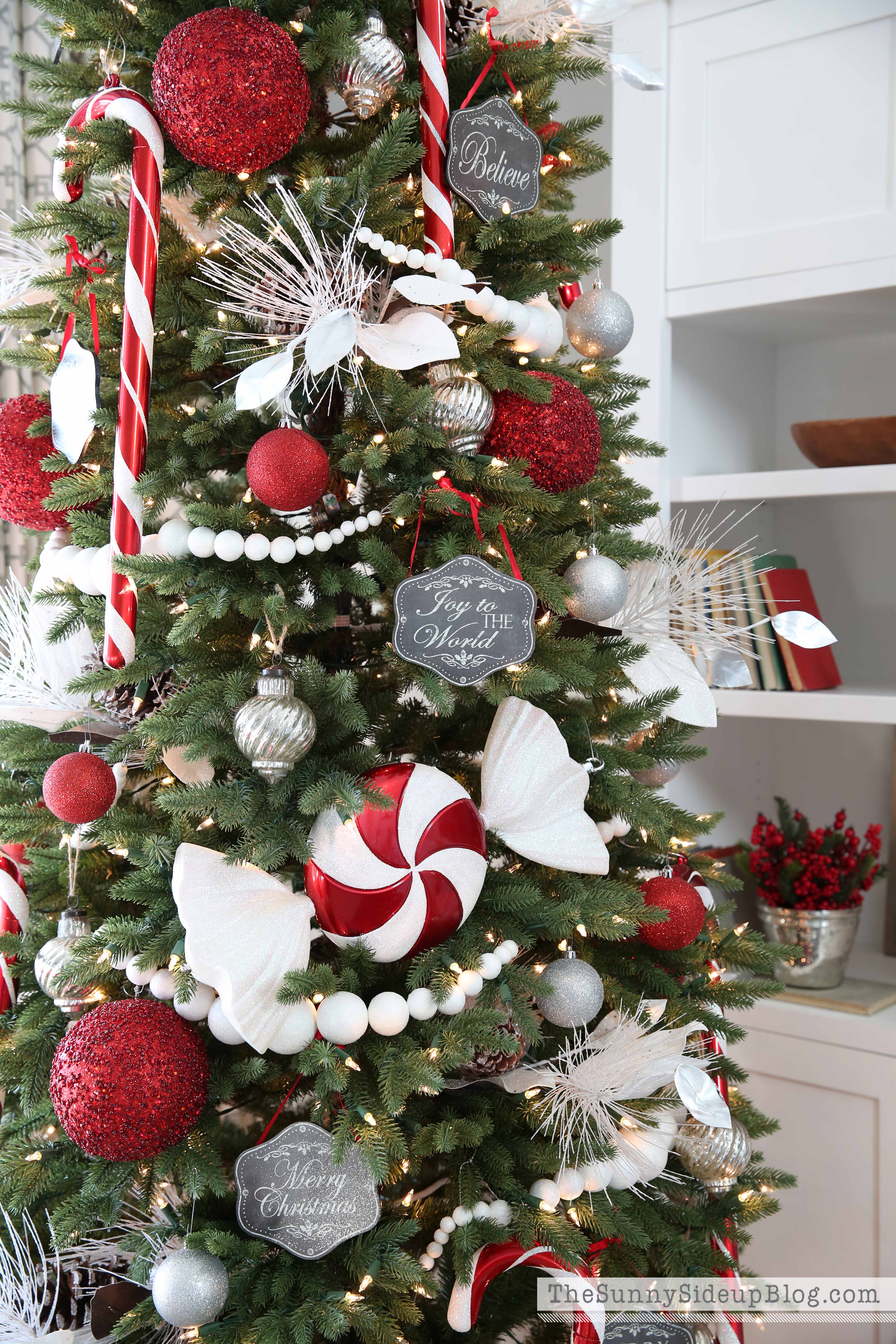 The little chalkboard signs are from Tai Pan (a Utah based store) and the silver mercury glass ornaments, our Santa Hat tree topper and tree skirt are all from Pottery Barn.  Right now Pottery Barn has 30% off of a lot of their holiday decor!  Love it when their stuff goes on sale.  Because I love all of their stuff. :)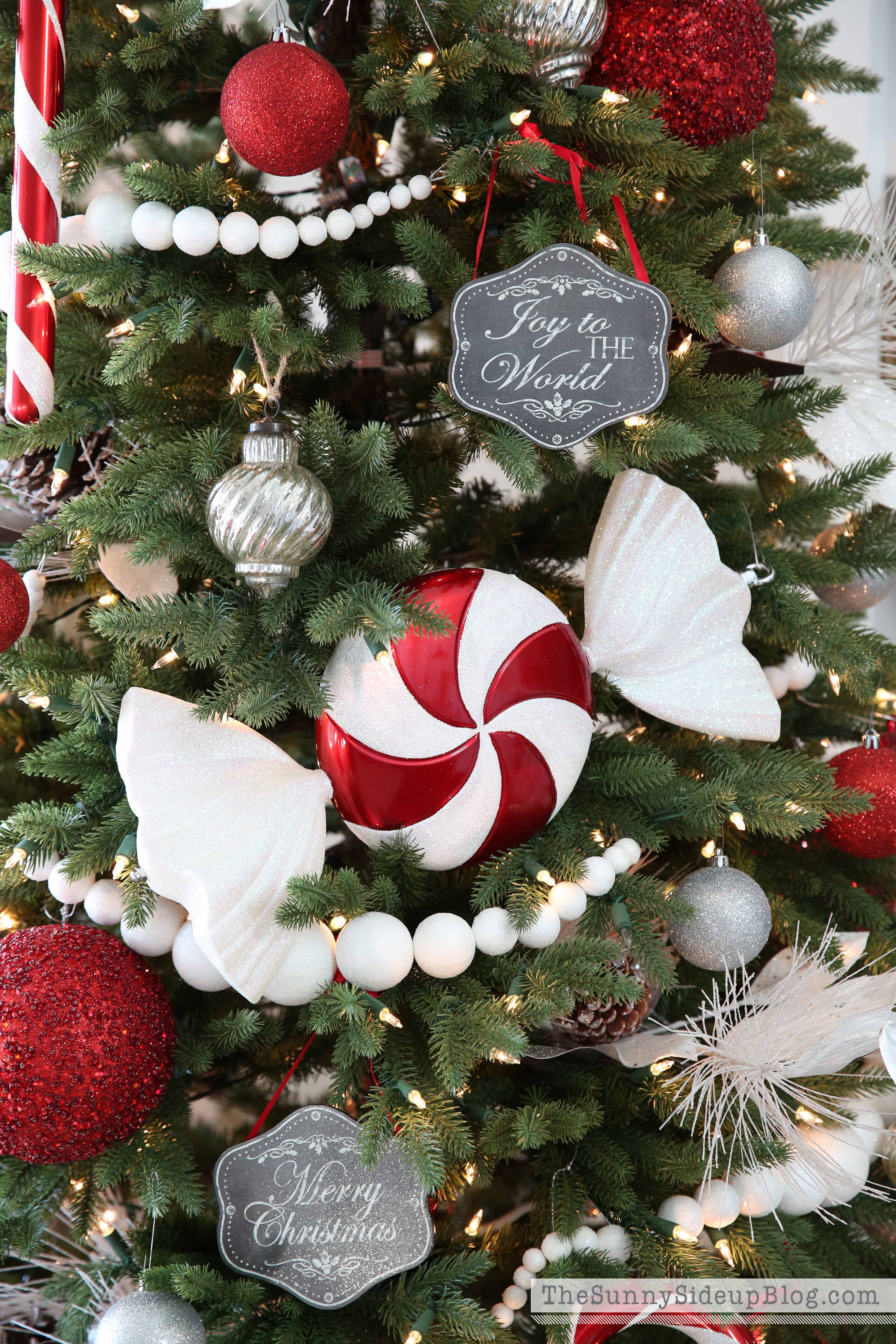 Aren't these peppermint candy ornaments adorable!?  They're huge!  Just like Pottery Barn, a lot of Krumpet's Christmas decor is also on sale.  Bring on the sales!  From two of my favorite stores!


I surprised the kids with one gift each under the tree.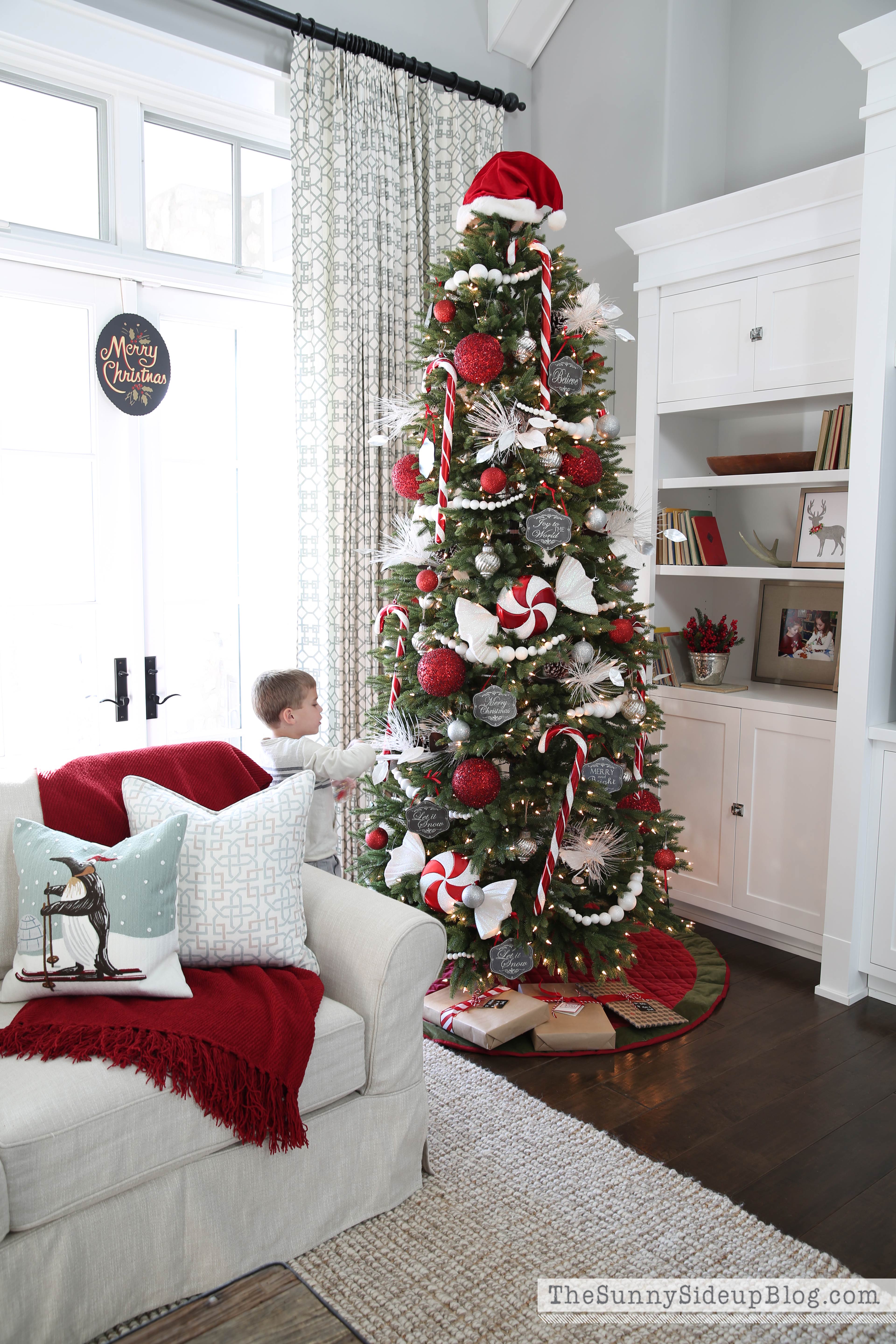 My little buddy loves the tree as much as I do.  Every time I walk in the room he's looking at it and moving a few things around.  :)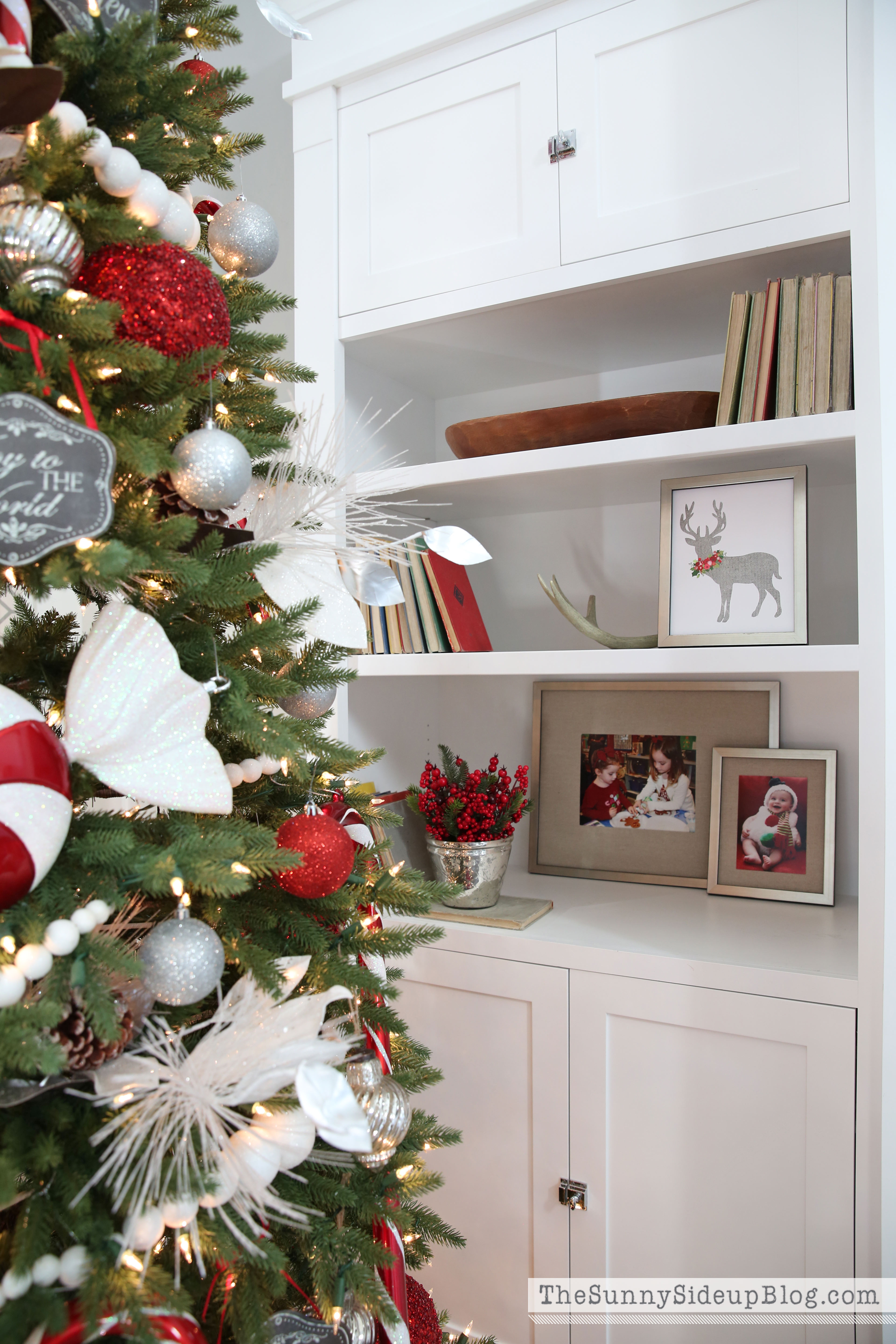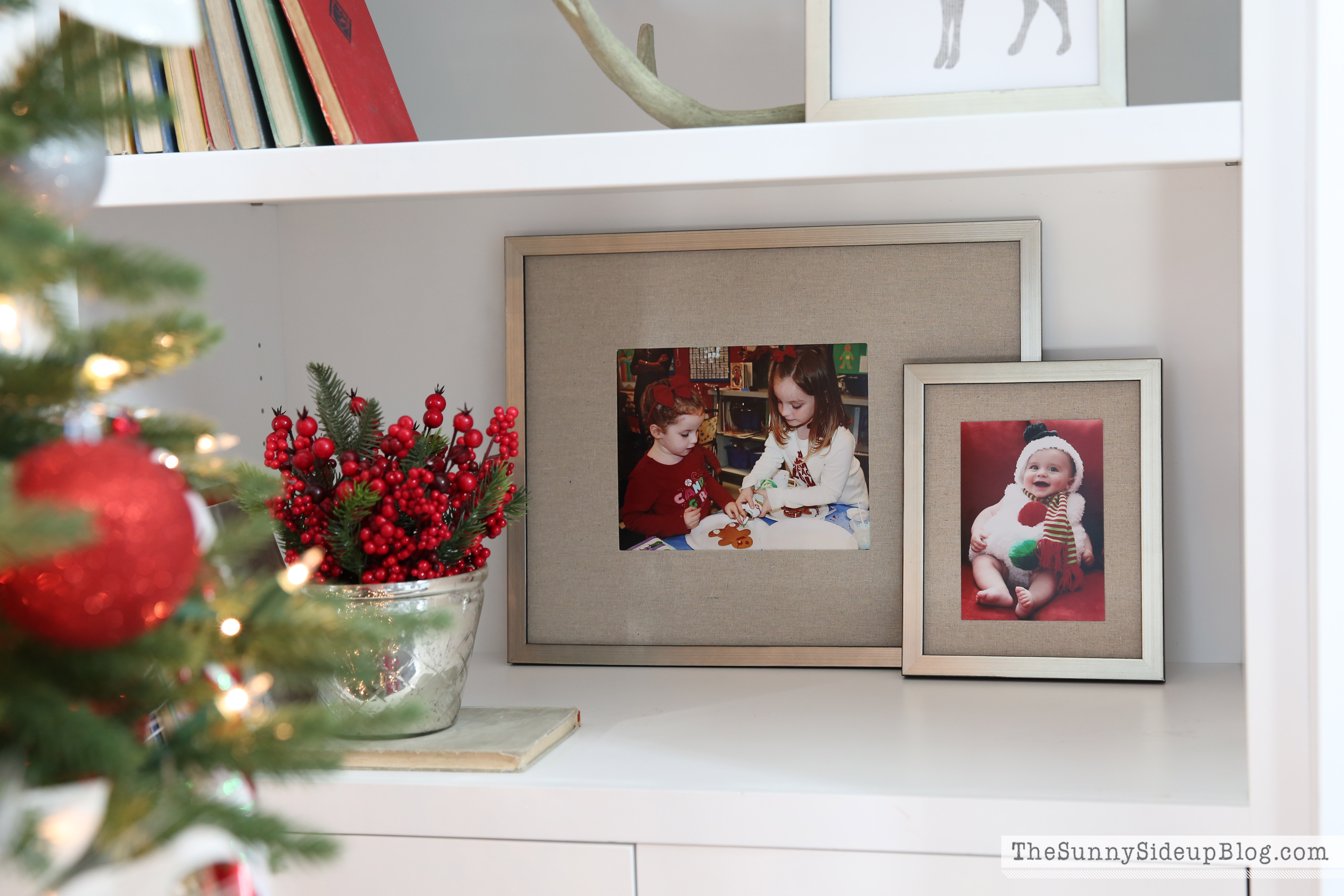 Past Christmas pictures of my kids are popping up all over the house.  My favorite decor. (Frames are from West Elm.)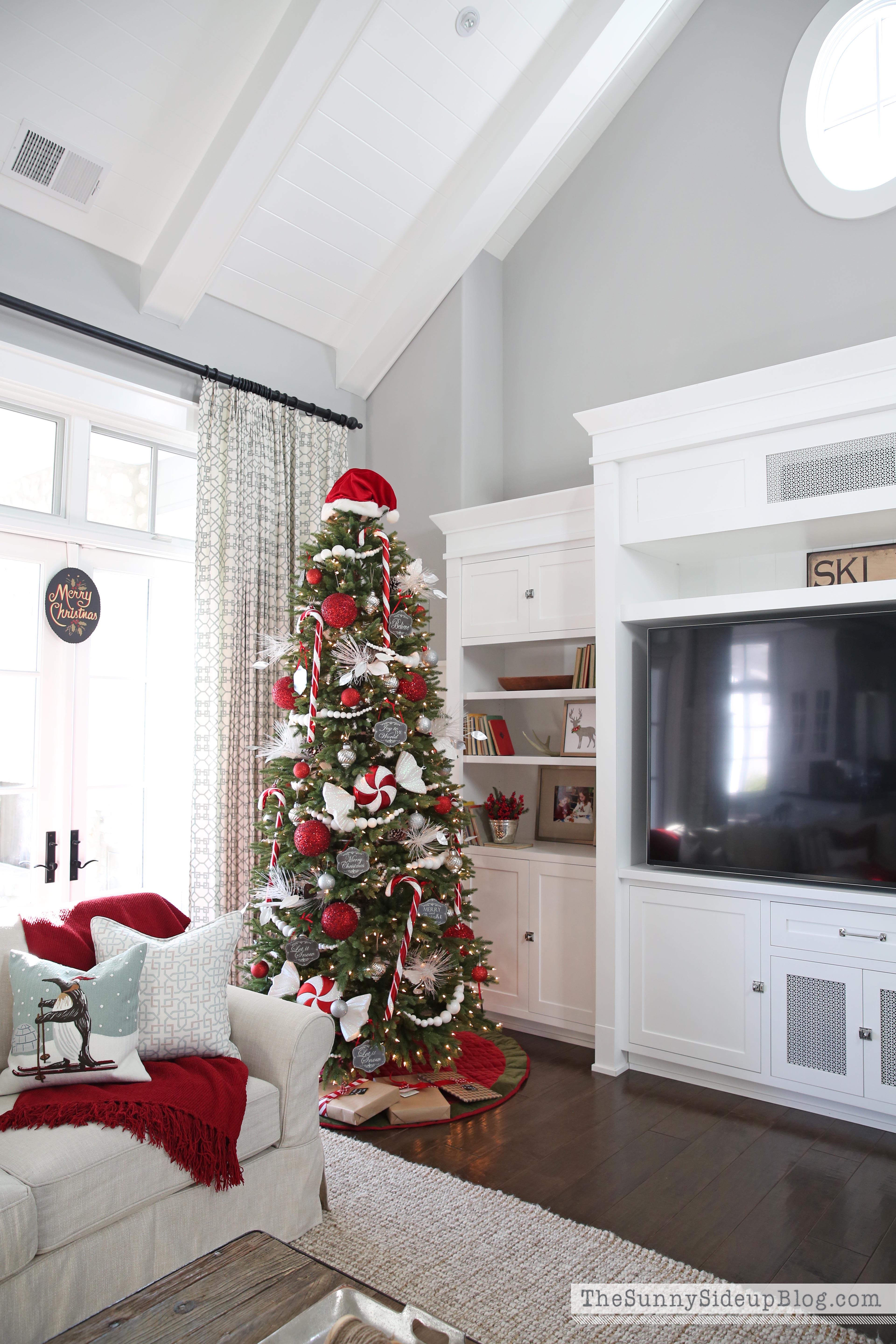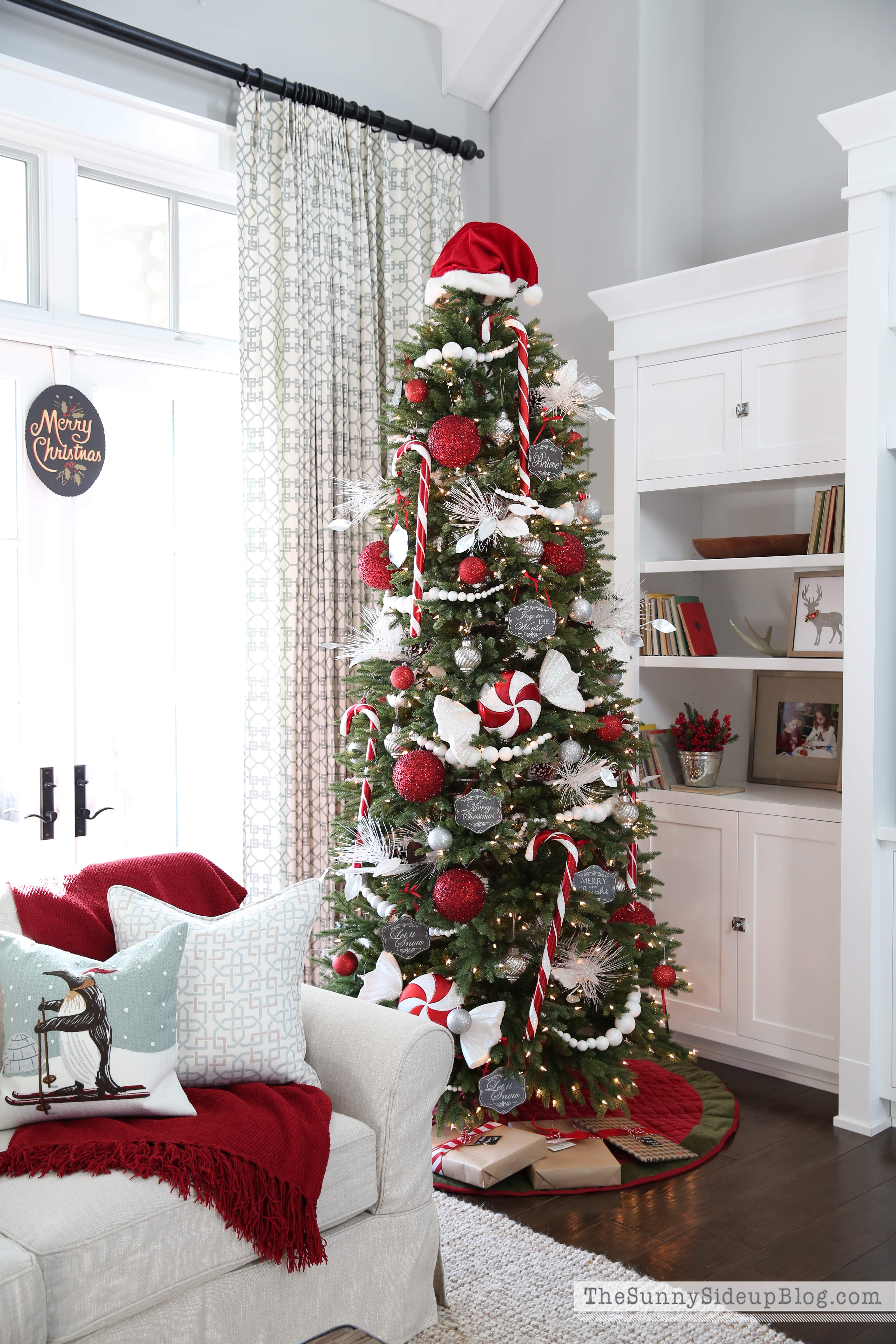 Penguin pillow and red throw on my couch are also from Pottery Barn.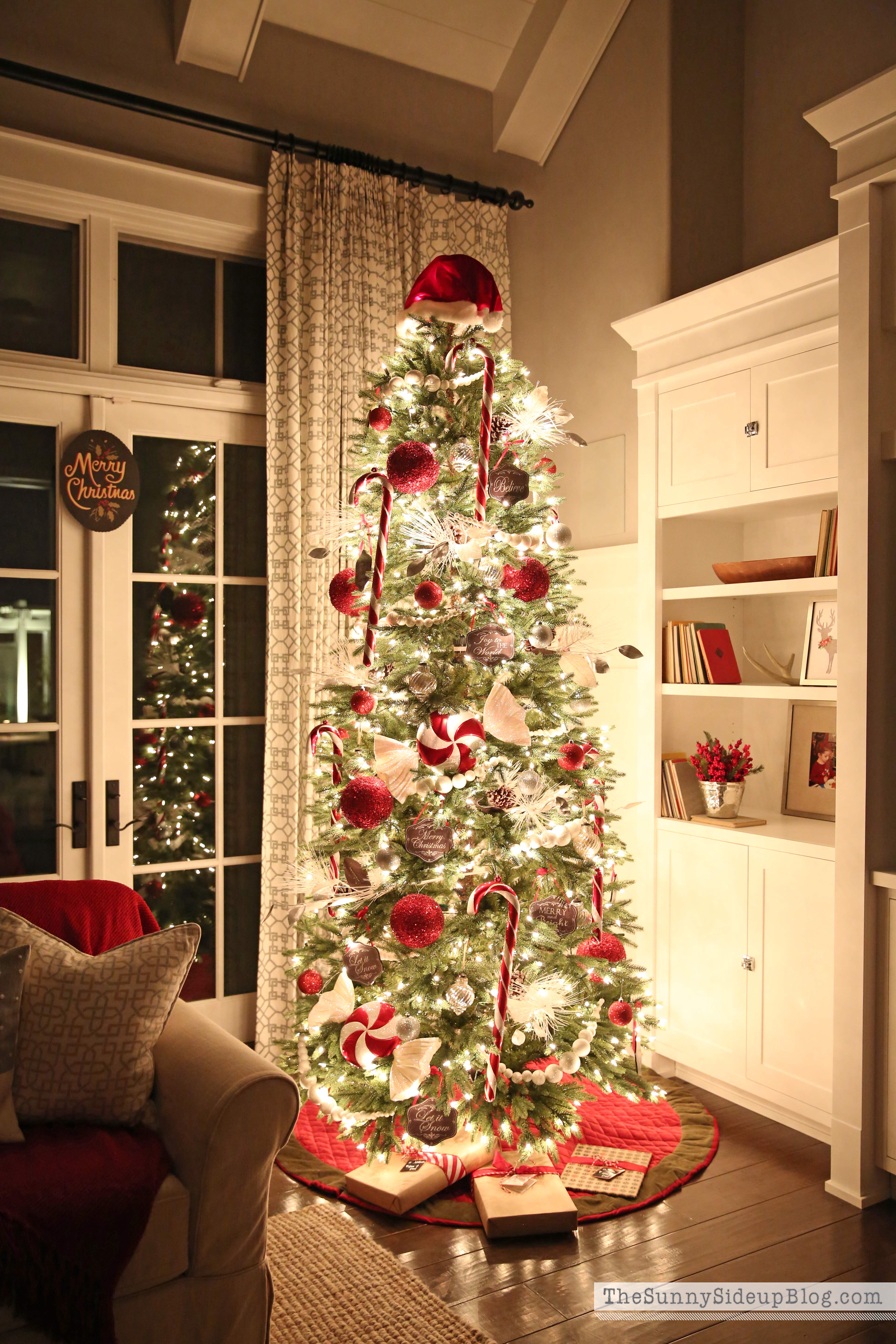 I'm still learning how to take pictures of lights at night.  Here are a few of my practice shots.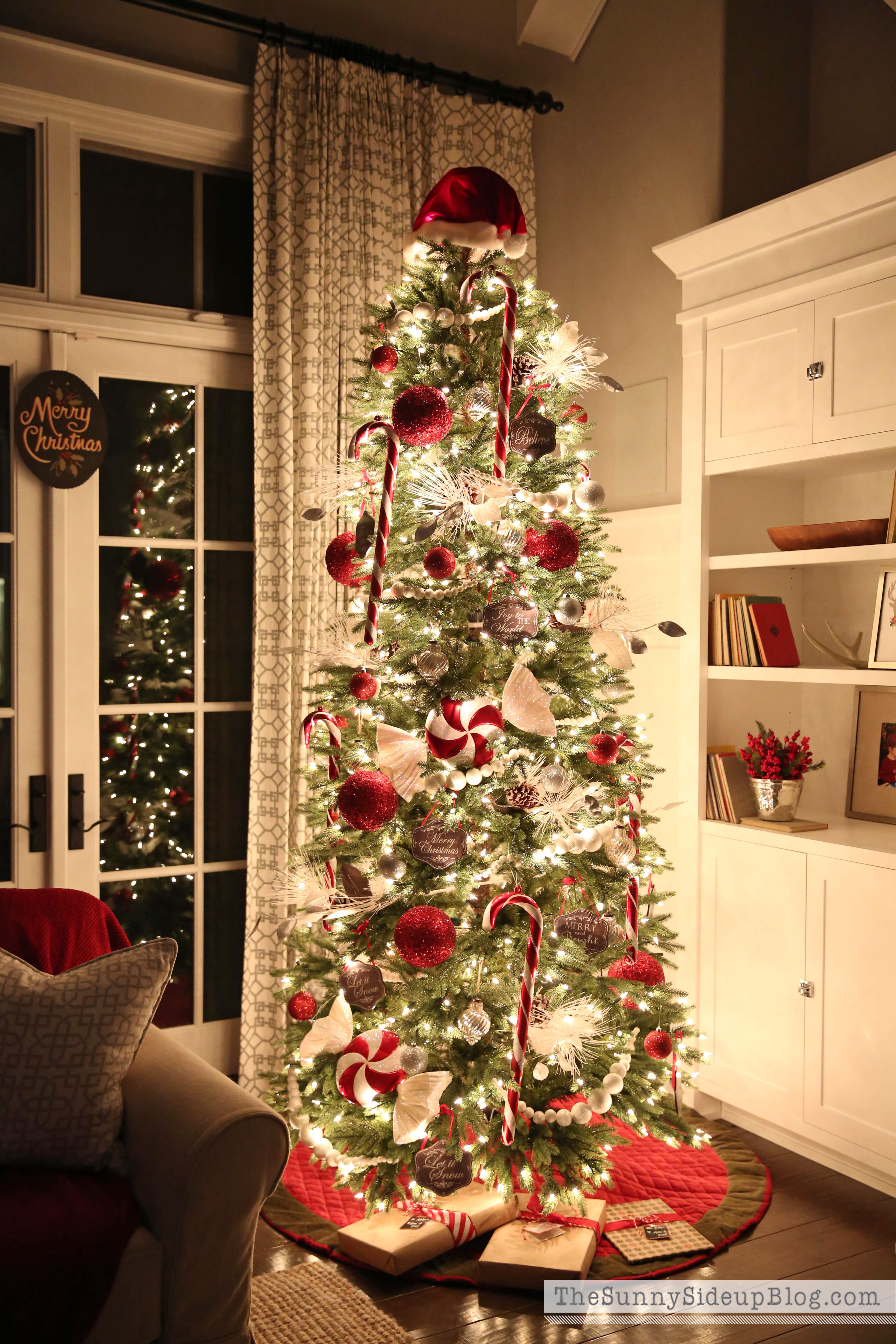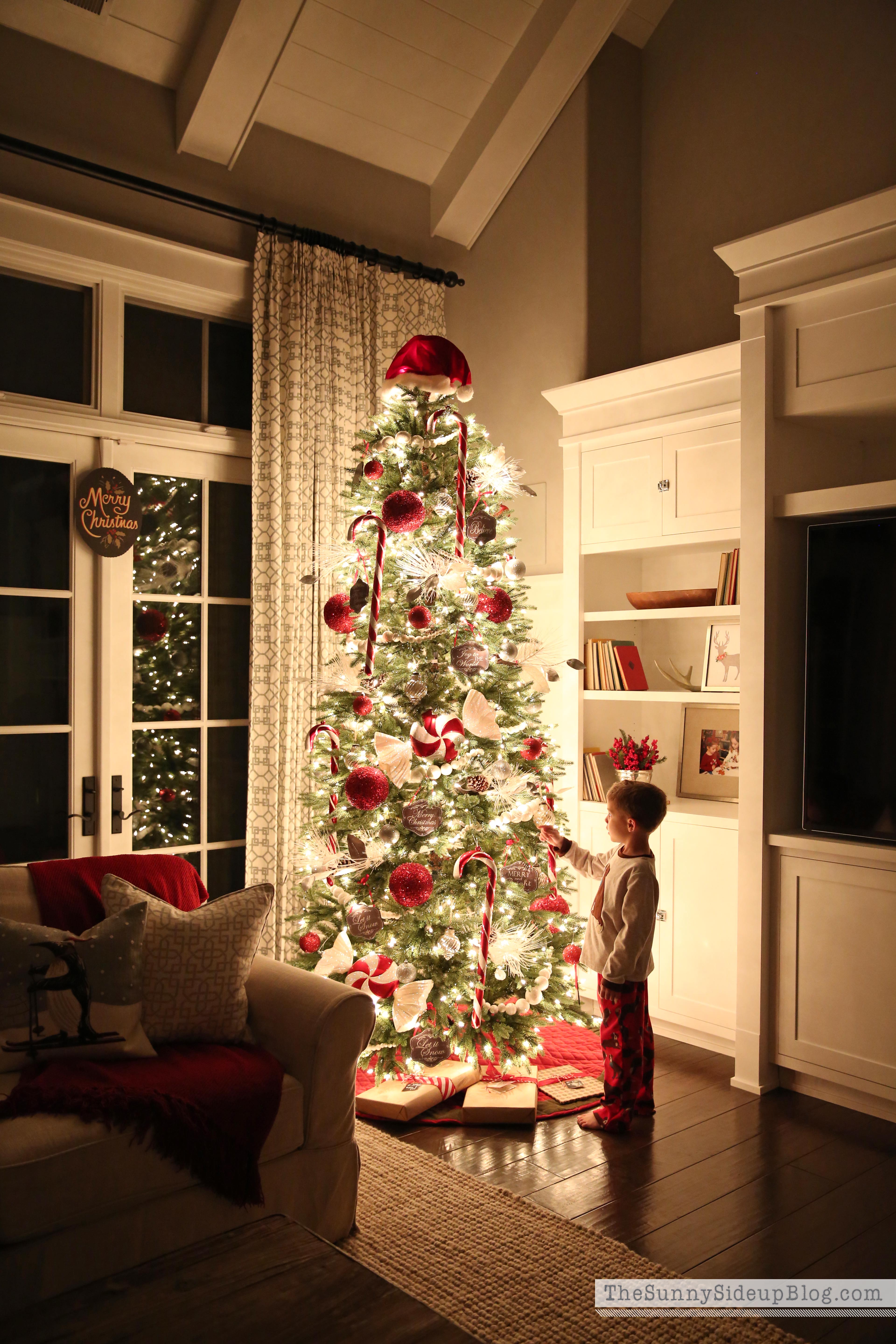 My kids were all in bed when I was taking these pictures – asleep I thought until I heard the pitter patter of little feet coming down the hall.  He was having nightmares again.  The one about the big scary gorilla who chases him.  So I let him stay up a bit with me.  We got him a drink and then he walked to the tree and started showing me his favorite ornaments.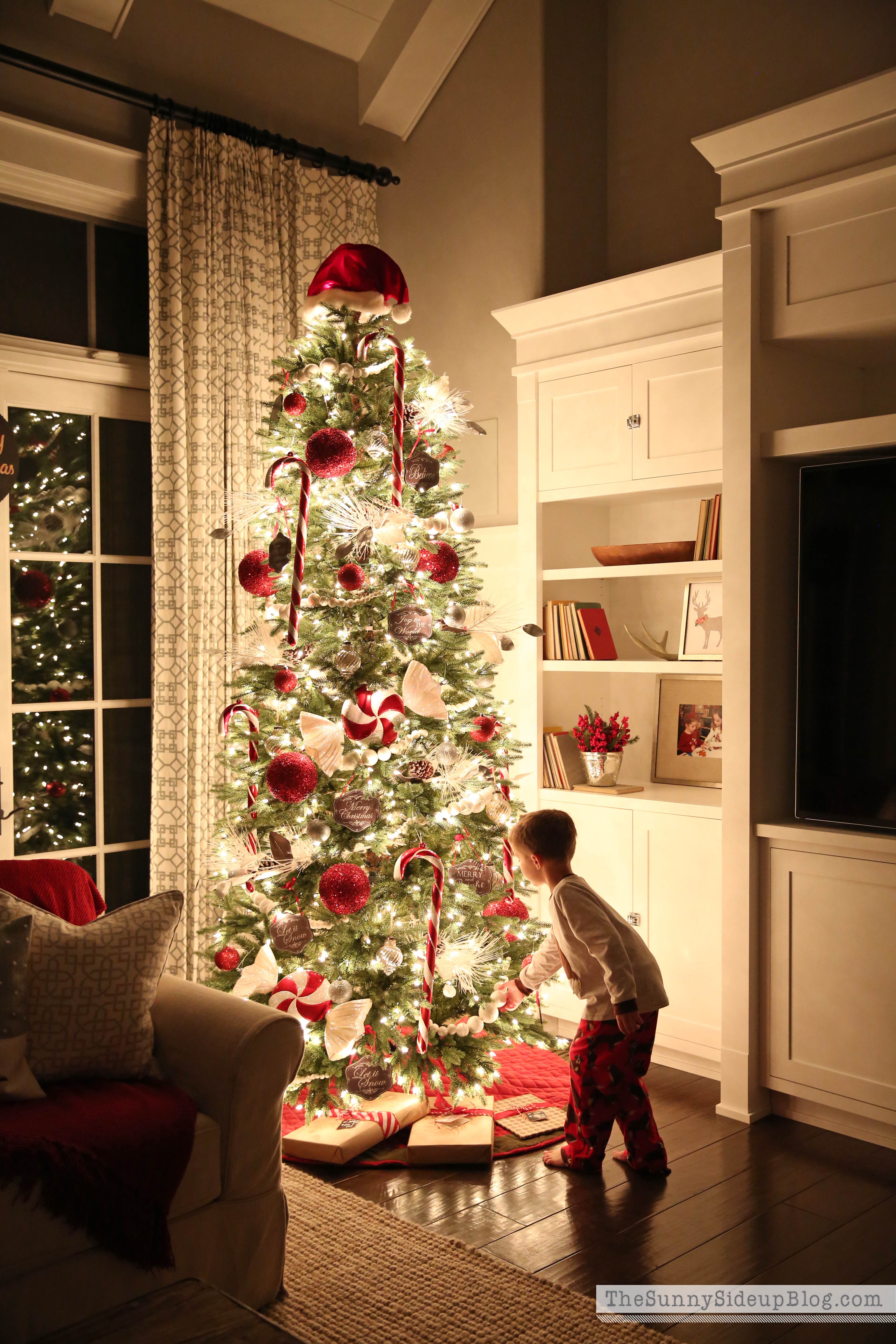 And I snapped these two quick pictures of him in his pj's by the tree that I will cherish always.  Thanks big scary gorilla.  :)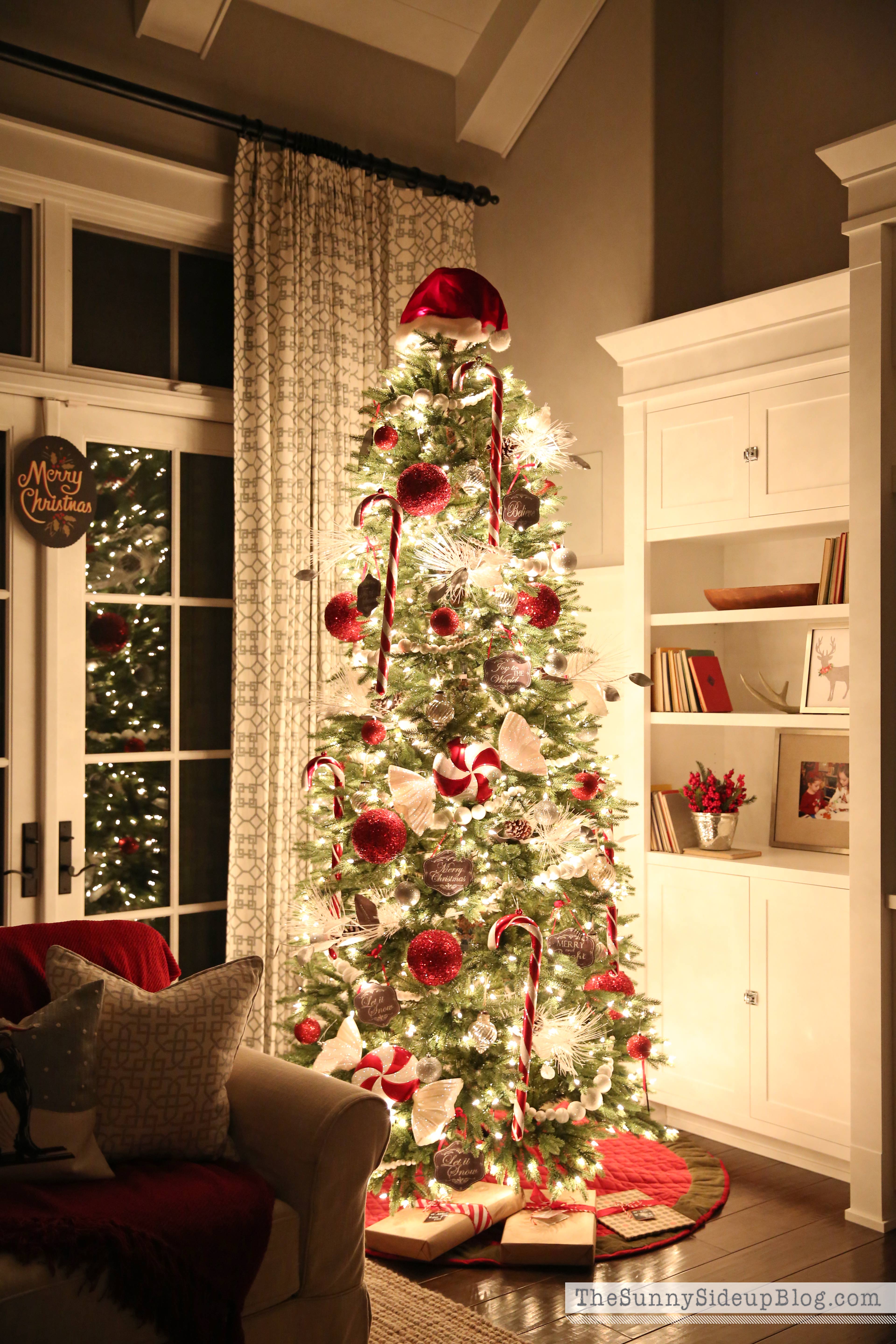 Christmas tree lights at night.  Nothing like it.


Is everyone excited for Thanksgiving this week?  I can't wait to see my family.  My mom is doing most of the cooking so I'm just assisting this year.  I'm a good kitchen assistant.  A much better assistant than head chef.  :)
I'll be back soon with some of my favorite Christmas decor you'll see popping up in my house this year along with my favorite things for 2015.  YEA!  If you are traveling soon be safe!  Wishing you all a happy Thanksgiving week!  And happy tree decorating.
:)
*affiliate links used
xoxo, Erin