Happy Sunday everyone!  I don't usually post on the weekend but I wanted to pop in quickly today to tell you about a fun Instagram series I'm a part of in case any of you want to join or follow along!  Months ago I joined a group of my friends on IG for a series called the "ISPYDESIGN" series and it was so much fun!  These series are a great way to share your decor with others and to get so many fun ideas.  It's also a great way to get your picture/account featured.  SO much inspiration on Instagram and I love it because it's all so real.  Not just pinterest perfect pictures – real decorating ideas for real homes.
Anyway!  If you want to join in the fun follow me and my friends on Instagram and then check each Sunday for the new theme we will announce.  Share your pictures on IG with the hashtag #ISpyDesignSeries and we will choose one picture to share on all 7 of our IG accounts every Wednesday.  Plus at the end of the series we will be giving away a $150 gift card to Pottery Barn to one lucky player.  Woot woot!  I could do some major damage with that right about now.  :)
This week's theme is "Sweet Memory from Christmas Past."  We want to see your past sentimental Christmas pictures.  This is my favorite theme in this series.  You all know I'm a sentimental sap at heart. :)
Here is the I Spy Design group!  Love this crew so much btw.  They have all become dear friends of mine and I know you will love them too!
Jessica at Four Generations One Roof:  BLOG  —  INSTAGRAM
Shauna at The House of Silver Lining:  BLOG — INSTAGRAM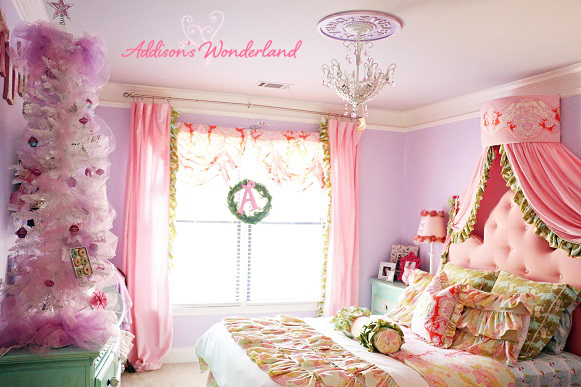 Brittany at Addison's Wonderland:  BLOG — INSTAGRAM
Haneen at Haneen's Haven:  BLOG — INSTAGRAM
Bree at Z Design At Home — Bree doesn't blog but is a designer in Texas and oh my word!  She is so talented.  This is a sweet picture of her son during a past Christmas.  Follow her on Instagram for major design inspiration!  WEBSITE — INSTAGRAM
Deborah at Blount Designs — Debi also doesn't blog but has an amazing Instagram account full of home decor inspiration!  Love her sweet Christmas past picture too.  INSTAGRAM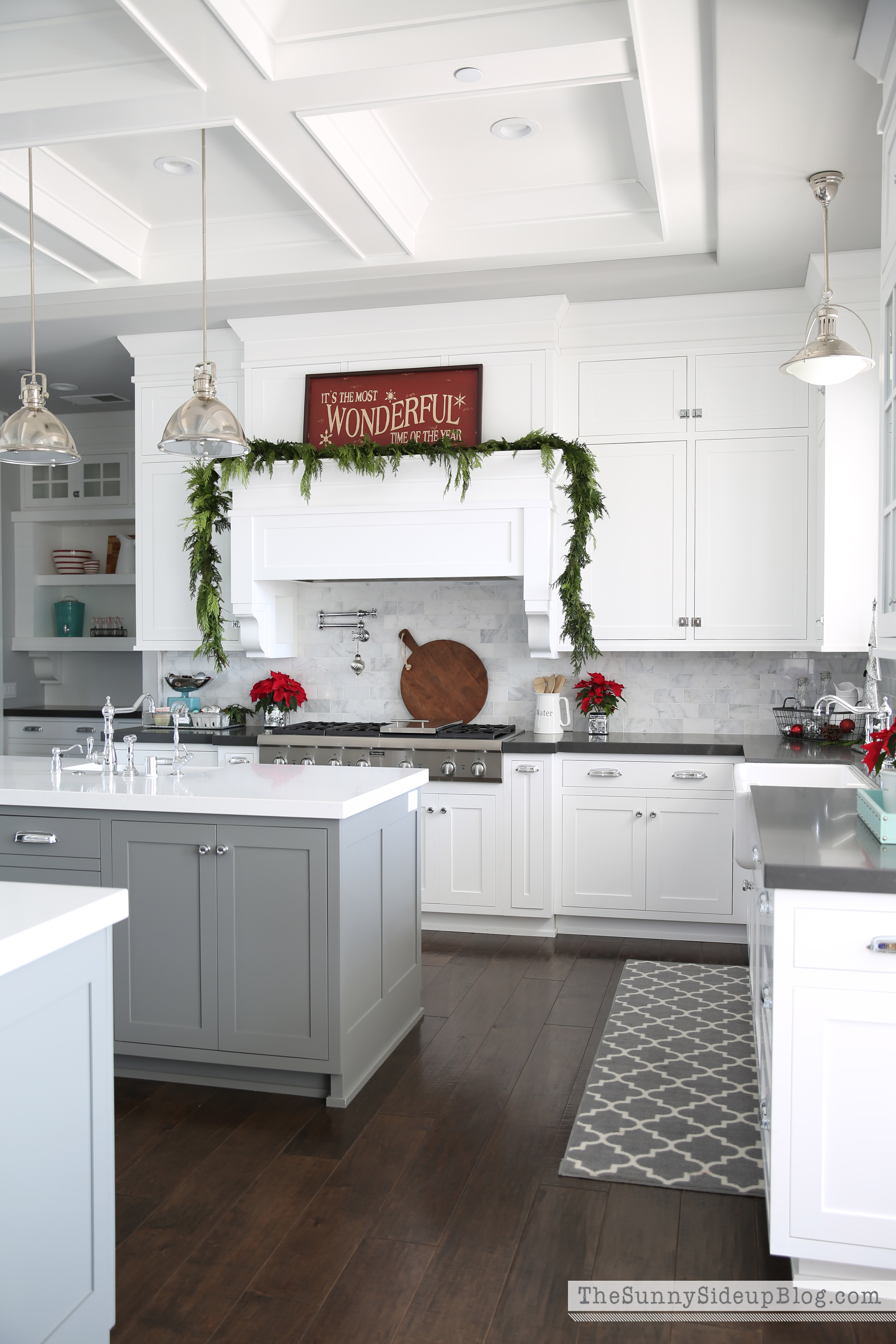 Then there's me.  Who you know.  :)  But if you don't follow me on IG yet you can find me here.  I love Instagram because aside from all of the inspiration it's such a fun place to get to know and interact with so many friends.  Reach out and say hi if you follow me!  I love getting to know you all.
So like I said.. I love this week's theme – A Sweet Memory from Christmas Past.  I couldn't choose which picture to share!  So here are a few.  Some of you may remember these…
A sweet moment I snapped on the morning of Christmas Eve.  First Christmas in our new house.  We had no furniture so there was plenty of room for the tree.  :)  Our elf had left a fun personalized poem and a treat for the kids in our kitchen shelf.  (More pictures in this post.)  They were so excited to read it that they all just hopped up on the counter.  I remember the moment I took this picture looking at the backs of my three sweet kids and thinking about how I already had everything I could ever want for Christmas.  The new house was (and still is) just the cherry on top.  ;)
That same year El gave her little sister this note and picture for Christmas.  Bring on the tears!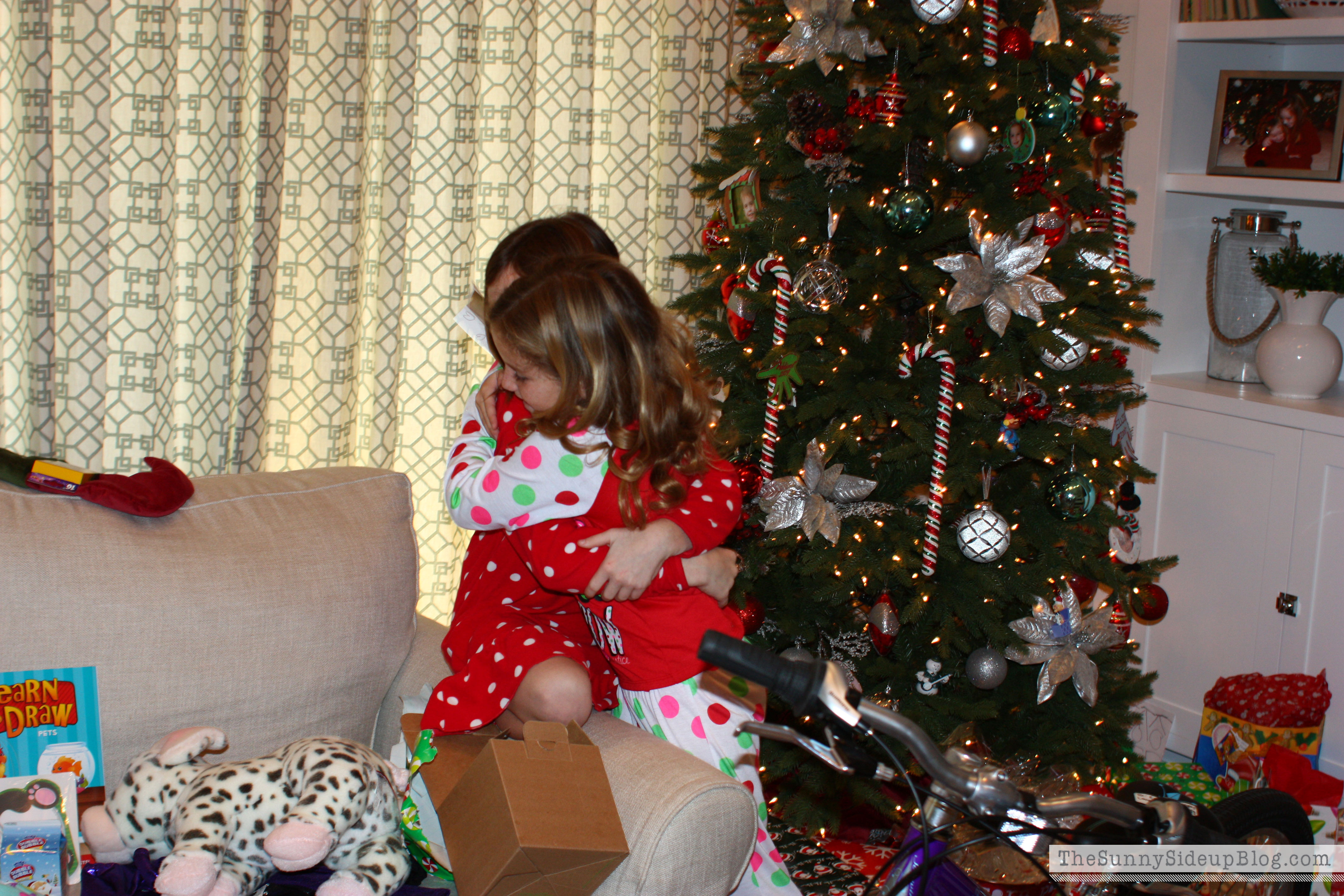 I took this picture right after Ad opened and read the note.  Terrible lighting, but one of my all time favorite pictures.  Talk about one of those mom moments you never forget.  Even my husband shed a tear.  And we all know unless it's Bruce Willis saving the world in Armageddon, he doesn't tear up easily.
Last pic.. how can we talk about memories from Christmas past without me sharing my all time favorite picture from my childhood that I share every year.  Me and my sister on Santa's lap circa 1980.  My poor mom!  As a mom looking at this now I feel for her.  You dress your kids up in nice clothes (she made these dresses!) and wait in way too long lines with tired kids trying to get that perfect picture on Santa's lap.  Funny thing is that she did get the perfect picture.  I'm sure she just didn't know it at the time.  (Love you mom.)  :)
Enjoy your weekend everyone!  I have SO much to share with you all this week!  Fun time of year.  :)  I'll be back soon!
xoxo, Erin