Merry Christmas Eve friends! Love this day. :) Sharing a few pics I snapped of our home this morning. We are really enjoying some down time with family today.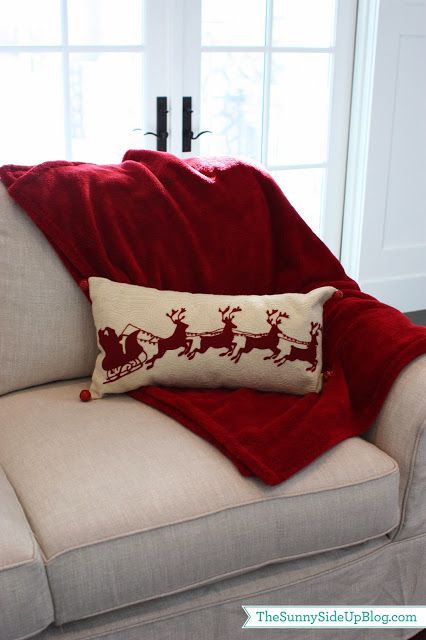 Our Elf left a little poem for the kids last night.
Just to thank them for being so good and to get them excited for tomorrow.
As if we aren't excited enough!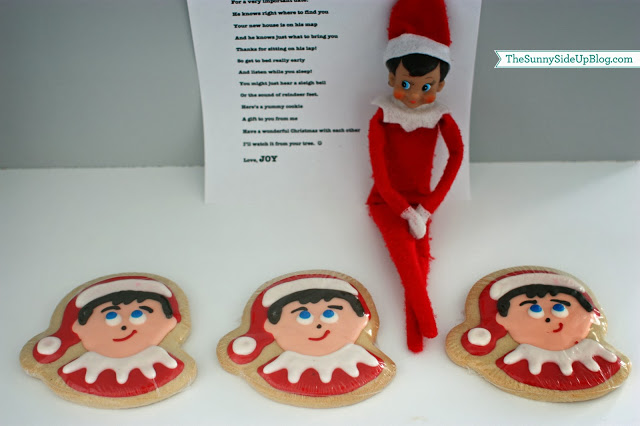 He also left them some elf cookies. These three cookies came straight from the North Pole, but in case you're wondering I've also seen them at Barnes and Noble. :)
I wish I could freeze this moment in time. These three are at such fun ages!
They are my favorite Christmas present every year.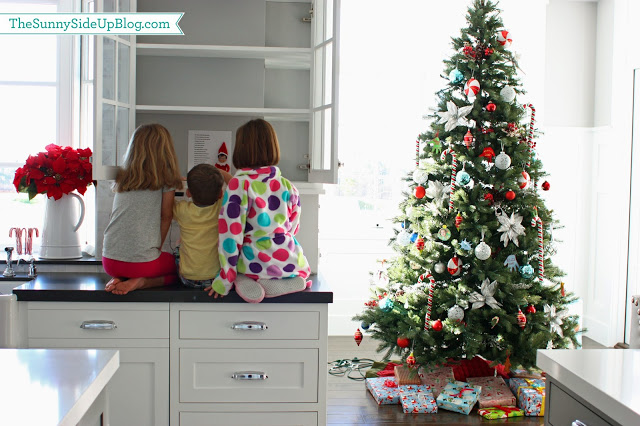 And a quick shot of our tree. We took the table out and put it in our breakfast nook this year. Kenny's entertaining the kids right now so that I can wrap so I better get to it! I just didn't want the day to go by without saying how grateful I am for all of you. It means the world to me that you take a minute out of your busy day to read this blog. I love connecting with you all and truly consider you all friends. Thank you for being a part of my life this year! One of my favorite parts. :)
Merry Christmas everyone! From our family to yours!
xx
Erin
xoxo, Erin