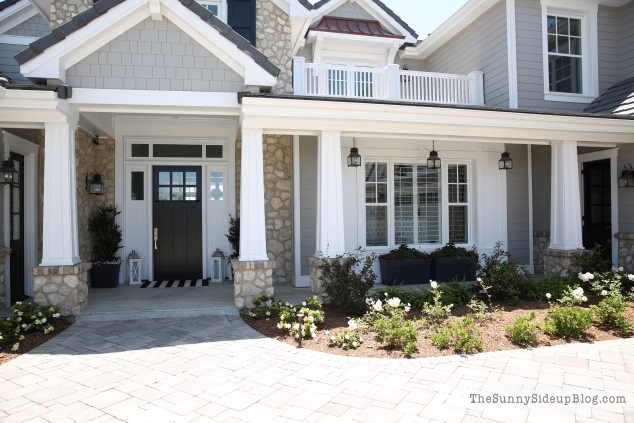 Happy Monday everyone!  K.  You know how when you click on my blog there is a green menu bar at the top and on the left side there are the words "House Tour?"  And you click on it only to find there's nothing there but a "coming soon!"  Well it finally came!  So happy to report that I spent a good amount of time last week and this weekend rounding up pics I've shared on the blog and putting them all together to create a house tour.  YEA.  That little project has been on my to-do list for oh.. about a year since I made the move to WordPress.  Ha!
Just because I'm organized doesn't mean I don't procrastinate.  :)


If you read my blog regularly you've seen all of these pics at some point.  Just nice to now finally have them all in one place!  Aside from links to each full post, I also included links at the bottom of the house tour to a few of our building posts.  Fun to look back and see how far things have come.  More for me than for you I'm sure.  But when decorating feels like it's going slow, it's nice to be reminded that not that long ago we were walking through frames and sheetrock.  :)
Enjoy the tour everyone!  You can check it out HERE.  Or by clicking "House Tour" on the menu bar.
Now.. for that "About Me" page… it's coming.
Soon.
;)
xoxo, Erin