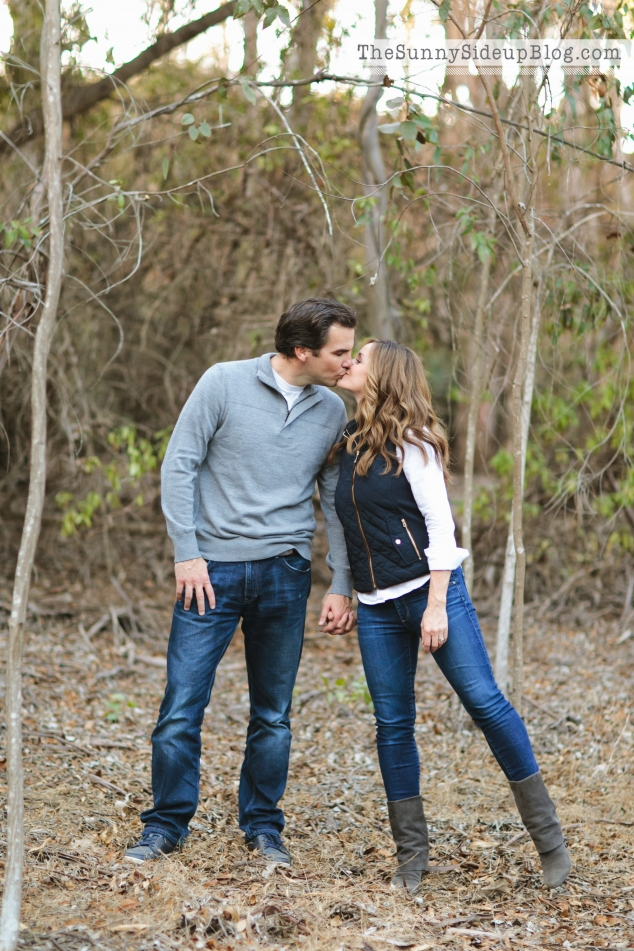 I hope everyone had a nice long weekend!  My husband and I celebrated our 18th wedding anniversary Sunday.  I shared this picture on Instagram and Facebook (wrote a little bit about how he drives me crazy and I couldn't love him more ;)) and after I did, it reminded me that I shared this picture once before.  I couldn't remember when so I started scrolling through past blog posts and then it hit me.  It was for a post I wrote last January – My Goals and Word for 2015.  I went back and re-read that post and I'm so glad I did.  My word for this year has been "BETTER" and my #1 goal was to be a better wife.  I'd have to ask my husband if so far I've been doing my part to achieve my goal.  I'm sure he'd say something like "well.. you haven't stopped buying baskets.."  Ha!  But we both know – I have.  ;)  I've worked hard to be better at all of the things I mentioned in that post and while I can still do so much more and really being "better" will be a life long goal for me, I can say that I have truly noticed a difference in my life so far this year by prioritizing others.
Re-reading that post was so good for me.  Like January, the start of a new school year is a great time for a fresh start.  A good time to remember our goals and to keep going down the path we started at the beginning of the year.  Or, if we've  strayed a bit (happens to all of us!) and haven't made time for our goals, it's a great time to re-focus and start making time for what matters most.
So what did I get my husband for our anniversary this year?  A gift that I knew would top them all.  I really like football on in the fall, but my husband takes his obsession with the sport to a whole new level and usually by the time the Superbowl rolls around I'm over it and ready to have him back in our lives.  So I thought and thought about the way to his heart and then it hit me.  For his gift I told him that this fall he gets un-interrupted football time.  That means he gets to watch any game on any weekend at any time he wants.  I can't complain that it's too much.  I can't change the channel.  I can't declare a football strike and hide the remote.  Not that I've ever done that before.  :)  I even promised that I'd keep the kids entertained if it was a really important game (even though I have no doubt that now every game will be "a really important game.")  He's awfully excited about his gift to say the least and if I hold true to my end of the bargain, I think we really will end the year with me achieving my goal of being a better wife.  At least in his eyes.  And that's all that matters.
Like I said, working hard on those goals.  ;)
If you set some goals last January, take a minute to remind yourself what you're working towards!  I'm so glad seeing the picture I shared above reminded me to do just that.
And babe.  If you read this post – here's to another 18 years!  Life with you just keeps getting better.  I probably won't ever stop buying baskets, but no matter what – I'll always love you most.
xo
xoxo, Erin