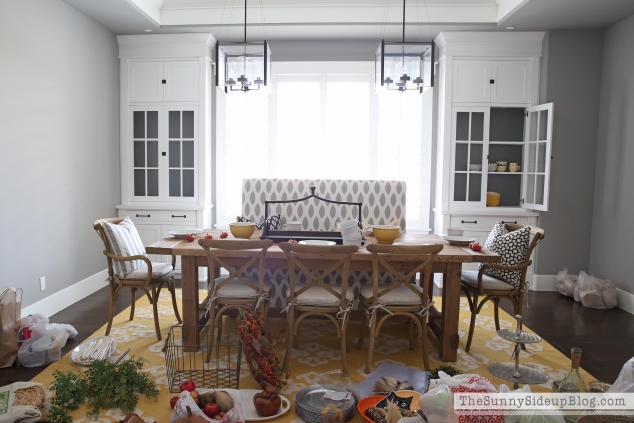 Well! I hope everyone had a great week. It sure flew by around here!  Things were just short of chaos at my house this week and I'm feeling more scattered than ever lately!  I think it's a combination of school/activities really picking up for my three kids, random commitments/to-do's taking up any ounce of free time I have, and the fact that my house truly looks like a bomb went off because I started decorating for fall and haven't had time to finish.  You can see in this picture of my dining room I shared on Instagram today what "in-progress" looks like around here.  Let's hope there are better "afters" to come! :)
Whether you are typically an organized person or not, some weeks are just crazy and despite best efforts to stay on top of things we all end up feeling scattered and overwhelmed at times.  When I have weeks like this one I just let it go and vow to be more on top of things and productive the following week!  To help us all prepare for smoother weeks ahead I've rounded up a few of my latest favorite organizing posts!  I hope these are as helpful to you as they have been for me.


Not long ago I started writing a post on reasons we often have a hard time staying organized.  My post was about 2/3 done and in my drafts folder.  Around that same time I was perusing Pinterest and came across this post by Abby at Just a Girl and Her Blog – 5 Reasons You're Failing at Organization.  I read the post and couldn't believe it!  She mentioned everything I had and then some!  I found myself nodding at everything she said and then decided I didn't need to re-write a post that she wrote so well.  :)  I also love that after each reason she listed that we sometimes fail at staying organized she also gives a quick solution so we can fix the problem.  I love Abby and her blog and this is a great read if you are struggling to stay on top of things!


How To Be Organized Each and Every Week by The Well is a new post I stumbled on and I LOVE this one simple little tip!  Something I plan to implement in my life from here on out!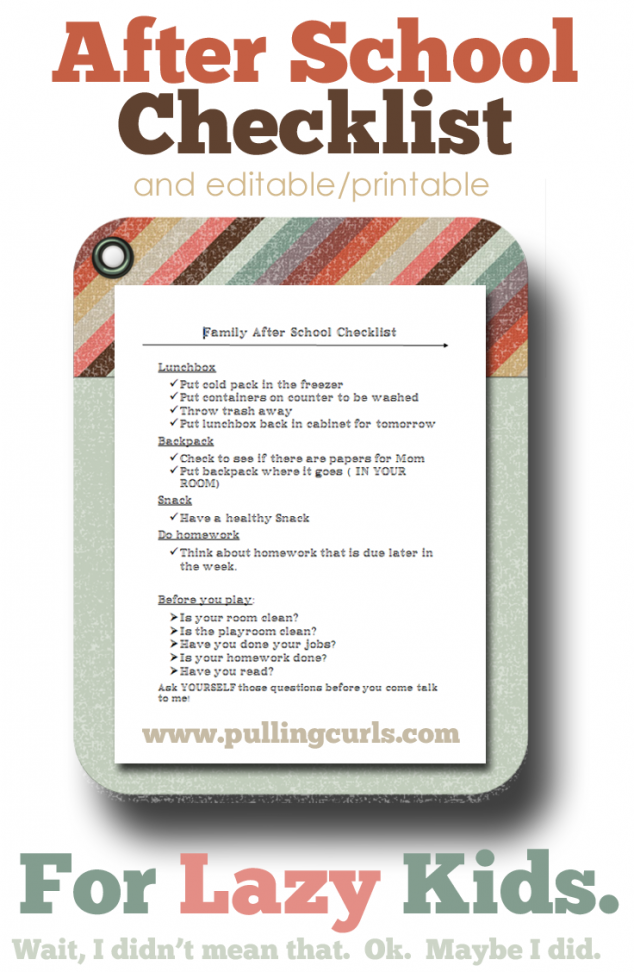 One thing I really felt we needed this week that I didn't have ready was some sort of chore/homework check system for the kids.  My girls have play practice for three hours most school nights so our time at home for homework and chores is limited and they have to work hard and fast to get everything done.  Without something keeping us on track we all forget one thing or another!  I've always loved this simple After School Checklist by Pulling Curls.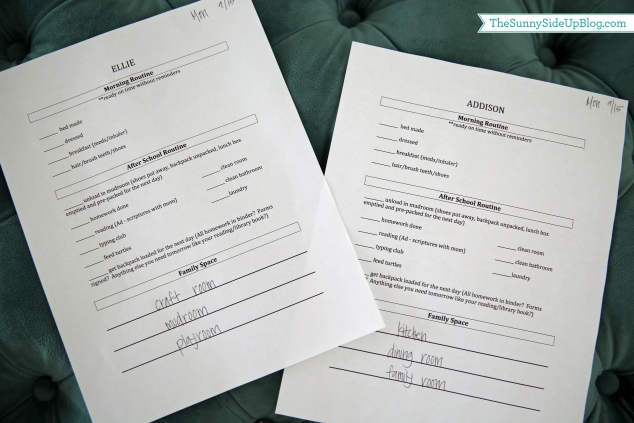 It's similar to the Chore Charts I came up with for my girls last year  but I think I want to combine the two for this school year.  I love a simple check list!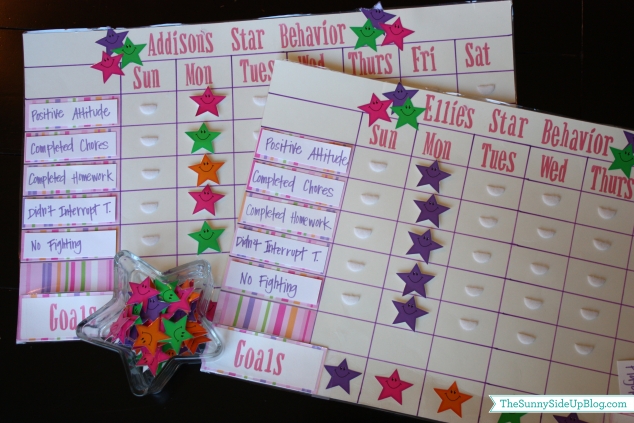 When my girls were younger I made these Star Behavior Charts and absolutely loved them.  A great solution if you have younger children!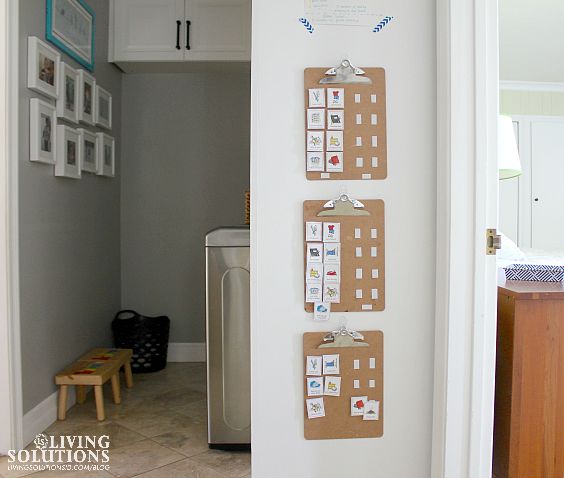 I thought about making one for my 5 year old son, but then I saw my friend Gina's new Simple Chore Charts she made for her kids and I'm thinking of doing something like it instead!  I know my son would respond really well to this daily reminder of his simple daily to-do's.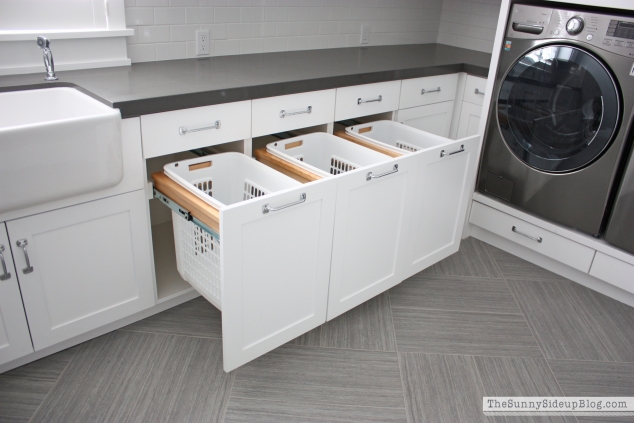 On a quick side note, you all know how in love I am with my pull out laundry hampers.  Such a great way to keep laundry organized!  My friend Gina came up with a similar solution I wanted to share..


She had this simple open cabinet built in her laundry room to hold one basket for each family member.  She puts the clothes in the basket and everyone can take the basket to their room and put their clothes away.  Or not.  But regardless, the clothes are organized and off the floor!  Genius!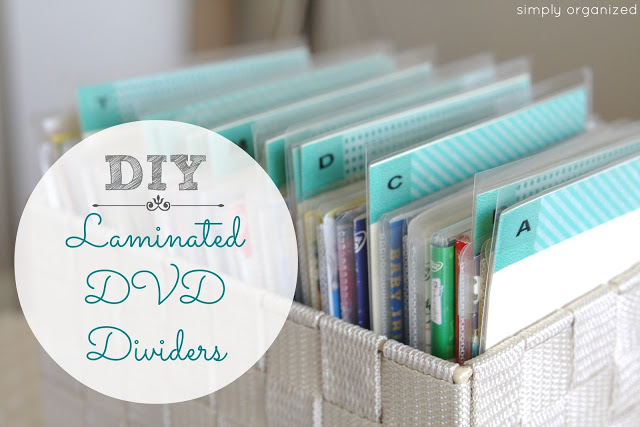 Do you all read my friend Samantha's blog Simply Organized?  If you don't you need to start!  SO many great organizing tips and Sam is honestly the sweetest most down to earth person.  Love her!  I love all of her posts but there are two that I've had pinned for so long and still need to get to.  Love her solution for DVD organization.  This has been on my to-do list for years!  I really need to prioritize it because our DVD's are always a mess.


I also love what she did to organize the extra paint in her garage!  We have so many paint cans in our garage that I need to get under control.  DVD and paint organization will both be top organizing projects on my list for next year!  So glad Sam has done the hard work for me so now I can just copy.  :)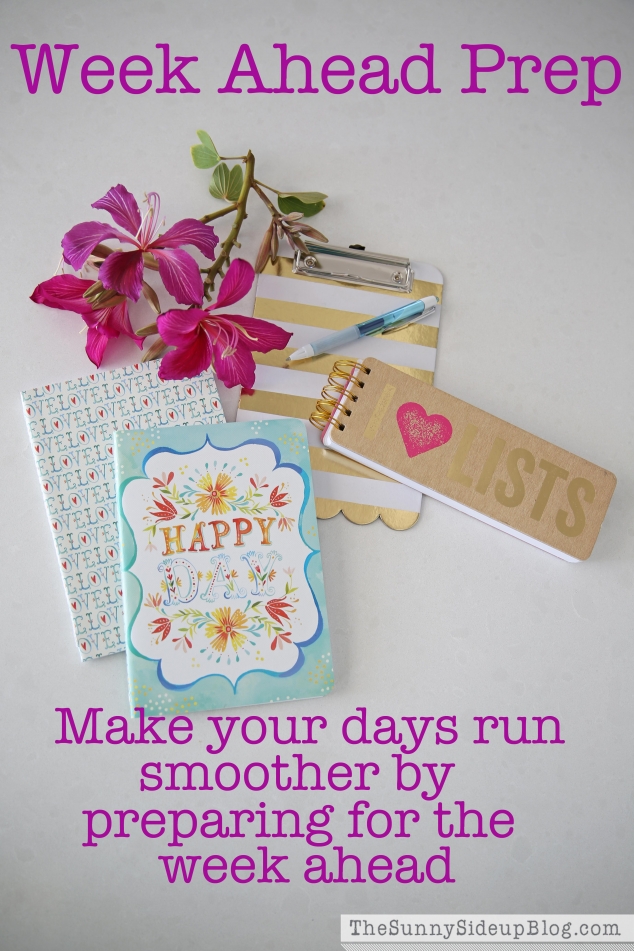 A few of my favorite organizing posts!  I hope they were helpful.  You better believe that tomorrow I'm doing my Week Ahead Prep and setting myself up for a more organized week.  Fingers crossed I can pull it off!  And also manage to get my fall decor off the floor.  :)
Enjoy your weekend!
xoxo, Erin