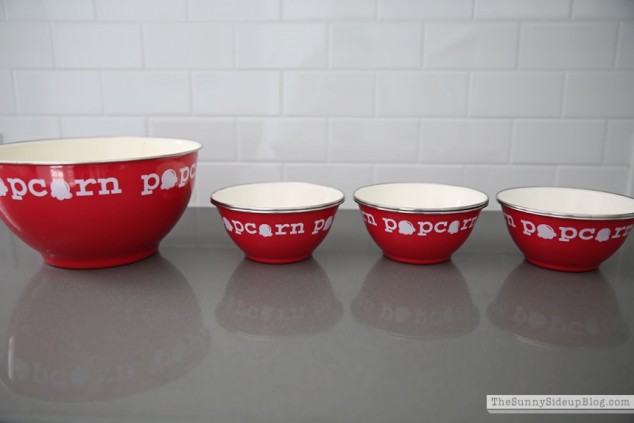 Happy Friday everyone!  Made it through the week!  Which is always something to celebrate.  :)  Sharing a few of my recent favorite things today!  These popcorn bowls are from World Market and they make me smile every single night.  I always pop some popcorn after the kids go to bed.  A little ritual that signals time to sit down, chill with my husband and blog the night away.  My happy time.  :)  Technically these bowls belong to my girls.  I wrapped them up with some treats and American Girl DVD's for them for Christmas.  I bought six little bowls (they are doubled up in this pic) so we have plenty if friends come over.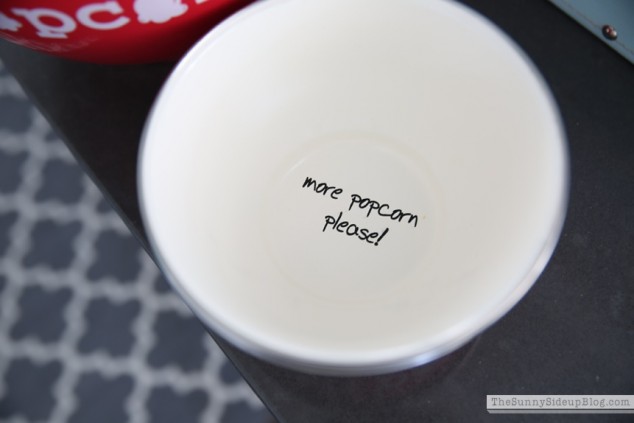 Especially love the inside of the bowls.  Too fun!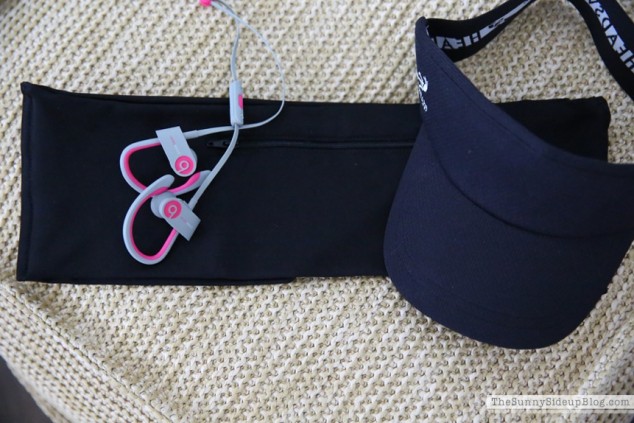 These are three things I'm using in my daily exercise routine that I am absolutely loving!  I mentioned two of them in December when I shared everything from my friend's annual Favorite Things party (that post is FULL of so many great tried and true products btw so if you missed it check it out!).
On the far right is a Head Sweat Outdoor Sports Visor.  I bought it soon after the favorites party because after hearing how so many of my friends loved it I knew I needed one for running in our non stop sunny climate!  These visors keep the sweat away and are perfect for exercising or for moms who live at outdoor sports events.  They come in so many fun colors!   I bought this one in black but I'm going to order another colorful one too.  I wear it almost every morning.
The band under the visor is a Hip Sister.  It's a fabric like yoga pants that you put around your waist when you walk/jog and it holds your phone or keys while you exercise.  Like a fanny pack but much cooler.  ;)  My cute friend Ann who threw the favorites party just bought if for me for my birthday because every time we exercise we get chatting and laughing and I drop my phone and we never notice and have to back track half the trail!  I laughed when she gave it to me.  :)  I was going to order one right after the party and just forgot.  Love it SO much!  No more searching for the cell phone.
Another birthday gift I'm in love with – this was my birthday gift from my husband – PowerBeats2 Wireless Headphones.  Wow.  Can't say enough good things about these!  I have gone through so many less expensive headphones that ultimately break, fall out of my ears when I'm running, have poor sound quality, have the annoying cord, etc.  I guess my husband got tired of hearing me complain about them because he spent some time researching headphones and found me these.  LOVE them!!  A bit of a splurge but so worth it.  I know I'll have them forever.  Now I just need to update my seriously sad workout playlist (a little Footloose anyone?) and I'll be set.  :)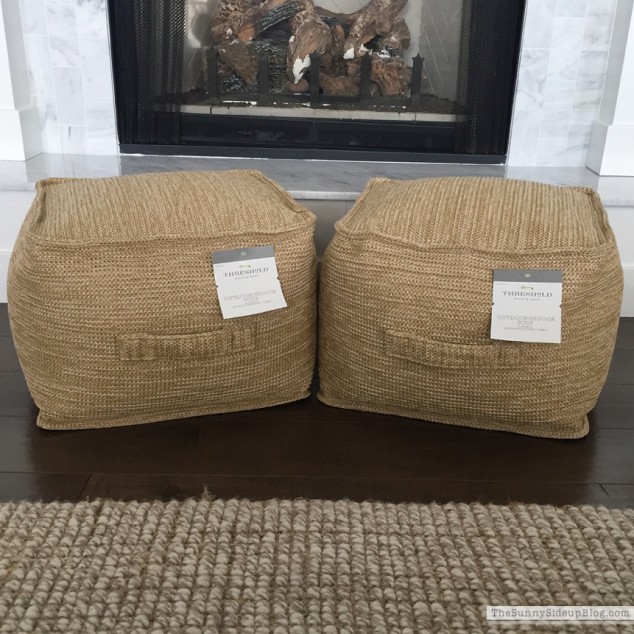 Just bought these indoor/outdoor stain resistant poufs for my kids to sit on!  My heart skipped a beat when I saw them sitting on a shelf at none other than.. wait for it… Target!  Oh Target.  Still my #1 after all these years.  :)  Not sure if I'm keeping them inside or putting them outside yet.  I just knew they had to be mine and their exact location could be determined later.  :)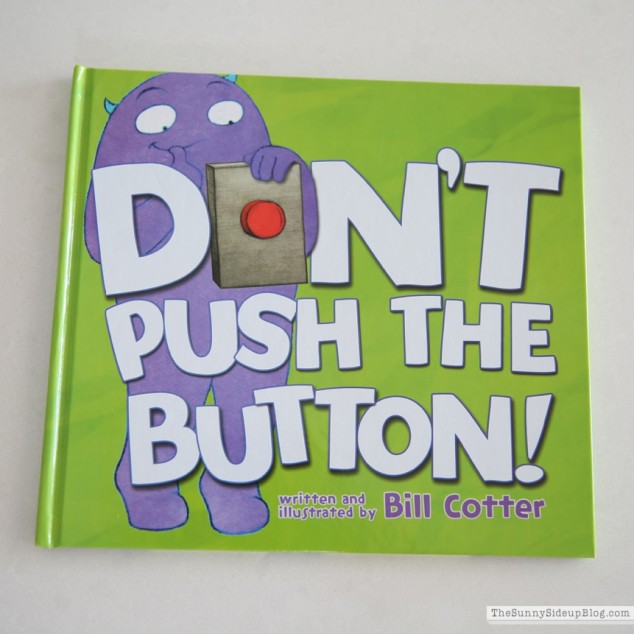 K I know I share so many books that my sweet 4 year old is in love with, but I have to share one more because he is having so much fun with this book!  It was given to me in January by a sweet friend of mine and we've been reading it over and over ever since.  When a book tells you NOT to do something you of course want to do it even more.  :)  So much fun for kids.  If you have a little one try out Don't Push The Button!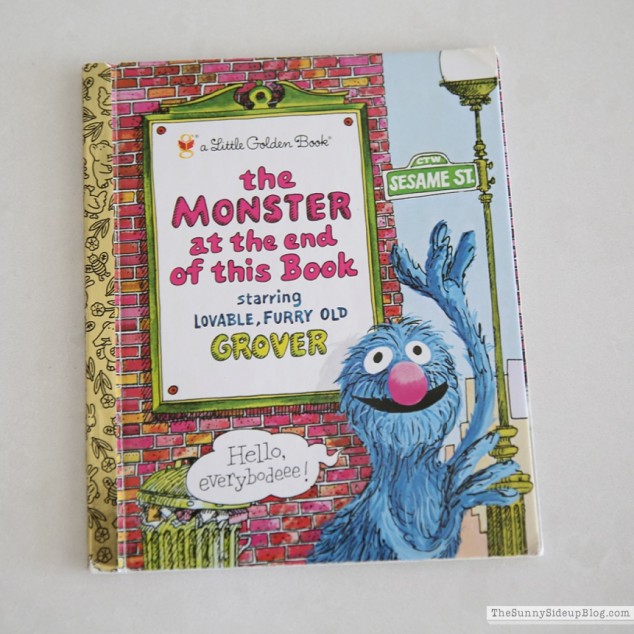 It reminds me a lot of another favorite.. The Monster at the end of this book.  Same concept with Grover begging the kids to NOT turn one more page.  Kole's little laugh and excitement when he reads these two books are priceless.  I love children's literature.  :)  (If you are interested, I shared more of our favorite children's books here.  Comments were accidentally deleted in this post when I switched my blog around so sorry if you left one and it's not there now!)


I shared this as a favorite last summer but had to mention it again since it's Spring and time for a little color!  Loreal Sublime Bronze is my favorite tanner.  I just put a little on my legs every few days to take away the scary white!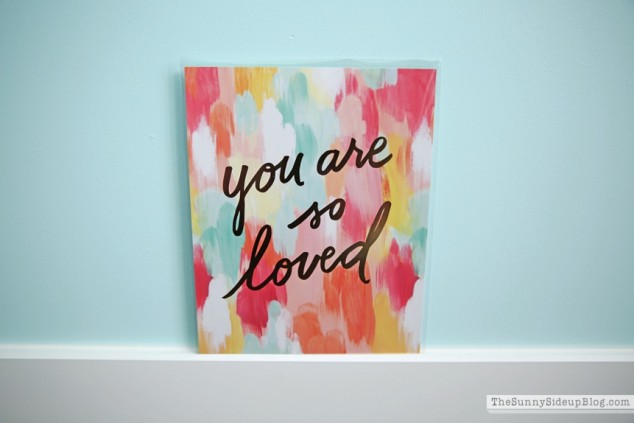 Just bought this cute print from Paper Source for 5 bucks!  It's going in Ad's room, but I love it up against my office wall!  Maybe I need a "you are so loved" print too?  :)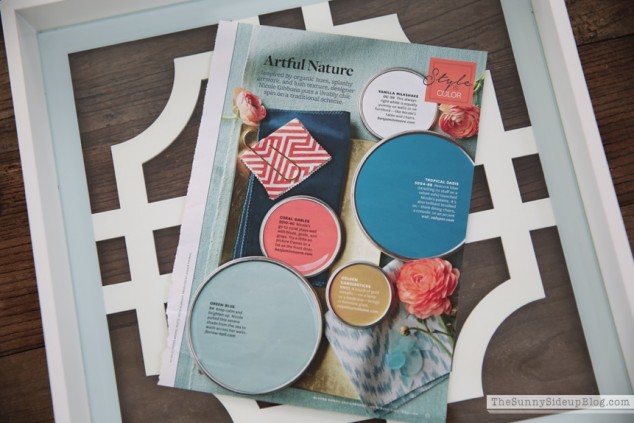 I've had this page torn from a magazine forever now and I'm finally putting it to good use!  These are my favorite colors for decorating at the moment!  I'm incorporating them into our formal living room and can't wait to see how it turns out!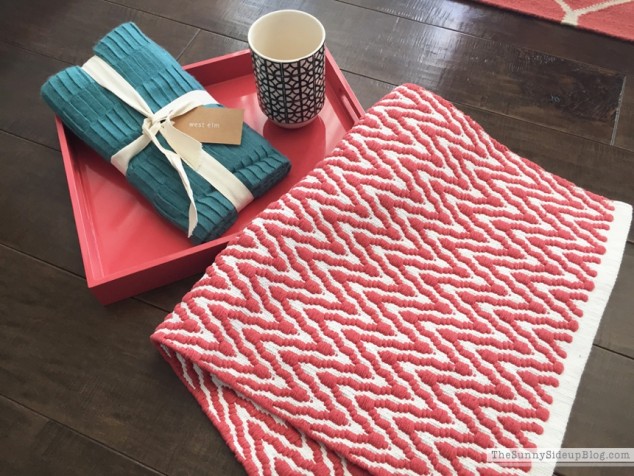 A few favorite finds from West Elm!  Coral is popping up all over my house these days.  Love how it compliments all the blues.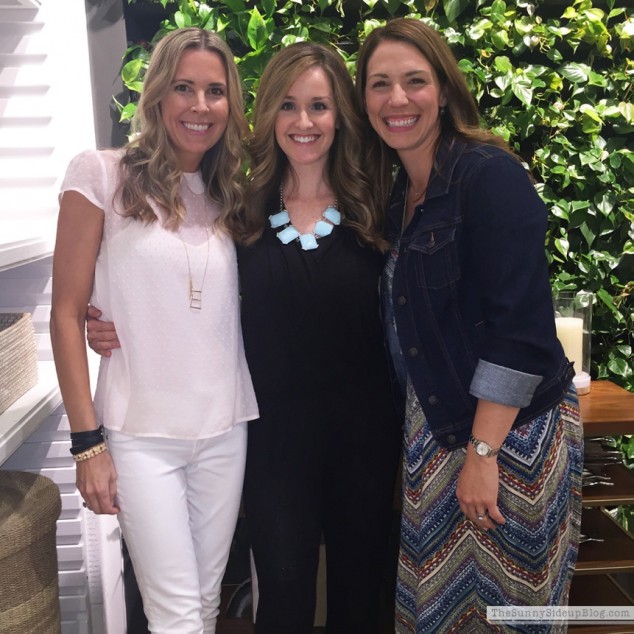 Speaking of West Elm, last weekend I was invited to a little blogger's night out at the West Elm in Orange County.  Fun get together for southern California girls!  The event was hosted by Courtney from A Thoughtful Place and Danielle from Danielle Oakey Interiors.  I have been reading Courtney's blog for years and was so excited to meet her!  I took my cute friend Gina (Living Solutions) and we all had such a great time.  This was the first blogging event I've ever attended and I have to say I really loved meeting and talking to so many other bloggers!  A favorite night to remember for sure.  It even ended perfectly with an impromptu stop at the Container Store on our way home.
Gina and I had to stop somewhere to use the restroom…
:)
Enjoy your weekend everyone!
xoxo, Erin