Sharing a few pics of our front entry today!  When you walk in our front door you see into our formal living room and then out into the backyard.  Our entry is a simple square so when we were in the planning stage we decided it would be fun to do something different with the floor so that it stood out a bit more.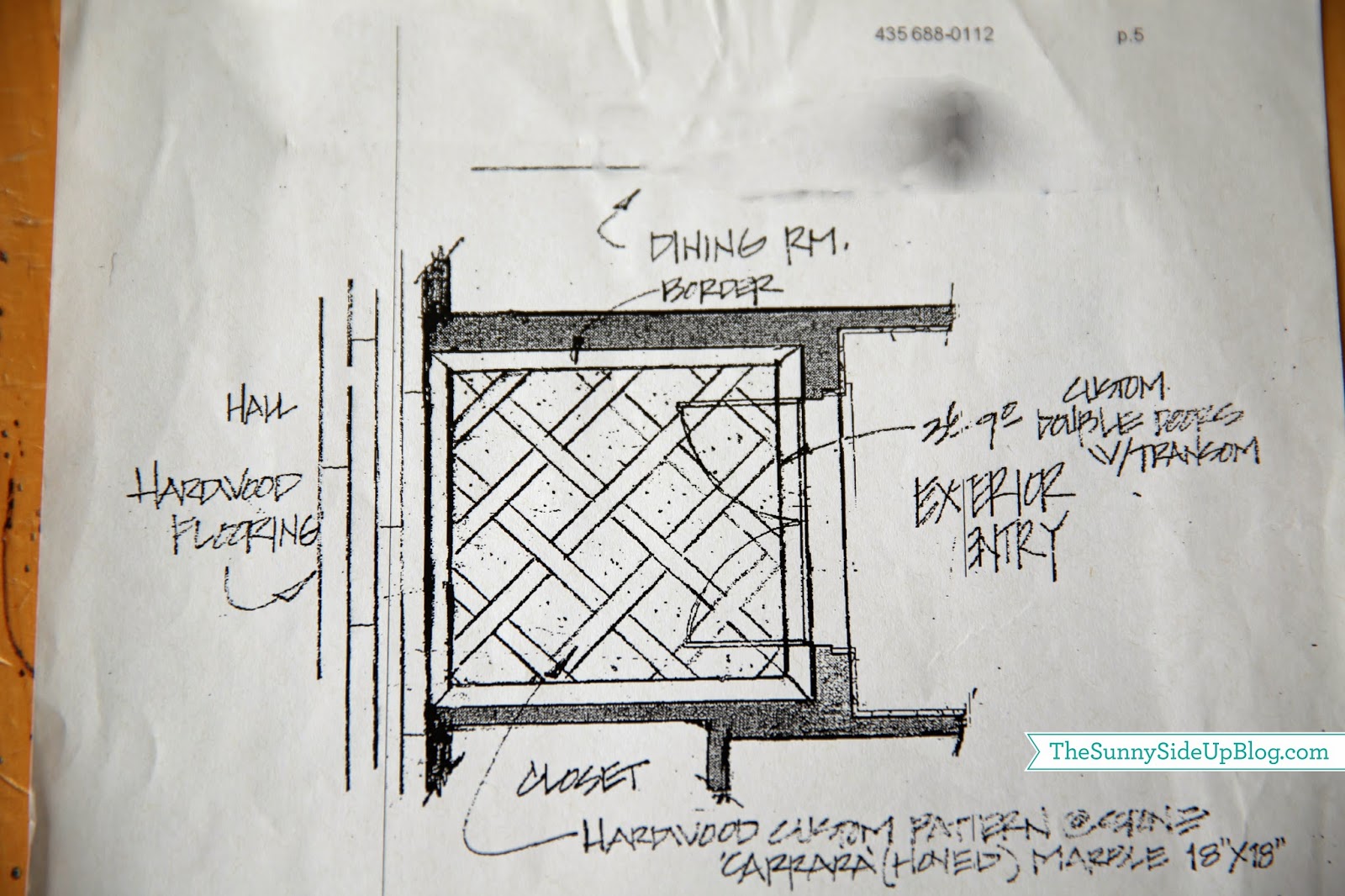 Here is our original sketch of the entry floor plan.  Most of the floors throughout our house are wood so we decided to keep some wood in a criss cross pattern and put marble tile in the squares.  I was a little nervous at first that this would look too busy and I kept going back and forth about whether or not I should keep this pattern or just leave the entry simple with only hardwood, but I ultimately decided to mix it up and go with the pattern.  I'm so glad I did!  I really like how it turned out.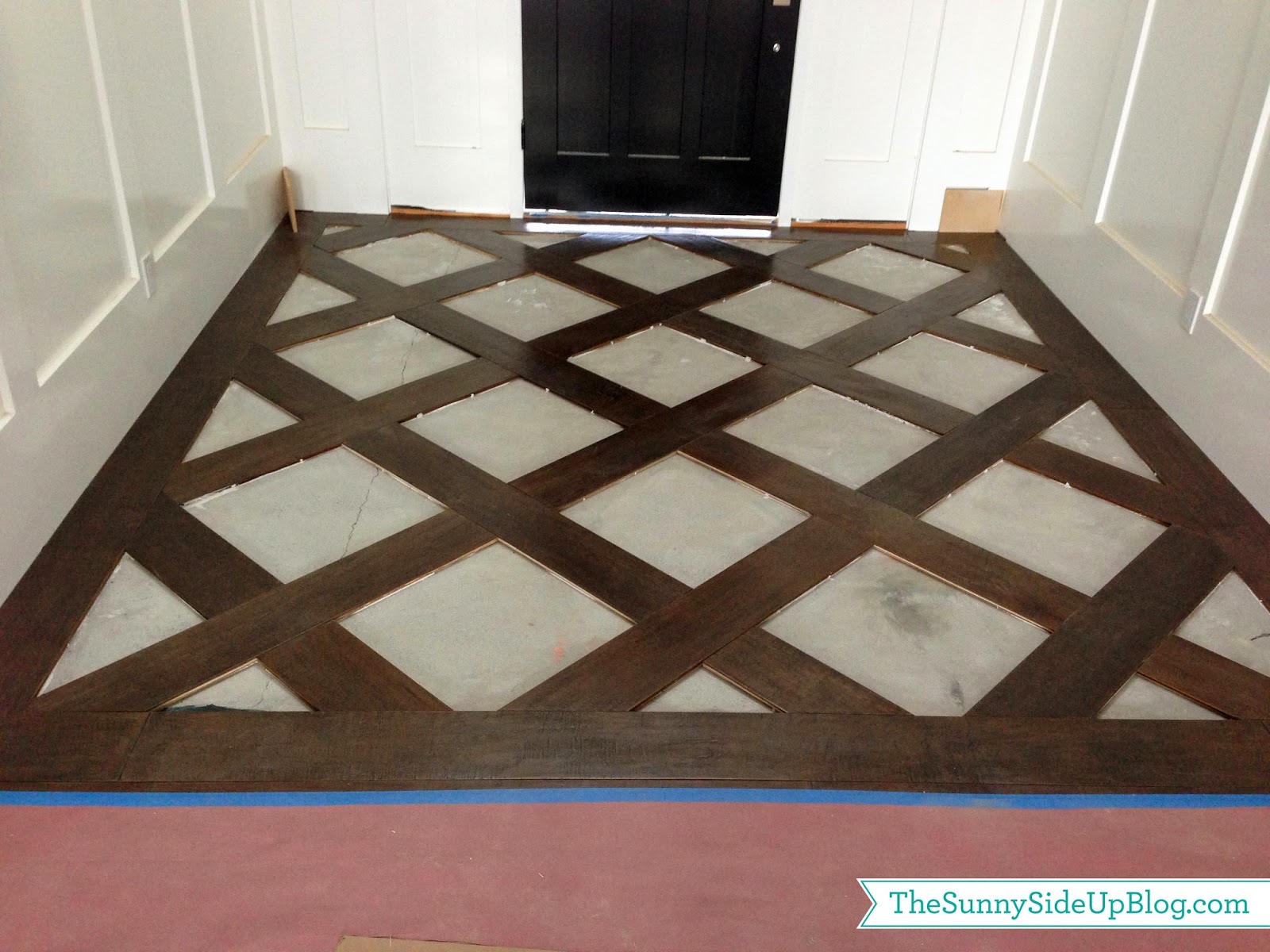 Here is a pic I snapped with my phone when they had just laid the hard wood.  This took a LONG time for my hardwood guy to make all the cuts exactly perfect.  He was all about attention to detail – the two of us got along famously.  :)  He did such a great job lining everything up!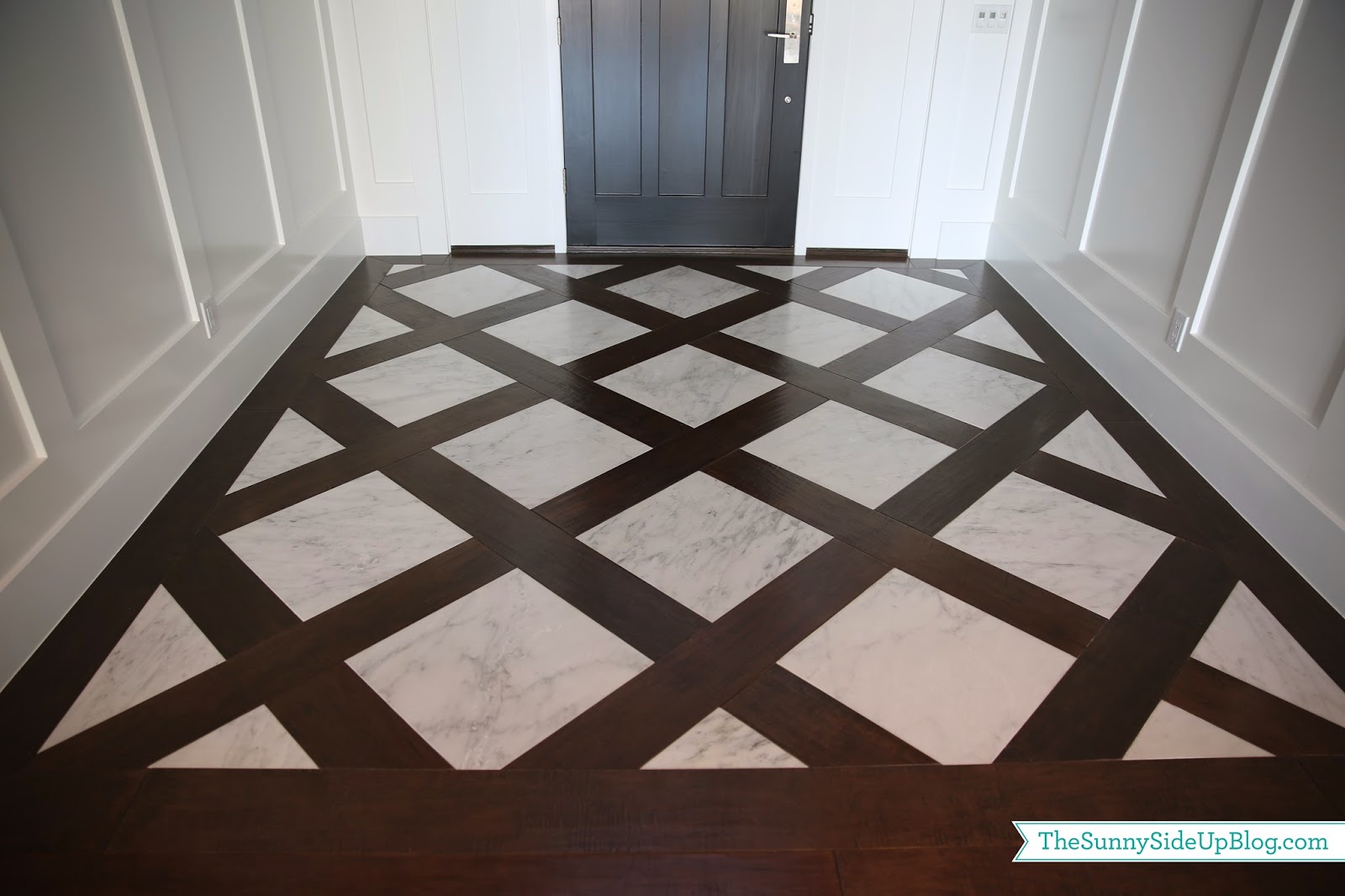 And here's the floor all finished with the marble!  I remember the morning I chose which piece of marble should go in each square/triangle.  We came so close to not having enough marble to finish it all and I was stressed because each batch of marble is so unique that I would have had to order a whole new batch if I didn't have enough.  Luckily we had just enough to finish the entry!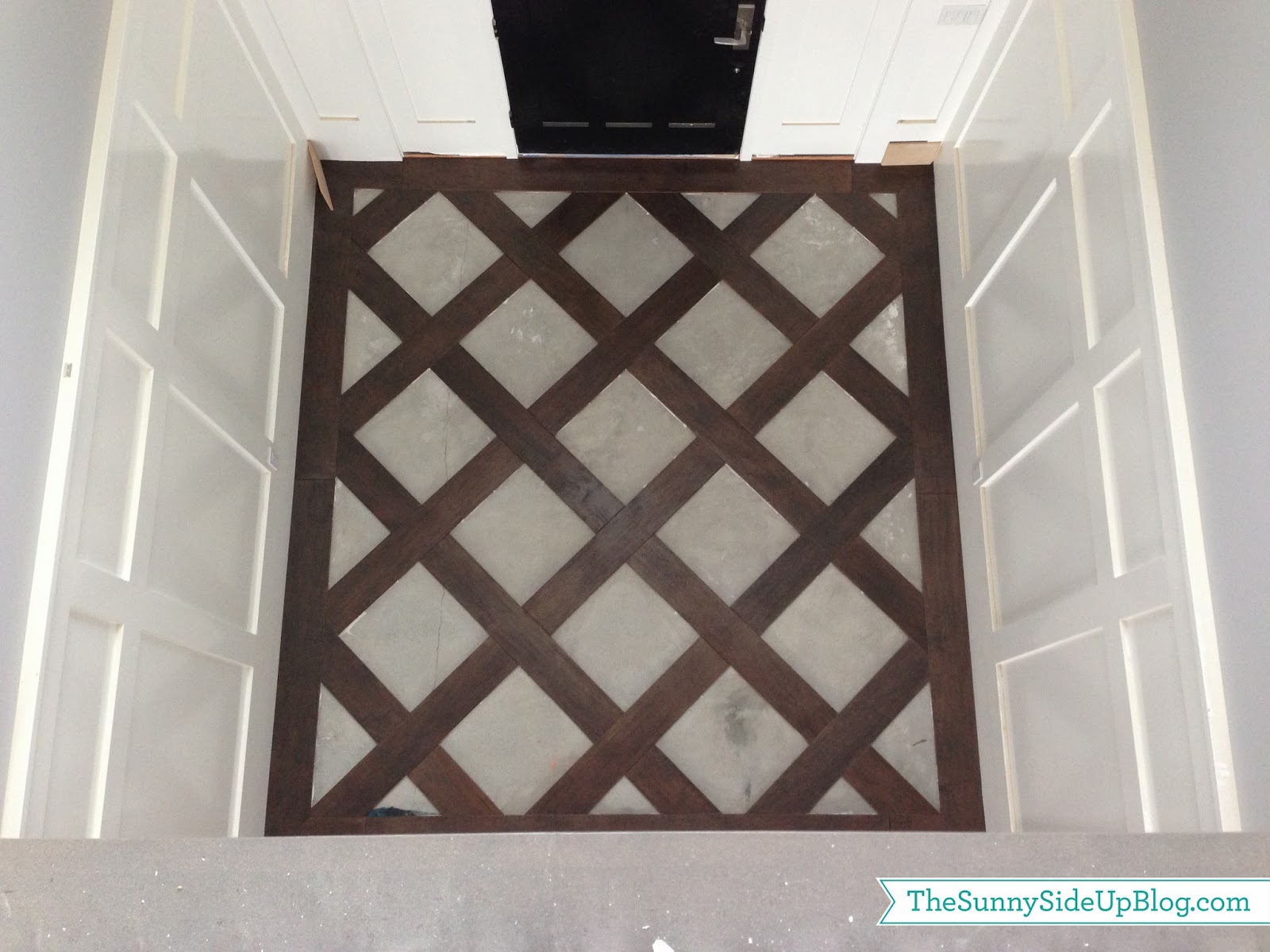 A pic I snapped with my phone from the upstairs after the wood was finished.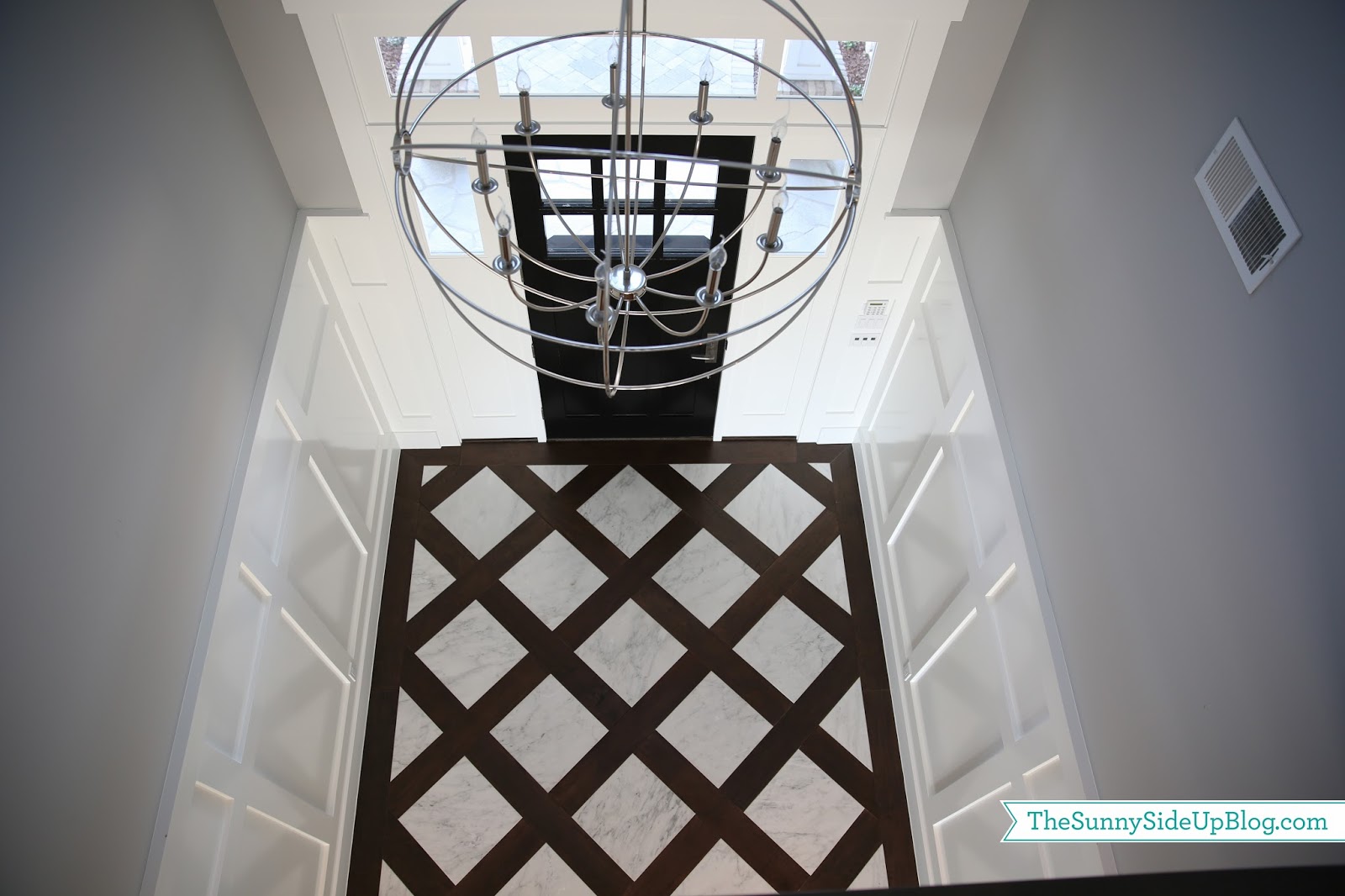 And here is what it looks like from above today!  Still love that orb light.  :)
A few more pics of the entry…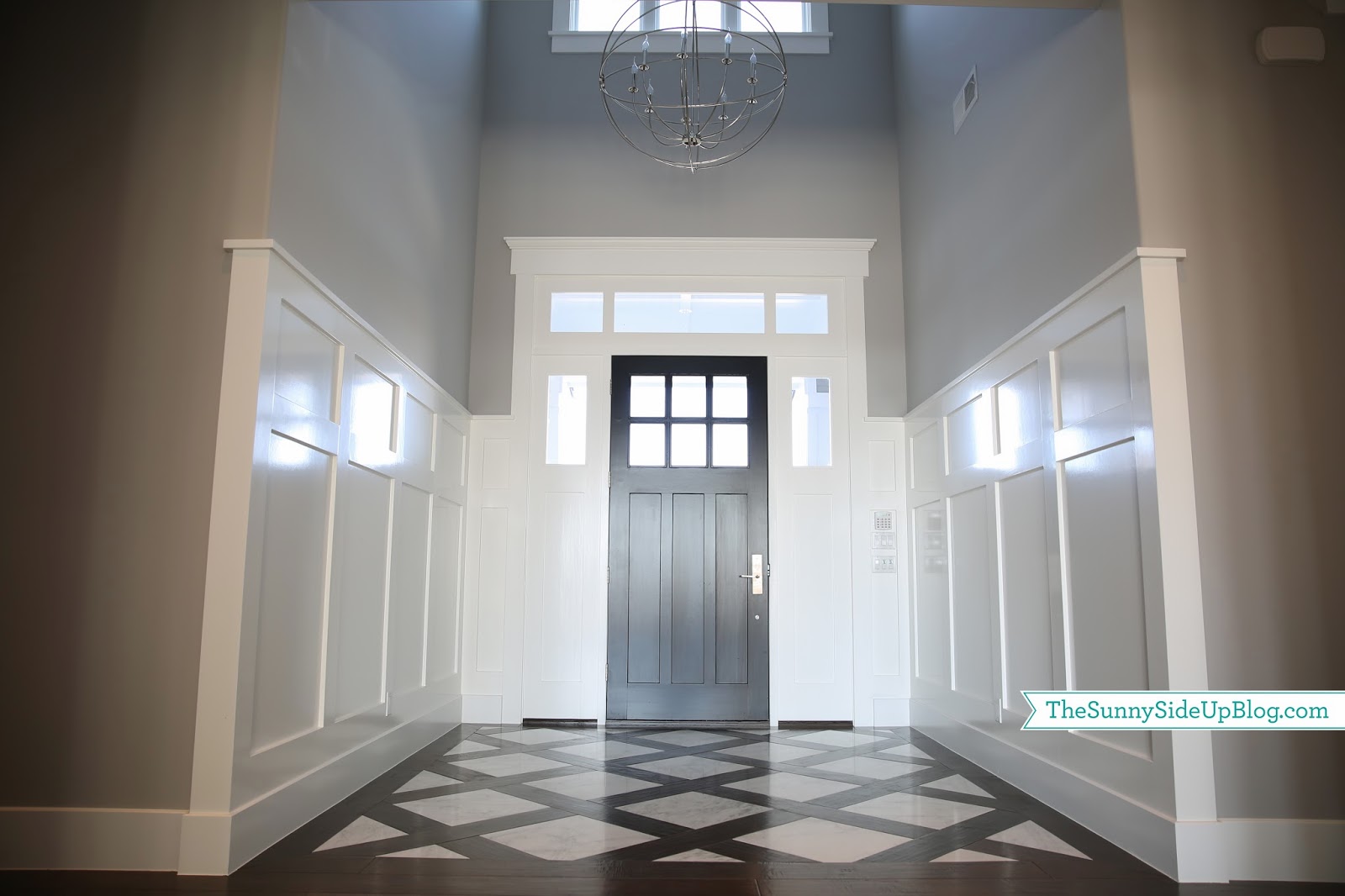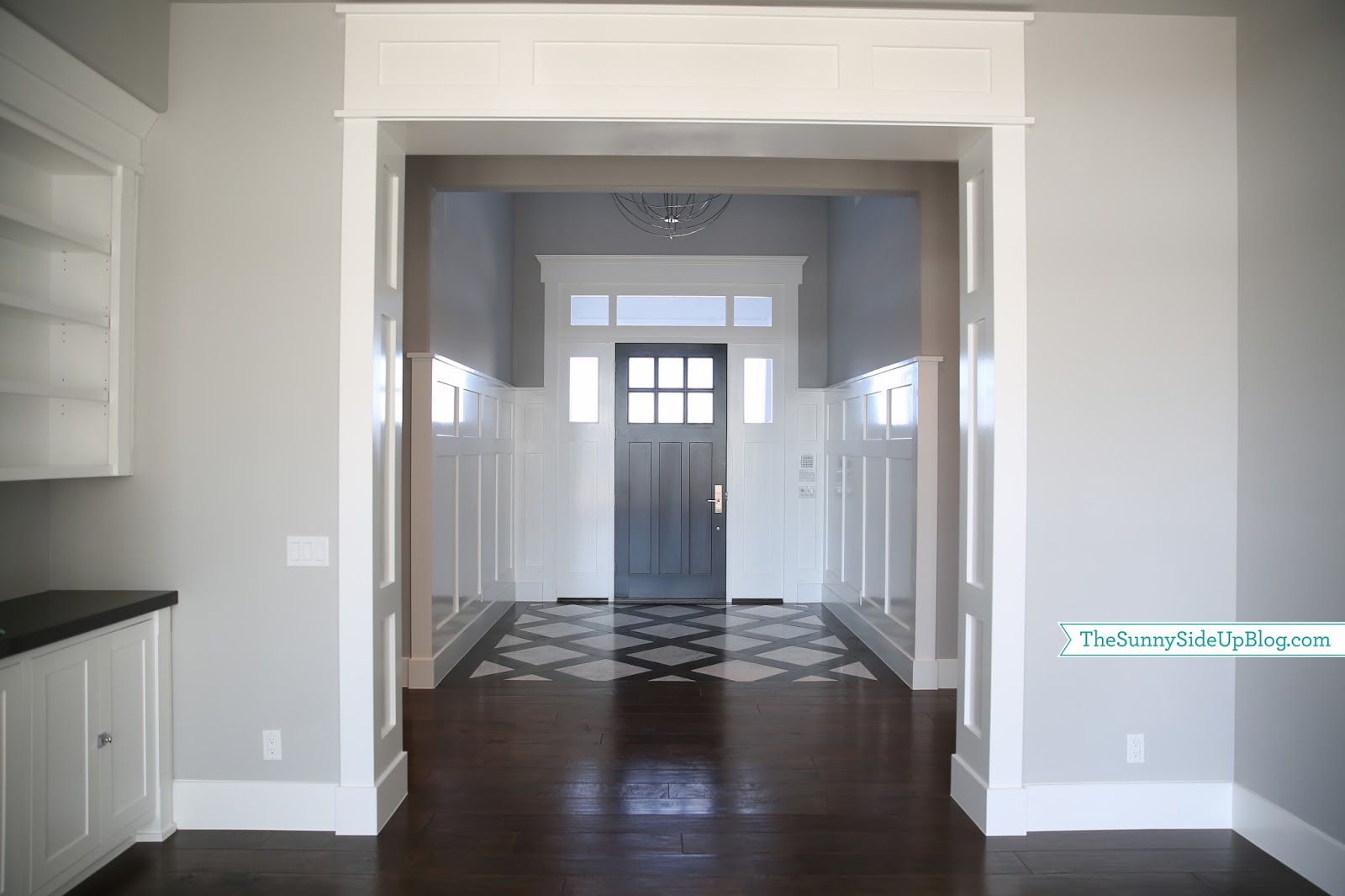 This picture I took standing in our formal living room so you can see how the pattern is just on the entry way floor.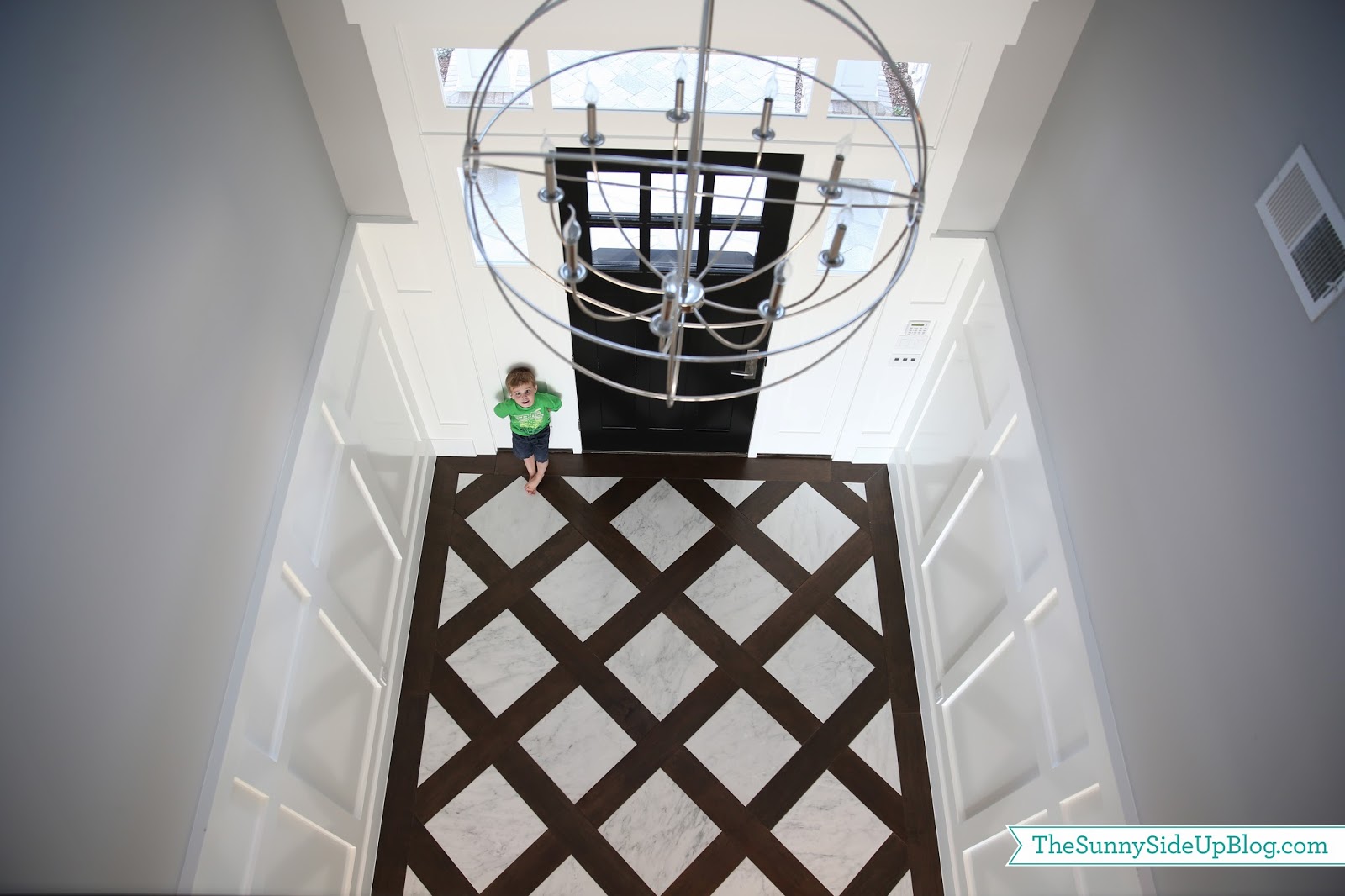 I was going to get shots from a few more angles but a certain someone crashed my photo shoot.  No more pictures mom!  Time to pay attention to me!  
So that's a wrap on the entry post.
:)
xoxo, Erin