Happy March everyone! So excited for this month. It's always a favorite of mine. :) We had a cozy weekend full of non-stop RAIN. I loved it. Except for the wind! Friday the wind blew so hard that trees were falling right and left. One of our front yard trees fell but we luckily saved it!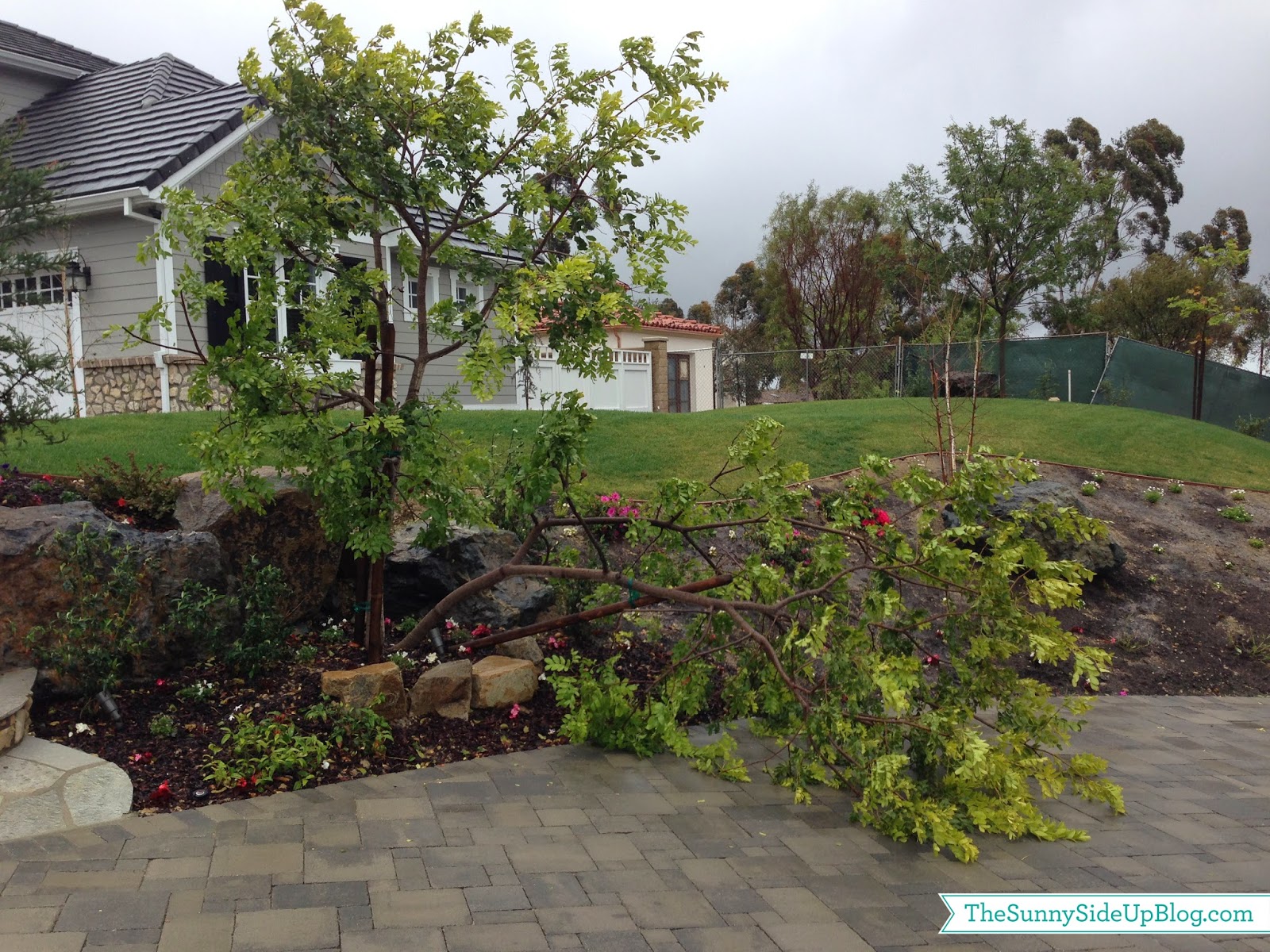 I know. This is hardly extreme weather for most of you, but it sure mixed things up around here. :)
Rain always puts me in the mood to organize! I got a great jump start on a few projects and did a little spring cleaning. Because I'm ready for spring! I've been organizing a few things in my new bathroom and decided it was time to clean out all of our brushes again.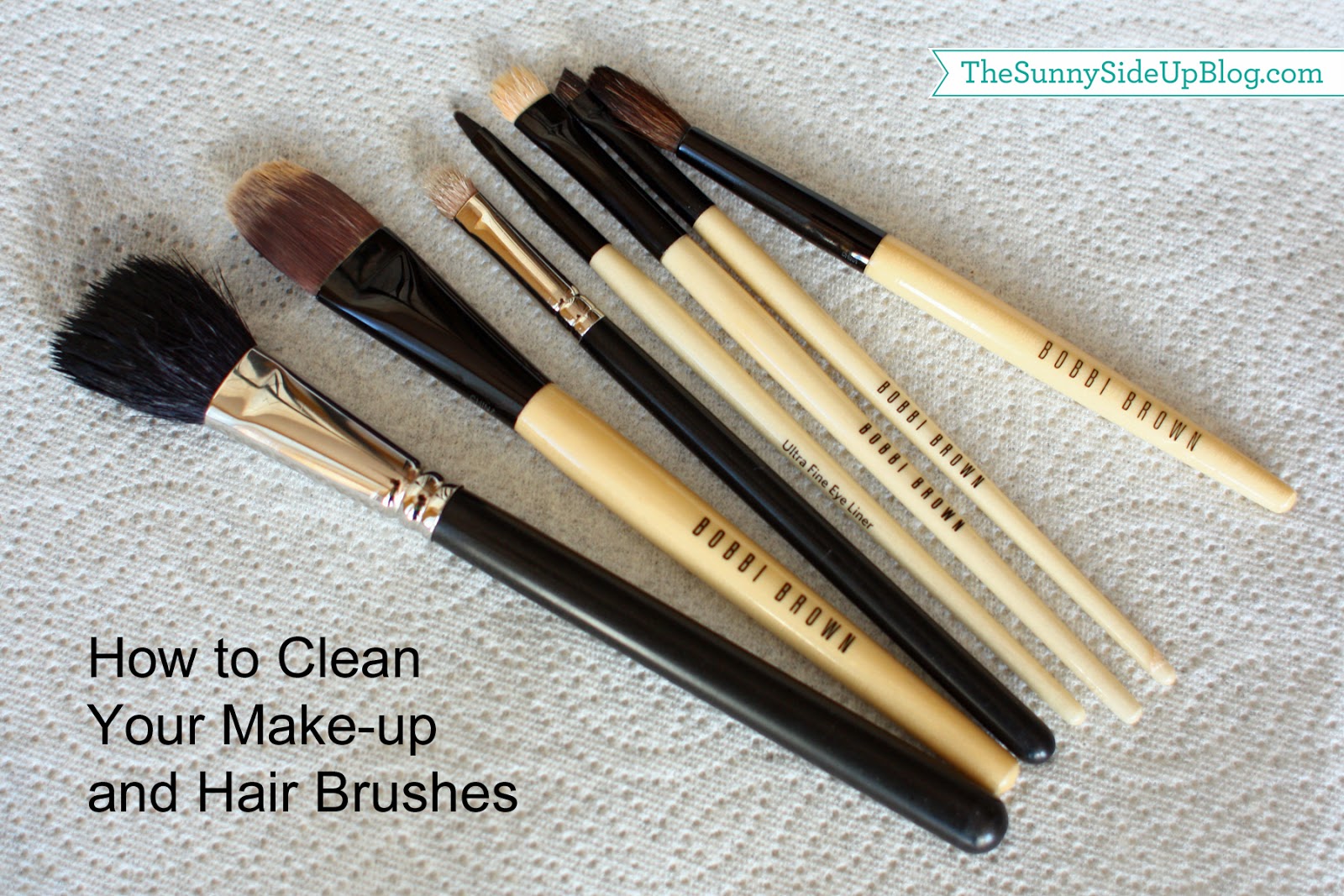 How often do you clean your hair and make-up brushes? A couple of years ago I was flipping through a magazine and came a crossed an article that said
you should wash your brushes out every two months. I'll be honest – that doesn't happen around here! But ever since I first posted about this I have been better about washing them out whenever they start looking like they need it.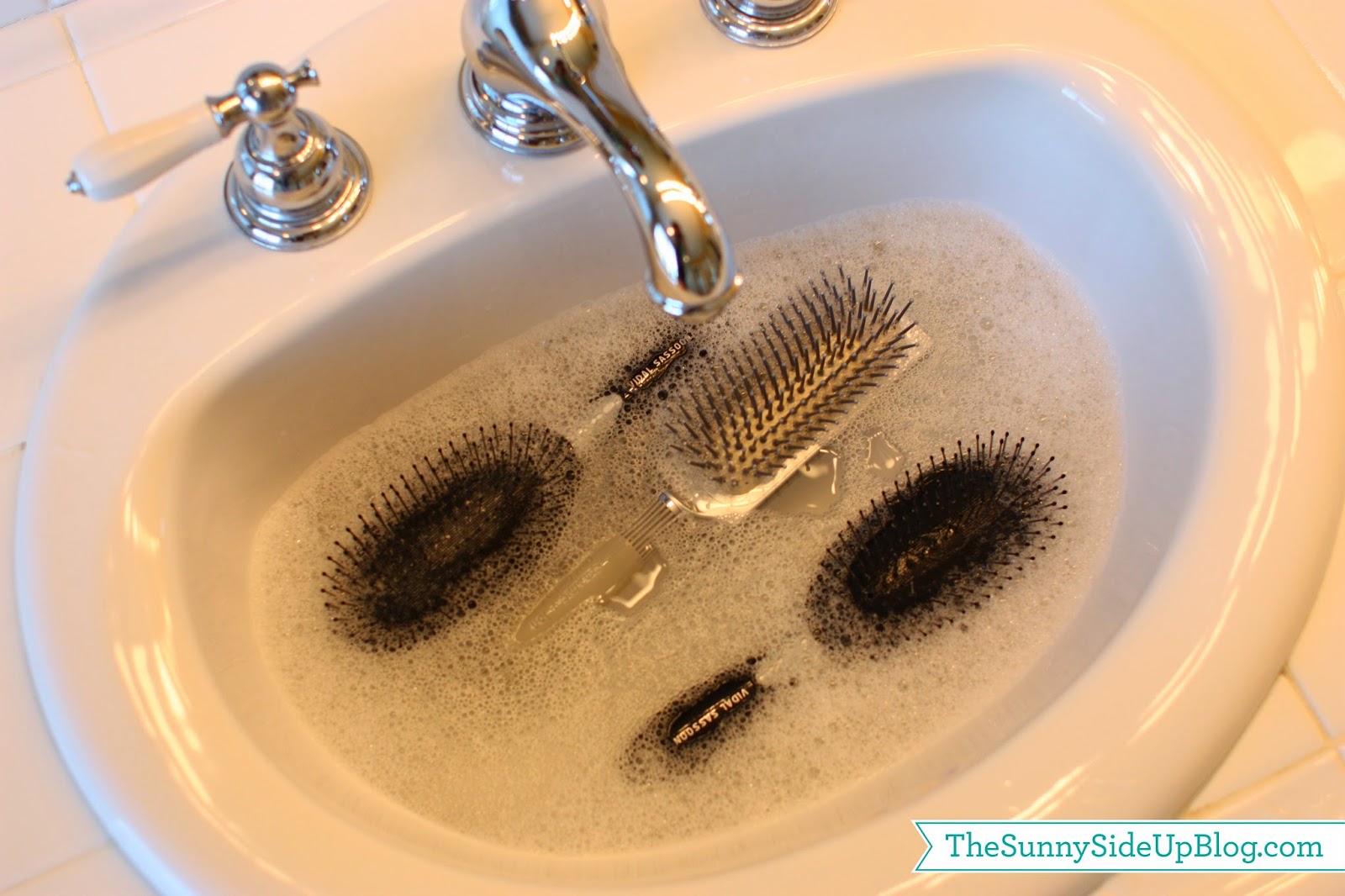 (Picture from my previous house)
It's actually such a quick/easy thing to do. To wash your hair brushes, first comb out any excess hair with a hair pick or comb. Then just fill your sink with hot water and add little soap or shampoo and soak your brushes for 10 -15 minutes. After they've soaked a few minutes I like to swish them back and forth several times. Then rinse them off and set them on a paper towel to dry.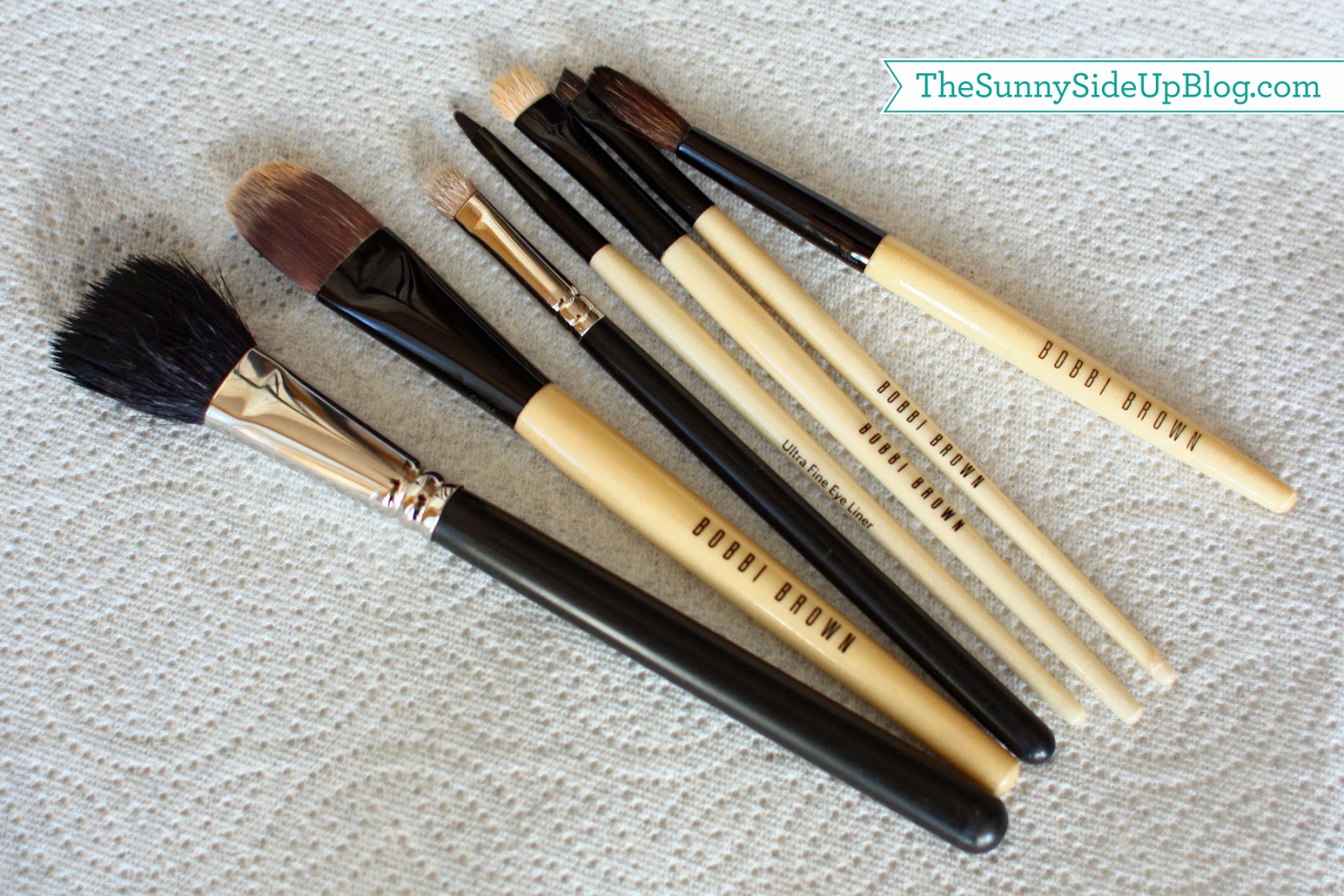 With my make-up brushes I just wet the brush, rub a little shampoo into it, and then rinse. They clean up beautifully. Nothing like starting the day with clean hair and make-up brushes! And in an
organized bathroom drawer
? Even better. :)
Enjoy your Monday everyone!
xoxo, Erin