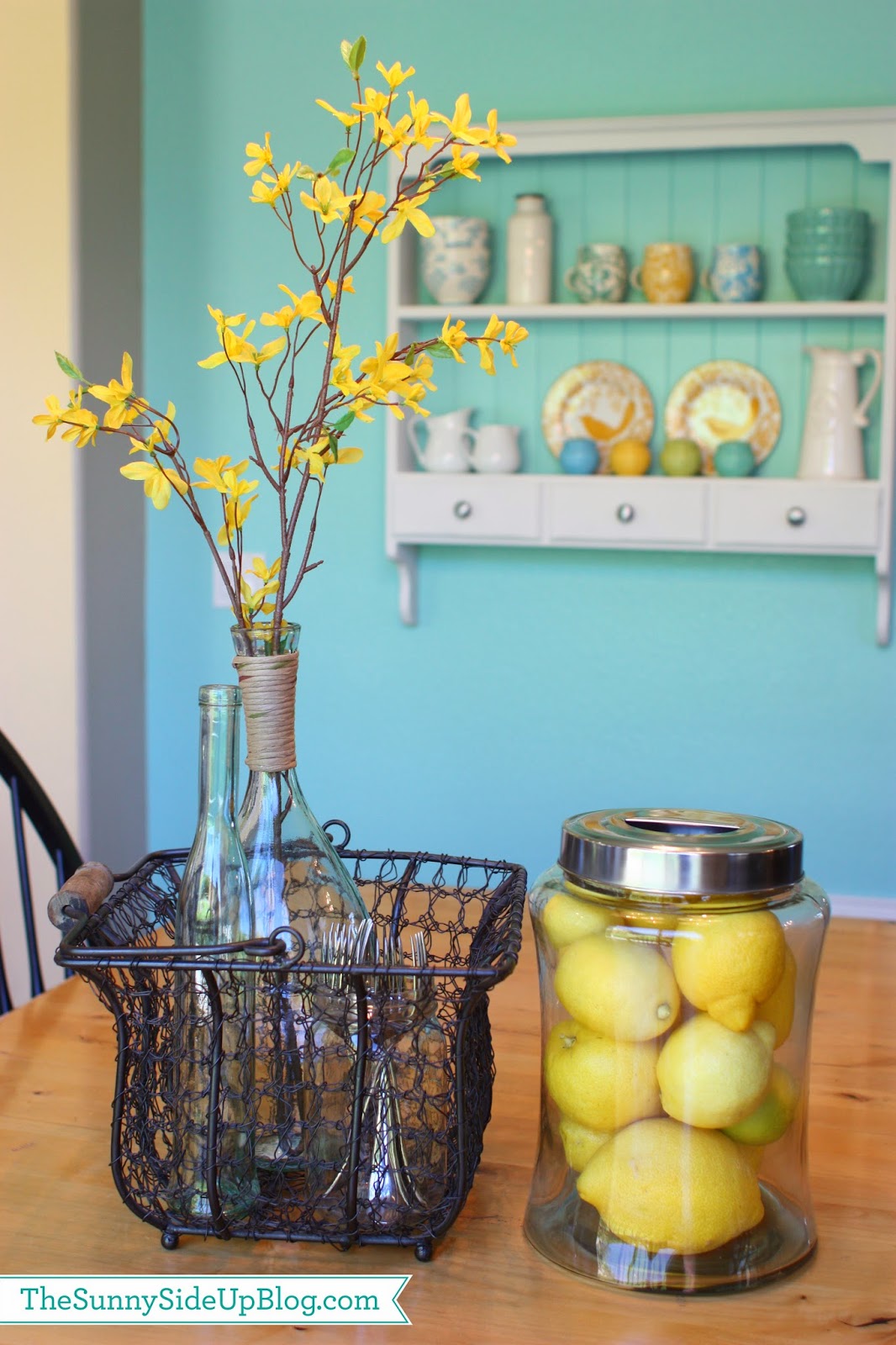 If you've been reading this blog for long you know I love to decorate with lemons.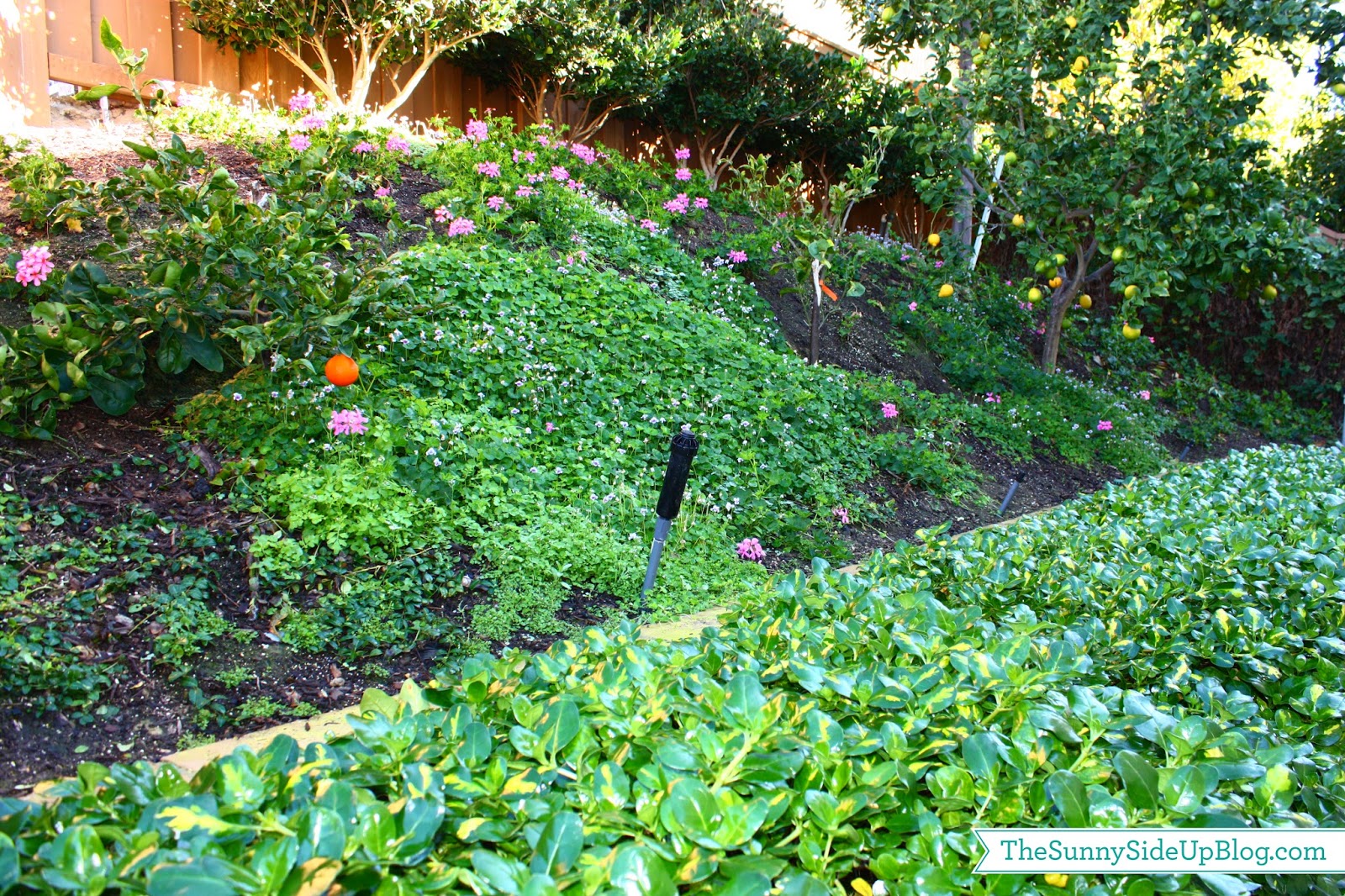 We had several fruit trees in our previous house but none of them did as well as our lemon tree.
It produced lemons at an insane rate and simply picking the lemons became a regular job at our house.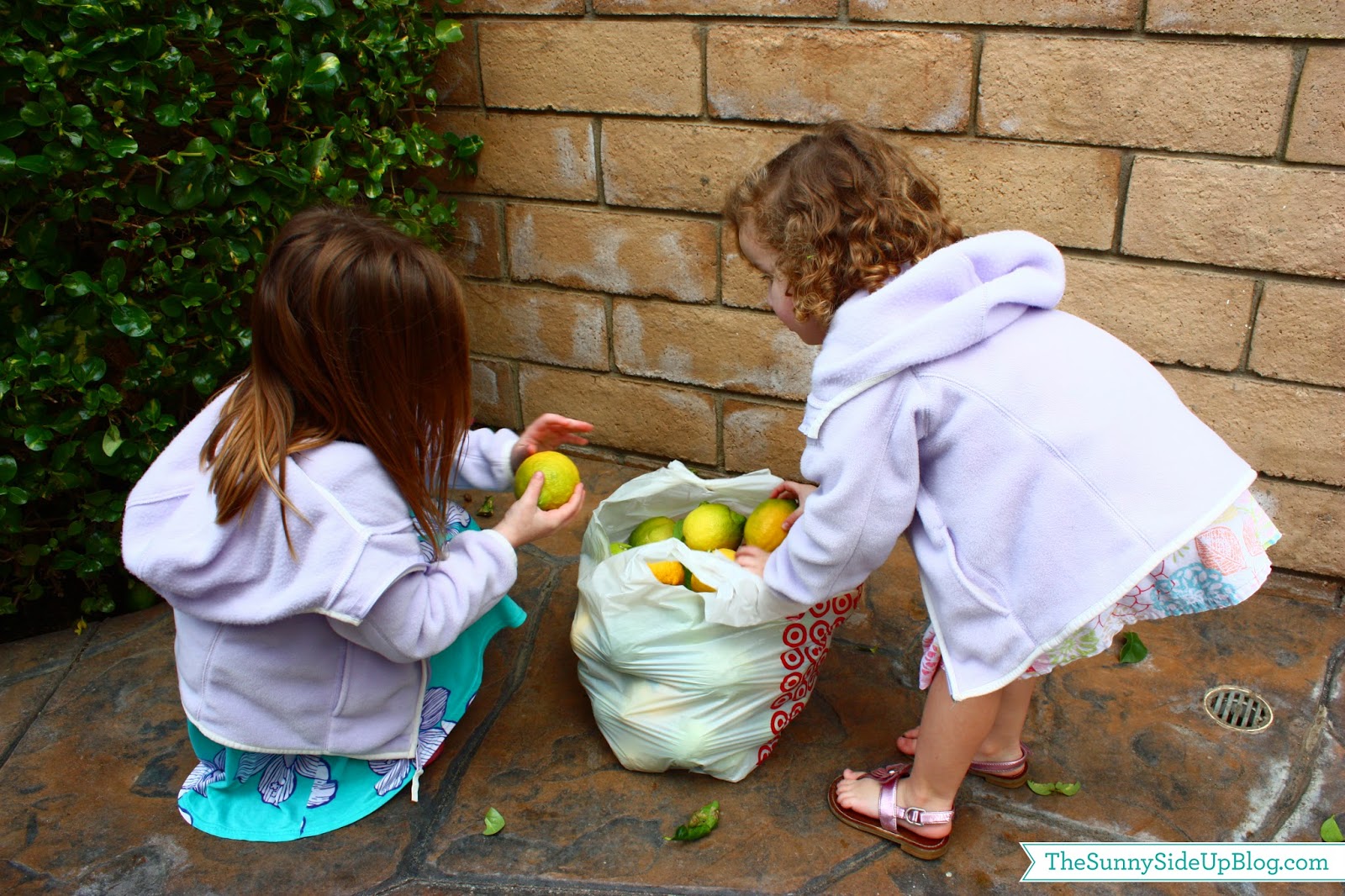 Lucky for us we always had lots of help with this chore.
(my girls were so little in this picture!)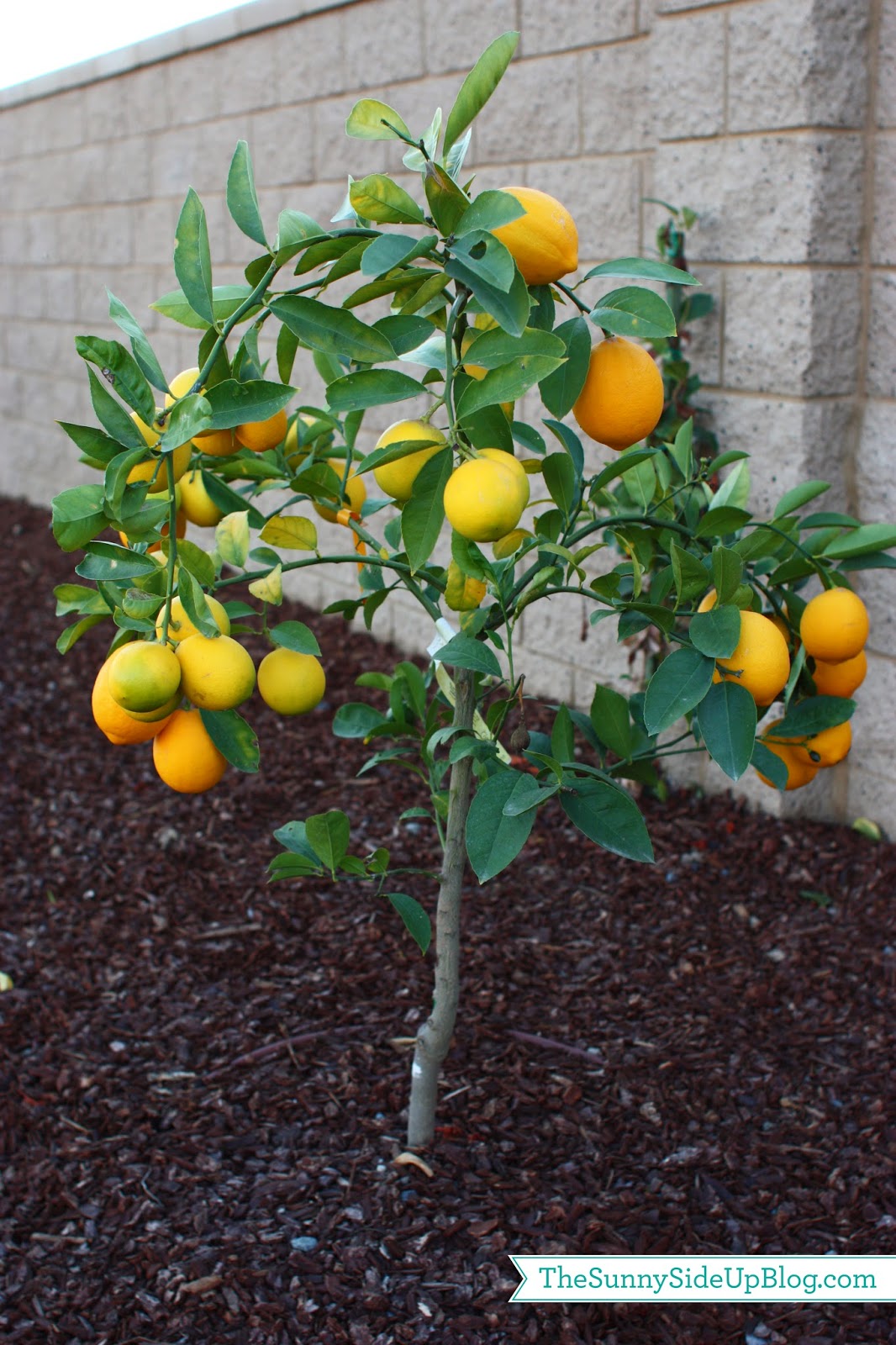 So when we chose trees for the new house, lemon trees were at the top of my list for two reasons. Number one – I clearly can't kill them. Which is huge because I'm about as good at landscaping as I am cooking. And number two – I still love to decorate with them!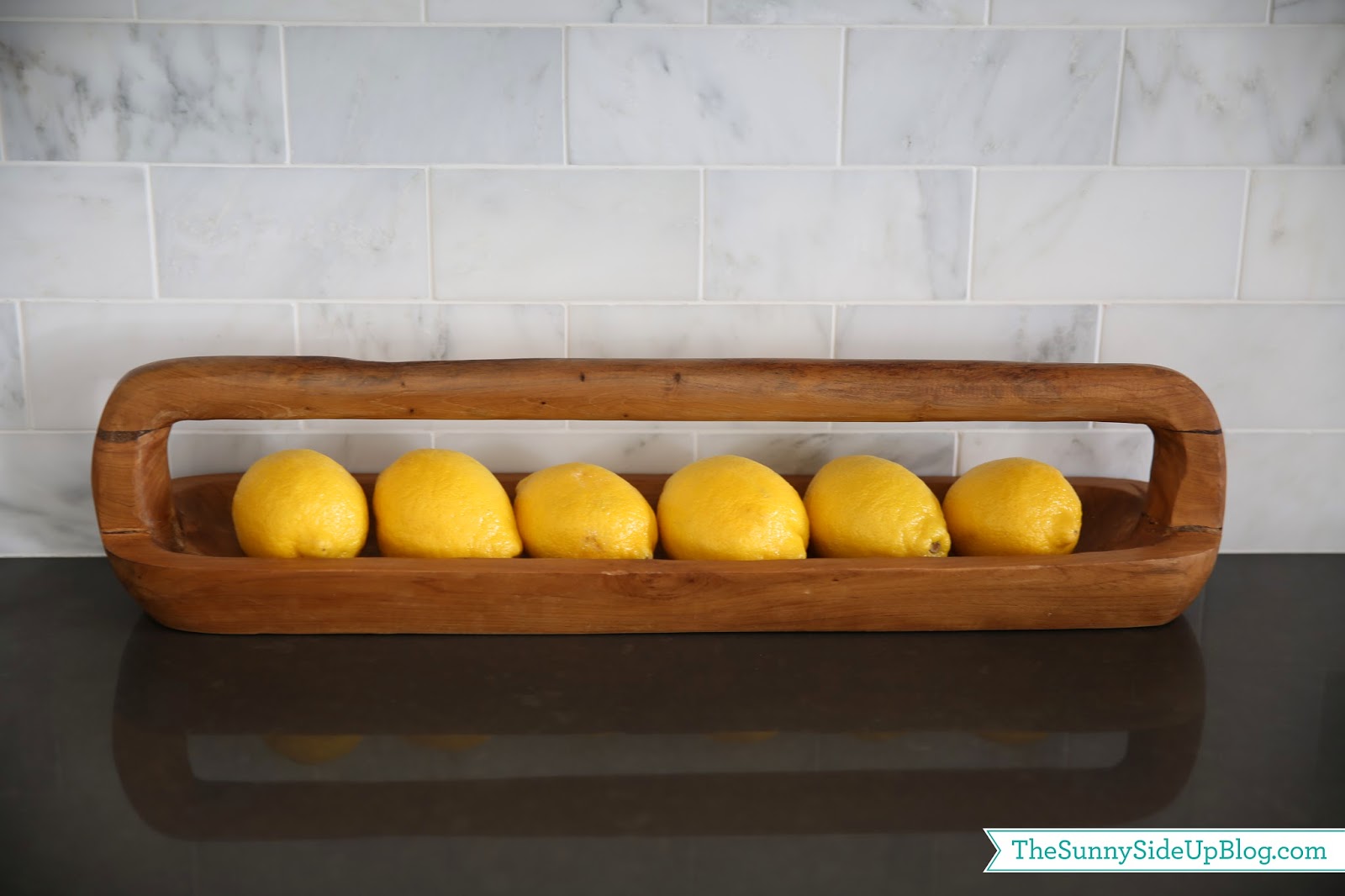 I found this cool wooden bowl (would you call this a bowl?) at Home Goods and knew it would be perfect to hold lemons on my counter.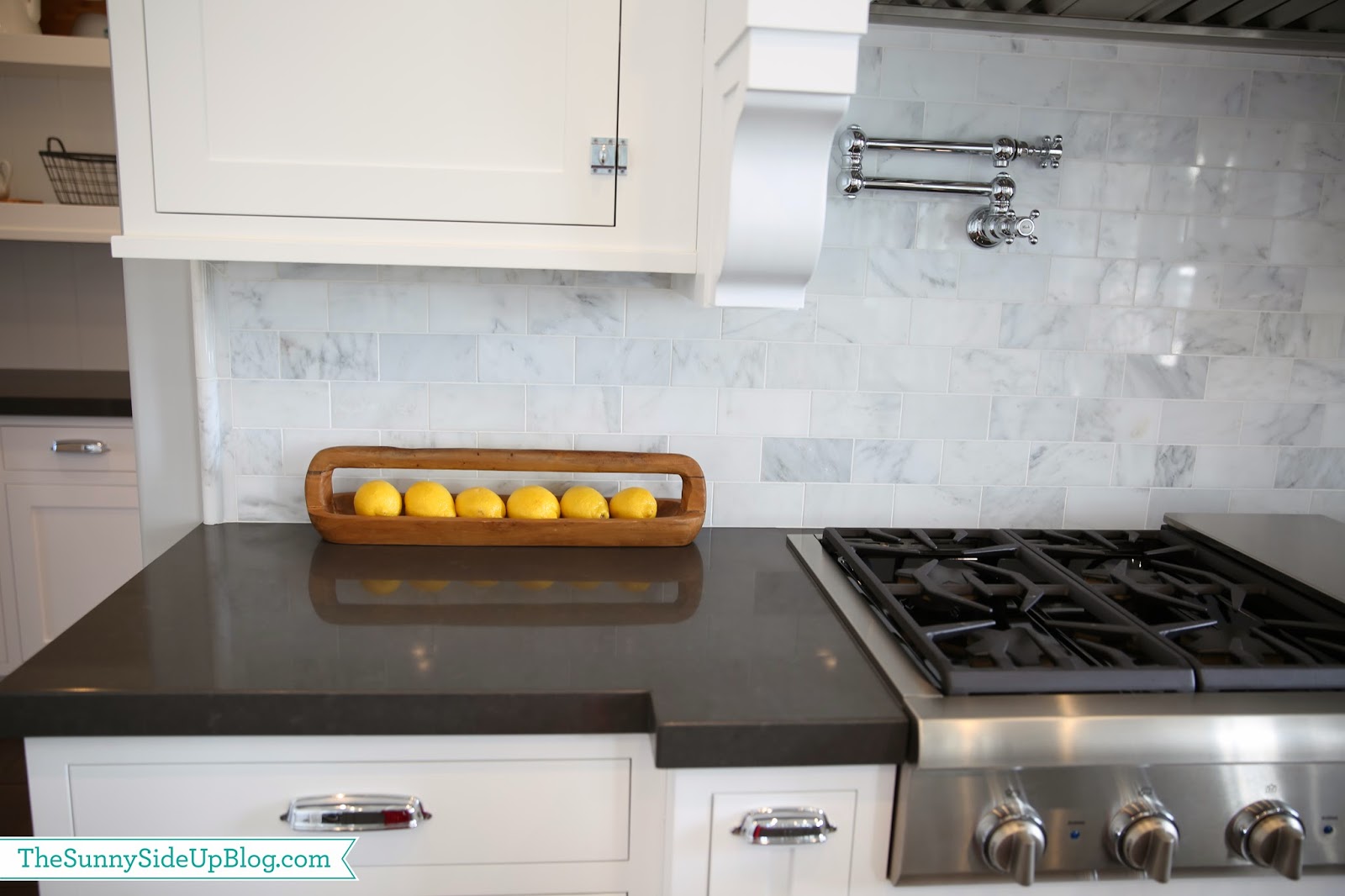 I've been trying to drink lemon water more often (so many health benefits!) so it's handy to have them out on the counter like this.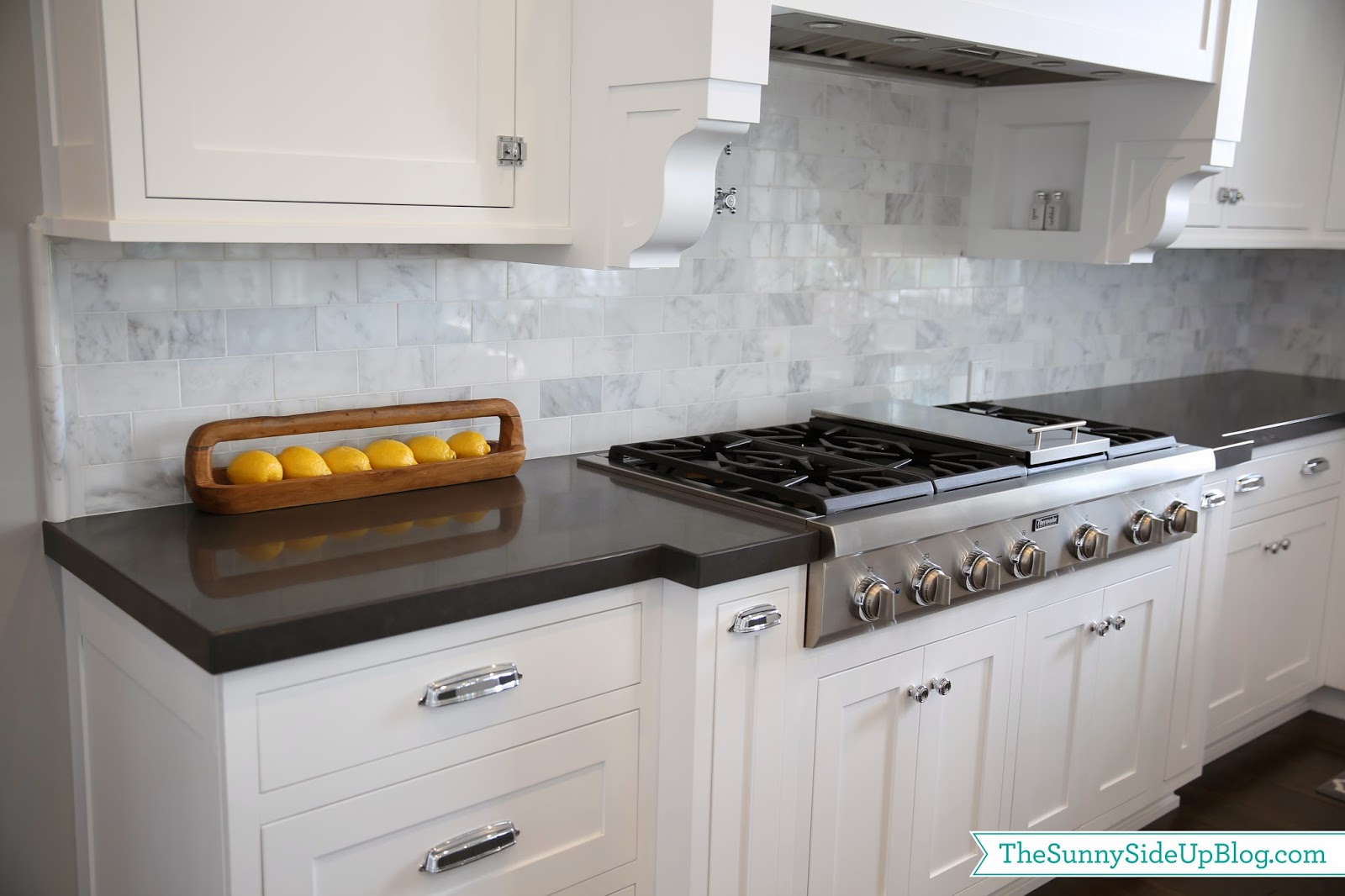 I also love the way the wood warms up my kitchen a bit. I'm planning to add a lot more wood throughout my house. I haven't really started decorating my kitchen yet. A few things on the open shelves, but I'm taking my time waiting to find things I really love and find useful.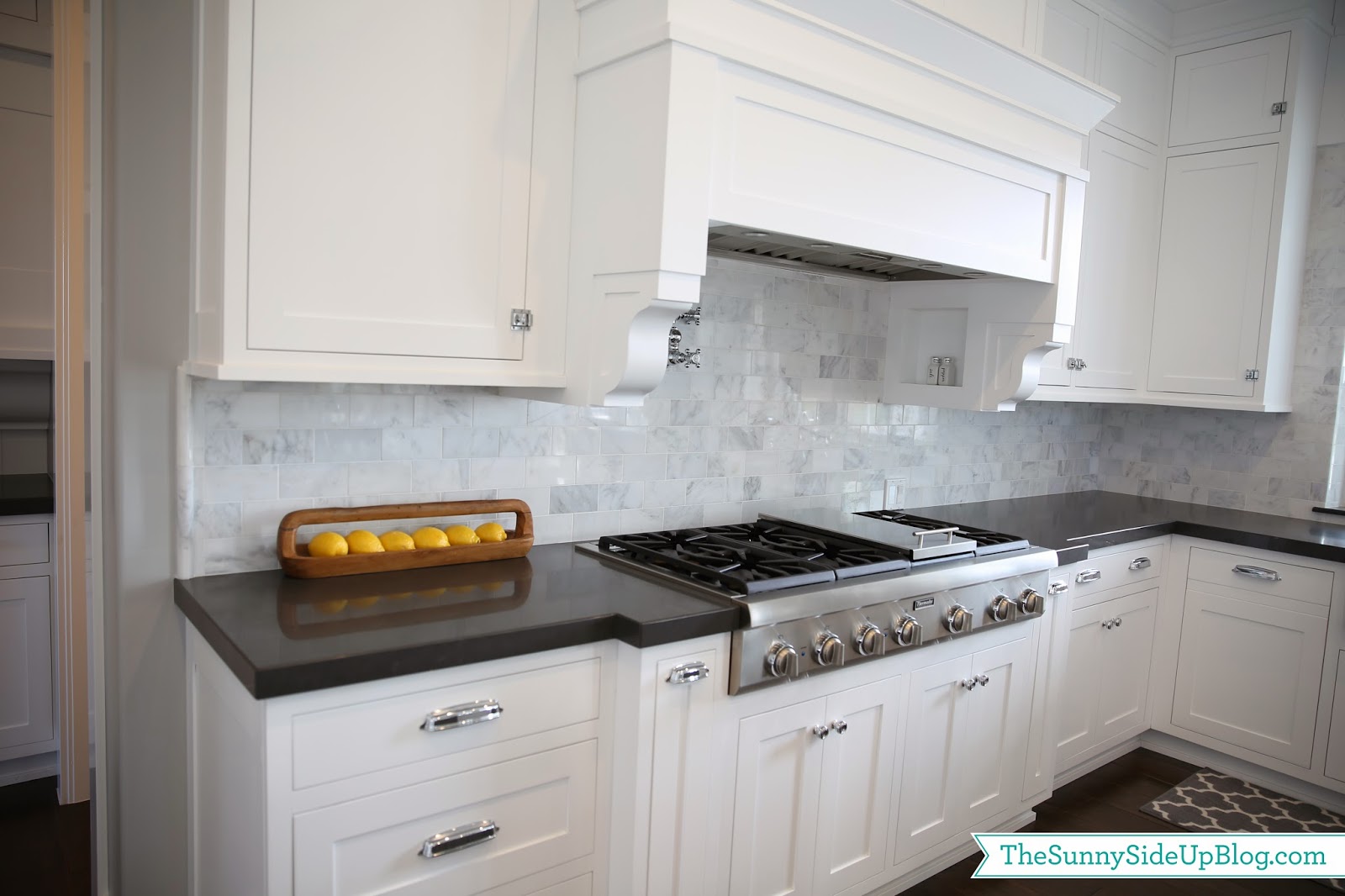 My new wooden lemon holder is fun decor and so practical for me with my overflowing supply of lemons. A keeper for sure.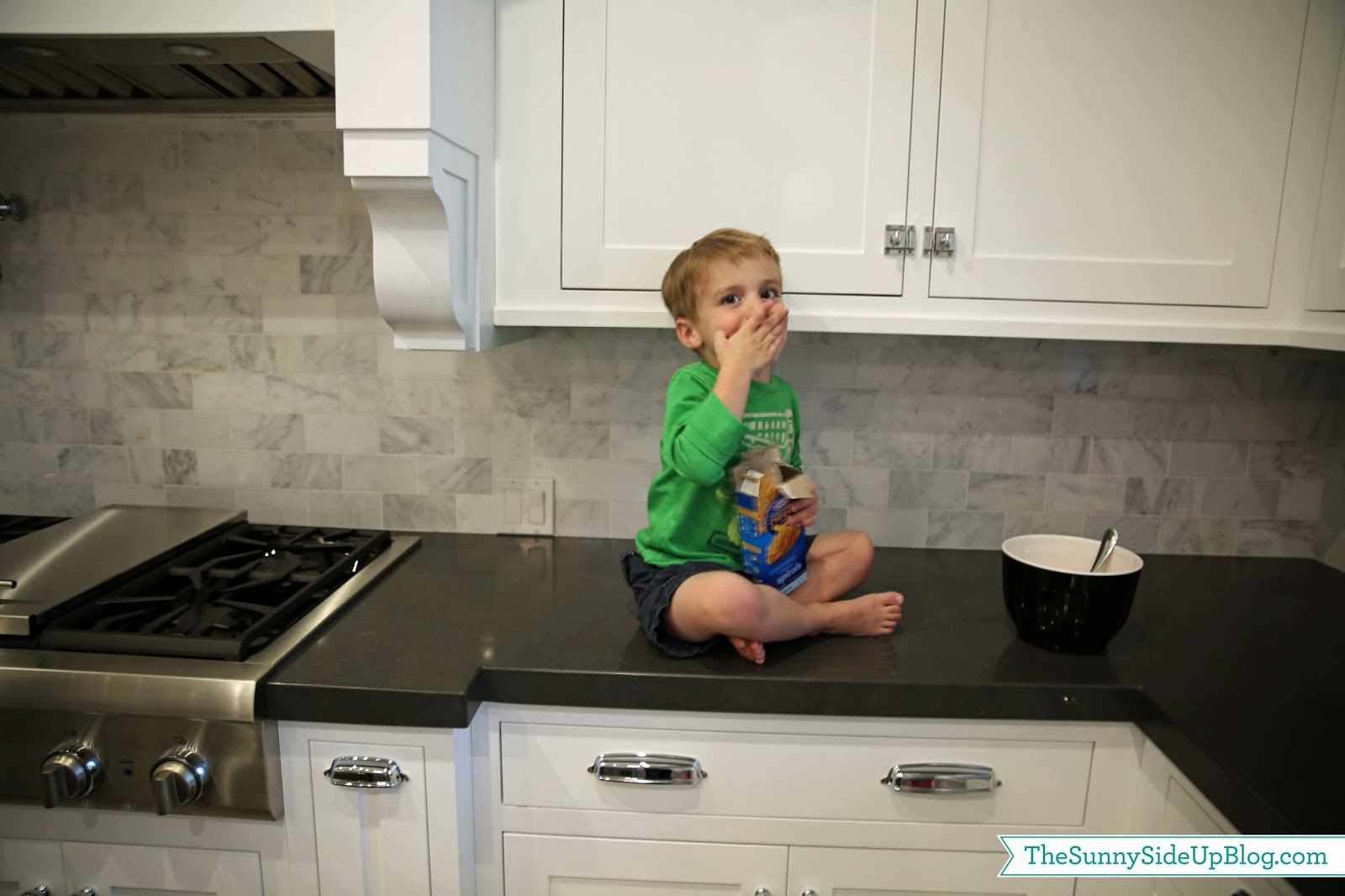 I guess I do have one more kitchen counter accessory I didn't mention.
Soothing color palate don't you think? :)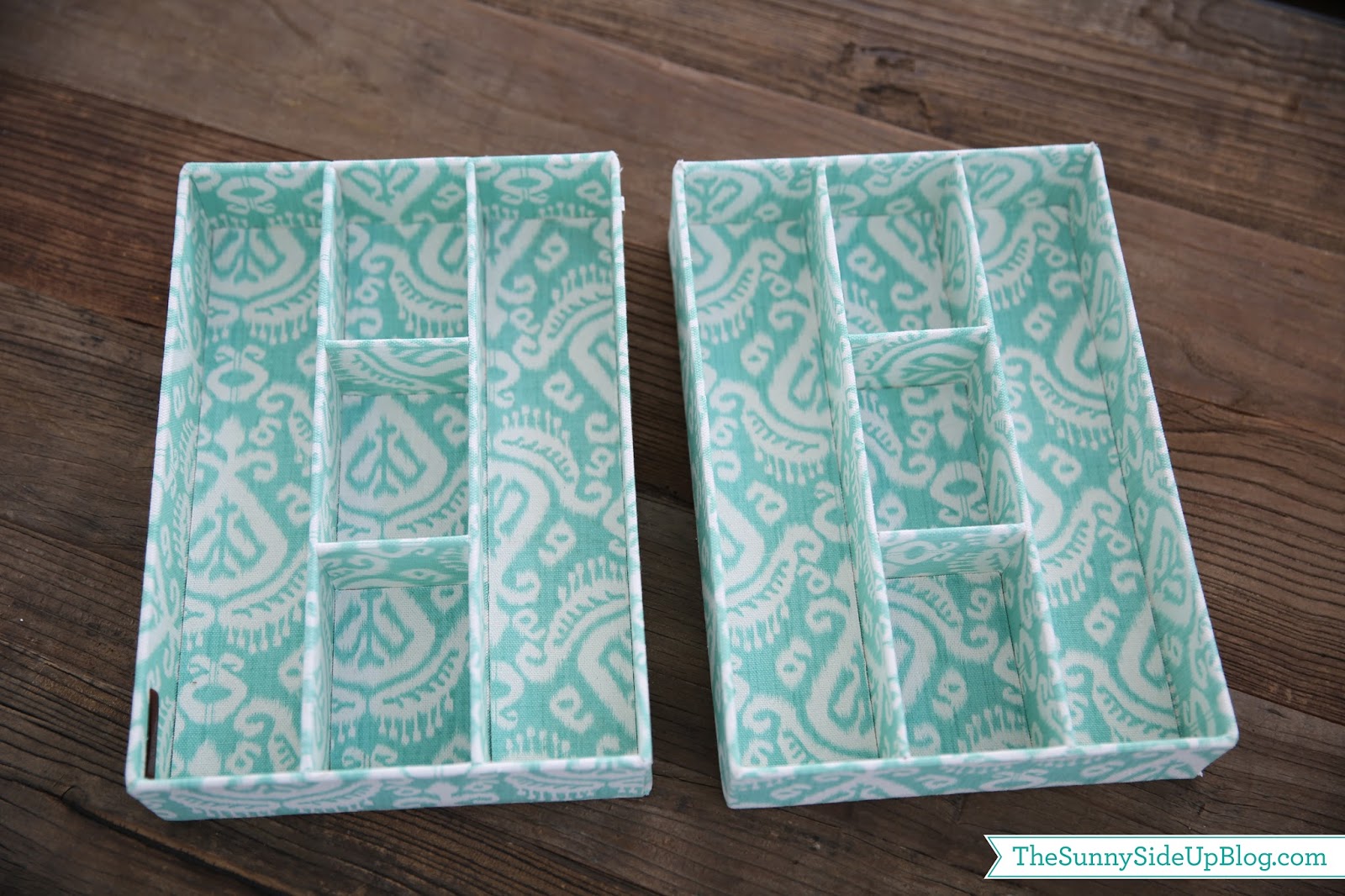 Also at Home Goods I found these fun Ikat organizers. I loved the pattern and color so much I picked up six of them! Such a steal at 4 bucks each. I'm not sure what drawers they are going in yet, but I'm sure they'll find a happy home in no time.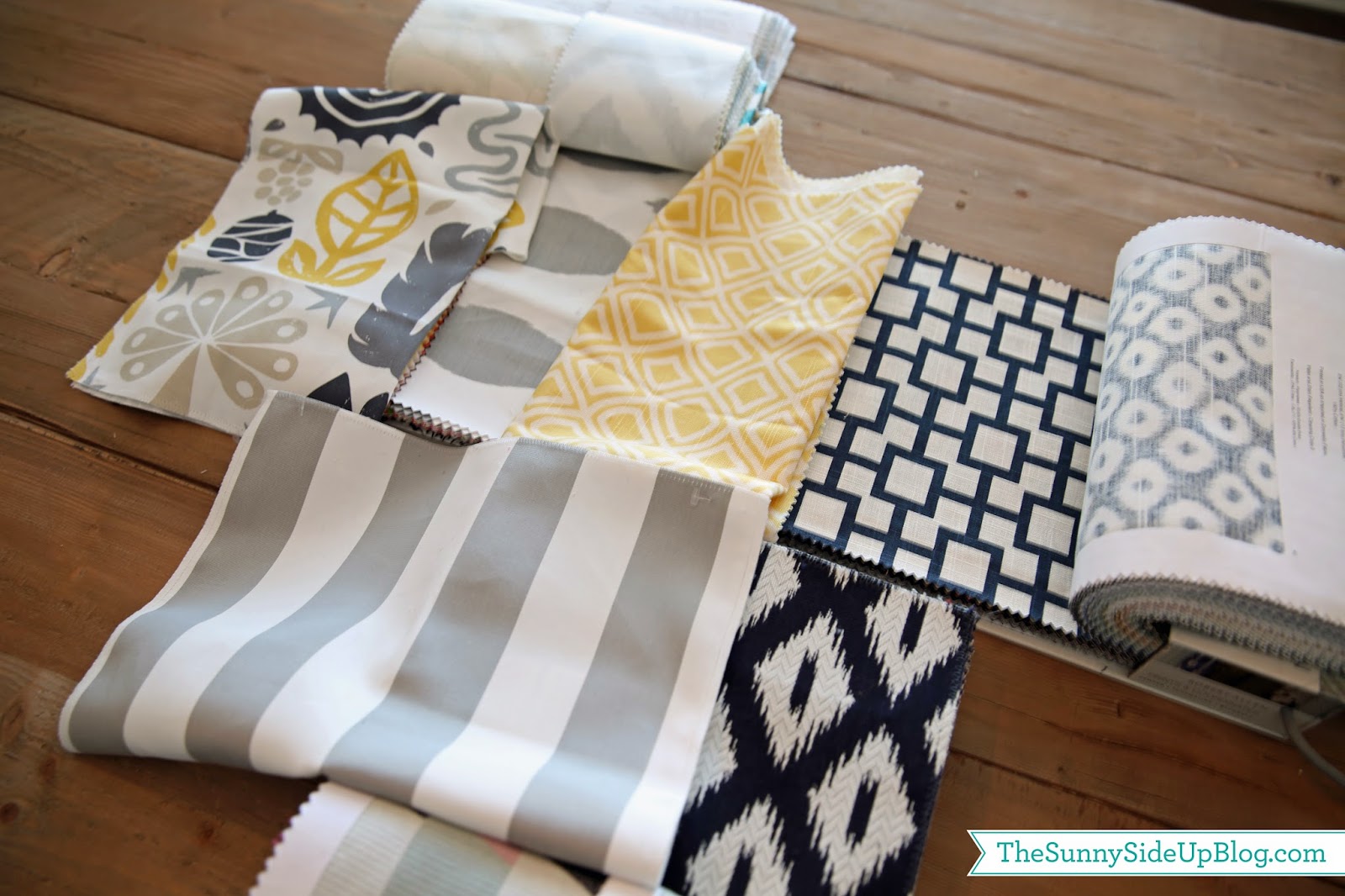 Oh! And I decided to bring some navy into
my formal dining room
! I'm adding pillows in the two fabrics on the right so this picture shows the final bench/chair/pillow combination. Can't wait to see them in the room with
the new yellow rug
. :)
Anyone else a fan of Home Goods? I find so many random cool, inexpensive things for my home in that store!

Free printable of the paint colors throughout my home!
Enter your name and email address to get instant access to my paint colors along with other free organizing printables. More will be coming soon!
Exclusive to subscribers!